Important panel discussion about the wide use of CRM in the gambling industry at MARE BALTICUM Gaming Summit 2019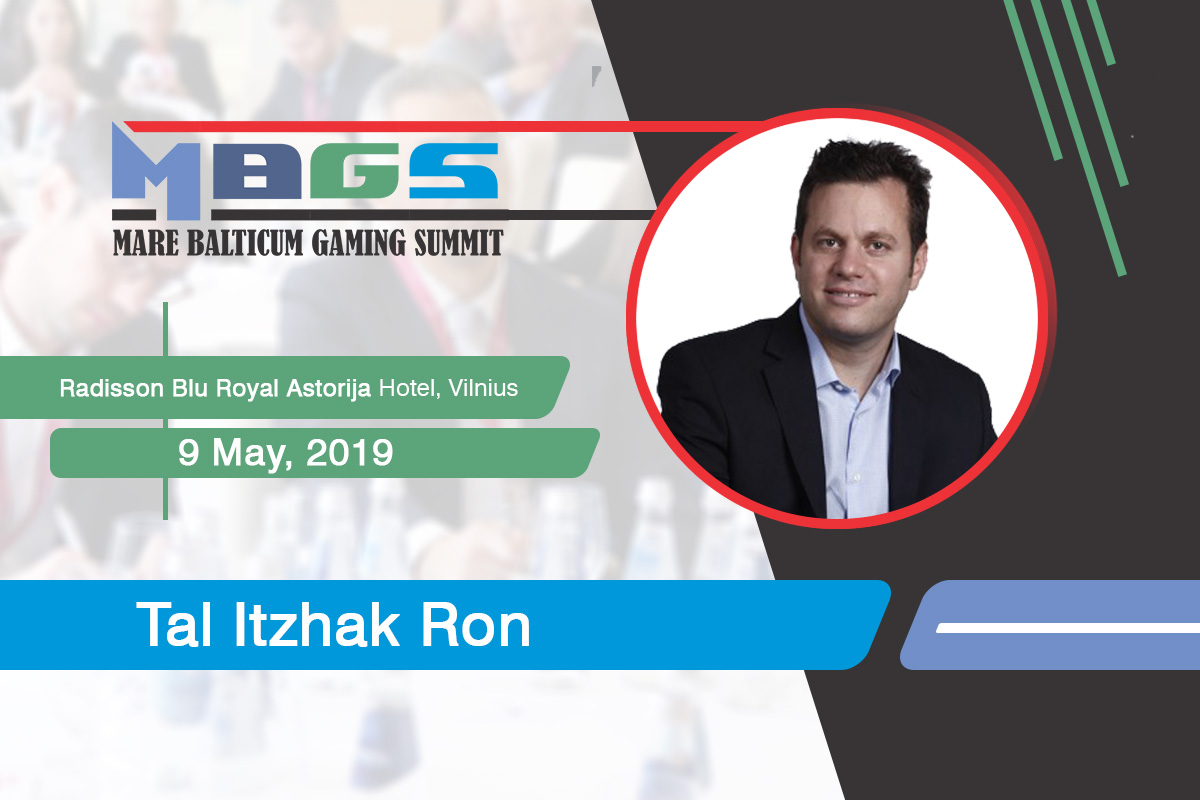 Reading Time:
4
minutes
Margo Prylypska (Director of International Sales, Hyperion), Eduard Rogov (CMO at Quints.io) and Paul Plewman (COO at CurrencyTransfer.com) will join the "Innovations in CRM" panel discussion at the second edition of MARE BALTICUM Gaming Summit. The panel discussion will be moderated by Tal Itzhak Ron (Chairman & CEO at Tal Ron, Drihem & Co., Law Firm)
MARE BALTICUM Gaming Summit will take place on the 9th of May at Radisson Blu Royal Astorija Hotel and is gathering the gambling industry from the Baltic and Scandinavian.
Register here or View the Agenda!
Wikipedia says that Customer-relationship management (CRM) is an approach to manage a company's interaction with current and potential customers. It uses data analysis about customers' history with a company to improve business relationships with customers, specifically focusing on customer retention and ultimately driving sales growth.
The use of CRM systems has been widely used in the gambling industry and has seen many implementations over the last few years. Chatbots, the use of AI are only a few of the tweaks that have been added in order to facilitate and increase the conversion rate of CRM.
The panelist will discuss the ways in which CRM can be used effectively in the gambling industry and how your company can benefit from having a smart tool that can increase retention and conversion rates.
About Tal Itzhak Ron (moderator of the panel discussion)
Advocate, Certified Computer Scientist and Notary Tal Itzhak Ron (LLB, B.Sc., M.Sc.) – a General Member of International Masters of Gaming Law (IMGL) and STEP, practicing i-Gaming and Financial Entertainment. Tal graduated both from Haifa University's School of Law (LL.B.) and Faculty of Computer Science (B.Sc.), and while leading a software development team at a publicly-listed software company, Ness Technologies, has further obtained a Master's Degree in Computer Science (M.Sc.) from Bar-Ilan University. Tal established Tal Ron, Drihem & Co., Law Firm back in 2003, focusing from the start on Hi-Tech, Ad Tech, M&A, Financial Entertainment and iGaming industries, quickly becoming one of the first international firms focusing solely on these areas. The firm today advises the world's leading operations, platforms and governing bodies and is considered the first point of contact for entrepreneurs setting up businesses in the iGaming, CFD, Digital Marketing and FX industries.
About Margo Prylypska
Margo Prylypska is the Director of International Sales at Hyperion
Dynamic and results-driven Director of International Sales of top-tier outsourcing firm Hyperion Tech, with over 5 years of executive sales management. Margo has a great interest in IT and software development, recognized for building and managing high-performance sales, competitive market share expansion and long-term customer relations. Margo has been working with several gaming and financial companies in Malta and is considered an expert on IT, development outsourcing and HR. Make sure you take advantage of this unique opportunity of learning and networking with the gambling industry in the Baltic and Scandinavian region via the MARE BALTICUM Gaming platform which has been launched in 2018 and is committed to bringing together industry shareholders and government officials from the Baltic and Scandinavian region on a yearly base.
About Eduard Rogov
Eduard Rogov has been in the industry since 2010 and during these years, he has operated with brands such as 888poker, 888casino, Lotos Poker, OneTwoCasino, and SlotsBRO. Apart from that, he has been at the core of the development of an online casino platform and affiliate marketing brand covering both marketing and operational sides of this business. During these years, Eduard accumulated plenty of knowledge on online gambling operations and moved on from conventional operators to an ambitious start-up which is Quints.
Quints is a start-up coming from a group of professionals who been around the online gambling industry for almost a decade.
As core product Quints offers a cutting edge affiliate marketing and BI platform. They also use machine learning algorithms to predict potential player LTV, churn probability and much more.
About Paul Plewman
Paul Plewman is the COO of CurrencyTransfer.com and a 15-year payments veteran.  Amenable and client-focused, his team at CurrencyTransfer deliver a unique, revolutionary multi-channel international payment service, either via their payments platform or a more integrated API solution, which became the industry standard for multi-national companies. Paul is highly regarded in the industry both as a well-known professional speaker and as a payments solution expert and it is a pleasure for us to have him the first time at our events, where he shall be hosted in Tal Ron's highly anticipated CRM panel in Vilnius.
As an aggregator of international payment services, CurrencyTransfer's award-winning platform provides access to the payment capabilities of many regulated payment institutions across many jurisdictions and provide complete transparency and rate-targeted market orders help deliver best-price execution. Based in London with offices in Tel Aviv and Sofia, and additional operation arm in the US, voted Start of the Week by Wired.com and named by CNBC "the Disrupting Global Money Transfer", it is an honor for us to have CurrencyTransfer.com at our forthcoming event.
Make sure you take advantage of this unique opportunity of learning and networking with the gambling industry in the Baltic and Scandinavian region via the MARE BALTICUM Gaming platform which has been launched in 2018 and is committed to bringing together industry shareholders and government officials from the Baltic and Scandinavian region on a yearly base.
Browse the official event website here: www.marebalticumgaming.com
Enlabs Signs Sponsorship Agreement with Lithuanian Football Federation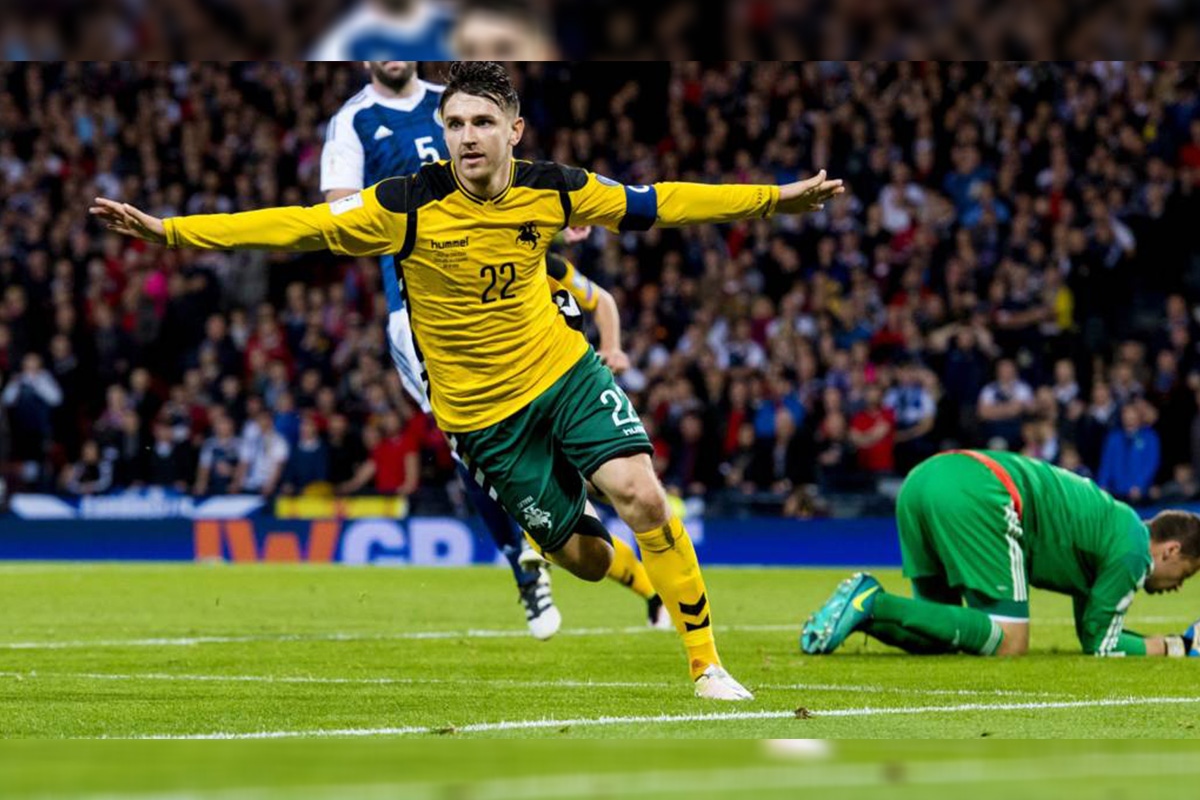 Reading Time:
1
minute
Enlabs has signed a sponsorship agreement with the Lithuanian Football Federation (LFF). Enlabs' Optibet becomes the main sponsor of the Lithuanian women's and men's national team. The agreement gives great exposure to Optibet and at the same time contributes to the development of Lithuanian football.
"It feels very good that we are increasing Optibet's exposure in Lithuania and showing that we are serious about our goal of becoming the market leader. Basketball and football is the two biggest sports in Lithuania, making this agreement one of the most desirable in the country. The timing of the agreement could hardly be better as we are in full swing of marketing our recently launched betting product at the same time as the men's team will soon gather for the UEFA European Championship Qualifying. Our strategy of being closely associated with sports is now being extended to Lithuania and we can proudly say that we have some of the absolute largest sponsorship agreements in the Baltics, thus we have broad and qualitative brand exposure in the region," Robert Andersson, President and CEO of Enlabs said.
BlueRibbon Software Expands to the Baltic States with Olympic Entertainment Group Partnership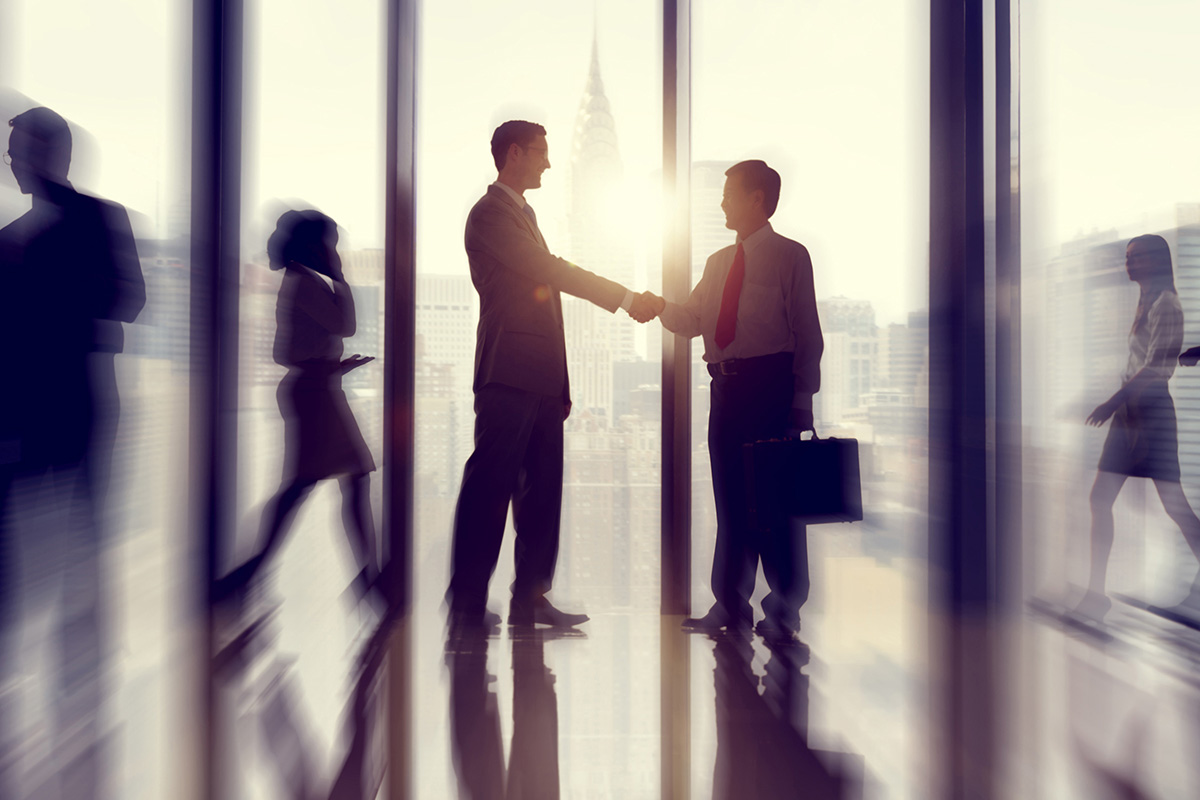 Reading Time:
1
minute
Olympic Entertainment Group (OEG), the leading provider of online gaming services in the Baltic states, has partnered with BlueRibbon Software, the B2B marketing platform provider, to bring new online experiences to its players.
The strategic partnership marks a milestone for BlueRibbon as the company continues to enter new markets across the world. In the past few months, BlueRibbon has signed several significant deals with major European and Latin American operators.
OEG will use BlueRibbon's first-of-its-kind player engagement solution across its digital assets, giving OEG the power to create bespoke jackpots that drive player acquisition, engagement, and retention. Such a unique differentiation will set OEG's player experience apart from its regional competitors, giving the group new opportunities.
Omer Efraim, Olympic Entertainment Group CTO said, "We're excited to offer our players innovative real-time incentives such as bespoke and segmented jackpots via the BlueRibbon Jackpot platform; the ability to offer cross-product and cross-provider Jackpots goes hand in hand with our strategy for innovation and differentiation."
Co-founder and CEO of BlueRibbon Amir Askarov said, "Operators across the globe get their content from the same providers, so players are having similar experiences wherever they play. BlueRibbon offers operators and players a win-win situation. Operators can create, control, and market bespoke jackpot promotions to different segments, and players are excited by the increased chances of winnings."
"As we continue our expansion into new markets, partnering with OEG, the preeminent operator in the Baltics and Eastern Europe, is a great opportunity for us. OEG has recognized that there is a need to introduce innovative products and they have chosen our solution as the way to do it. We are sure that OEG's players will be thrilled by the new jackpot opportunities they can participate in," continued Askarov.
Lithuanian iGaming Revenue Increases in H1 2019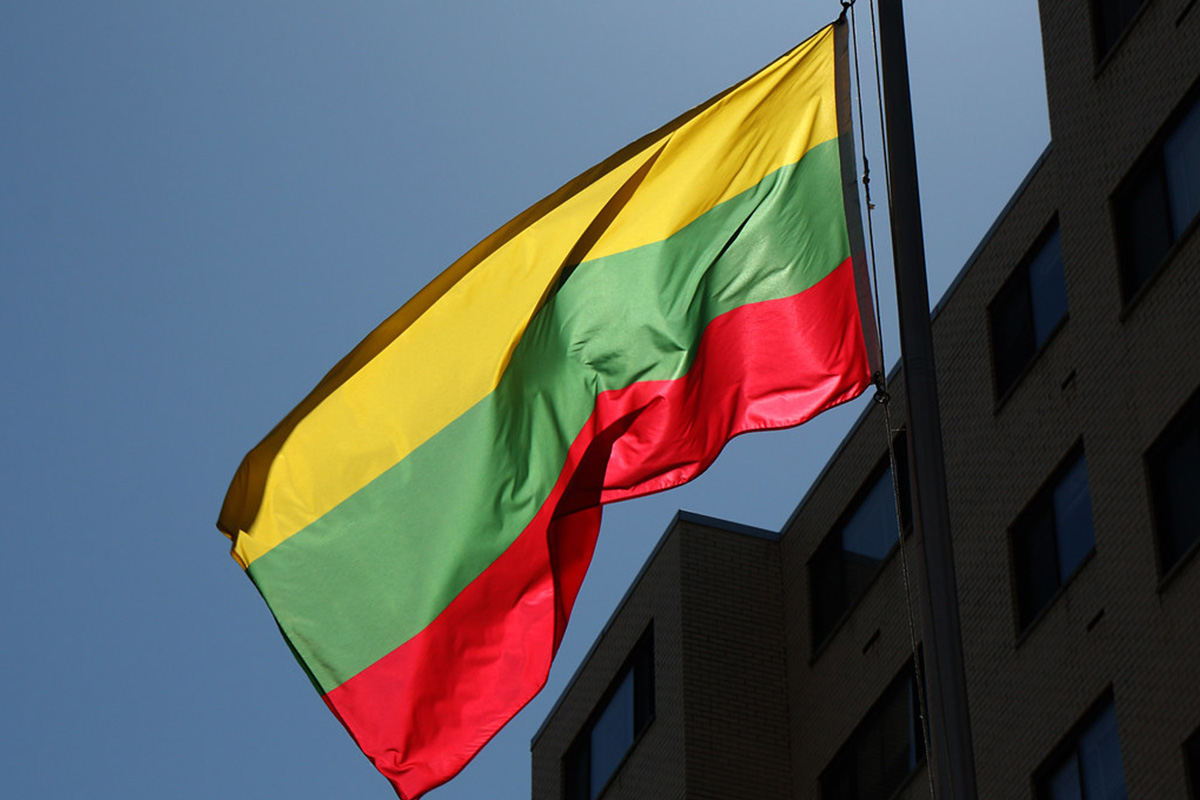 Reading Time:
1
minute
Online gambling revenue in Lithuania has increased to €17.5m in H1 2019. The revenue from land-based gaming was also up year-on-year.
Remote betting was the primary source of income with revenue rising from €8.1m to €10.4m. Online casino revenue was also up from €3.8m to €6.4m in H1 2019, with a total of six operators active in this section of the market. Players spent a total of €271.7m on iGaming in the period, up from €255.6m last year, winning €254.2m in the process.
Revenue from the land-based gambling increased from €33.7m in the first six months of 2018 to €34.6m this year. Table games generated €8.6m in land-based revenue, up from €8.4m last year, while sports betting revenue dipped slightly from €4.9m to €4.7m. Players wagered €233.9m on land-based gambling games in the first half, up from €230.6m last year, winning a total of €199.4m.