Confirmed and non-confirmed predictions for 2018-19 Premier League betting odds and records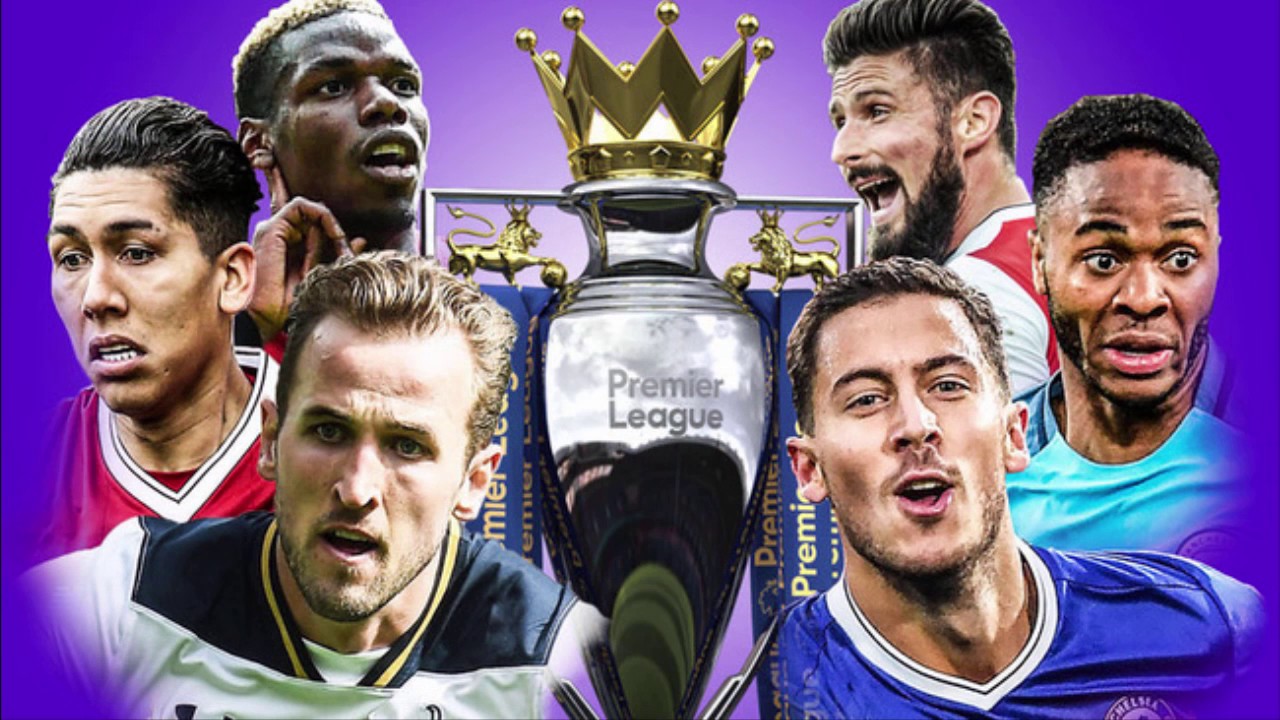 Reading Time:
3
minutes
In August the top British football analysts and bookmakers made their predictions about Premier League in many bet markets. They had also referred to some records that may be broken.
Some months later, two matches before the end of the season it is too exciting to make a summary. We focus on everything that has a betting interest. So, it is time to see which of the predictions were confirmed and those that were denied.
Premier League Champions – Odds in August
Manchester City 1.62
Liverpool 4.00
Manchester United 7.50
Chelsea 12.00
Spurs 16.00
Arsenal 25.00
As you can see above, the bookmakers were absolutely right about the best two teams. Manchester City and Liverpool are fighting for the title, with "citizens" to have one point more than "Reds".
They miss on United chances after the "Red Devils" will not be even in the Champions League group.
Bookmakers and analysts also made a wrong estimation about Tottenham chances. "Spurs" were a title contender even 45 days ago, and for sure they played better football than United and Chelsea.
The highest odd that can be confirmed is Manchester City's domestic treble. Pep Guardiola's team has won League Cup, they are in the FA Cup final against Watford, and they are sitting on the top of the league at the end of the 36th day. It was offered at 22.00!
Top Goal Scorer – Odds in August
Harry Kane 3.00
Mo Salah 5.50
Pierre-Emerick Aubameyang 6.00
Sergio Aguero 7.50
Romelu Lukaku 8.00
Gabriel Jesus 14.00
Alexandre Lacazette 14.00
Roberto Firmino 25.00
Alexis Sanchez 33.00
Eden Hazard 33.00
Alvaro Morata 33.00
Harry Kane was the first favourite, but he got injured more than once.
So, the Tottenham superstar played only in 28 games and scored 17 goals. However, we have to mention that the bookmaker's predictions were in the right direction.
Mo Salah is sitting on the top of the scorers with 21 goals. Aguero has 20, and Pierre-Emerick Aubameyang 19.
The three of them were in the Top-5 bookmakers' favourites, so we can say that their estimations were more than right, but they missed Sadio Mane.
The Senegalese star has scored 20 goals, he is only one goal away from Salah, and bookmakers and top analysts they did not even include him in the Top-11 at the start of the season.
Relegation – Odds in August
Huddersfield 1.10
Cardiff 1.65
Brighton 1.75
Watford 1.80
Fulham 1.87
Burnley 3.50
Bournemouth 4.50
Newcastle 5.00
Crystal Palace 5.50
Southampton 7.00
Wolves 7.00
The 1st, the 2nd and the 5th favourite have already relegated. Huddersfield, Cardiff and Fulham will play at the Championship League next season.
So, we must admit that the predictions were right. However there is a miss, once Watford was among the top-5 teams possible to be relegated.
"Hornets" are at the TOP-10 of the table, and they will also play at the FA Cup final against Manchester City, having played great football.
The Sack Race – Odds in August
Claude Puel (Leicester City) 4.50
Rafa Benitez (Newcastle) 5.50
Jose Mourinho (Manchester United) 7.00
Neil Warnock (Cardiff City) 7.50
Javi Gracia (Watford) 8.00
Mark Hughes (Southampton) 10.00
According to the odds, six managers were more closed to be sacked than the other 14. The success percentage is at 50% as long as three of the six were sacked.
Let's see them shorted by sack date.
03/12/2018: Mark Hughes
18/12/2018: Jose Mourinho
24/02/2019: Claude Puel
About the other three, Neil Warnock experiences the relegation with Cardiff, but he has full support. Rafa Benitez and Javi Gracia made it better than bookies expected with Newcastle and Watford respectively.
About Records
Manchester City finished first last season being 19 points ahead of the 2nd place. That is impossible to happen this year.
Derby County collected only 11 points in 2007-08. Huddersfield managed not to break this record having collected 14 points so far.
Arsenal remains the only unbeaten team in a season, since 2003/04. Liverpool has once defeated this season, by Manchester City, on 3rd of January 2019.
Thierry Henry has 20 assists in the 2003 season. Fraser and Hazard have 13 so far, but it is almost impossible for any of the two players to make eight assists till the end of the season.
Reliable betting site of 1xBet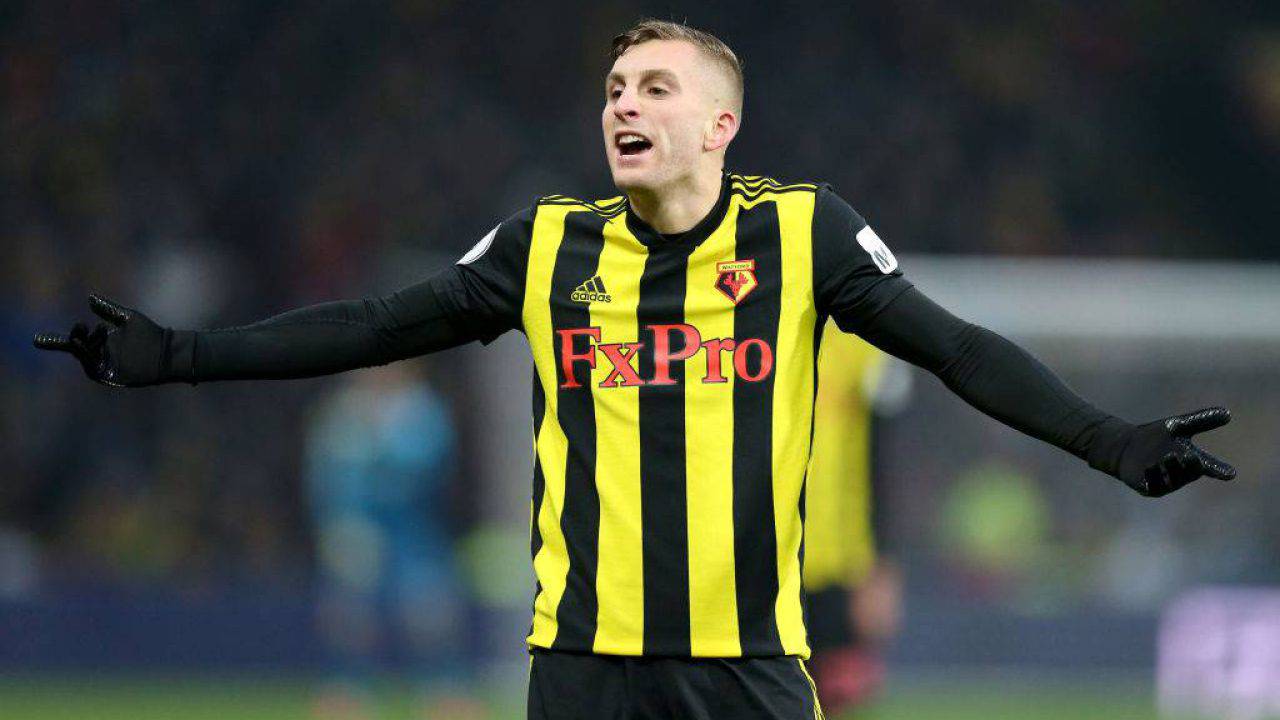 Reading Time:
2
minutes
The recent results of Watford disappoint the fans of the club, because even the last season the team participated in the final of the FA Cup, and now it has almost no chance to stay in the Premier League. To get excellent benefits and various promotional offers, you should pay attention to the proven betting site: 1xbetbd.com, which provides many opportunities for confident betting.
The first victory of Watford was only on November 8th. The team defeated Norwich in a battle of outsiders. The match against Manchester City turned out to be very painful, as Watford lost 0:8. Later the situation improved, but not much, which was confirmed by the poor match against Everton in the English League Cup, where the Hornets lost to the Toffees 1:3. All interesting offers, advantages, various bonuses and gifts can be found at https://1xbet.sn.
The disastrous results of the team are caused by the following factors:
1. Disgusting form of the strikers – all six of them managed to score only 5 goals, while before the start of the season Gerard Deulofeu promised the fans to score even more so that the team got into the Europa League zone for the next season. The Spaniard is far from fulfilling his promise, and so does the club from the Euro Cup zone.
2. Injuries of Troy Dini and Tom Cleverly – the players are considered the leaders of the team, but the season began with injuries, which led to their poor shape.
3. Injuries of defenders – Adam Masina, Sebastian Predl, Jose Holebas, Daril Yanmat are now in the infirmary.
On the proven and reliable betting site of 1xBet company, you can bet and enjoy watching high-quality video broadcasts. What is even most interesting is that the effectiveness of Watford is so poor that none of the defenders could hit the opponent's goal. This can be rarely seen in the top 5 leagues, but what else can we expect from the team that scored just 9 goals in 17 rounds.
Extensive tennis betting lines from 1xBet bookmaker
Football is considered the most popular sport among betters, but tennis competes with it. Profitable and extensive tennis betting lines are presented in the 1xBet betting company, which always tries to provide cappers with interesting opportunities to earn money.
Recently, the legendary tennis players have been gradually leaving the female division, and they are being replaced by young and hungry for victories athletes. In men's category, everything also leads to this, but so far Rafael Nadal, Novak Djokovic and even Roger Federer don't intend to lose their top positions to other players. Thanks to the excellent tennis betting lines that are available in the 1xBet bookmaker, everyone can choose the best deals for them. Final matches are accompanied by good lines and high coefficients.
The Gambler's Fallacy is a Crutch for Bitcoin Adoption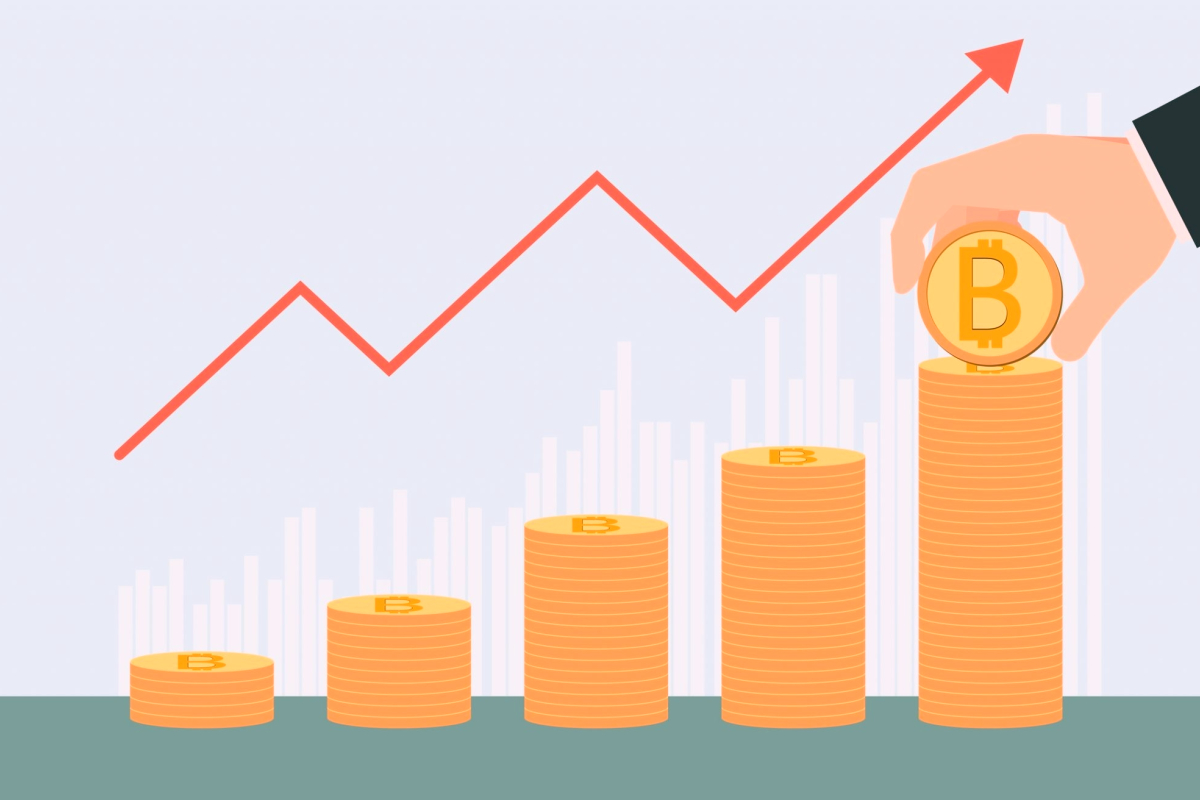 Reading Time:
3
minutes
Gambling is a human institution and has been for millennia. It has been there along the way with religion, relationships, and sports as a regular institution in our lives. Many hopes and dreams have been validated and destroyed on the whims of a game of dice or roulette wheel. There is an explanation though – The Gambler's Fallacy. This logical premise is cemented in the human psyche and is why gambling continues to thrive as an industry today — the same as it did in Babylon.
Today however, gambling is a much different phenomenon than its ancient predecessors. Americans bet $149 billion illegally on sports in 2015, and digital casinos rake in profits that compete with their physical counterparts on the Las Vegas strip.
Internationally, gambling havens like Monaco and Macau thrive on the same predilections for gambling that enabled hotbeds of underground casinos to emerge in the first place.
But the digital world is where gambling is poised to continue its rapid growth. No longer can fortunes explicitly be made and lost at a physical card table. Poker celebrities continually arise out of vaunted online poker circles to hit the floor at world championships hosted by the likes of MGM and The Venetian.
And cryptocurrencies are positioned to become an integral component of the proliferation of digital gambling.
An Already Changing Landscape 
A cursory glance at some of the leading online gambling venues (e.g., Bovada), reveals that these platforms are already embracing cryptocurrencies.
For example, before the emergence of bitcoin, online gambling platforms typically had to pay out winners via cashier's checks (delivered by snail mail) or chargebacks to the user's credit/debit card. A cashier's check is about the slowest route to pay someone and is, obviously, not ideal in 2020. Chargebacks to cards were admittedly popular for a while, but they exposed Americans (illegally online gambling) to the whims of their banks and formed a trail of breadcrumbs for authorities investigating online platforms.
Enter bitcoin.
Nearly every popular online gambling site that earned its stripes in the early 2000s is embracing bitcoin. It reduces regulatory exposure on the part of the bookie (i.e., the platform), and makes payments quicker, more anonymous, and less costly. Bitcoin is naturally congruent with digital gambling.
And the second-order effects on bitcoin's adoption are important to recognize.
Gambling is an Adoption Crutch for Bitcoin
People who gamble, and are not familiar with bitcoin, will progressively be exposed to the legacy cryptocurrency as their presence on digital gambling platforms increases. It will progress out of necessity and convenience too, not out of some ideological loyalty to bitcoin.
If you're gambling on an online platform, what's the better option?
Risk problems with your bank and not receive your payout by using the card chargeback method.

Wait for 2 – 4 weeks to receive a check in the mail.

Download a bitcoin wallet and use that for instant payouts for the remainder of your gambling voyage.
Option 3 is clearly the most convenient.
Bitcoin adoption based on convenience is also a unique adoption curve for the cryptocurrency. Outside of online gambling, bitcoin is primarily "convenient" in the context of stashing funds from oppressive governments, circumventing capital controls, or sending lucrative sums to another person/entity with strong security and speed assurances. Outside of those contexts, bitcoin is not well understood by the public and is inconvenient to use.
The user-experience of wallets in the bitcoin market is rapidly improving, but gambling may be the crutch it can lean on in the near future.
For example, digital casinos aren't solely emerging as competitors to Las Vegas casinos, they're arising exclusively as bitcoin casinos — like Bitcoin Games. These digital gambling platforms emphasize the speed of payouts, transparency, and privacy. Not to mention they're populated with new types of games and (in many cases) open-source code on a blockchain to enable gamblers to verify that they're not being taken to the woodshed by the house.
And once these casinos start embedding more advanced sportsbooks? Lookout. Especially considering the NBA's recent warming to the idea of enabling legal gambling on its games.
Digital global gambling statistics are challenging to coalesce due to fragmented regulations and the illegal nature of its existence with many private bookies, but what's evident is the massive scale of the industry. Online gambling has grown virtually linearly over the last decade and the industry as a whole is projected to expand by a CAGR of 8.7 percent through 2024.
With an estimated 26 percent of the world's population gambling at some point, that's an enormous opportunity to onboard more users to bitcoin — an adoption crutch often overlooked as we enter the 2020s.
By Ray Sze, Head of Games at Bitcoin.com, who has extensive experience in the gaming industry that stretches back more than a decade. 
Ukraine Telecoms Regulator Orders ISPs to Block 32 Online Gambling Websites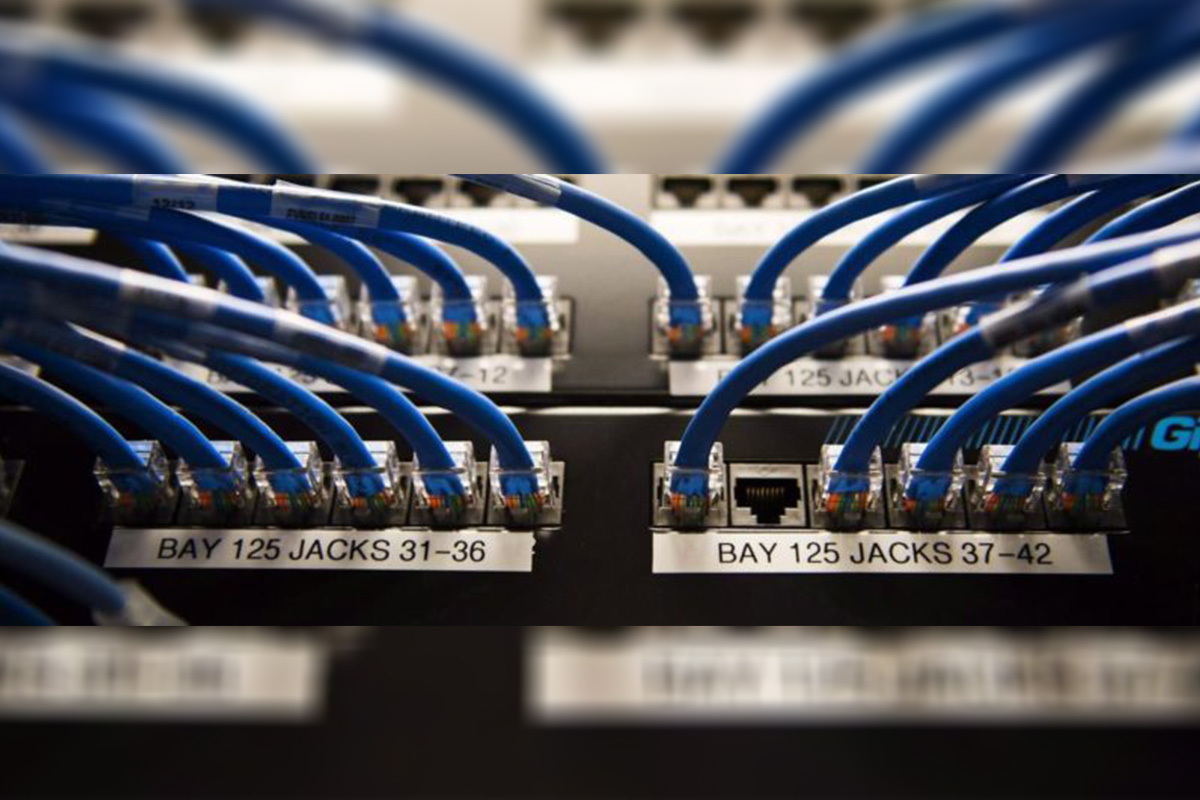 Reading Time:
< 1
minute
Ukrainian national telecommunications regulator the National Commission for State Regulation of Communications and Informatization (NKRZI) has called on internet service providers to block 32 online gambling websites. The websites include domains for PartyPoker, Pinnacle and CloudBet, as well as FastPay Casino, Yukon Gold, Golden Tiger Casino and BetChain.
The decision, which came at the order of the Chief Investigative Directorate of the Security Service of Ukraine, was based on a judicial decision by Oksana Hardina, judge in the Shevchenkovskiy District Court of Kyiv.
Hardina's ruling gave the telecommunications regulator the power to issue blocking orders against websites offering illegal content, including online gambling.
An appeal to the order may be filed to the Kyiv Court of Appeal, within five days of the issuance of the order.