Confirmed and non-confirmed predictions for 2018-19 Premier League betting odds and records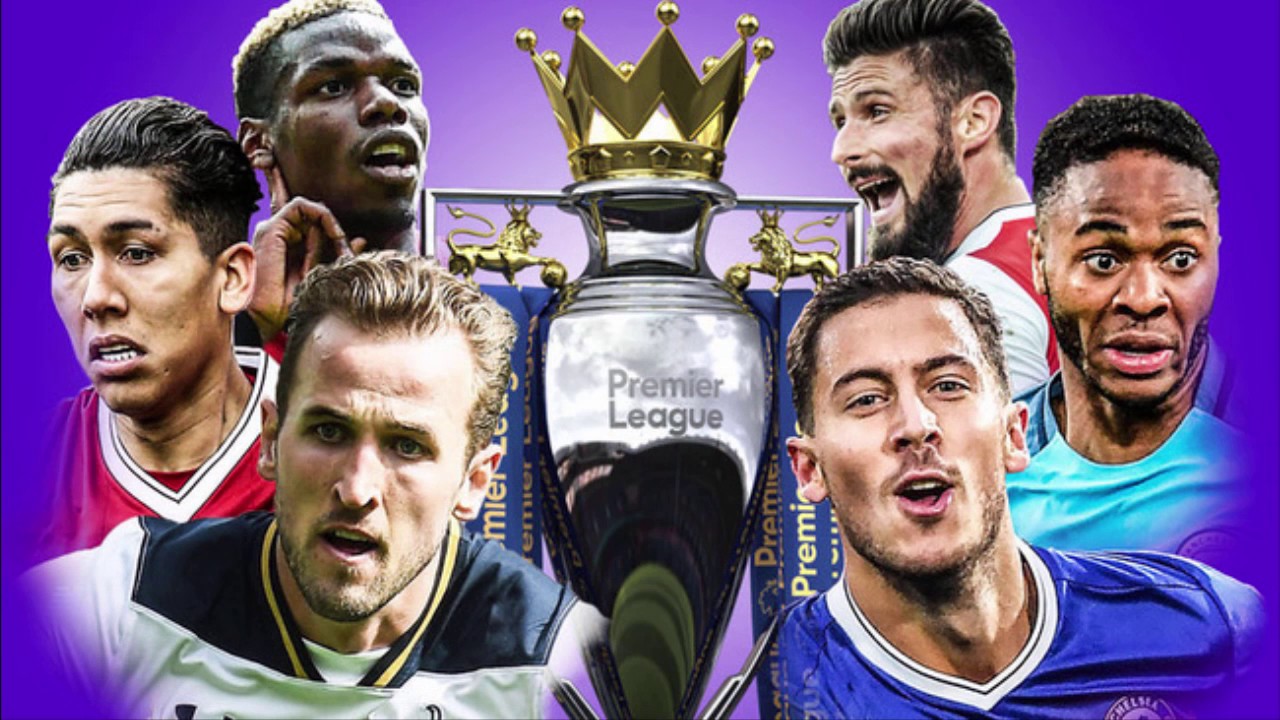 Reading Time:
3
minutes
In August the top British football analysts and bookmakers made their predictions about Premier League in many bet markets. They had also referred to some records that may be broken.
Some months later, two matches before the end of the season it is too exciting to make a summary. We focus on everything that has a betting interest. So, it is time to see which of the predictions were confirmed and those that were denied.
Premier League Champions – Odds in August
Manchester City 1.62
Liverpool 4.00
Manchester United 7.50
Chelsea 12.00
Spurs 16.00
Arsenal 25.00
As you can see above, the bookmakers were absolutely right about the best two teams. Manchester City and Liverpool are fighting for the title, with "citizens" to have one point more than "Reds".
They miss on United chances after the "Red Devils" will not be even in the Champions League group.
Bookmakers and analysts also made a wrong estimation about Tottenham chances. "Spurs" were a title contender even 45 days ago, and for sure they played better football than United and Chelsea.
The highest odd that can be confirmed is Manchester City's domestic treble. Pep Guardiola's team has won League Cup, they are in the FA Cup final against Watford, and they are sitting on the top of the league at the end of the 36th day. It was offered at 22.00!
Top Goal Scorer – Odds in August
Harry Kane 3.00
Mo Salah 5.50
Pierre-Emerick Aubameyang 6.00
Sergio Aguero 7.50
Romelu Lukaku 8.00
Gabriel Jesus 14.00
Alexandre Lacazette 14.00
Roberto Firmino 25.00
Alexis Sanchez 33.00
Eden Hazard 33.00
Alvaro Morata 33.00
Harry Kane was the first favourite, but he got injured more than once.
So, the Tottenham superstar played only in 28 games and scored 17 goals. However, we have to mention that the bookmaker's predictions were in the right direction.
Mo Salah is sitting on the top of the scorers with 21 goals. Aguero has 20, and Pierre-Emerick Aubameyang 19.
The three of them were in the Top-5 bookmakers' favourites, so we can say that their estimations were more than right, but they missed Sadio Mane.
The Senegalese star has scored 20 goals, he is only one goal away from Salah, and bookmakers and top analysts they did not even include him in the Top-11 at the start of the season.
Relegation – Odds in August
Huddersfield 1.10
Cardiff 1.65
Brighton 1.75
Watford 1.80
Fulham 1.87
Burnley 3.50
Bournemouth 4.50
Newcastle 5.00
Crystal Palace 5.50
Southampton 7.00
Wolves 7.00
The 1st, the 2nd and the 5th favourite have already relegated. Huddersfield, Cardiff and Fulham will play at the Championship League next season.
So, we must admit that the predictions were right. However there is a miss, once Watford was among the top-5 teams possible to be relegated.
"Hornets" are at the TOP-10 of the table, and they will also play at the FA Cup final against Manchester City, having played great football.
The Sack Race – Odds in August
Claude Puel (Leicester City) 4.50
Rafa Benitez (Newcastle) 5.50
Jose Mourinho (Manchester United) 7.00
Neil Warnock (Cardiff City) 7.50
Javi Gracia (Watford) 8.00
Mark Hughes (Southampton) 10.00
According to the odds, six managers were more closed to be sacked than the other 14. The success percentage is at 50% as long as three of the six were sacked.
Let's see them shorted by sack date.
03/12/2018: Mark Hughes
18/12/2018: Jose Mourinho
24/02/2019: Claude Puel
About the other three, Neil Warnock experiences the relegation with Cardiff, but he has full support. Rafa Benitez and Javi Gracia made it better than bookies expected with Newcastle and Watford respectively.
About Records
Manchester City finished first last season being 19 points ahead of the 2nd place. That is impossible to happen this year.
Derby County collected only 11 points in 2007-08. Huddersfield managed not to break this record having collected 14 points so far.
Arsenal remains the only unbeaten team in a season, since 2003/04. Liverpool has once defeated this season, by Manchester City, on 3rd of January 2019.
Thierry Henry has 20 assists in the 2003 season. Fraser and Hazard have 13 so far, but it is almost impossible for any of the two players to make eight assists till the end of the season.
Maine Legislature Passes Sports Betting Bill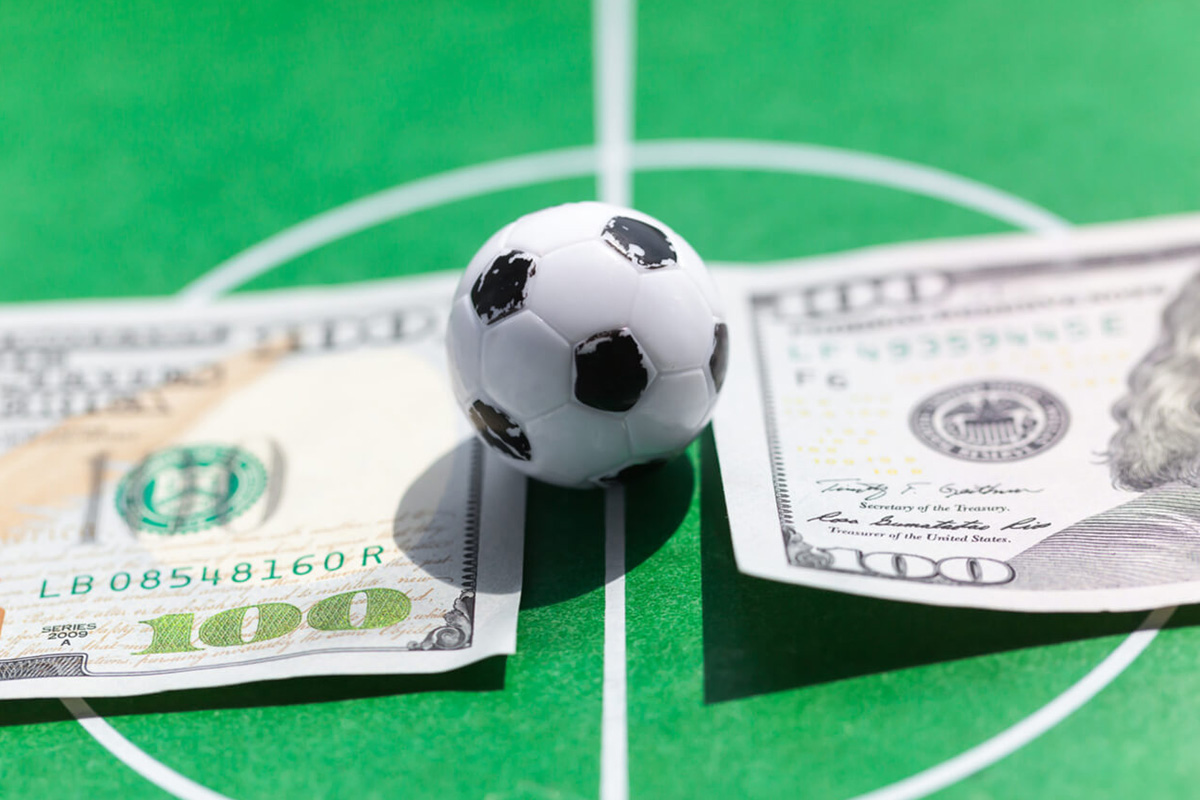 Reading Time:
1
minute
Maine legislature has passed the sports betting bill. The Legislative Document 553 was given final approval by each chamber of the legislature and will now pass to Governor Janet Mills to be signed into law.
LD553 opens up the market to all of the state's bricks and mortar gaming venues, such as commercial racetracks, off-track betting facilities, and commercial and tribal casinos. It will also allow mobile operators to apply for licences without the need for a land-based partner in the state.
Successful applicants will have to pay $20,000 as licence fee, 10% tax on land-based wagering revenue and 16% rate for mobile wagering. The bulk of revenue raised through these taxes will be allocated to the Maine General Fund.
Operators will be permitted to offer odds on all professional, collegiate and amateur sports events. Betting on events involving Maine-based colleges and universities will be prohibited. Only citizens aged 21 and above will be allowed to bet.
Week 25 slot games releases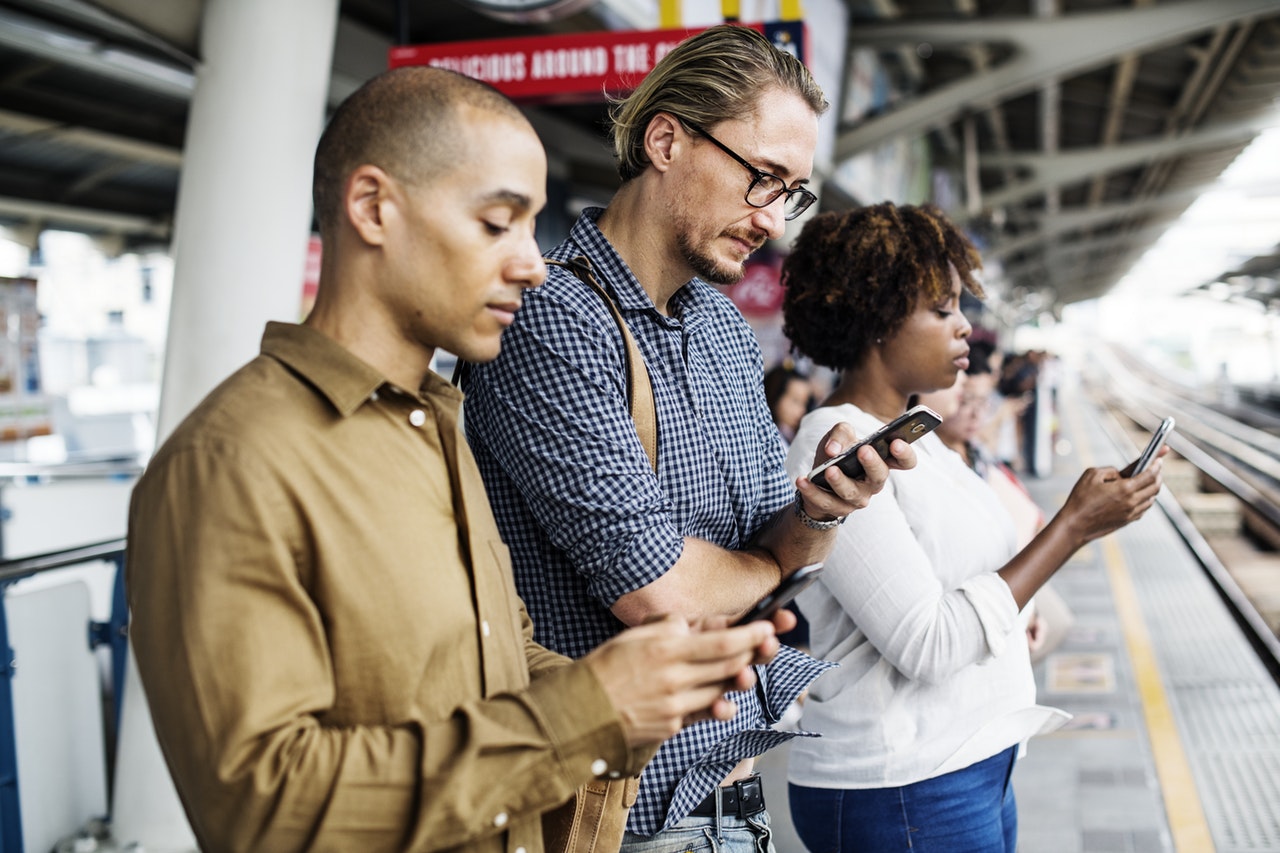 Reading Time:
3
minutes
MGA Games, the Spanish online casino slots provider, has launched its new adventurous game "Los 3 Deseos de Aladino." The Triple View design, with ergonomic buttons and adaptive menus, make it easy for users to enter the game and help Aladdin and his monkey to find the genie's lamp and face the sultan. "Los 3 Deseos de Aladino" includes four mini-games that entertain and motivate players to follow Aladdin on his adventures.
The Smashing Biscuit, a rock and roll themed slot from PearFiction Studios, has joined Microgaming's exclusive collection of casino slots. "We are delighted to add The Smashing Biscuit as the latest exclusive game to Microgaming. Bringing plenty of exhilarating excitement from the very first spin, The Smashing Biscuit offers an abundance of intuitive features, entertaining sound effects and an engaging storyline, and is set to bring players on a rewarding journey," Jagoda Barber, Head of Games at Microgaming said.
BF Games' new slot Cosmic Dream™ takes players into space to explore the universe and the stars with astronomic wins to be collected. The game is set in a dream landscape and features a constellation of cosmic and mystical symbols such as moons, dream catchers, diamonds and elves that trigger free spins and bonus rounds. The 5×3 video slot has a medium volatility, offering plenty of opportunities for players to be rewarded as they spin the mystical reel.
Booming Games is proud to announce its latest game, Pirate Booty. Come and play now and experience high seas, barrels of rum and large chests of booty! There's nothing as dangerous as a cornered Pirate; except 4 cornered pirates. And that's why, in Pirate Booty, you're paid 10 times your bet when you do corner them. "Why walk the plank when you can jump aboard and plunder booming amounts of pirate booty", says Shane Cotter, Director of Product.
Play'n GO have issued another q­­­­uality title into the market today with the release of their latest slot Rise of Merlin. The 5-reel video slot is based around the infamous wizard of Arthurian legend but, interestingly, Play'n GO have chosen to base it on a younger, less experienced Merlin, as opposed to the aged all-powerful magician usually depicted in media. The game still remains faithful to the Merlin mythology featuring magical creatures from his various stories, including a great dragon and Archimedes the owl.
High 5 Games (H5G), is raising a glass in celebration of its latest slot release, Beer Barrel Bash. The 5×4, 80 paylines slot is packed full of beer-filled steins and delicious giant pretzels and bratwurst, with a number of ways for players to guzzle up the huge prizes available during the fun-filled gameplay. The Oktoberfest-themed game features the supplier's innovative Double and Triple Split Symbols, which increases the possibility of more symbols on a standard payline.
Tom Horn Gaming, is to introduce yet another exciting game jam-packed with adventure and engaging features, Inca's Treasure. Set within the Lost City of the ancient Inca civilisation, players are challenged to spin the reels populated with attractive symbols to claim a host of lucrative prizes across the 20 win lines. The highlight of the game is the Inca's Treasure Bonus Game that launches when players come across Inti, the Sun God.
Ofertas365 Launches Crypto Millions Lotto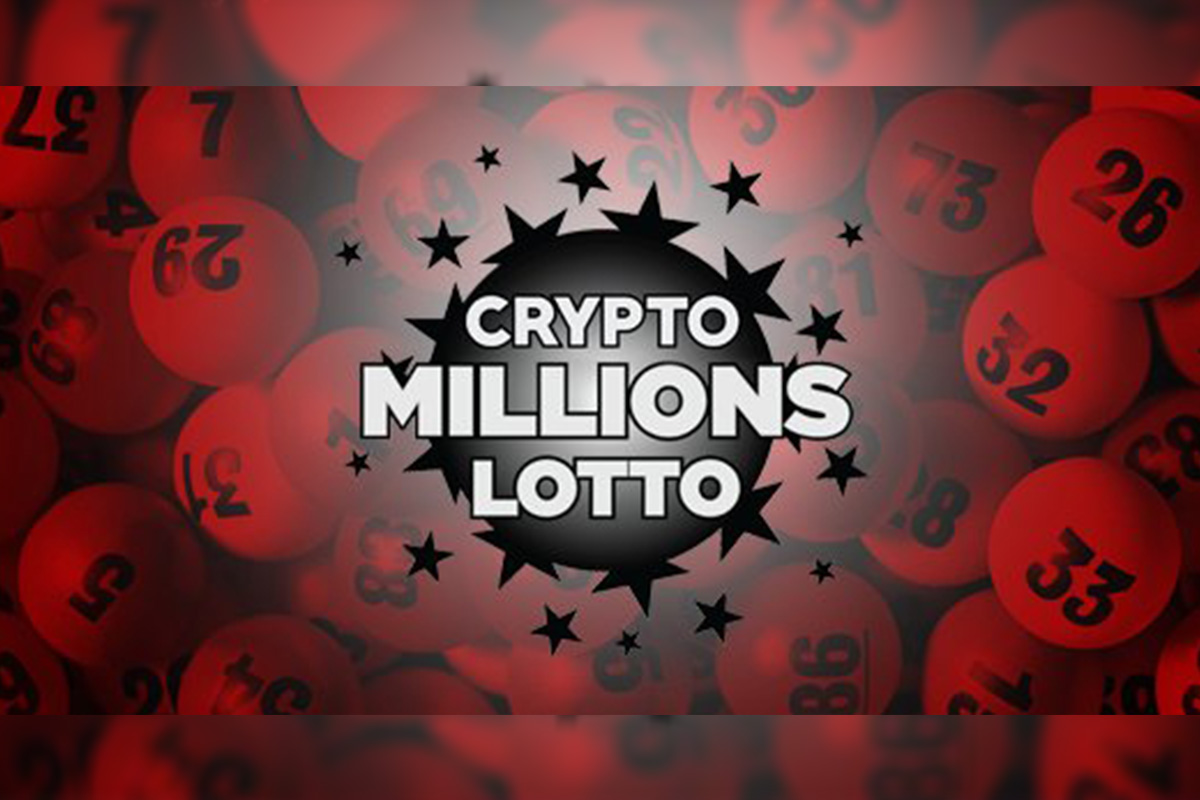 Reading Time:
2
minutes
Ofertas365 Limited has launched Crypto Millions Lotto, the world's largest online crypto lottery. Crypto Millions Lotto provides a unique opportunity to play with Bitcoin and win Bitcoin as prizes. Customers will receive three free lines as an introductory offer. The jackpot starts at a whopping US$30 million and rolls over until it is won.
Crypto Millions Lotto effectively bypasses the qualifying requirements of residency and any need to participate in local currency, which are common playing conditions of many existing lotteries around the world. Key to Bitcoin's appeal is the payment freedom it provides, whereby it can be sent and received anywhere in the world, any time.
One of the most significant features is the major step it represents in bringing the world's most widely used alternative currency further into the mainstream.
"We are delighted to launch Crypto Millions Lotto and believe that giving away three chances to win prizes worth tens of millions of dollars will encourage Bitcoin usage and adoption. Our affiliation with two top notch fiat-to-crypto exchanges – Coinbase and Wirex – will ensure new players get the best possible user experience, the cheapest fees and the most competitive fiat-to-Bitcoin conversion rates," Sulim Malook, CEO at Ofertas365 said.
For Bitcoin holders, starting to play for the coveted US$30 million jackpot is quick and easy. For those who need to buy Bitcoin, they are directed to market leading affiliate partners – Coinbase and Wirex.
"In common with our partners Ofertas365, Wirex also know about delivering a unique service. As the world's only licensed business account that allows payments in both crypto and traditional currency, we are pleased to provide our service to Crypto Millions Lotto. Our UK Financial Conduct Authority approval will provide the financial security that players require. Wirex delivers unbeatable value, flexibility and transaction speed combining the efficiency of cryptocurrency payments with the universal acceptance of traditional fiat currency accounts, on a global scale," Pavel Matveev, CEO of Wirex said.
These capabilities make a perfect match, as Ofertas365 is licensed to operate in more than 100 countries which include anywhere online gambling is not prohibited.
"We believe our lotteries and games will provide a great deal of enjoyment because it's much more fun to win Bitcoin than fiat currency! We welcome further collaborations and partnerships that will expand and guarantee our offering," Sulim Malook added.