The Countries Where Gambling Is Illegal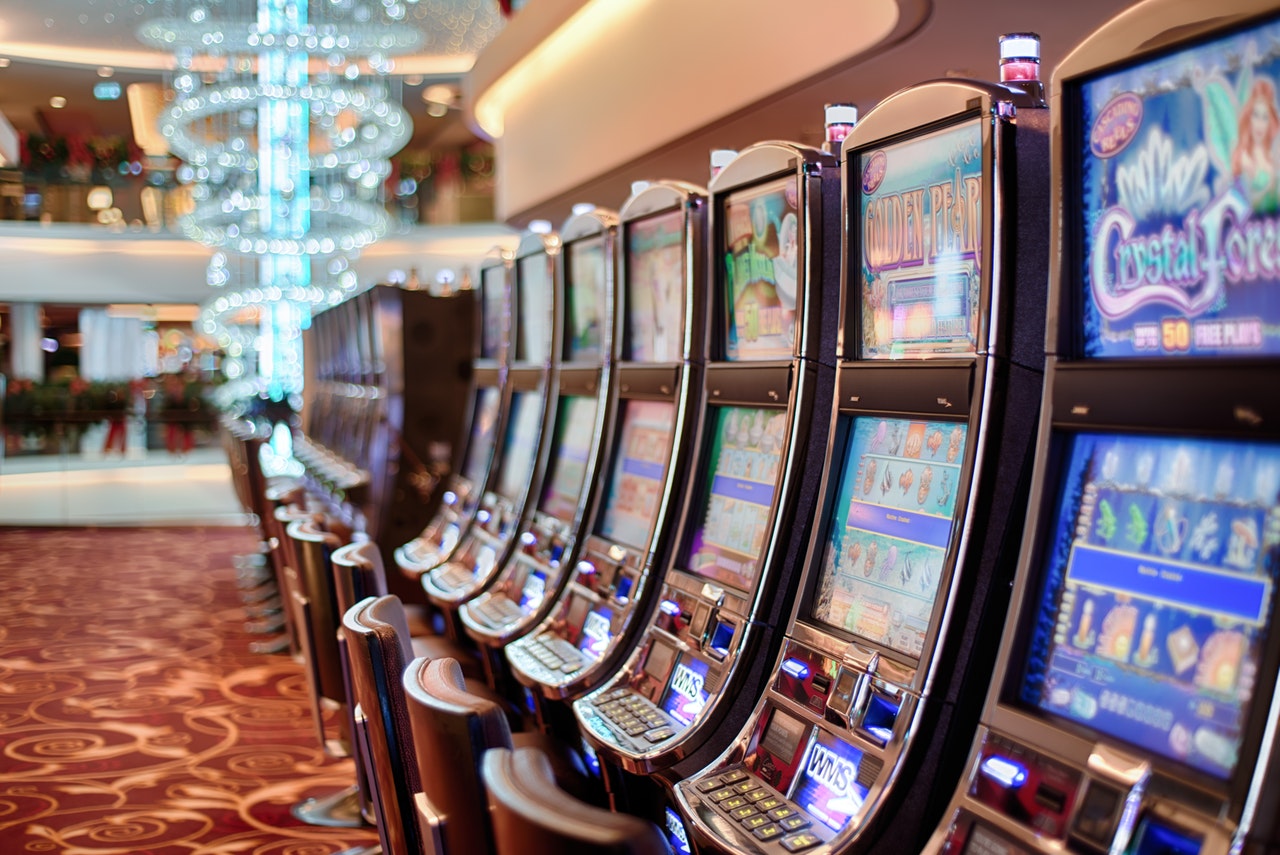 Reading Time:
3
minutes
Many people around the world enjoy gambling on their favorite online casinos and sports betting sites but unfortunately, it isn't always legal. While laws have changed over the years, there are still many countries that punish those who gamble illegally or those who set up online casinos without permission.
Here, we are going to look at some of the countries where gambling is illegal. Keep reading if you would like to find out more.
Cambodia
In the past, the citizens of Cambodia have been known for their gambling addictions and so the government decided to take a stand and ban all formats in 1996. However, they do allow for private lotteries that are sponsored by the government and these come in 5 different forms. For any travelers wishing to visit Cambodia, you should know that you are permitted to gamble in the country and there are casinos dedicated to this.
United Arab Emirates
Did you know that nearly every single Islamic country prohibits gambling of any kind? While this is true, you'll find that many of the countries don't enforce these rules and people from Islamic countries are still able to visit online gaming sites aimed at Arab players. However, in the United Arab Emirates, you'll find that the law is much stricter, and anyone found gambling can be imprisoned for up to two years.
Singapore
Another country where gambling is illegal is Singapore. This country has banned all forms of online gambling under the Singapore Remote Gambling Act unless an exemption has been made. In this case, you'll find that the only gambling operators to have an exemption granted in 2016 are the Singapore Turf Club and the Singapore Pools. Otherwise, you'll find that land-based gambling is illegal as a whole but there are some operators who have been granted an exemption by the government.
Qatar
If you are looking for the country with the strictest gambling laws, then you should have a look at what Qatar has to offer. This country has made all forms of gambling illegal including sports betting which is unusual when you look at gambling laws around the world. The people of Qatar haven't taken well to the ban and have started their own underground gambling scene. Of course, anyone who gets caught doing so will have to face the consequences.
North Korea
In North Korea, the government has tight control over the lives of the people who live there. As expected, this includes gambling as they have decided to forbid both online and offline gambling. While this is a law that is strict for citizens, it does not apply to tourists who decide to visit. However, this is only the case if the tourists are on guided tours and they visit the lone casino in the country located in Pyongyang.
Lebanon
Finally, you will find that gambling is illegal in Lebanon where the law states that citizens are not allowed to take part in any sort of gambling activities. The government in this country has the power to block any sort of online casinos that they come across as they are breaking the law. While gambling is illegal in Lebanon, you'll find that there is one online casino and one land-based casino that are authorized to operate in the country. For players who really want to gamble, there is also a casino ship that takes them out into international waters where gambling is permitted.
What To Do When Travelling
You'll find that many of the countries that have made gambling illegal do not require tourists to stick to these laws. This means that you can still enjoy your gambling activities when you are traveling. However, we would advise that you take a look at the laws of the country that you are visiting and ensure that you are not breaking any laws. The last thing that you want is to be arrested or charged in a foreign country as this can have complications.
Conclusion
It is interesting to look at the gambling laws around the world and gain an understanding of the countries that do not permit this sort of activity. When you have the freedom to log onto your favorite online casino and win some cash, you can almost take it for granted. While many of these countries have made gambling illegal, people do still engage in the activities. Despite the danger, the love for gambling both online and in land-based casinos still comes through.
We would recommend that you do not engage in illegal gambling and only play online casino games when it is permitted. With all of this in mind, it is possible that some of these countries will change their laws in the near future.

Dutch Gambling Regulator to Conduct Inspections on Land-based Slots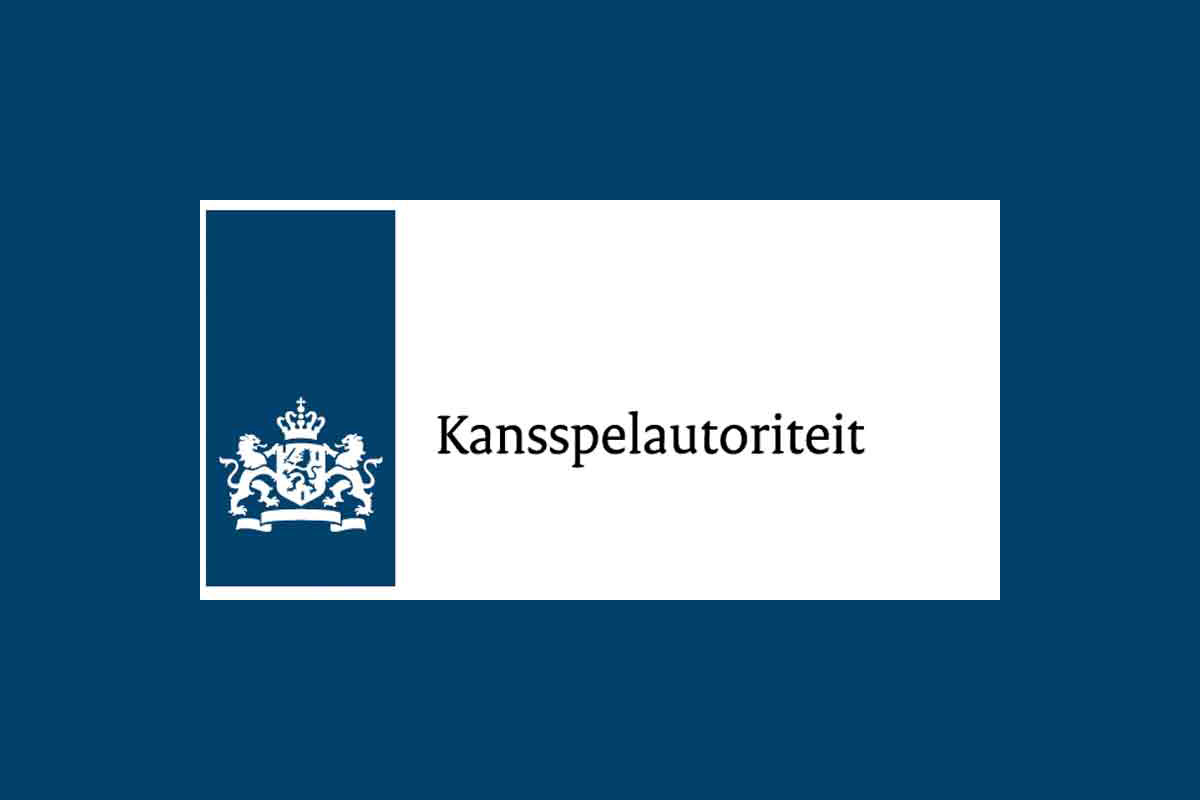 Reading Time:
< 1
minute
Dutch gambling regulator Kansspelautoriteit (KSA) has announced that it will conduct a round of checks on land-based slots during this month and the next. It will inspect machines throughout the country to check they comply with new registration requirements.
As of October 1, when the Netherlands' new licensed online gambling market launched, land-based slot machines must record players' visiting frequency. Rules were already in force requiring slots to record data on excessive play, a requirement introduced in April.
"The new registration obligations are an important condition for analysing player behaviour. The law not only legalises the online gambling market, but also imposes new requirements on country-specific providers in the field of addiction prevention and advertising," KSA said.
European Volleyball Confederation Selects Genius Sports as its Official Technology Partner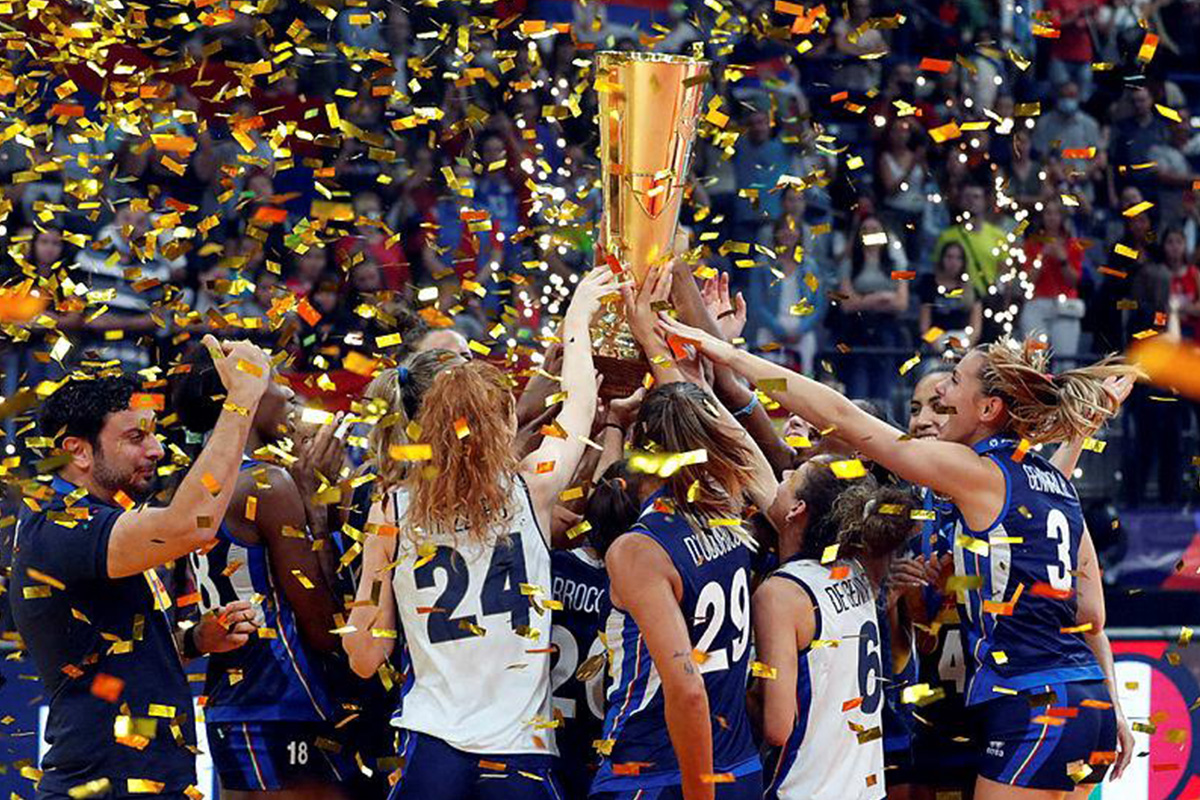 Reading Time:
2
minutes
The European Volleyball Confederation (CEV) has entered into a long-term technology and integrity partnership with Genius Sports Limited.
As part of the deal, all major men's and women's CEV competitions across indoor, beach and snow volleyball will be powered by Genius Sports' leading suite of scoring, coaching and competition management solutions to drive the sport's digital transformation.
e-Scoresheet, the preeminent live scoring solution in world volleyball for over a decade, has now been specifically developed for beach and snow, providing CEV with consistent and official match scoresheets across dozens of competitions such as CEV EuroBeachVolley, the CEV Beach Volleyball Continental Tour, and the CEV Snow Volleyball European Tour.
CEV fans, statisticians, coaches, administrators and members will benefit from Genius Sports' leading data-driven solutions, streamlining key processes such as delivering real-time statistics to fans, digitally managing competitions and allocating referees to matches.
As the trusted integrity partner to the National Football League, English Premier League and Euroleague Basketball, Genius Sports will also help to preserve the transparency and fairness of European Volleyball from betting-related corruption. Its Bet Monitoring System will analyse 24/7 betting activity on all CEV competitions, cross-referencing real-time odds movements with predictive algorithms to automatically flag any potentially suspicious activity.
"The partnership with Genius Sports is a pivotal piece of our long-term vision to modernise Volleyball and its governance. We wish to innovate at all levels and the latest solutions provided by Genius Sports will be playing a key role in supporting our efforts to engage with our passionate fans even further and to provide a standardised, high-quality digital experience across all of our competitions," Aleksandar Boričić, President of CEV, said.
"Providing sports with cutting-edge solutions to maximise the value of their live data and streamline the running of their competitions has been a central part of our business for more than 20 years. This approach is more important than ever for us and our partners and we are proud that our partnership with CEV will drive the growth and digital transformation of European Volleyball across indoor, beach and snow," Mark Locke, CEO of Genius Sports, said.
Catena Media Reports Strong Growth in Q3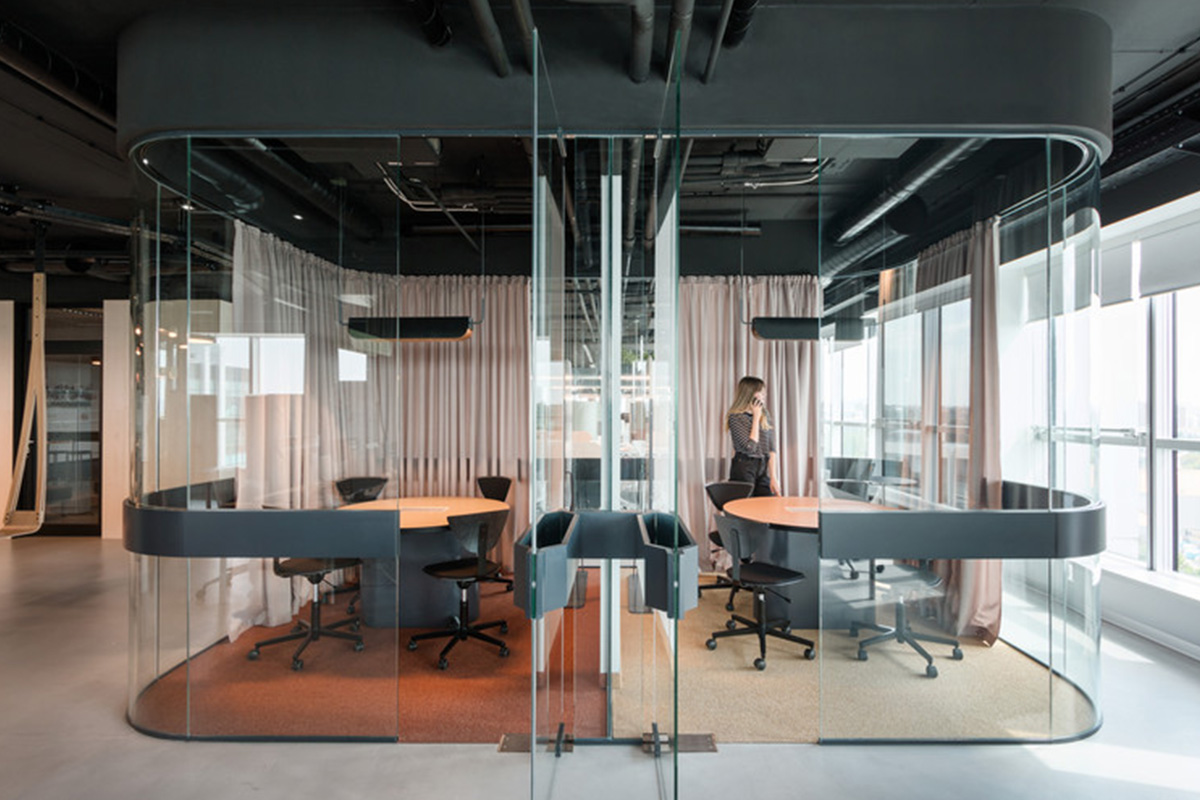 Reading Time:
2
minutes
Catena Media has announced the preliminary results for the third quarter ahead of the interim report to be published on November 17.
The company reports strong growth in revenue and adjusted EBITDA fuelled by an exceptionally strong US performance, along with an impairment charge arising from a writedown of German and French sports assets.
Revenue in Q3 is estimated at EUR 33.1m (24.9m), up 33% from the same period last year. Revenue from North American iGaming increased by approximately 124% and accounted for 51% of group revenue during the quarter.
Organic growth is estimated at 23%, or 34% excluding the now-regulated German iGaming market, where revenue fell approximately 62% and accounted for 4% of group revenue during the quarter.
Adjusted EBITDA, excluding items affecting comparability, is estimated at EUR 16.0m (12.0m), an increase of 33% and corresponding to a margin of 48%.
Operating profit will be negatively impacted by a non-cash impairment of intangible assets in accordance with IAS 36, resulting in an estimated writedown of EUR 49.4m. EUR 42.8m of the writedown pertains to German sports assets acquired between 2016 and 2018. EUR 6.6m relates to French sports assets acquired in 2018.
The writedown and consequent impairment charge reflect an updated assessment by management of the assets' expected future earnings in the context of recent regulatory changes in Germany's iGaming market and overall market conditions. Management regularly assesses expected future earnings in accordance with IAS 36 and may further adjust assets' amortisation plans. The writedown will have no impact on cash flow.
Catena Media CEO Michael Daly said: "Q3 was an exceptional quarter with September revenue breaking our monthly all-time high. This was the result of our strategic investment in organic development, particularly in North America, and was supported by two recent acquisitions in the United States and the opening of the iGaming market in Arizona. The impairment charge adjusts our European business to new market realities following a review by the management team and our focus on transforming the business to reach maximum potential."