The Battle to be the 'Netflix of Gaming'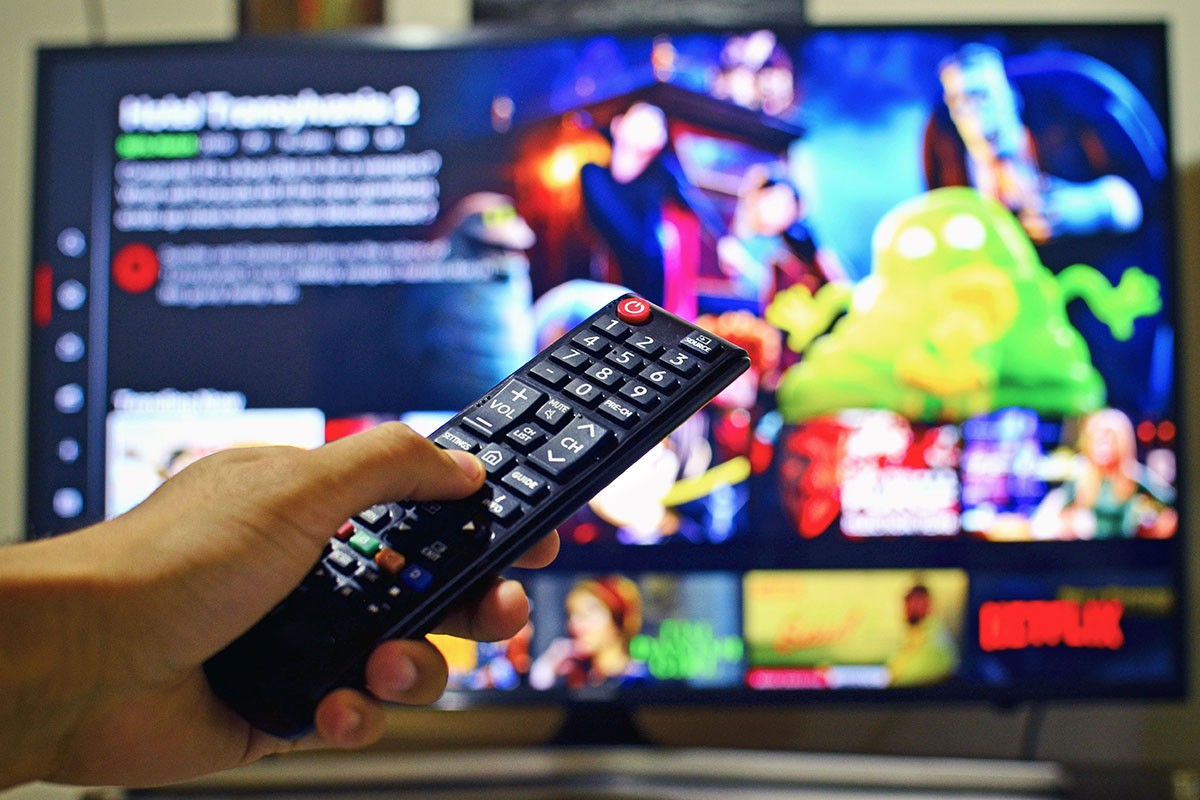 Reading Time:
2
minutes
Entertainment giants like Microsoft, Google, Amazon and Apple are all striving to be the 'Netflix of Gaming', making announcements about new cloud gaming platforms or 'digital only' consoles like the Xbox S1. Their targets? The 'digital natives' a segment that have grown up without discs and are totally unfamiliar with the sluggish cartridge loading times of the 70s and 80s retro style consoles. They are accustomed to content being delivered to an owned device at a click of a button.
This week saw the launch of the Microsoft Xbox S1, at £199 in the UK and $249 in the US, which is significantly cheaper than its other Xbox one siblings. The disc-less device has pre-installed 'Digital Native' gaming favourites like Minecraft, Forza Horizon 3 and Sea of Thieves on its 1TB hard drive, and offers a discounted subscription to Xbox Game Pass, which is a library of more than 100 games for a monthly fee. Consumers will most certainly be drawn to this subscription model thanks to the savings that can be gained from access to the significant libraries of content.
In the latest Futuresource Gaming Report, it evaluates the market size and value of current digital entertainment content and corresponding subscription-based models and finds that whilst consumer savings are relatively high for video on demand (VoD) and music, in comparison, for gaming, the margin for the publisher is low. However, has the 'digital native' segment got the volume potential, over time to reach the mass market margin levels for return on investment?
Microsoft is also working on its xCloud game streaming service which is being designed to stream digital games to PCs, consoles, and mobile devices. Similar to the cloud gaming services offered by Amazon, Apple, Google and Verizon. So, the end of the disc may not be nigh. However, there are clearly road maps in place that could facilitate a hybrid environment with the traditional disc-based gamer co-existing with the non-disc players.
As Microsoft's Jeff Gattis suggested around the launch of the Microsoft Xbox S1, the disc-less model is not intended to replace disc-based models despite dramatic market trends towards the adoption of downloadable games over the past few years. "We're not looking to push customers toward digital. It's about meeting the needs of customers that are digital natives, the ones that prefer digital-based media. I'm not able to talk about future generations of Xbox consoles, for now this is a choice that buyers can make, and the market can take things where it wants to take it.
Futuresource analysis of game purchasing highlights the trend towards full digital game downloads by consumers, with physical unit sales expected to fall from 65% in 2018 to 61% in 2019. Whilst a market worldwide of over 100 million physical game copies is expected in 2023, digital sales will account for a majority of sales worldwide at 52% of Xbox game sell-through. Markets such as the UK will however quickly adopt digital content, with only 36% of Xbox games sold in the UK expected to be purchased in physical format by 2023.
Over time technology continuously changes the way movies, music and games are created, distributed, purchased and enjoyed. In the last year, we've seen a number of product announcements and technology developments which are set to shape how consumers can and will access gaming content. The Xbox S1 and Google Stadia point towards the next generation of gaming services, with ever increasing broadband and 5G speeds set to enable more seamless game streaming.
Microgaming's premium games now available on BGO platform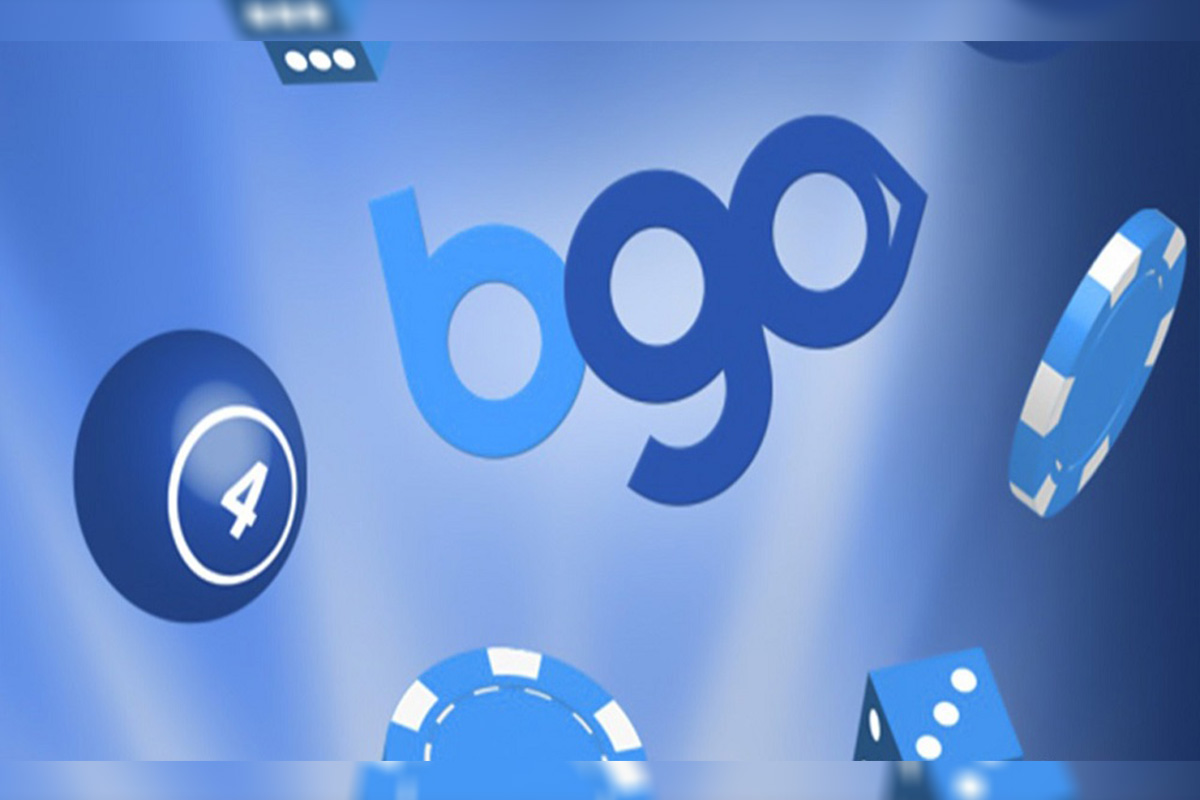 Reading Time:
1
minute
Microgaming's renowned content, including a wide selection of its most popular casino games, has now gone live through BGO Entertainment Ltd., an Alderney-licensed operator.
BGO has considerable industry experience, and its key objective is to bring to market the best casino and bingo products under one brand, delivering an exceptional player experience.
Founded in 2012, the Guernsey-based operator boasts a number of popular brands, including BGO.com, Vegasluck.com, PowerSpins.com and Chilli.com, with a well-established presence in regulated European markets. Through its innovative product offering, the company has quickly grown to be a dynamic and successful operator in the gaming industry.
BGO now has access to an extensive selection of Microgaming's diverse portfolio of content. The tailored software solution will provide BGO players with the opportunity to enjoy some of the software supplier's most entertaining casino games, providing a thoroughly engaging gaming experience.
"Expanding our offering to include Microgaming's impressive portfolio of content demonstrates our commitment to providing our players with the greatest gaming experiences across our multiple skins. We are always looking to add top new content and are pleased to partner with such a reputable supplier of casino games which we know will resonate well with the BGO database." – Andy Dymock, Product Director at BGO.
"BGO have a well-established presence in the industry and we are thrilled to extend our offering on their platform to enhance their existing portfolio and provide their players with the ultimate gaming experience." – Jean-Luc Ferriere, Chief Commercial Officer at Microgaming.
GrooveGaming goes live on major content partnership with Vivo Gaming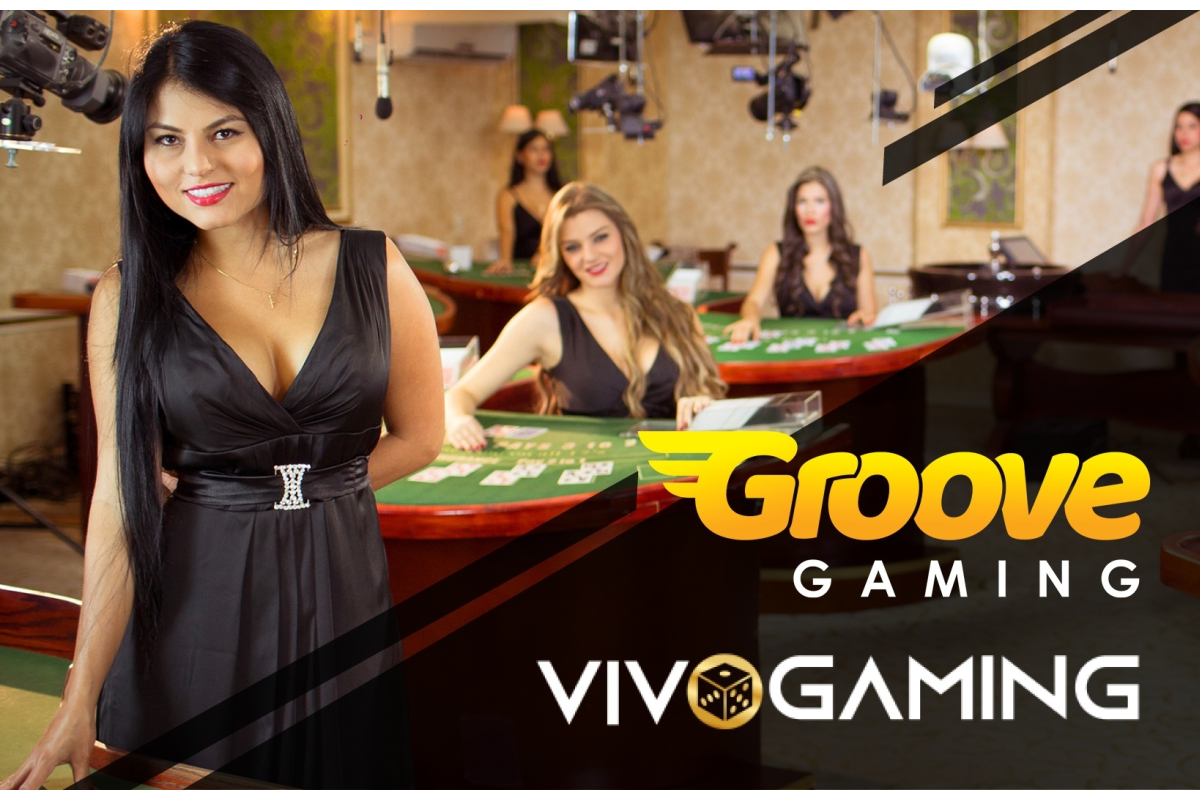 Reading Time:
2
minutes
GrooveGaming is getting into the groove once again this year with the news that the dynamic plug-and-play specialist has signed a content agreement with Vivo Gaming to integrate a broad portfolio of live dealer titles onto its bustling platform.
GrooveGaming occupies a particular space in the global iGaming market with a diverse portfolio of proprietary and 3rd party HTML5 video slots and table games as well as over 2500 casino games together with the biggest Lotto, Bingo, Live games, Scratch, Multiplayers and Sportsbook. GrooveGaming's solutions help operators increase player value, generate new revenue opportunities and improve brand integrity.
This latest content partnership means GrooveGaming's clients will gain access to Vivo Gaming's market-leading interactive live dealer games. These games include live roulette, baccarat, blackjack and live dedicated tables delivered from four studios across the globe on an all-new HTML5 technology platform.
Live dealer games are one of the ways in which the online gaming industry is responding to the social aspects of gaming, which are at the heart of the expansion in multiplayer games. GrooveGaming recognise that players enjoy being able to see the dealer and with this Vivo Gaming deal the company is plugging into a demand-space which is likely to grow across a range of devices.
GrooveGaming is powered by technology innovation which provides operators with the ability to activate a range of features that enhance customer experience and engagement, improve retention, encourage extended play and produce higher yield. With live dealer, operators are able to stream footage of game play in real time straight from the table, while players make decisions on the game as it takes place. Because live dealer games like baccarat and blackjack are so popular, online casinos have now begun to focus their efforts on offering such games via mobile devices, a speciality of Vivo Gaming.
Apart from the growing portfolio of games, other GrooveGaming services include advanced marketing and management system, risk management, regulatory compliance, business intelligence, affiliate promotion and customer service, as well as support in launching, maintaining, and growing new online casinos.
Leo Tinoco, VP for Vivo Gaming said: "Through this partnership with GrooveGaming we will extend our footprint and reach deeper into a number of markets with the latest generation Live Dealer content. We are sure that the market will welcome this coming together of two major businesses and that it will offer significant increased value to players and operators alike."
Yahale Meltzer, COO at Groove Gaming said: "We selected Vivo Gaming's Live Casino offering because it is by far one of the absolute best and will add to what is already one of the strongest offerings in the global igaming market. Live games will support our growth and add to GrooveGaming's already rich diversity and our team look forward to working closely with the team at Vivo with live dealer games set to be the next stage in growth for the iGaming sector."
Genius Sports Media unveils next generation sports marketing and publisher tools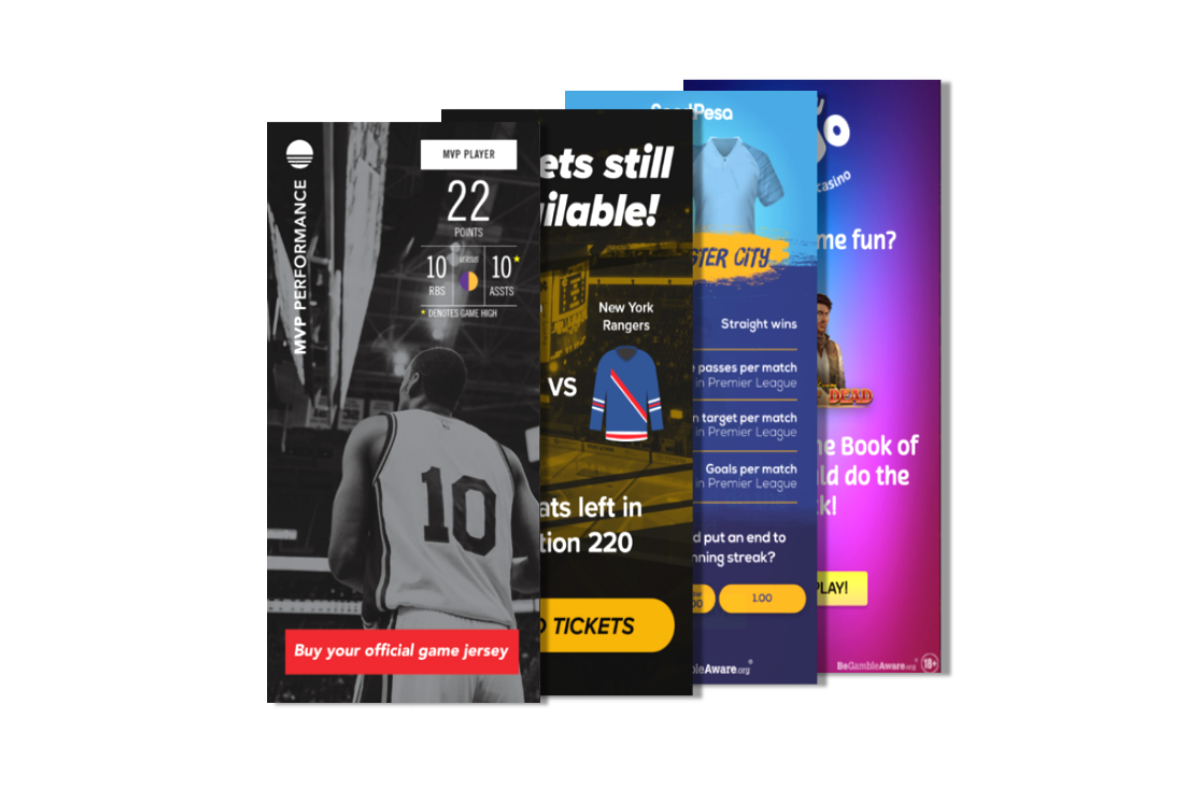 Reading Time:
2
minutes
Genius Sports Media, the media technology arm of Genius Sports Group, has today unveiled a new suite of data-driven fan engagement services that transform the way brands and publishers connect with their audiences.
Leveraging its 10 years of fan understanding, programmatic media buying knowhow and live sports data expertise, Genius Sports Media has launched a new, end-to-end digital agency service for sportsbook and gaming operators, sports rights holders, brands and digital publishers.
A new suite of next generation marketing tools make it simple for advertisers to tailor the content and delivery of campaigns around the sporting calendar. By embedding relevant content like real-time statistics, betting odds or video highlights into their creative, the service replaces scattergun marketing with non-intrusive, personalized messaging that captures the emotion of live sport. All digital marketing channels are supported – each driven by bespoke, proprietary technology to maximize efficiency of ad spend.
Genius Sports Media has also launched a broad portfolio of live data-driven widgets for digital publishers to engage their audiences, drive advertising revenue and tap into the growing opportunity in sports betting content. This includes a full, easily-integrated odds comparison service and affiliate marketing platform.

Mark Locke, CEO of Genius Sports Group, said: "We have been helping brands acquire customers for well over a decade and have subsequently built an understanding of how and when sports fans engage with media that simply can't be replicated by traditional agencies.
"Using this expertise, in combination with our rapidly expanding live data portfolio, advertisers targeting sports fans can instantly connect with them in real-time to build stronger relationships that significantly increase conversion rates.
"By unifying these capabilities with our new suite of publisher products, Genius Sports Media both extends and optimizes the services we can provide for brands and publishers in this highly competitive marketplace."