Svenska Spel to Create Awareness for Young Footballers on Match-Fixing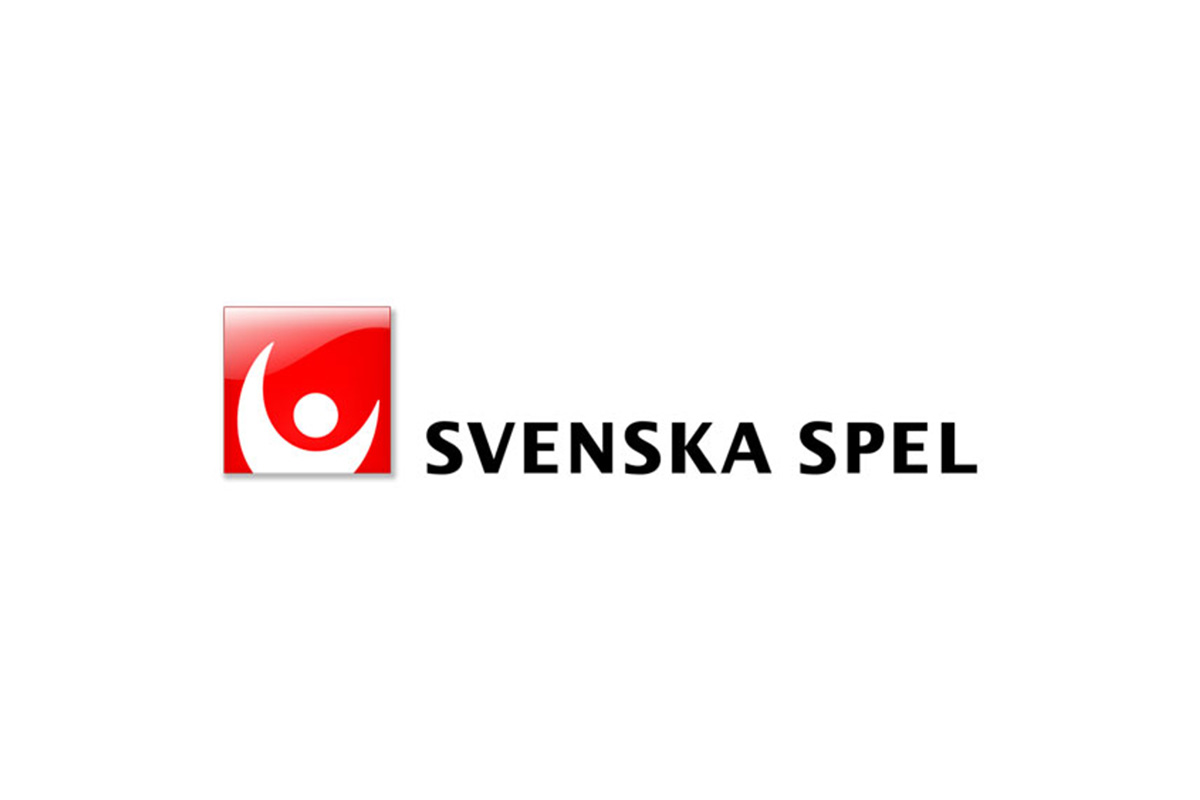 Reading Time:
< 1
minute
Swedish operator Svenska Spel is partnering with Swedish Elite Football (SEF), to create awareness among young footballers about match-fixing at the annual youth tournament, the Gothia Cup. SEF is an organisation that represents the 32 clubs in the country's top two divisions.
Svenska Spel and SEF will conduct a series of lectures to players of Swedish teams about the perils of match-fixing in football.
Gothia Cup, an annual event conducted by Swedish Allsvenskan top-tier club BK Häcken, has youth teams from all over the world, features players in the age group of 11–18.
Anders Wikström, a former professional footballer who now works with Svenska Spel and Swedish Elite Football to educate players about match-fixing, will deliver the lectures.
"As a young player you probably have not reflected so much around match-fixing; you play football because it's fun," Wikström said. "By highlighting the issue early on, we hope to prevent future match-fixing."
Pro Gamer Tips Every Every Newbie Should Know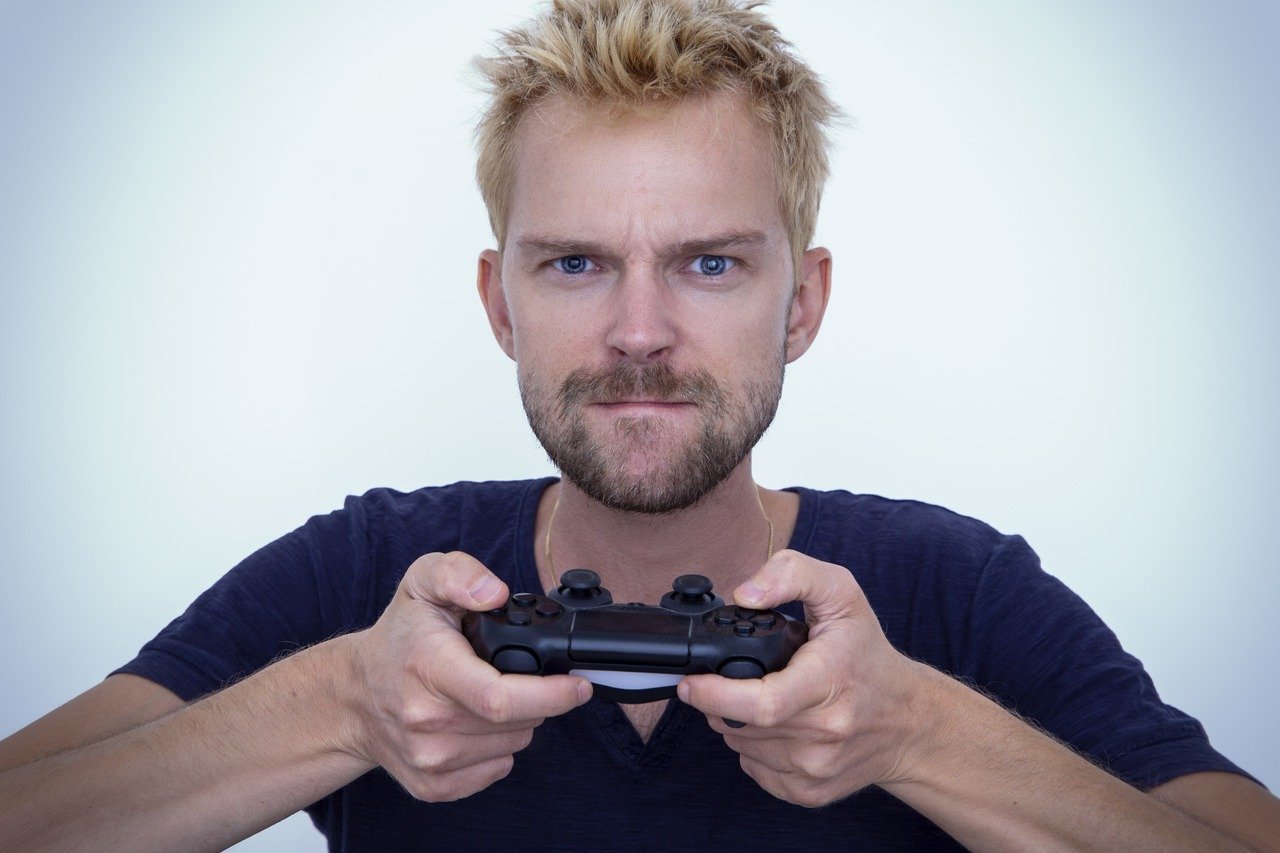 Reading Time:
4
minutes
Gaming continues to grow in popularity, especially with almost everyone being stuck indoors. Pro gaming has its own world, with tournaments paying six-figure salaries when it's done right. Didn't think gaming was such a lucrative sport? Think again. Pro gaming is not for the weak at heart – it takes time and dedication to rise to the challenge. Things also get very dirty the higher a user goes. That's why having a VPN to mask location and provide anonymity is key. It's also important to know what to do when playing, especially when things go a little crazy. These tips should help.
Read more below:
It's always best to practice whenever you can no matter what game you're playing. Pro gamers are not only consistent, but they play ALL THE TIME. They consider this a job (and some of them get paid to play, too) that they work to advance in their skill level. It's always important to play with others who are better than you. When moving up in skill, the challenger should be someone that's above the user.
Even when attempting to become a pro gamer, having a back-up plan is important. Many people have aspirations, but remaining in their current job or staying in school. While some professional gamers have been very successful in supporting themselves in tournaments or other competitions, the key is having a main source of income while getting better at the craft.
Being successful in any field means doing the work. Making an effort to study others who have excelled is great. There are many videos of gamers that can be studied to learn the tactics and tricks they use. These professional gamers have done this for years and good information can be taken from watching them, then practicing what was learned.
Playing the game means putting in the hours needed to get it done. That means working on specific things. Making a plan to perfect each component one by one. This should happen one by one over time. The goal is to be able to overcome each opponent by attacking their weaknesses.
Users can't do this alone. It's important to become part of a gaming community where people share ideas, techniques and help one another in becoming better. There are many places that have forums to discuss new games, mastering certain things and perfecting strategy. Doing this in addition to playing with friends or colleagues can help hone the craft while building a positive reputation.
Yes, we've already said it once but have to say it again. No one gets better without doing the work. Did you know top pro gamers often live together and play against each other for hours every single day? While it sounds a bit much, these people have dedicated themselves to the art of gaming and want to get everything they can out of it. For them, it's an investment that will have huge rewards over time. That's a mindset a newbie must adopt to be successful.
When first starting out, a user may consider themselves to be a good player – until they start playing against the pros. A loss should be expected, as it teaches lessons on where the focus should be and new things to implement. Losing helps become a better player, but it can be frustrating at times because gamers are well known for talking a lot of trash. This is not an area for the weak, and good gamers have thick skin and nerves of steel.
While practicing is key, a player's life needs balance for everything to make sense. Being online all the time isn't healthy – even if it is for work. There should be a schedule to follow that allows the user to interact with others outside of the gaming world. Taking a walk outside and doing other activities will add perspective.
Someone could be the best player among friends and want to have a career as a professional gamer but it may not be in the cards. This is a strenuous, stressful career choice that requires mental and physical agility to excel and succeed. Top players have been doing it for years, and have reprogrammed their bodies to adapt, as well as their minds. Just because someone is good at something doesn't mean they are cut out to be the very best.
Determination will take someone far – it's truly a mindset that must be reprogrammed and reshaped over time. While becoming a pro gamer may be difficult, it's not unheard of for someone new to come for the throne. In fact, it happens all the time. The player must know what they want and dedicate themselves to their craft. This makes the difference now and in the future.
Most of the pro gamers all over the world use VPNs to ensure their games are uninterrupted. They also use VPNs to play new games from different countries and play against top players in those areas. Hackers love challenging pro gamers in an attempt to get their information from the internet. There have been instances where pro gamers have had intruders at their addresses due to someone hacking their personal information from a game server and being malicious.
The key to getting the right VPN is to look for certain things: are they recording what's being done? Is there a kill switch? Can you hop from server to server? How fast does it stream? All these answers make a difference in the gaming world.
It's difficult to consider the implications, but as a professional gamer, the stakes are always high – in reputation, money, and safety. Is it a consideration most should have? Absolutely. The possibility of playing around the country from home is tempting and fun. The goal is keeping the eye on the prize by using these tips to get started as a newbie in a new career that has its crazy moments but may end up being one of the most lucrative opportunities on the planet. Who doesn't want to say they work from home playing games? Exactly.
Must Read: Why Choose the Best Joomla Hosting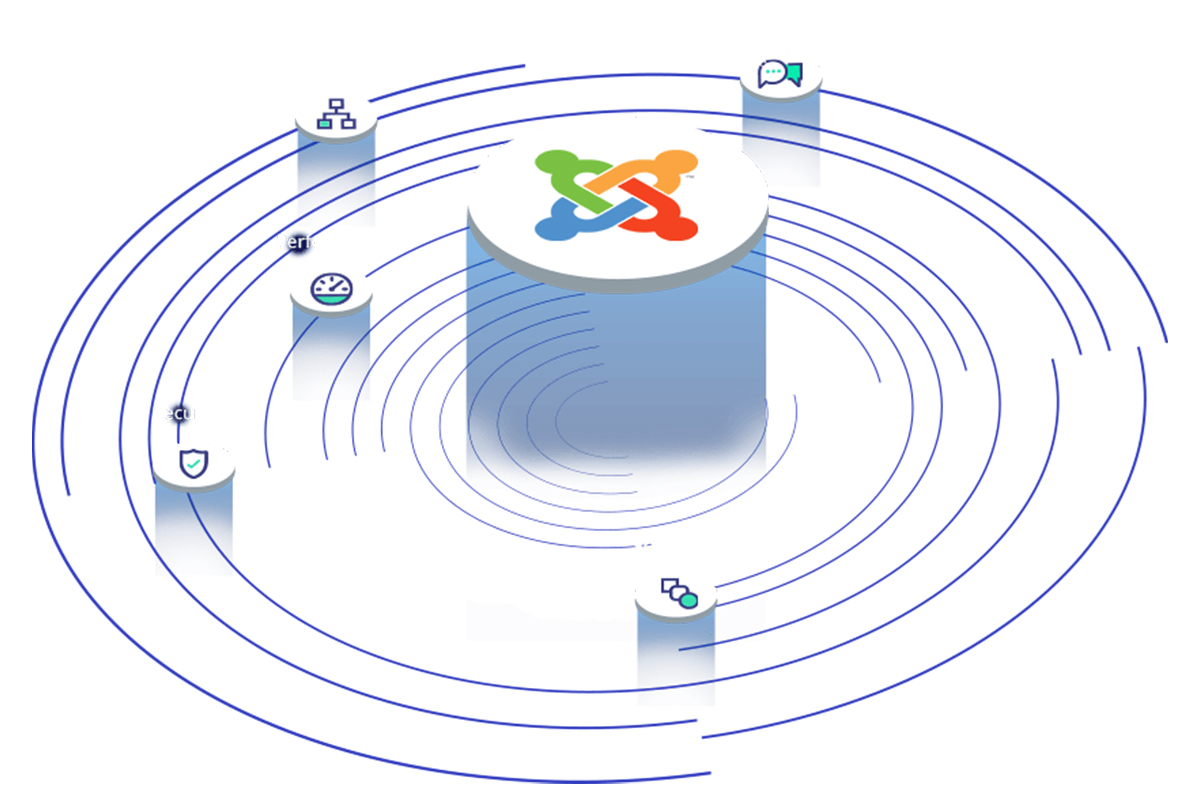 Reading Time:
3
minutes
Are you interested in using Joomla web hosting for your website? If yes, then you're on the right page today. Explained here are some important details why Joomla website hosting is the best option that you can try. If you're just new to use this kind of content management system and hosting, then through the use of a simple language you will be able to understand why you need this hosting option. 
You perhaps know that it is not easy to develop a professional or business website, most especially if you have to start from scratch. The process can be tedious but despite it you can still choose the best Joomla hosting after you read this article.
Take note first that you have to avoid a bad hosting provider. It is not good for your website, and more especially for your business. If you start wrong then you will end up in the wrong place. Getting the best web host is the best thing you can do. When it comes to hosting providers, you have to choose the one that can cater to your website more efficiently. Compatibility factor must also work. So if you're using a Joomla CMS platform, you're also advised to use a Joomla web hosting. It can be a great start for you if you do this.
Why Is Joomla Hosting the Best? 
Before I am going to give you the exact details why you need to try Joomla hosting, you need to understand first the facts about Joomla content management system (CMS). Joomla is a tool that a website developer can use to create websites. Through the years, it's been regarded as the most trusted Content Management System (CMS) worldwide. When we say "most trusted" it simply means there are a lot of website owners who are using it. As a matter of fact, there are already 30 million websites, more or less, which use this CMS.
By using this CMS, you can have 10,000 components that you can utilize in expanding the functionalities of your professional or business website. There can be numerous options at your disposal. The options include virtual store, image galleries, forums, newsletters, and others that are quite food for your growth and progress.
Joomla can let the users manage their website as efficient as possible. You can simply create a new page easily. You can modify the present pages with an ease. You can add new photos. You can change the style of your menu options as quick as needed.
Essentially, you can do all things you want with this CMS type. No hassle at all. You can do them as fast as want even if you don't possess technical knowledge. With just a basic knowledge in text editor or Microsoft Office, you can manage your website effectively.
Joomla web hosting is providing you the needed space for your website data. It runs your website basically. You have to purchase a disk space where you can store and manage all your digital files. An example of this is the presence of your file folders in your computer or laptop. You need to have a folder for every file and the file is saved on that folder. Then the file is accessible anytime you want. Just open your computer and get your file if you want to use it by opening the folder. Joomla web hosting is very much similar to this idea.
Joomla hosting is the best among the best because it has a lot of great options. You can choose from the following choices:
Shared Hosting
Dedicated Hosting
Virtual Private Server (VPS)
Shared hosting is the most popular form because of the idea of being "shared." It is inexpensive but it does have some limitations, so to speak. Its advantages are: affordability, user-friendliness, and convenience. But due to limited resources, you can't have a full control over your data usage.
Dedicated hosting in Joomla is advantageous in a sense that the hosting server is intended only for you. It is easy to use. Furthermore, it is flexible and has a high rating when it comes to website performance. In terms of reliability and security, they are guaranteed with this type of Joomla website hosting. There is one problem – it is so costly.
VPS, eventually, lets you use a virtual machine that is taking care of your website operation. The virtual machine is managing many users. But unlike shared hosting, it has an isolated physical computer for every user. It is secure and protected. You can have a full control of your website data and information. But similar to dedicated hosting, it is also expensive.
If you have some questions about Joomla hosting, you can contact Netshop ISP today.
Week 14/2020 slot games releases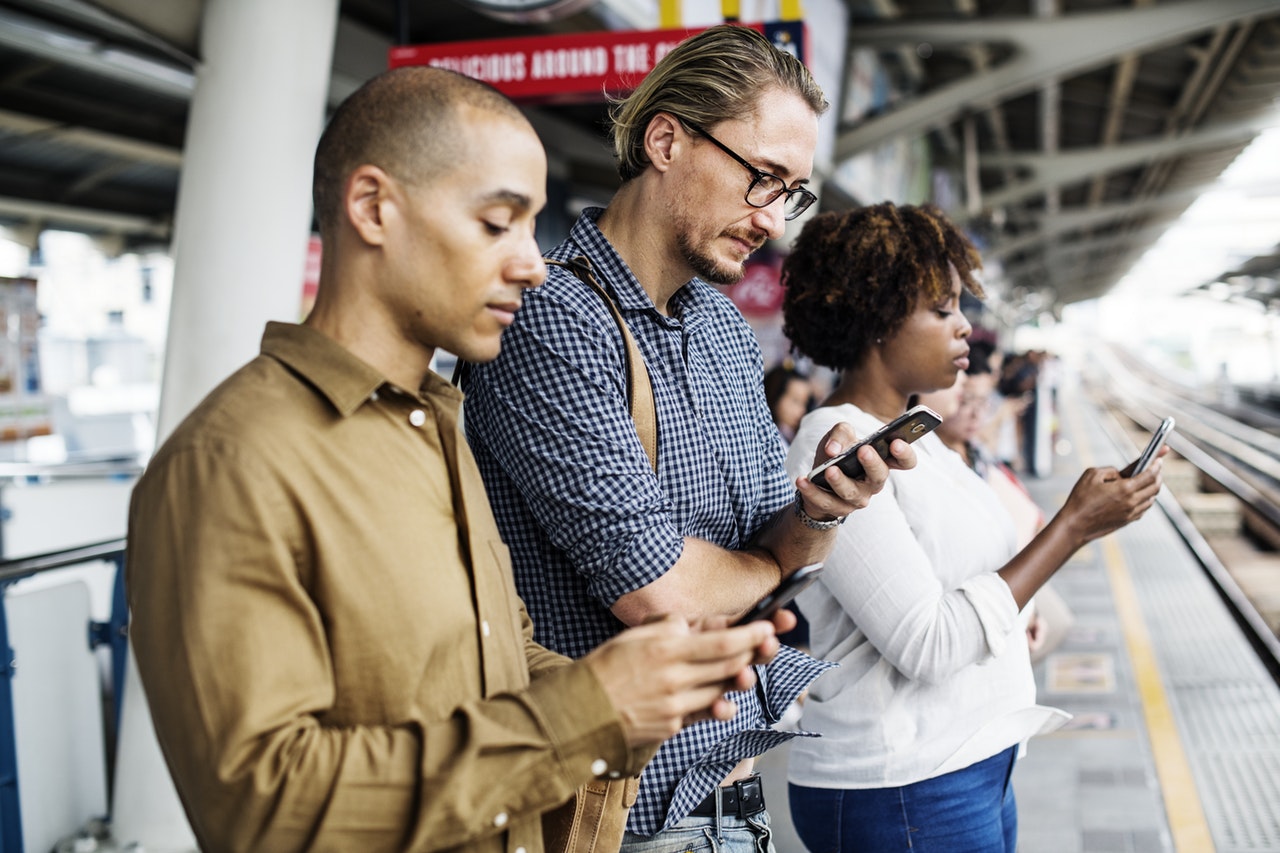 Reading Time:
4
minutes
Here are this weeks latest slots releases!
After the success of Flash Gordon and Mr. Magnificent, MGA Games, the expert developer in localised product for global operators, has chosen the legendary comic book character to create Popeye, cazatesoros. The husky character first appeared in a comic strip in January 1929, but its popularity was such that it was quickly adapted to film. Its trajectory includes up to five television series and a movie that has become a cult film. Nowadays, and in better shape than ever, the mythical strongman continues to flex muscle and has transformed into a Spanish slot game, together with his girlfriend Olivia and the villain Brutus.
Spearhead Studios announces the launch of Lara Jones is Cleopatra, new high volatility, innovative title, which sets its action inside the tomb of the famous Egyptian Queen. The game sees the alluring treasure explorer, Lara Jones, in her new adventure to entertain video slots fans. The game, which was developed using Spearhead Studios's proprietary game development technology and tools, is optimized for mobile gameplay and is highly responsive across devices. The UI responds fluidly to the device orientation, and the file size is best-in-class for premium-quality games of this type. It is available in a wide range of currencies and languages and is certified for all major jurisdictions.
Lightning Box has embraced the elements with its brilliant new game Blown Away. The latest addition to the Sydney-based company's portfolio is set aboard a fishing ship which has been thrown off course. The scurvy crew, led by the walrus, are trying to whip up several big wins in order to get them back on track. Excitement builds when a tornado lands on the last reel.  With a gust of wind, the lowest Royal symbol is removed and another re-spin awarded. Blown Away, complete with maritime music, went live exclusively with Sky Vegas for two weeks on March 31, before general release on April 15.
Relax Gaming, iGaming aggregator and supplier of unique content, has expanded its widely-popular Tumble slot series with the action-packed addition of TNT Tumble. Set in a serene meadow lined by Alpine mountains, the 5×7 grid slot offers explosive gameplay where players mine for valuable crystals and big wins of over 12,000x stake. The game features TNT blocks which destroy a layer of dark stone when they fall, as well as Drill Wilds which travel down the reels racking up big prizes to add to the win.
EGT Interactive has launched its latest online video slot named "Ancient Dynasty." Set in the exciting era of Chinese antiquity, this new online slot creates a wonderful game universe where players can lose themselves. The variety of artefacts and colours bring players into an authentic setting with the flowing graphics and specific SFX. Five reels, 30 paylines, FREE Spins, Wild and Scatter symbols will keep the attention of the players. Max win can reach 10000 x bet per line. Mystery Jackpot – Jackpot Cards is featured too.
Mobile-first games developer OneTouch has continued its push into Latin America with the release of latest slot offering Traveling Treasures Brazil. Featuring an abundance of vibrant Brazilian-themed symbols and cascading reels, the suppliers' latest game release invites players on a journey to the land of Samba to discover a treasure trove of free spins and multipliers that can lead to huge cash rewards. Three or more scattered wilds offer players 10 free spins, while the multiplier increases successive wins by one and six during regular game play and three and eight in free games.
Pragmatic Play, a leading content provider to the gaming industry, has released its zesty new adventure, Fruit Rainbow. The game is a colourful take on the classic fruit machine, with a 5×4, 40 payline grid stacked with fruit symbols, while Wilds take the form of a rainbow. The diamond acts as a Scatter symbol and if five land on the reels on any singular spin, players will receive a payout of 500x their stake. If the entire grid fills with the stacked rainbow Wilds, users will be awarded with 2000x their bet stake.
"It's time to dust off the old magic carpet, as Booming Games goes classic with the release of Arabian Spins", says Shane Cotter, Booming Games' Director of Product. "This low volatility 3×3, 10 payline slot, showcases the best of old-school features., and is sure to be a firm favourite with your entire player base". Join the protagonist and his monkey sidekick as they endeavour to collect as much gold and diamonds as possible.
Microgaming has signed a new exclusive supply deal with Snowborn Games for its upcoming title "The Vault." Snowborn Games is a new game development studio based in Stockholm and Helsinki with an ambition to create entertaining, high-quality online slots. The Vault brings intriguing adventures of a devious burglar, Jewel, to life in the form of a thrilling five-reel, 20-payline online slot, which is loaded with striking visuals and features, including respins, stacked wilds and free spins.