Exclusive interview with Piotr Szpoton, CEO at BeeFee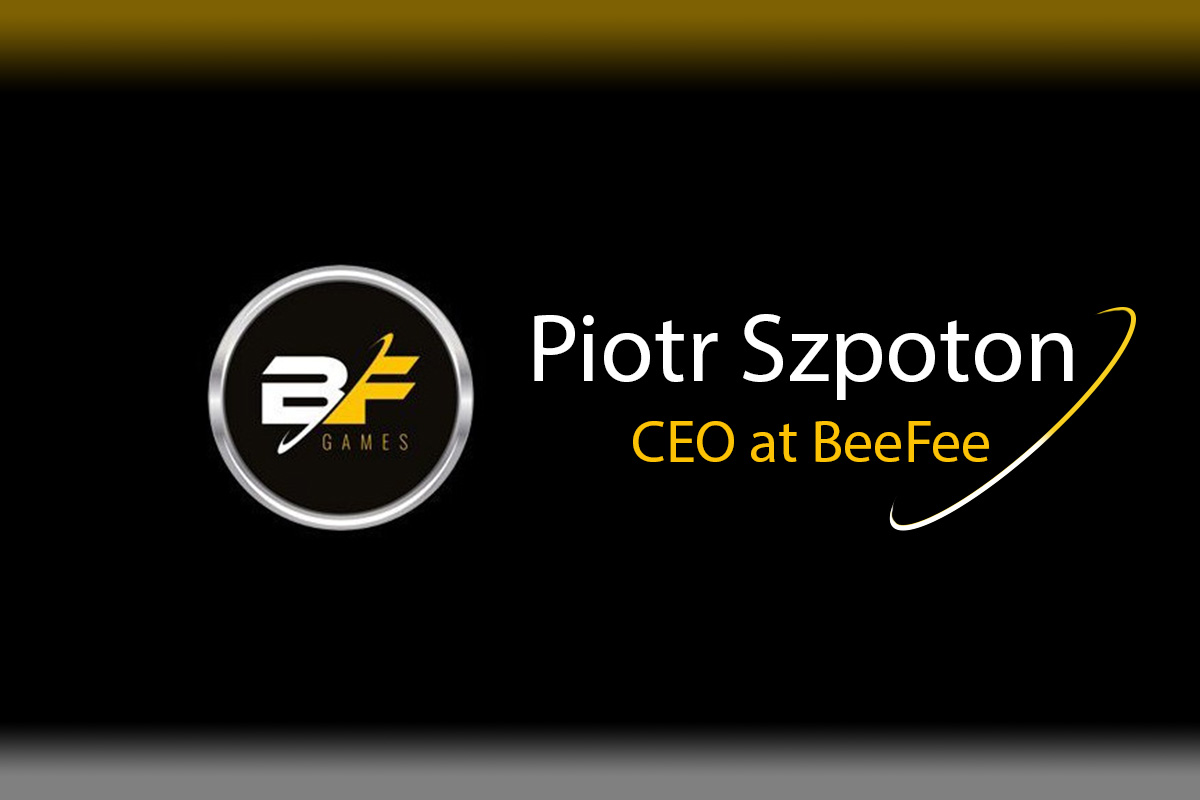 Reading Time:
2
minutes
You are a fairly new online games studio, but you have already built up an impressive portfolio of games, what makes you different from the other studios out there?
We focus on having a great variety of titles in terms of graphics, mathematics and themes. We have a good mixture of more traditional casino games such as Hot Classic and Lucky Tropics which are modern takes on the fruit machine, as well as our more advanced new titles Bonnie & Clyde, Aztec Adventure 3D and Magic Hunter that have proven to become very popular. Bonnie & Clyde became our second top performing games just one month after it launched in April which is a major achievement for our development team. This new line of games portfolio will continue to grow, and we will launch some exciting new games in the near future.
As well as developing online slots you have experience from retail gaming in several countries, how do you use that experience to better your offering online?
The main benefit of operating across different verticals and in different jurisdictions is that we have learnt a lot of what players want. Knowing your players is crucial in this industry. We believe in creating high-quality games that are localised to specific markets. In some markets, players prefer simple graphic and high volatility over more complex mathematics, and graphics and in other markets, it's the other way around. Being able to analyse this behaviour across verticals is hugely beneficial for us.
Do you think the online slot market is becoming too crowded with new studios continuing to crop up?
There is currently a huge number of suppliers and a plethora of games are released on a monthly basis, making the lifetime of a single game very short. There are only a couple of titles we could name that perform well for longer periods. What is important is to remember that quality should be prioritised over quantity despite the volume of games being pushed out.
What is BeeFee doing to ensure player engagement and loyalty in this highly competitive sector?
Most suppliers are now introducing tools to encourage player engagement and gamification has been the buzzword of the industry recently. As mentioned, we try to ensure our games appeal to players in the markets that we target. We also invest in research to ensure the experience for the player gets more entertaining and then implement features we think will be appreciated into our new games.
What is your plan for 2019/what can we expect for 2019?
As mentioned, we will continue to create exciting and innovative titles that we are certain will be a hit with players and operators alike. We will also announce some exciting deals with aggregators and other partners which will ensure our content is available for an even wider audience in more jurisdictions. One of our main ongoing strategies is to bring new quality into existing legacy gaming markets. And we look forward to doing for the remainder of 2019.
Exclusive interview with Vladimir Malakchi: Evoplay kicks-off in Ireland!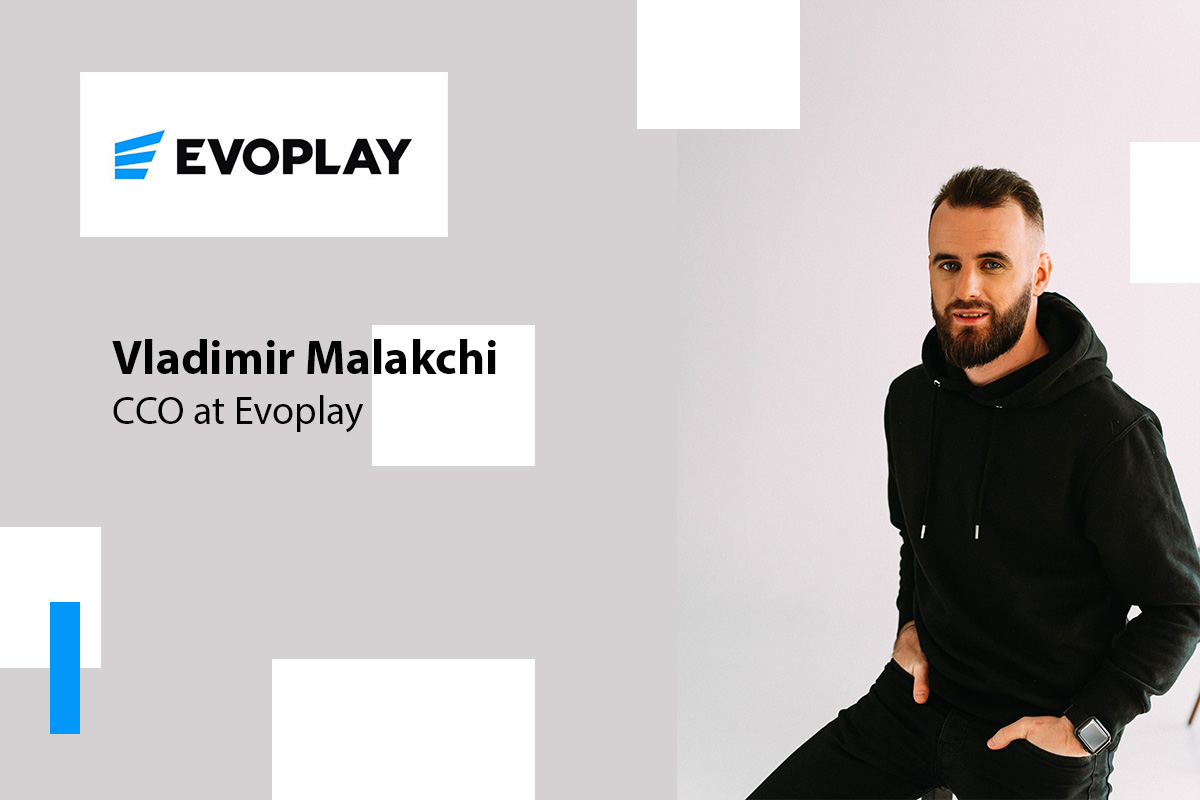 Reading Time:
3
minutes
Capping off an outstanding year for Evoplay with multiple industry awards and deals with major providers, including Relax Gaming, Bragg Gaming Group and Fortuna, we sat down with Evoplay's CCO, Vladimir Malakchi to talk through his plans for their Irish debut.
The burgeoning Irish market is one of the fastest-growing markets in the iGaming landscape, but what promise does it hold for Evoplay?
I would say that the Irish market's steady expansion stems from a crucial factor – a strong demand for iGaming. The latest research illustrates that Irish gamblers constitute one of the largest iGaming audiences across Europe. To be specific, around ​​59% of Ireland's population regularly gambles online, rendering it a particularly attractive jurisdiction for providers that are looking to expand into up-and-coming markets.
Our recently established partnership with Novibet has allowed us to unlock the Irish market and reach iGaming enthusiasts across the country with our highly sought-after titles, including 52 gamification-packed video slots and 10 instant games, featuring bestsellers such as our World Cup-inspired Penalty Shoot-out.
How are you looking to cater to Irish players' preferences, and how does that impact your game development strategy? 
Online casino is in good company amongst some of the most popular types of entertainment in Ireland, and our rich portfolio is more than suitable to provide its players with the experiences they desire. The people in Ireland are sociable, outgoing, entertaining, and enjoy participating in healthy competition thanks to the nation's rich heritage in sports.
Evoplay's games are well-known for their innovative and gamified elements, which are core tenets of the development process surrounding each product. For this reason, we can rest assured that the variety of content we provide caters to all demographics of Irish players, with titles stacked full of social features such as leaderboards, live chats, progress systems, and tournaments.
The inclusion of these features ensures maximum excitement for players, thanks to their support of social interaction and healthy competition between players, with the experiences further enhanced by strong betting features, customisation, and well-designed peripherals.
Is there a particular demographic of Irish player that your products have seen success with?
As our development strategy is to create products that capture the imaginations of a broad audience, our games are popular with a real variety of demographics, from conservative players all the way to the next generation. Those coming from a background of traditional casino games will find a lot of joy in our impressive selection of our retro slots, such as the Fruit Super Nova series, while next-gen players seeking something fresh and unique can dive into our collection of modern experiences, featuring innovative yet easy-to-understand titles stacked full of social elements.
With almost half of the Irish population being interested in football, supporting football clubs and consuming a spread of sports content, our renowned football-themed instant game – Penalty Shoot-out – has every chance to become the next big hit in the market during the World Cup and beyond.
How have your Irish-themed slots been received by players in the region?
We already have Irish-themed titles in our portfolio, and that's not only in regard to slots but instant games too, which have become the perfect accompaniment to Saint Patrick's Day and a portion of our more traditional content.
Ireland as a country has a very rich culture and supplies us with so many exciting opportunities to develop themes and plots to create leading experiences. I am sure that the distinctive charm and the local peculiarities of Irish culture will inspire us to develop more titles that feature elements of Irish heritage in the months ahead.
Having recently taken your sought-after games portfolio live with Novibet, do you have any other operator deals on the horizon?
Ireland is a high-potential market with an online casino vertical generating more than €200 million year on year. Establishing an agreement with an operator as respected as Novibet is the first step in reaching Irish customers and making a statement about what we do at Evoplay. We definitely see more partnerships within the jurisdiction on the horizon and welcome opportunities to further establish a solid footing in the region.
Maximising casino cross-sell during the World Cup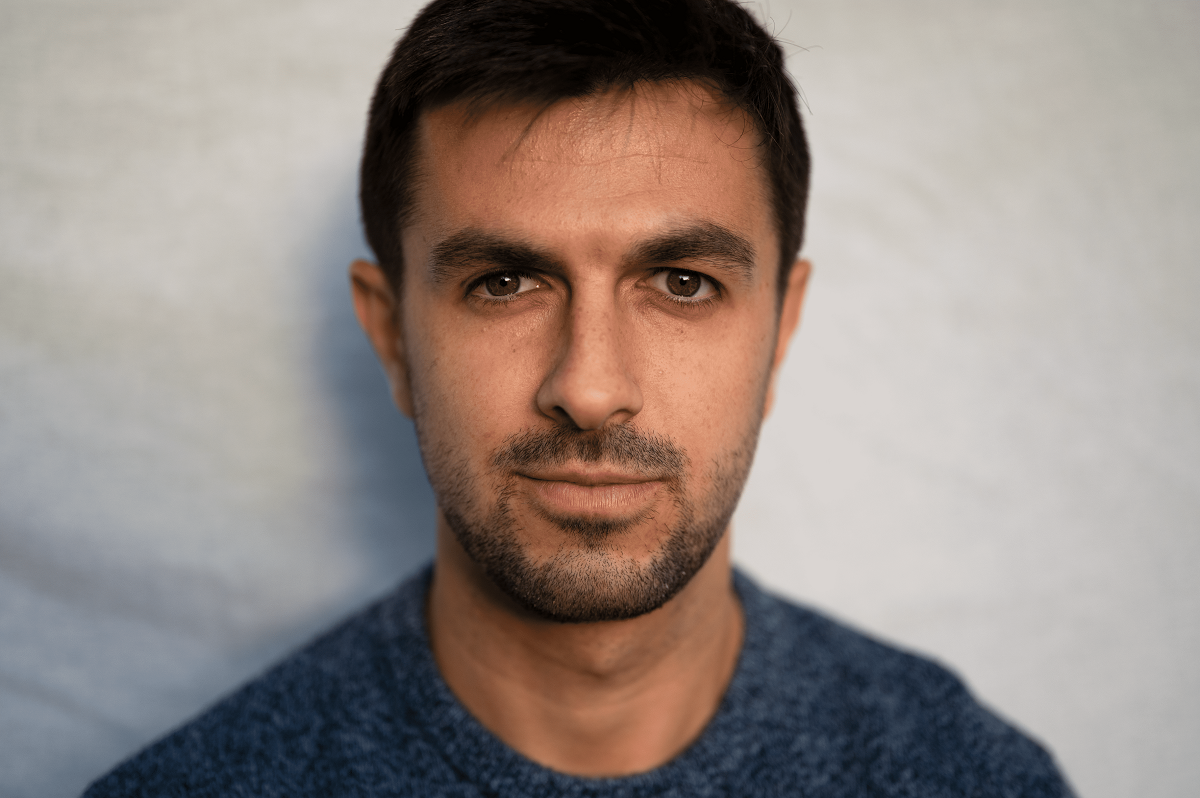 Reading Time:
3
minutes
The excitement created by the World Cup is such that it doesn't just mean huge potential gains for sportsbooks – there is also massive casino cross-sell opportunities to be had.
European Gaming spoke to Alex Bolton, Casino Manager at Mobinc, about the initiatives the company is taking to maximise this potential as the tournament gets into full swing.
How big an opportunity is increased sportsbook traffic to operators when it comes to their casino sites?
Sportsbook is just one of the pillars accredited to the success of casinos and there's plenty more to offer players. That said, the demographic it captures is far more distinct compared to those seen in more traditional gambling models, because in most cases the customer's enjoyment of watching live sporting events often precedes their interest in betting.
As a result, the opportunity to acquire this particular type of customer is not one that casinos should overlook. A winter World Cup represents a great opportunity for all operators who should expect a rise in engagement with the number of sports fans eager to get involved. The festive season always sees a jump in casino activity, so the synergy we can expect from a corresponding World Cup is incredibly promising. Those who are well prepared can also maximise their revenue by supplying entertainment during the event's downtime and off-peak matches.
How do they attract sportsbook customers to play casino games if they have not done before?
There are several methods for casinos to cross-sell traditional slots to customers that have been acquired by their sportsbook. One of the more popular methods is to run slot-focused promotions on the sportsbook, which gives players the chance to win rewards that are themed around live dealer titles or slots. The key is to showcase the value and experience of these products without customers having to risk their own money.
Moreover, you can cherry-pick a range of particular products to cross-sell to sports bettors, this can certainly enhance their user experience, whilst increasing the overall retention rates. By picking the correct products operators can deliver the optimum betting experience that sports-bettors seek, allowing them to dip in and out while also enjoying the matches.
What sort of promotions have you got planned and how will players and providers benefit?
We have several promotions lined up which will be running over the course of the World Cup and we cannot wait to unveil them to our customers, including free spins, deposit bonuses and vouchers redeemable for World Cup matches. The event is guaranteed to be a spectacle and with it occurring once every four years we hope our themed initiatives will be enjoyed by players.
Additionally, with some targeted cross-selling we expect our partner providers will also enjoy a piece of the action in what's guaranteed to be a very busy time for the industry. With the World Cup just around the corner, we're eager to get started.
Are there regional variations at work here and how do you tailor your offering to specific markets or in countries with teams participating in the World Cup?
We're delighted to see Canada and Japan qualify for the World Cup; two of the biggest markets we operate in. What makes this more exciting is the fact that this will be Canada's first-ever appearance in the iconic tournament, allowing us to tap into a brand-new demographic.
Through strategic positioning, we're aiming to significantly enhance the experience for our Canadian customers as they follow their nation during its exciting World Cup debut. Meanwhile, with Japan being a more experienced participant, their involvement captures a recurring demographic of football fans and we're primed to take advantage of this.
How can casinos convert newly arrived customers on a longer-term basis?
In an extremely competitive environment, to secure long-term conversion operators must provide the best casino experience possible. The quality and quantity of websites facilitating gambling in the current market are incredible, and when the bar is this high there is simply no room for complacency.
The market is also in a constant cycle of change with regulatory and market developments happening all the time. With this in mind, it's vital for operators to be on the front foot so that they can ensure they're catering to these changes, whilst simultaneously delivering an exceptional customer experience.
During massive events such as the World Cup, when community spirit is high, word of mouth can do wonders to get new players on board. Ensuring these converted customers stick around as the event comes to an end is the next challenge for operators, but a fluid gaming experience is essential, as are the RNG and live dealer content that complement the sports betting experience.
Q&A w/ Timothy Hill, Senior Project Manager at Betsson Group, on how an operator prepares for the World Cup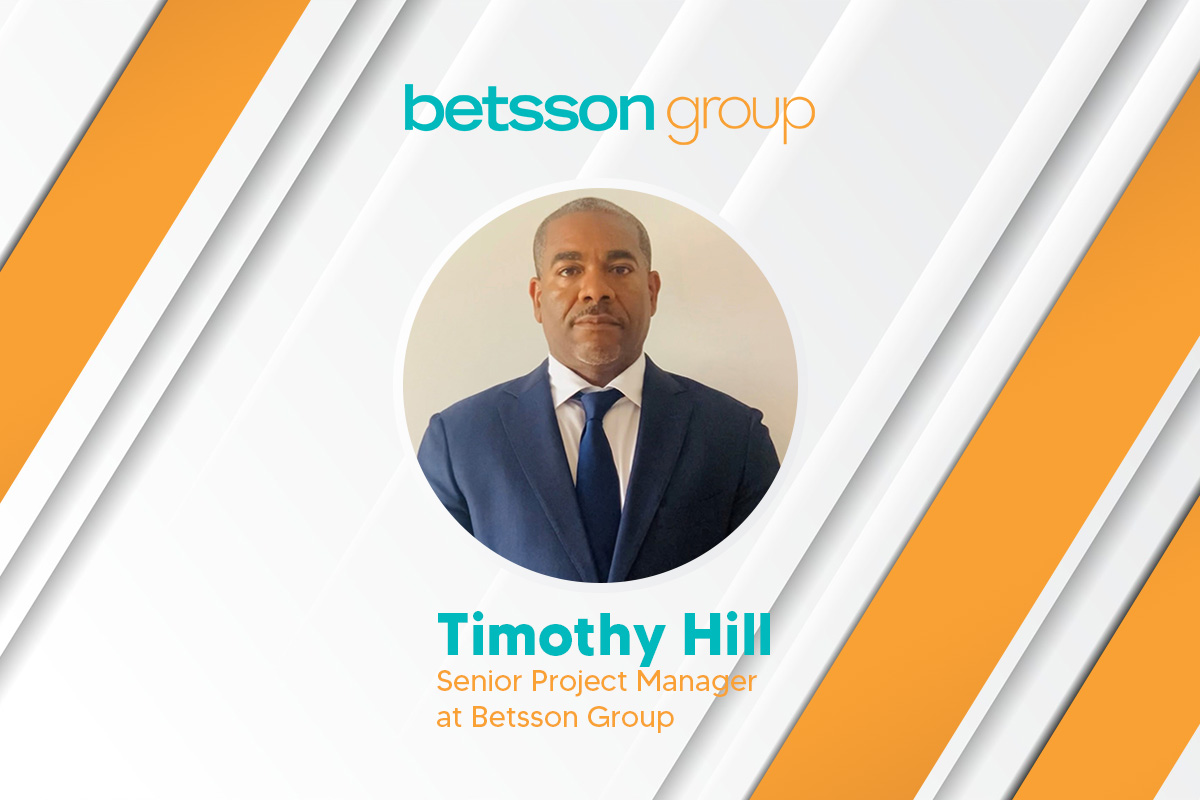 Reading Time:
5
minutes
How does a tier-one operator such as Betsson prepare for a big betting event such as the World Cup? 
The World Cup is a huge event for football and also for Betsson. A major sporting (and betting) event such as this touches nearly every department within the company from analytics to IT via marketing, facilities and commercial. Each of these departments must be in sync and we go to great lengths to constantly align so that we are fully prepared for when the first game kicks off. From infrastructure to promotions, everything has to have been tested so that we can be confident that our platform and systems can handle the significant increase in new players and bet volumes that we expect during such tournaments.
To make sure this is the case, we have been preparing since the start of the year. We have teams allocated specifically to this tournament's activity and they have been laser-focused on making sure that we are ready for the biggest betting event of the year. Of course, we have to be ready for this major event, while also delivering the same superior player experience across all our brands and verticals in the build-up to the tournament and throughout. It's a massive undertaking that requires strong internal communication and the ability to track teams and activities at all times.
What are the biggest challenges you face? How are these challenges overcome? 
The incredibly high level of competition in each of our markets is probably the biggest challenge we face. Betsson is not the only operator looking to take advantage of the huge potential this tournament has to offer, so we have to ensure that we are the best across all areas from sportsbook promotions to payments. It's all well and good being able to attract new players, but once they are active with our brands, we have to make sure they receive the best possible experience; doing this in multiple global markets is a significant challenge, to say the least. The surge in active players and bet volumes is another challenge, and operators must stress-test their platforms and systems to ensure they can handle the huge increase in activity. Finally, for tier-one operators such as Betsson, it's important to make sure this tournament does not distract from our regular business. This requires a lot of multi-tasking within teams.
What has been the biggest lesson learned from previous tournaments?
Start preparing early and keep the momentum going. We've actually had more time to prepare this year since it is taking place in the autumn/winter, and this has really helped make sure that we're 100% ready and firing on all cylinders. Any major sport tournament is such a big branding and acquisition opportunity that operators should give it the time and resources it needs and that's why we've been working on our proposition for nearly a year now.
Does your approach to the World Cup change for each brand? How does it change from market to market? 
In terms of the sports promotions we are running, we have a big global offer available in all markets and then local offers specific to each jurisdiction. We give our local teams the freedom and flexibility to tailor their marketing plans and campaigns as they know their audiences better than anyone else.  In corporate, we see it as our responsibility to give them the resources, tools and support they need to do this.
Player acquisition is a key focus for many operators. What approach are you taking? 
Bonuses and promotions are very important for player acquisition during sporting tournaments. Our flagship, The Betsson Million, is available in most of Betsson Groups core markets. Each player is credited with €1 Million in cash and can use the money to predict the outcome of 20 football match questions. An example of such question may be "Will there be more than 2.5 goals in the Qatar vs Ecuador match". The player can invest the full million in 'Yes' or 'No' or split the money 70/30 or 50/50 or however they chose. Whatever money remains after the match has been played is taken to the second question. The cash the player has left after 20 questions is theirs to keep without any wagering restrictions or requirements. All players get unlimited chances to win €1M, and the game is available 365 days per year.  But this is just one aspect of player acquisition and to successfully onboard new players at scale, operators must provide a seamless user experience from the moment they arrive at the brand. This includes sign-up, KYC, payments, markets and odds, customer support and more.
It's not just about acquiring players, either. Retention is hugely important, especially considering the bonuses some rival brands are offering to tempt players to their books. At Betsson, we're looking to super-charge retention with a range of initiatives including football-themed slot games, incentives for trying casino and live gaming and in some market, we are also even offering a Football True or False online contest where players try to answer their way to a share of €1,500. In short, we want to welcome new players looking to bet on the upcoming exciting matches and then show them the incredible entertainment and betting experience they can enjoy across our brands.
Are big bonuses the only way to stand out from rival brands? If not, how else do you look to differentiate and drive player sign-ups? 
Bonuses are a huge part of how brands look to differentiate in markets where they are allowed, but they are not the only way. At Betsson, we want players to know that we offer a huge range of betting experiences and options and cross-selling sports bettors to casino and live casino tables is a big focus of ours. To do this, we are running the football theme across our sportsbooks and casinos and have lots of special promotions, themed slots and dedicated live casino environments to help achieve this.
Just how important is retention during big betting events like the World Cup? Is it more challenging with so many bonuses flying around? How do you ensure players remain loyal? 
As touched on already, retention is mission-critical for Betsson during sporting events and beyond. Due to the high costs of acquisition, it's important for operators to retain players and mitigate churn as much as possible for as long as possible. That's why the quality of the player experience offered once they have signed up is vital. When it comes to ensuring that players remain loyal, we do this via on-going promotions, the availability of markets and value of odds, a lobby stocked with a wide range of slots, casino and live dealer content, localised payment options and the best customer support in the business. The full package, if you like.
What does a successful World Cup look like for Betsson? 
We want to see an influx of new players sign up to our brands, and for this to be a driver of higher bet volumes and turnover. Of course, it's important to retain these players and we hope to see a positive response to our promotions and campaigns. The fourth quarter is often a strong one for gambling companies, and this huge event has a good chances of becoming the biggest sports event ever for Betsson!
How do you ensure that players acquired during the tournament continue to wager with your brands after the final whistle is blown? 
It comes down to the retention tactics mentioned earlier. That this tournament is also taking place in the middle of regular football and sports seasons across the globe will also help with retention. In the UK, for example, Boxing Day is just a couple of weeks after the World Cup climax and is one of the biggest betting days in the English Premier League. So long as we can keep players engaged during the Christmas period, I think we will be able to drive loyalty for a long time to come.