Betting firms have responsibility to tackle esports corruption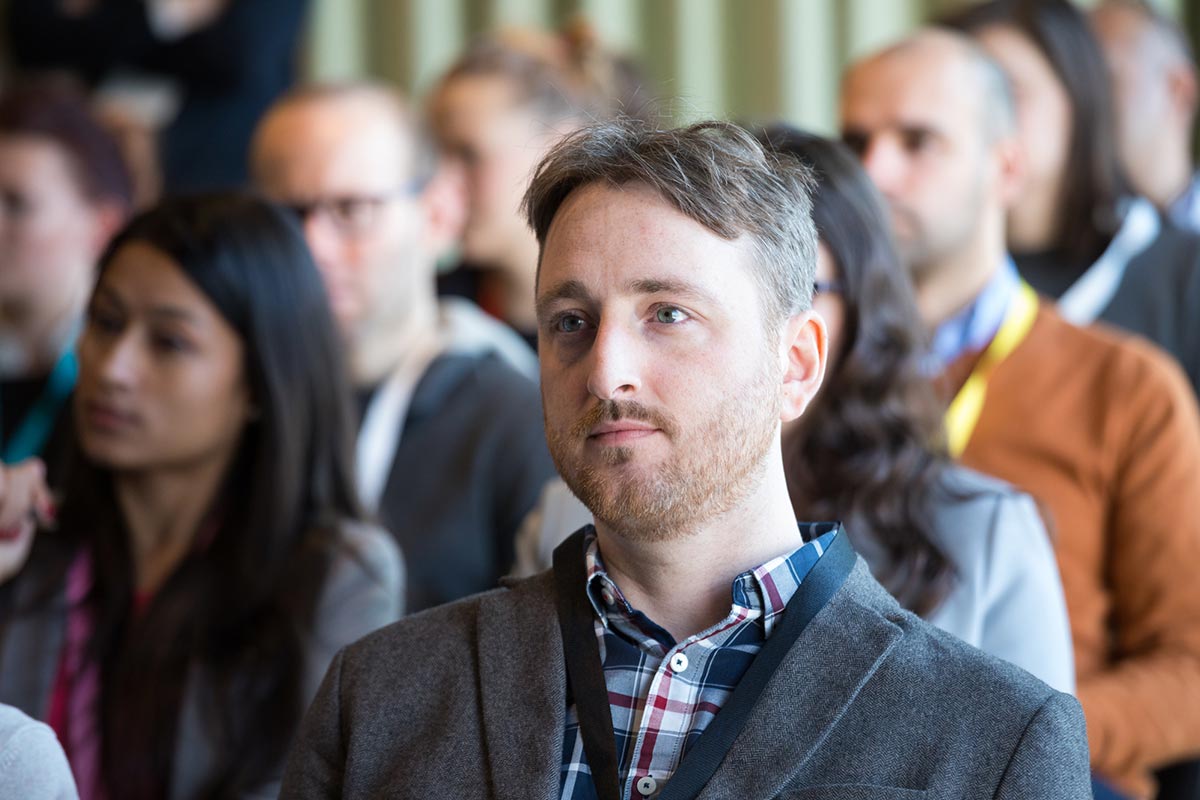 Reading Time:
3
minutes
Gambling companies have a responsibility to stamp out corruption in esports, according to one betting industry official.
The reputation of esports has been harmed by scandals including match-fixing, cheating and underage gambling.
Recent examples include CSGO player forsaken being banned after using a hack in an ESL Premiership event and Clash Royale payer Jimit Bhatt being suspended for 12 months for cheating.
Lars Lien, founder and CEO of esports betting operator Luckbox.com, says the legitimate operators in the gambling industry have a duty to help clean up the reputation of esports.
Luckbox is a member of the Esports Integrity Coalition, which works to maintain standards in esports.
Lien said: "Gambling will happen and it's a matter of making sure that responsible operators work together to stamp out match-fixing and to help prevent it. We have an integral role in eliminating that from our world.
"This is why we're part of ESIC, where we and other responsible operators share suspicious alerts. So if we see betting patterns that are not consistent with a normal match, we report to ESIC and they will investigate the event in question. They work with tournament organisers, teams, they educate players, they work to stamp it out."
Players need to understand the risks
Luckbox holds an Isle Of Man gambling licence, which offers esports fans the highest levels of security and protection to bet on Dota 2, CSGO and League Of Legends.
Lien said it was also important for esports fans to be aware of the risks when choosing where to bet.
He said: "Recently, there's a Reddit post that a gaming company stole $500 from them. There might be legitimate reasons for seizing the funds of a customer, because match-fixing is a problem in every sport, including esports.
"That gambling company might have very good reasons for seizing funds but the difference is if that company had a good licence, the customer would be able to go to the Gaming Commission, file a formal complaint and the Gaming Commission would help the customer get the money back if that seizure was unwarranted. There's legal recourse.
"Operators in jurisdictions such as Curacao, Cyprus, many others. There's no recourse. I could borrow a Curacao licence if I wanted to.
"Esports has seen the skin-betting scandals where operators have let 12-year-olds play using their parents' credit cards. Children don't have the same understanding of gambling risks. Even with adults, you will have problematic behaviour.
"Betting should enhance your experience, it should not be the experience. If someone loses their house, that's a bad thing, of course.
"This is also part of the distinction between the good guys and the bad guys. We have deposit limits, we have responsible gaming limits, we will make sure our players are over 18 and we will be looking for problematic behaviour, so we can help people not spend more on gambling than they can afford."
Learning from the best
Lien said he was motivated to obtain the Isle of Man licence after working at PokerStars, which is also based on the island. In 2011, the US government banned online poker and PokerStars was able to return funds to players while rival Full Tilt collapsed.
Lien said: "You can either be one of the good guys, that has a proper licence, where all of the player funds are segregated from the funds of the company.
"We have what's called a 'client account', which is similar to what a lawyer would have to keep the funds of their clients, that's completely legally and physically separated from the funds of the business.
"I worked for PokerStars and the Department of Justice, in the US, decided they wanted to shut down the poker scene. They filed complaints against PokerStars and one of the competitors, Full Tilt. What happened?
"PokerStars, because they had taken licensing seriously from day one – they actively and intentionally got the strictest gambling licence in the world (the Isle of Man) – and as a consequence of that they were forced into having good corporate governance, good structures, good compliance. They were forced into doing things right and Full Tilt did not.
"So when the Department of Justice pulled the rug from under the industry, FullTilt collapsed. Customers couldn't get their money, everything was black, no one understood how they would get their money back. They didn't have the money, PokerStars did and paid everyone back in a matter of weeks."
 Make sure to view the video where, Lars Lien, CEO of Luckbox, discusses the role of betting in the esports industry, and how proper regulation can solve the issues that it raises.
About Luckbox
Luckbox was founded by former PokerStars colleagues Lars Lien and Mike Stevens. Luckbox was built by a team combining vast experience in the igaming industry and a passion for esports to offer players unique and highly social platform for CSGO gambling, Dota 2 and League of Legends betting. Real Time Games Holding Limited – the company behind the Luckbox brand – holds a full licence under the Online Gambling Regulation Act (OGRA), issued by the Gaming Supervision Commission. Luckbox is a proud member of ESIC and is committed to supporting responsible gambling.
Esports Become Official High School Sport in Utah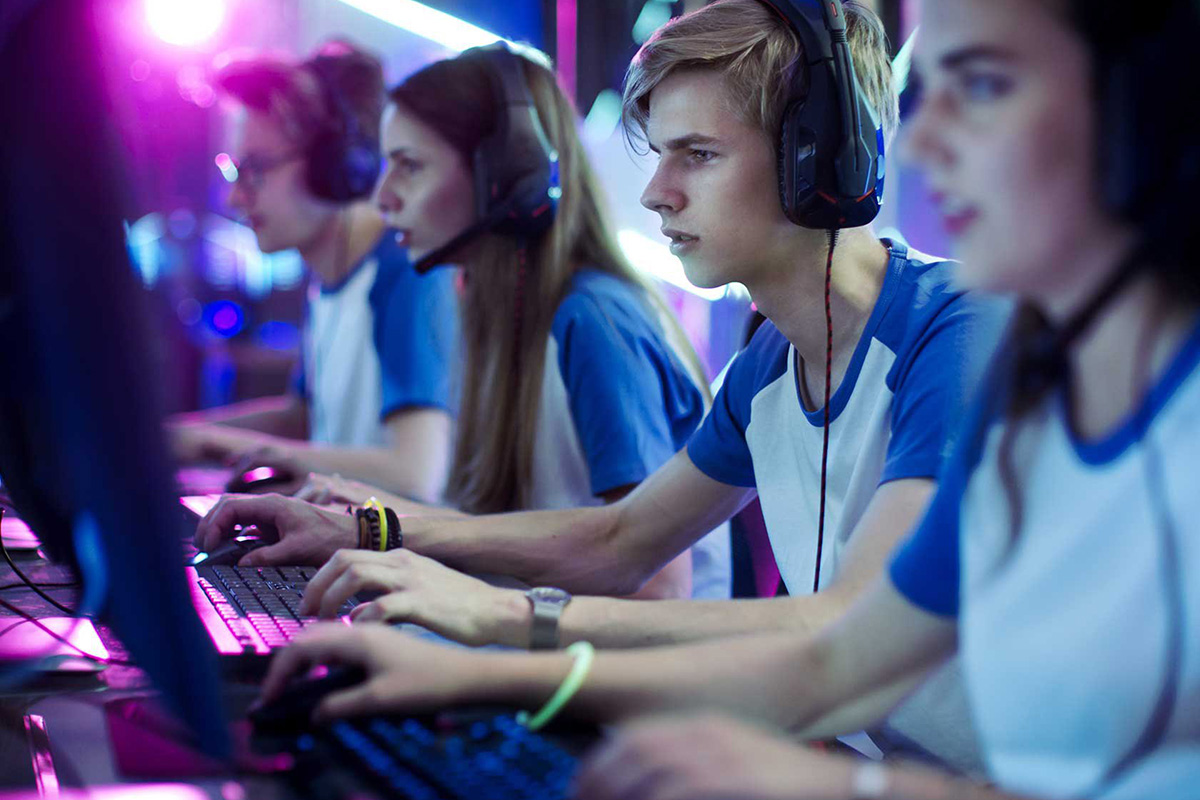 Reading Time:
< 1
minute
Video gaming has become an official high school sport in Utah.
"What we are doing here today in Utah is going to become a national model and show every other state how to do it," Bob Sorenson of iTEAM USA, one of the groups behind the initiative, said.
State Sen. Daniel Thatcher helped organise the effort, spearheaded by iTEAM USA and PlayVS, to give students a chance at what is quickly becoming a cutting edge sport.
"It will open up more opportunities for our students. What I want the kids to know is there is a career in this," Joel Marquez, a computer science education specialist with the Utah Department of Education, said.
"Students are the winners. Esports is the gate to I.T. [information technology] and C.S. [computer science]. It gives students a connection and a different view of tech," Sorenson said.
Organisers believe it will help prepare students to join the workforce in many ways.
"There is a stigma with gamers. An anti-social stigma. I've seen 250 students come together of all different genres and become friends and have fun doing this. That created a place of belonging for them," Marquez said.
EPICENTER Major 2019 became the Best sports event of the year by bema! awards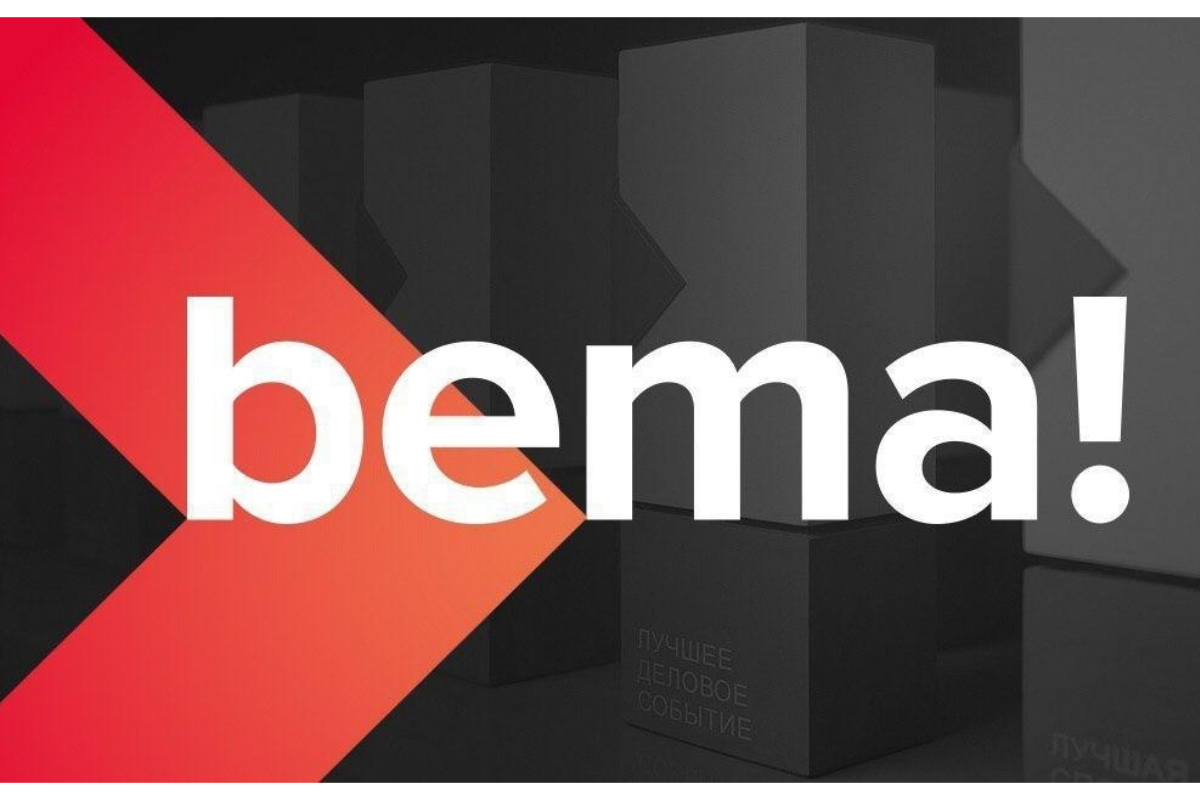 Reading Time:
< 1
minute
EPICENTER Major 2019 series became the winner of Best Experience Marketing Awards 2020, the professional award in marketing and integrated communications for events. The organizer, Epic Esports Events (a member of ESforce Holding), took the first places in both nominations "Best sports event" and "Best hybrid event" (an event where offline is combined with digital). The tournament also won silver in the nomination "Best video game industry event".
Evgeny Kalganov, Event Director, Epic Esports Events:
"It is great to see our efforts approved by the leading experts of Russia. EPICENTER Major 2019 exceeded even our expectations! Huge thanks to our team for their hard work and immense dedication. It is a challenge to beat the bar you set yourself, but we will achieve even greater results with the next events of the EPICENTER series."
The expert jury of bema! award has evaluated 420 projects in three macro-categories: B2B, B2C, and B2I. 150 best projects have advanced to the finals after collecting the maximum amount of points in their respective categories. Ultimately, the expert jury has chosen the three best projects in every nomination.
The full list of award winners is available on the bema! official website.
Epic Esports Events specializes in hosting international competitions and is the organizer of the EPICENTER tournament series in Dota 2 and CS:GO in Moscow and Saint Petersburg throughout 2016-2019. The award-winning EPICENTER series gathers tens of millions of viewers all over the globe, its quality appraised by prestigious awards such as EUBEA, Eventex, MarSpo, BISPO, and Sport Leaders Awards.
WePlay! Mad Moon Schedule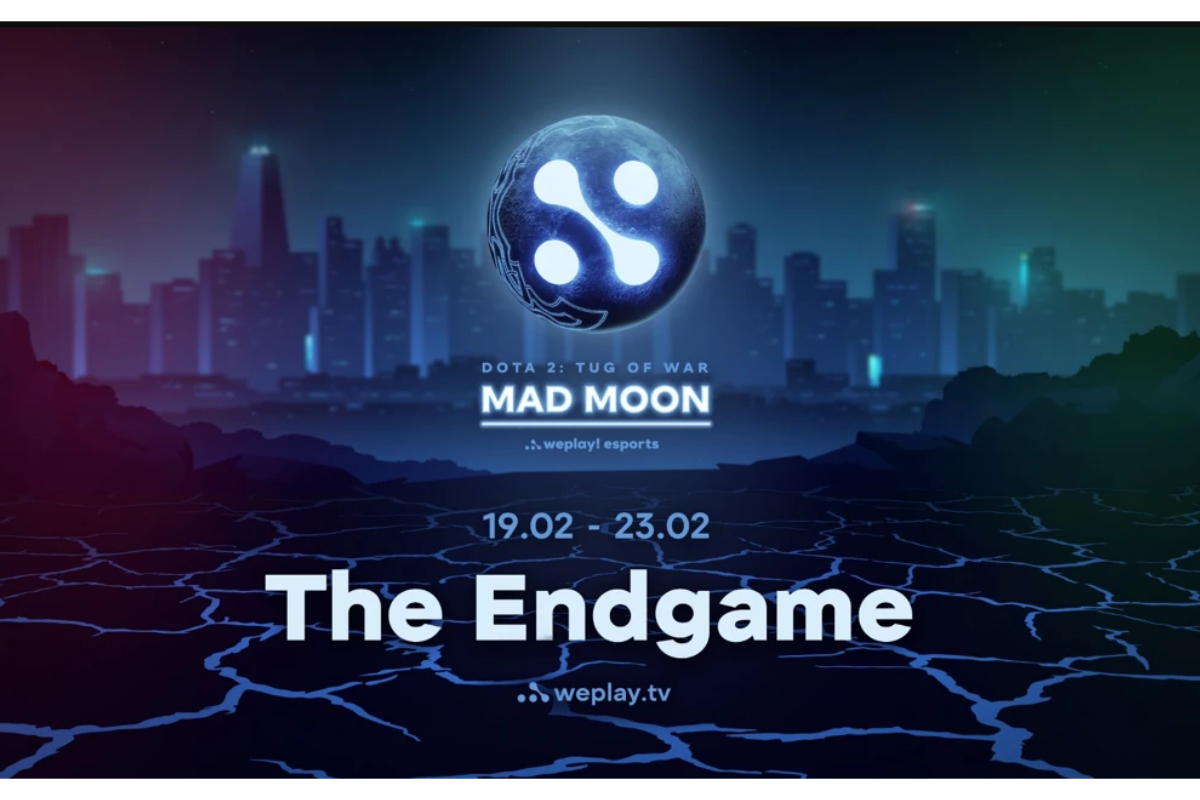 Reading Time:
< 1
minute
The official schedule of WePlay! Dota 2 Tug of War: Mad Moon.
WePlay! Dota 2 Tug of War: Mad Moon with a prize pool of $300,000 will take place on February 19 – 23, 2020.

We are excited to announce the official schedule of WePlay! Mad Moon (in CET).

Wednesday (19 February)
12:00 — Pre-show

13:00 — Initial Matches (Bo3)
– Team Secret vs. B8
– Gambit Esports vs. Infamous Gaming
– Virtus.pro vs. Aggressive Mode
– Ninjas in Pyjamas vs. Team Nigma
16:00 Winner's Match for (Group A) / Elimination Match (Group B) (Bo3)

19:00 Winner's Match for (Group B) / Elimination Match (Group A) (Bo3)
Thursday (20 February)
12:00 — Pre-show

13:00 — Group A Decider (Bo1)

14:30 — Group B Decider (Bo1)

16:00 — Upper-Bracket Round 1 (Group A 2nd vs. Group B 3rd) (Bo3)

19:00 — Upper-Bracket Round 2 (previous match winner vs. Group B 1st) (Bo3)
Friday (21 February)
12:00 — Pre-show

13:00 — Upper-Bracket Round 1 (Group A 3rd vs. Group B 2nd) (Bo3)

16:00 — Lower-Bracket Round 1 (#1) (Bo3)

19:00 — Upper-Bracket Round 2 (#2) (Bo3)
Saturday (22 February)
12:00 — Pre-show

13:00 — Lower-Bracket Round 1 (#2) (Bo3)

16:00 — Lower-Bracket Round 2 (Bo3)

19:00 — Upper-Bracket Finals (Bo3)
Sunday (23 February)
13:00 — Pre Show

14:00 — Lower-Bracket Finals (Bo3)

18:00 — Grand-Finals (Bo5)

22:00 — Closing Ceremony
On February 20 – 23, the teams will fight in front of a live audience at concert hall VDNG (9th pavilion). Tickets are available for free on the tournament page.
#MadMoon, #WePlayDota2
Source: WePlay! Esports Press Office