Betting firms have responsibility to tackle esports corruption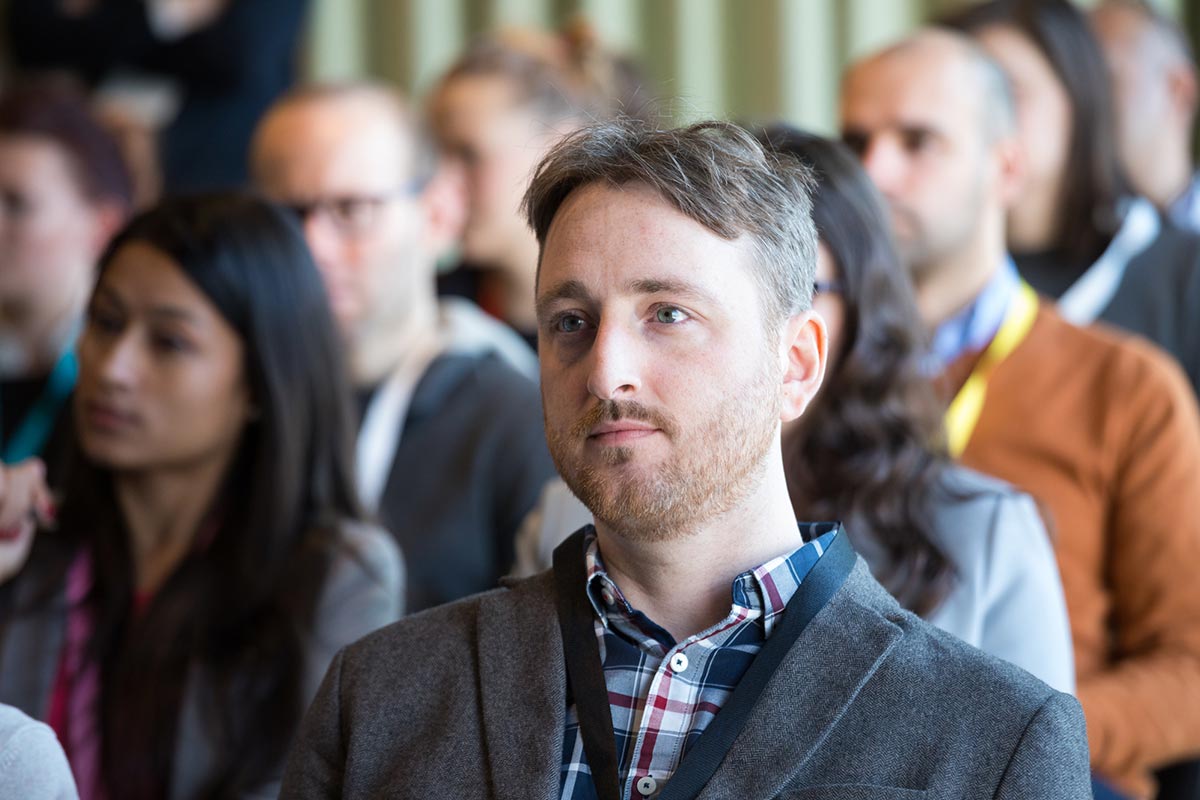 Reading Time:
3
minutes
Gambling companies have a responsibility to stamp out corruption in esports, according to one betting industry official.
The reputation of esports has been harmed by scandals including match-fixing, cheating and underage gambling.
Recent examples include CSGO player forsaken being banned after using a hack in an ESL Premiership event and Clash Royale payer Jimit Bhatt being suspended for 12 months for cheating.
Lars Lien, founder and CEO of esports betting operator Luckbox.com, says the legitimate operators in the gambling industry have a duty to help clean up the reputation of esports.
Luckbox is a member of the Esports Integrity Coalition, which works to maintain standards in esports.
Lien said: "Gambling will happen and it's a matter of making sure that responsible operators work together to stamp out match-fixing and to help prevent it. We have an integral role in eliminating that from our world.
"This is why we're part of ESIC, where we and other responsible operators share suspicious alerts. So if we see betting patterns that are not consistent with a normal match, we report to ESIC and they will investigate the event in question. They work with tournament organisers, teams, they educate players, they work to stamp it out."
Players need to understand the risks
Luckbox holds an Isle Of Man gambling licence, which offers esports fans the highest levels of security and protection to bet on Dota 2, CSGO and League Of Legends.
Lien said it was also important for esports fans to be aware of the risks when choosing where to bet.
He said: "Recently, there's a Reddit post that a gaming company stole $500 from them. There might be legitimate reasons for seizing the funds of a customer, because match-fixing is a problem in every sport, including esports.
"That gambling company might have very good reasons for seizing funds but the difference is if that company had a good licence, the customer would be able to go to the Gaming Commission, file a formal complaint and the Gaming Commission would help the customer get the money back if that seizure was unwarranted. There's legal recourse.
"Operators in jurisdictions such as Curacao, Cyprus, many others. There's no recourse. I could borrow a Curacao licence if I wanted to.
"Esports has seen the skin-betting scandals where operators have let 12-year-olds play using their parents' credit cards. Children don't have the same understanding of gambling risks. Even with adults, you will have problematic behaviour.
"Betting should enhance your experience, it should not be the experience. If someone loses their house, that's a bad thing, of course.
"This is also part of the distinction between the good guys and the bad guys. We have deposit limits, we have responsible gaming limits, we will make sure our players are over 18 and we will be looking for problematic behaviour, so we can help people not spend more on gambling than they can afford."
Learning from the best
Lien said he was motivated to obtain the Isle of Man licence after working at PokerStars, which is also based on the island. In 2011, the US government banned online poker and PokerStars was able to return funds to players while rival Full Tilt collapsed.
Lien said: "You can either be one of the good guys, that has a proper licence, where all of the player funds are segregated from the funds of the company.
"We have what's called a 'client account', which is similar to what a lawyer would have to keep the funds of their clients, that's completely legally and physically separated from the funds of the business.
"I worked for PokerStars and the Department of Justice, in the US, decided they wanted to shut down the poker scene. They filed complaints against PokerStars and one of the competitors, Full Tilt. What happened?
"PokerStars, because they had taken licensing seriously from day one – they actively and intentionally got the strictest gambling licence in the world (the Isle of Man) – and as a consequence of that they were forced into having good corporate governance, good structures, good compliance. They were forced into doing things right and Full Tilt did not.
"So when the Department of Justice pulled the rug from under the industry, FullTilt collapsed. Customers couldn't get their money, everything was black, no one understood how they would get their money back. They didn't have the money, PokerStars did and paid everyone back in a matter of weeks."
 Make sure to view the video where, Lars Lien, CEO of Luckbox, discusses the role of betting in the esports industry, and how proper regulation can solve the issues that it raises.
About Luckbox
Luckbox was founded by former PokerStars colleagues Lars Lien and Mike Stevens. Luckbox was built by a team combining vast experience in the igaming industry and a passion for esports to offer players unique and highly social platform for CSGO gambling, Dota 2 and League of Legends betting. Real Time Games Holding Limited – the company behind the Luckbox brand – holds a full licence under the Online Gambling Regulation Act (OGRA), issued by the Gaming Supervision Commission. Luckbox is a proud member of ESIC and is committed to supporting responsible gambling.
2K Announces Inaugural NBA 2K20 Global Championship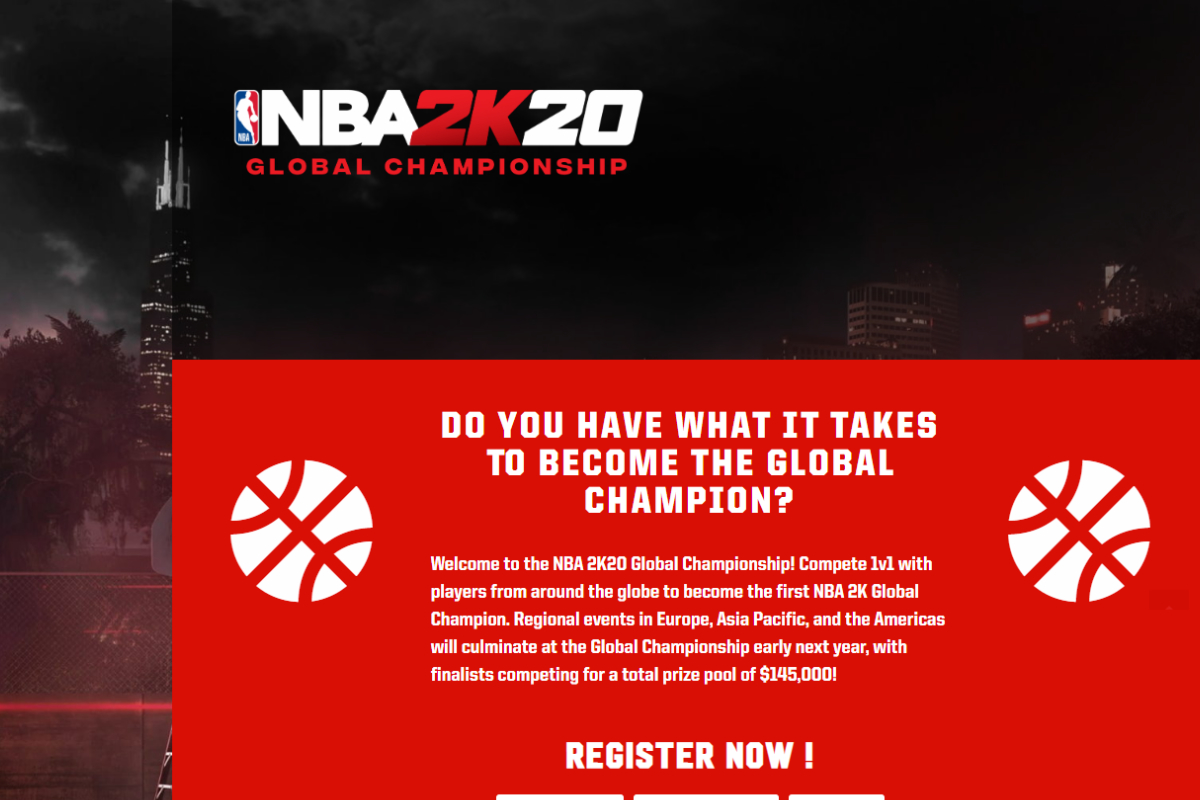 Reading Time:
2
minutes
More than $100,000 available in prizes for aspiring NBA 2K players worldwide
2K is excited to announce it is partnering with the National Basketball Association (NBA), National Basketball Players Association (NBPA), and ESL, the world's largest esports company, to create the NBA 2K20 Global Championship. Featuring more than $100,000 in prizes, the NBA 2K20 Global Championship is a new competitive tournament designed for aspiring NBA 2K20 players worldwide. The global tournament will feature head-to-head competition in a series of online and offline events that will take place from October 2019 to February 2020, culminating in a final event in the United States to crown the first-ever NBA 2K20 global champion. Registration is open at www.nba2kgc.com.
"We're excited to partner with the NBA, NBPA and ESL to create this first-of-its-kind tournament for NBA 2K," said Jason Argent, Senior Vice President of Basketball Operations at 2K. "For anyone who is interested to test how their skills match up on a global scale, we encourage you to register and see if you truly have what it takes to become the best head-to-head player in the world."
"The global scale of the tournament reflects the incredible growth of basketball around the world," said Matthew Holt, NBA Senior Vice President, Consumer Products & Gaming Partnerships. "The NBA 2K20 Global Championship offers a chance for anyone in the world to compete."
"We are thrilled to be working with these partners in creating this milestone event in gaming," said Josh Goodstadt, EVP of Licensing for the NBPI, the commercial arm of the NBPA. "Our players come from all over the world and this is a unique experience which will allow fans from every corner of the globe to engage and compete with them through NBA 2K."
From October to November 2019, aspiring NBA 2K20 players will compete in local online qualifiers in the Americas, Europe and Asia-Pacific regions that will lead to online playoffs, which will determine who advances to the regional finals. Regional finals will be held as live events at the ESL studios in Los Angeles, Paris and Sydney, where each winner will receive $15,000 and other prizes from the NBA and 2K.
The Global Finals will be held on February 22, 2020 at the ESL studio in Los Angeles, where eight finalists will compete to determine who will be crowned the first-ever global champion. The winner of the NBA 2K20 Global Championship will receive $100,000 in prizes.
For official rules, please visit www.nba2kgc.com.
Unikrn & Unicorns of Love Partner to Find the Next Big Pro Streamer or Pro Gamer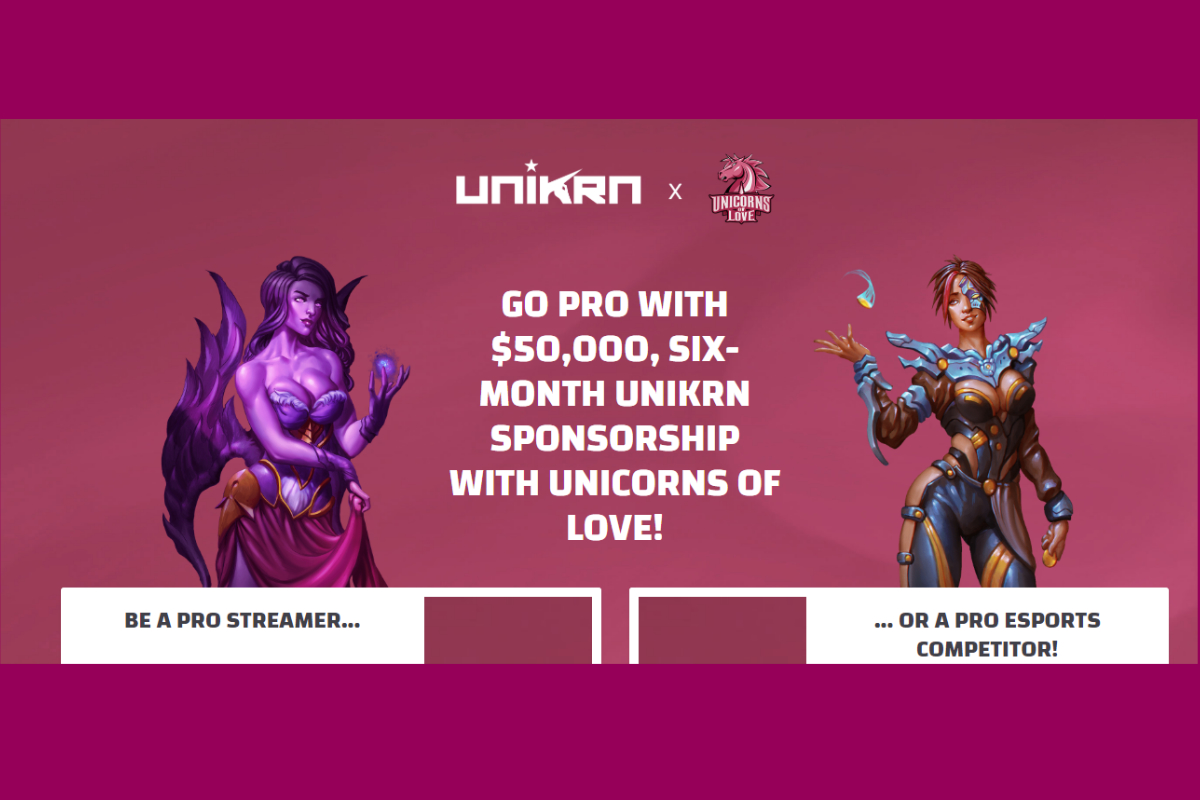 Reading Time:
1
minute
Unikrn, the world's longest-operating esports-first betting operator, and Unicorns of Love, one of gaming's most beloved fan-focused esports franchises, are offering a $50,000 streaming or esports contract for a new esports talent to join the Unicorns of Love banner.
Aspiring streamers who are over 18 years old can apply at Unikrn.com/best-job.
The applicants will have an opportunity to upload a short video as well as register their playing and streaming stats by using Unikrn UMode during the consideration period. Finalists will be announced after applications are considered.
The winner of this unprecedented sponsorship contest will begin streaming or competing full-time with support from Unikrn and Unicorns of Love in 2020.
SMP Group launches first of its kind esports division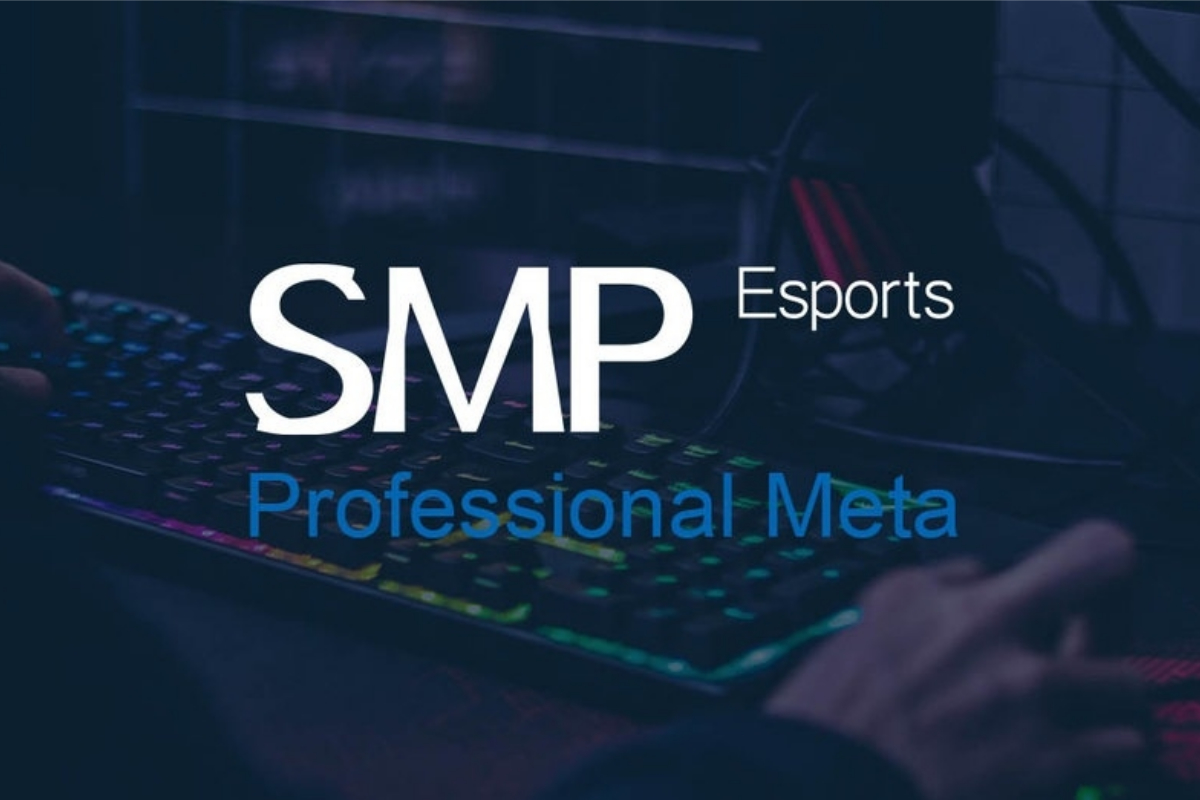 Reading Time:
2
minutes
SMP will offer guidance, support and bespoke solutions to the esports industry and businesses that operate in the fast-evolving sector
As one of the world leaders in the eGaming sector, the SMP Group has now entered the burgeoning esports space with the launch of a dedicated esports division.
Through its newly created division, SMP will be able to provide its products and services to organisations in the fast-evolving sector. Utilising its existing Group expertise in eGaming, wealth protection, escrow, and more, the Isle of Man based provider will also offer bespoke solutions and investment to the esports industry, particularly for players, owners, organisers, and start-ups.
As part of developing this new division, SMP has appointed Chris Kissack as an Esports Specialist. Chris comes from a marketing and technological background and has previously led a number of substantial developments in both new and existing markets, including working with start-ups.
Chris Kissack said: "I am very excited to be joining SMP and working within an industry that I am incredibly passionate about. I look forward to entering this space as part of the SMP Group and being able to draw upon its reputation in the eGaming sector to create a comprehensive proposition for the developing esports landscape.
Ted Pepper, Director at SMP Group, commented: "Esports is on the precipice of huge predicted growth and we believe now is the opportune time to enter this market. There is a huge opportunity to take our traditional services and decades of experience and apply them to this growing industry.
"We are delighted to have Chris on board, and his valuable insight will be a key component in this sector. Over the past ten years, SMP has built a reputation as being one of the world leaders in the eGaming arena and we look forward to joining the esports industry with the same level of quality and professionalism."
Jade Zorab, Head of Corporate Development at SMP, added: "As a Group, we are always striving to identify innovative opportunities and areas for business development, and esports certainly ticks those boxes.
We look forward to meeting other specialists and members of this dynamic and evolving industry and we welcome calls from those within the esports sector that would like to tap into our expertise and experience."
To find out more about SMP Esports, visit our dedicated esports site www.smpesports.gg to view further information on our different service offerings for players, org owners, tournament operators, and esports entrepreneurs.