YGAM student research welcomed by UK Gambling Commission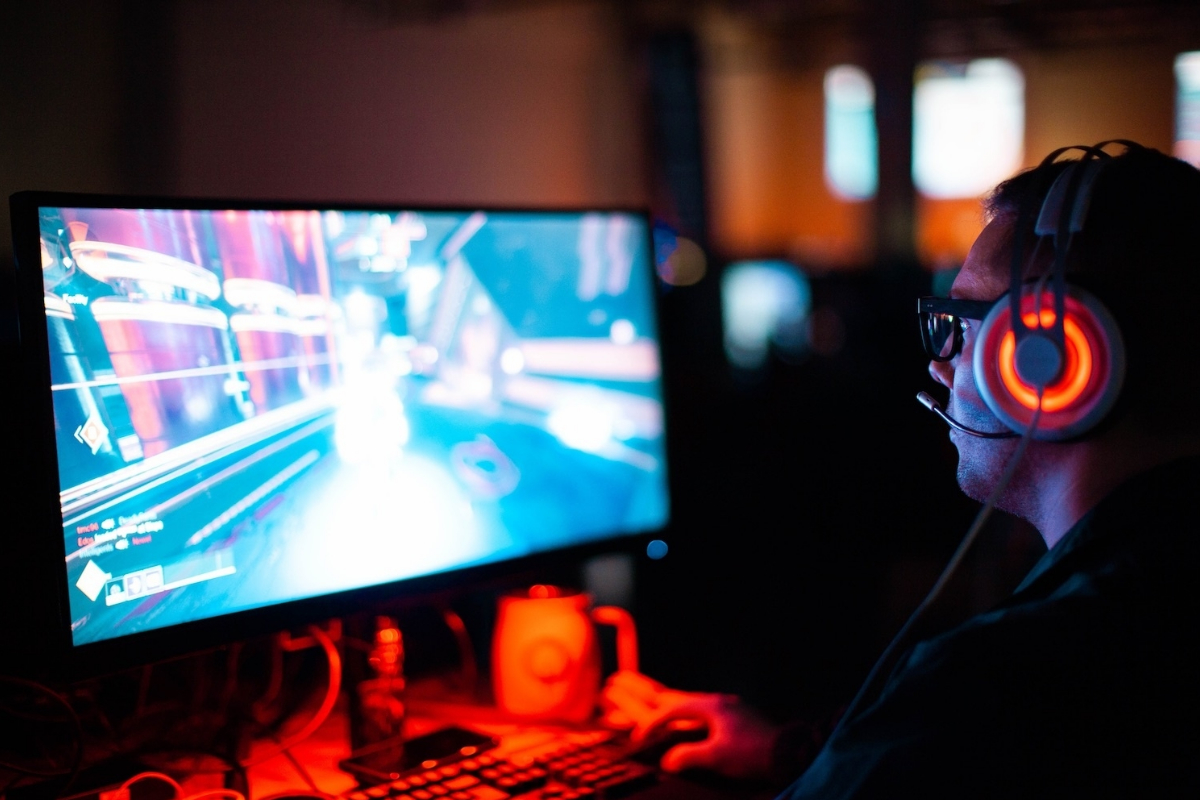 Reading Time:
3
minutes
The results of a survey published by the Young Gamers and Gamblers Education Trust (YGAM), highlighting how university students are using videos games and gambling as an attempt to relieve financial and academic pressures, has been praised by the Gambling Commission for providing 'further information, detail and understanding.'
Helen Rhodes, Programme Director at the Gambling Commission welcomed the research which was published this week, stating: "There are a variety of actions and educational initiatives which are connected with the research and it is important these are undertaken in a planned, joined-up way. The National Strategy to Reduce Gambling Harms, launched earlier this year, will be the most effective way to ensure this vital coordination and partnership work takes place and drives faster progress to reducing gambling harms.  We look forward to working with colleagues at YGAM in the months ahead."
The report, which was conducted amongst a sample of 2,000+ students in higher education by Red Brick Research, specialists in higher education and student research, reveals that:
• 48 percent of those who game every day said it has got in the way of friendships and studies.
• The more frequently students game, the greater the impact.  The research revealed that for those who game every day, one fifth have a negative sense of belonging at university, and over one-third say it has got in the way of their social life.
• 264,000 students in the UK are at some risk from gambling with around 88,000 defined as problem gamblers.
• 59 percent of students who gamble say they are always worrying about their financial situation while 16 percent have gambled more than they could afford.
Commenting on the report findings Lee Willows, YGAM CEO said: "There has been growing concern around the impact of gaming and gambling for young people and the purpose of this survey was to better understand a less well researched community, students in higher education.  Students at university are often away from home, managing their finances and their lives independently for the first time. The research shows that we need to continue to expand our university partnerships and work together to raise awareness around financial advice, well-being, support services as well as the potential risks of gambling and gaming."
Mike Wojick, Chair of the Board for YGAM commented: "This is an extraordinarily insightful piece of research into attitudes and behaviours of students around gaming and gambling, which not only supports YGAM's University and Student Engagement Programme, but it will ideally result in follow up research, to unpick some of the findings. Earlier in the year when I prepared the initial scope for this research, I was convinced this was a priority for YGAM so as to provide a platform to better inform our support to students, and to provide evidence to ensure the issues become more of a priority for policy makers and Universities. Some of the themes that particularly jump out are the scale of numbers of young people at risk, not just financial or digital resilience but also knock on factors such as mental health and wellbeing, stress, anxiety, sleep deprivation, academic performance and even the potential to drop out of their courses. YGAM continues to be a contemporary and agile charity responding to young adults' education needs around safer gambling and gaming. I am looking forward to working with the YGAM team, higher education sector and the industries to make this more than just insightful research, it needs to lead to practical action."
Ben Cooke, Research Director at Red Brick Research who led the study, says "Students provided valuable insights into their experiences of gaming and of gambling, how it relates to their studies, their finances, and social lives.  For me the most interesting finding was the lack of awareness that gaming could be an addiction or of the overall help and information available to students. YGAM's approach of practical action in response to these findings is reassuring as the challenges students are facing are significant."
The full report is available to download at www.ygam-research.org
YGAM and Caesars Entertainment help pioneer first degree course in Social Change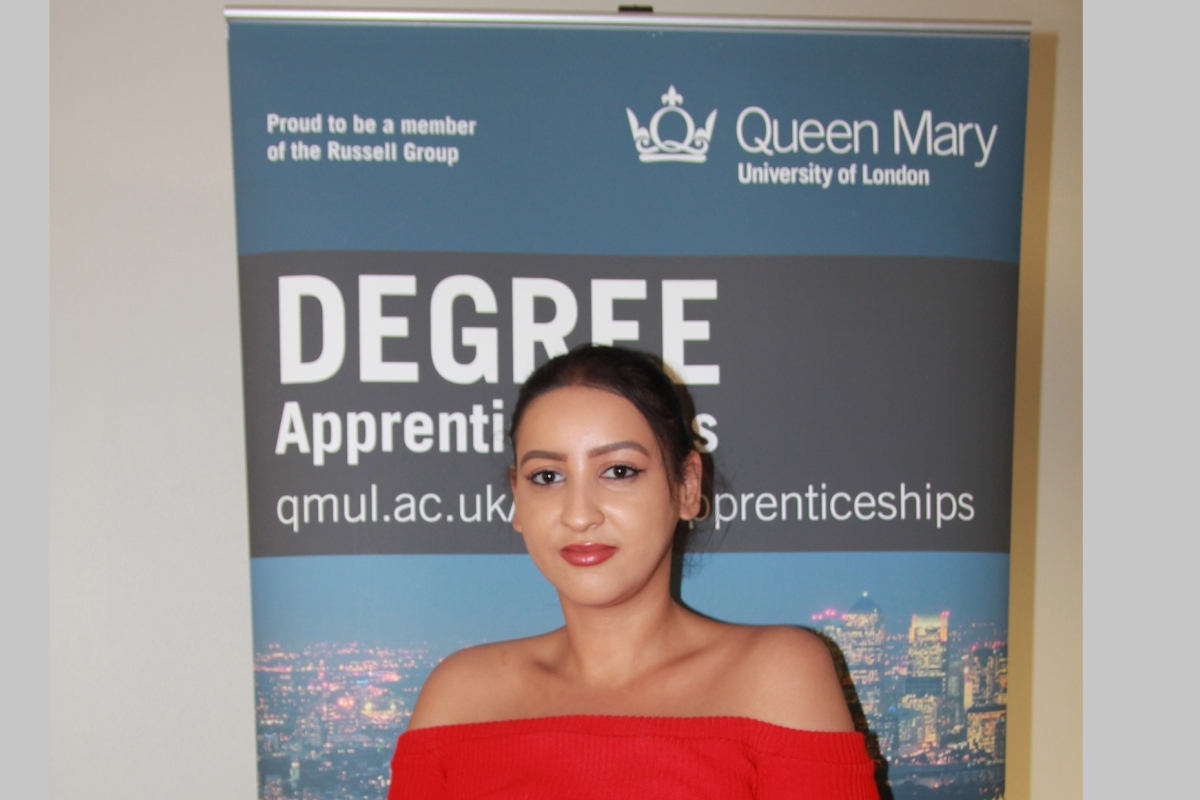 Reading Time:
2
minutes
YGAM, the UK charity that works to inform, educate and safeguard young people against problematic gambling and social gaming, has joined forces with Caesars Entertainment EMEA and Queen Mary University of London to participate in a ground breaking apprenticeship degree course in 'Social Change' which has attracted six times more applicants per place than Oxford University. The four-year BSc course comprises two days of study per week with the remaining time spent working with the chosen charity. YGAM's undergraduate apprentice is 22 year-old Nadia Tarik whose post as Development Officer is being funded by Caesars Entertainment EMEA.
Expanding on its involvement in the pioneering initiative, Sarah Sculpher, Chief Marketing Officer at Caesars Entertainment EMEA says, "Educating on the potential risks of problem gambling is a core facet of our business strategy. Caesars Entertainment has worked extensively with, and provided ongoing financial support to, the Young Gamers & Gamblers Education Trust (YGAM) to promote education and awareness around gambling since its inception. We are tremendously supportive of educating young people about gambling related harm to support the prevention of gambling related problems. Our £50,000 donation over two years will fully fund Nadia's London living wage role and support costs with YGAM.
Sculpher continues: "Social responsibility is hugely important for all businesses, but particularly so in a business such as gaming, which is exciting but also carries an element of risk. Education is key. It is an integral part of our business strategy to educate and train all our front-line team members on the importance of social responsibility and to ensure that our customers enjoy their casino entertainment in a safe, welcoming and entertaining environment. Education is also at the heart of our long term partnership with YGAM. We support them with financial resources which enables them to recruit people to provide more education where needed in the community, making a real difference to people's lives. We look forward to watching Nadia's progress and the positive impact she has."
Lee Willows, co-founder and CEO of YGAM is delighted the charity has been invited to help spearhead the first degree course in Social Change and that Caesars Entertainment EMEA is helping to facilitate the journey. He stated: "The partnership between the social sector, further education and the commercial world is invigorating and a force for really positive social change. I am extremely grateful to Caesars who share our vision and I am delighted that YGAM, which was formed just five years ago, is being spoken about in the same breath as fellow Social Change degree partners, the Scouts, WaterAid, Action for Children and the Alzheimer's Society. It is a great privilege to help progress this important development which will help forge pathways into the communities that we serve thanks to the energy and dynamism of student/apprentices such as Nadia and the vision and support of progressive business leaders such as Caesars."
Which payment methods can Germany rely on for gambling in the future?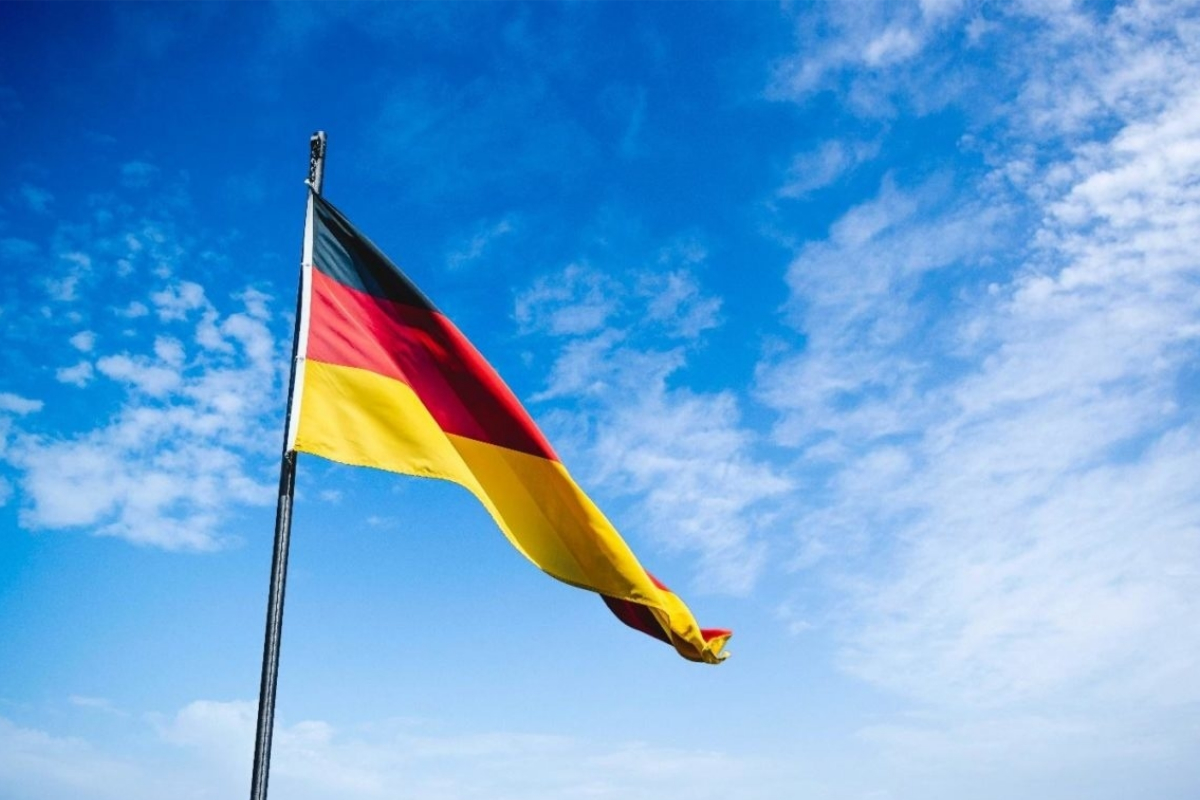 Reading Time:
2
minutes
German players will have to continue playing online casino games without PayPal. The online financial service has cut ties with internationally licensed operators after an injunction was served by the government on October 21st. Transactions to and from online casinos will no longer be available as a result. Several sites such as iGaming Business, have reported that products without authorization by state jurisdictions will be banned.
With German residents restricted from using PayPal as a deposit option for online casinos, we ask what the future holds as far as payment methods goes in Germany. 
Online gambling in Germany
Online gambling is legal in the local state of Schleswig-Holstein, which issues online casino licenses for operators. Between 2008 and 2012, this was the only state where gambling was allowed in the country. In an attempt to open up the market, new rules came into effect in 2012 on a state by state basis. But this has led to more confusion among players trying to make sense of the strict regulations put in place.
While there is a crackdown on the online casinos in the country, sports betting is still available with PayPal. To get a better understanding of what is really going on we asked Thomas Hahn, German gambling market expert at Leadstar Media, to clarify matters.
"The issue is for companies operating both casino and sportsbook under the same umbrella, if the two are associated with each other, they are not allowed to offer PayPal as a payment option any longer."
Some online gambling operators have therefore separated their online casino product and sportsbooks. According to their site MyWettbonus.de, german betting sites with PayPal is still a viable option for the players. 
When asked what this means for them as an affiliate, he said:
"The German market is a big one for us, so obviously it hasn't gone unnoticed as this is kind of a big deal in Germany. We've had to make some changes to stay up to date with the current bookmakers that offer PayPal as well as the online casinos we list on MyCasinoFreunde.de. It's too early yet for us to see any impact of this, but Germany is a country that adapts swiftly to new trends. As long as we update our visitors with the latest information in regards to this and offer other solutions, it shouldn't have too much of a negative impact on us. " 
The future of online gambling in Germany
Online casinos are still not allowed to market towards consumers outside of Schleswig-Holstein, but that might soon change. The remaining 15 states in Germany have plans to license online sports betting in the coming years. June 30th 2021 has been earmarked as the date for states to have reached a consensus. 
Whether or not PayPal's new German terms of service will still be effective by then is unknown at this point. New payment methods have the potential to rise in Germany, leading to a battleground in terms of market share.  
Right now, exciting payment providers such as Trustly and Klarna are options available to the German market and are set to increase in popularity with PayPal out of the equation. On top of that the likes of Apple Pay and Google Pay are also well placed to benefit in the future.
Local Authorities in Bratislava Introduce New Restrictions on Gambling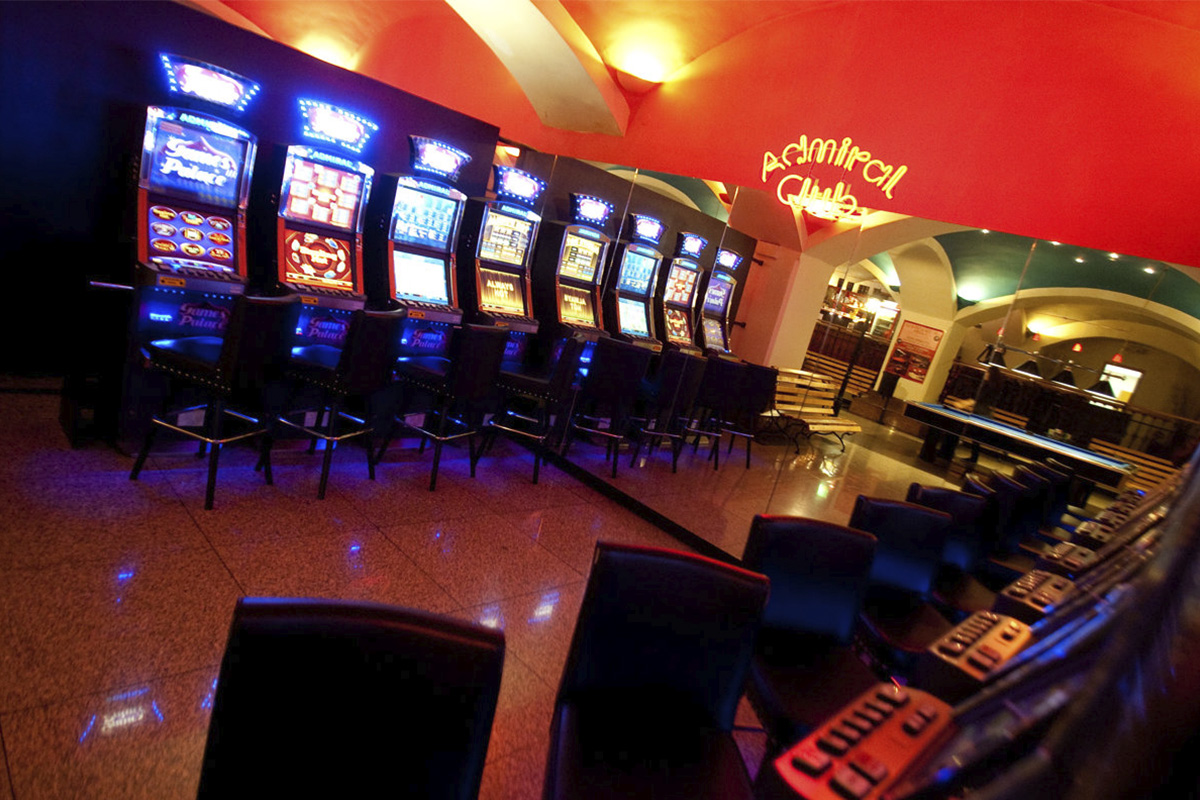 Reading Time:
< 1
minute
Local authorities in Bratislava have introduced new restrictions on gambling in the Slovak capital. Changes to the National Gambling Act which came into force earlier this year have allowed municipalities to take action against the dangerous vice.
As per the latest restrictions, gambling halls can no longer operate within 200 meters of schools or other educational facilities, institutions servicing children and youth and treatment centres for non-substance addictions.
Bingo, board games, gambling machines, video game terminals, technical equipment operated directly by players, or other technical equipment used for gambling will be completely banned from use on certain dates – most notably during national holidays.
Currently, a petition for a complete ban on gambling in Bratislava is underway and it has already gathered over 100,000 signatures. In September, Matúš Vallo, mayor of the Slovak capital announced the creation of a new working group that will be communicating with citizens and civil association and trying to answer their concerns.