Digital Marketing and Working with Affiliates in Gaming vs Financial Websites – How to do it properly?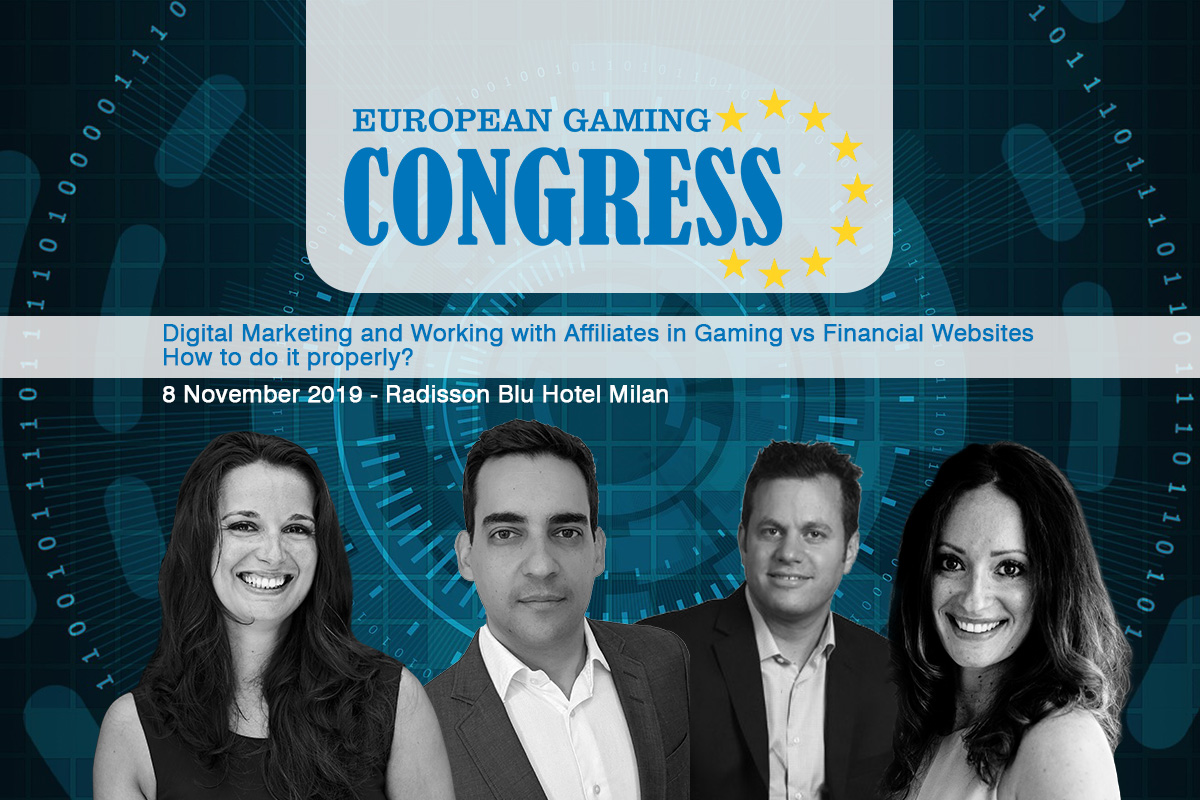 Reading Time:
4
minutes
Learn about the latest digital marketing techniques adopted in the gaming affiliate industry and the financial websites at European Gaming Congress 2019 Milan.
The gaming affiliate industry has not died out yet and even if it has encountered certain regulations across several European jurisdictions, it is still alive and kicking. Several innovative digital marketing techniques have been implemented which are now commonly being used by both affiliates and operators alike.
During the second edition of European Gaming Congress (EGC), which takes place on the 8th of November at Radisson Blu Hotel Milan, you have an excellent opportunity to take part in a unique workshop/panel discussion with some of the leading experts when it comes to marketing in the online gambling affiliate industry in combination with learning how to properly advertise in the financial industry.
The workshop/panel discussion will be joined by Melanie Hainzer (Marketing Manager at Wildz), Sara-Swetlana Klimper (Senior Independent Gaming Consultant) and last but not least Ariel Weiss (CEO of n00b).
The discussion will be moderated by the unique Advocate, Certified Computer Scientist, and Notary,  Tal Itzhak Ron.
You can register here or view the agenda here!
Below you can find more details about each speaker and the moderator of the discussion:
About Tal Itzhak Ron (panel moderator) – Advocate, Certified Computer Scientist and Notary
Advocate, Certified Computer Scientist and Notary Tal Itzhak Ron (LLB, B.Sc., M.Sc.) – General Member of International Masters of Gaming Law (IMGL), practicing i-Gaming and Financial law and advising the biggest names since 2003. Tal graduated both from Haifa University's School of Law (LL.B.) and Faculty of Computer Science (B.Sc.), and while leading a software development team at a publicly-listed software company, Ness Technologies, has further obtained a Master's Degree in Computer Science (M.Sc.) from Bar-Ilan University. Tal established Tal Ron, Drihem & Co., Law Firm back in 2003, focusing from the start on Hi-Tech, Ad Tech, Financial Entertainment, and i-Gaming, quickly becoming one of the first international firms practicing exclusively these areas. The firm today advises the world's leading operations, platforms and governing bodies and is considered the industry standard for entrepreneurs setting up businesses in the Gaming, Digital Marketing, and CFD/Forex industries in Europe, Asia, and Australia.
About Melanie Hainzer – Marketing Manager at Wildz
Melanie has been working in the iGaming sector for almost a decade, with a good portion of that geared towards affiliation, business development, and online marketing.
Her passion for this industry is as strong as the day she started, with industry advances and innovation forever keeping Melanie on her toes. Highly self-motivated (is an understatement) with strong negotiation skills and a great eye for detail is one way to describe her. Another, more simple way – as a passionate traveler and wine enthusiast.
About Sara-Swetlana Klimper – Senior Independent Gaming Consultant
Sara's journey in the iGaming industry started 8 years ago in Australia and she finds it as a relatively young industry but one of a kind and very agile.
Sara has been fortunate to work with great companies and move around the world in these last years and have enjoyed every aspect of this journey through various stages such as CS, VIP, AM, Affiliation, Operations. The iGaming industry is filled with talented, innovative and ambitious professionals, who constantly contribute to the industry´s growth and she is looking forward to seeing what the future has in store for us within this industry.
About Ariel Weiss – CEO of n00b
Ariel is the CEO of n00b, an eSports startup aiming to make eSports accessible for non-professional gamers as regular sports are for everybody.
Ariel graduated from the Israel Institute of Technology (Technion) school of Mathematics & Computer Science in 2004 and further obtained an M.B.A from Tel Aviv University in 2010. With over 18 years of experience in the software and hi-tech business, Ariel has long held an appreciation of how technology can change the world. From early-career roles in the elite tech unit of the Israeli Defence Forces leading command & control system development to start-up, C-suite leadership roles in the edTech as well as the eSports space, Ariel has advocated the importance of creating technological products that address user pain points.
Make sure you take advantage of this unique opportunity of learning and networking with the gambling industry in Europe via the EGC platform every year.
Browse the official event website here:  www.europeangamingcongress.com
Virtual Conference on the 7th of May to address global gambling industry issues and solutions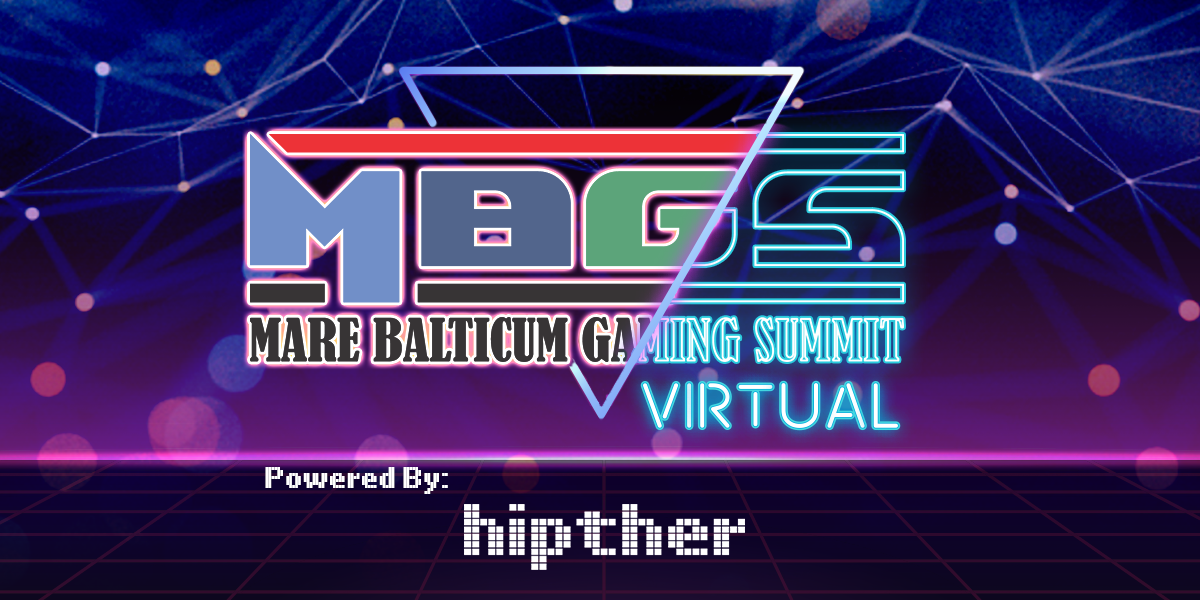 Reading Time:
3
minutes
Registrations are open for the first virtual conference in the gambling industry.
We are excited to present the latest developments about MARE BALTICUM Gaming Summit which has now been turned into a hybrid conference that will have a virtual edition and a live conference in Tallinn later this year.
The virtual edition will be held on the 7th of May and will gather 300 gambling industry professionals who can attend virtually from their internet browser. The gathering will allow virtual delegates to network at virtual tables in the virtual deal room and conduct 1 on 1 meeting with their prospects/clients/partners.
You can register on this link to safe your seat (no travel needed, you can attend from the comfort of your home or office)
PLEASE NOTE: If you are already a registered delegate of MARE BALTICUM Gaming Summit, you don't have to purchase a new ticket!
"We are adapting to current times and catering for the quality learning and networking needs of the industry. We are lucky to have connections such as Erdal Kilinc (CEO and Co-Founder at Deal Room Events), who is helping us with this transition and teaching us the way virtual conferences work. We invite all interested companies to register and attend the first virtual conference in the gambling industry", stated Zoltán Tűndik, Head of Business at European Gaming Media and Events (part of Hipther Agency)
The Agenda
The agenda of the conference has been updated and now addresses a global audience with panel discussions and talks that revolve around the current topics which the industry and many other industries are facing.
Among the topics of the conference, you will find discussions such as:
Restarting The Sports Betting Industry
The Sports Betting During Covid-19
Alternatives To Classic Sports Betting Are Flourishing
Social Gaming Taking The Audience By Storm
Deliver Quality Customer Experience During Crisis Times
How Are Affiliates Surviving This Period On Uncertainty
Is The Online Casino Industry Benefiting During Sports Tournament Disruption Period
The Payments Industry During Covid-19
Will Advertisement Banning Still Be Enforced After Covid-19
More topics will be added to the agenda as the demand is high from the industry. The organizers are inviting all industry experts to nominate speakers here.
The speakers and moderators
Among the already confirmed speakers and moderators you can find Beyza Orazova (Head of Sales, iGaming at DIMOCO Carrier Billing) Lee-Ann Johnstone (Co-Founder of AffiliateINSIDER), Sören Meius (Estonian Ministry of Finance), Maximilian von Portatius (Co-Founder and Managing Director of SPONSOR.ONLINE), Dr. Joerg Hofmann (Partner at MELCHERS LAW), Vasco Albuquerque (SEO Manager at All-in Global), Cédric Schlosser (Board Member of the Swiss eSports Federation), Robert Toth (Business Development Manager at Global Bet Virtual Sports), Martin Calvert (Marketing Director at ICS), Sergio Stankovic (Sales Director at SBTech), Robert Dowling (Chief Commercial Officer at Singular), Tiago Aprigio (CEO at All-in Global), Domenico Mazzola (Commercial Director at Altenar), Andrius Gabnys (Attorney At Law – Gabnys Law Firm), Jan Urbanec (CEO at Endorphina), Anastasios (Tassos) Panagiotaros (Sales Director at Golden Race – Virtual Sports & Betting Solutions), Morten Ronde (CEO at Danish Online Gambling Association and Managing Partner at Nordic Gambling), Magith Noohukha (Customer Engagement Evangelist at Braze) and Jakub Myszkorowski (Chief Commercial Officer at STATSCORE).
You can register here and catch the Early Bird Rate!
Sponsors and Partners
The organizing team is also happy to announce that all sponsors that support MARE BALTICUM Gaming Summit have also opted to support the Virtual Edition of the conference and more sponsors are keen to show their support for the initiative.
Among the sponsors of the conference you will find:
Tom Horn Gaming, SBTech, NSoft, Golden Race, Altenar, PLANZER LAW, Singular, Nordic Gambling, Bankera, and NetShop ISP.
For further inquiries about the 2020 editions of MARE BALTICUM Gaming Summit, speaking/attending/sponsoring options, make sure to send an e-mail to Andrada Bota (B2B Sales Executive at Hipther Agency) or subscribe to the weekly newsletter on the following link.
Among the supporters of the conference, you will also find Square in the Air as a strategic partner, and leading media outlets such as Online Casino Reports, CalvinaAyre.com, Focus Gaming News, Gioco News, iGaming Business, iGamingCalendar.com, Gambling Insider, InterGame, Global Legal Group, FortunaWeb, Commission Magazine, Slotegrator and much more.
Visit www.virtualedition.marebalticumgaming.com for more details!
For media-related inquiries, please contact Alexandru Marginean (Marketing Specialist at Hipther Agency).
MARE BALTICUM Gaming Summit Live and BSG Awards
Information about the live edition of the conference and BSG Awards, which will be held on the 6th of August, will be announced at a later stage. The online voting stage for BSG Awards 2020 has been stopped and will be reset in order to allow all participants to focus on different matters.
A new online voting stage will be started between 1 and 30 June. Further information will be released in the upcoming weeks.
European Gaming set to pioneer virtual conferences for 2020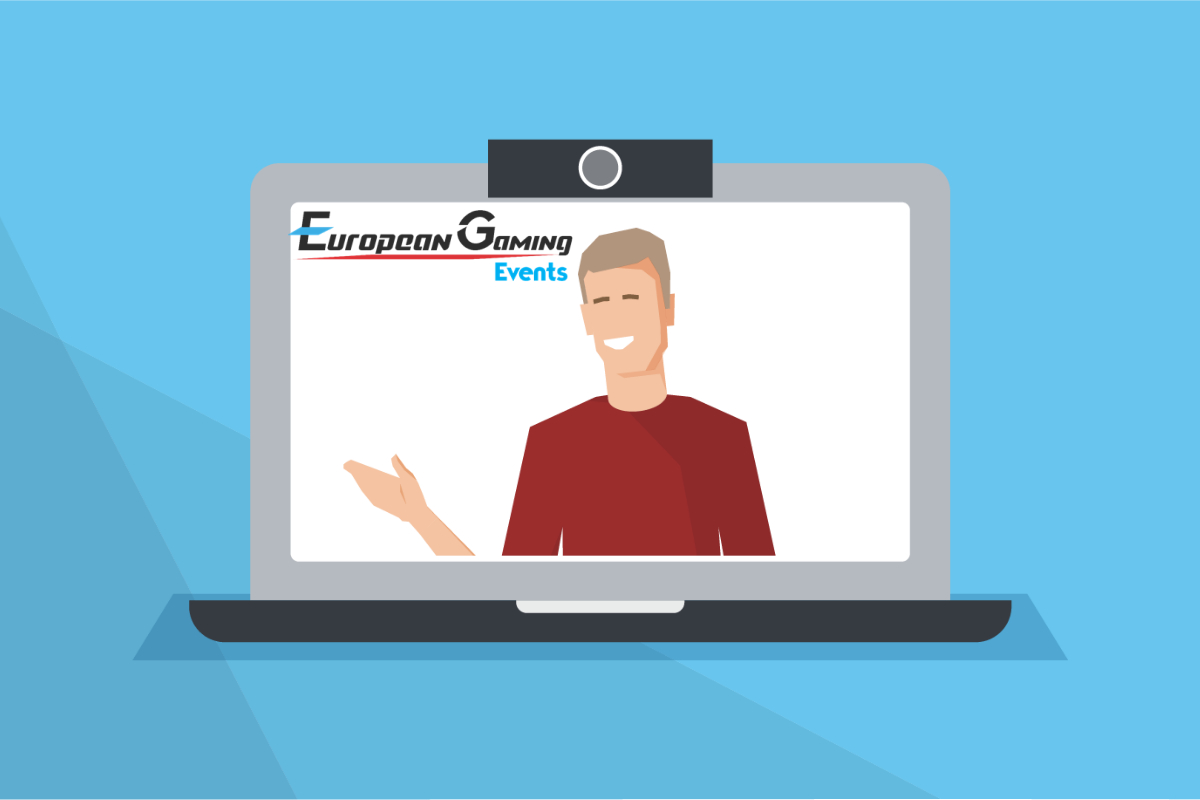 Reading Time:
2
minutes
Media platform stays ahead of the curve as numerous events are postponed
European Gaming, Central Europe's leading betting and gaming media platform, has unveiled plans to host the industry's first virtual conference after announcing its MARE BALTICUM Gaming Summit and BGS Awards are to be postponed.
Set to take place on the 7th May, the date of the original event, the industry's first virtual conference will include panel discussions and presentations via live stream, along with the opportunity for registered delegates to network via online meetings.
Each of the event's registered delegates and speakers will be assigned an online profile upon registering, with each available to contact (and be contacted) in advance of the event. Arranged meetings can take place either via voice or video call through the event's platform during the conference day.
European Gaming's innovative solution comes amidst ongoing uncertainty about the impact of the COVID-19 virus on the gambling industry, and what precautionary measures should be taken in relation to upcoming events.
Zoltan Tuendik, Founder and Head of Business and Events at European Gaming said: "The spread of the COVID-19 virus is yet to be fully realised and we as an industry are already feeling the economic impact.
"The best approach we can take at this time is to embrace and innovate. The virtual space is an area our team already has experience in, and with learning and networking essential during this challenging period, we saw this as the natural solution. 
"In the upcoming weeks we will also launch several other tools to help like-minded industry peers stay ahead of the curve and create more leads, so be sure to stay tuned."
The virtual conference will take place online and those interested can register via the following link: https://hipther.agency/product/delegate-pass-mare-balticum-gaming-summit-2020-virtual-edition/
ABOUT EUROPEAN GAMING:
European Gaming Media and Events (part of Hipther Agency) is a leading media and boutique event organizer company in Europe and produces the prominent conferences in the region such as:
CEEGC (Central and Eastern European Gaming Conference)
CEEG Awards (Central and Eastern European Gaming Awards)
Prague Gaming Summit
MARE BALTICUM Gaming Summit
BSG Awards (Baltic and Scandinavia Gaming Awards)
EGC (European Gaming Congress)
SEG Awards (Southern European Gaming Awards)
The live events/conference division is in charge of organizing boutique style executive gaming events that focus on bringing inside information from the top gaming experts in the European Union and beyond.
In short, they cover most areas of Europe with international events that serve the local and global industry, optimize networking opportunities and bring the hottest topics into scope.
The event destinations in 2020 and beyond will include a further expansion for the company in their quest to enter the Western European region and bring their expertise to produce local gaming events.
For more details about the calendar, agendas and locations, visit the Live Events/Conferences section on europeangaming.eu
Registrations are open for CEEGC Penta Budapest and CEEG Awards 2020, save the date, 28 September 2020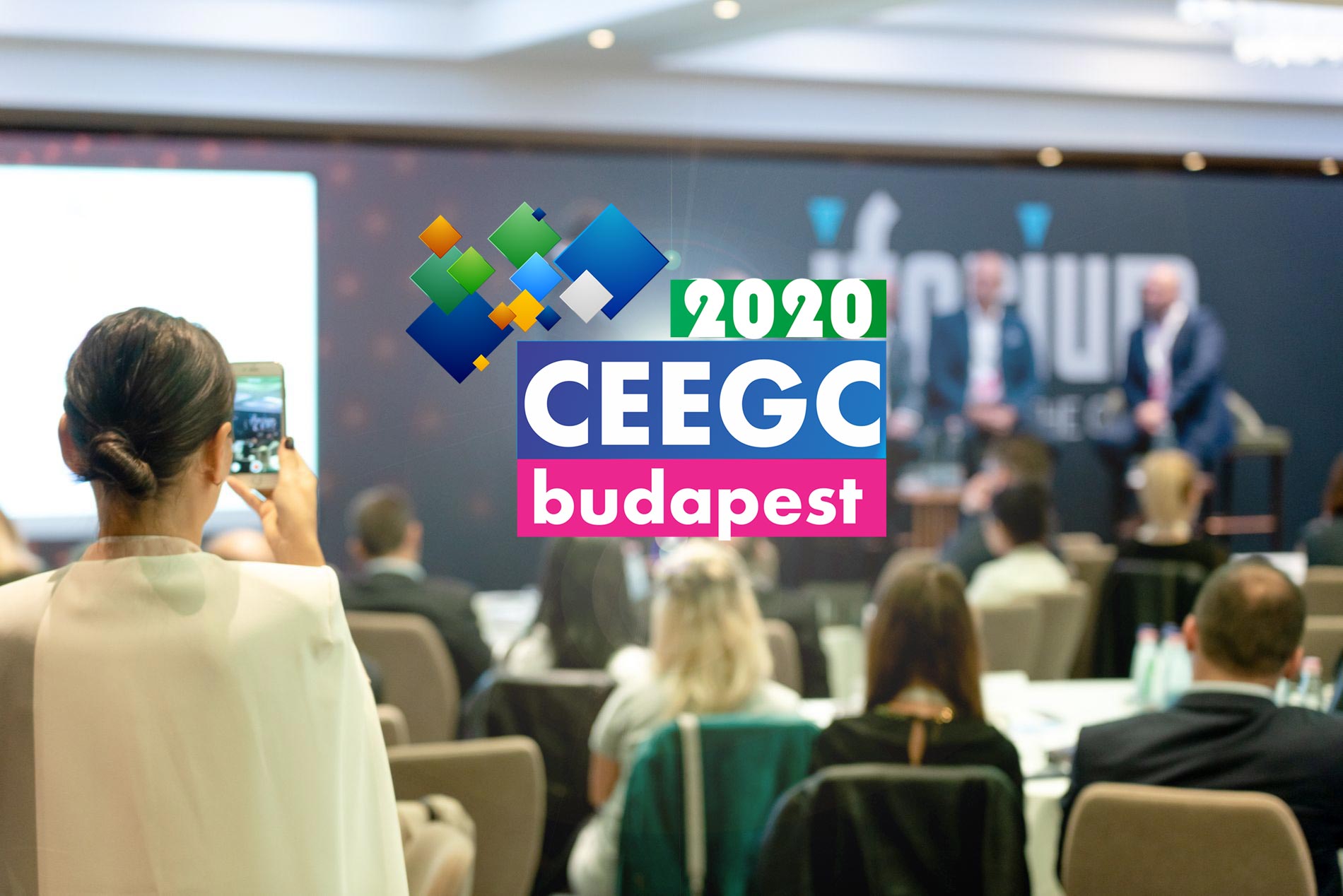 Reading Time:
3
minutes
Registrations are open for the leading conference in the CEE region, CEEGC Penta Budapest and CEEG Awards 2020
We are happy to present the 5th edition of the most popular conference in the CEE region, which takes place yearly in September.
CEEGC Penta will take place on the 28th of September at the already traditional base, The Ritz-Carlton Budapest, and will follow the tradition of the earlier editions and bring a plethora of information via the most interesting talks and panel discussions while also offering quality networking opportunities.
You can register here and catch the Early Bird Rate!
Besides the recent updates from Central and Eastern European gambling jurisdictions, you have the opportunity to leverage on the important information about the Balkans and D-A-CH region.
In 2020 the agenda will also include special round table discussion which will run in parallel with the afternoon session.
The 2019 edition of the conference recorded 14 sponsors and most of them are already among the sponsors of the 2020 edition.
"The CEE, Balkans, and D-A-CH regions are playing a huge role in the future of the gambling industry and we are once again counting on hosting a sold-out event in Budapest later this year. The regional round table discussions will also play a huge role in the experience of the delegates to learn more about recent rumors and of course get the straight forward answers for their burning questions. We are also happy to host the 5th edition of the prestigious CEEG Awards where once again, leading companies can battle to win in their respective categories" stated Zoltán Tűndik, Head of Business at European Gaming Media and Events.
You can view the full official image gallery from the 2019 edition on the following link:
https://www.flickr.com/photos/[email protected]/albums/72157711142443497
The audio recordings of the panel discussions are available for European Gaming PREMIUM Members.
Here are a few of the testimonials that have left by the attending delegates of the 2019 edition of CEEGC Budapest:
 "We had an excellent time at the CEEGC networking and participating in the payment discussion panel. Not only was it a great chance to catch up with some of the CEE region's major players, but also to stay on top of such a dynamic region's evolving trends and developments." – Simon Dorsen, Director of Gaming, OKTO
"CEEGC in Budapest 2019 was my first of hopefully many European Gaming Media events. Combining a balanced and interesting range of topics presented by quality speakers and an excellent networking environment, the organizers did a great job of demonstrating that they know what they are doing to make a great conference." – Jessica Maier, LLM, Partner at MELCHERS law firm
"CEEGC 2019 was a very well organized event that included multiple great panels with some of the industry experts discussing the trends across different markets and gaming verticals. Moreover, this event offered excellent networking opportunities with a wide range of representatives from the industry, including operators, providers, suppliers, and regulatory experts. I will definitely attend next year because events like this one add a lot of value to the work I do at Trustly and allow me to stay up to date with the industry changes but also create new collaborations and partnerships." – Vasilije Lekovic, Director of Gaming Accounts at Trustly
"Thank you very much for inviting me to speak at CEEGC 2019 in Budapest. I speak at a lot of conferences over the years and this was very well done and one of the best. It was well organized, substantive, great venue and excellent networking." – Bill Pascrell, III, Partner at Princeton Public Affairs Group, Inc.
"CEEGC is an event every serious gaming and betting industry expert from the region has to add to her/his calendar. With the agenda full of valuable content and many key professionals from the market gathered in one place, it is a conference you cannot miss." – Jakub Myszkorowski (Chief Commercial Officer at STATSCORE)
"For us at Inplaynet, it is important to get the latest information and take the pulse of the whole betting market from other companies. At the conference which European Gaming organizes, we always have the possibility to get a meeting at the meeting. The family atmosphere you create gives us the possibility to find and create relationships, while also having the opportunity to directly contact, give information and get information for and from the whole market." – Deniz Yildirim, Co-Founder, and Shareholder at Inplaynet
"The event is a great opportunity to get deep insights into the regulations and the markets in the area." – Domenico Mazzola, Commercial Director at Altenar
"I am very glad that I had the opportunity to be a delegate at CEEGC 2019, already looking forward to 2020 :)" – Natalia Černáková, Compliance Officer at SYNOT Games
For further inquiries about the 2020 edition of CEEGC and CEEG Awards, speaking/attending/sponsoring options, make sure to send an e-mail to Andrada Bota (B2B Sales Executive at Hipther Agency) or subscribe to the weekly newsletter on the following link.
For media-related inquiries, please contact Alexandru Marginean (Marketing Specialist at Hipther Agency)