Lithuanian Lottery Turnover Increases During First Nine Months of 2019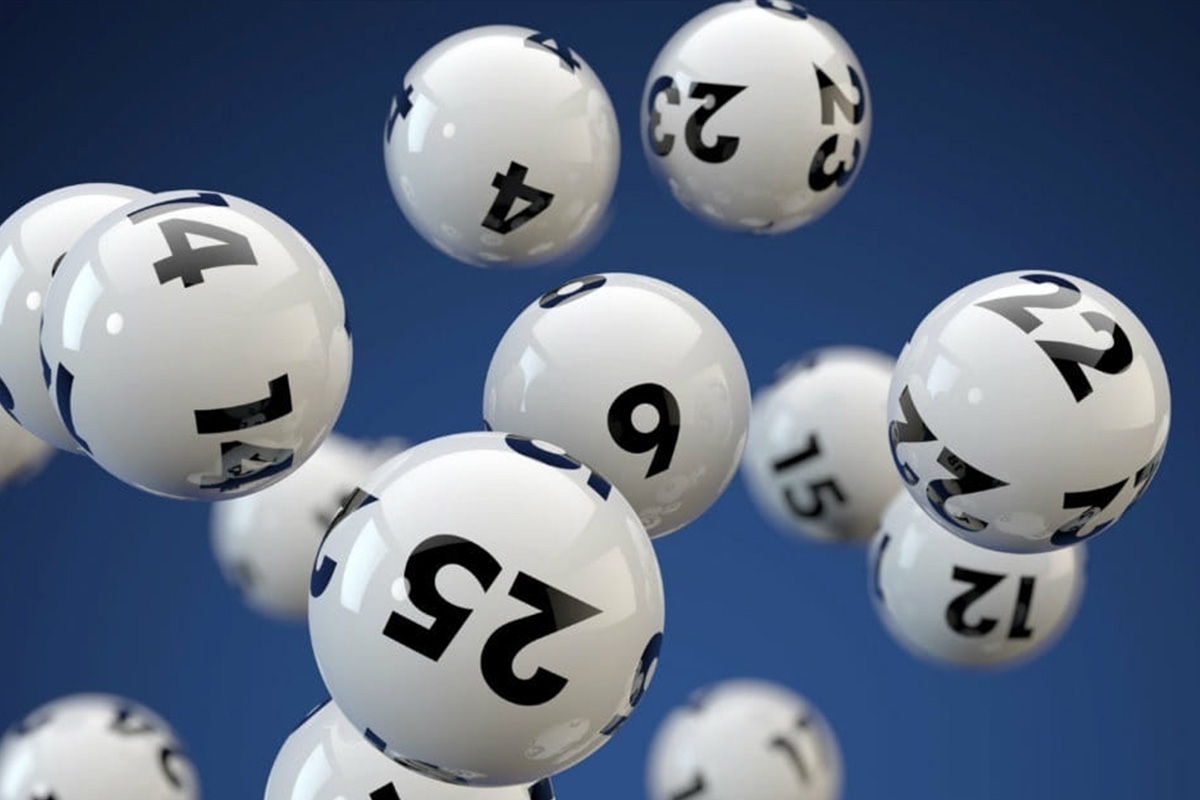 Reading Time:
< 1
minute
The Lithuania Gambling Supervisory Authority has reported that the turnover from lottery gaming during the nine months to September 30, 2019 increased by 10.1% year-on-year to €82.3m ($91.2m).
Operators that run lottery games in Lithuania sold a total of 85.2m tickets in the three-quarter period, up 14.0% on 74.7m in the corresponding period last year.
Lottery in Lithuania is spread across the categories of digital, instant, classic and sports. Instant was the most popular form of lottery in the period, accounting for 59.7% of ticket sales.
In terms of online gaming, consumers spent $5.9m on internet lottery during the nine months, representing 7% of total sales. Players won a total of €4.1m via online lottery games.
Total player winnings for the period amounted to €46.3m, up 14.7% on last year, which in turn meant operators turned a collective gross profit of €35.9m, an increase of 4.6% on €34.3m in the first nine months of 2018.
The Authority also revealed that licensed operators paid a total of €13.9m in tax for lottery gaming, while such companies also donated a collective €6.6m to charity and support projects.
Enlabs Updates Impact of COVID-19 on its Operations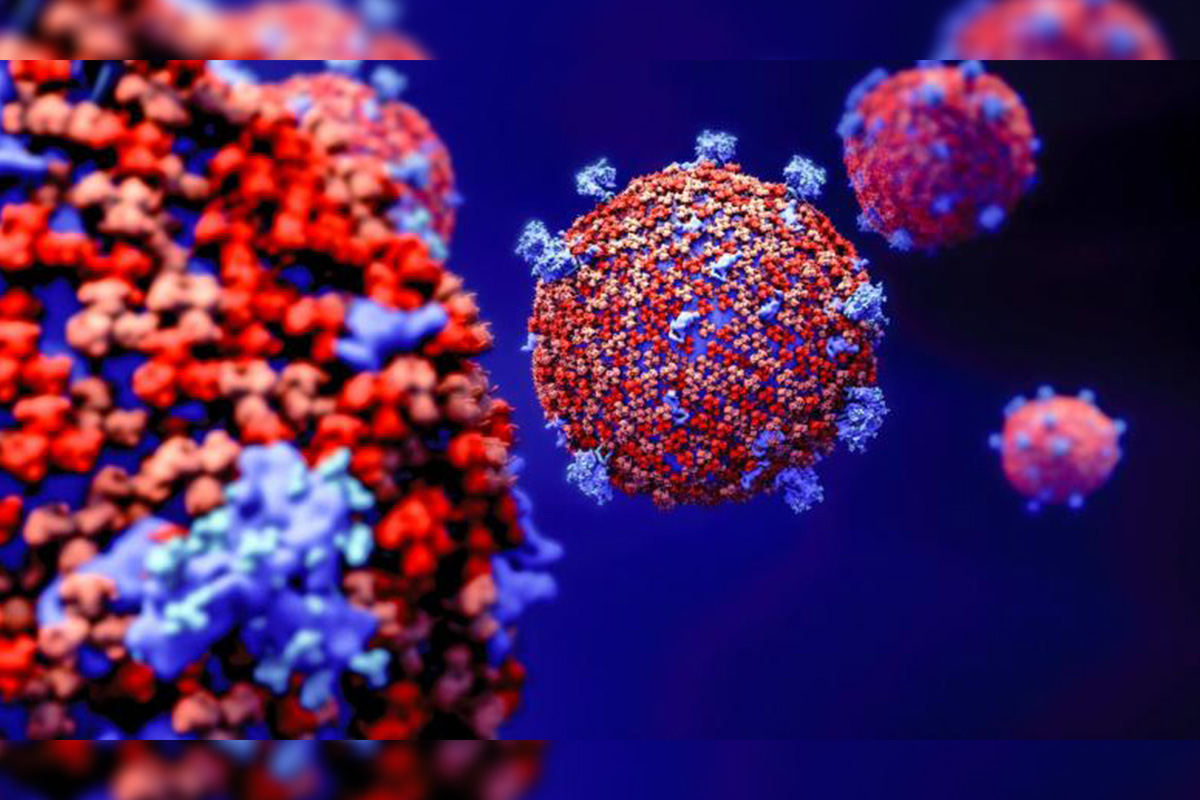 Reading Time:
2
minutes
The Latvian Government has released the amended version of the law "On Measures for the Prevention and Suppression of Threat to the State and Its Consequences Due to the Spread of COVID-19". But none of the sections of online gaming had been included in the amendment.
In such a situation, Enlabs assess that the Latvian gaming authority will officially send out written orders temporarily suspending all online gaming licenses in the country during next week. Until this order comes into effect, Enlabs Latvian online operations will remain open without risk of breach of any regulation.
The license suspension will remain effective as long as a state of emergency is declared by the government of Latvia. Currently, the state of emergency is until April 14.
Latvia is a significant market for Enlabs' operations. The financial impact will depend on the time span of the temporary license suspension. Enlabs can manage its cost base efficiently as 50% of costs are direct meaning will not occur without revenue.
Enlabs expects that it can operate during this period on a break-even level on its bottom line. Both online and land-based gaming license suspension in Latvia will create strong pressure on competitors which are not geographically diversified. Enlabs has a strong financial position to withstand and in the longer-term benefit from this temporary turbulence.
During the time of Latvian online license suspension, Enlabs will perform a critically important technology migration of its Latvian business from the old to the new gaming platform. This migration will bring significant user experience and operational improvements. Operational improvements will result in a shortened time to market of any new product and content release as well as estimated cost savings of approximately 1.0 Meur annually. Work on the launch of online gaming operations in Belarus is proceeding as planned. Enlabs expects to make significant progress on this project during Q2 2020. Enlabs main priority is to keep the team intact and safe.
CEO comment:
"We did not expect such a political development in Latvia. It is clear that governments all over the world aim to demonstrate care of their people. Main argument of Latvian parliament voting for temporary suspension of online gaming operations was to protect the financially vulnerable people from excessive expenditure. In our opinion this goal will not be achieved as suspension of regulated market will only open doors for illegal operators. Customers received significantly higher protection with us in the business offering a vast set of gaming behavior controlling tools and integration to the central self-exclusion registry. But in these unprecedented times common sense sometimes is not an argument and we think that globally, other countries might follow this trend if the corona virus situation does not improve soon. Our goal is to create entertainment and do it in a safe manner. This adverse regulatory development will demonstrate to the politicians that the real threat to the financially vulnerable people are the illegal operators. Hopefully our voice about balanced regulation and market protection will get heard after the COVID-19 crisis. This is a temporary lockdown which we will easily survive. Upon return our Latvian customers will see an enhanced product and we will achieve new heights. Meanwhile we get back to work. This time will require even more effort from the team than before. We will take care of each other and will come out strong," George Ustinov, CEO and Group president, said.
Enlabs Says Latvia May Suspend Gaming Operations as Part of COVID-19 Restrictions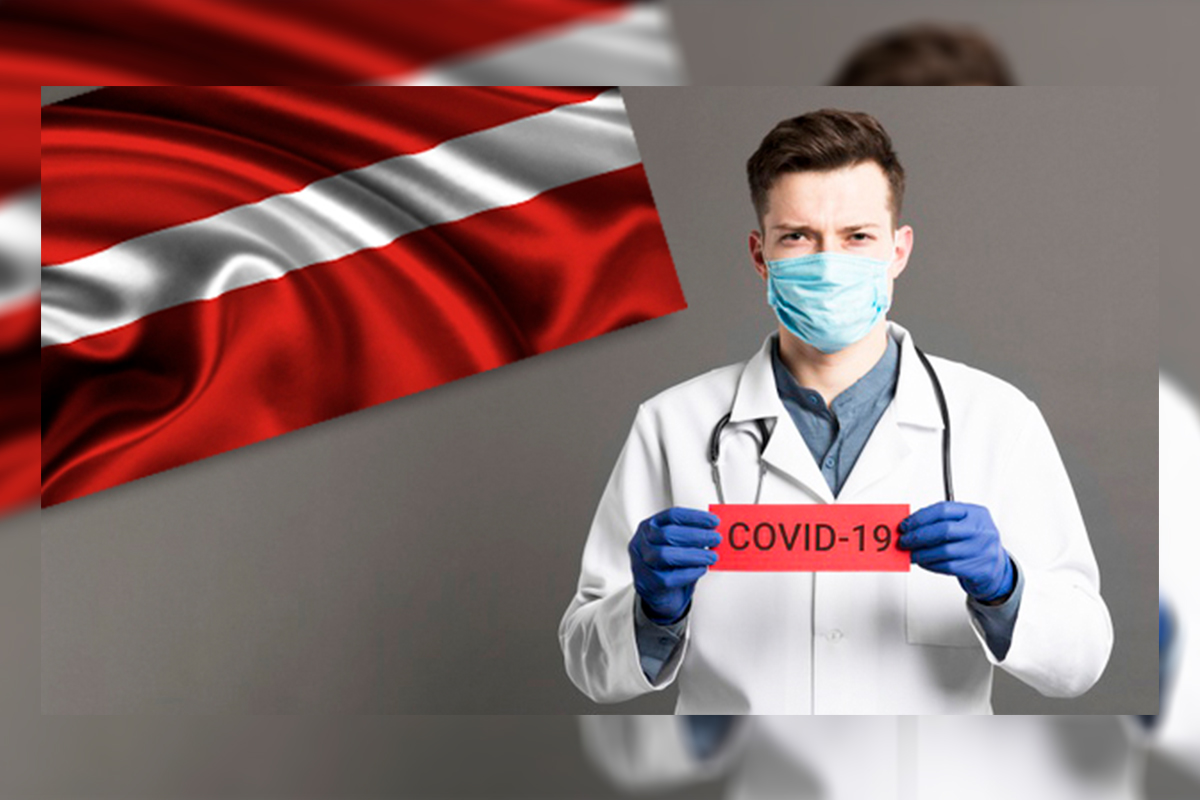 Reading Time:
< 1
minute
The Latvian parliament has voted on measures to control the spread of COVID-19. Enlabs is assessing that one of these measures may result in a temporary suspension of all gaming licenses in the country.
There is still much uncertainty and formally no law is passed. The Government of Latvia has declared that an extraordinary situation exists until 14 April 2020.
Enlabs ensured that they will monitor the ongoing development very closely and will update the information when more clarity prevails.
Virtual Conference on the 7th of May to address global gambling industry issues and solutions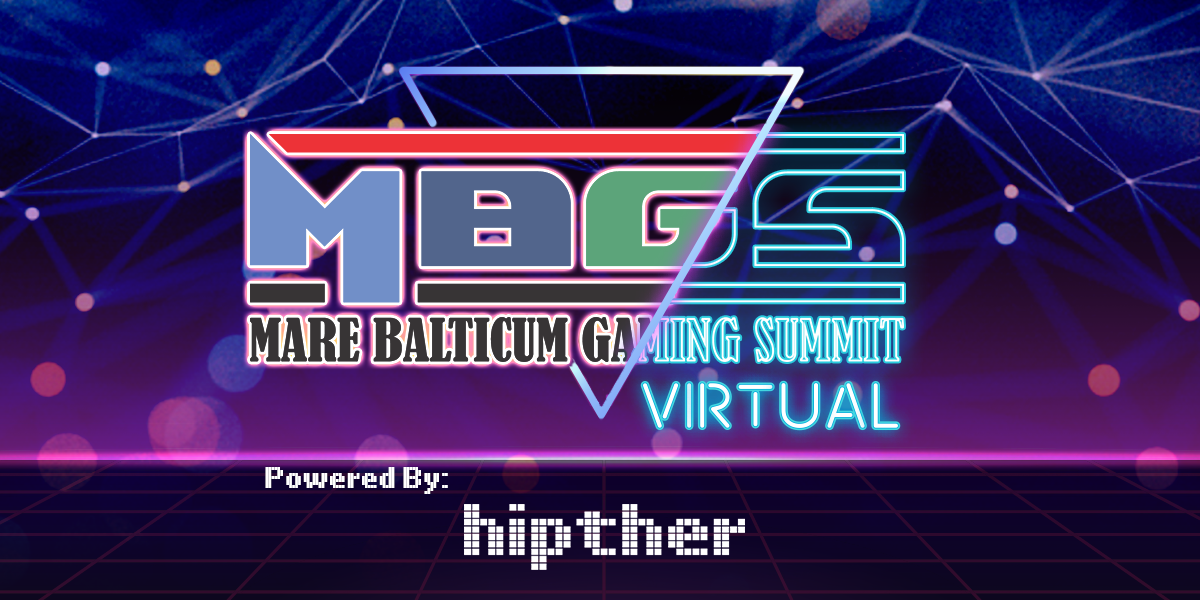 Reading Time:
3
minutes
Registrations are open for the first virtual conference in the gambling industry.
We are excited to present the latest developments about MARE BALTICUM Gaming Summit which has now been turned into a hybrid conference that will have a virtual edition and a live conference in Tallinn later this year.
The virtual edition will be held on the 7th of May and will gather 300 gambling industry professionals who can attend virtually from their internet browser. The gathering will allow virtual delegates to network at virtual tables in the virtual deal room and conduct 1 on 1 meeting with their prospects/clients/partners.
You can register on this link to safe your seat (no travel needed, you can attend from the comfort of your home or office)
PLEASE NOTE: If you are already a registered delegate of MARE BALTICUM Gaming Summit, you don't have to purchase a new ticket!
"We are adapting to current times and catering for the quality learning and networking needs of the industry. We are lucky to have connections such as Erdal Kilinc (CEO and Co-Founder at Deal Room Events), who is helping us with this transition and teaching us the way virtual conferences work. We invite all interested companies to register and attend the first virtual conference in the gambling industry", stated Zoltán Tűndik, Head of Business at European Gaming Media and Events (part of Hipther Agency)
The Agenda
The agenda of the conference has been updated and now addresses a global audience with panel discussions and talks that revolve around the current topics which the industry and many other industries are facing.
Among the topics of the conference, you will find discussions such as:
Restarting The Sports Betting Industry
The Sports Betting During Covid-19
Alternatives To Classic Sports Betting Are Flourishing
Social Gaming Taking The Audience By Storm
Deliver Quality Customer Experience During Crisis Times
How Are Affiliates Surviving This Period On Uncertainty
Is The Online Casino Industry Benefiting During Sports Tournament Disruption Period
The Payments Industry During Covid-19
Will Advertisement Banning Still Be Enforced After Covid-19
More topics will be added to the agenda as the demand is high from the industry. The organizers are inviting all industry experts to nominate speakers here.
The speakers and moderators
Among the already confirmed speakers and moderators you can find Beyza Orazova (Head of Sales, iGaming at DIMOCO Carrier Billing) Lee-Ann Johnstone (Co-Founder of AffiliateINSIDER), Sören Meius (Estonian Ministry of Finance), Maximilian von Portatius (Co-Founder and Managing Director of SPONSOR.ONLINE), Dr. Joerg Hofmann (Partner at MELCHERS LAW), Vasco Albuquerque (SEO Manager at All-in Global), Cédric Schlosser (Board Member of the Swiss eSports Federation), Robert Toth (Business Development Manager at Global Bet Virtual Sports), Martin Calvert (Marketing Director at ICS), Sergio Stankovic (Sales Director at SBTech), Robert Dowling (Chief Commercial Officer at Singular), Tiago Aprigio (CEO at All-in Global), Domenico Mazzola (Commercial Director at Altenar), Andrius Gabnys (Attorney At Law – Gabnys Law Firm), Jan Urbanec (CEO at Endorphina), Anastasios (Tassos) Panagiotaros (Sales Director at Golden Race – Virtual Sports & Betting Solutions), Morten Ronde (CEO at Danish Online Gambling Association and Managing Partner at Nordic Gambling), Magith Noohukha (Customer Engagement Evangelist at Braze) and Jakub Myszkorowski (Chief Commercial Officer at STATSCORE).
You can register here and catch the Early Bird Rate!
Sponsors and Partners
The organizing team is also happy to announce that all sponsors that support MARE BALTICUM Gaming Summit have also opted to support the Virtual Edition of the conference and more sponsors are keen to show their support for the initiative.
Among the sponsors of the conference you will find:
Tom Horn Gaming, SBTech, NSoft, Golden Race, Altenar, PLANZER LAW, Singular, Nordic Gambling, Bankera, and NetShop ISP.
For further inquiries about the 2020 editions of MARE BALTICUM Gaming Summit, speaking/attending/sponsoring options, make sure to send an e-mail to Andrada Bota (B2B Sales Executive at Hipther Agency) or subscribe to the weekly newsletter on the following link.
Among the supporters of the conference, you will also find Square in the Air as a strategic partner, and leading media outlets such as Online Casino Reports, CalvinaAyre.com, Focus Gaming News, Gioco News, iGaming Business, iGamingCalendar.com, Gambling Insider, InterGame, Global Legal Group, FortunaWeb, Commission Magazine, Slotegrator and much more.
Visit www.virtualedition.marebalticumgaming.com for more details!
For media-related inquiries, please contact Alexandru Marginean (Marketing Specialist at Hipther Agency).
MARE BALTICUM Gaming Summit Live and BSG Awards
Information about the live edition of the conference and BSG Awards, which will be held on the 6th of August, will be announced at a later stage. The online voting stage for BSG Awards 2020 has been stopped and will be reset in order to allow all participants to focus on different matters.
A new online voting stage will be started between 1 and 30 June. Further information will be released in the upcoming weeks.