Digitain: "Innovation, personalisation and gamification are definitely going to be the most exciting for us this year".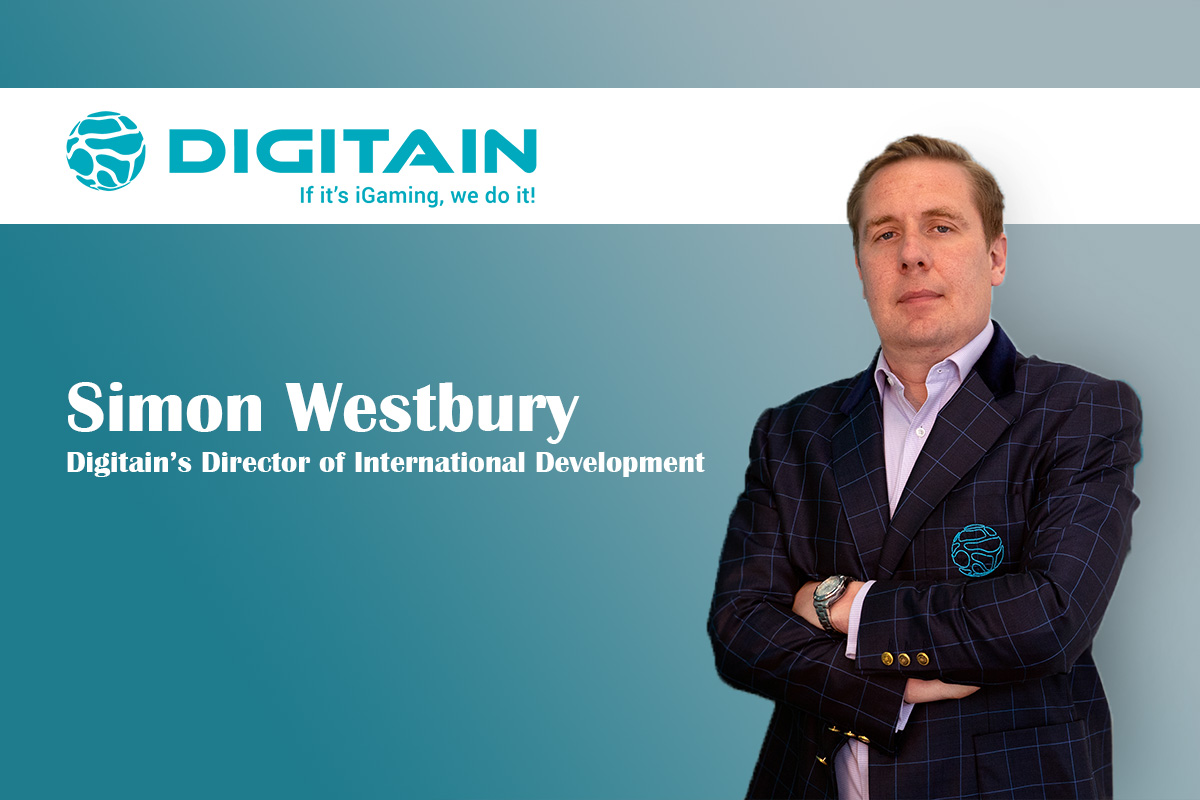 Reading Time:
3
minutes
With ICE only a day away, we caught up with some of our favourite Eastern European suppliers to get the low down on what they'll be bringing to the show this year.
First up is Simon Westbury, Head of International Development at Digitain.
Another year, another ICE! What's Digitain excited about this year?
As a tech company at heart, innovation, personalisation and gamification are definitely going to be the most exciting for us this year.
Innovation for Digitain is all about keeping our partners ahead of their rivals, as well as attracting and engaging the end-user. I'm thrilled to be showcasing our latest predictive AI modelling tools; able to personalise offerings and ensure that when players log on, they are able to immediately interact with the content they are looking for.
AI and predictive modelling can also go the other way too – our latest automatic match allocation program uses algorithms to automatically identify which traders are most optimal for each betting market – ensuring the most efficient pricing model is delivered to each of our partners.
Elsewhere, gamification, when integrated into a segmentation and customer retention strategy, is going to work wonders in the year ahead, and I'm excited to be taking our friends and partners through our latest strategies. A gamified experience – when merged with the right segmented customer, can drive players towards desired content at key times like never before. Combined with bonus rewards, competition against other players and other social elements, and you have an incredibly powerful tool on your hands for the year ahead.
Anything in particular we can look forward to at the Digitain stand?
Front and centre will be our comprehensive gaming and sportsbook platform. Providing operators with a one-stop-shop for success, it offers our proprietary, action-packed bonusing systems that will keep any player coming back for more.
At last count, we service over 100 partners around the globe with a user-friendly multi-lingual, multi-currency, customisable interface that can be easily integrated on any platform for both online and land-based operators, and I'm sure we'll have plenty more to add to that list by the time ICE has passed by.
As the industry's most flexible, scalable and modular sports betting platform, our sportsbook is serviced by more than 700 of Armenia's brightest trading minds, covering more than 35,000 monthly live events, 7000 leagues and 3000 betting markets. Stretching across every touchpoint imaginable, we cater for website, mobile, apps, terminals and the betting shops. Our gaming offering is also one of the industry's best, providing operators with a comprehensive package that totals more than 3000 slots, bingo and table games complete with live dealers.
As a global platform supplier, what would you advise operators to focus on at ICE this year?
If you want to stay ahead in 2020, focus on AI and deep data analytics. Having a toolkit that elevates the customer experience should be at the top of every operators' ICE shopping list, and those who don't take advantage of the latest tech are going to miss out on a lot of market share come ICE 2021.
In an increasingly crowded brand landscape, personalised Customer Relationship Marketing (CRM) powered by AI and data analytics is key to this. As competition increases, and customer bases and markets grow larger, it is becoming increasingly important for gaming operators to get more information about their customers in order to maintain, not to mention grow, their market share and build customer lifetime value.
While the gaming industry has championed the practice of customer relationship management already – CRM coupled with Digitain's data insights will ensure 2020 will see a whole new level of delivery thanks to our market leading tech – and that's before we even get into the cross-sell potential between sportsbook and casino.
And finally – are there any changes you'd like to see at ICE this year?
I'd like to do more to throw a light on markets outside of Western Europe and the US. I feel that sometimes as an industry we risk being too insular, and would argue that if you're not awake to fast-developing markets such as LatAm (and, by all means, throw in the likes of India, Japan and Africa), then any you're going to fall behind. The volumes in these jurisdictions are too consequential to be ignored.
Eastern Europe is a great example of this; with markets coming online at an exponential pace. In line with that, we're seeing some fantastic gaming conferences and summits being set up to cater to this fast-developing region; with the Prague Gaming Summit and Central Eastern European Gaming Conference being real standouts. Operators would do well to keep an eye an eye on this dynamic part of the world.
Moving further abroad, Latin America is another excellent market to consider; as well as its steady growth, not to mention its largely untapped status, operators can easily make big returns if they target the region with localised solutions. Furthermore, it is vital to acknowledge that this new wave rides on the crest of mobile – just witness the 19% year-on-year growth for mobile platforms in the region. These predictions project that there will be some 235m-plus smartphone users by 2021, and anybody looking to capitalise on the region's exponential growth would do well to get in on the ground floor.
Exclusive Q&A with Iustin Cojocaru owner of Eyenovation (Gunnar representative for Romania and Hungary)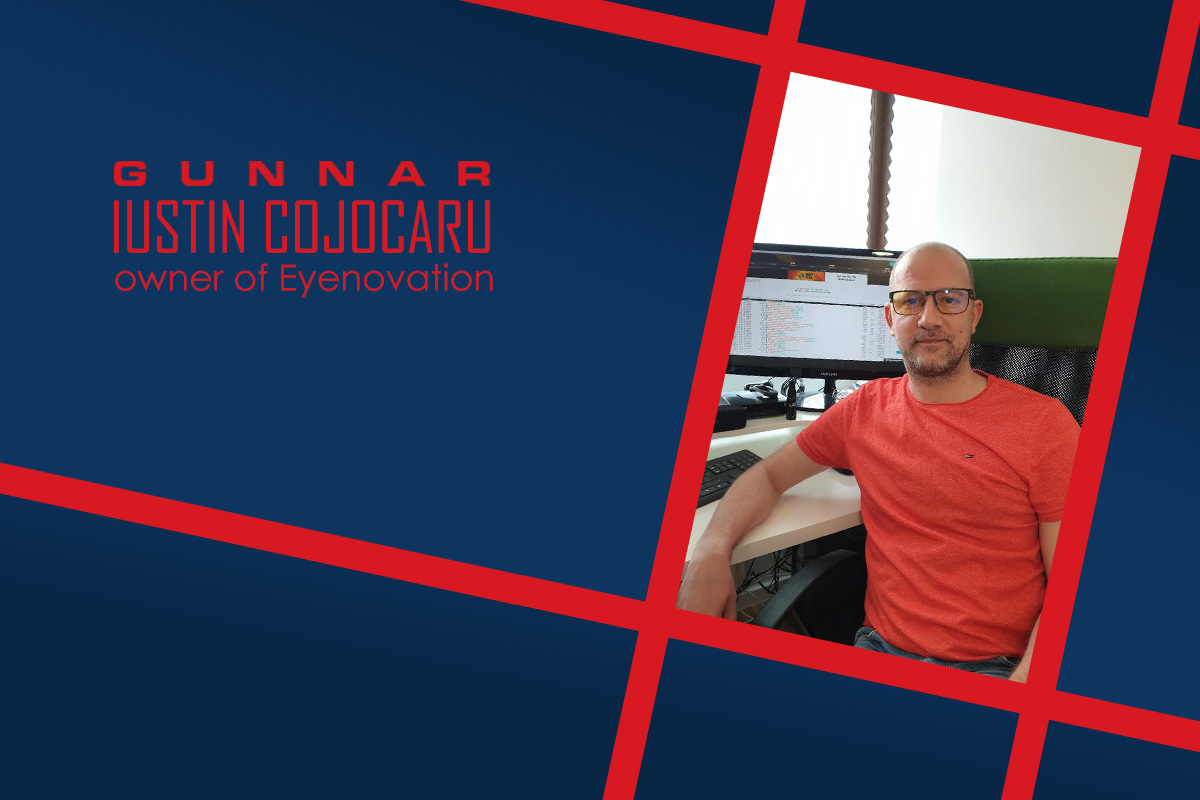 Reading Time:
5
minutes
Tell us about the history and current status of Gunnars Glasses.
Iustin: The idea for the glasses was born out of one woman's frustration with her husband's digitally induced migraines and worry about the eyes of her child who was fascinated by technology. Jenny Michelsen's husband, Matt, was suffering from headaches after hours sitting in front of six computer screens. The headaches were a symptom of Computer Vision Syndrome, a collection of minor ailments that build up over time.
As the Rancho Santa Fe woman urged her husband to see a doctor, she wondered whether her 3-year-old son, Gunnar, was getting a jump-start on similar problems.  If she and her husband believed the computers were getting to their eyes – and they didn't start using electronics until they were in their 20s – what would happen to Gunnar's generation?  Matt and Jenny Michelsen reached out to their close friend, Joe Croft, a former Oakley engineer, about the issues surrounding CVS.  They wanted to learn more about the effects of focusing on a digital image projected on a screen just inches from one's face for hours at a time and years on end.  The Crofts and the Michelsens began their five-year road to launch by talking to medical experts.  One of those experts was Dr. Jeffrey Anschel, a Carlsbad, California, optometrist who has become an expert in Computer Vision Syndrome and Visual Ergonomics.  He noticed the problem about 17 years ago when employees of a nearby computer company began complaining about dry and tired eyes and difficulty focusing.
They were problems that people generally didn't experience until they were in their 40s, but these patients were in their early 30s.  It didn't take him long to make the connection between their work and the required time spent in front of a computer screen.  "You can work, shop, communicate and do just about everything from your computer now, and people just don't realize how much time they're spending looking at the screen.  The digital images that computers project are one factor contributing to Computer Vision Syndrome.  The eye focuses on the hard edge of an image, but digital images don't have a clean edge.  As a result, the focus drifts forward and back, causing eye fatigue." Anschel also noted, "that when people spend long periods focusing on something close to their face, eye muscles tend to lock into a singular position, which is tiring and can push the eye down the path to becoming farsighted.  Meanwhile, the eye has to deal with light from conflicting sources, such as sunlight, that are much brighter than the computer screen.  There's also glare from the light shining into the eyes.  And the angle of view for the computer screen, which is straight ahead, isn't desirable.  People tend to focus better at objects when looking down, such as reading a book."
Croft and Michelsen set out to create a product that addresses the issues associated with digital eye-strain.  They completed their first prototype in 2006.  In early 2007, they founded the company and in October of 2008 they launched their first product.   Investors included Carl Zeiss Vision, 50 Cent, Peter Thiel and Monster, Inc. Retail customers include Amazon, Best Buy, Fry's, GameStop and Staples. Corporate customers include Facebook, Google, Microsoft.
Gunnar is present in Romania since 2015, when I began experiencing Computer Vision Syndrome symptoms after spending hours in front of two screens as a Poker player and began to look for a solution. This is how I've learned about Gunnar glasses being the no.1 brand among computer glasses brands and the next step was to become Gunnar representative in Romania and now also in Hungary.
Let us talk about the gaming glasses now. Do we really need customized special glasses for gaming?
Iustin: Yes, if we tend to be passionate gamers, we end up spending extended hours in front of our screens and we experience blurred vision, eye strain, and headaches – symptoms of Digital Eye Strain and Computer Vision Syndrome. Some compensate for their blurred vision by leaning forward, or by tipping their head to look through the bottom portion of their glasses. Both actions can result in a sore neck, sore shoulders and a sore back. GUNNAR gaming eyewear can help because is engineered to reduce digital eye strain while increasing contrast, comfort, and focus. And what is different for the gaming styles, compared to the computer styles produced by Gunnar is the shape of the temples that comfortably accommodates headsets.
What about gaming developers and others who work in gaming companies. How will they benefit from the gaming glasses?
Iustin: They can benefit too, because Gunnar glasses are made for anyone who works and plays on a digital screen for extended periods of time.  Gunnar also makes glasses without the yellow tint – with CLEAR lenses, for those who work in "true colour", such as gaming developers, graphic designers, digital artists.
What make gaming glasses special? What are the differences, for example, these glasses have with normal common-use glasses?
Iustin: Gaming glasses and computer glasses developed by Gunnar, with their amber-tinted lenses, make images appear clearer and sharper by adding contrast and, very important, filter out blue light. The lenses have an anti-glare filter that allows light from the computer in but keeps out distracting reflected light from other sources.  The lenses are also designed to be fitted close to the face, creating a "micro-climate" that keeps away the dry air currents and prevents dryness of the eyes. GUNNAR GAMING glasses, compared to GUNNAR COMPUTER glasses, have a more ergonomic shape and thin temples that are compatible with wearing headsets.
How do you ensure lower weighing frames for these glasses? Does the lower weight affect the durability of the glasses?
Iustin: GUNNAR has many styles to choose from. Some frames are lighter than others. GAMING frames are usually lighter and therefore more comfortable during long gaming sessions. These light frames are good quality ad durable frames – such as RAZER FPS, RAZER RPG, Torpedo, Trooper, Vayper, Heroes of the Storm.
I have seen some articles about using wide-angled lenses for gaming glasses. Could you elaborate on this point?
Iustin: Yes, especially for gaming, a wide-angled lens provides a panoramic view, as the frame does not interfere with the viewing field of the gamer "caught in action".
Now on to the business front. How has been the business going during this period of lock down. Some reports suggest that an increasing number of people playing games online. Does it reflect on your business?
Iustin: Yes, this has been a quite good period for our business and as our business is mainly online, we are running at full speed right now as work from home extended the hours we work in front of a digital screen and gamers play more while staying home. People became more conscious of spending long hours in front of digital screens and reached out to us to protect their eyes.
What are the best ways to buy the gaming glasses of Gunnars Glasses during the lock down?
Iustin: The best way to buy Gunnar glasses is definitely online. For Romania and Hungary our online shop is www.gunnars.ro. We are offering online advice on our chat and we implemented the "virtual try-on" feature on our site that enables anyone to try-on most of our styles.
Finally, what are the new innovations and offers that you have in store for post-COVID-19 situation? The gaming community is eager to hear any such announcements.
Iustin: Gunnar releases new frames each year and this year is no exception. At the beginning there was only the Amber lens that has a 65 BLUE LIGHT PROTECTION FACTOR – BLPF (filters out 65% of the blue light). Then Gunnar added the Clear lens with a 35 BLPF, the Sun lens that has a 90 BLPF and also Amber Max lens with a 98 BLPF, designed to be used before going to sleep or for extremely sensitive eyes. In July, Gunnar will be launching CRUZ for kids from 4 to 8 Year Olds and for kids from 8 to 12 Year Olds, as this was a concern from the beginning: children spend more and more time in front of screens and the parents want to protect their kids as much as they can. Right now, in May a new style was launched: Pendleton. Four new exciting gaming styles will be launched this summer – Lightning Bolt 360, Lightning Bolt 360 RAZER Edition, Assassin's Creed Valhalla and a new design in partnership with Razer: MOBA. For those who are more on the hip and "vintage look" side, there will be a new style called Berkely, in September.
Pre-conference interview, Vladimir Malakchi, CBDO at Evoplay Entertainment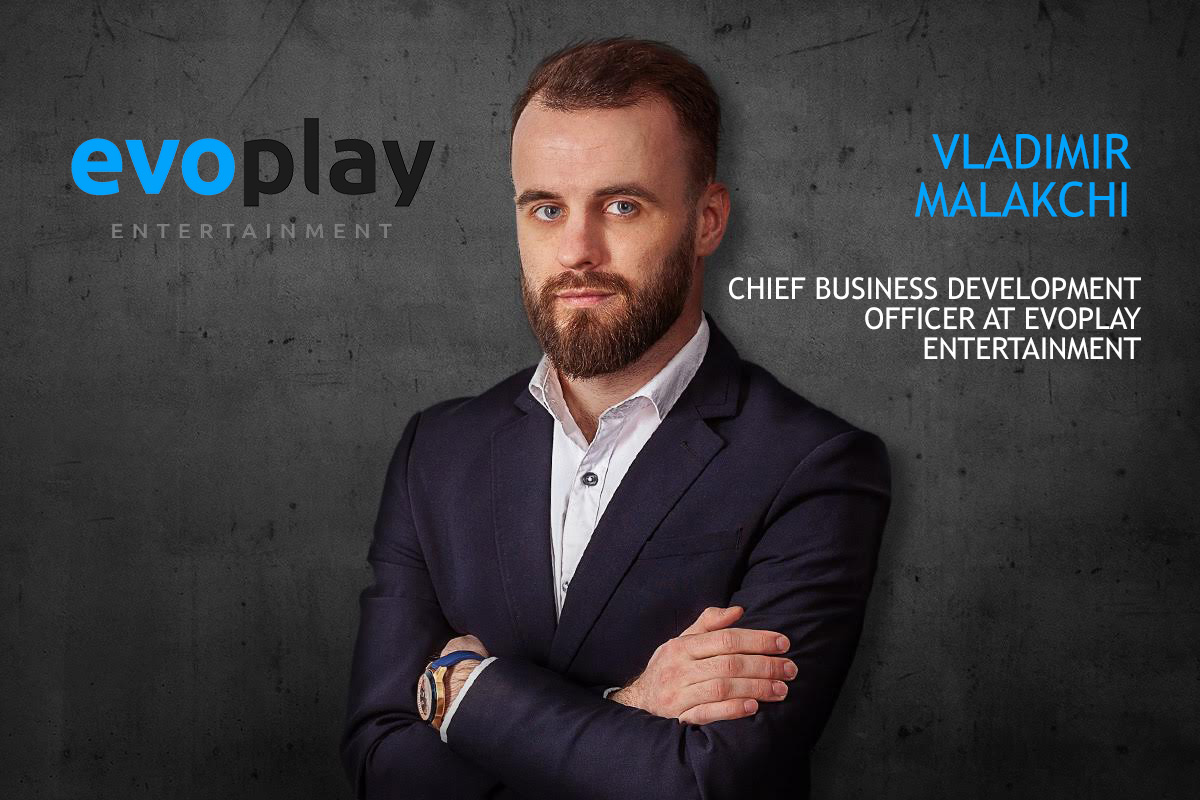 Reading Time:
3
minutes
How much of an impact has the COVID-19 pandemic had on your business plans?
As an agile young company, Evoplay Entertainment has been able to adjust its commercial plans quickly and react to the ongoing situation. While the pandemic may have blunted the industry's schedule, we're not letting that dampen our spirit.
With resources freed from a number of ongoing projects, we're able to embrace the challenge by going all in on our R&D process and continuing to work on pioneering new technologies. Instant games are a particularly interesting area right now; with the current downturn meaning that players are looking for a far more engaging proposition than the usual offering.
How has it affected your potential partners? Has it helped focus their mind?
It certainly should. The unwanted change in circumstances gives companies a chance to widen their appeal by reaching a new generation of players looking for entertainment. With a plethora of new products flooding the market, operators are reporting a marked change in player preferences. As gamblers become increasingly tech-savvy and hungry for innovation, traditional 'spin and win' slot games no longer have the draw they once did.
However, in order to pioneer the gateway from sportsbook to slots in light of the recent cancellations, it's essential to develop a tailored cross-channel portfolio that truly stands out for those who want something different. A new generation of player demands an immersive, detailed and aesthetically stunning entertainment experience which can be enjoyed on any device.
Here at Evoplay Entertainment, we're proud to provide exactly that.  From VR to 3D and every piece of immersive tech in between, now is the time for gaming suppliers to go bold and get creative. The market share is there for the taking for operators who offer a fresh approach.
What strategies have you put in place for business development following the cancellation of industry conferences?
Naturally, we're disappointed to see the cancellation of in-person conferences, such as the MARE BALTICUM Gaming Summit, which no doubt would have been a key regional event. Health and safety, however, have to take priority and we fully support the decision taken by organisers.
We certainly haven't let the cancellation put a dent in our plans. We're a tech first company and it's all about adapting and innovating. As well as making use of our global network for business development – we're ready to embrace the latest methods available for networking and insight, with virtual conferences such as these likely to prove invaluable during the current downturn. We're very much looking forward to sharing our experiences as well as hearing from expert voices through the industry.
How important do you believe virtual conferences to be? Do you believe online events such as these will become the new normal?
Virtual conferences are a great way to keep abreast of the latest industry trends and exciting new developments in technology. Events such as these also allow us to continue networking with colleagues and sharing our insights amid unprecedented global circumstances.
I think we're definitely at a point where new technology (i.e. virtual conferencing tools) are certainly coming into the mainstream – however the 'use case' for such an approach will remain to be seen once we return to normality.
As an industry innovator looking to bring new technology into the gaming space – whether it be 3D or VR – we welcome the addition of virtual conferencing as a new, fresh approach. However, despite its advantages, especially when it comes to reduced costs and convenience, there's also no substitution for the face-to-face meeting element. I personally predict that over the longer-term, rather than these events becoming the new normal, I would envision that we'll see them emerge as a mainstay niche to complement on-the-ground events throughout the calendar year.
Maxima Compliance's Antonio Zanghi on the impact of COVID-19 on compliance
Reading Time:
2
minutes
Maxima Compliance managing director Antonio Zanghi spoke with European Gaming to discuss how the ongoing global crisis is creating new challenges across the field of compliance, and what both operators and suppliers must do to adapt.
What does the gaming industry need to consider from a compliance perspective during the global lockdown?
We need to remember that the additional scrutiny that our sector has been under over the past couple of years has not disappeared because of this crisis. If anything, we are being watched even more closely than before.
In the UK, Labour MP Carolyn Harris has already been vocal about the additional dangers isolation will place upon those at risk of problem gambling in the UK.
And in France, regulator ARJEL has warned its licensees not to aggressively target new players with bonuses during the lockdown.
Concerns about player safety are top of the agenda right now, and a single slip up could prove costly.
The temptation for operators concerned about the financial impact of COVID-19 will be to loosen player, AML and responsible gambling checks.
In fact, the opposite is required. We are being watched closely, and a slip up by one operator will impact us all. Do not expect regulators to be forgiving of anyone seen to be exploiting the current situation.
What new compliance challenges is the COVID-19 crisis creating?
One interesting area has been the impact on the way suppliers approach technical compliance.These suppliers are under pressure to quickly deliver new content that can thrive in the current environment.
We've seen operators looking to immediately roll out new virtual sports and esports products, or change the way existing products and platforms operate.
But of course, all these products must meet the same strict technical compliance requirements as ever.
The companies that are rising best to this challenge are those which have already optimised their technical compliance processes.
It means they can be more flexible from a product perspective right now, and that has never been more important.
What longer term impacts will this crisis have on the future of compliance within the online gaming industry?
I think it will accelerate the trends we have observed over the past few years. The lockdown provides an opportunity for both operators and suppliers to evaluate and rethink approaches to compliance.
We have been advocates for a new approach to compliance for a long time now. Even before this pandemic, the move towards a dot country model of regulation has made both regulatory and technical compliance more important than ever.
Speed and a comprehensive understanding of requirements are critical. The operators and suppliers who have grown quickest have been those who best execute on this.
This crisis lays bare why we talk about how speed, flexibility and agility within compliance are so important. You need to be able to adapt to sudden shifts in the market.
The operators and suppliers who had not yet taken this lesson on board are now finally facing up to this reality.