Understanding the different types of online gaming bonuses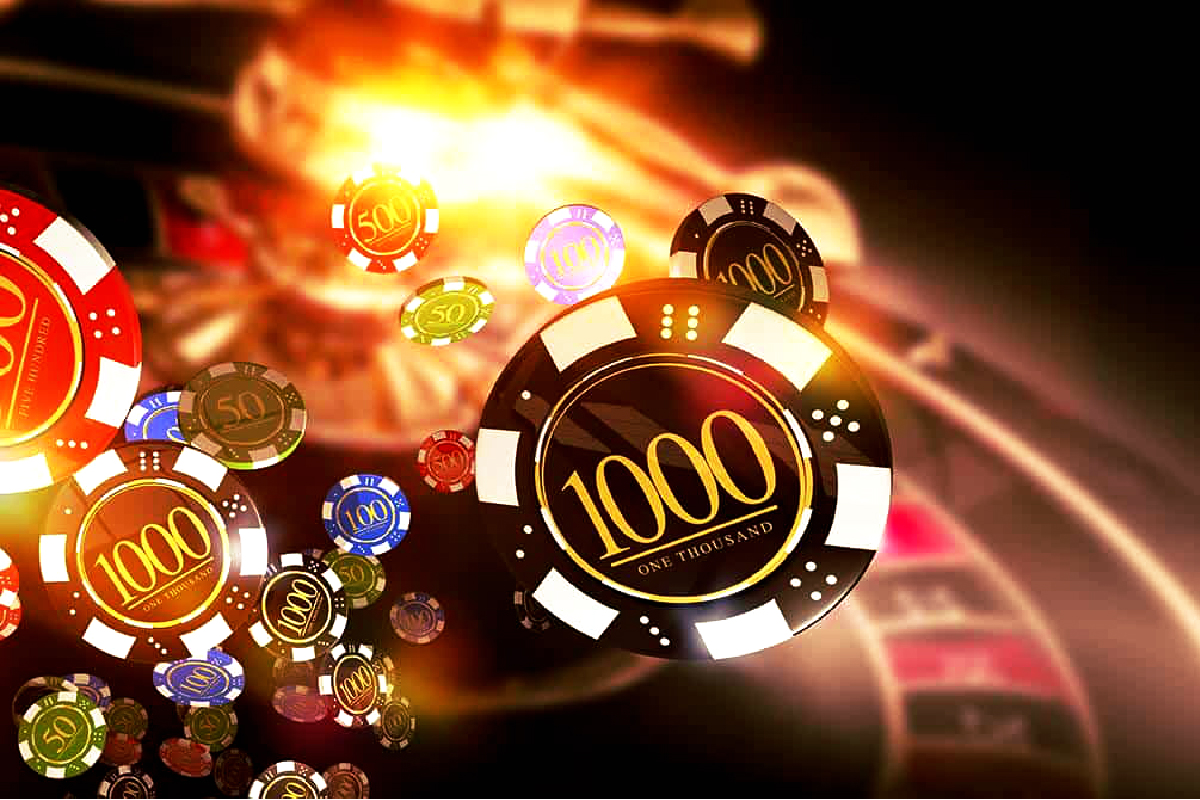 Reading Time:
3
minutes
Online gaming bonuses have not existed at the beginning of the online casino industry era. The reason might be the fact that there was just two online casinos and so there was not much competition. Nevertheless, the nowadays are part of the whole industry.
We are going to address some of the most popular types of online gaming bonuses and those come in the form of:
Sign Up Bonus
Free Spins
Reload Bonus
Loyalty/VIP Scheme
While most gambling sites have their own unique way of providing an extra value to their customers or new players, their offer can vary quite significantly from one site to the next. And these especially vary the most when it comes to the Sign Up Bonus.
The industry has seen a rapid progress and in just a few short years after its inception, many new online casinos entered the market thus increasing competition and facilitating the need for casinos to differentiate themselves from one another. While there were not that many suppliers to choose from back then, the sign-up bonus or often titled as the welcome bonus was first introduced to do just that.
The bonus also served to reduce the perceived risk of trying something "new". In their initial forms back in the late 1990's and early 2000's, online casino bonuses were much more generous than today but also had far less associated terms and conditions – imagine having to just read through a handful of terms instead of the pages that are now in place!
The basic principles of sign up bonuses have remained the same through time and their true meaning is that a player deposits a small sum of money initially and is compensated with a bonus, generally equivalent to or greater than their deposited amount. Today the rules have become more complex due to increased competition, number of casino players, as well as increased bonus abuse. We must also add the legislation and regulation of governing online casinos in the mix and the huge pressure to comply with them making the simple bonuses a complicated scheme.
While sign up bonuses are a great way to start playing in an online casino with some extra cash, we must not ignore the Free Spins Bonus.
The free spins bonus has been especially created for players to test drive online and mobile slots games or casinos with little risk.
We would like to reflect on the test driven online and mobile slots games, because they are the most popular games and come in many themes. We are covering the launch of new slots games weekly and we can say for certain, that you would first need to test drive the one that looks interesting to you before spending more time playing them and eventually calling them your favorite. You can browse the latest slots games release from last week to get the feel about what is new in the slots industry.
A free spin is one spin of a reel where you don't have to pay to spin. If the casino gives you a 10 free spins bonus, you are allowed to spin ten times on a specific slot machine without paying and anything you win goes into your bankroll / play money. Which is pretty awesome, given that some casinos offer no deposit bonuses which come in the form of free spins.
Any winnings you do get from free spins bonuses tend to have wagering requirements however. So the money has to be played a certain amount of times before you can claim it.
As in the case of sign up bonuses, the terms and conditions have become complex and you need to read them carefully in order to fully understand how they work.
When it comes finding these offers, it might be tricky if you are the citizen of certain countries. For instance, in Belgium, advertising for cashback bonuses, and cashbacks themselves must disappear completely. Casinos can still offer welcome bonuses and free spins, but are limited to advertising them on their own website only.
Jumping ahead to already registered players…
Online casinos are not all about attracting new players, there is also a retention part and the most effective way of letting you that you are an important customer is to receive rewards. The reward for already registered depositing players usually come in the form of Reload Bonuses or Loyalty/VIP Schemes.
Reload bonuses are very popular, and these are offered on subsequent deposits that you make. Some sites make reloads available to all customers on their first deposit of the month or week, while others only offer them based on certain criteria.
Most of the sites also offer a loyalty scheme or VIP program. These work by rewarding you based on your gambling activity. In simple terms, the more you play the more you'll receive. Rewards may be simply in the form of cash credited to your account, or you may be able to earn things like exclusive hospitality at sporting events, tickets to concerts or electronic items.
We hope that this article has answered some of your questions when it comes to bonuses and make sure to play responsibly and always read the bonuses terms and conditions carefully in order to fully understand its payout.

Nederlandse Loterij Appoints Sven Kramer as Brand Ambassador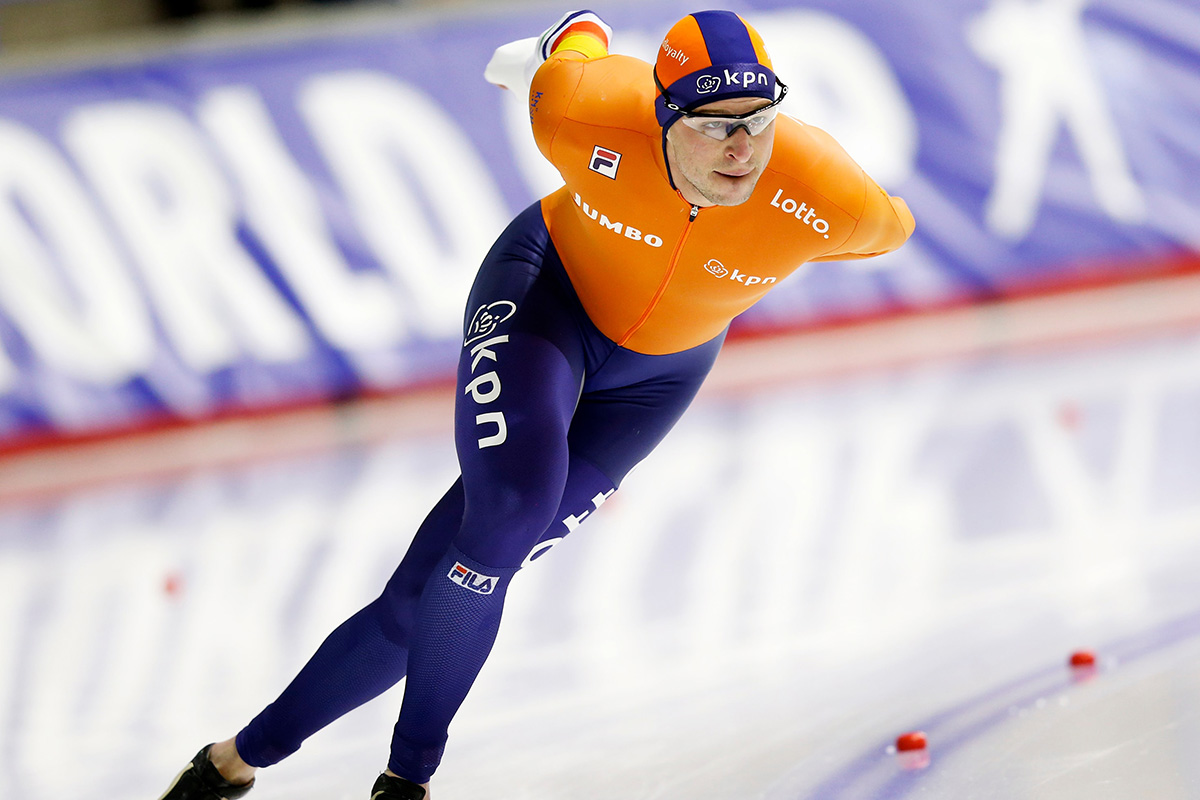 Reading Time:
< 1
minute
The Dutch National Lottery (Nederlandse Loterij) has appointed speed skater and four-time Olympic champion Sven Kramer as its brand ambassador.
Kramer joins the team of Nederlandse Loterij sports ambassadors in the run-up to the 2022 Olympic Games in Beijing. The deal confirms the lottery's role as a partner of skating Netherlands and as a co-main sponsor of the Royal Dutch Skating Association (KNSB).
"Within the rich history of long track speed skating, Sven is the undisputed number one. As a partner of TeamNL, we have of course been involved in the Olympic Games for many years and have already enjoyed his achievements a lot. He is a great sportsman with an unprecedented winning mentality, which we as a gaming organization are big fans of," Judith Keizer, Sponsor Manager of Nederlandse Loterij, said.
"When Lotto, one of the seven game brands of the Nederlandse Loterij, was a partner of the skating team, I already worked with them a lot and I got to know the Nederlandse Loterij as a committed partner with a real heart for the sport. I look forward to the collaboration," Sven Kramer said.
Entain Appoints Jette Nygaard-Andersen as its New CEO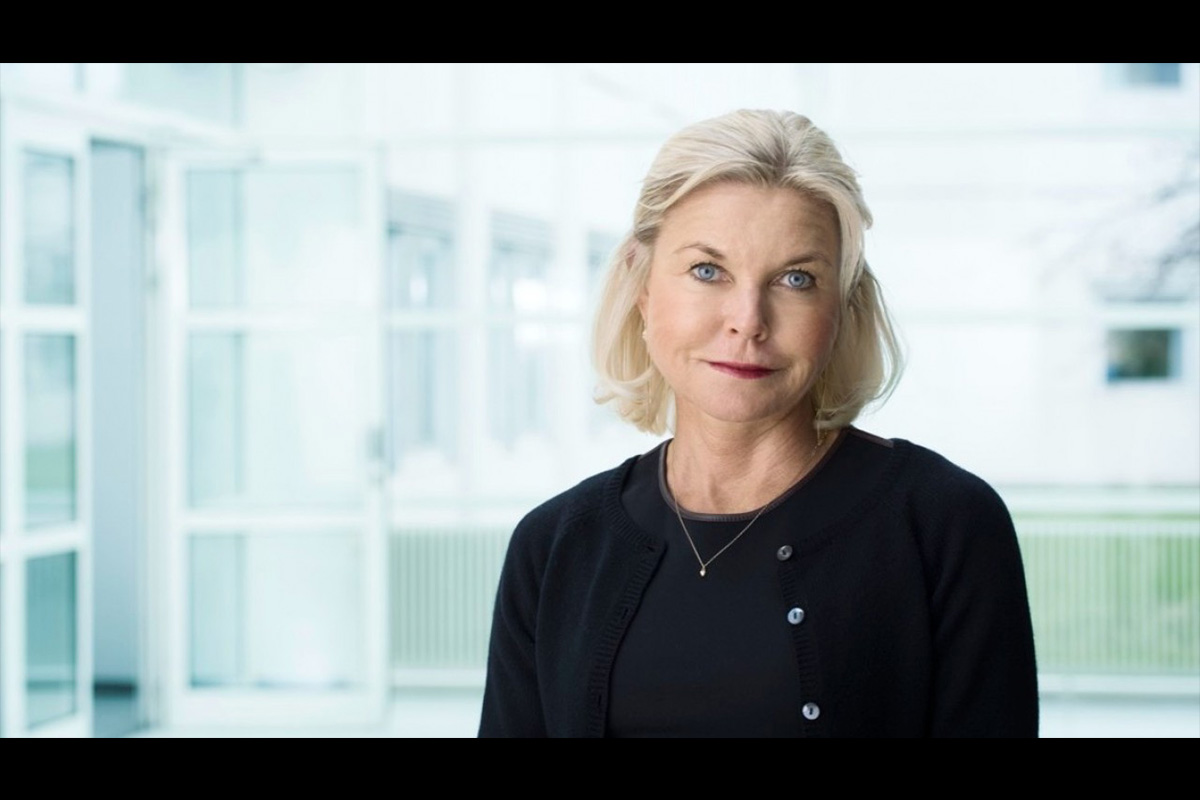 Reading Time:
2
minutes
Entain plc has appointed Jette Nygaard-Andersen as its Chief Executive Officer with immediate effect. Jette is currently an independent non-executive director of Entain.
Shay Segev, the outgoing CEO, will remain available to Jette, the Board and management until July 8, to facilitate an orderly transition.
In addition, Rob Wood, Entain's CFO, will have the role of Deputy CEO added to his current role with immediate effect, and Sandeep Tiku, Entain's Chief Operating Officer, will be appointed to the Board later in the year.
Barry Gibson, Chairman of Entain, said: "We are extremely fortunate to have such an outstanding candidate and readymade CEO in Jette. She is already deeply immersed in Entain's strategy, and clearly shares our ambition to be the world-leader in sports betting and gaming entertainment.
"Jette and I have been immensely impressed by Rob. He is extremely well regarded internally and externally, and the additional responsibilities will enable him to further develop his operational skills as well as overseeing a key tenet of our growth ambitions through M&A.
"Sandeep has been integral to the development of Entain's unique proprietary technology platform, which is a source of significant competitive advantage. His appointment not only reflects his contribution to the success of Entain but is also aligned with our aim to have a broader range of experiences and inputs on the Board."
Jette Nygaard-Andersen said: "I am very excited to have the opportunity of continuing the extraordinary momentum that Entain has in its existing markets, as well as helping it enter new regulated markets and reach new audiences. I am delighted that Rob has agreed to take on broader responsibilities and that the importance of our proprietary technology is recognised through Sandeep's appointment to the Board. I am deeply wedded to Entain's commitment to providing industry-leading levels of player protection, and to its philosophy that the most sustainable business in our industry will be the most successful business in our industry. I cannot wait to get started."
Dutch Gambling Regulator Imposes €600,000 Fine on Virtual Coin Gaming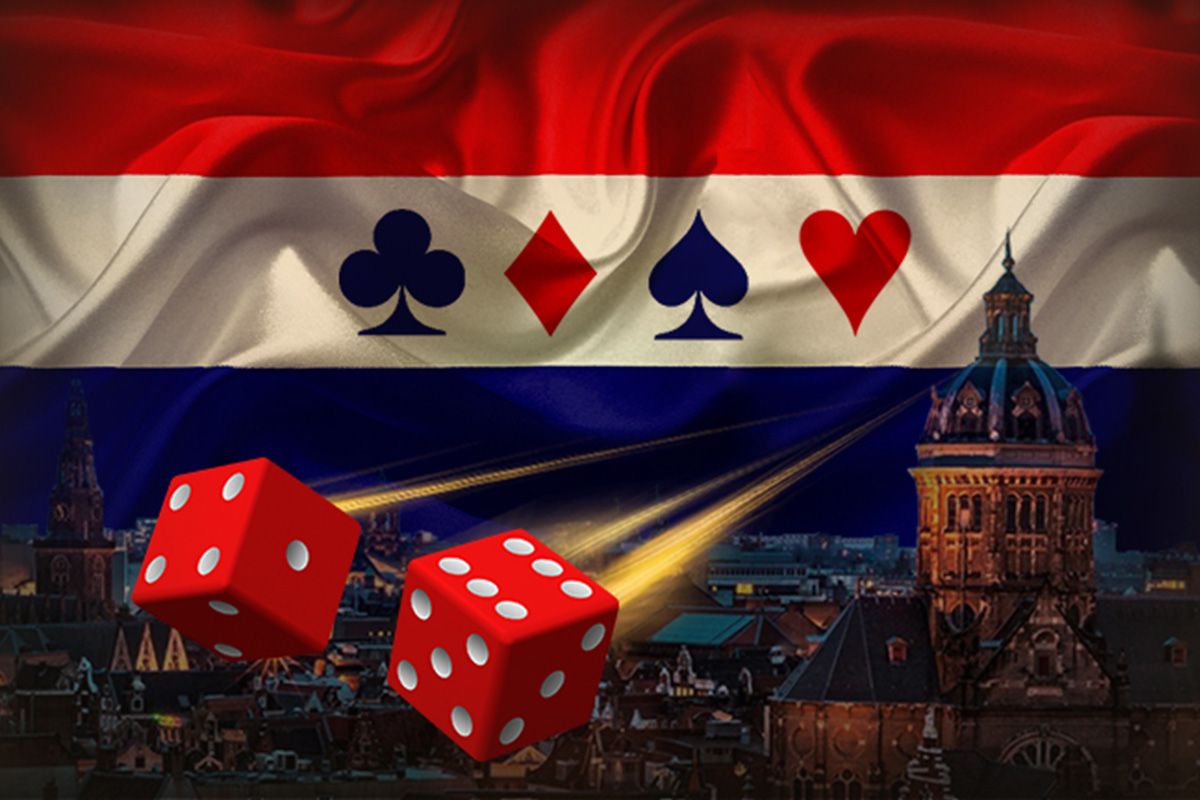 Reading Time:
2
minutes
Dutch gambling regulator Kansspelautoriteit (KSA) has issued a fine of EUR 500,000 against the Curacao-licensed operator Virtual Coin Gaming (VCG) and a separate EUR 100,000 fine against an unnamed employee of the company for creating online games that the authority deemed to be games of chance.
VCG offered games via the websites www.futgalaxy.nl and nl.futgamer.com, which included online betting for football, hockey, and US sports, a FUT jackpot and game packs. Its online games were based on FIFA Ultimate Team (FUT), a card game that is part of the EA Sports FIFA video game franchise, in which players earned credits in the FUT video game either by purchasing these credits directly on www.futgalaxy.nl and nl.futgamer.com or by exchanging virtual currency earned in the EA Sports video game FIFA.
These game packs were a simulation of loot boxes found in the FUT-based FIFA video games in which players had the option to purchase six different packs with values ranging from 5000 to 100,000 credits. Highly rated soccer players were randomly added to the packs. Since the Dutch Betting and Gaming Act does not issue licenses for internet gaming, online games of chance are forbidden in the Netherlands.
Since 2018, in response to research that revealed a link between loot box games and gambling addiction, the KSA has focused on loot boxes, particularly in-game packs in FIFA video games.
The KSA pointed out that online games of chance violate the Betting and Gaming Act. According to the KSA, it was clear that this was a case of an unlicensed operator that specifically target Dutch consumers through the use of the Dutch language, the .nl domain extension and the use of the Dutch payment system iDEAL.
The KSA deemed the VCG game packs to be games of chance. Research carried out by the KSA in January 2019, bolstered by announcements on the websites themselves, revealed that participants generally are not able to predominantly influence their chances of receiving prizes from VCG loot boxes. The KSA also referred to a decision of the court The Hague of 15 October 2020 regarding Electronic Arts, which ruled that in-game packs (i.e. loot boxes) inside FIFA video games constituted games of chance.