The Growing Trend for Faster Gaming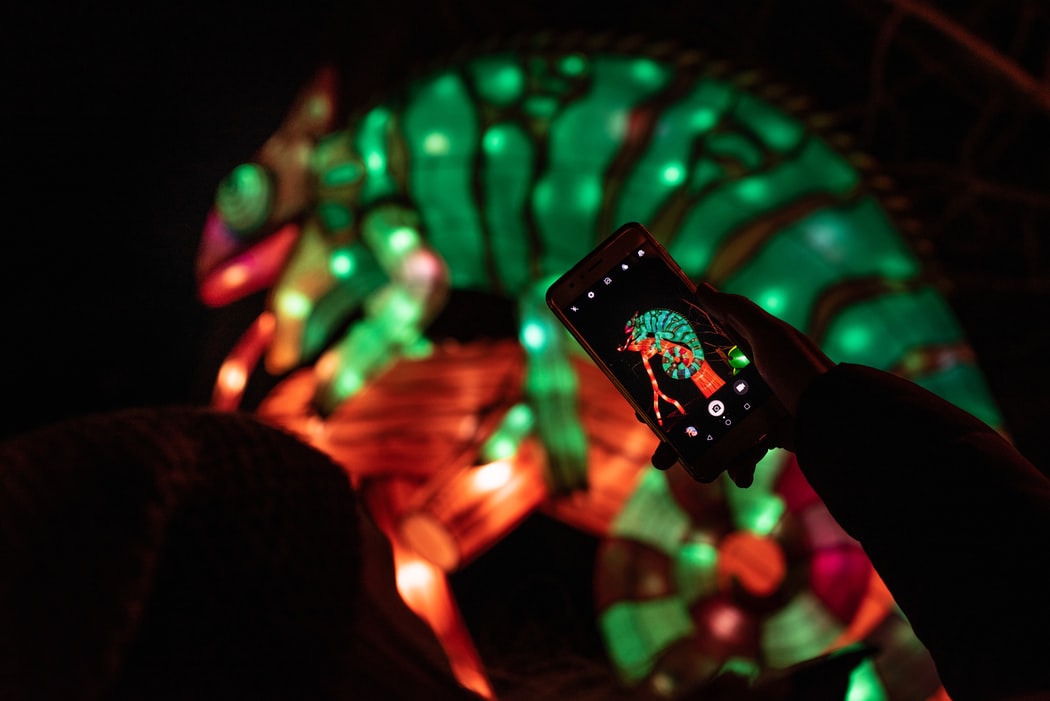 Reading Time:
3
minutes
The modern world is growing ever faster and with it is the trend for speedy gaming. Whereas it used to be most gamers' preference to sit down for a good couple of hours' session on their favorite console game, with the rise of portable gaming, people are often choosing to play on the fly. This has lead to frequently interrupted gameplay and quick 2-minute sessions between trains being far more commonplace. Why has this occurred and what are gaming companies doing to address this new need?
Warp Speed World
Although it sometimes seems like it, the world isn't actually speeding up, it's just that we're getting rapidly worse at concentrating. Research from the Technical University of Denmark suggests that our attention span is narrowing on a global scale. There are, of course, a myriad of reasons for this, but one of them is our constant bombardment with new information. This idea of constant novelty has lead to a quantifiable decrease in attention span. One of the results of the study showed that in 2013 a global Twitter trend would last on average for 17.5 hours, compared to nowadays when it lasts 11.9. In such a short space of time, this shift is remarkable. In terms of gaming, this means that our want to skip ahead, seek new challenges and move between games is ever increasing.
Making Skipping Ahead Simpler
Poker in the physical realm can often be quite a drawn-out process; players spend a long time trying to work out each other's cues and tells. In the mobile world, however, several companies have realized that people don't always want it to be and therefore, it doesn't have to be. PokerStars recently released its Zoom feature, which allows players to skip through the remainder of the game after seeing their cards. This is a simple fix, that allows players to spend some time figuring out their options if they want to or to skip through quickly when they don't have the luxury of time.
Increasing Novelty Value
One of the methods that gaming companies are using to keep our attention for longer is increasing the feeling of novelty. As mentioned before, one of the reasons for our desire for quick play games is that we are becoming used to seeing new information more and more frequently. So, if you can provide new content more frequently, then it stands to reason that people will spend longer on your game. Pokémon is one such company who are masters of capturing novelty. Although the main gameplay aspect of all of their games is the Pokémon battle, this feature on its own would quickly become tiresome. Realizing this, the company gave players the ability to collect, initially, 150 different magical creatures, some easy to find, some much harder. As a result, people will happily play through battle after battle, searching for the elusive rare Pokemon. All the time that they are doing this, they are building up what is known as a 'teddy bear' effect with the Pokémon used most often, in that players develop a connection with them. This connection, teamed with the promise of novelty, is what keeps us playing a fantastically simple game for such long periods of time. With each release of the game, new Pokémon and new features such as virtual reality are released, keeping that same anticipation of the unknown high.
Breaking the Rules
Another quick play game that is wildly popular is Subway Surfers. This game allows you to 'surf' on the top of subway trains, collecting points along the way. This game is the perfect format for quick play fans, as you can pause at any time. However, one thing that is interesting is that, despite its quick play format, many users can spend literally hours on it. But why? One of the great things about gaming is that there's no punishment for breaking (most of) the rules. If you were to surf the subway trains in real life, you could seriously injure yourself, or risk imprisonment. However, in this game, there's none of that real-life worry. Players can rebel against authority without any real threat of punishment – that is, of course, unless the in-game policeman happens to catch up with you! This heady mixture of safety and risk comes together to create a game that is endlessly playable. It seems that many of the attributes that make up a quick play game are, in fact, just the things that keep us playing them for longer.

Nintendo DS ranked as the top console gamers most want to see make a modernised comeback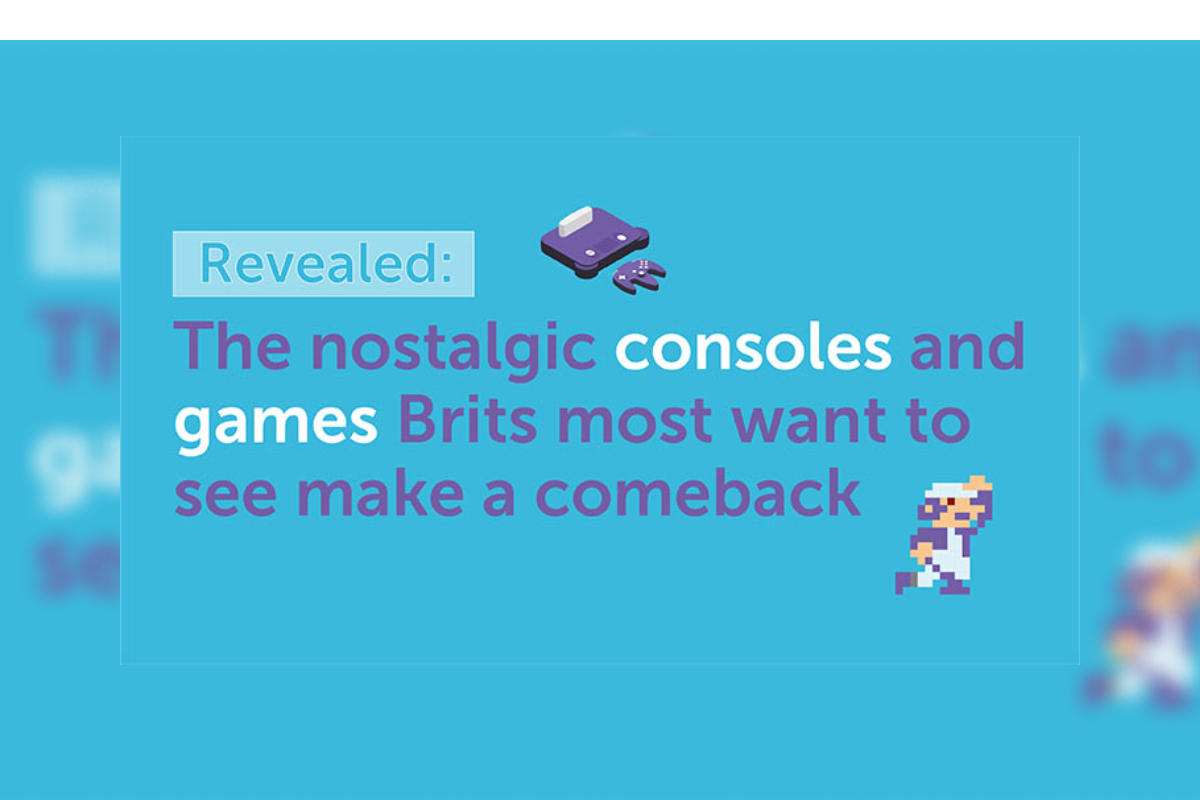 Reading Time:
2
minutes
A new study by Hyperoptic delves into gaming nostalgia, revealing the retro consoles gamers most want to see make a comeback
Almost two-thirds (61%) of gamers want the Nintendo DS to return, making it the most sought-after console, followed by the PlayStation 1 (60.6%) and 2 (57.9%)
The study also taps into the most in-demand retro games, with the 1991 version of Sonic the Hedgehog taking the top spot (38%)
Over the last year or two we've seen new consoles and games launch such as the Nintendo Switch OLED, PS5, and Pokémon Diamond and Pearl. But with search interest for 'retro gaming' on the up, it seems many are currently looking for a hit of gaming nostalgia.
Hyperfast broadband provider, Hyperoptic has delved into the world of gaming nostalgia, to uncover the most sought-after consoles and games that players would most like to see make a comeback, or be modernised. Not only that, but the study also unveils just how much money players would spend to get their hands on the consoles.
Based on the percentage of gamers that most want the console to make a comeback or be modernised, the top 10 desired consoles and how much gamers would be willing to pay are:
| | | |
| --- | --- | --- |
| Console | % of gamers that want the console to make a comeback/be modernised | The average price gamers are willing to pay |
| Nintendo DS | 61.0% | 177.21€ |
| PlayStation 1 | 60.6% | 187.01€ |
| PlayStation 2 | 57.9% | 196.84€ |
| SEGA mega drive | 57.0% | 172.07€ |
| Nintendo Game Boy | 56.8% | 165.85€ |
| The Commodore 64 Games System | 53.5% | 191.28€ |
| Nintendo 64 | 53.0% | 180.85€ |
| Nintendo Game Boy Colour | 52.3% | 181.70€ |
| Super Nintendo Entertainment System (SNES) | 51.8% | 188.72€ |
| Nintendo Game Boy Advance SP | 51.2% | 191.05€ |
Nintendo consoles are leading the way, with six consoles making up the top 10. Taking the top spot is the DS. Released globally between 2004 and 2005, gamers would be willing to spend over 177€ to purchase the handheld console. The PlayStation 1 and 2 make up the top three.
However, considering the consoles that didn't make the top 10 most desired list, it seems gamers would be willing to spend the most money, overall, on the Xbox One console – 236.45€ to be precise. Over two-fifths (44%) chose this as one of the consoles they'd want to see make a comeback/be modernised, making it the 20th most desired console.
Now we know the most sought-after consoles, looking at the nostalgic games gamers would most love to see make a comeback or be modernised, without further ado, the top 10 gems are:
| | |
| --- | --- |
| Game | % of gamers that would love to see the game make a comeback/be modernised |
| Sonic the Hedgehog (1991) | 38.0% |
| Super Mario Kart 64 (1997) | 33.4% |
| Space Invaders (1978) | 28.3% |
| Tetris (1984) | 25.8% |
| Super Mario Bros (1985) | 25.3% |
| Sonic the Hedgehog 2 (1992) | 24.3% |
| Donkey Kong (1981) | 21.4% |
| Crash Bandicoot (1996) | 20.3% |
| Tekken (1990) | 13.0% |
| The Legend of Zelda (1986) | 12.8% |
1991's Sonic the Hedgehog claims the top spot, with almost two-fifths (38%) of gamers opting for the game. Other classics on the list include Taito's 1978 Space Invaders, and Tetris, a game focused on finding the best way to arrange coloured blocks – who would've thought this would still be as popular today? Nintendo's 1981 arcade hit, Donkey Kong, is also another classic game that over one in five (21%) players want to see modernised. We can only dream…
For more information on the top consoles and games, head across to: https://hyperoptic.com/blog/the-most-sought-after-nostalgic-consoles-and-games-revealed/
Allied Esports and Cyberathlete Championship Series teams up with Challengermode to host SI2022 Open Qualifiers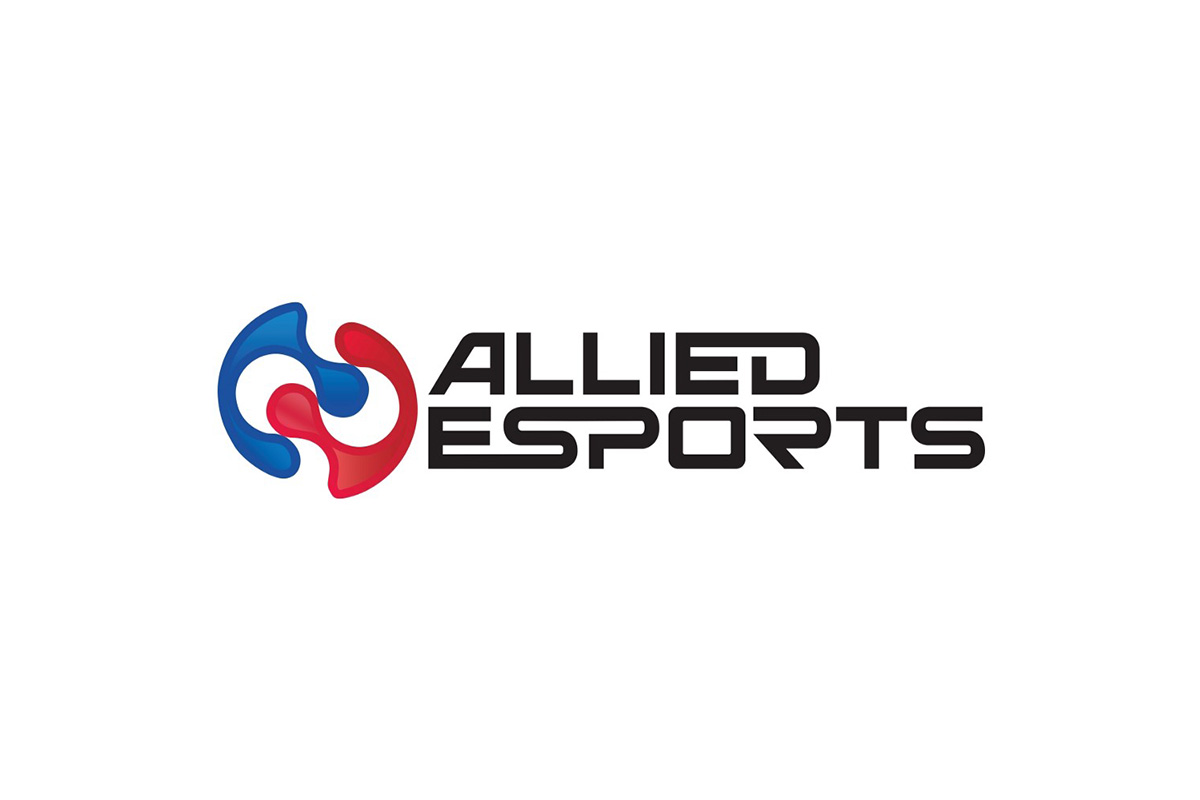 Reading Time:
2
minutes
Leading global esports platform Challengermode has teamed up with Allied Esports and Cyberathlete Championship Series to host the European and North American open qualifiers for the 2022 Six Invitational – the last chance for competitors to make it to the Rainbow 6 World Championships in Montreal.
The winner of the open qualifiers for each region will win a spot at the SI2022 finals being held in Montreal, Canada next February. There they will have a chance to compete against the best professional teams in the world for a prize pool of $3million. The Group Stage will take place from February 8th-12th, playoffs from February 14th-20th, with the Grand Final happening on February 20th 2022.
Organised by Allied Esports and the Cyberathlete Championship Series (CCS), the first Qualifier starts 4th December, with tournament sign-up now available for any hopeful teams across Europe or North America. Only one slot is up for grabs from each regional qualifier of North America, Europe, Latin America and Asia Pacific, so expect competition to be fierce.
Philip Hubner, CBDO at Challengermode said: "Having Allied Esports and the Cyberathlete Championship Series choose Challengermode as the platform to host open qualifiers for the SI2022 competition is a wonderful endorsement of our ability to make the highest levels of esport competition open to anyone. CCS is a pillar of the community tournament scene for Rainbow 6 in North America, and Allied has been instrumental in elevating the level of competition across Europe. We couldn't be more excited to be working with such impressive organisers, and hope that players will enjoy competing using the Challengermode platform to play on the biggest stage in the Siege year, and even potentially become World Champions."
Rob Walker, founder of the Cyberathlete Championship Series said: "The support Challengermode has been able to offer through its automated tournament platform has made scaling the open qualifiers to any size we may need exceptionally easy. We've been extremely happy with the usability and versatility of the tools they've been able to provide, and we look forward to working closely with Challengermode to offer as many teams as possible the chance to compete at the highest level of competition for Rainbow 6 Siege."
Leon Groenewoud, CEO Europe and VP Gaming & Esports at Allied Esports added: "We're incredibly excited to be producing the European qualifiers for the SI2022 in our Hamburg studio. Being able to rely on Challengermode to once again provide the best platform to administrate the tournaments frees us up to focus on providing the best possible production services to elevate creators, competitions and content across the esports industry."
Interested teams can sign-up for the chance to qualify for the World Championship in R6 with SI2021 through the Challengermode website here. Open qualifiers will run from 4th-18th December, with North American Qualifiers viewable via the official CCS Twitch channel and European Qualifiers via the official Rainbow 6 Twitch Channel.
Week 48/2021 slot games releases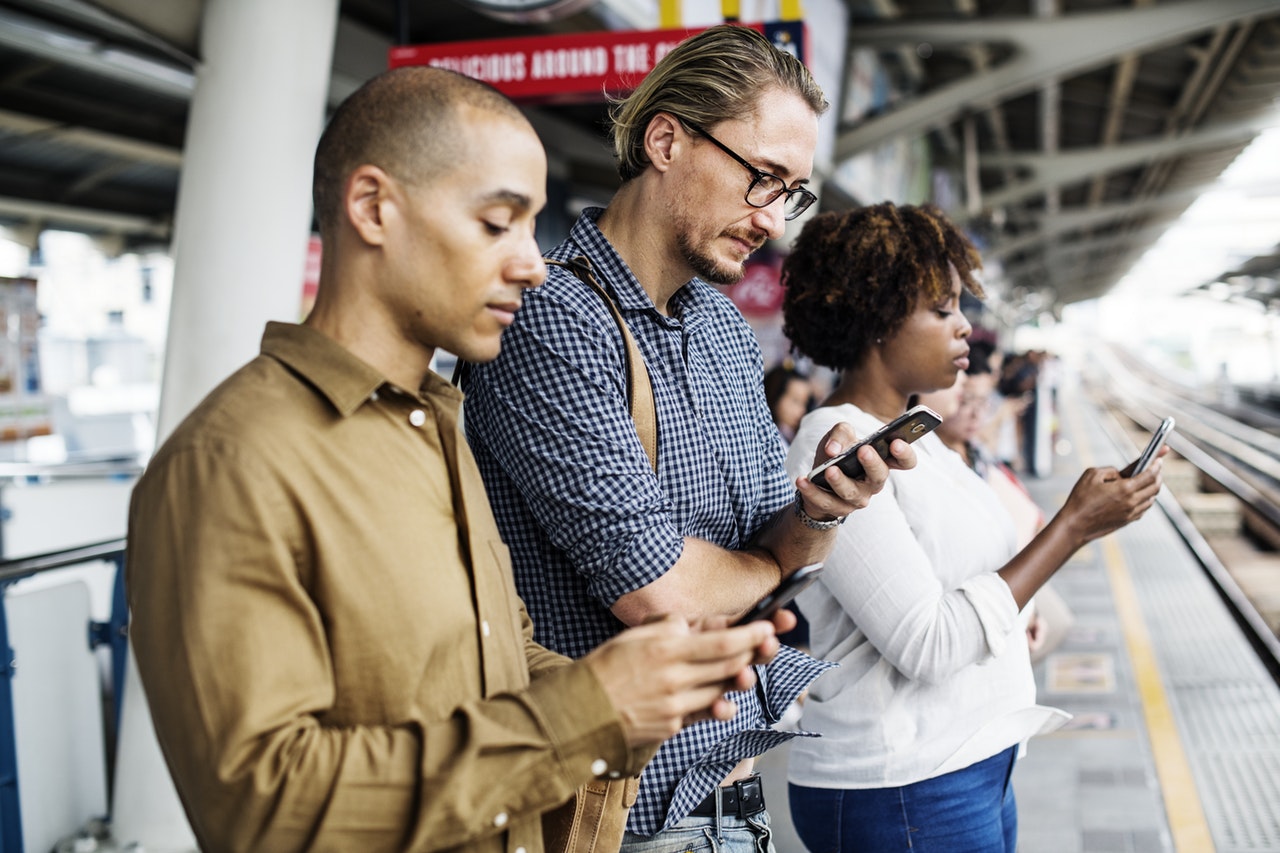 Reading Time:
8
minutes
Here are this weeks latest slots releases!
MGA Games, producer of localised slot games for global operators, expands their line of games starring successful DJs. The DJ-themed productions are full of energy and rhythm, a proposal sure to excite all players. With themed symbols: DJ headphones, microphones, samplers … and the warmth of the crowds, these 5-reel slot games immerse users in a great electronic music party.
Spinomenal, has released its slick new slot, Blue Panther. Spinomenal's new title is set deep in the jungle where a tropical soundtrack accompanies players as they trek amongst wild animals and succulent flowers on a hunt for riches.Free games trigger when three or more scattered waterfalls splash onto the screen. During the base game, the Free Spin symbols only are revealed on reels 1, 3 or 5. Any three scattered Free Spins symbols gifts players with five free spins and pays x1 the total bet.
Yggdrasil, has partnered with AvatarUX to release PiggyPop™, set in the glamorous world of its porcine inhabitants. Set in a glitzy, casino-style setting, PiggyPop™ sees AvatarUX's iconic PopWins™ mechanic return, with each win 'popping', before the reel height increases and two more symbols take their place. The feature allows the reels to expand to up to six symbols in base play, and eight in the free spins mode.
Pragmatic Play, is ramping up the excitement for Christmas a little earlier than usual with festive new release, Santa's Wonderland™. Not only is Santa Claus coming to town this Christmas – he will also be taking on a prominent role in the provider's latest slot release, packed to the brim with Christmas presents, coloured baubles and incredible festive rewards.
OneTouch has released Fire Combo, an exhilarating slot that provides players with a light show like no other. The bursting video slot will treat players to a delightful spectacle, one where they will be rewarded with exhilarating visuals and big wins. Anyone watching the eye-catching firework display will have the chance to purchase instant free games, giving them the option to collect games won or gamble them to win even more.
Golden Hero's latest slot game is a non-traditional, high volatility grid slot game designed in a spiral pattern twisting around the screen hence creating a game experience that is extraordinary. With the help of the robot, Fusion Bot, the goal is to match symbols in this futuristic fast-paced game that never lets up. Wild Fusion has stunning animations, fast action and the friendliest robot players will ever meet.
Hölle Games, the Berlin based slots start-up, have launched Höllische Sieben, the latest in their "Classic" line of slots. Höllische Sieben translates to "Hellish Seven" in English and is a 5×3 slot with 5 paylines and a very high volatility. Playing with the hellish theme, the game features a special scatter Seven that can supercharge wins, with five Sevens paying 777x the stake.  Spicy chillies and other fruits (yes, chillies are fruits!) are stacked on the reels too, allowing for some big win action.  Two RTP variants are offered, 88% and 96%.
ThunderSpin is delighted to announce the release of its latest enthralling new slot, Western Riches!  In this cowboy-themed game, the player hits the barren trails and the open prairies in search of big rewards, relentlessly, like a proper bounty hunter. Western Riches will guide the player to a typical wild west type of town laden with wooden colonial buildings and dusty roads. In this colourful and lively game, the reels spin to show characteristic symbols like whisky bottles, pistols and ammo, hat and gloves, bandits and many more.
iSoftBet, has unveiled its spectacular Christmas slot, Scrooge Megaways™. Incorporating both the popular Hold & Win and Megaways™ mechanics, Scrooge Megaways™ is the latest addition to iSoftBet's Twisted Tales collection, inspired by iconic fictional stories. Scrooge Megaways™ is centred around Ebenezer Scrooge, the infamous miserly figure at the centre of Charles Dickens' classic novel A Christmas Carol.
Habanero travels to Germany in its latest 5×3 slot, Prost! The title that allows players to let loose as they participate in the iconic stein-focused festival. With a warm colour scheme that matches the real event and two welcoming characters, Heidi and Hans, players will be instantaneously teleported to a festive Munich. The new slot includes an exciting Map Feature that is triggered whenever a Wild lands, this allows festivalgoers to win Free Games or Cash prizes. There are up to 25 Free Games on offer, all of which can be retriggered and multiply prizes by x10.
Fantasma Games, is taking players on a submarine adventure in its latest release, Wins of Nautilus Megaways. The theme takes inspiration from Jules Verne's Twenty Thousand Leagues Under the Sea and combines this with striking visuals, stunning animations and authentic sound. Wins of Nautilus Megaways uses Big Time Gaming's innovative reel matrix to deliver up to 117,649 ways to win with every spin, but the big win potential does not stop there. The unique Countdown Bomb Feature makes a splash.
Swintt, have been back in the kitchen this month cooking up another tasty treat for players in the form of their new premium release, Kochbuch. A classic, food-themed slot that features five paylines and top wins of up to 5,000x the selected stake, Kochbuch invites players to don their apron and oven mitts to see if they can whip up mouth-watering payouts using a range of unique symbols that includes smiling chefs, steaks, broccoli and aubergines.
Play'n GO have got into the festive spirit early this year with the release of Moon Princess: Christmas Kingdom. Like its prequel, Moon Princess: Christmas Kingdom is a 5×5 grid slot. And it isn't shy of features to keep players on the edge of their seats. Girl Power is triggered randomly on initial spins when no winning combination is made and one of the princesses – whoever is visible on the grid – will have their power play out. Love will choose a random symbol and all matching symbols will transform into a different symbol type. Star has the power to add one, or even two, Wild symbols to the grid. And Storm will remove two types of symbols from the grid.
Inspired Entertainment, Inc. is pleased to announce the launch of Big Fishing Fortune™, a fish-themed 5×3 reel, 10-win line slot game, with a novel bonus mechanic and tremendously fishy puns! With its crisp graphics and immersive underwater sounds, Big Fishing Fortune offers players a reely engaging experience, where any fin is possible. Big Fishing Fortune is set in the deep depths of the ocean, giving players a chance to catch the Big Fish of the day. Four or five scatters in the base game trigger the game's Pick Me feature.
Kalamba Games has added a seasonal twist to one of its best performing slots with Joker Times Xmas Edition. The latest in the studio's ever-popular Joker series, this Yuletide version of Kalamba's smash hit Joker Times leads players on a winter walk through the Medieval era in search of festive wins in a maximum-volatility take on a classic Vegas-style experience. Snow-capped castle towers provide the backdrop for a 5×4 reel set where five levels of Cashpots are available – land nine or more bonus symbols on one spin and the player earns the top level.
Yggdrasil and ReelPlay are set to transport players to a rich fantasy world where legendary gods, mighty beasts and terrifying demons go head-to-head in an unforgettable battle for the ages. Age of Beasts Infinity Reels™ sees ReelPlay's iconic Infinity Reels™ mechanic combine with a lucrative Bonus Wheel feature to not only offer players limitless possibilities, but also instant win prizes of up to 1,000x. The Bonus Wheel is also key in driving the Infinity Reels experience, with each spin of the wheel determining a greater number of Infinity Reels free spins or a larger starting win multiplier.
Booongo, the global online slots developer, has embarked on an action-packed Asian adventure in new release, Golden Dancing Lion. The 30-payline slot is filled with popular symbols in Chinese culture, including pagodas, firecrackers, dancing lions and more, while drums act as the game's wild. Featuring both a free spins and bonus game, the feature filled hit sees the free spins triggered when three or more scatters land on a single spin, awarding eight spins. During this mode, wilds have a 2x multiplier, enhancing all wins they are part of.
OneTouch has released Infinity Tower, an energetic new release that encourages players to take up a dangerous journey. A climb like no other, the undefeated Infinity Tower has dismissed every valiant attempt put forward by a large group of brave thrill-seekers. Now the new slot allows players to test their luck as they aim to become the first victor. With the challenge being high-risk, players should expect big rewards, as the multiplier rises the higher challengers go. Making the top could see them reap impressive rewards, worthy for anyone who conquers the infamous tower.
BGaming is delighted to announce the launch of Bonanza Billion, the first brand's title with cascading reels that allow players to make their experience more exciting! Wonderful colourful fruits and shining candies! Bonanza Billion is now presented to players in its X-mas look. The thematic cascading slot is full of Christmas spirit, which will bring players lots of remarkable and bright moments during holidays! Bonanza Billion is BGaming's first 6×5 game with refilling reels.
Pragmatic Play, is thrilled to announce the launch of its seasonal take on the Big Bass Bonanza series, with Christmas Big Bass Bonanza™. The fantastically fishy festive slot title takes players on an icy adventure, with a joyful looking Santa taking the place of the legendary angler players have grown so fond of. Landing three, four, or five Scatter symbols in the base game triggers the Free Game round, awarding players with 10, 15, or 20 free spins, respectively. In the Free Game, Wild symbols collect all the values from Money symbols, and all Wild symbols that hit during the feature are collected until the round ends.