Loto-Québec Donates $1,000,000 to Québec's Moisson Centres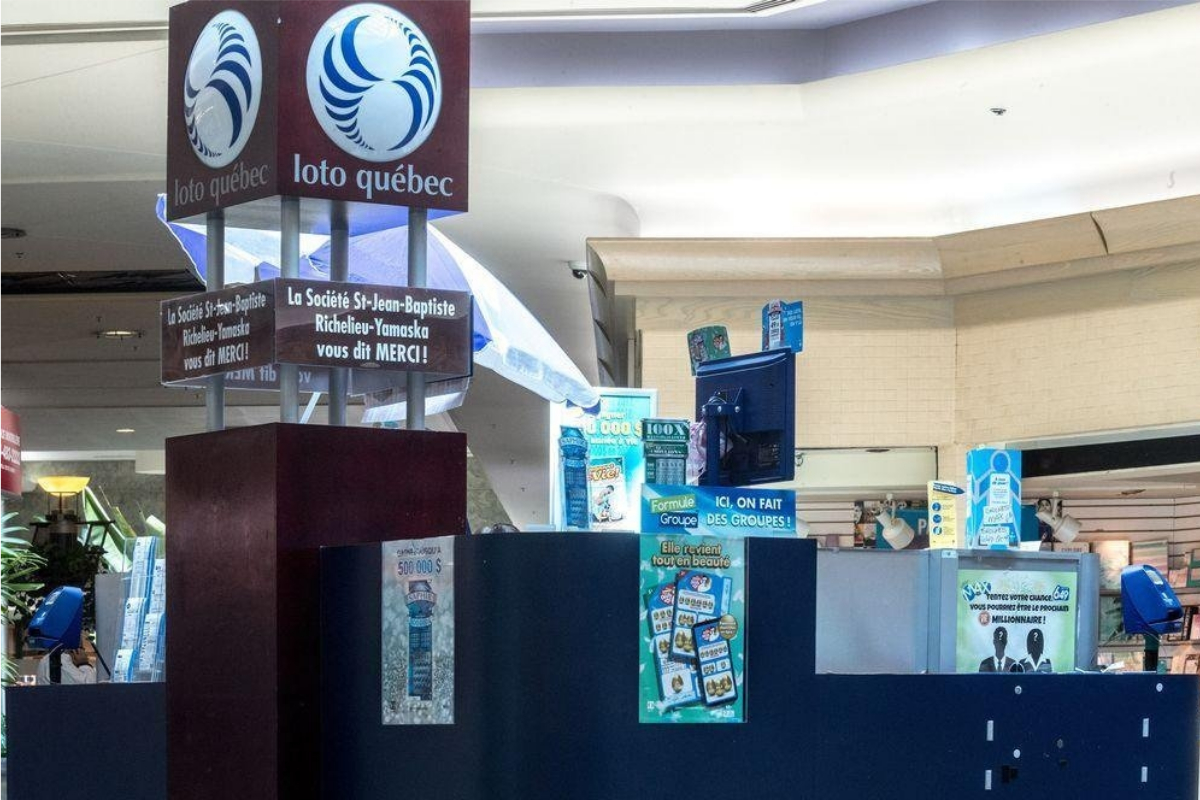 Reading Time:
< 1
minute
Loto-Québec has donated $1,000,000 to Québec's Moisson centres to help in the fight against the coronavirus pandemic. They also delivered foodstuffs to food banks and supplies to the healthcare network.
Loto-Québec is also donating to the Ministère de la Santé et des Services sociaux (MSSS) a number of supplies including more than 30,000 N95 masks as well as disinfectant products including a large quantity of antiseptic gel, wipes and pump cartridges.
Loto-Québec continues to monitor the situation relative to the COVID-19 virus, is applying the Québec Government's recommendations and invites the public to do the same.
What Do Canadians Think About Gambling Ads And Its Possible Ban?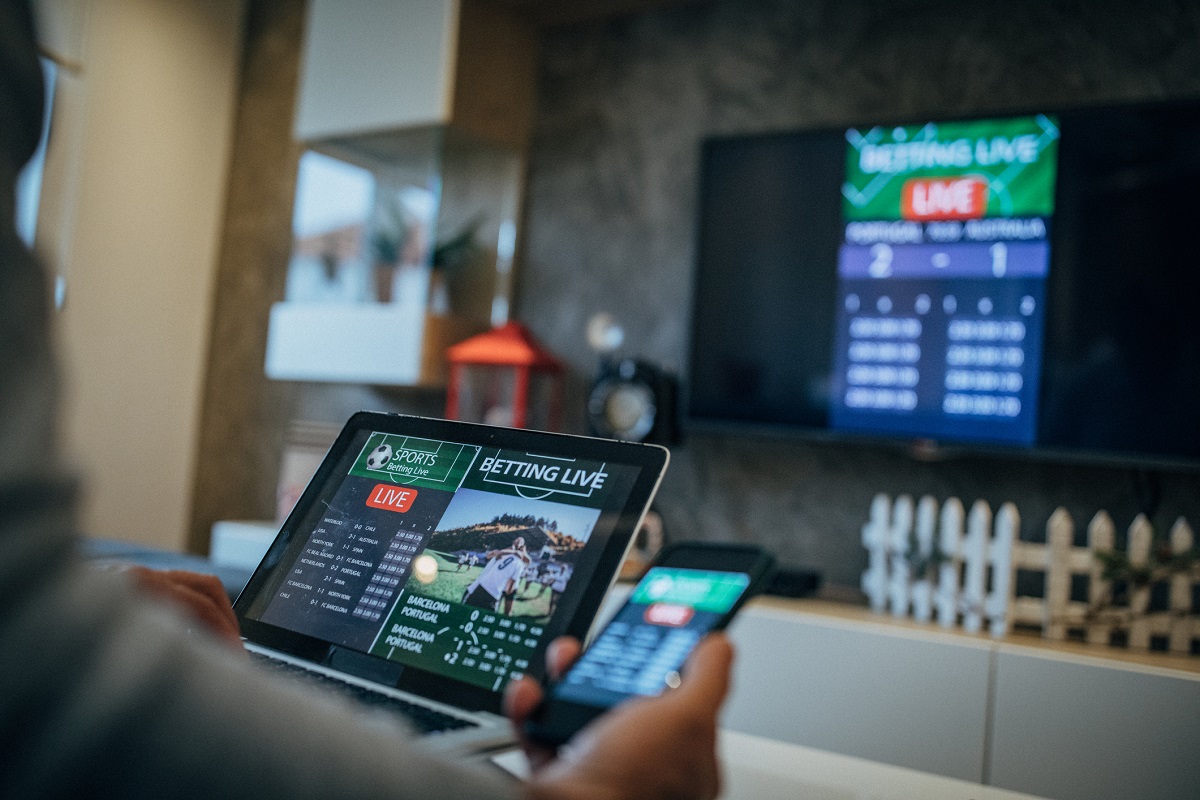 Reading Time:
4
minutes
Canadians' opinions on gambling advertisements and the potential ban surrounding them have sparked considerable interest. The issue has ignited discussions about the impact of these ads on society and individuals. With concerns about excessive gambling and its consequences, some Canadians advocate for a ban on gambling advertisements, while others emphasize the importance of freedom of expression and responsible gambling messaging.
This article delves into the perspectives of Canadians regarding gambling ads and explores the potential implications of a ban, shedding light on the ongoing debate surrounding this contentious issue.
How Does the Online Gambling Ads Industry Work in Canada?
In Canada, the gambling ads industry operates within a regulatory framework that aims to balance the promotion of gambling activities with responsible advertising practices. The influence of gambling ads can be significant, especially considering the increasing popularity of online gambling platforms and the widespread use of digital advertising. Also, gamblers consider ads as one of the indicators to choose the most suitable and profitable platform which makes ads even more important. If you are also looking for the best online casino Canada, you can take into account the ads and their suggestions.
The regulations for gambling ads in Canada vary across provinces and territories, as each jurisdiction has its own gambling regulatory authority. For instance, the Alcohol and Gaming Commission of Ontario (AGCO) oversees gambling activities in Ontario, while the British Columbia Lottery Corporation (BCLC) is responsible for gambling regulations in British Columbia. These regulatory bodies enforce rules to ensure that gambling ads are socially responsible, fair, and compliant with relevant laws.
While successful examples of gambling ads in Canada can be subjective, several notable campaigns have gained attention. The Ontario Lottery and Gaming Corporation's (OLG) "Know Your Limit, Play Within It" campaign focuses on promoting responsible gambling behaviors and educating players about the importance of setting limits. This campaign emphasizes the importance of self-control and moderation.
The influence of gambling ads in Canada is substantial, as they have the potential to shape perceptions and behaviors. Effective gambling advertisements can create a sense of excitement, showcase the variety of gambling options available, and entice individuals to participate. However, there are concerns that these ads may also contribute to problem gambling behaviors or target vulnerable individuals.
To address these concerns, Canadian regulations impose restrictions on gambling advertising content and placement. Advertisements must include responsible gambling messages, such as promoting self-exclusion programs, providing information on problem gambling helplines, and encouraging responsible play.
Are Gambling Ads Good or Bad?
From the perspective of casinos, gambling ads serve as a means to attract new customers and promote their offerings. Through captivating visuals, enticing promotions, and enticing narratives, these advertisements aim to create brand awareness and generate revenue. They provide a platform to showcase the diverse range of games, amenities, and entertainment options available at a casino. Moreover, ads often emphasize the potential for large winnings, which can pique the interest of individuals who may not have considered gambling previously.
For gamblers, gambling ads can offer valuable information about new games, promotions, and special events. They can provide a sense of excitement and anticipation, encouraging individuals to visit a casino and engage in their preferred form of gambling. Additionally, these advertisements can serve as reminders for responsible gambling practices, with many ads featuring messages about setting limits, seeking help for problem gambling, and promoting self-control.
However, some argue that these advertisements may normalize and glamorize gambling, leading to excessive or problematic gambling behaviors. They may also target vulnerable individuals, such as those struggling with addiction or financial difficulties, exacerbating their challenges. Critics also contend that the pervasive nature of gambling ads can create an environment that encourages impulsive or uninformed gambling decisions.
Gambling Ads Can Be Banned in Canada
Prominent figures such as Olympic medalist Clara Hughes, children's entertainer Raffi Cavoukian, and former school principal and NHL hockey dad Karl Subban support the Campaign to Ban Ads for Gambling in Canada. Their involvement raises awareness about the concerns surrounding gambling advertisements and advocates for stricter regulations to protect vulnerable individuals and youth. The Canadian Mental Health Association (CMHA) also raises concerns about gambling ads.
CMHA Ontario CEO Camille Quenneville expresses deep concern about the negative impact of online gambling advertising, including sports betting, on vulnerable individuals, especially youth. Studies have shown that gambling advertisements normalize the behavior and contribute to increased gambling among young people. According to a recent Statistics Canada study, over 300,000 Canadians are identified as being at moderate or severe risk for gambling-related issues.
In response to these concerns, there are varying opinions on how to address the issue. While some argue for a complete ban on gambling ads, others, like Jeffrey Derevensky from the International Centre for Youth Gambling and High-Risk Behaviors, propose implementing regulations as a solution.
The debate surrounding gambling advertising reflects the need to strike a balance between promoting responsible gambling practices and protecting vulnerable individuals, especially young people, from the potential harm associated with excessive exposure to gambling promotions. Derevensky proposes reducing the number of ads and making them less enticing, as well as scheduling them for later hours to limit exposure to younger audiences.
Balancing the need to protect vulnerable individuals while still allowing for responsible gambling is a complex challenge. The focus should be on promoting responsible gambling practices and raising awareness about potential risks associated with gambling rather than solely relying on advertising to attract customers.
Big News For Canadian Bettors: Betano Is Finally Licensed in Ontario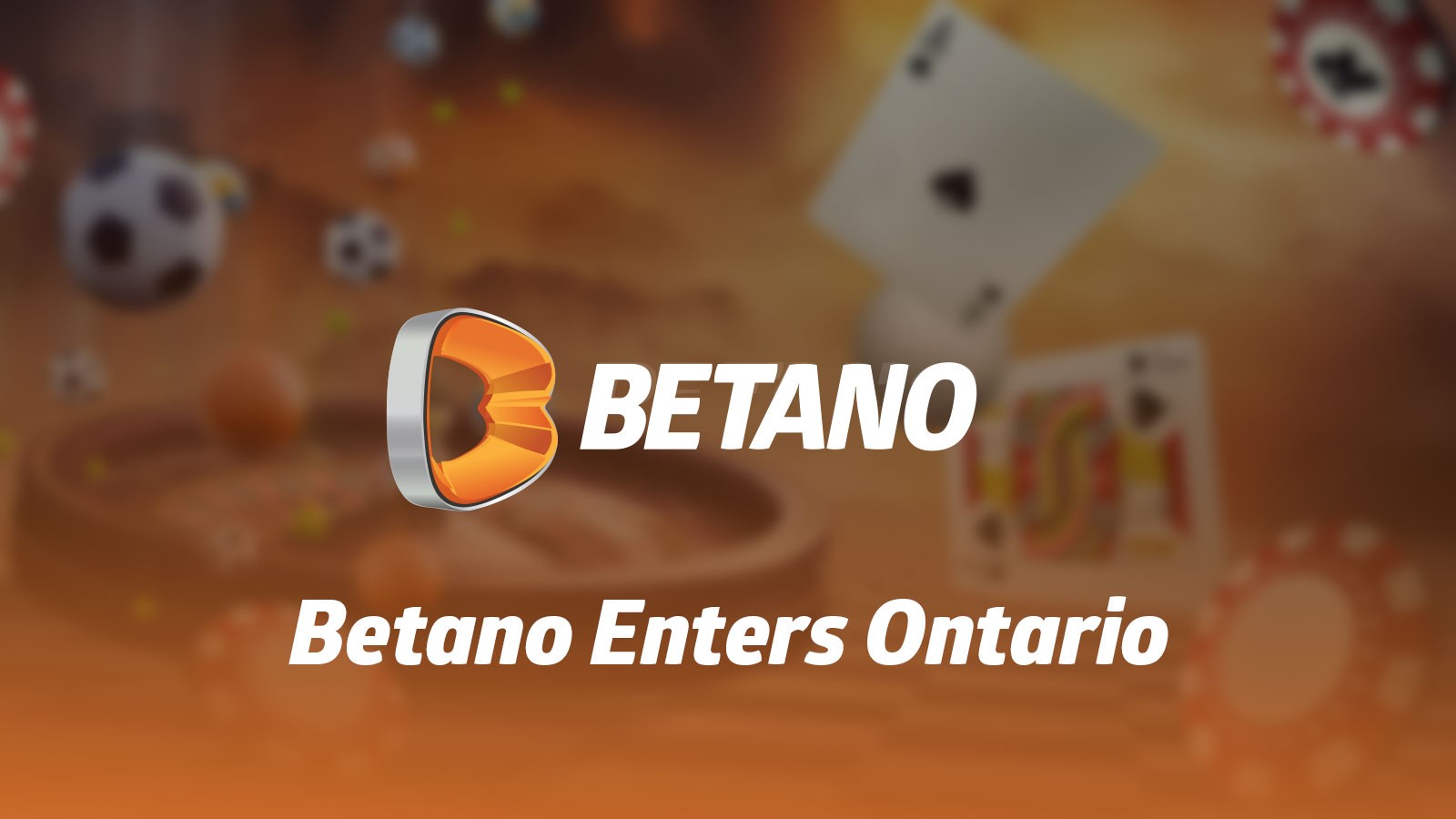 Reading Time:
5
minutes
If you live in the Ontario area and you're excited to try a new bookie with the recent legislation in Ontario, Betano has come to save the day.
The last six months have been a maelstrom in Ontario right after the legislation to allow online gambling and sports betting has been passed. This new law in Ontario is a huge deal for Canadians because online gambling and sports betting weren't allowed in Canada before that. Naturally, Ontario received a huge influx of applications from many gambling operators in a short time.
The "gambling legislation" in Ontario is still not a permanent thing, as for now, it will only run temporarily for 12 months, however, more and more operators are receiving their licenses daily.
One of the lesser-known bookies is taking the Canadian market by storm with its mind-blowing offer. Betano's goal is to replicate what it did in Europe and become one of Ontario's market leaders. So buckle down, and let's take a quick look at what Betano has to offer to Ontarians.
The Good and Bad About Online Gambling in Canada
The government of Ontario has recently and officially launched its new online gaming market, including online casinos and esports betting sites.
iGaming Ontario made it possible with the help of a new legislation that has taken Canadian players by surprise as before no other province in Canada was allowed to have any online gambling.
But while online companies and gamblers around Canada celebrate, some individuals are worried what it all might mean for the province's brick-and-mortar Casinos. Also, gambling addiction experts have said that it is quite concerning that Canadians are given such free access to gambling.
But the good thing is that Ontario now has a new revenue stream, as the online gambling market is meant to protect Ontarians by offering a legal alternative to the existing ''gray market'' of online gaming options. The new law will enable more responsible gaming, prevent underage access, and ensure compliance with applicable laws, including anti-money laundering rules and regulations.
So, on one hand, allowing legal online gambling, Ontarians are risking an increase in gambling addiction, on the other hand, legal online Casinos and bookies will make the province richer and will make the gambling market more secure. In fact, that's the main reason why the law has been made in the first place.
Before this law, online gambling was present in Canada but it wasn't completely legal or illegal. That's why, the Ontario province, preferred to make online gambling legal and at least make it safe and protect their citizens instead of risking their safety by letting them play on semi-legal websites.
Keep in mind that the legislation is still new and may be subject to changes short-term, so take a look at our news feed and we'll keep you updated on the online gambling market situation in Ontario.
What Is Betano? And Why Is It a Big Deal?
Among the ocean of operators who are trying to get a piece of the cake in Ontario now that online gambling is allowed, we have Betano.
Betano is a European-owned bookie that is extremely popular in the old continent. Founded in 2016 by Kaizen Gaming, it has revolutionized the online gambling scene in Europe with its massive offer of various sports and features. Most bookies focus on just a few sports, however, Betano took a very different approach and offers a vast selection of every sport imaginable.
On top of that, the German bookie also provides a fantastic Casino and live Casino feature, as well as an eSports section if you're not really into regular sports but you love the thrill of betting.
After taking over the European market, Betano is looking to expand even more, and this time their goal is to take over Canada too.
What Makes Betano Different?
We spoke about this earlier, but we'll go more in-depth in this section about what makes Betano such a success. What Betano understood was that some bettors want a great variety of sports instead of bookies being too much focussed on a few sports.
This allows players to bet even on pretty unknown sports that are often not even available on betting websites.
And the best thing is that not only you can see live results for all these sports and their most important matches, but you can also bet and win cash on them.
Live Sports is also an option available on Betano, as some players love the thrill of betting live on a team while they're still in the heat of the match.
As for the Casino and live Casino, there are a lot of games to choose from if that's what you prefer. There are hundreds of games of almost any type you can think of, although we have to mention that Betano's Casino is very focused on slots. In fact, there are more than 300+ slot games.
Betano's live Casino is still a pretty new feature, however, Betano did a great job at making it as immersive as possible. The games on the live Casino are very similar to what you have on the regular one (you'll find games like Blackjack and Poker) with the only difference that you'll play with an actual person live on the table. One great feature of the Casino section is that you can see the minimum and maximum bets on the preview image of every game before even clicking on it.
The Casino section, although good, is underwhelming compared to the competition, however, Christos Mavridis ( live Casino Manager at Kaizen Gaming) ensures that a new upgrade is coming that will make their Casino stand above the rest. They plan to surpass everyone else with a technology called "Real Deal" that will deliver unprecedented levels of fun and excitement.
Lastly, we have eSports. Even with something as "new" as eSports, Betano still provides a fantastic selection of games to bet on. If you don't enjoy regular sports but are more of an eSports fan, Betano sports has you covered. The European bookie eSports section is one of the most critical aspects of the website, but it is not available to all countries and players.
Is Betano Safe to Bet on and Play?
Safety is another distinctive feature of Betano as it has the iGaming Ontario license and has sponsored many international pro soccer teams in the past such as FC Porto and Olympiacos FC.
How Will Betano Do in Ontario?
It's hard to give a definitive answer right now, as it's quite an early entry and the entire gambling Ontario market is also in a newborn stage. However, the fact that Ontario's market is so new is also a huge advantage for Betano because they have a fighting chance against the big guys in the gambling industry.
At the end of the day, it'll all come down to how well Betano raises awareness in the right way about a potential niche that they can beat the big guys in. Betano is a leader in smaller markets like Greece and Romania, but becoming #1 in a huge and sought-after market like Canada will be extremely hard.
Final Words
Betano is a fantastic option for both newcomers and seasoned players, especially if you enjoy the European soccer league. With its massive variety of sports, you certainly won't get bored betting on the same sports. Plus, they also offer a wide selection for live betting and have a superb Casino to gamble on.
Clearly, Betano has its limitations in Canada, and all that glitters is not gold. Betano's app is only limited to IOS users, and payment options are also insufficient if Betano's goal is to conquer the top and dethrone the big bookies. But, Betano still has a fantastic offer, and with its amazing welcome bonuses, you might as well give it a try, as the minimum deposit for these bonuses is extremely low ($10.)
What You Need To Know About iGaming & Gambling In Canada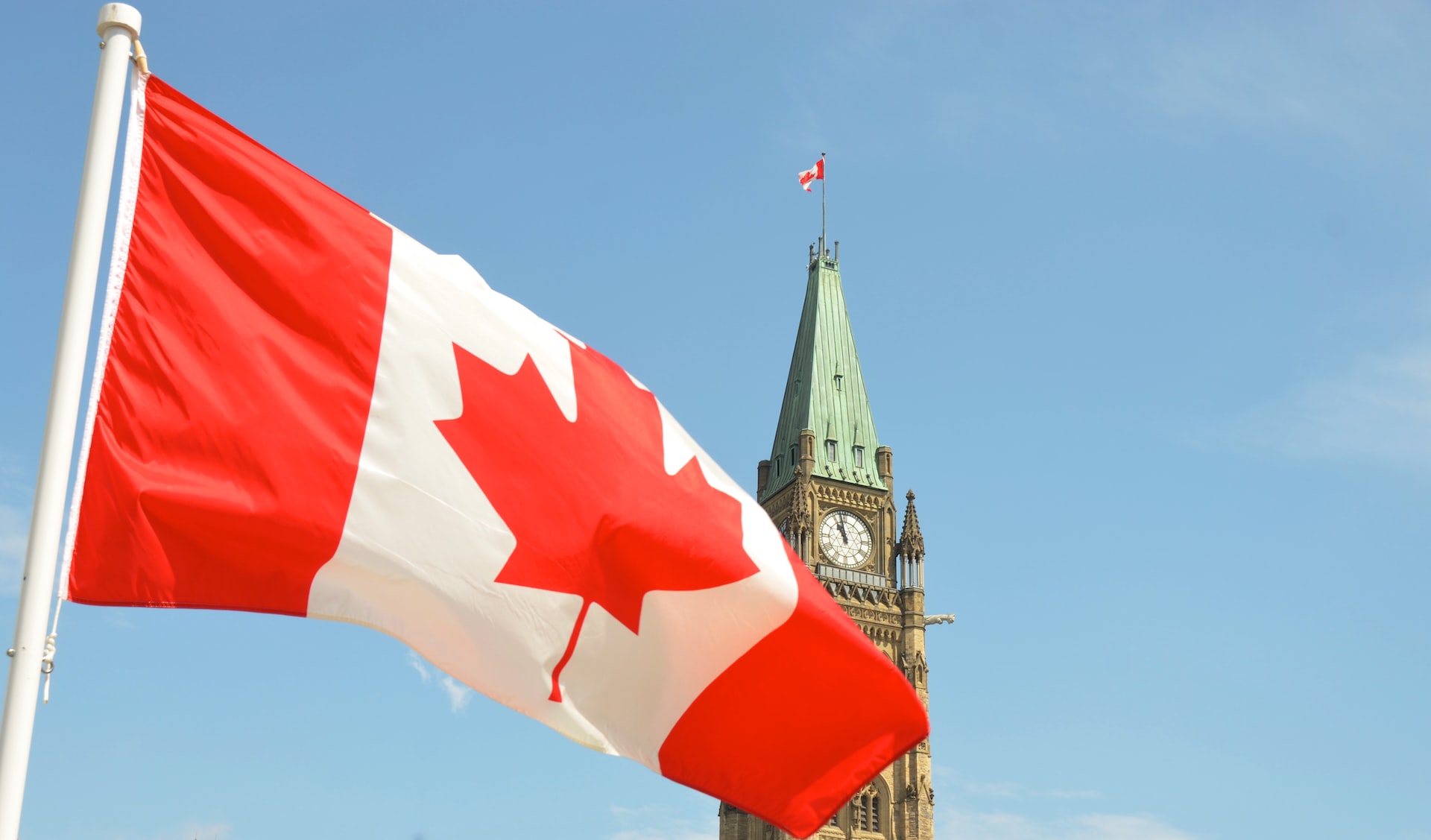 Reading Time:
3
minutes
There's absolutely no doubt that online gambling is one of the most popular forms of entertainment in various places in the world – and Canada has cottoned onto that. But the regulation across the country can still be confusing – what's legal and in which provinces?
We're going to take a look at iGaming & gambling regulations for the people who want to play at new online casinos in Canada and all of the games they have. We'll also take a closer look at one of the latest provinces to change things: Ontario.
How Gambling works in Canada
It was just a few short months ago – April of 2022, that Ontario opened up its doors and let the big wide world of online casinos in. This big change in the legislation allows all of the businesses that offer online gambling to apply for a licence to operate there. This licence is handed out by the Liquor and Gaming Commission and is needed to legally offer gambling services in the province.
This was a huge deal for the whole of the iGaming and gambling industry – Canada has previously had an incredibly strict outlook on gambling regulation. The only way to get licensed in Canada was to have one issued by the province they wish to operate in, and any company wanting to do business there would have to stick to each province's individual regulations.
These governing bodies don't directly operate the casino, they only handle the licensing. It's down to private companies to handle the online casino sites. Because each province is licensed differently, each one has its own licensing body that regulates everything gambling related within the confines of its jurisdiction.
The Case of Ontario
The government of Ontario commented back in 2020 that it had started making plans in creating a fully regulated iGaming and internet gambling sector and that regulating this would fall within the reach of its Gambling and Alcohol Commission. Registration for its iGaming Ontario program began at the end of 2021 and overseas online casino businesses could legally operate there from April 2022.
Thanks to these plans, gambling businesses from all over the world can offer their casino sites to the people of Ontario. In order to get a licence from iGaming Ontario, casino operators must be registered with the AGCO and then they can apply.
Introducing this new legislation could have a massive impact on the gambling industry, as it's a whole new market to be established. Some of the biggest names in the gambling sector are jumping on this opportunity to offer their sites to this new and potentially lucrative market.
The Rest of Canada
Alberta is the only other province so far to allow third-party and overseas gambling companies in. All of the other states run on different legislation.
In most of the other provinces, gambling is run by governmental agencies, with incredibly strict regulations. It's not just online casinos that are affected by these strict measures – sports betting is too. It was only recently that Canadians were able to place single-event bets – before a bill named Bill C-128 passed, all Canadians could only place parlay bets on more than one event.
The governmental agencies offer a range of different games and betting – from different lotteries to slot games and scratch cards. But due to their only being one place to play, there's an extremely limited number of games on offer, with games from some of the big name developers such as Yggdrasil and NetEnt missing.
The Future of Online Gambling in Canada
You only need to look at other countries to try and see where the future of online casinos and betting lies with Canada. Other countries that are strict on gambling – such as America and India – are opening up their doors territory by territory and allowing third-party companies to offer their gambling-related services.
This has a number of advantages, including two big ones: A massive crackdown on illegal overseas gambling and also a big bump in gambling taxation revenue. This is what we can see from the two provinces of Canada that have opened up their doors so far – Alberta and Ontario. In just Ontario alone, gambling revenue is set to almost double from $1.6 billion to $2.3 billion in just a year!
It's for these reasons and more it's highly possible the rest of Canada will open up its doors to online casinos everywhere, ushering in a whole new era of Gambling regulation.