Esports Exposure Exploding During COVID-19 Outbreak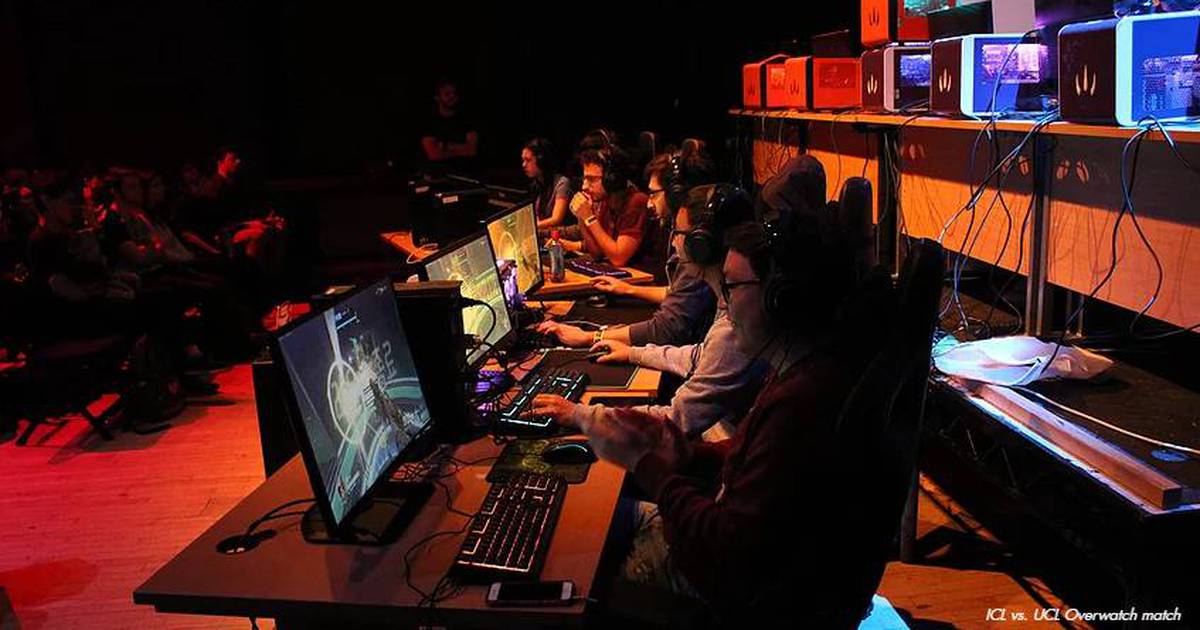 Reading Time:
4
minutes
Esports was already a booming business coming into 2020. Last year, Esports topped $1 billion in revenue for the first time. That was a 26.7% increase from 2018.
A sure sign of the growth in the popularity of Esports is shown by the fact that its highest-grossing revenue stream in 2019 was in the area of sponsorship. According to a published report, there was nearly $457 million generated in sponsor money by Esports last year.
Esports leagues and tournaments are drawing huge audience numbers. Estimates were that almost 454 million took in an Esport event last year. Those are the kinds of numbers that encourage major corporate sponsorship of the events.
COVID-19 Impact
The outbreak of the coronavirus has led to another spike in popularity among Esports. In North America, the NHL, NBA and MLB halted their seasons. The NCAA men's basketball tournament was canceled. Golf and tennis also stopped playing. The launch of NFL and NCAA football seasons in the fall remain uncertain.
Around the globe, almost of the world soccer shut down. The European Champions League and the English Premier League took a hiatus. Euro 2020 and the 2020 Tokyo Summer Olympics were postponed.
With all of the major sporting leagues forced to shut down due to the COVID-19 virus and the accompanying bans on large gatherings, there's little in the way of sports to entertain the masses. Sports fans were left desperate for an outlet. Sports networks sought out programming. Sportsbooks looking for other forms of betting turned their attention to writing more wagers around Esports events.
Esports are stepping up and proving capable of filling the void. While not completely bereft from feeling the impact of COVID-19 – the large tournament events held in halls filled with spectators watching video game team competitions such as Counter Strike: Global Offensive, Call of Duty and Dota 2 are currently not permitted.
The Overwatch League is playing its entire 2020 season online. Play! Pokémon canceled its North American International Championship and World Championship.
However, the ability of Esports to adapt and be played by players under quarantine is giving them a leg up on actual sports.
Industry estimates are that the demand for Esports has increased by 300% since the outbreak of the coronavirus.
Big League Sports Entering The Fray
Virtual sports are also a big part of the Esports explosion. Competition in soccer, basketball, tennis, horse and greyhound racing are among the many virtual sports on offer.
There are events built around tournaments in such popular sports-themed video games as Madden NFL, NBA 2K20, FIFA, and NHL 20.
The major sports leagues already recognized the potential for virtual spots as a revenue growth stream. Both the NBA and NHL began holding tryouts to pick players to form virtual versions of their actual teams that would eventually compete in simulated leagues.
During the COVID-19 outbreak, the big leagues are looking to get in on the Esports explosion and keep their sports going at the same time.
NASCAR has been holding the eNASCAR Pro Invitational iRacing Series, where actual NASCAR drivers compete in races as their virtual selves. The simulations are carried live by Fox Sports and are proving to be a big hit with racing fans.
The Nielsen ratings for the first event of the iRacing Series came in at an average of 638,000 households and 903,000 viewers, making it the most-watched Esports event of all-time.
By comparison, live NASCAR racing during the 2019 NASCAR Cup Series averaged 2.1 million viewers per race. NASCAR's iRacing ratings are almost on par with the 2019 numbers for viewers of their second-tier racing competition, the NASCAR Xfinity Series. Those races averaged 725,000 homes and 948,000 viewers.
Formula One is also contesting virtual Grand Prix races, with its drivers racing as their virtual selves. Australian SuperCars competition is doing likewise.
Other sports also are holding Esports competitions to give their fans a regular fix during the coronavirus quarantine. The NFL organized a Madden tournament featuring eight current NFL players. The NBA put together an NBA 2K20 tournament with 16 current players in action.
The most ambitious of these virtual sports simulations is currently being undertaken by Major League Baseball. An MLB The Show competition is pitting 30 of today's MLB players, each representing their own team.
They are playing a 29-game regular season, facing each other player once. The top eight players will qualify for postseason play, which will lead to a virtual World Series champion being crowned.
Other sports have opted to take their Esports competitions in an entirely different direction. With the Australian National Rugby League season on hold, instead of their slated match, members of the Canterbury-Bankstown Bulldogs and Wests Tigers competed in a game of Fortnite that was live-streamed on both team's Facebook pages.
Esports Future Bright
During the 2004-05 lockout that wiped out the entire NHL season, poker utilized that opportunity to fill the broadcasting void left by no hockey and became a television staple.
COVID-19 has created a similar opportunity for Esports to grow exponentially and gain a foothold with a mainstream sports audience that might not have given it a second thought otherwise.
Esports was growing rapidly regardless. As one of the few sports still currently playing, its already bright future is blossoming with significantly more glow.

Kalaro: The "Super App" for eSports Fans and Pros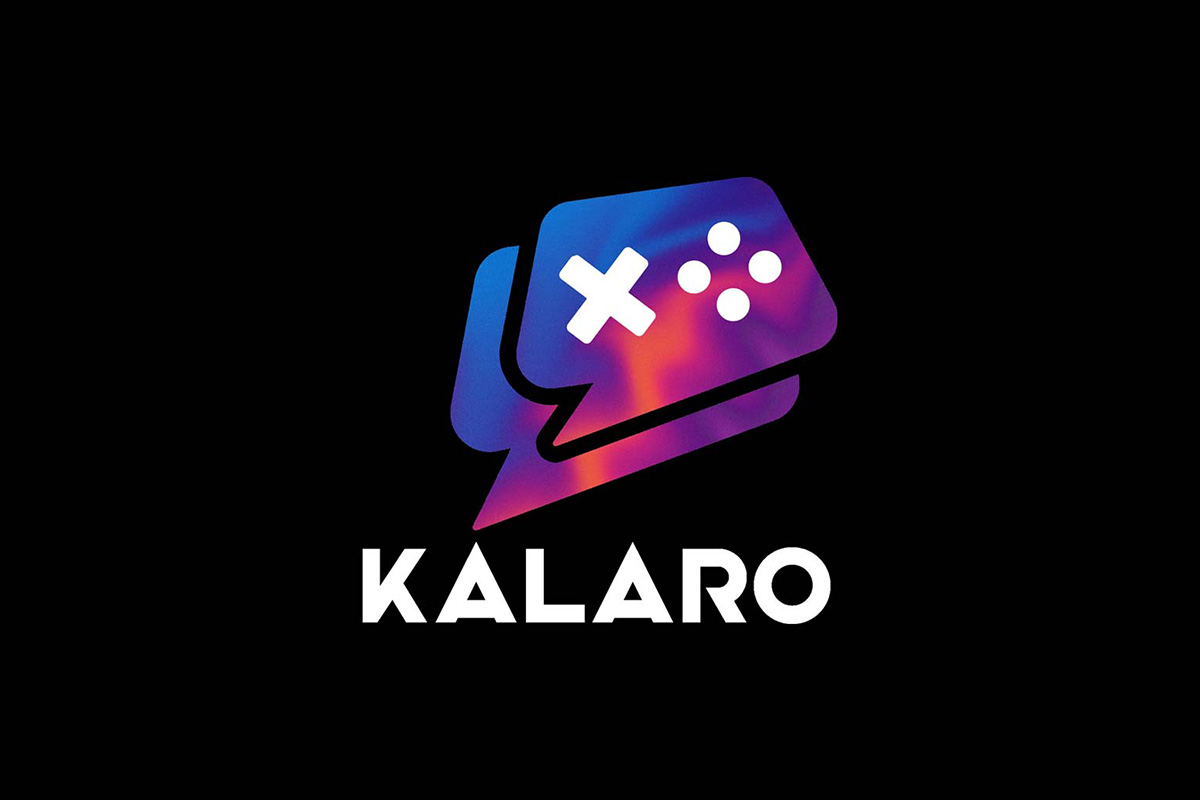 Reading Time:
2
minutes
Kalaro is an esports "Super App" that has a wide variety of features and services aimed at esports fans and pros. It was officially launched in the Philippines in October 2020. Kalaro offers tournament management, social media, a video hub and more. This makes Kalaro a "one-stop shop" for esports.
Here is a breakdown of Kalaro's features that will help Pinoy gamers:
Tournament Management – With just a few clicks on the Kalaro app, one can take charge of player registration, team formation, bracketing and promotion of multiple tournaments. Managing and scaling eSports competition anytime anywhere has never been this easy. For gamers, they can join in active tournaments with ease and this can serve as their training ground to practice and improve their skills to prepare for more competitive and bigger tournaments in the future.
Brand Integration – Kalaro can be a platform to combine monetisation and activation of brand campaigns at the same time. Companies have the opportunity to organically tap the gaming community who are known to support products and services who sponsors eSports events. Gamers and tournament operators can also start building network through Kalaro.
In-app Social Media and Content Browsing – Widen your network with real-time interaction with other gamers while you hone your gaming skills at the same time. There is a bigger chance of discoverability since this will also serve as a social media platform and video hub of the gaming community. Also, there is an in-app currency made up of gems for cashless transactions and better gaming experience.
In-app Advocacy – Kalaro also promotes work-life balance while driving eSports and public sustainability. One of its goals is to also see gamers gain discipline needed to be recognised as true athletes in the world of eSports. When these things are achieved, more companies will realise the value of using eSports as a teambuilding initiative to develop camaraderie, schools will accept online games as part of their curriculum like in other countries and the government to further support the eSports industry.
Resolve Acquires Barrage Esports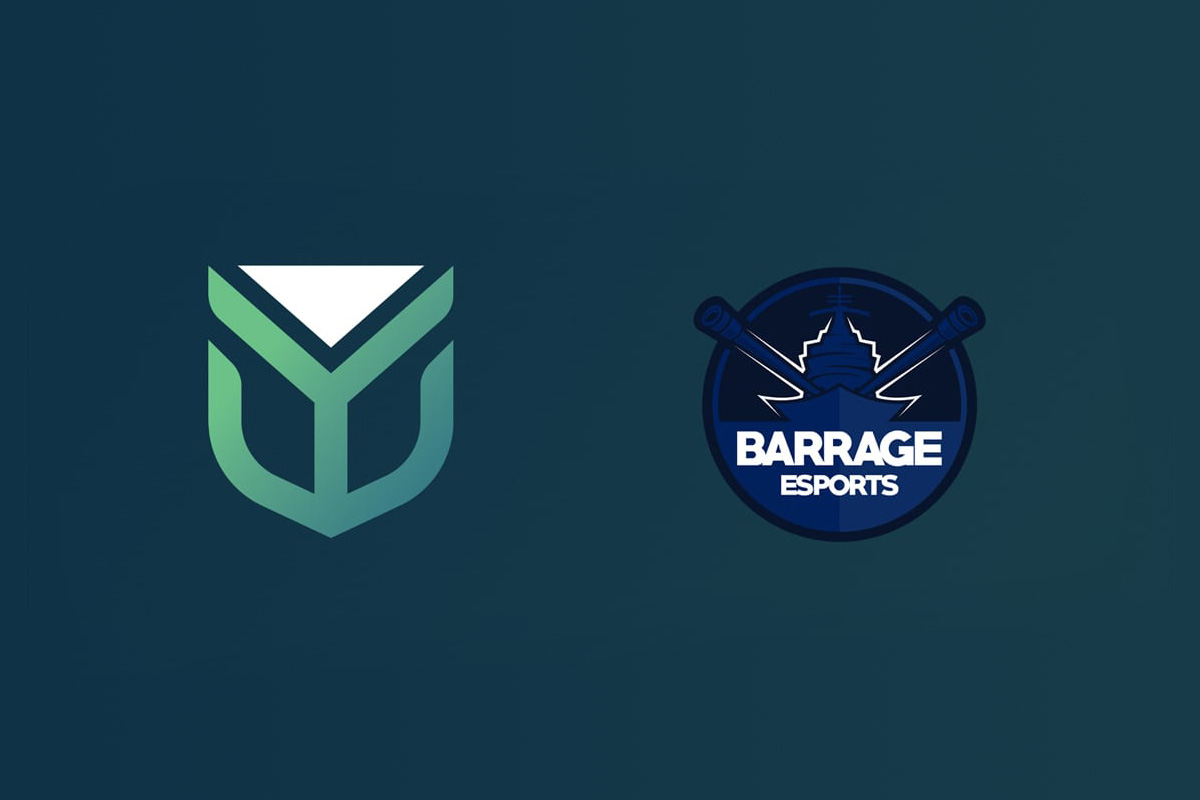 Reading Time:
2
minutes
UK-based esports organisation Resolve Esports has acquired fellow UK organisation Barrage Esports.
As a result of the acquisition, and subsequent merger, Resolve will take over all of Barrage's esports and business operations. Resolve has also entered into discussions with Barrage's existing partners to explore the possibility of working with them.
Resolve has paid an additional fee to compensate for Barrage's existing members of staff who won't be joining. Several of Barrage's staff members will be continuing within the organisation.
To honour Barrage's legacy, 50 limited edition Resolve/Barrage esports jerseys will be created, with all profits from the shirt sales going to Barrage's charity partner, SpecialEffect. Resolve may also incorporate Barrage branding within some of their activities in the future.
Resolve will be giving up one slot in the UKEL and one slot in the UKLC to allow the event organisers to pass these opportunities to other UK organisations and grow the ecosystem. Resolve will also review Barrage's North American team operations and have a conversation about what happens here in the future.
Resolve founder Ilias 'Rai' Pajoheshfar said: "It has always been our intention to compete at the highest level and the journey so far has been a brilliant one.
"When Barrage kindly presented us with this opportunity, we felt an obligation to ensure the UK continues to be represented and after careful consideration, we felt the timing was right.
"We would like to thank Barrage for their hard work and service to UK esports, and will honour their legacy."
Jeff Simpkins, who is stepping down as MD of Barrage Esports, said: "I reached out to Ilias and Resolve as I felt it was time to make a decision about Barrage's and my own future in esports. I specifically reached out to Ilias as he is someone I have known for a couple of years now, who I have had a good rapport with and trust, as well as being wise beyond his years.
"I wanted to ensure that whatever decision was made, the history of Barrage was entrusted to people who would value it and be able to truly build upon it. I feel, from the discussions I've had with Ilias and the team at Resolve, that they will do that. From those discussions, several of the existing Barrage staff members will also be moving to Resolve whilst others will be moving on to other places both in and outside of esports.
"To all those who have supported Barrage, have been part of our journey and specifically supported or helped guide myself over the years, thank you so much. It has been an absolute honour and I can't properly encapsulate in so few words how much that has truly meant to me. I hope you will now give Resolve, Ilias and the team the same support that you have offered Barrage and myself as they now take over the mantle.
"This may technically be the end of Barrage's journey, but part of it will always live on in Resolve."
IESF Partners With Immun Active as Official Beverage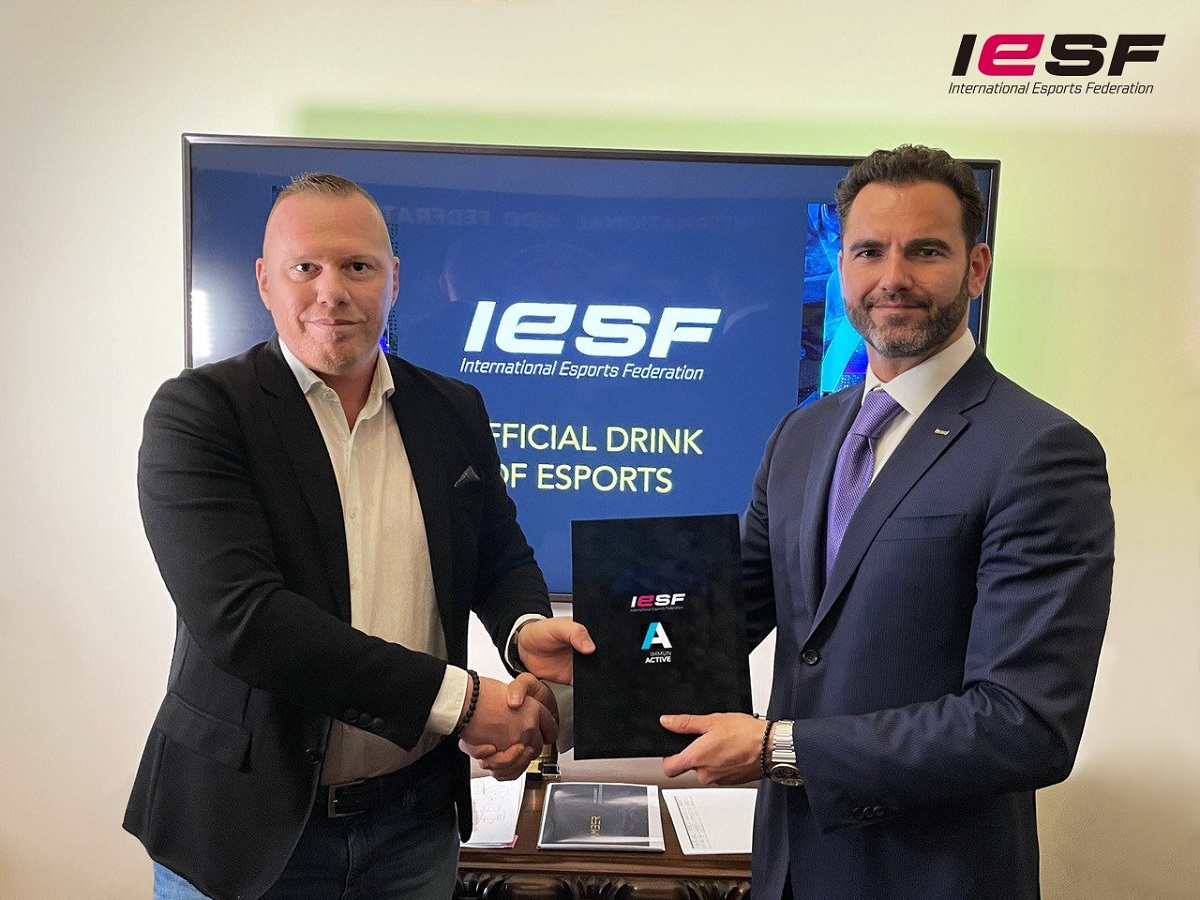 Reading Time:
2
minutes
The International Esports Federation (IESF) is excited to announce that a long-term cooperation agreement was signed with Immun Active on 30th April 2021, appointing Immun Active the official beverage partner of IESF.
The two organizations are now working together to make further improvements and make Immun Active drink available to all players in every country, improving the fitness, concentration and reaction time of the competitors, thus raising the standard of the tournaments and increasing the base of game fans.
Immun Active is the latest brand of a leading participant in the market of beverage production and international beverage trade for almost 20 years. The idea of product development was to produce a complex product that combines the beneficial effects of vitamin drinks with the functionality of sports drinks. The development of an uncompromising recipe in collaboration with a German laboratory was already in full swing when Mr. Vlad Marinescu, President of the International Esports Federation (IESF) and Mr Attila Bognár, Managing Director of Immun Active, met by chance. From then on, the development continued to take into account the special needs of Esports athletes, and the Immun Active vitamin drink and Immun Active Esports product family was born.
The vitamin drink family focuses on the overall health of gamers, condition, attention, relaxation, ongoing maintenance and balance of immunity, while the professional Esports drink turbocharges players in a competitive situation and helps them get the most out of it.
IESF President, Vlad Marinescu said "It is an honour for us to partner with Immun Active in order to bring to the market and specifically made for Esports players a drink that is healthy and supports the performance of our community. We are excited for the drink to reach the market soon and we are sure that such a fresh and tasty beverage will only further support and promote a healthy lifestyle".