Esports Exposure Exploding During COVID-19 Outbreak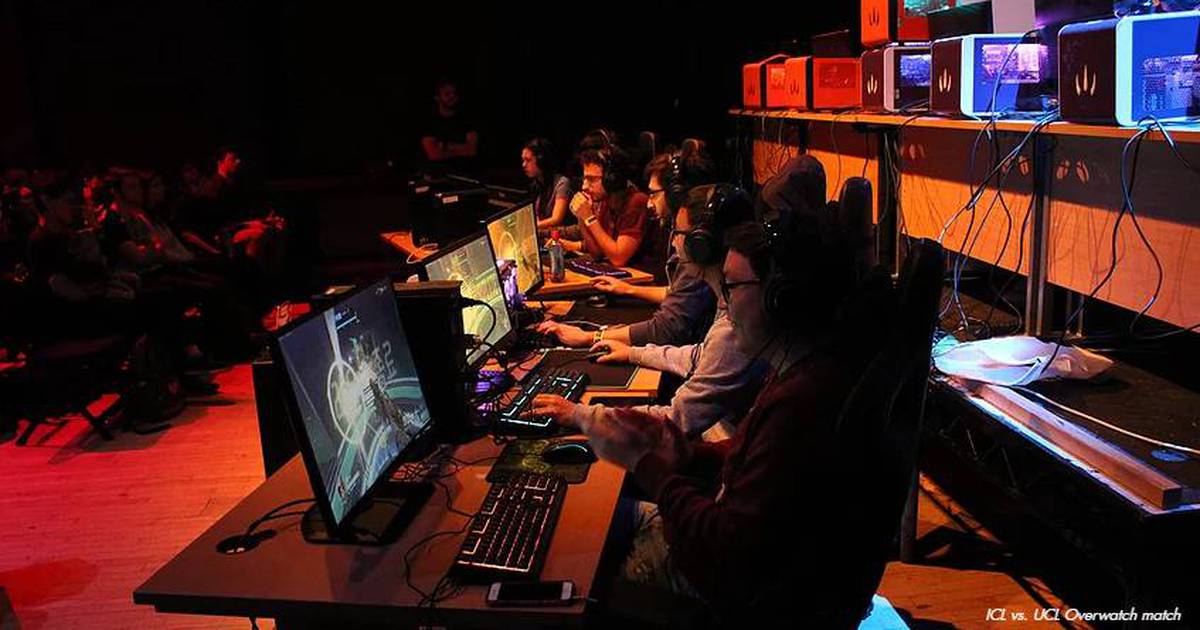 Reading Time:
4
minutes
Esports was already a booming business coming into 2020. Last year, Esports topped $1 billion in revenue for the first time. That was a 26.7% increase from 2018.
A sure sign of the growth in the popularity of Esports is shown by the fact that its highest-grossing revenue stream in 2019 was in the area of sponsorship. According to a published report, there was nearly $457 million generated in sponsor money by Esports last year.
Esports leagues and tournaments are drawing huge audience numbers. Estimates were that almost 454 million took in an Esport event last year. Those are the kinds of numbers that encourage major corporate sponsorship of the events.
COVID-19 Impact
The outbreak of the coronavirus has led to another spike in popularity among Esports. In North America, the NHL, NBA and MLB halted their seasons. The NCAA men's basketball tournament was canceled. Golf and tennis also stopped playing. The launch of NFL and NCAA football seasons in the fall remain uncertain.
Around the globe, almost of the world soccer shut down. The European Champions League and the English Premier League took a hiatus. Euro 2020 and the 2020 Tokyo Summer Olympics were postponed.
With all of the major sporting leagues forced to shut down due to the COVID-19 virus and the accompanying bans on large gatherings, there's little in the way of sports to entertain the masses. Sports fans were left desperate for an outlet. Sports networks sought out programming. Sportsbooks looking for other forms of betting turned their attention to writing more wagers around Esports events.
Esports are stepping up and proving capable of filling the void. While not completely bereft from feeling the impact of COVID-19 – the large tournament events held in halls filled with spectators watching video game team competitions such as Counter Strike: Global Offensive, Call of Duty and Dota 2 are currently not permitted.
The Overwatch League is playing its entire 2020 season online. Play! Pokémon canceled its North American International Championship and World Championship.
However, the ability of Esports to adapt and be played by players under quarantine is giving them a leg up on actual sports.
Industry estimates are that the demand for Esports has increased by 300% since the outbreak of the coronavirus.
Big League Sports Entering The Fray
Virtual sports are also a big part of the Esports explosion. Competition in soccer, basketball, tennis, horse and greyhound racing are among the many virtual sports on offer.
There are events built around tournaments in such popular sports-themed video games as Madden NFL, NBA 2K20, FIFA, and NHL 20.
The major sports leagues already recognized the potential for virtual spots as a revenue growth stream. Both the NBA and NHL began holding tryouts to pick players to form virtual versions of their actual teams that would eventually compete in simulated leagues.
During the COVID-19 outbreak, the big leagues are looking to get in on the Esports explosion and keep their sports going at the same time.
NASCAR has been holding the eNASCAR Pro Invitational iRacing Series, where actual NASCAR drivers compete in races as their virtual selves. The simulations are carried live by Fox Sports and are proving to be a big hit with racing fans.
The Nielsen ratings for the first event of the iRacing Series came in at an average of 638,000 households and 903,000 viewers, making it the most-watched Esports event of all-time.
By comparison, live NASCAR racing during the 2019 NASCAR Cup Series averaged 2.1 million viewers per race. NASCAR's iRacing ratings are almost on par with the 2019 numbers for viewers of their second-tier racing competition, the NASCAR Xfinity Series. Those races averaged 725,000 homes and 948,000 viewers.
Formula One is also contesting virtual Grand Prix races, with its drivers racing as their virtual selves. Australian SuperCars competition is doing likewise.
Other sports also are holding Esports competitions to give their fans a regular fix during the coronavirus quarantine. The NFL organized a Madden tournament featuring eight current NFL players. The NBA put together an NBA 2K20 tournament with 16 current players in action.
The most ambitious of these virtual sports simulations is currently being undertaken by Major League Baseball. An MLB The Show competition is pitting 30 of today's MLB players, each representing their own team.
They are playing a 29-game regular season, facing each other player once. The top eight players will qualify for postseason play, which will lead to a virtual World Series champion being crowned.
Other sports have opted to take their Esports competitions in an entirely different direction. With the Australian National Rugby League season on hold, instead of their slated match, members of the Canterbury-Bankstown Bulldogs and Wests Tigers competed in a game of Fortnite that was live-streamed on both team's Facebook pages.
Esports Future Bright
During the 2004-05 lockout that wiped out the entire NHL season, poker utilized that opportunity to fill the broadcasting void left by no hockey and became a television staple.
COVID-19 has created a similar opportunity for Esports to grow exponentially and gain a foothold with a mainstream sports audience that might not have given it a second thought otherwise.
Esports was growing rapidly regardless. As one of the few sports still currently playing, its already bright future is blossoming with significantly more glow.
AESF Partners with Coventry University UK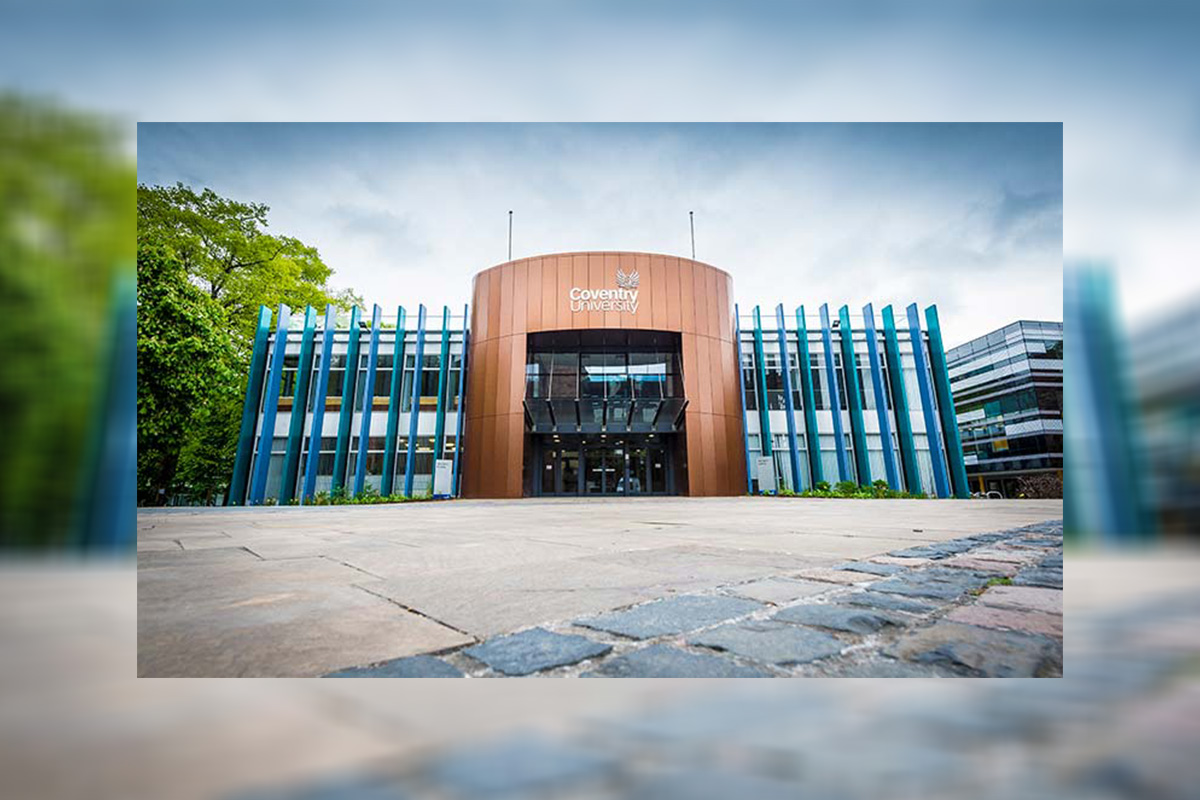 Reading Time:
2
minutes
The Asian Electronic Sports Federation (AESF) has signed an official memorandum which sees them officially collaborating and working together with Coventry University.
Following a meeting with representatives from Coventry University, both parties have agreed to sign a Memorandum of Understanding (MOU). This MOU focuses on four vital aspects, which include a series of planned Webinars, as well as industry research collaboration on topics of interests and Esports governance.
"I would like to celebrate this close relationship we are forming with Coventry University, one of the UK's most esteemed educational institutions. Not only does it benefit the AESF and our member associations, but it also opens the doors to many more potential partnerships from academia going forward," Kenneth Fok, president of AESF, said.
"This will not only be beneficial to our athletes but also various stakeholders in this industry. We look forward to supporting our Esports community as well as future talents for their growth and further development in collaboration with Coventry University," He added.
The AESF and Coventry University will also be looking to create more student experiences, including potential internship programmes and the production of case studies on Esports. The meeting between both parties discussed more opportunities for course development, which includes introductory sessions on Esports and support in the development of course topics for the curriculum.
"Coventry University's expertise in sports management and business studies will help further support our Member Associations, players, and officials in developing content around the education of Esports. This collaboration not only signifies AESF's continuous effort in supporting this industry, but it also reflects Coventry University's dedication and commitment to adapting and keeping up with the times," Sebastian Lau, Director General of AESF, said.
"We are delighted to have reached this key milestone in developing this crucial partnership for the university. We understand the importance of esports globally and in Asia particularly and are delighted at the opportunity to work with the AESF to support the athletes, players, officials and associations who make up this vibrant community as it continues its rapid growth and innovation," David Pilsbury, Deputy Vice-Chancellor of Coventry University, said.
"We are proud to lay down the foundation of a long-lasting partnership with the AESF, that offers tremendous opportunities in terms of students' experience. This agreement will also foster the development of impactful, multi-disciplinary research on this fast-changing and growing sector," Simon Gérard, Course Director, MSc Sport Management, said.
The Chiefs Esports Club Partners with L'oréal Paris Men Expert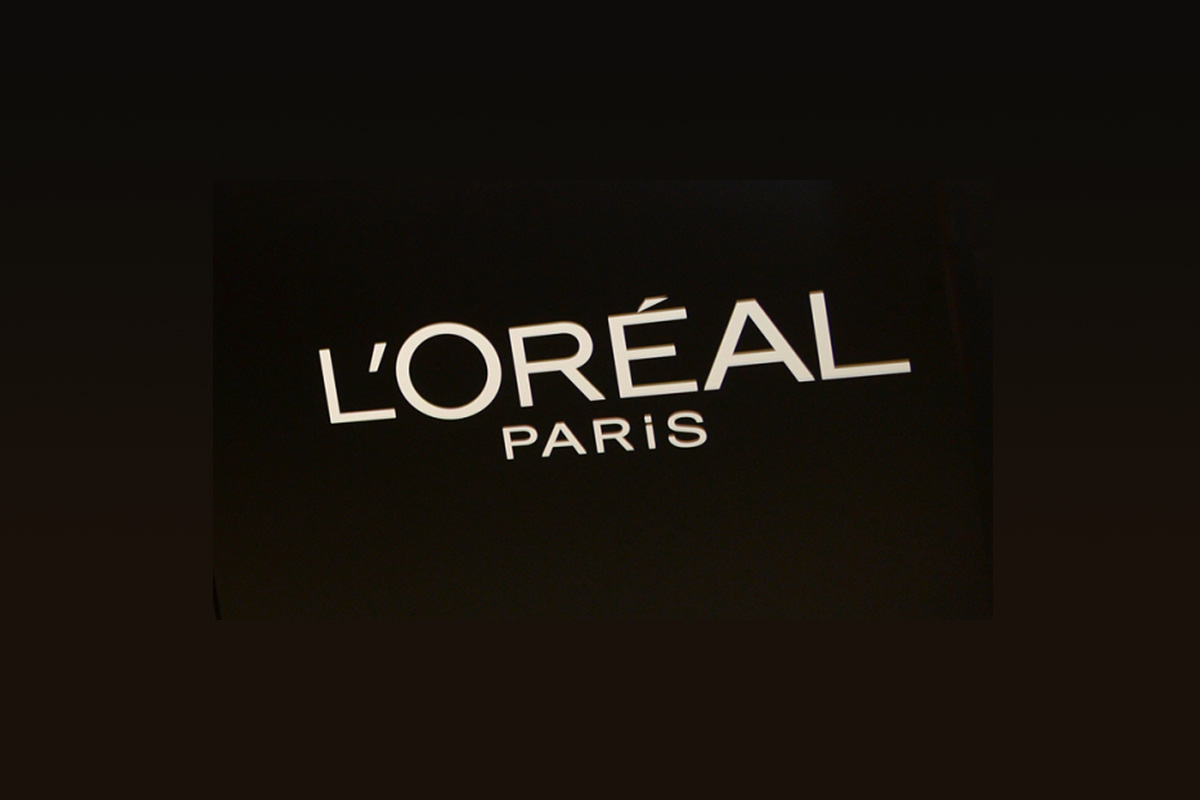 Reading Time:
< 1
minute
Australian esports organisation The Chiefs Esports Club has announced a partnership with the leading men's skincare and grooming brand L'Oréal Paris Men Expert. The deal makes the brand a major partner of the club for the rest of 2020.
L'Oréal Men Expert is a global brand with a portfolio of leading men's grooming products covering everything from skincare, shaving, beard grooming, hygiene and hairstyling. They will be keeping The Chiefs feeling confident, energised and looking great at all times.
"We've all had late night gaming sessions and sacrificed how we feel the next morning to get one more game in. L'Oréal Paris Men Expert is a perfect fit for gaming and esports culture to keep us going and feeling fresh. We're excited to introduce such a prestigious brand to the industry and can't wait to see the benefit for all our fans," Nick Bobir, CEO of The Chiefs, said.
"We are extremely excited to be partnering with The Chiefs in 2020 and introducing many of their fans to L'Oréal Paris Men Expert, a portfolio of skincare products designed to deliver an instant energy boost and set men up for success. Joining forces with The Chiefs is a testimony of building brands together & providing value for our fans and consumers," Raagjeet Garg, Marketing Director of L'Oréal Paris Australia, said.
WePlay! VALORANT Invitational Announcement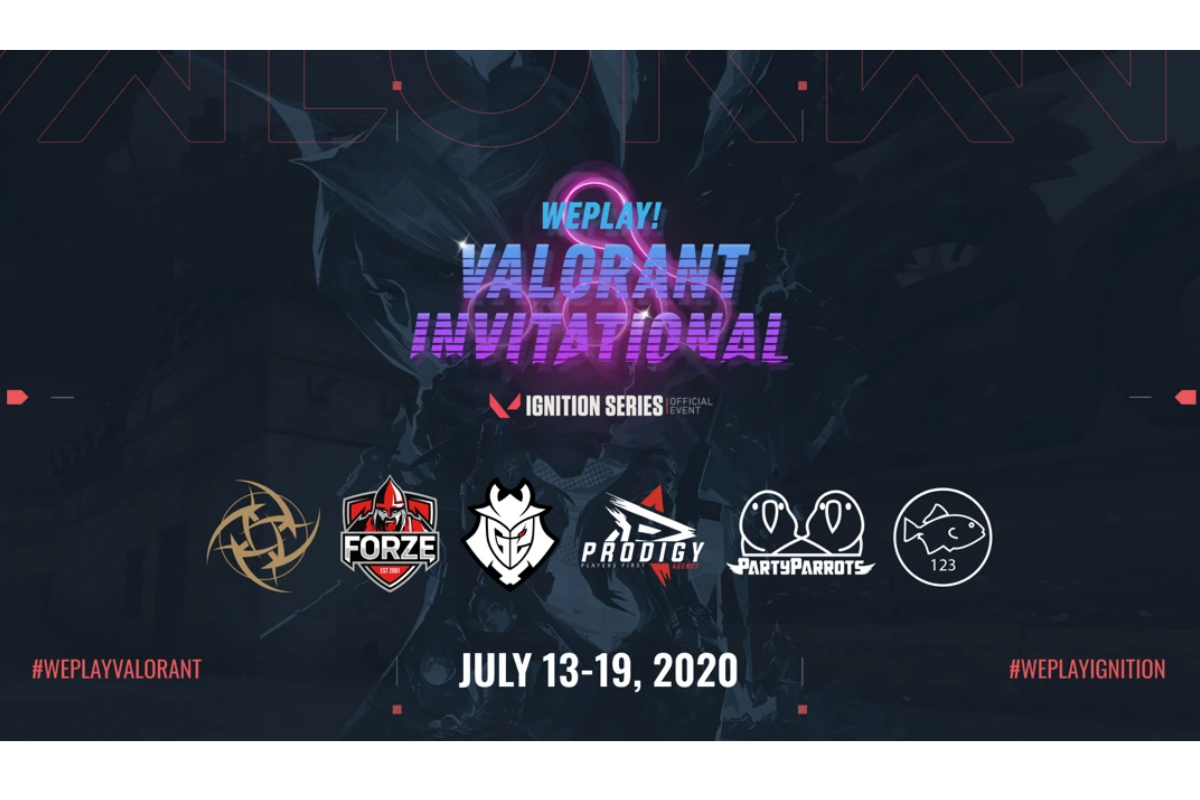 Reading Time:
< 1
minute
Eight teams will fight for competitive dominance and a hefty prize pool.
We at WePlay! Esports are proud to announce our first VALORANT tournament. In this event, six invited teams will be joined by two Open Qualifier winners to fight for a prize pool of $50,000. This event is another entry in the VALORANT IGNITION SERIES.

Invited teams
PartyParrots

fish123

Prodigy

Ninjas in Pyjamas

G2 Esports

forZe
Event format & dates
The tournament kicks off with Open Qualifiers on July 13 and 14. The qualifiers are two separate single-elimination brackets. The final series in each qualifier is BO3, the rest are BO1. Teams are allowed to participate in both qualifiers.
Sign up for Open Qualifier #1
Sign up for Open Qualifier #2
The eight invited and qualified teams will participate in a Swiss Bracket group stage that takes place on July 15–17. Four teams will proceed to the next stage.
The winners of the group stage will be seeded in a single-elimination bracket. The Semifinals will be played on July 18; the final series will be played on July 19.
All main event matches, including the Finals, are BO3.
"We have been following VALORANT since its announcement, and now welcome the opportunity to apply ourselves in the new title. As usual, we will try to make the event dramatic, unusual, and unforgettable. We're hoping that VALORANT will enjoy WePlay! Esports' style and our regular viewers will have fun with the new game." – Eugene "Hitras" Shepelev, Lead Esports Manager at WePlay! Esports.
"The IGNITION SERIES is definitely setting up a standard of play for VALORANT, the likes of which we've never seen before, and will undoubtedly begin to influence competitive audiences in their decisions around play." – Joe Ziegler, Game Director at Riot Games.