BitBoss – iGaming Blockchain Case Study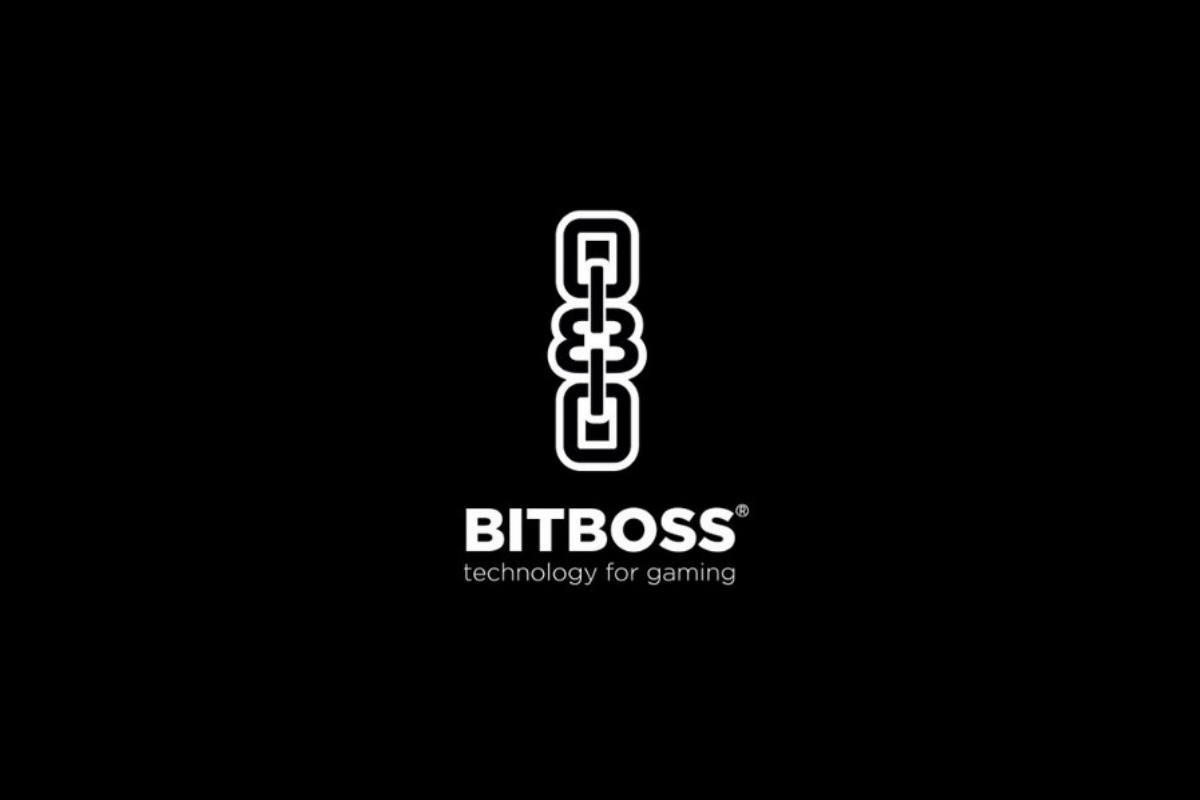 Reading Time:
3
minutes
It's no secret that iGaming is big business, but the emergence of technology in the space hasn't kept pace with the staggering growth the sector has continued to see year over year. Issues related to fairness, trust and transparency continue to plague too many operators, damaging the trust of consumers – and with it – the reputation of the wider industry.
In an effort to address these issues, as well as usher in a new era of interconnectedness between physical casinos and the iGaming sector, Denver-based iGaming company BitBoss have developed a range of technological-based solutions – all built using the power of the Bitcoin SV blockchain.
Bitcoin Association, the global industry body that works to advance business with Bitcoin SV, spoke to BitBoss CEO Matt Dickson about how their innovative blockchain applications in their latest iGaming on Blockchain case study – exploring how a number of their products work, as well as the potential impact they stand to have on the sector.
The standout product amongst BitBoss' offerings is Bridge – a product designed to digitize the physical casino experience, while facilitating the seamless transition between land-based casinos and online offerings. BitBoss achieves this with a small piece of proprietary technology which costs around $100 and works with almost any slot machine. This enables players to connect their phone to the slot machine, with their casino chips tokenized on the blockchain and stored in a digital wallet. Players can move from machine-to-machine using the tokens stored in their wallet, or effortlessly shift to use it to play online.
'Our genuine hope is that someday, a casino gambler sits down, uses our technology and has no idea that blockchain was behind it,' says Matt Dickson, CEO of BitBoss.
'We purposely designed this product to be backend agnostic – any casino can use it. Now, all of a sudden, your customer has a crypto wallet unbeknownst to them. If they want to cash out from the slot machine, the credits are moved to their phone, which makes it very easy for the casino to offer other services using those credits.'
Should customers choose to transition between the real-world and online casinos, BitBoss has also designed products to bring transparency and provable fairness to iGaming offerings.
'We have a mobile ecosystem – we develop lottery games, roulette games, poker games, and we have slot machines coming – with all of these integrated very tightly into the crypto wallet' says Dickson.
'There are a lot of online casinos out there that seek to cheat people. They may not do it 100% of the time, but they may clip an extra 1 or 2 percent for themselves, Anytime that a player loses, in their mind, they think to themselves "did I get screwed here?" and in a lot of cases, they did!'
BitBoss has a range of offerings which allow iGaming offerings to be played out on the blockchain, which adds a new layer of transparency by directly linking bets to publicly verifiable transactions on the Bitcoin SV blockchain.
'With the blockchain, all of the transactions are visible for the entire world to see. All of the transactions, once they are on the chain, they can never be changed,' says Dickson.
'As a player, if you have a dispute or question about your transactions, you don't need to call your casino anymore. You can match up the transaction ID in your crypto wallet with a transaction ID on a block explorer, so you can see if your bet made it in time or not. You can see if you bet $20 or $30. It's a great way to start to move clients in the direction of blockchain because it helps give them more visibility into what's actually happening.'
Learn more about out how BitBoss and Bitcoin SV are working to transform the industry, read the full iGaming on Blockchain use case at the Bitcoin Association website.
Are Bitcoin Casinos The Future Of Online Betting?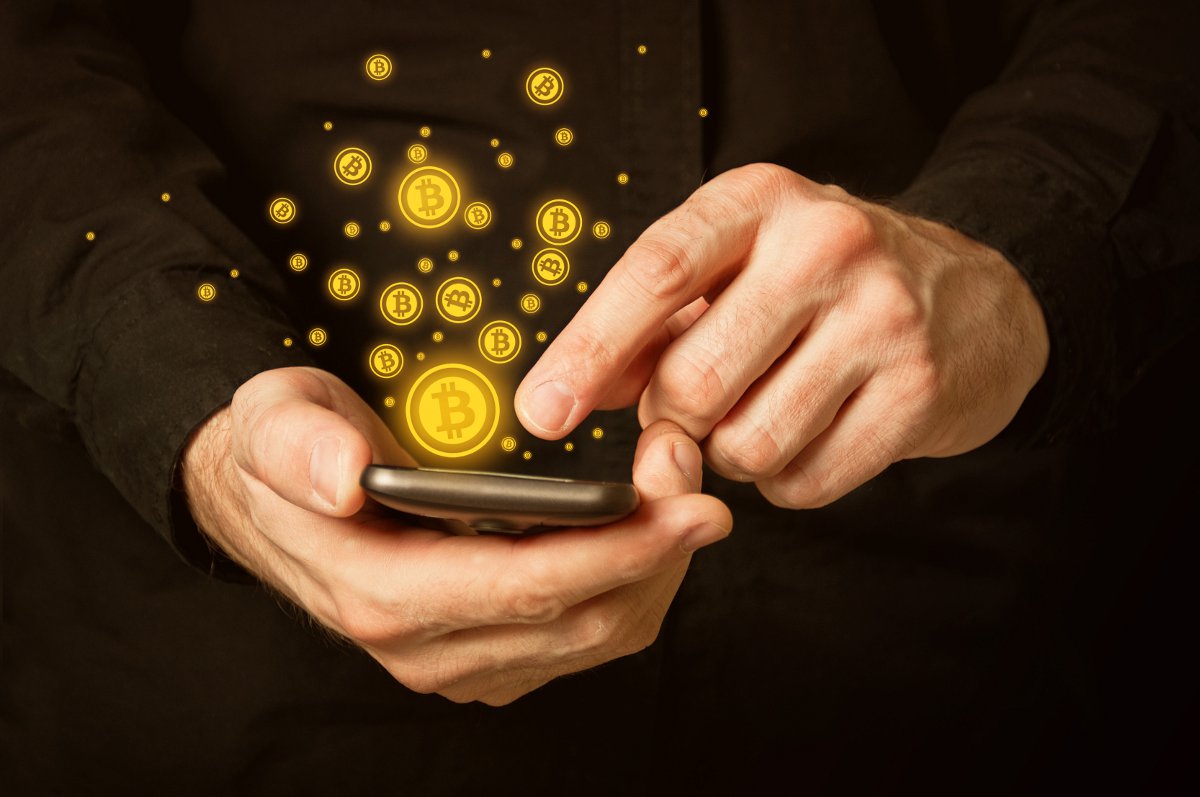 Reading Time:
2
minutes
Bitcoin has been here for more than ten years now. When it was first "invented" way back in 2009, it was more of an underground "currency" rather than formal digital money. Back then, only a few enthusiasts are playing with it, and it barely even had any value. One Bitcoin user back in 2011 even put out 10,000 pieces of BTC for auction for only $60–but no one bought it. The first real-world Bitcoin purchase was for a pizza in exchange for 10,000 BTC.
Now, Bitcoin is widely used by a lot of people, and it is even considered by a lot as this age's "digital gold." From being an ignored form of digital currency, it is now widely used in a lot of things: online shopping, trading, and investment, in online gambling through Bitcoin casinos, and a lot of other things.
How does BTC work when it comes to gambling? What are Bitcoin casinos, and how does it work? Is it any different from how existing online casinos right now work? Here are the things that you need to know.
How do Bitcoin casinos work?
A Bitcoin casino is no different from the traditional online casino that you may probably know. It offers mostly a similar set of games that you can find in every online casino. The only difference is that this type of casinos accepts Bitcoin as the ONLY form of payment.
Here are some of the most popular Bitcoin casinos right now:
Satoshidice
Switch Poker
StrikeSapphire
Bitzino
Bc-casino.com
Satoshibet
BtcSpiortsBet
BitLotto
What makes it very appealing to gamblers?
There are a lot of reasons why a lot of gamblers are opting to go to an online casino that is operating only through BTC. From security to convenience concerns, here are some of the reasons.
Anonymity
A lot of people give so much importance to their online security and privacy, including online gamblers. This is why some people even fall into the terrible mistake of using fake details in signing up for an account, only to end up being suspended if not banned from the site.
One of the security protocols for online betting sites is for its customers to provide verification information. Sometimes, this will be asked right at the start, although some would only require identity verification before the first withdrawal of the customer.
A Bitcoin casino removes all of these. Since all you need is a Bitcoin wallet ID, which is not tied to any personal information about you, you can technically play, deposit, and withdraw without disclosing any personal or financial information.
No transaction fees
Regardless of what payment method you are using–a bank account, a debit or credit card, or an e-money wallet–
What you should know
Although owning Bitcoin is technically recognized as a legal thing for most of the world, it is yet to be recognized as a real currency or legal tender. Most countries, while they consider Bitcoin and other forms of cryptocurrency legal, only see it as property but not legal tender.
When it comes to online betting using Bitcoin, no clear or definitive law outlaws it or even recognizes it as legal. Technically, since Bitcoin is not recognized as legal tender, there may be complications about its legality. However, that matter can be a confusing and complicated one. If you are looking to play in a Bitcoin casino, the best thing to do is to do thorough research on how using cryptocurrency for gambling works and the possible risks that come with it.
Bitcoin.com Exchange Announces Public Sale of the Atari Token on October 29, 2020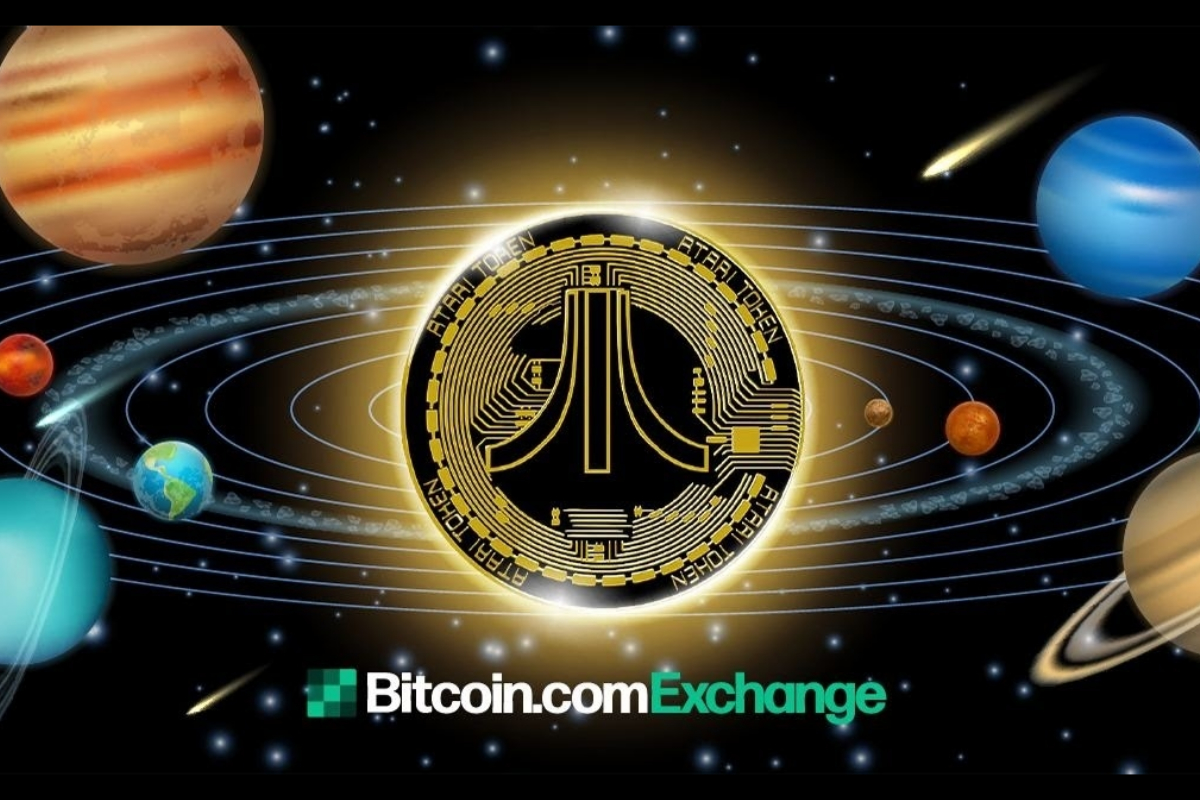 Reading Time:
3
minutes
Bitcoin.com Exchange, one of the leading authorities in cryptocurrency exchanges announces the details of the upcoming public sale of the Atari Token (ATRI).
Atari is evolving and envisioning a new mission to conquer the crypto space by creating a token to power the videogame industry, enabling access to as many platforms and users as possible via atarichain.com, the Atari wallet and more generally the creation of a blockchain-based ecosystem around the Atari brand.
Atari's objective is to progressively develop the adoption and the use cases of the Atari Token throughout the ecosystem. The Atari Group has recently entered into many partnership agreements to progressively develop the adoption and the use cases of the Atari Token. The first use cases are in the domains where the Group is already active: video games or blockchain games, with objectives to expand into DeFi for game financing. The list of such partnerships is available at www.atarichain.com.
The Atari Token is issued by Atari Chain, Ltd (Gibraltar). For more information about the Atri Token, please visit www.atarichain.com.
Prospective purchasers of the Atari Token can already register and proceed with KYC/AML procedures, using the registration page set up on the Bitcoin.com Exchange IEO platform here.
Details of the Upcoming Public Sale
Token Name: Atari Token (ATRI)

Token Type: ERC-20

Public Sale Date: October 29, 2020

Offered Price for 1 ATRI: $0.25

Hard Cap: $1,000,000 (one million US dollars)

Circulating Supply before the public sale: 68.7 million ATRITokens

Valuation of the Circulating Supply before the public sale, based on the Offered Price for 1 ATRI: $17.2 million
For more information, please visit the Bitcoin.com IEO platform here.
With the upcoming IEO, Atari and Bitcoin.com Exchange will coordinate educational and mass awareness campaigns via AMAs, direct interviews, guides, media casts and all other applicable means or direct, and indirect marketing.
"Teaming up with Bitcoin.com was a natural choice for Atari" said Frédéric Chesnais, CEO of Atari Chain. "Both teams are working hand in hand to reach mass adoption of the Atari Token, with a goal of delivering the ultimate experience in the video game and interactive entertainment industry".
"The upcoming launch of Atari Token's public sale has got the team and I ecstatic" said Danish Chaudhry, Head of Bitcoin.com Exchange. "The launch of the IEO platform supplies both teams with a foundation to push marketing efforts across the industry. The platform provides all the necessary details for our community to understand more about the Atari Token, while also giving traders the ability to pass KYC before the public sale, for a speedier process once live."
Be Part of the Progress 
Bitcoin.com Exchange has initiated the process by opening a portal where users will be able to go through KYC/AML verification before the token sale to take place in November. Kindly click the link below to start your journey with Atarichain's public sale, and pass through all the necessary requirements to get your account ready for the IEO.
What is a public sale/IEO?
In brief, an Initial Exchange Offering, commonly referred to as an IEO, is a fundraising event that is administered by an exchange. In contrast to an Initial Coin Offering (ICO) where the project team themselves conduct the fundraising, an Initial Exchange Offering means that the fundraising will be conducted on a well-known exchange's fundraising platform, similar to the upcoming Bitcoin.com Exchange Launchpad, where users can purchase tokens with funds directly from their own exchange wallet.
About Bitcoin.com Exchange:
The mission of Bitcoin.com Exchange is to empower people from all over the world to trade cryptocurrencies with ease and confidence, from first-time traders to advanced trading professionals. With high liquidity, 24/7 multilingual support and dozens of trading pairs, complemented with a high level of security, we offer an attractive platform for trading any cryptocurrency. Within one year since launch, on average, our exchange has been visited by more than 500K active traders per month, and this number continues to grow as you read this sentence.
Bitcoin betting exchange Exbet launches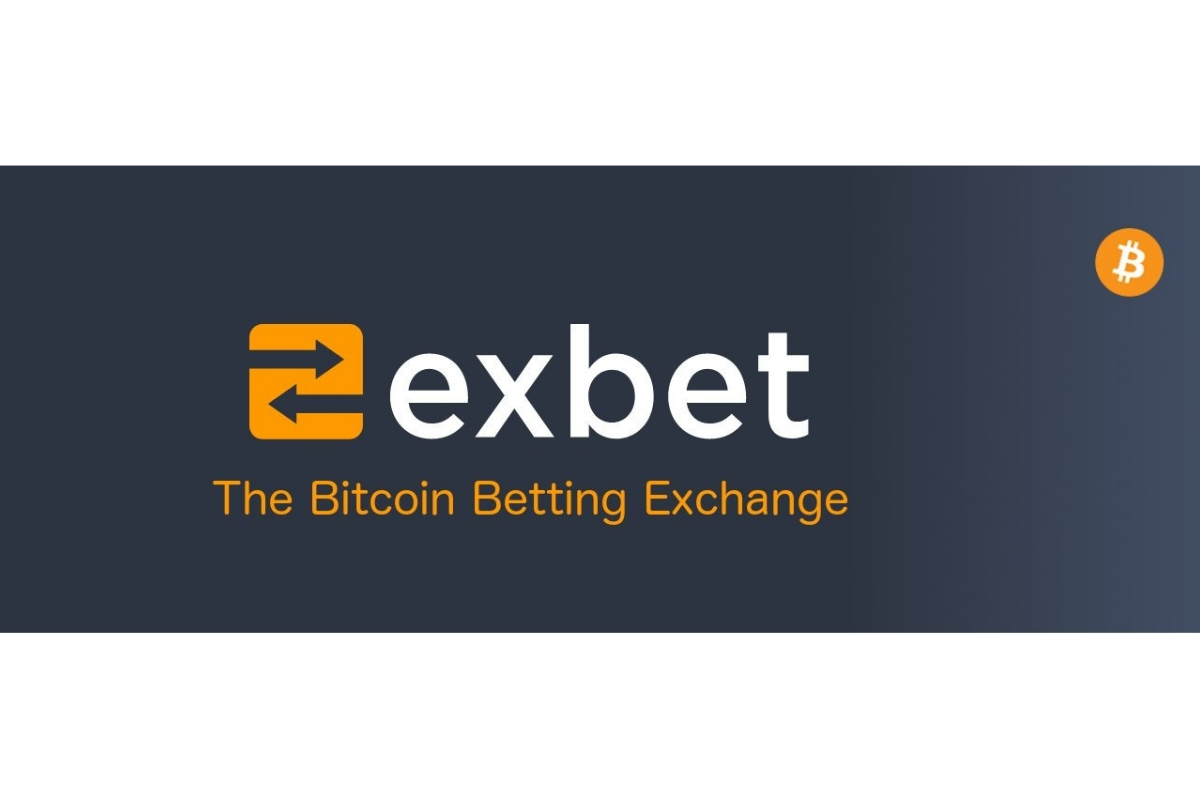 Reading Time:
< 1
minute
Exbet, the new bitcoin sports betting exchange, is now live at exbet.io, welcoming new players with an industry-beating commission rate and pre-match liquidity from launch.
Dubbed 'Betfair for Bitcoin', Exbet is the first full-featured and licensed betting exchange to use the popular cryptocurrency as its native payment option.
It launches with a one percent flat rate commission, significantly undercutting rival exchanges.
Users can trade across all major soccer leagues, NFL, and cricket's IPL, with additional sports and leagues, including the NBA, to be added in 2020 and beyond. Much like sites such as CryptoCasinos.com, that allows players to do the same for casino games.
Exbet also provides API integration for algorithmic trading and third-party tools, and is already seeing encouraging pre-match liquidity on its markets.
David Evans, Exbet COO, said: "With the sporting calendar back on track, we are thrilled to launch Exbet, the world's first fully-featured and licensed Bitcoin betting exchange. Betting exchange users have, for too long, been neglected by a handful of operators more focused on short-term gains than the long-term health of the vertical.
"We see considerable opportunities at the intersection of blockchain and betting exchanges, with many cryptocurrency users already familiar with exchange mechanics.
"This new audience, combined with a growing number of exchange veterans and market makers switching to Bitcoin for our low commission rate, means we can offer strong pre-match liquidity immediately."
The launch of Exbet will be supported by a range of marketing activities over the coming months, as the platform looks to build in-play liquidity.