The future of Esports: Video games to be played at Olympics and Glastonbury by 2050, experts predict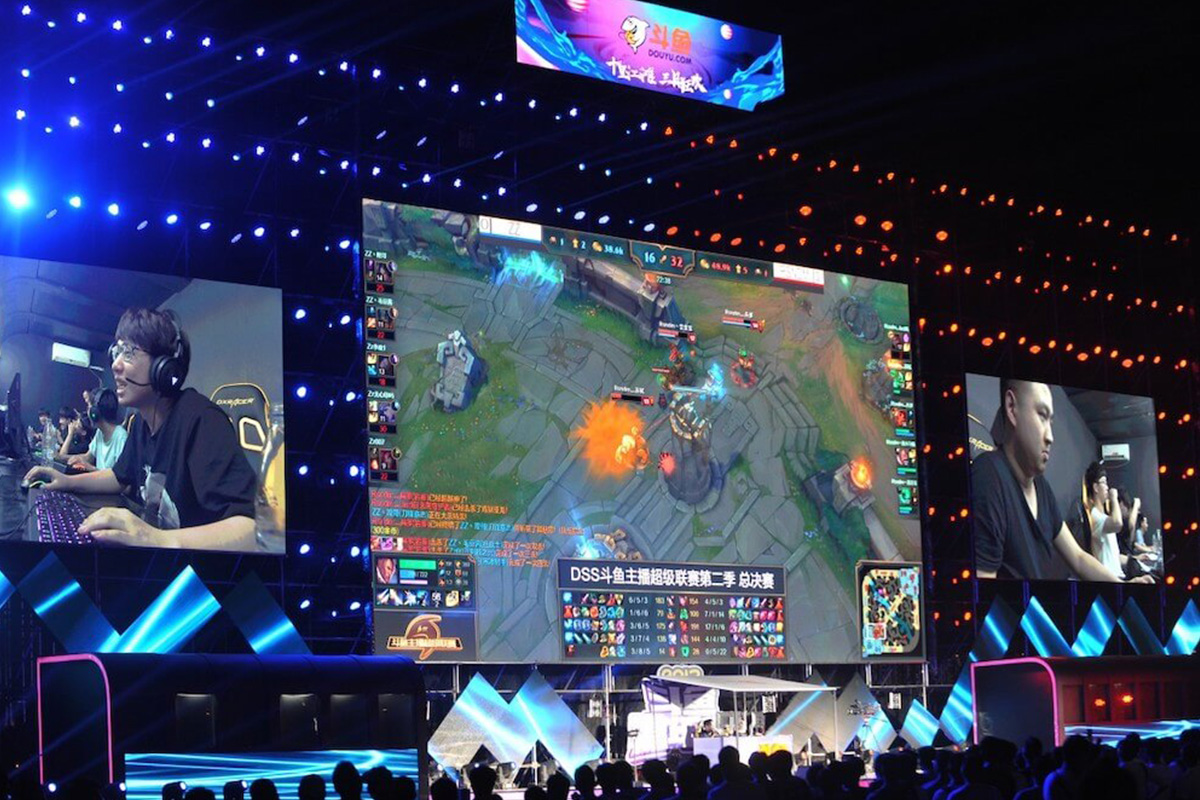 Reading Time:
3
minutes
How big will the industry be in 30 years time?
With esports now a $1billion industry this year and its popularity still rising, we ask the question – what does the future hold for professional gaming?
A gaming stage at Glastonbury, giant sold out 100,000-seater stadiums and even a place in the Olympics?
That's where some academics feel esports could be by 2050.
After exclusively speaking to the experts, we've created some food for thought about how the industry evolves in decades to come.
Gaming at festivals such as Glastonbury or Coachella?
As many event organisers now look to bring in wider audiences and test the waters, gaming could be on the cards to feature at some of the world's biggest festivals.
With comedy stages, poetry and circus acts becoming part of the usual attractions, could competitive gaming be an outlet to bring in new audiences?
Lincoln Geraghty, Professor of Media Cultures at University of Portsmouth in the UK, said: "Absolutely, the crossovers are there. Comicon for example in the last 30 years has gone from comic books to games to big marketing launches.
"So I see a space like Glastonbury, that has a subcultural prestige with people interested in explicit music and the relationship of music and games, people might be drawn to it."
Esports in the Olympics?
Esports games are already broadcasted to millions of people around the world. Last year's League of Legends World Championship semi-finals were watched live by 3.9million.
But what about on an elite, mainstream level? The Intel World Open was set to precede this year's Tokyo 2020 Olympics before it was cancelled, a stepping stone for esports to potentially feature in the competition itself.
Professor Geraghty said: "This is something the Olympic committee is looking at and it would almost certainly provide a much safer space for this competition to take place.
"Whether it be a massive tournament on the scale of the World Cup or be included in the Olympics in 30 years time, it won't be unexpected and won't be a surprise."
All colleges and universities to offer esports majors/degrees?
This is unlikely, but not impossible.
There are already cases around the world of university majors and degrees being offered in game design and for specific games themselves.
As more people in higher education take up these courses, the novelty may wear off and that could lead to more awareness of the power games have on society.
Professor Regan Mandryk, Professor in Computer Science at University of Saskatchewan in Canada, said: "You can now go through college on a League of Legends scholarship, that's going to change the cache of being an esports athlete.
"I would like to see the stigma of it being a "nerdy" activity change. It's going to be hard, but it will happen by more people being exposed to different aspects of playing."
Regularly filling 100,000 seater stadiums?
Whether it's the World Cup or the Super Bowl, thousands of people want to be there to see how sporting events play out.
And this is no different for esports, even now.
The Spodak Arena in Katowice, Poland held 173,000 people to watch the Intel Extreme Masters in 2017.
"People see their heroes in these gamers and esports personalities," Professor Geraghty added.
"It's only replacing the footballer on the pitch with a competitor on your computer screen."
He said: "I wouldn't be surprised to see a football stadium or convention centres sell out to see a huge gaming tournament.
"As content creators increase in popularity, people will pay to come out and see them in person."
To better the understanding of mental and physical health
We all understand games can be stressful and frustrating at times, but the techniques used in a lot of the technology is actually helping health professionals understand humans more.
Despite many negative connotations, studies have found games can actually help our mental health, but also be used to understand the physical effects of stress and recovery.
"Gaming can be very good for you. There are lots of ways that it can help you recover from stress," added Professor Mandryk.
"It can help you disconnect from the pressures around you. It can also help you connect socially with other people.
"We've done research that shows gaming can actually combat loneliness."
But, how do we get the best out games in the future within other areas of society?
Professor Mandryk said: "Part of the answer is to stop being so afraid of games."
"This is a very powerful median that we can leverage. There is a lot of motivational pull and people are devoting a lot of time to playing games so why aren't we harnessing what's great about them to better society."

Trinity Gaming joins hands with sports communication firm Artsmith to create career awareness in gaming and esports ecosystem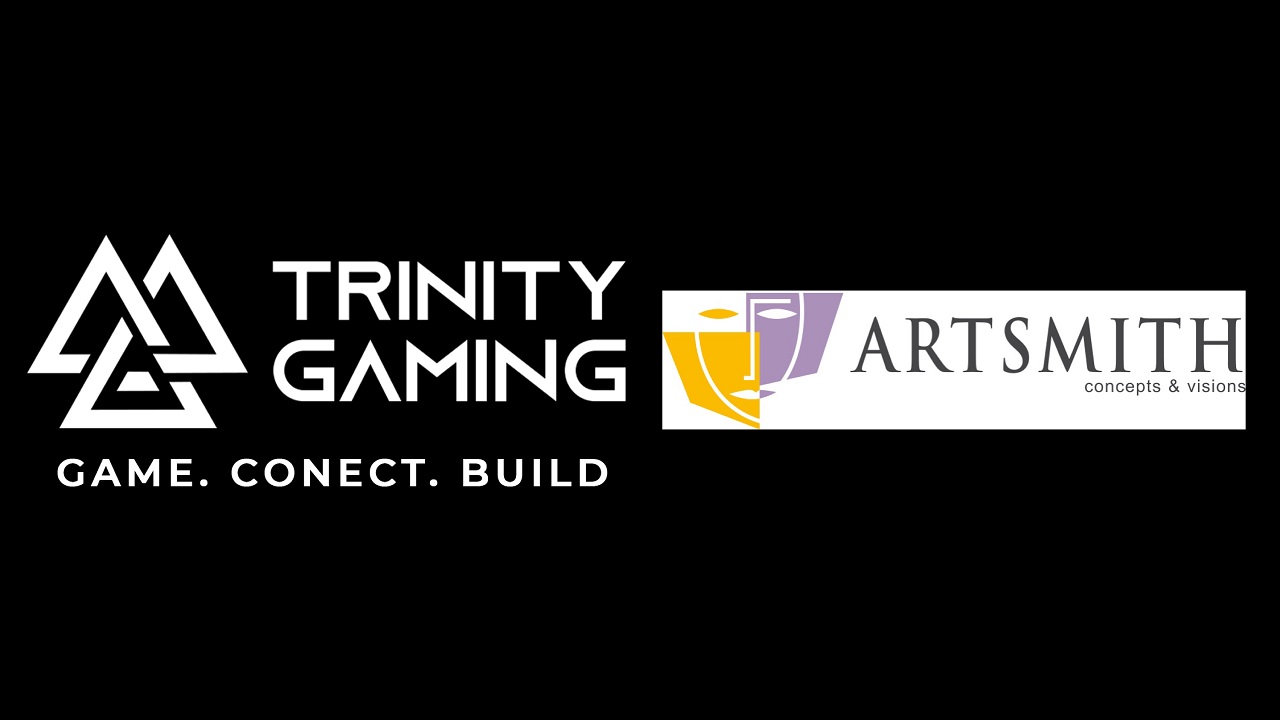 Reading Time:
2
minutes
Trinity Gaming—India's top gaming talent management company, has signed sports communication agency Artsmith to create awareness among the gamers & influencers wanting to pursue a career in gaming content creations and how they can monetise and create a brand for themselves. With this partnership, the country's one of the top new age communication firms Artsmith, which specialised in sports and esports PR, has added Trinity Gaming to their esports bouquet of the client list.
Currently managing more than 250 top content creators in India, Trinity Gaming has successfully established a strong platform for these specialised gamers and has transformed them into entertainers and influencers who bring much more value than just merely playing in the gaming ecosystem. The company, which was founded in 2019, has channelised the passion for gaming among millennial gamers and transformed it into a viable career option for many. Committed to bringing professionalism to the ecosystem, they have been one of the first movers in the sector and currently curate content for some of India's top brands.
Commenting on the tie-up, Abhishek Aggarwal, Co-Founder & CEO of Trinity Gaming, said: "Gaming is all about passion and there are some brilliant minds with amazing ability to create content and these creators did not have the right backing and a strong voice to understand how to create values or a career out of it. We saw an opportunity to create a unique support system where not only the talents are groomed but also amalgamate with brands. According to the recently released EY FICCI 2021 report, online gamers grew 20% from 300 million in 2019 to 360 million in 2020. The numbers themselves validate how big is the community is. The potential is unlimited but creating a strong awareness programme is equally necessary to optimise the opportunities and I personally believe Artsmith has all the necessary experience to roll out this narrative among the gaming community."
Artsmith, as an agency, brings in years of experience and expertise in creating an innovative mix of PR and digital communication that is innovative and value for money. "Artsmith has the experience and understanding of handholding talents and building a strong brand positioning with maximum visibility. We have worked with top Indian athletes and worked closely to transform them into sustainable content creators as well as influencers and we are confident of positioning Trinity Gaming as a new-age talent management firm with the efficiency of elevating gamers on similar lines and create India's largest brands story experiences," said Udita, the Founding Principal of Artsmith.
Artsmith has been successfully managing communications for global sports brands like PUMA as well as creating communications for international and national sporting events and sports leagues in the country. The company has the exclusive communication mandate for premium sports tournaments with Tata Open Maharashtra, India Open—the country's only Superseries badminton tournament organised by the Badminton World Federation (BWF) being some of the key clients in the roster.
XB Systems AG Releases Q1 Trading Update and LOI with Galaxy Group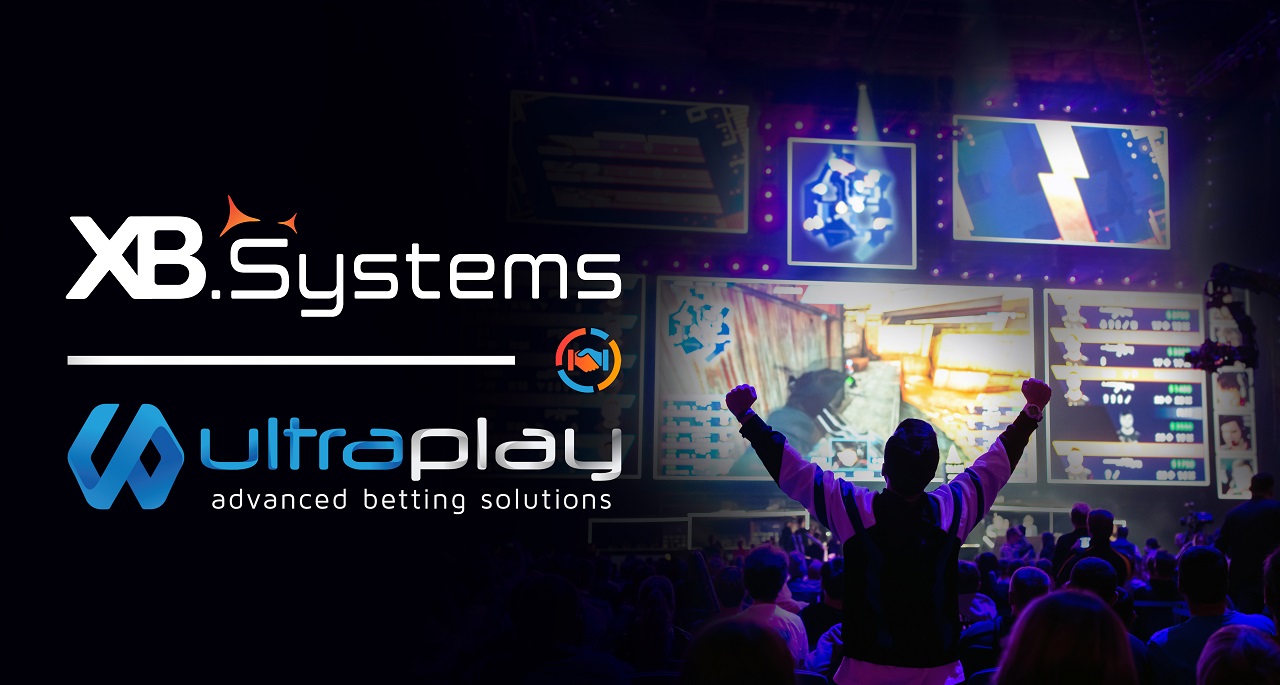 Reading Time:
< 1
minute
XB Systems AG, a leading eSports gambling operator, today releases its Q1 trading update, and announces that it has signed a Letter of Intent ("LOI") to merge with Galaxy Group Ltd.
XB Systems AG, operating under the brand BUFF.bet, announces strong Q1 revenue growth, with Q1 Gross Gaming Revenues (GGR) of €442k, up 197% year on year. On a pro-forma basis, GGR is up over 30% year on year, following the merger between the X-Bet.co and BUFF.bet brands in Q2 2020.
The company has migrated all players across to the BUFF.bet brand, and seen strong growth in GGR per active, showing the underlying strength of BUFF.bet's eSports offering. In terms of the full year outlook, management has guided to double digit pro-forma revenue growth for FY21.
XB Systems AG also announces today that it has signed a Letter of Intent ("LOI") to merge with Galaxy Group Ltd, operating under the brand name UltraPlay.
UltraPlay is an award winning eSports B2B software provider, which has returned consistently strong revenue and earnings growth over the past few years. The combination of the XB Systems AG B2C eSports gambling business with UltraPlay's award winning B2B offering will create a market leading vertically integrated eSports offering.
The combined entity would have generated revenues of over €7m in 2020 on a pro-forma basis, with strong cash generation. While the merger will be done on an equity basis, with Galaxy Group shareholders taking equity in the combined entity, the management is currently considering finance options to facilitate the transaction and accelerate organic growth.
PandaScore names new Head of Sales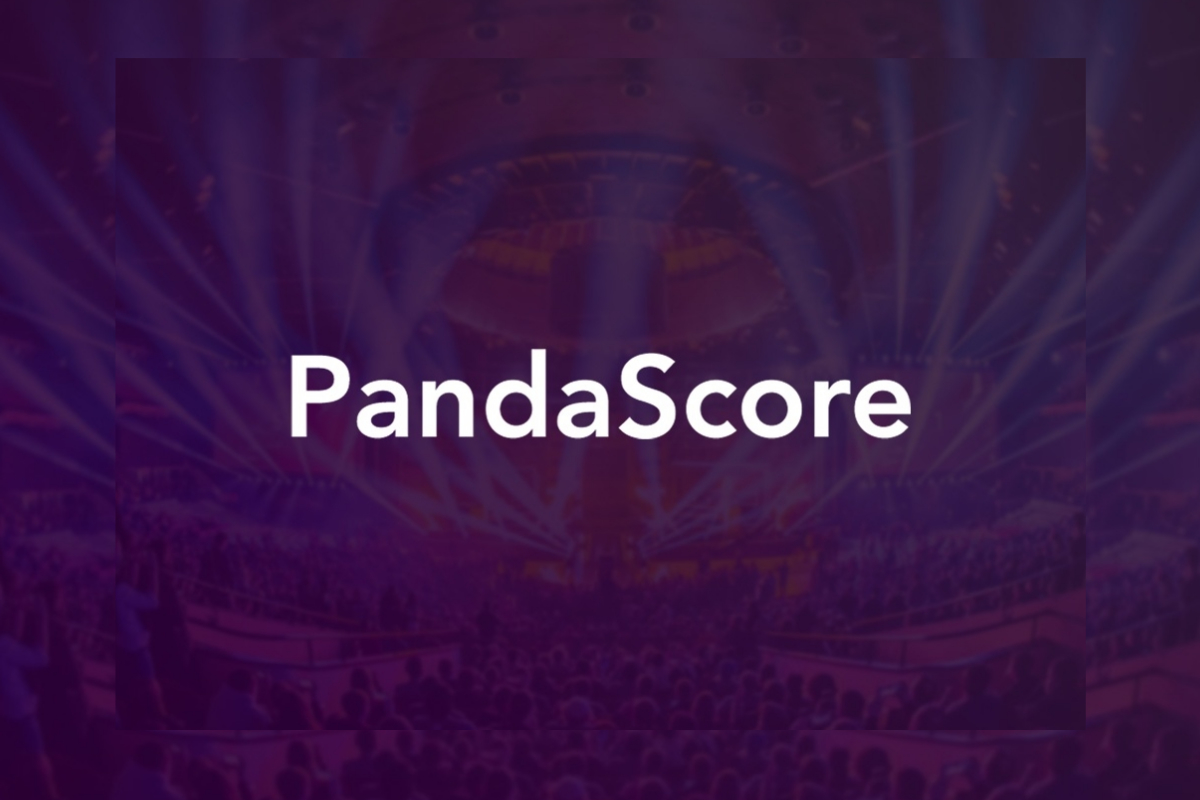 Reading Time:
2
minutes
Oliver Niner tasked with onboarding clients and growing the sales team at esports data and odds provider
PandaScore, the esports data and odds provider, has strengthened its team with the appointment of Oliver Niner as Head of Sales who will play a significant role in driving growth through securing new client partnerships.
Niner has extensive industry experience having held roles at Betgenius, Marathonbet, Oulala Games, PIMS SCA and most recently at start-up platform provider Atlas IAC where he was Commercial Director. His knowledge and experience cover all verticals from sports to casino and beyond.
Niner will use this knowledge and experience to onboard new clients and partners and to establish a sustainable platform for growth and long-term success. He will also be responsible for building out a talented and experienced sales team as part of wider company expansion plans.
Flavien Guillocheau, CEO at PandaScore, said: "I would like to welcome Oliver to the team and look forward to working closely with him as we continue to position PandaScore as the number one esports data and odds provider for the global online gambling industry.
"Oliver has the talent and the experience required to ensure operators are aware of our market-leading products and services and to manage them from signing on the dotted line to integrating and launching our data feeds and odds. This makes him a great addition to the team."
Oliver Niner, Head of Sales at PandaScore, said: "I am incredibly excited to have joined PandaScore at what is a pivotal moment in the company's journey. They have already assembled a great team and I am honoured to now join their ranks and to lead sales activity and growth.
"The betting and iGaming community has come to realise the opportunity that embracing esports more fully can bring and Pandascore is a figurehead for that.  My team and I will be taking this message to the market and will enable our new and existing customers to maximise the potential that an esports product, delivered via Pandascore's odds and data can bring, these are very exciting times!"