The future of Esports: Video games to be played at Olympics and Glastonbury by 2050, experts predict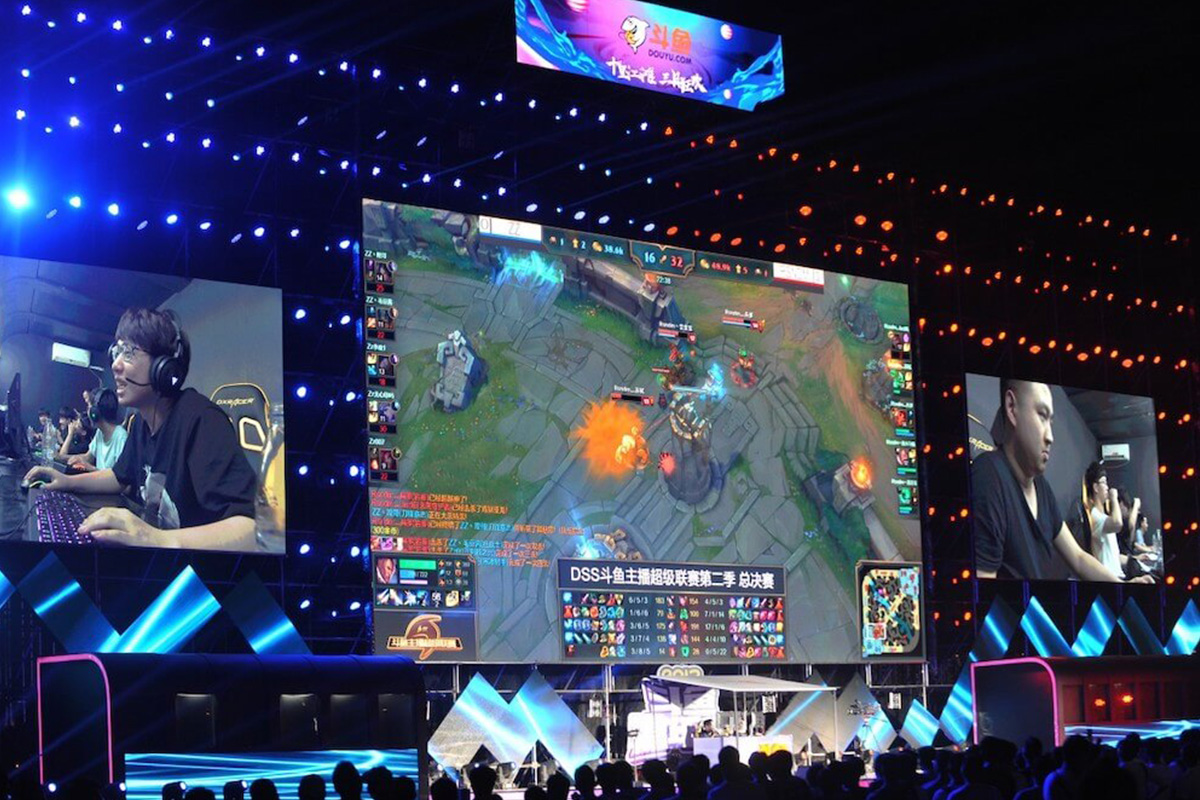 Reading Time:
3
minutes
How big will the industry be in 30 years time?
With esports now a $1billion industry this year and its popularity still rising, we ask the question – what does the future hold for professional gaming?
A gaming stage at Glastonbury, giant sold out 100,000-seater stadiums and even a place in the Olympics?
That's where some academics feel esports could be by 2050.
After exclusively speaking to the experts, we've created some food for thought about how the industry evolves in decades to come.
Gaming at festivals such as Glastonbury or Coachella?
As many event organisers now look to bring in wider audiences and test the waters, gaming could be on the cards to feature at some of the world's biggest festivals.
With comedy stages, poetry and circus acts becoming part of the usual attractions, could competitive gaming be an outlet to bring in new audiences?
Lincoln Geraghty, Professor of Media Cultures at University of Portsmouth in the UK, said: "Absolutely, the crossovers are there. Comicon for example in the last 30 years has gone from comic books to games to big marketing launches.
"So I see a space like Glastonbury, that has a subcultural prestige with people interested in explicit music and the relationship of music and games, people might be drawn to it."
Esports in the Olympics?
Esports games are already broadcasted to millions of people around the world. Last year's League of Legends World Championship semi-finals were watched live by 3.9million.
But what about on an elite, mainstream level? The Intel World Open was set to precede this year's Tokyo 2020 Olympics before it was cancelled, a stepping stone for esports to potentially feature in the competition itself.
Professor Geraghty said: "This is something the Olympic committee is looking at and it would almost certainly provide a much safer space for this competition to take place.
"Whether it be a massive tournament on the scale of the World Cup or be included in the Olympics in 30 years time, it won't be unexpected and won't be a surprise."
All colleges and universities to offer esports majors/degrees?
This is unlikely, but not impossible.
There are already cases around the world of university majors and degrees being offered in game design and for specific games themselves.
As more people in higher education take up these courses, the novelty may wear off and that could lead to more awareness of the power games have on society.
Professor Regan Mandryk, Professor in Computer Science at University of Saskatchewan in Canada, said: "You can now go through college on a League of Legends scholarship, that's going to change the cache of being an esports athlete.
"I would like to see the stigma of it being a "nerdy" activity change. It's going to be hard, but it will happen by more people being exposed to different aspects of playing."
Regularly filling 100,000 seater stadiums?
Whether it's the World Cup or the Super Bowl, thousands of people want to be there to see how sporting events play out.
And this is no different for esports, even now.
The Spodak Arena in Katowice, Poland held 173,000 people to watch the Intel Extreme Masters in 2017.
"People see their heroes in these gamers and esports personalities," Professor Geraghty added.
"It's only replacing the footballer on the pitch with a competitor on your computer screen."
He said: "I wouldn't be surprised to see a football stadium or convention centres sell out to see a huge gaming tournament.
"As content creators increase in popularity, people will pay to come out and see them in person."
To better the understanding of mental and physical health
We all understand games can be stressful and frustrating at times, but the techniques used in a lot of the technology is actually helping health professionals understand humans more.
Despite many negative connotations, studies have found games can actually help our mental health, but also be used to understand the physical effects of stress and recovery.
"Gaming can be very good for you. There are lots of ways that it can help you recover from stress," added Professor Mandryk.
"It can help you disconnect from the pressures around you. It can also help you connect socially with other people.
"We've done research that shows gaming can actually combat loneliness."
But, how do we get the best out games in the future within other areas of society?
Professor Mandryk said: "Part of the answer is to stop being so afraid of games."
"This is a very powerful median that we can leverage. There is a lot of motivational pull and people are devoting a lot of time to playing games so why aren't we harnessing what's great about them to better society."

Dignitas Partners with Virus International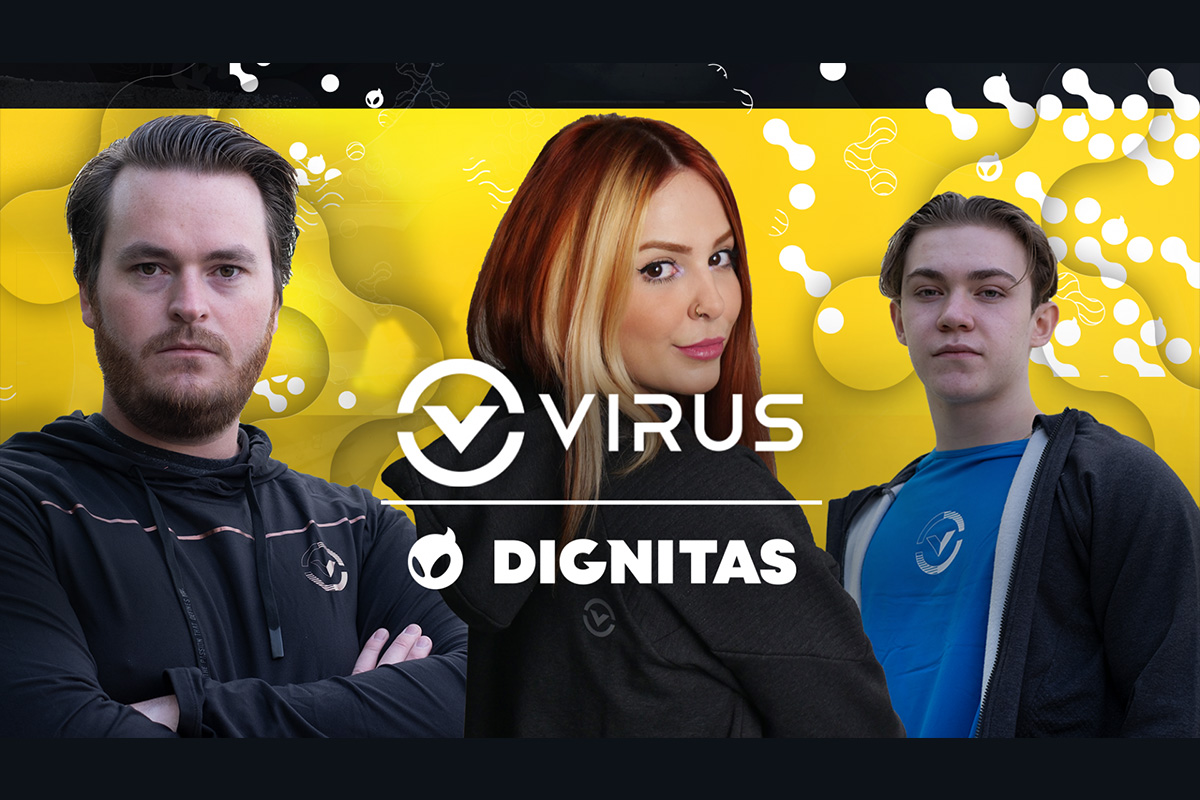 Reading Time:
2
minutes
Dignitas, the esports vertical of New Meta Entertainment (NME), has announced athletic wear brand VIRUS International as its Official Game Day Apparel Partner.
As per the deal, VIRUS International will create Dignitas' Official Competitive Game Day uniform including the Official Team Jersey with logo presence on the front of the jersey, Game Day Warm Up and Performance Workout Apparel kits which include T-Shirt, Sweatshirt, Hoodie, Player Jacket, Joggers and Leggings. Both kits will be uniquely designed to fit Dignitas Women's and Men's teams. All apparel will be co-branded with Dignitas and VIRUS International.
Dignitas will integrate Dignitas and VIRUS International co-branded merchandise into its online store, which will be available for fans to purchase at DignitasStore.com.
"We're excited to partner with Dignitas and break into the esports & gaming community. The synergy is perfect. VIRUS' mission has always been to provide the highest quality gear to our athletes in order to help them perform their best and to enable them to achieve their athletic & lifestyle goals without restriction," Ashley Gomez, Director of Brand & Partnerships at Virus International, said.
"VIRUS operates at the forefront of the latest innovations in apparel and bio-physical technology which has allowed our brand to produce technology-infused fabrics that have stood the test of time since 2010. Like VIRUS, Dignitas marries technology with its sport and industry, and this synergy between technology and gamers is undeniable," Melanie Lin, Director of B2B Sales at Virus International, said.
"Dignitas is thrilled to partner with VIRUS International, an athleticwear brand that understands the needs of our esports athletes. Performance apparel is an everyday part of our athletes' lives as they train, travel the world, and compete against the world's best competition on-stage. VIRUS' end-to-end control of the design and manufacturing process allows us to collaborate on new silhouettes to match our diverse fans and athletes' tastes season to season and in real-time globally," Ian K. Partilla, SVP of Strategic Global Business Development at Dignitas, said.
Intema announces Isle of Man OGRA license application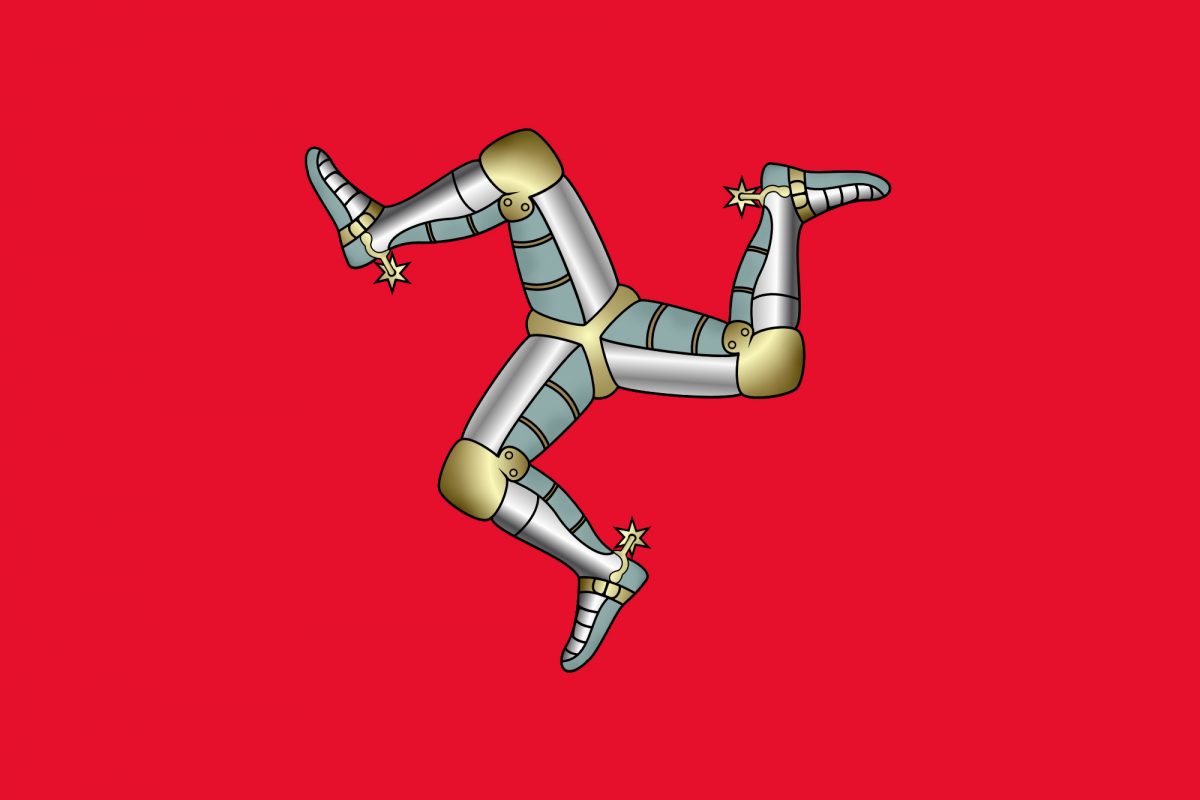 Reading Time:
< 1
minute
Intema Solutions Inc. is pleased to announce that the Isle of Man regulatory authorities have formally accepted for review the application by Livestream Esports Limited, a wholly owned subsidiary of Intema, for a license under the Online Gambling Regulation Act (OGRA) 2001.
"Obtaining this license from one of the world's most prestigious gaming jurisdictions would be another great milestone for Intema, particularly in the context of the proposed acquisition of LOOT.BET," said Laurent Benezra, Intema's President and Chief Executive Officer. "The Isle of Man promotes the highest standards of jurisdictional control in the gaming industry. In addition, the license granted by this regulatory body has many financial and logistical benefits, and would allow us to offer continuous fun, safe and responsible gaming experiences for gamers around the world."
Team Bloodhounds Inc. Acquisition
Additionally, further to the press release dated June 22, 2021 and the press release dated September 24, 2021, as consideration in respect to the acquisition of Team Bloodhounds Inc. ("Team BH"), Intema has made a cash payment of $60,500 and issued 943,396 common shares of Intema to the shareholders of Team BH (with an additional cash payment $60,500 payable in three months following the closing of the acquisition).
M88 expands esports coverage by partnering with BETER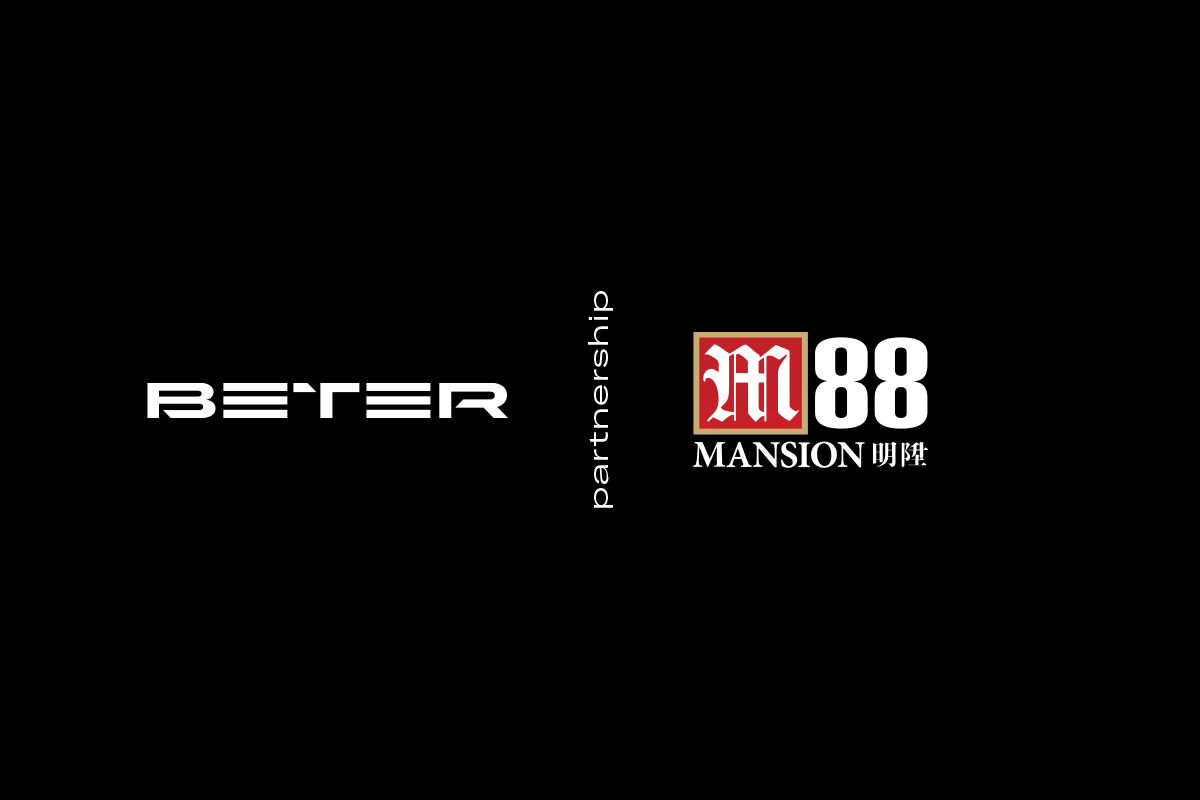 Reading Time:
2
minutes
International sports and esports betting provider BETER announced today that they have teamed up with M88. The leading Asian sportsbook has decided to take advantage of BETER's portfolio to further engage their players across the region with the addition of more than 30,000 extra global esports tournament events and 200,000 ESportsBattle matches every year.
"Here at BETER, we are convinced that collaborating with M88 is another significant step towards increasing our presence in the Asian market, which is one of our primary focuses for the next few years. We firmly believe that this partnership will prove to be prosperous and beneficial for both parties," said Gal Ehrlich, CEO at BETER.
BETER will provide M88 with customised quarter markets that perfectly suit their players' needs. All live streams, data, odds, and margins can easily be managed in the BETER's Client Console.
"We've been interested in the type of fast content which BETER provides for some time, and we also see exactly what BETER can offer to M88 customers with live streaming of engaging ESportsBattle matches and odds for the most popular global esports tournaments. The integration and testing process proved that we found a reliable partner with top-notch solutions that will help us further enhance what we offer bettors," said Alan Wafer, Head of Business Development at M88.
In his strategy presentation in July 2021, Gal Ehrlich emphasised that expanding into the Asian market is one of BETER's core goals, as this region represents a promising avenue for future business growth. He also added that the company would focus on expanding its product portfolio and developing exclusive content.
BETER is a leading provider of fast sports & esports content, live streaming, live data, and odds for the betting industry. BETER powers Setka Cup, ESportsBattle and Asia Pro League tournaments and offers trading of world esports events. BETER sports and esports content is featured on more than 100 sportsbooks across the globe.