A Swell of Support Helps Expand the Online Betting Industry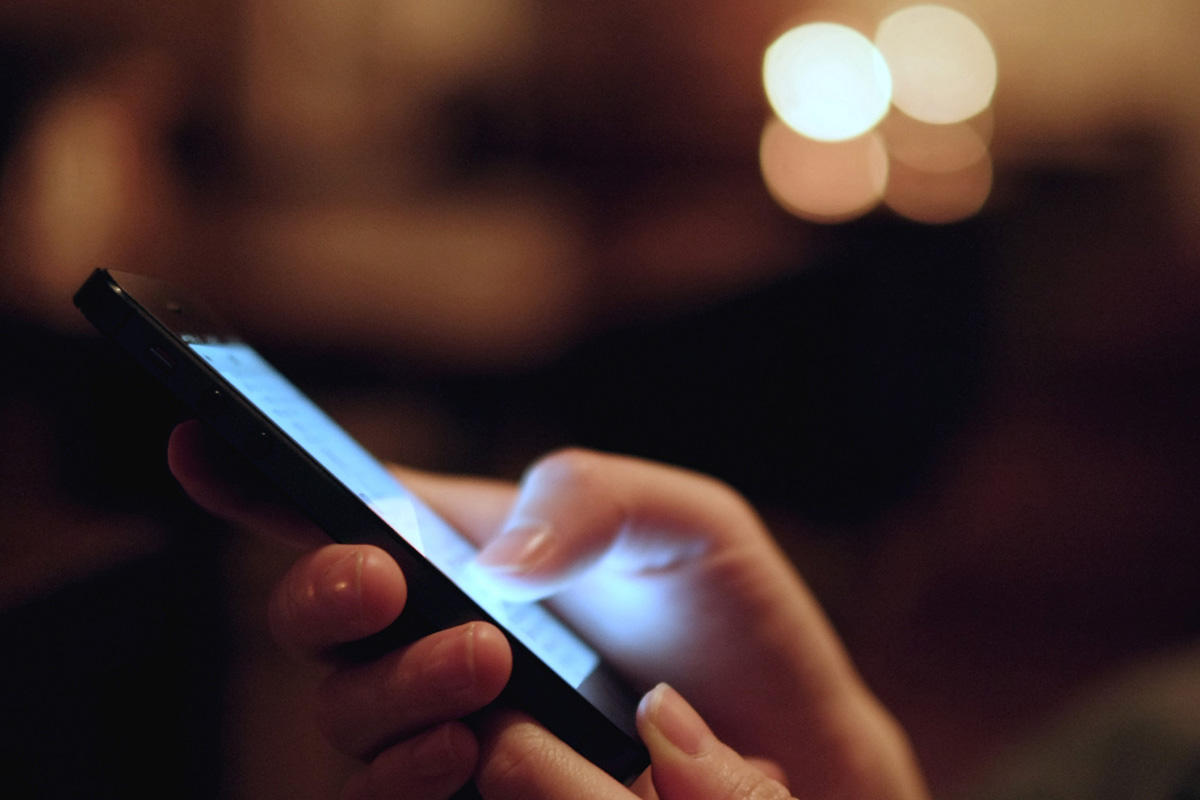 Reading Time:
6
minutes
The sports betting market continues to gain popularity among people of all generations, especially as online betting is gradually becoming more mainstream. To illustrate the importance of this segment, data provided by a Zion Market Research report indicates that sports betting holds about 70% of the global gambling revenue, which is more than any other sectors, including those of lotteries, casinos, and poker, among other forms of gambling. As for which sports are the most popular, various games around the world are common among the sport betters, but European football attracts the greatest betting revenue, and is then closely followed by baseball. Of course, it has to be noted that numerous technological developments have helped propel the market to new highs. The stronger presence of online betting has completely transformed the process of sports betting, making it easier, faster and more convenient to place bets. On the other hand, the strict regulations by various governments are still an obstacle for the online market. Nevertheless, according to the report, the global sports betting market was valued at around USD 104.31 Billion in 2017 and is expected to reach approximately USD 155.49 Billion by 2024 while growing at a healthy CAGR of 8.83% between 2018 to 2024. FansUnite Entertainment Inc. (CSE: FANS), GAN Limited (NASDAQ: GAN), Boyd Gaming Corporation (NYSE: BYD), International Game Technology PLC (NYSE: IGT), Scientific Games Corporation (NASDAQ: SGMS)
Despite legal restrictions, regionally and country wise, in 2018 the market had already produced more than USD 48.9 Billion in worldwide revenue and is projected to expand past USD 134.5 Billion by 2027, according to data provided by Transparency Market Research. After the landmark Supreme Court ruling in 2018, in which the court struck down the ban on sports betting, all states got the option to pursue legalization. The state of New Jersey was the first to make sports betting legal. Other states followed, but California remains a legal battle ground for this gambling segment. However, a change might be possible this November. State Senator Bill Dodd (D-Napa) and Assembly Member Adam Gray (D-Merced) have been working on an amendment to the state's constitution that will go on the ballot in November, if it can get through both houses. "I think the leagues themselves are really the experts when it comes to keeping integrity of the games," Assembly Member Gray explained in a report by NBC Sports Bay Area. "Obviously, in our proposal we've banned any high school sports betting and as we put the finishing details on this over the next few weeks it's going to be important that those leagues engage with us on those final details to make sure that we have the highest quality product with the highest quality standards. And although they have been a little timid, I know that many out there in the sports world know that the future of the sports economy could be integrally tied to the success of sports wagering, fantasy sports and other activities.
FansUnite Entertainment Inc. (CSE: FANS) and Askott Entertainment Inc. just announced breaking news that two companies, "have entered into a definitive amalgamation agreement (the "Agreement") to create one of Canada's leading online gaming companies, focused on sports betting, esports wagering and casino games. Under the terms of the Agreement, FansUnite will acquire all of the outstanding securities of Askott by way of a three-cornered amalgamation (the "Transaction") pursuant to which Askott and a newly incorporated subsidiary of FansUnite will amalgamate under the Business Corporations Act (British Columbia) and continue as one corporation.
Combined Company Highlights
Expanded Consumer Base. The combined FansUnite and Askott will have four live business-to-consumer ("B2C") platforms that have generated over CDN$350 million in wagers since inception and will have over 300,000 registered members;
Expanded Business Base. FansUnite and Askott will have four executed business-to-business ("B2B") contracts, two of which are currently live and generating revenue with leading esports companies;
Expanded Betting Offerings. Two esports themed casino games which will be released on multiple casino games aggregators platforms this year with more games currently in development;
Increased Gaming Licenses: Applications have been completed for gaming licenses for B2C and B2B;
Established History of Operations: Askott has been in business since 2013, working closely with tier 1 partners around the world; and
Highly Accomplished and Experienced Team: The completion of the Transaction will add a team with decades of experience in esports, sports betting, casino, poker, licensing, government relationships and transactions to develop shareholder value.
According to a recent report by Grandview Research1, the global online gambling market size was valued at USD 53.7 billion in 2019 and is expected to grow at a compound annual growth rate (CAGR) of 11.5% from 2020 to 2027.
'As the online gambling market continues to grow, the amalgamation with Askott is a significant milestone and transforms us into one of Canada's premier iGaming companies,' said Darius Eghdami, CEO of FansUnite Entertainment. 'Combining with Askott provides us with a fully integrated gaming asset that offers multiple B2C platforms for users in a variety of betting offerings, B2B technology that can be licensed to all types of sportsbooks, and a seasoned team of executives that have led and grown multiple organizations on a global scale. This combination creates a leading online igaming company, and positions us strongly for significant growth with new offerings and market opportunities.'
'We are recognized globally as a leader and pioneer in esports betting technology,' said Scott Burton, CEO of Askott Entertainment. 'As an early entrant in the sector we have already had a number of milestones, including, the launch of the first ever daily fantasy site dedicated to esports, the first esports betting site to receive an Isle of Man license gaming license in 2017 and more recently being shortlisted by EGR Magazine for the Esports Betting Supplier of the Year Award. This year, part of our growth strategy was to round out our offering with traditional sports and casinos to make us a complete iGaming solution. Merging with FansUnite accelerates our growth strategy and will bring us the scale and offerings to make our combined group the leading iGaming entity in the Canadian public markets.'…
GAN Limited (NASDAQ: GAN) is a business-to-business supplier of internet gambling software-as-a-service solutions to the U.S. land-based casino industry. The Company has developed a proprietary internet gambling enterprise software system, GameSTACK™, which it licenses principally to land-based U.S. casino operators as a turnkey technology solution for regulated real-money internet gambling, encompassing internet gaming, internet sports gaming and virtual Simulated Gaming. Recently GAN had announced that Cordish Gaming Group, the global gaming division of The Cordish Companies, has engaged GAN as their enterprise software Platform provider to power their new "PlayLive!" branded Internet gambling business in the State of Pennsylvania, complementing the development of two new Live!-branded gaming facilities in Philadelphia and Pittsburgh.
Boyd Gaming Corporation (NYSE: BYD) and FanDuel Group recently announced the debut of FanDuel Sportsbooks at four Boyd Gaming properties: Blue Chip Casino Hotel and Spa in Michigan City, Indiana; Diamond Jo Casino in Dubuque, Iowa; Diamond Jo Casino in Northwood, Iowa; and Belterra Casino Resort in Florence, Indiana. "Together, Boyd Gaming and FanDuel Group continue to successfully capitalize on the historic opportunity afforded by the legalization and expansion of sports betting in new states across the country," said Keith Smith, President and Chief Executive Officer of Boyd Gaming. "The FanDuel Sportsbook is off to a great start in Pennsylvania, contributing to solid growth in visitation and profitability at our Valley Forge Casino Resort near Philadelphia. We are confident our partners at FanDuel will deliver excellent results in Iowa and Indiana as well, further expanding Boyd Gaming's customer base and enhancing our long-term competitive appeal."
International Game Technology PLC (NYSE: IGT) announced earlier this month that its PlaySports platform will power retail and mobile sports betting at Wild Card Saloon and Sasquatch Casino in Black Hawk, Colo. Owned and operated by privately held gaming company, Ed & Shirley's Inc., both casinos will leverage IGT PlaySports kiosks, platform and mobile technologies to give their patrons choice and convenience for how, when and where they place sports bets. "Offering omni-channel sports betting via the IGT PlaySports solution will introduce an exciting new dimension of gaming to Wild Card Saloon and Sasquatch Casino that sports fans throughout Colorado are ready to embrace," said Ed Smith, Ed & Shirley's Inc. President.
"We've leveraged IGT's expertise and trusted technology to create a sports betting program that gives players choice and convenience for wagering on their favorite teams."
Scientific Games Corporation (NASDAQ: SGMS) announced earlier in March that it had partnered with Vaix.ai to offer sports bettors personalized recommendations and tailored betting choices through the OpenMarket™ branch of the OpenSports™ product suite. Vaix.ai will offer an Artificial Intelligence (AI) model through OpenSports that enhances the sports betting experience. By providing sports, league, team, event, and market recommendations to bettors in real-time, the companies aim to further personalize sports betting through Scientific Games' OpenMarket solution. OpenMarket is the industry's first one-stop content marketplace, giving Scientific Games' partners access to top-tier sports betting intelligence, data feeds and tools without the need for complex integrations and financial agreements.
About FinancialBuzz.com
FinancialBuzz.com, a leading financial news informational web portal designed to provide the latest trends in Market News, Investing News, Personal Finance, Politics, Entertainment, in-depth broadcasts on Stock News, Market Analysis and Company Interviews. A pioneer in the financially driven digital space, video production and integration of social media, FinancialBuzz.com creates 100% unique original content. FinancialBuzz.com also provides financial news PR dissemination, branding, marketing and advertising for third parties for corporate news and original content through our unique media platform that includes Newswire Delivery, Digital Advertising, Social Media Relations, Video Production, Broadcasting, and Financial Publications.
Hisense Announces Global Partnership With Fnatic Esports Organization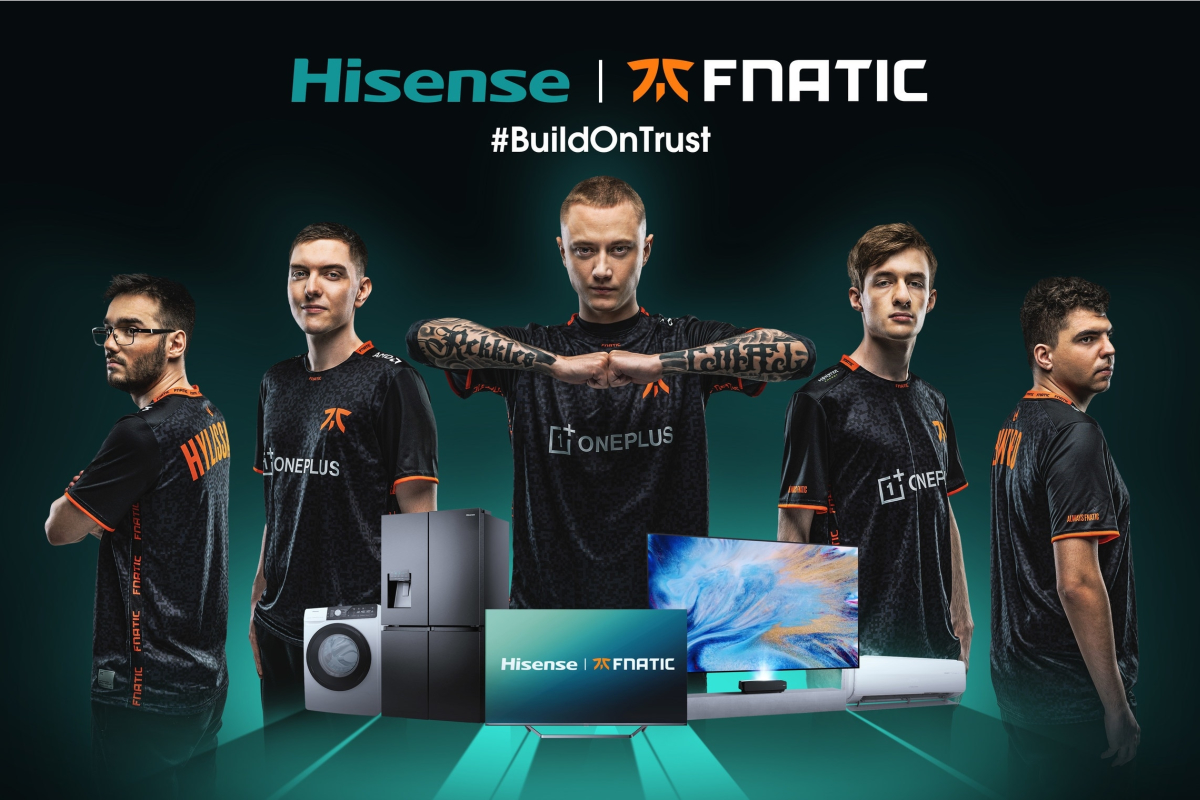 Reading Time:
< 1
minute
Hisense, the global consumer electronics and home appliances market leader, today announced a multi-year partnership with esports organization, Fnatic. Through this partnership, the two companies will produce a variety of content, including product reviews, video collaborations and social engagement, each featuring Hisense appliances and Fnatic's prominent teams.
"We are thrilled to partner with Fnatic, one of the world's top esports organizations, in a joint effort to bring a better quality of life to Fnatic and esports fans," said Alex Zhu, the Vice President of Hisense International. "We hope to make Hisense TV and home appliances truly their friend and right hand in life by constantly exploring the needs of fans, so as to allow them to focus on enjoying every moment of esports games. Supported by the unique VIDAA operation system that launched at Hisense TV, we are dedicated to bringing more esports and Fnatic content to our big screens for fans."
Hisense provides reliable smart home appliances including televisions, refrigerators, air conditioners, washing machines, cooking appliances among many others, that meet the demands of modern consumers. As a part of the deal, all Fnatic facilities will be upgraded with Hisense products. Fnatic will also have access to Hisense's global network of customers, allowing for a wider audience and the potential to build a stronger fan base. This partnership represents another strategic milestone in Fnatic's continued expansion into China.
"We are proud to partner with Hisense, a forward-thinking, innovative company, that is committed to bringing happiness into the homes of millions of families," said Sam Mathews, Founder and CEO of Fnatic. "As a trusted partner, we are excited to share this collaboration with our fans, players and creators."
UKGC Publishes New Rules to Clean Up Malpractices in VIP Customer Management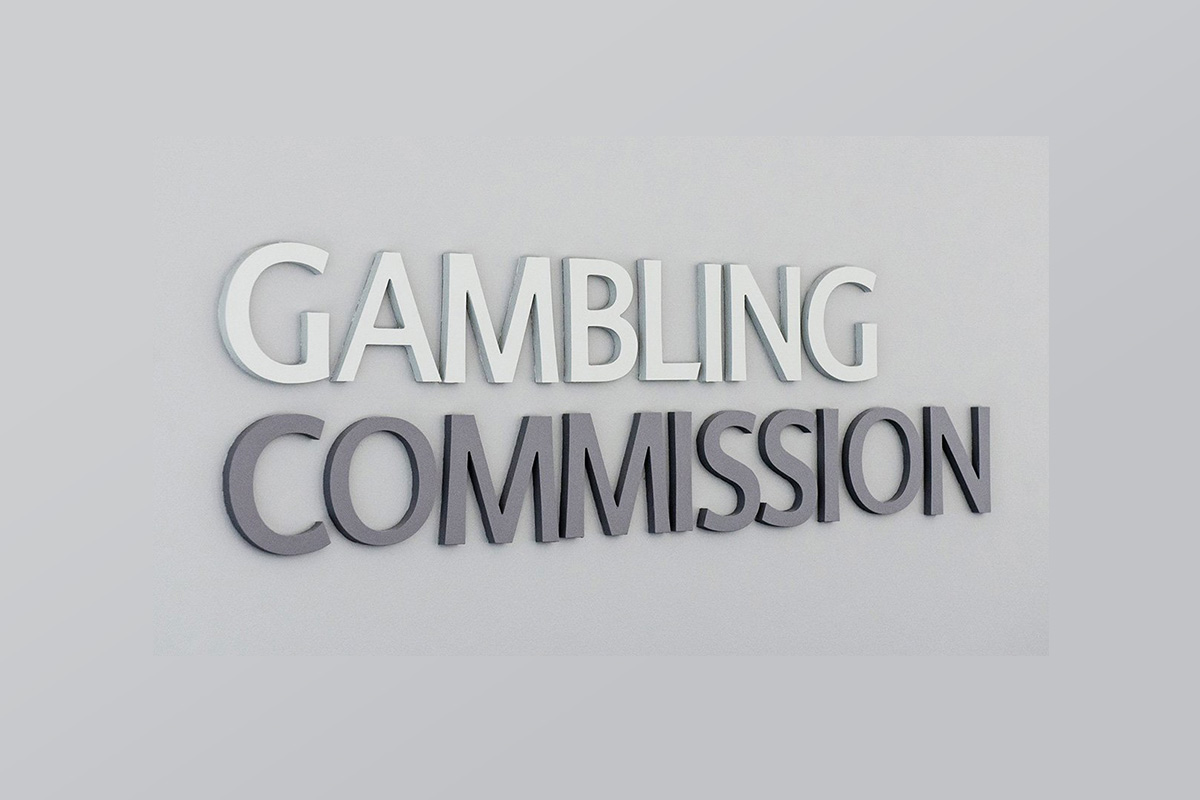 Reading Time:
< 1
minute
The UK Gambling Commission (UKGC) has published strict new guidance for operators in order to clean up the malpractices in VIP customer management.
The Commission identified VIP schemes as an area for change and challenged the industry to clean up its act earlier this year, pushing them to work together to address the issue through an industry code of conduct.
Following an extensive consultation, all operators will now need to follow new guidance on these schemes which see "high value" consumers provided with tailored bonuses, gifts, hospitality and preferential service from an operator designed to maintain or increase their custom.
Neil McArthur, chief executive of UKGC, said: "We have introduced these new rules to stamp out malpractice in the management of 'VIP' customers and to make gambling safer. Our enforcement work has identified too many cases of misconduct in the management of VIP schemes and this is the last chance for operators to show they can operate such schemes appropriately.
"We understand that the number of customers signed up to 'VIP' schemes has already reduced by 70% since we challenged the industry to get its house in order, last year. Whilst that is a sign of the positive impact our innovative approach to collaborative working can have, these new rules are designed to ensure progress continues to be made to protect vulnerable customers.
"Operators can be in no doubt about our expectations. If significant improvements are not made, we will have no choice but to take further action and ban such schemes. These new rules are part of the Commission's comprehensive programme of tougher enforcement and compliance activity which has also seen the introduction strengthened protections around online age and ID verification, improved customer interaction practices, and the banning of gambling on credit cards."
Vibra Gaming and First Look Games Strengthen Their Partnership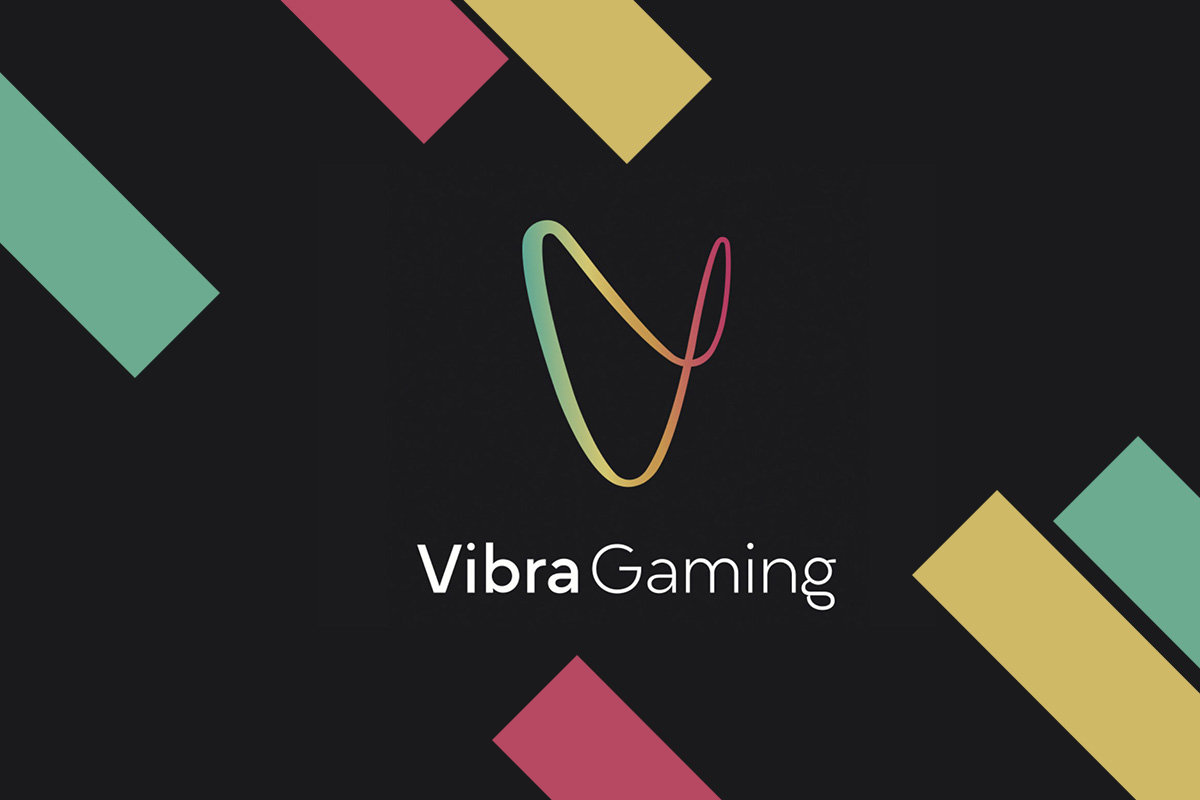 Reading Time:
< 1
minute
First Look Games (FLG) has strengthened its partnership with LatAm focused developer Vibra Gaming who will now white-label its cutting-edge client area.
Vibra Gaming joined First Look back in July. By extending the partnership, Vibra will now be able to use FLG's fully brandable client area to showcase its portfolio of online slots and casino games to its existing and potential operator partners as well as affiliates.
The developer has also taken advantage of FLG's Premium offering, which allows studios to upload game information two weeks prior to launch so a select number of affiliates can have a "first look" and create content ahead of the official launch.
"We are delighted to extend our already successful partnership with Vibra Gaming and for the studio to be able to leverage the power of our state-of-the-art client area to properly showcase its games. Our white-label client area is intuitive and easy to use, allowing developers to show their games to both operators and affiliates in the best possible way. When this is combined with our First Look Games library, studio's such as Vibra have a powerful and cost-effective marketing platform," Tom Galanis, Founder of First Look Games, said.
"Our partnership with First Look Games continues to go from strength to strength and we are thrilled to be white-labelling its market-leading client area allowing us to showcase our games like never before. This is an incredibly competitive sector and with the cost of marketing continuing to rise, up and coming developers such as Vibra need to market smartly and cost-effectively and First Look Games certainly allows us to do that," Ramiro Atucha, CEO of Vibra Gaming, said.