A Swell of Support Helps Expand the Online Betting Industry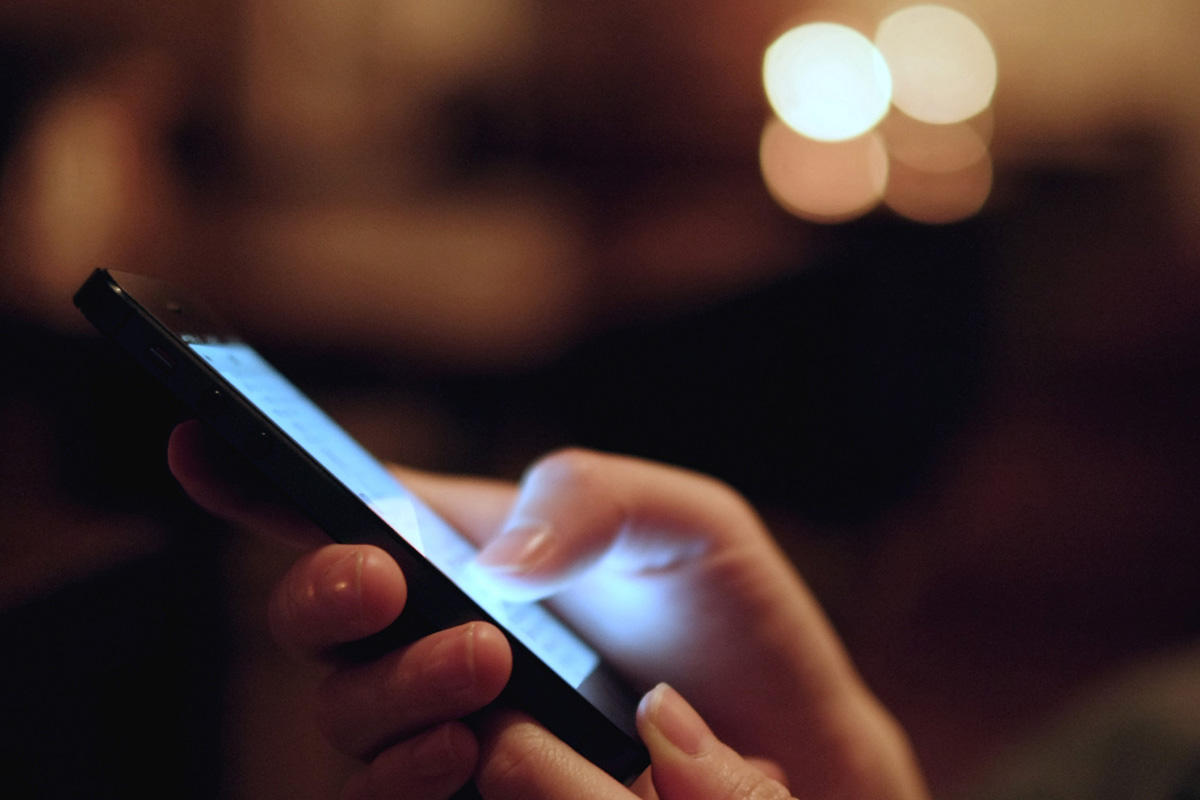 Reading Time:
6
minutes
The sports betting market continues to gain popularity among people of all generations, especially as online betting is gradually becoming more mainstream. To illustrate the importance of this segment, data provided by a Zion Market Research report indicates that sports betting holds about 70% of the global gambling revenue, which is more than any other sectors, including those of lotteries, casinos, and poker, among other forms of gambling. As for which sports are the most popular, various games around the world are common among the sport betters, but European football attracts the greatest betting revenue, and is then closely followed by baseball. Of course, it has to be noted that numerous technological developments have helped propel the market to new highs. The stronger presence of online betting has completely transformed the process of sports betting, making it easier, faster and more convenient to place bets. On the other hand, the strict regulations by various governments are still an obstacle for the online market. Nevertheless, according to the report, the global sports betting market was valued at around USD 104.31 Billion in 2017 and is expected to reach approximately USD 155.49 Billion by 2024 while growing at a healthy CAGR of 8.83% between 2018 to 2024. FansUnite Entertainment Inc. (CSE: FANS), GAN Limited (NASDAQ: GAN), Boyd Gaming Corporation (NYSE: BYD), International Game Technology PLC (NYSE: IGT), Scientific Games Corporation (NASDAQ: SGMS)
Despite legal restrictions, regionally and country wise, in 2018 the market had already produced more than USD 48.9 Billion in worldwide revenue and is projected to expand past USD 134.5 Billion by 2027, according to data provided by Transparency Market Research. After the landmark Supreme Court ruling in 2018, in which the court struck down the ban on sports betting, all states got the option to pursue legalization. The state of New Jersey was the first to make sports betting legal. Other states followed, but California remains a legal battle ground for this gambling segment. However, a change might be possible this November. State Senator Bill Dodd (D-Napa) and Assembly Member Adam Gray (D-Merced) have been working on an amendment to the state's constitution that will go on the ballot in November, if it can get through both houses. "I think the leagues themselves are really the experts when it comes to keeping integrity of the games," Assembly Member Gray explained in a report by NBC Sports Bay Area. "Obviously, in our proposal we've banned any high school sports betting and as we put the finishing details on this over the next few weeks it's going to be important that those leagues engage with us on those final details to make sure that we have the highest quality product with the highest quality standards. And although they have been a little timid, I know that many out there in the sports world know that the future of the sports economy could be integrally tied to the success of sports wagering, fantasy sports and other activities.
FansUnite Entertainment Inc. (CSE: FANS) and Askott Entertainment Inc. just announced breaking news that two companies, "have entered into a definitive amalgamation agreement (the "Agreement") to create one of Canada's leading online gaming companies, focused on sports betting, esports wagering and casino games. Under the terms of the Agreement, FansUnite will acquire all of the outstanding securities of Askott by way of a three-cornered amalgamation (the "Transaction") pursuant to which Askott and a newly incorporated subsidiary of FansUnite will amalgamate under the Business Corporations Act (British Columbia) and continue as one corporation.
Combined Company Highlights
Expanded Consumer Base. The combined FansUnite and Askott will have four live business-to-consumer ("B2C") platforms that have generated over CDN$350 million in wagers since inception and will have over 300,000 registered members;
Expanded Business Base. FansUnite and Askott will have four executed business-to-business ("B2B") contracts, two of which are currently live and generating revenue with leading esports companies;
Expanded Betting Offerings. Two esports themed casino games which will be released on multiple casino games aggregators platforms this year with more games currently in development;
Increased Gaming Licenses: Applications have been completed for gaming licenses for B2C and B2B;
Established History of Operations: Askott has been in business since 2013, working closely with tier 1 partners around the world; and
Highly Accomplished and Experienced Team: The completion of the Transaction will add a team with decades of experience in esports, sports betting, casino, poker, licensing, government relationships and transactions to develop shareholder value.
According to a recent report by Grandview Research1, the global online gambling market size was valued at USD 53.7 billion in 2019 and is expected to grow at a compound annual growth rate (CAGR) of 11.5% from 2020 to 2027.
'As the online gambling market continues to grow, the amalgamation with Askott is a significant milestone and transforms us into one of Canada's premier iGaming companies,' said Darius Eghdami, CEO of FansUnite Entertainment. 'Combining with Askott provides us with a fully integrated gaming asset that offers multiple B2C platforms for users in a variety of betting offerings, B2B technology that can be licensed to all types of sportsbooks, and a seasoned team of executives that have led and grown multiple organizations on a global scale. This combination creates a leading online igaming company, and positions us strongly for significant growth with new offerings and market opportunities.'
'We are recognized globally as a leader and pioneer in esports betting technology,' said Scott Burton, CEO of Askott Entertainment. 'As an early entrant in the sector we have already had a number of milestones, including, the launch of the first ever daily fantasy site dedicated to esports, the first esports betting site to receive an Isle of Man license gaming license in 2017 and more recently being shortlisted by EGR Magazine for the Esports Betting Supplier of the Year Award. This year, part of our growth strategy was to round out our offering with traditional sports and casinos to make us a complete iGaming solution. Merging with FansUnite accelerates our growth strategy and will bring us the scale and offerings to make our combined group the leading iGaming entity in the Canadian public markets.'…
GAN Limited (NASDAQ: GAN) is a business-to-business supplier of internet gambling software-as-a-service solutions to the U.S. land-based casino industry. The Company has developed a proprietary internet gambling enterprise software system, GameSTACK™, which it licenses principally to land-based U.S. casino operators as a turnkey technology solution for regulated real-money internet gambling, encompassing internet gaming, internet sports gaming and virtual Simulated Gaming. Recently GAN had announced that Cordish Gaming Group, the global gaming division of The Cordish Companies, has engaged GAN as their enterprise software Platform provider to power their new "PlayLive!" branded Internet gambling business in the State of Pennsylvania, complementing the development of two new Live!-branded gaming facilities in Philadelphia and Pittsburgh.
Boyd Gaming Corporation (NYSE: BYD) and FanDuel Group recently announced the debut of FanDuel Sportsbooks at four Boyd Gaming properties: Blue Chip Casino Hotel and Spa in Michigan City, Indiana; Diamond Jo Casino in Dubuque, Iowa; Diamond Jo Casino in Northwood, Iowa; and Belterra Casino Resort in Florence, Indiana. "Together, Boyd Gaming and FanDuel Group continue to successfully capitalize on the historic opportunity afforded by the legalization and expansion of sports betting in new states across the country," said Keith Smith, President and Chief Executive Officer of Boyd Gaming. "The FanDuel Sportsbook is off to a great start in Pennsylvania, contributing to solid growth in visitation and profitability at our Valley Forge Casino Resort near Philadelphia. We are confident our partners at FanDuel will deliver excellent results in Iowa and Indiana as well, further expanding Boyd Gaming's customer base and enhancing our long-term competitive appeal."
International Game Technology PLC (NYSE: IGT) announced earlier this month that its PlaySports platform will power retail and mobile sports betting at Wild Card Saloon and Sasquatch Casino in Black Hawk, Colo. Owned and operated by privately held gaming company, Ed & Shirley's Inc., both casinos will leverage IGT PlaySports kiosks, platform and mobile technologies to give their patrons choice and convenience for how, when and where they place sports bets. "Offering omni-channel sports betting via the IGT PlaySports solution will introduce an exciting new dimension of gaming to Wild Card Saloon and Sasquatch Casino that sports fans throughout Colorado are ready to embrace," said Ed Smith, Ed & Shirley's Inc. President.
"We've leveraged IGT's expertise and trusted technology to create a sports betting program that gives players choice and convenience for wagering on their favorite teams."
Scientific Games Corporation (NASDAQ: SGMS) announced earlier in March that it had partnered with Vaix.ai to offer sports bettors personalized recommendations and tailored betting choices through the OpenMarket™ branch of the OpenSports™ product suite. Vaix.ai will offer an Artificial Intelligence (AI) model through OpenSports that enhances the sports betting experience. By providing sports, league, team, event, and market recommendations to bettors in real-time, the companies aim to further personalize sports betting through Scientific Games' OpenMarket solution. OpenMarket is the industry's first one-stop content marketplace, giving Scientific Games' partners access to top-tier sports betting intelligence, data feeds and tools without the need for complex integrations and financial agreements.
About FinancialBuzz.com
FinancialBuzz.com, a leading financial news informational web portal designed to provide the latest trends in Market News, Investing News, Personal Finance, Politics, Entertainment, in-depth broadcasts on Stock News, Market Analysis and Company Interviews. A pioneer in the financially driven digital space, video production and integration of social media, FinancialBuzz.com creates 100% unique original content. FinancialBuzz.com also provides financial news PR dissemination, branding, marketing and advertising for third parties for corporate news and original content through our unique media platform that includes Newswire Delivery, Digital Advertising, Social Media Relations, Video Production, Broadcasting, and Financial Publications.
AESF Partners with Coventry University UK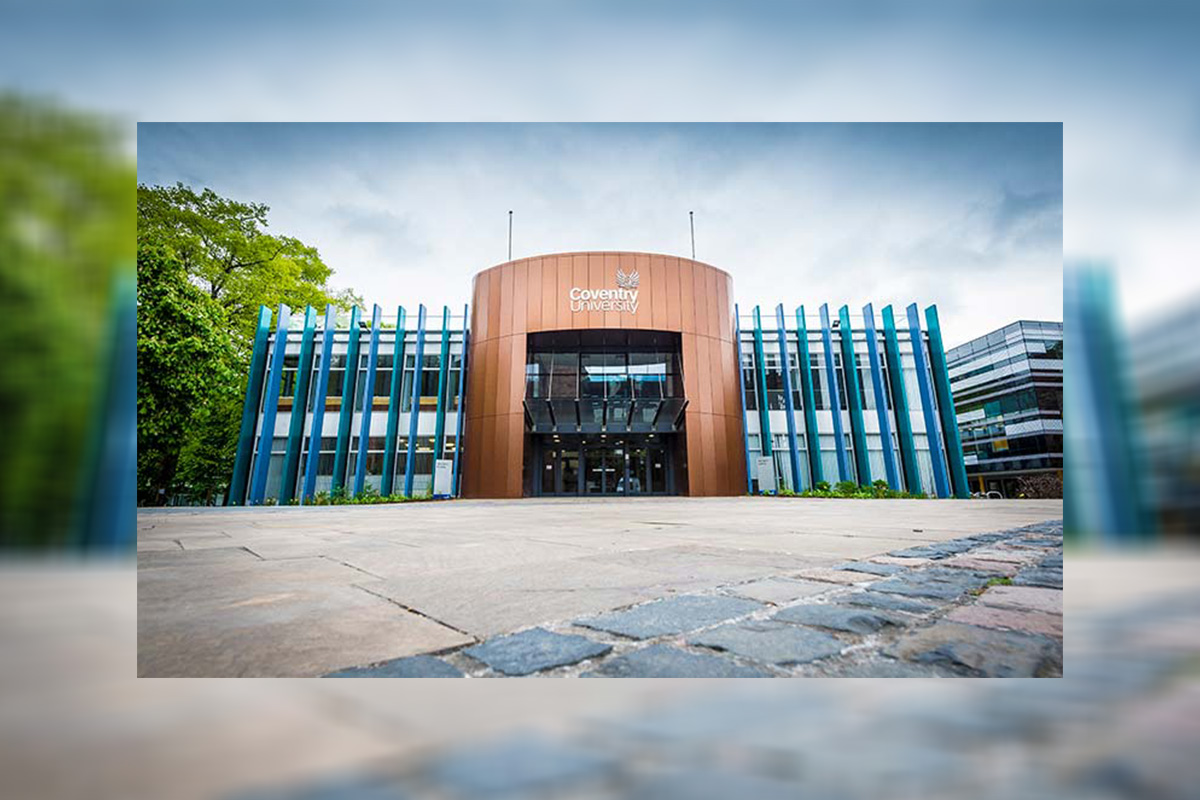 Reading Time:
2
minutes
The Asian Electronic Sports Federation (AESF) has signed an official memorandum which sees them officially collaborating and working together with Coventry University.
Following a meeting with representatives from Coventry University, both parties have agreed to sign a Memorandum of Understanding (MOU). This MOU focuses on four vital aspects, which include a series of planned Webinars, as well as industry research collaboration on topics of interests and Esports governance.
"I would like to celebrate this close relationship we are forming with Coventry University, one of the UK's most esteemed educational institutions. Not only does it benefit the AESF and our member associations, but it also opens the doors to many more potential partnerships from academia going forward," Kenneth Fok, president of AESF, said.
"This will not only be beneficial to our athletes but also various stakeholders in this industry. We look forward to supporting our Esports community as well as future talents for their growth and further development in collaboration with Coventry University," He added.
The AESF and Coventry University will also be looking to create more student experiences, including potential internship programmes and the production of case studies on Esports. The meeting between both parties discussed more opportunities for course development, which includes introductory sessions on Esports and support in the development of course topics for the curriculum.
"Coventry University's expertise in sports management and business studies will help further support our Member Associations, players, and officials in developing content around the education of Esports. This collaboration not only signifies AESF's continuous effort in supporting this industry, but it also reflects Coventry University's dedication and commitment to adapting and keeping up with the times," Sebastian Lau, Director General of AESF, said.
"We are delighted to have reached this key milestone in developing this crucial partnership for the university. We understand the importance of esports globally and in Asia particularly and are delighted at the opportunity to work with the AESF to support the athletes, players, officials and associations who make up this vibrant community as it continues its rapid growth and innovation," David Pilsbury, Deputy Vice-Chancellor of Coventry University, said.
"We are proud to lay down the foundation of a long-lasting partnership with the AESF, that offers tremendous opportunities in terms of students' experience. This agreement will also foster the development of impactful, multi-disciplinary research on this fast-changing and growing sector," Simon Gérard, Course Director, MSc Sport Management, said.
How the UKGC Ban on Credit Cards Affected Payment Provider Industry and Consumer Habits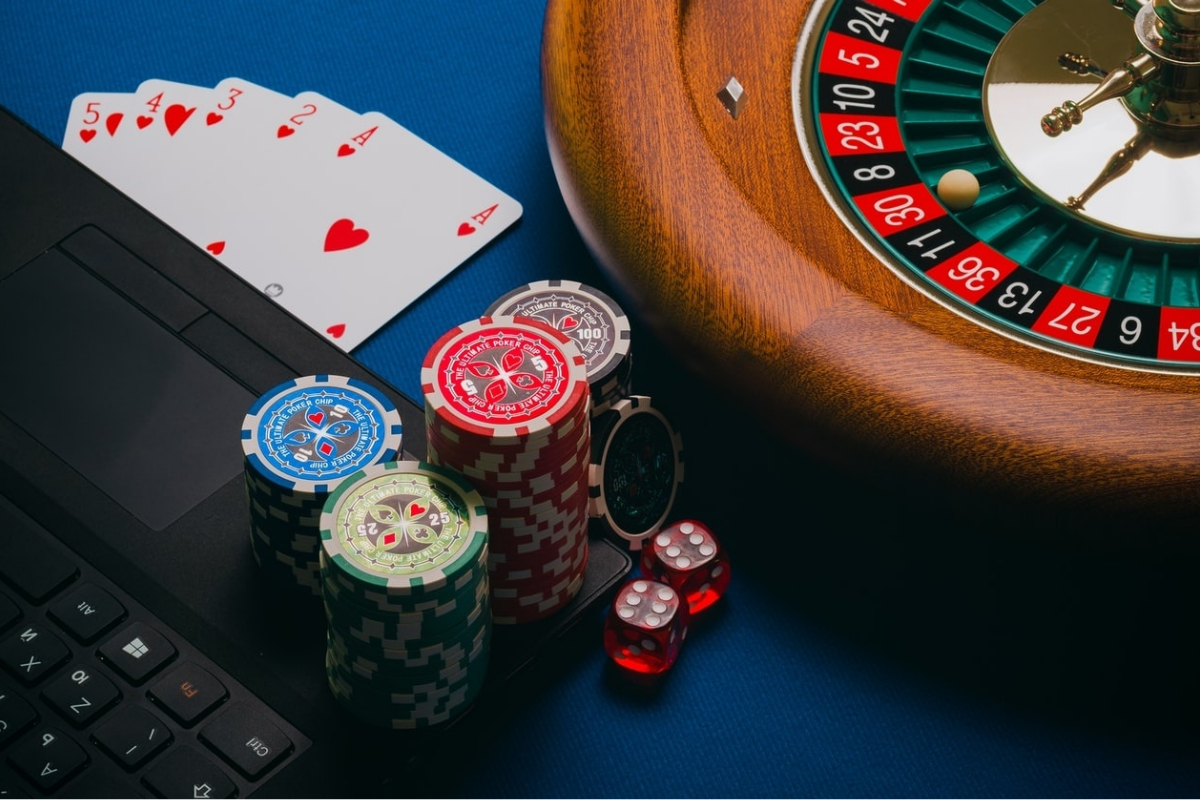 Reading Time:
3
minutes
The UK Gambling Commission ban on the use of credit cards has challenged consumers and businesses, seeking to adapt to the new requirements. 
On April 14th, the new UKGC ban came into effect, prohibiting the use of credit cards to top-up online gambling accounts: the measure was instituted in an effort to mitigate financial risks for consumers and prevent them from gambling with the money they do not possess. The new regulation challenged some of the prevalent consumer habits and pushed payment vendors to expand the scope of their services.
Agnė Selemonaitė, Deputy CEO at ConnectPay, shared her insights on the impact it had for both sides of the market.
Impact for payment service providers
According to Ms. Selemonaitė, current changes the industry is going through will affect not only the bettors' spending habits, but also payment gateway providers, aiming to supply the market with flexible, as well as compliant, solutions.
"Our focus has always been on being proactive towards any new developments in the market. That's why even amidst lockdown we pivoted towards integrating more payment methods into our Merchant API to provide gambling vendors with more options to facilitate payments," explained A. Selemonaitė.
According to Selemonaitė, more and more gambling sites are getting into partnerships with payment service providers, seeking to streamline settlements for their regular bettors and provide a greater on-site experience. As ConnectPay aims to continue growing its payments selection, Selemonaitė encourages operators to look into how leveraging diverse solutions could help better match their clients expectations.
As the opinions on the policy are two-fold, A. Selemonaitė noted that every decision, with the goal of mitigating risks for consumers, should be a welcomed initiative. That said, it is important that alternative solutions rolled out into the market would meet both vendor and consumer needs, but with added safety, while being compliant with the new measures. "In order for business to welcome new measures, regulators need to stay focused on setting up such an environment that fosters the development of a holistic system and doesn't hinder scaling opportunities," she added.
What are the alternatives for consumers?
The operators' commitment to enable clients to continue enjoying their favorite pastime while spending within reason led betters to get accustomed with various other payment options.
Visa and Mastercard debit cards
Using a debit card is almost identical to using a credit card, with the main difference that with the prior, the funds are taken directly from the checking bank account, rather than being charged to a line of credit to be paid for later. This ensures that the bettors themselves verify payments, and help protect the account from scammers' malicious intent.
Prepaid cards
Many providers, such as ConnectPay, issue prepaid cards, which, unlike debit, are not linked to a bank account to draw money from. Instead, the customer is spending money that has been loaded onto the card beforehand. Prepaid cards are limited by default, therefore one can only access the amount of funds that have already been vouched for.
E-wallets
Although the credit card ban extends to e-wallets, they can still be used for gambling-related payments with the exception that the service does not support credit lending. Similar to prepaid cards, e-wallets require money to be loaded prior to any transaction. It is an appealing alternative as it offers faster payouts and enables switching back and forth between different gambling sites with ease.
Cryptocurrency
Another method to deposit money is using a cryptocurrency, such as bitcoin. It provides total anonymity, as no personal details are shared with the site, making it one of the most secure alternatives. Although many do not understand the inner workings of the crypto industry, it remains a viable option for all tech-savvy betters.
Even though some may still be unconvinced about the necessity of the new legislation, it is shaping up to be a sound solution, which could lead to heightened industry transparency, as well as provide consumers with more payment options to choose from. However, its true impact on the industry will show only after some time.
STS Completes Acquisition of Betsys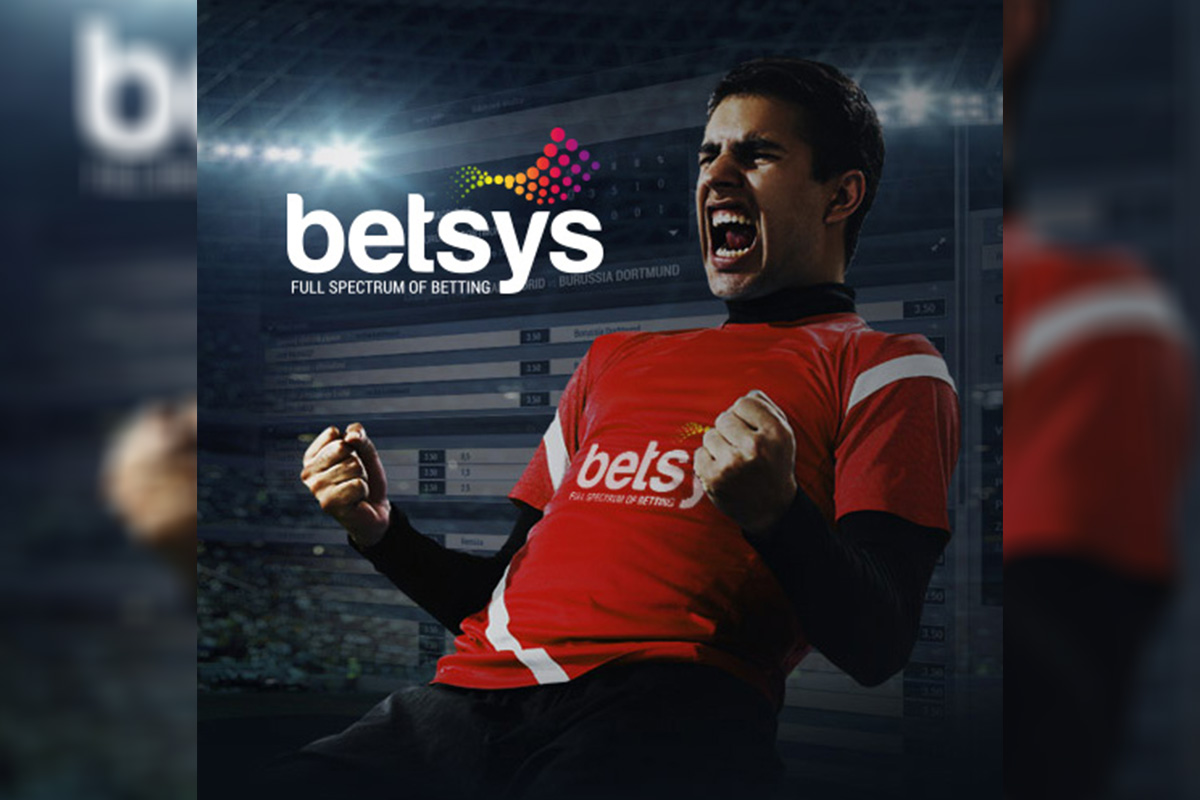 Reading Time:
< 1
minute
Polish bookmaking giant STS has completed the acquisition of Czech betting software provider Betsys.
Under the agreement, the terms of which were not disclosed, STS will take full ownership of Betsys, a software business in which it was already the majority shareholder. It acquired a 50% stake in the supplier's parent company Greep in April 2017.
Betsys is STS's main provider of software for both online and retail channels, and also counts the likes of Czech gaming conglomerate Sazka among its clients.
STS did not state what impact the acquisition would have on its financial results, but did reveal that Betsys generates "revenues of several million Euros per year."
"This is a significant investment which secures our further development. The proprietary bookmaking system, and the possibility for its in-house development, constitutes a key advantage in our industry. We have already been generating more than 85% of our revenues via online channels, so further growth in IT solutions is of strategic value to us," Mateusz Juroszek, chief executive of STS, said.
"The integration of Betsys and STS is not only a confirmation of the high quality of our services but above all, it allows us to expand our competence in the sector of IT solutions for the bookmaking industry, which is growing dynamically," Jiri Najman, chief executive of Betsys, said.
"Betsys, as part of the STS Group, is guaranteed stable growth and the possibility of creating and developing significant competitive advantages for the bookmaker in terms of technology," Jiri Najman added.