Could eSports become an Olympic sports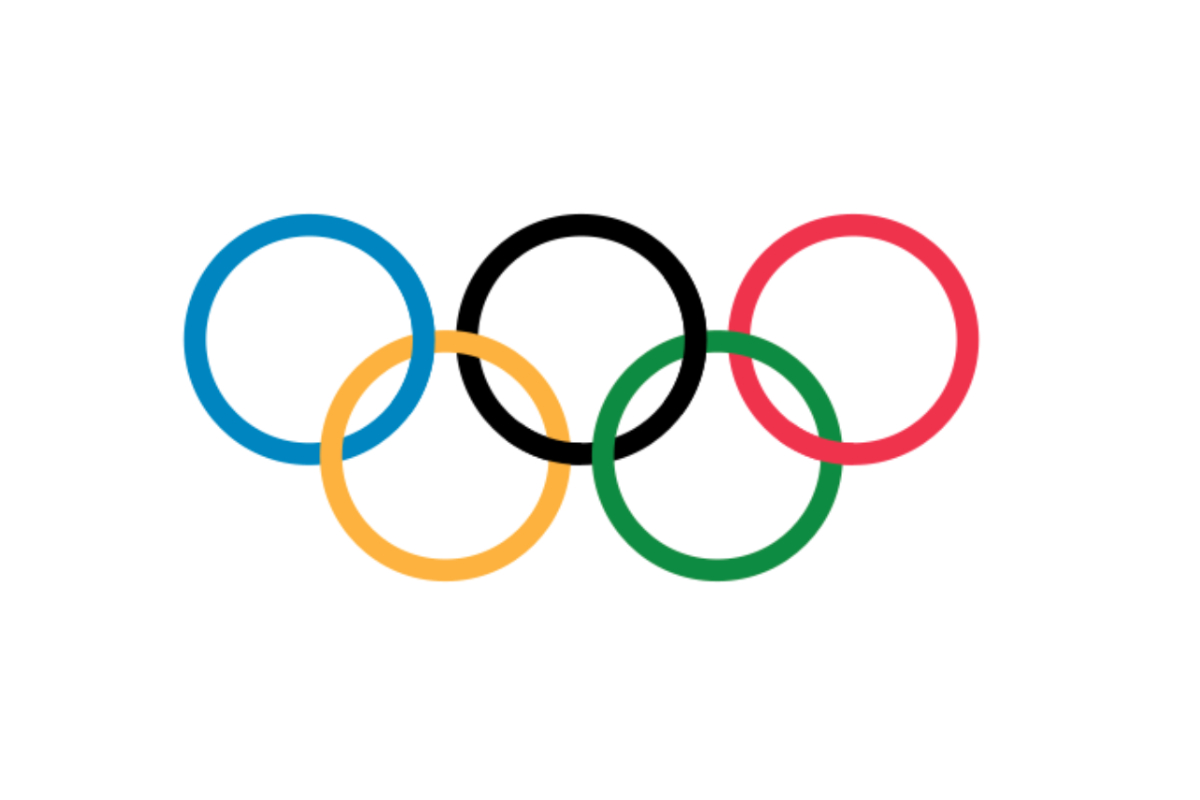 Reading Time:
3
minutes
Following a huge jump in popularity related to the recent suspension of traditional sports events, the world of competitive video gaming is continuing to make great strides in the right direction. The eSports industry that initially provided niche entertainment for a community of true gaming fans has quickly turned into a worldwide phenomenon, involved in major events and competitions ran at a massive scale.
With eSports as a whole quickly becoming more and more mainstream, both fans and large organizations are now beginning to wonder if we could see eSports becoming introduced into the Olympics anytime soon. While some positive statements have already been made by the International Olympic Committee (IOC), it is evident that there is still some way to go before gamers get the chance to watch their countries compete against each other in major eSports titles at the Olympics.
eSports vs Traditional Sports
It could be hard to draw parallels between Olympics soccer athletes and professional eSports players upon first impressions, but there are actually many ways in which eSports could be related to any current Olympic sport.
Most wouldn't consider virtual sports athletes to have nearly as much skill and conditioning as Olympic athletes of any sport, but this doesn't have to be true. eSports athletes contending in big competitions can often experience heartbeats of up to 180bpm, along with cortisol levels equivalent to that of racecar drivers. These gamers must remain extremely focused to come out on top of their competitors, often for longer periods of time than basketball, soccer, or baseball players would have to. g
While playing video games is not anywhere as physically strenuous as playing a full game of basketball, eSports athletes may from a broader perspective actually work harder and tax their minds more than a physical team sports player. In preparation for a competition, League of Legends players might perform more focused practice than Olympic athletes, often spending up to 12 hours a day playing the game, while also being on demonstration to viewers online.
How could eSports benefit the Olympics?
Introducing eSport events into the Olympics could benefit the IOC in a number of ways. Video game competition broadcasting is continuing to see a rise in viewership, and the Olympics realize the opportunity to capitalize off of this. While some concerns have been raised about how introducing video game titles into the event would coincide with Olympic values, the possibility is not completely counted out. While certain titles involving violence are unlikely to be featured anytime soon, other versions of eSports like sports simulations could be a possibility in the near future.
By introducing eSports into the Olympics, the IOC would also be targeting a new, younger demographic that is possibly not as involved in the event as other generations. The eSports community shows massive support to their favorite teams and players, and this type of engagement is something that the Olympics could benefit from greatly.
Other events such as the 2022 Asian Games have already announced competitive video games as an official medal event, leading the way for other organizations. While a lot of work will have to be done before something similar can happen with the Olympics, any development like this is a step in the right direction.
Where are eSports going in the future?
The IOC's most recent statements regarding eSports in the Olympics tell us that if we are to see video games in the Olympics, they will more than likely be simulations of actual sports already demonstrated in the summer or winter event. World Sailing is one organization that has come forward with a proposal, and is suggesting to make their Virtual Regatta eSports game an official competitive sport.
Current eSports events are already massive, and are only going to continue growing. 495 million viewers tuned in to watch various eSports games and competitions in 2020, a number that establishes the industry as a mainstream form of entertainment. As well as this, live stream viewership doubled from 2019 to 2020, reaching a total of 3.94 trillion hours, which is also very closely related to the popularity of eSports, as livestreams are the most common form of online media used to watch eSports events.
With video games attracting more and more attention across various online media, it is very hard to imagine eSports suddenly halting its growth and becoming forgotten about. While the reality of seeing your favorite YouTuber win Olympic medals for a Fortnite Victory Royale may still be far-fetched, the potential held in eSports is big enough to make anything possible given enough time.
Team Vitality's French Rocket League team will be back at the San Diego Major from April 6th to 9th 2023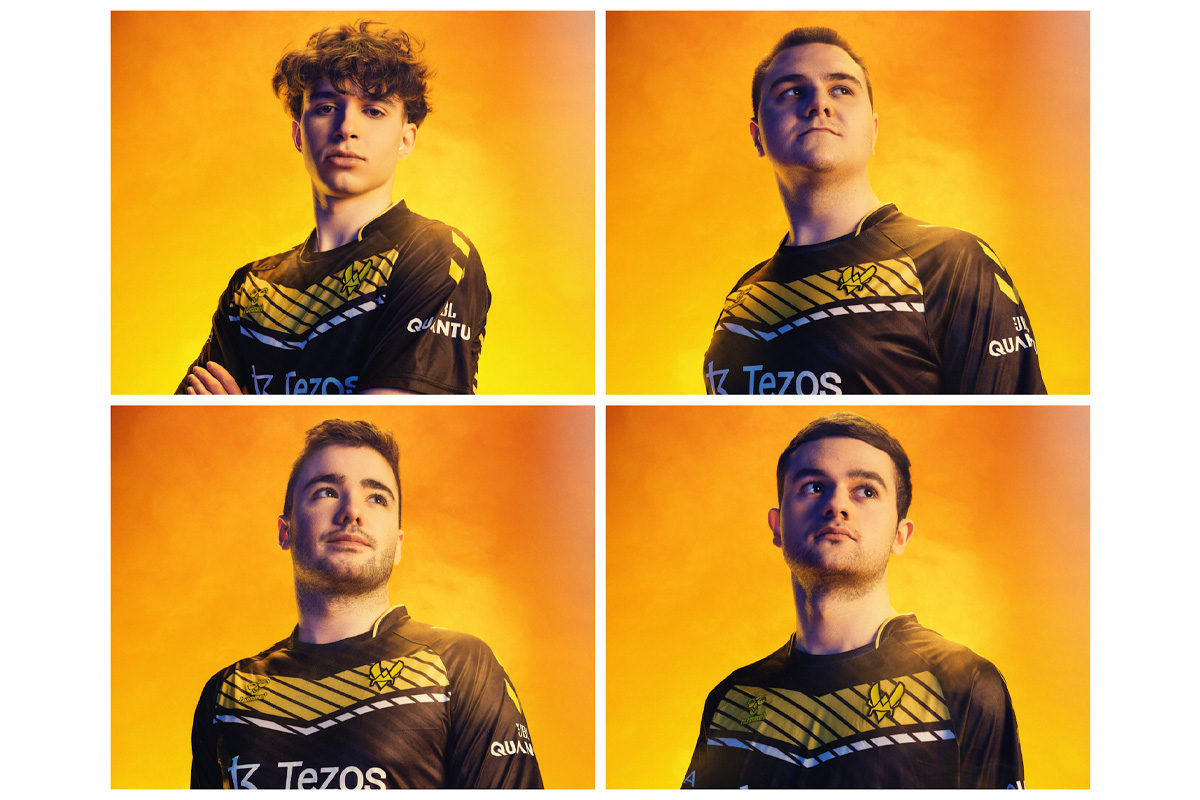 Reading Time:
< 1
minute
The Team Vitality team managed to qualify for the San Diego Major scheduled for April 6-9 after reaching the quarter finals of the RLCS 2022-23 Winter Europe Regional 3. This qualification marks the club's return to the highest competitive level in Rocket League.
Ultra-competitive format sees top teams battle it out
In San Diego, Team Vitality will meet up with the other 16 teams that qualified for the event. Before reaching the quarterfinals, they will have to face three other strong teams from their pool in the Bo5 format:
Karmine Corp
Dignitas
Team Falcons
The goal of the multiple European and World Champion team is to reach the top of the European podium. Beyond the prestige of the event, this competition also allows the best teams to gain points to qualify for the RLCS 2022-23 World Championship next August.
Composition of the team:
Yanis "Alpha54" Champenois (Captain)
Andrea "Radosin" Radovanovic
Thiméo "Saizen" Corcuff
Victor "Ferra" Francal (Coach)
Gauthier Klauss (Team Manager)
Team Vitality fans can follow the team behind the scenes
Team Vitality will also be represented by its ambassador and content creator Shynouh. She will be responsible for connecting with the team's fan community by following the team throughout the competition and meeting the players at the end of each match to get their feedback. This is the first time that Team Vitality has allowed an ambassador to bring her personal touch and vlog format to an official competition.
Fans will also be able to follow Team Vitality's matches live on V.TV – the team's official Twitch channel – streamed with Rocket Baguette. Finally, the Major will be punctuated by Rocket League quests on the V.Hive app from Team Vitality.
Prague Gaming & TECH Summit 2023: Charting the growth of Esports in CEE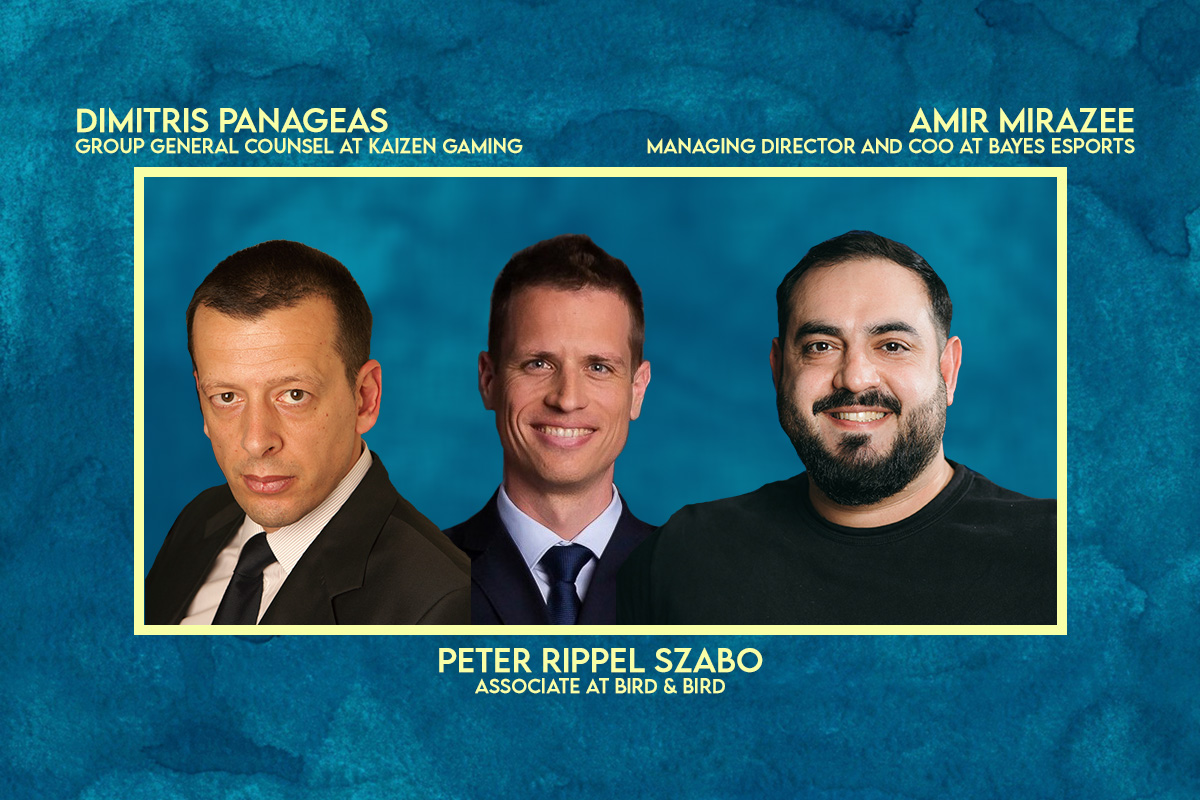 Reading Time:
10
minutes
Ahead of our sold-out Prague Gaming & TECH Summit 2023 next week, we sat down with some of the brightest minds in Europe to talk all things Esports and its potential for the CEE region.
In one of our most insightful interviews this year, we brought together Peter Rippel Szabo (PRS), Associate at Bird & Bird, Amir Mirazee (AM), Managing Director and COO at Bayes Esports, as well as Dimitris Panageas (DP), Group General Counsel at Kaizen Gaming to get the latest on Esports' growth.
Covering everything from Ukraine, localised regulation, market demographics, state licensing and taking on traditional sportsbook spend, this one's not to be missed!
To kick things off, let's talk about the demand for Esports in CEE – how much does the region stand out in terms of growth potential vs the likes of Scandinavia and Western Europe?
AM: It's a unique environment and of course being Bayes, we can gauge that from a good standpoint with over 100 betting clients globally and 200 in our extended network. On the CEE side, our major partners are GG.bet, DATA.BET and BETER, and we're seeing considerable volume. This is particularly the case for Counter Strike – and players love new titles.
The one issue we have right now is the changing political dynamics. While Ukraine and Russia used to offer great Esports teams, as well as serving an anchor for satellite nations around them (Poland, Baltics etc), this equilibrium has of course been shifted, and it now needs to settle at a new one. This is especially the case for Ukraine, which really was the epicentre in the CEE region for Esports. Added to that is Russia of course now being shut out of the market, with operations now needing to be re-established to find a new hub to anchor the vertical's development. In my view – the Czech Republic will likely be a key component.
PRS: From my base in Hungary, I can certainly say that across CEE organised tournaments are very strong – with growth proving very organic, and indeed, spontaneous. There's not yet big money in most of the tournaments' prize pools, but they are certainly crammed with amateur players who are very 'plugged-in' online and have a real passion for Esports. This goes for both the relevant products and enjoyment of that entertainment. Also, it is worth mentioning that in Hungary more established clubs with strong foundations across various sports have engaged with Esports (e.g. through establishing dedicated esports departments and training players professionally). Universities and other non-profit organisations have also started to study thoroughly the various physical, psychological and other aspects of Esports.
From a legal perspective what is needed for growth is a clear regulatory environment (dealing with the status of esports, i.e. whether it is a 'normal' sport, whether it has a special status, or something in between, as well as covering issues like requirements for tournament organisation, player safeguarding and integrity). This would also help alleviate some aspects negatively perceived by the general public (like lack of exercise, addiction or abuse). Of course, talking about Scandinavia and Western Europe – the one variable in comparison with CEE is consumer spend and the resulting market size which will likely never reach the same level in the East.
DP: For myself, and indeed given our extensive experience at Kaizen, I would say the demand is there to see. It's not a new way of betting, but rather a new type of  possible future verticals, and a set of betting markets to enjoy. As it's still in the emerging stage, I would say it's not yet considered a fully established 'traditional' vertical like sportsbook, lottery, live casino and others.
Looking at demographics, they are without a doubt smaller than more established verticals, which we need to distil into sub-segments to better understand on a micro level. Factoring in how fast the CEE market is changing, especially with the likes of Hungary (which was until recently a state monopoly), I would definitely say that we have every potential for Esports to really take off in the next 5-10 years.
On a macro level, the major growth blocker that needs to be overcome is that of regulation. Esports needs to be properly and specifically regulated as both a sport and from a betting perspective – this is essential in order to enable it to become a fully established vertical in its own right. So, in summary, it's emerging fast and gaining traction, but still a long way to go.
What do you see as the key driver for demand for Esports betting in CEE? From a regulatory perspective, do you see CEE jurisdictions as being more open to Esports betting?
AM: Agreeing with Peter in his first answer, I would certainly say it's a unique generation in CEE and that's certainly why Esports has grown so much here. Online gaming, and indeed video gaming, has created the generation we're seeing now, as well providing them with a connection to the rest of Europe and the wider world. Without a doubt, we can say that the 'internet generation' in their 20s and 30s have very much been shaped by that culture, whether that's Call of Duty, memes, and everything else. On the regulation front, again, I agree also – it needs to be regulated as a sport. Germany, for example, does not even acknowledge Esports as a sport, which as a consequence, means it can't even be bet on yet. That needs to change.
PRS: It's a complex question but with plenty of potential in CEE. Gambling, betting and generally games of chance have similar basic legal concepts when it comes to regulation across Europe (national regulatory frameworks may differ of course), therefore, CEE jurisdictions can be as open to Esports betting as other countries. I think the key driver is simply how much Esports will gain in popularity in the future, for the more popular certain Esports titles will be the more will the demand be for Esports betting. Also, I think if Esports would be recognised explicitly as a sport and/or it would be a regulated activity in a CEE jurisdiction, then I believe it would likely facilitate the demand for Esports betting in that jurisdiction.
DP: Indeed. The key factor that you need to drive demand (let's say from a sample set of the 10 major CEE countries), is that they do not yet specifically regulate Esports. Hungary, as Peter has mentioned, is becoming part of that change, so we're seeing the opportunity for it to become a conducive environment for development. In my view, the regulatory framework for most of CEE is still vague; and as long as it's principally viewed as a betting market rather than a sporting discipline in its own right, it will stay as that.
Taking the wider perspective, any law and/or regulation will take a minimum of 6-12 months to be adopted and following that – you'll then need extensive marketing and commercial communication expenses to then push Esports into the mainstream. Without a doubt, however, looking at CEE demographics, the unique composition of their audiences holds plenty of potential. What makes it special is that while it is niche as a sport/product, it's not the same as niche traditional sports, such as handball in Germany.
Rather, you have a fast-growing product that can easily enter the mainstream as it transcends borders and can offer penetration principally via social media, where it is already very popular. I am sure that with the proper marketing and investment, Esports will create a snowball effect that will allow it to become a mainstream vertical by itself soon enough.
When it comes to being a complementary product to traditional sportsbook spend, how is Esports fitting into the mix and is it cannibalising from traditional sportsbook?
PRS: I'd say that Esports and traditional sportsbook can, and do, complement each other, especially if popular traditional sports (like football or basketball) are played via video games (FIFA or NBA2K) in organised Esports competitions which traditional sports fans can easily perceive and understand.
So, even if audiences are of course very different, you'll see crossovers when it comes to interests. Using Hungary as an example, the state-owned betting & lottery operator (Szerencsejáték Zrt.) launched betting on esports competitions in 2020 due to the lack of traditional live sports events resulting from the Covid-19 pandemic. It has quickly become one of its most popular betting offerings.
An interesting point too is the ability to convert players to new verticals, and as a result, increase engagement and incremental spend. For example, you'll have a millennial customer use football as a platform for introduction, and then while waiting for the match to play out for 90 minutes (or indeed after the final whistle), he / she will then give Efootball or another Esports activity a try – which is a great way of introducing the product.
AM: From my perspective, if we're talking about FIFA and other Esports, these worked superbly well during COVID as a substitute product for those looking to replicate the missing sporting schedule, with nothing happening aside from (as I recall), the Belarusian Premier League. With the likes of League of Legends and Counter Strike, you have a very different demographic / audience – and you'll find them in different places rather than traditional sportsbook.
As a result, I believe you need to look at providing something different to attract players. Take a look at Bet365's Esports offering for example, it works surprisingly well for a UX that has evidently been derived from traditional sports. However, there's much more room for improvement in the coming years. It's easy to see the use-case for this, looking at all sports betting viewership right now, everything's declining aside from Esports, so it's an opportunity to be capitalised on.
We're also seeing demographics change rapidly, while Esports was previously only for the 20-25 age group, it's now becoming much older, so you're closing that monetisation gap. If you want to capture the interest of this fast-growing demographic, you need to reformat the UX to cater to that. So yes, without a doubt, Esports is now becoming a product that can drive traffic in its own right through new audiences, without cannibalising spend from traditional sportsbook.
DP: For me, it depends on the definition of where cannibalisation starts from. When new products are introduced, they certainly drive interest and add to engagement, but in theory that will also bring a decline in engagement for traditional alternatives as overall sportsbook spend is going to be finite.
The positive that Esports brings however, is that it can complement well, given it has a very different schedule to traditional sportsbook. Tournaments taking place across the globe (for example in Asia)      are during the evening     , meaning it's during the day in Europe – enabling Esports to boost sportsbook spend both before and the day after evening football matches such as the Champions League mid-week.
Taking the longer view, there is a greater risk of cannibalisation if we see more European Esports tournaments taking place during the evening (at the same time as major football matches), which will likely happen in the next 5-10 years. This will create a tipping point where it becomes more popular to bet on than evening football matches.
Looking at the delayed Euro 2020 held last year, can operators use the standout success of Efootball during the tournament as a reason to engage more players during the weekend's sport fixtures?
DP: I believe Esports will always hold plenty of potential as a complementary product during major events such as the Euros, where we see heightened betting activity and greater overall spend. However, the challenge is always going to be taking this into the mainstream and having it considered as a regular fixture week in, week out. In my view, it is very possible that this could translate well into a complementary product that fills the gaps between sporting fixtures, especially for those who like to be pre-match and not in play. Given a football match lasts 90 minutes, you have plenty of space to fill over the 90 minutes after pre-match bets are placed. If you can identify and incentivise that opportunity, then I believe there is huge potential in the long term.
AM: Also, as we've covered already – the audience you have for Efootball-  is completely different to Counter Strike, League of Legends and the like, so in effect we're only talking about 50% of the potential Esports audience.
Let's take Europe as a market to speak on a macro level and place Efootball in isolation. Regulation for a start is going to be key, making sure that product is available and acceptable. That's something in particular we'd need to see in Germany with the Bundesliga, as Esports is not yet regulated to be a betting market. Looking further west towards the UK, there's far less of an overlap, due to player preferences and composition of audience. However, if we return to the CEE, then yes, without a doubt I see plenty of potential here for operators to really test this out as it's something the new generation of players are very receptive to.
PRS: To add to that, I would certainly say in many ways we're looking at an area of spend (and indeed audience) that are traditionalists when it comes to football. However, if we look at the new generation and their social circles and familiarity with the online environment, they are shaped by a very different world than what older generations had for football growing up as a primary source of entertainment.
So, without a doubt, we'll see a very different trend towards the Esports landscape over the next decade. Whether that's for Esports as a complementary product or one in its own right, I believe it will be inevitable that it becomes an area of engagement with traditional sports fixture in the decade to come. This is especially the case if Esports will be regulated clearly,      as well as Esports tournaments being organised regularly,  enabling online gaming operators to follow that lead and invest in technology and commercial communication dedicated to Esports.
Last but not least, looking at the big picture – what's your take on how Esports is going to develop in CEE over the next five years, how much more do you see it gaining popularity?
DP: I believe it is going to develop, and it will no doubt gain traction. But in my view, it won't take off immediately. The next few years will likely see Esports continue as a complementary product that will enable operators to diversify and upgrade their offerings. The new generation coming online will power this, and with an extensive spectrum of events around the globe, and the 24-7 betting that it brings, it can scale fast.
However, for that to happen, we also need to see more investment in the vertical for it to become more established. For a start, we need more advanced trading models that can enable operators to offer a much broader spectrum of Esports betting markets to attract more players. We're already seeing that happen in real-time, and even in the last three years, there's been a real surge in terms of managed trading services for Esports and the provision of data. As we're seeing truly specialised companies for this provision begin to corner the market, growth will inevitably become even more exponential, with a 'hockey stick' style adoption curve.
AM: I agree. There's plenty of potential. We can certainly say that outside of the present conflict taking place between Russia and Ukraine, there's a stable trend towards growth, aside from the recent Parimatch / Ukraine news this week. I'm confident it's only going to keep growing for all the reasons we've covered above.
All of this is fuelled by the unique audiences of the region, and indeed their demand for entertainment. If we compare the potential of Western vs. Eastern Europe, then without a doubt, I believe that CEE is the most likely to emerge as the continent's major player. Given our position on the market as one of the world's leading Esports providers, I believe that Esports is exactly what you make of it – and if you take a proactive view and approach, the market share is there for the taking.
PRS: I concur with Amir and Dimitris, I believe it's only going to grow – all the foundations are there in CEE to make that happen; demographics, interest, increasing awareness of relevant brand values and an established understanding of the mechanics. In the short-term, I don't believe we'll see major displacement of the most popular traditional sports or radical shifts in market trends. Longer term, we'll to see much greater adoption that will no doubt scale over as exponential growth really begins to emerge.
Following Acquisition of an eSports Team & Event Venue Leading Digital Gaming Incubator is using Extensive Community to Educate & Nurture Grassroots Players in eSports Career Opportunities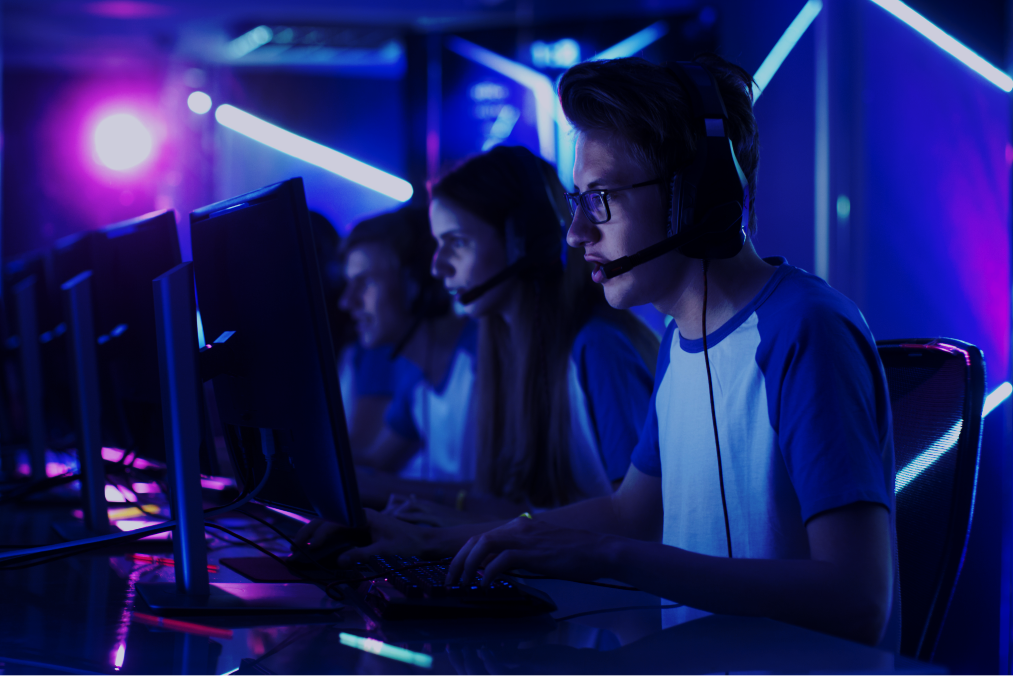 Reading Time:
2
minutes
Ludus, a market-leading digital gaming incubator recently announced a series of acquisitions including eSports team LDN UTD and the first of a series of gaming venues, Ludus Magnus. The rapidly expanding platform is preparing to launch an education programme to educate young people on the opportunities and careers available in eSports as many universities are exploring offering courses in this space.
As one of the fastest-growing industries in the world esports is a complex ecosystem which has proved difficult to navigate for traditional brands, but many see the huge opportunities as leading players in the sector often earn millions each year. However, many organisations have struggled to focus on this particular vertical causing them to lose market share in other areas. The industry is often overlooked and is certainly not seen as a career opportunity in the majority of countries, but many universities and colleges around the world are now considering courses in eSports as the industry becomes more established.
Through continued growth and acquisition, Ludus has consolidated the core verticals within the eSports arena giving the platform the unique opportunity to operate as a single structure. The platform's primary goal is to bridge the gap between digital and physical gaming and increase accessibility in digital gaming, including extensive education and training courses to develop grassroots talent.
Ludus will continue to invest, operate and deliver gaming solutions from gaming production and development and will also focus on running eSports teams, managing leading gaming venues and educating young players. The team is looking to continue their growth in eSports and is in discussion to acquire other eSports teams. Ludus Magnus is the first of many locations that the incubator plans to launch, and it will offer gamers a safe space to get involved in community gaming.
The firm is built on community and transparency and unlike other gaming platforms, Ludus now offers digital and physical solutions allowing members to maximise their gaming potential and become part of a trusted community of individuals with similar interests.
Daniel Gee, CEO of Ludus, commented, "The team at Ludus are proud to be able to help nurture and educate grassroots players in the opportunities and careers available in eSports. The industry is one of the fastest growing globally and is often overlooked and misunderstood in many countries. It is encouraging to see so many universities are considering launching courses in this space and we are already in discussions with some of them about these courses.
We want to offer gamers digital and physical communities to meet and play for enjoyment whilst making a fair return on their earnings. The social good that platforms are bringing to the gaming world is what is really making them stand out and we want to be at the forefront of this industry."