AESF Partners with Coventry University UK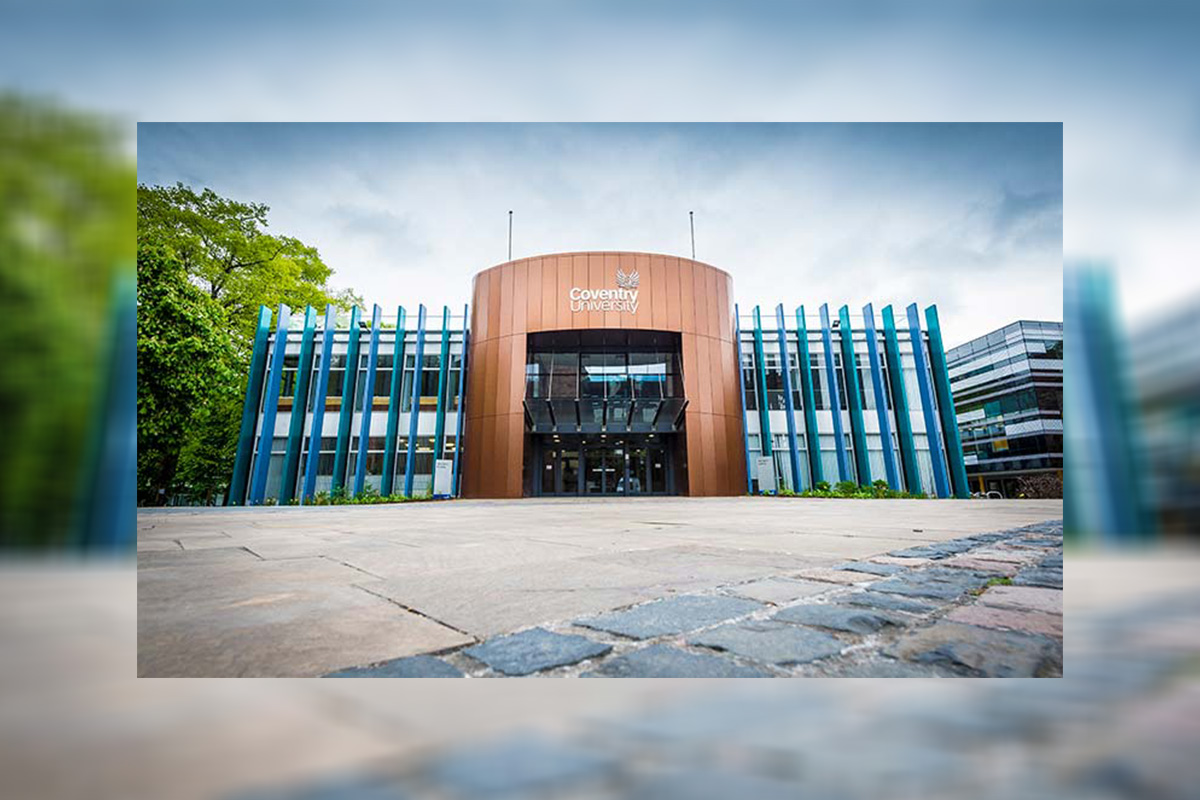 Reading Time:
2
minutes
The Asian Electronic Sports Federation (AESF) has signed an official memorandum which sees them officially collaborating and working together with Coventry University.
Following a meeting with representatives from Coventry University, both parties have agreed to sign a Memorandum of Understanding (MOU). This MOU focuses on four vital aspects, which include a series of planned Webinars, as well as industry research collaboration on topics of interests and Esports governance.
"I would like to celebrate this close relationship we are forming with Coventry University, one of the UK's most esteemed educational institutions. Not only does it benefit the AESF and our member associations, but it also opens the doors to many more potential partnerships from academia going forward," Kenneth Fok, president of AESF, said.
"This will not only be beneficial to our athletes but also various stakeholders in this industry. We look forward to supporting our Esports community as well as future talents for their growth and further development in collaboration with Coventry University," He added.
The AESF and Coventry University will also be looking to create more student experiences, including potential internship programmes and the production of case studies on Esports. The meeting between both parties discussed more opportunities for course development, which includes introductory sessions on Esports and support in the development of course topics for the curriculum.
"Coventry University's expertise in sports management and business studies will help further support our Member Associations, players, and officials in developing content around the education of Esports. This collaboration not only signifies AESF's continuous effort in supporting this industry, but it also reflects Coventry University's dedication and commitment to adapting and keeping up with the times," Sebastian Lau, Director General of AESF, said.
"We are delighted to have reached this key milestone in developing this crucial partnership for the university. We understand the importance of esports globally and in Asia particularly and are delighted at the opportunity to work with the AESF to support the athletes, players, officials and associations who make up this vibrant community as it continues its rapid growth and innovation," David Pilsbury, Deputy Vice-Chancellor of Coventry University, said.
"We are proud to lay down the foundation of a long-lasting partnership with the AESF, that offers tremendous opportunities in terms of students' experience. This agreement will also foster the development of impactful, multi-disciplinary research on this fast-changing and growing sector," Simon Gérard, Course Director, MSc Sport Management, said.

FBM launches FBM Foundation with a new donation in the Philippines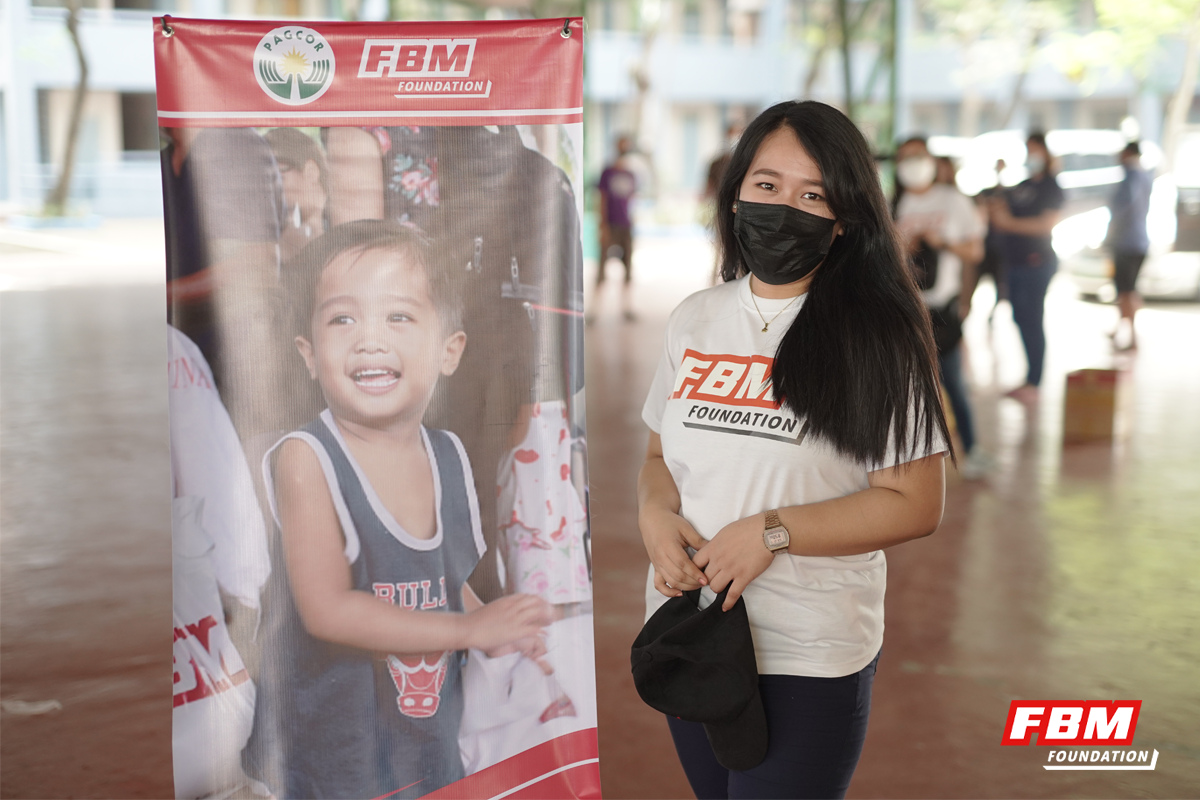 Reading Time:
2
minutes
FBM Foundation is the new social project developed by FBM focusing on the human and economic development of the communities where the global gaming brand operates. The FBM Foundation kick-off action took place in the Philippines, during the past December 4th and 8th, by joining the "PAGCOR: Pagkain Para sa masa" project in the distribution of essential food kits among the Marikina and Tagaytay populations.
FBM Foundation purpose is to create a favourable social environment in the countries where FBM operates by acting on decisive areas as education, economy and sustainability. The foundation will take concrete actions to encourage traditional or professional education and boost socioeconomic changes that can produce positive effects in the long-term future.
For Vitor Francisco, Director at FBM, "Launching FBM Foundation brings a sensation of mission accomplished. We believe that organizations with a global expression as FBM have a natural responsibility for the communities that they impact. FBM Foundation will bring us closer to our people and their needs, allowing us to have a more active role in the building of common progress and a better global society", comments the FBM representative.
FBM Foundation debut initiative distributes 500 food kits in the Philippines
The kick-off initiative of the FBM Foundation took place in the Philippines, during the last 4th and 8th of December, by joining PAGCOR´s "Pagkain para sa Masa" project in a new donation of essential food kits through two specific communities. Remember that FBM already joined PAGCOR in the distribution of more than 2000 relief packs in Metro Manila in May of 2021.
In this new round, the FBM volunteers delivered 250 food buckets to the Marikina beneficiaries on December 4th at SSS Elementary School, Lilac St. Brgy. Concepcion Dos, Marikina City. The other 250 food buckets had Tagaytay beneficiaries as the destination on December 8th, with a special action in the Pag-asa Social Center Focolare Compound, Calamba Road, Iruhin South.
The Covid-19 pandemic affected the Philippines deeply, and this project coordinated by PAGCOR allows delivering precious resources to ensure normality in the routine of needy citizens. Each food bucket contains rice, canned goods, eggs, fresh vegetables and ham.
FBM is a global gaming brand that has conquered the landbased casino market since 2001. Established in different Asian, North American and European nations, the brand conquered the leadership of the video bingo market and is now committed to reinventing the spin reels segment with innovative and attractive products.
Gamzix adds more variety to QTech Games' premier platform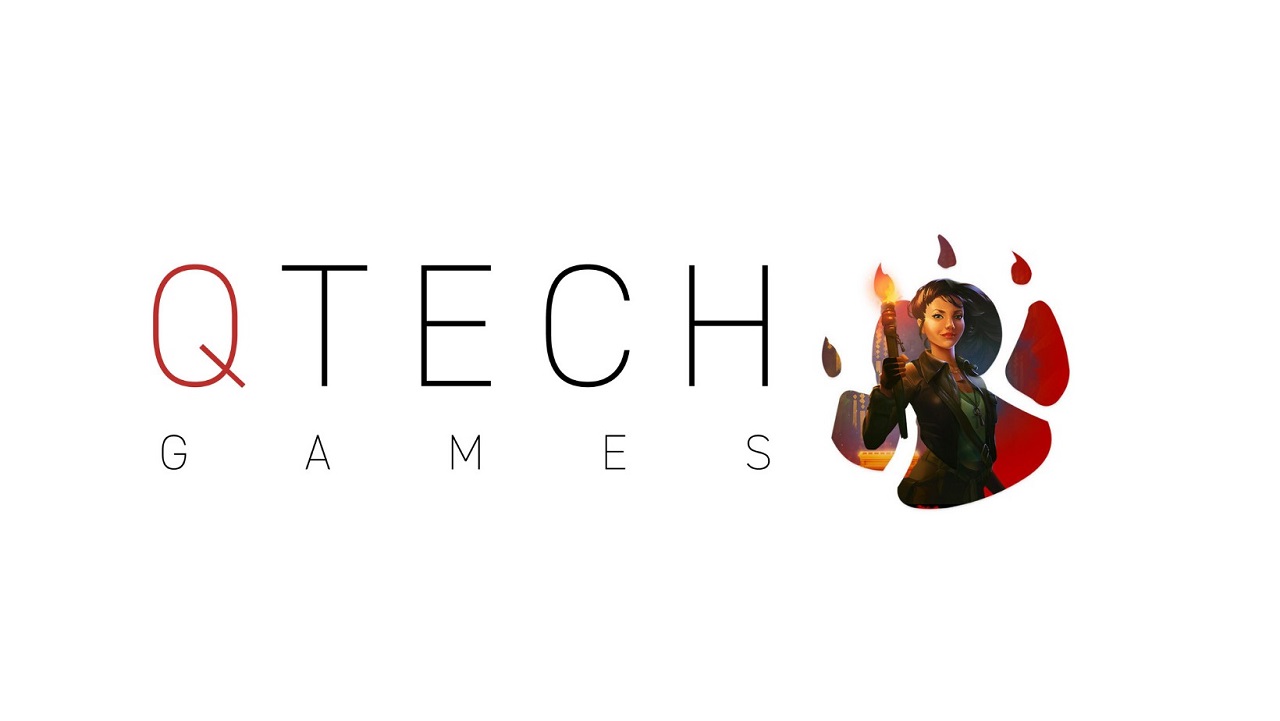 Reading Time:
2
minutes
Leading distributor further enhances its high-quality offering with Gamzix portfolio

QTech Games, the leading games distributor across Asia and all emerging markets, has announced its latest high-quality supplier alliance with up-and-coming slots provider, Gamzix.
Under the terms of the deal, Gamzix's full portfolio has been made available to QTech Games' clients and their players. Integrating content from one of the most creative digital slots suppliers adds yet more localised muscle to QTech Games' premium platform, which is bringing the broadest portfolio of RNG games to Asia and other developing global markets, majoring in mobile, from established names to the industry's most exciting rising-star providers.
Gamzix has already brought many eye-catching games to market – from recent releases like Sunny Coin, urban classic Hot Life, Dragon's Secret and its Make Money series; or 40 Chilli Fruits and Burning Power, specialized multi-layered jackpot games which deliver an original twist on the ever-popular fruit-themed franchise.
This constantly-evolving production line underscores QTech Games' diverse domain of gaming verticals, providing a comprehensive one-stop shop for worldwide operators across developing territories.
The agreement also extends Gamzix's global scope, opening up margin markets from Asia and Eastern Europe to Latin America, and generating new revenue streams. QTech's partners will now benefit from Gamzix's in-built gamification layers, improving player engagement for reliable retention in an increasingly competitive space.
As the fastest-growing distributor in Asia over the past few years, QTech's platform offers the broadest gaming portfolio around, localised for each region, with native mobile apps, powerful reporting and marketing tools, and 24/7 local-language support.
QTech Games CCO, Ulf Norder, said: "We're delighted to have partnered with Gamzix, whose visually stunning and varied games underscore our premier platform's versatility. QTech Games' propriety technology means we're the one aggregator that is not just delivering excellent games but also adding engaging in-game features and tools which are constantly being enhanced and refined. It's helped us secure a unique position in the aggregation space at a time when many others are struggling to adapt and differentiate in the saturated modern world."
"Wherever you set your scene in this ever-changing landscape, our platform champions a mobile-first mantra, packed with all the best localised games that cater to different cultural tastes."
Alexander Kosogov, CEO of Gamzix, added: "It's a thrill for us to finally team up with QTech Games. We're confident our high-quality games will connect with even more players, now that QTech's premier platform is leading them to market. We can't wait to see how certain targeted titles pick up traction across a range of regions which, in many cases, break new ground for us."
"Gamzix is a dynamic slots software developer that is breathing new life into the market with our cornerstone values of innovation and energy. With a small-yet-rapidly-developing stable of high-quality products, Gamzix's focus is on broadening a strong operator and player base, while continuing to draw from our robust gaming engine to deliver new titles on a monthly basis."
"Gamzix slots are underpinned by proprietary technology that demonstrates a natural feel for the market, attracting players via high-quality graphics that feature 3-dimensional characters, compelling storylines, catchy composition and advanced mathematics."
Luno Join Forces with Monstax Guild to Launch Blockchain Gaming Tournament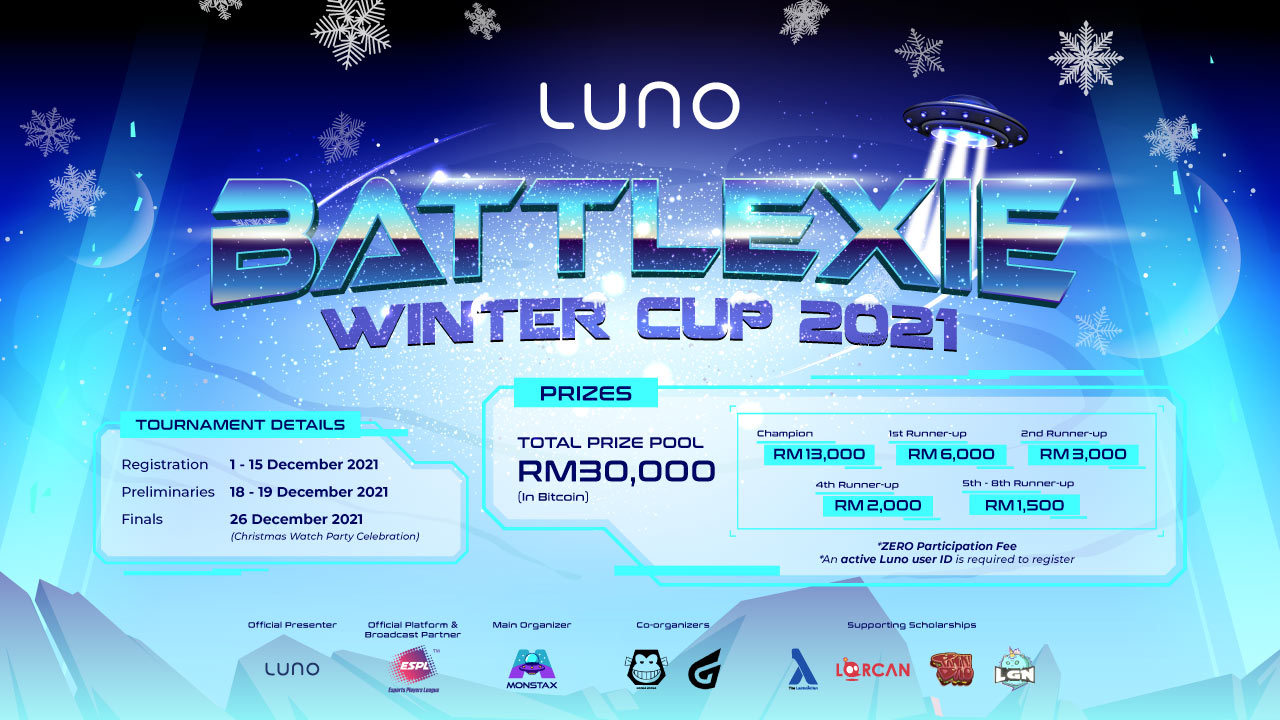 Reading Time:
3
minutes
Luno, the leading regulated digital asset exchange in Malaysia, announced its partnership with Monstax Guild as the main sponsor for the Luno Battlexie: Winter Cup 2021, a blockchain gaming tournament featuring the popular non-fungible token (NFT) game, Axie Infinity.
Luno Battlexie: Winter Cup 2021 is part of Luno's commitment in supporting Malaysia's growing blockchain gaming community. The rise of NFT games has revolutionized the gaming industry by highlighting the potential of play-to-earn (P2E) games in building a new digital economy and creating a new competitive esports ecosystem. Most notably, Axie Infinity has garnered two million daily active players globally where they collect, battle, and breed NFT creatures to earn Ethereum-based digital assets, which players can choose to convert to regular currency.
Aaron Tang, Country Manager of Luno Malaysia shared, "Investing and trading are no longer the only ways to profit from digital assets as consumer trends continue to evolve. In particular, NFT games have become increasingly popular among consumers interested in earning cryptocurrency through gaming. As such, it is no surprise that NFT games like Axie Infinity saw major growth over the past year and bridged the gap between the gaming and cryptocurrency worlds."
"Thus, we are proud to partner with Monstax Guild to support the local gaming community and help grow the blockchain gaming scene in Malaysia. Luno provides a safe and convenient platform for users to buy, store and learn about cryptocurrencies. Through our platform, we hope it will give curious Malaysian gamers the necessary tools to start their cryptocurrency journey", added Aaron.
With the rise of blockchain gaming, Monstax Guild has established a fair community platform that empowers players with the opportunity to experience P2E games. In addition, the platform aims to build a competitive, ever-learning, growth-driven, equal and lucrative ecosystem for the blockchain gaming community.
Shas Fung, Co-founder of Monstax Guild said, "We are delighted to partner with Luno for a tournament that provides a competitive stage for a new generation of gamers in Malaysia. Our goal is to support P2E gamers by creating a conducive environment for players to thrive through scholarships and training within a strong community. As the local blockchain gaming community grows in Malaysia, we will continue to organize future tournaments and strengthen the local NFT e-sports scene."
Build your dream team
From 1 to 15 December, players can register their participation on the tournament's Discord channel and stand a chance to win a share of the prize pool worth up to RM30,000 in Bitcoin. Preliminary rounds will commence from 18 to 19 December, where top 8 players will be selected for the semi-finals, and top 5 players will be shortlisted for the grand finals that will be held on 26 December.
The Luno Battlexie: Winter Cup 2021 tournament is free to enter and open to all verified and active Luno users in Malaysia aged 18 years and above. The grand finals will also be streamed live on Esports Players League (ESPL) tournament platform, the official broadcast partner for the tournament.
Jeffrey Patrick, Head of Tournaments at ESPL commented, "As a leading esports tournament platform that provides immersive mobile experiences to amateur gaming communities globally, this collaboration with Luno and Monstax Guild allows ESPL to bring an exciting new generation of P2E games to our regional gamers, starting with Malaysia. Through our ESPL.GG platform and proprietary technology, we aim to bridge the gap between esports and cryptocurrency arenas. By working with the best NFT games globally, this partnership marks our entry into the GameFi metaverse, alongside up-and-coming local studios and the largest game publishers globally. We look forward to and welcome future collaboration with brands, publishers and partners who aspire to be part of this mega-growth."