How the UKGC Ban on Credit Cards Affected Payment Provider Industry and Consumer Habits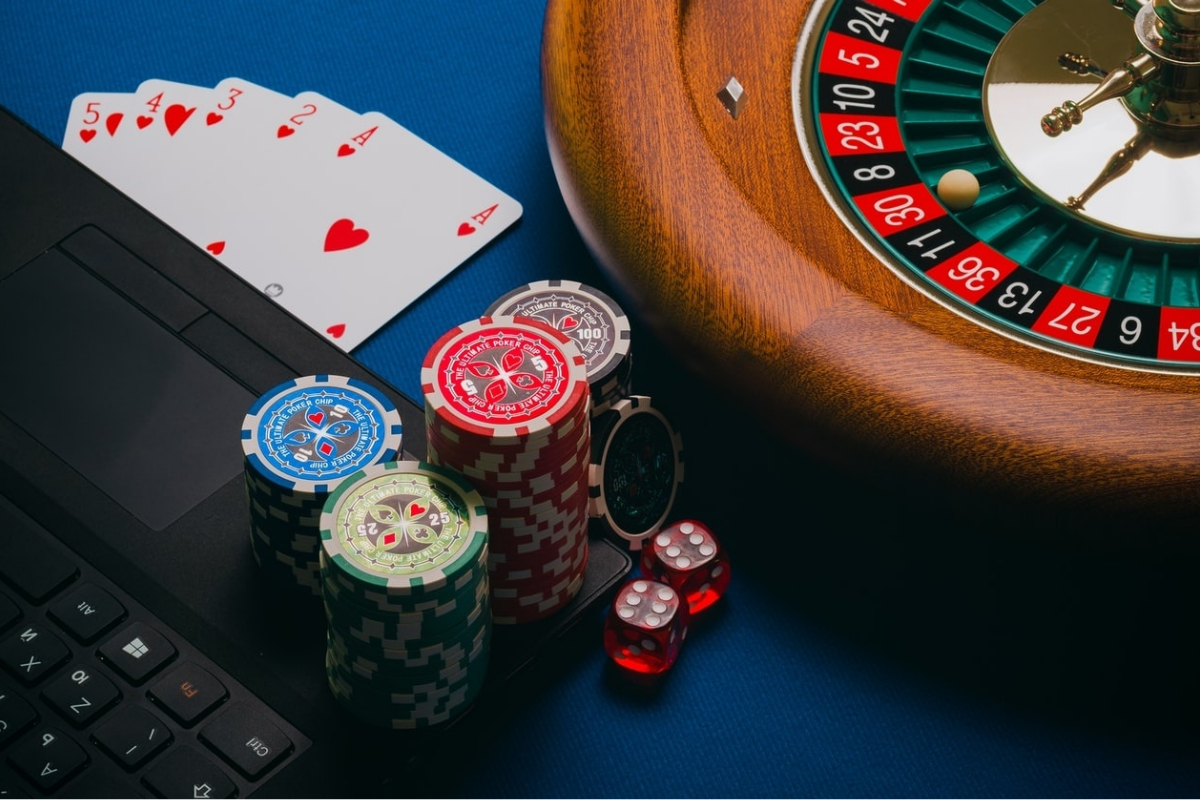 Reading Time:
3
minutes
The UK Gambling Commission ban on the use of credit cards has challenged consumers and businesses, seeking to adapt to the new requirements. 
On April 14th, the new UKGC ban came into effect, prohibiting the use of credit cards to top-up online gambling accounts: the measure was instituted in an effort to mitigate financial risks for consumers and prevent them from gambling with the money they do not possess. The new regulation challenged some of the prevalent consumer habits and pushed payment vendors to expand the scope of their services.
Agnė Selemonaitė, Deputy CEO at ConnectPay, shared her insights on the impact it had for both sides of the market.
Impact for payment service providers
According to Ms. Selemonaitė, current changes the industry is going through will affect not only the bettors' spending habits, but also payment gateway providers, aiming to supply the market with flexible, as well as compliant, solutions.
"Our focus has always been on being proactive towards any new developments in the market. That's why even amidst lockdown we pivoted towards integrating more payment methods into our Merchant API to provide gambling vendors with more options to facilitate payments," explained A. Selemonaitė.
According to Selemonaitė, more and more gambling sites are getting into partnerships with payment service providers, seeking to streamline settlements for their regular bettors and provide a greater on-site experience. As ConnectPay aims to continue growing its payments selection, Selemonaitė encourages operators to look into how leveraging diverse solutions could help better match their clients expectations.
As the opinions on the policy are two-fold, A. Selemonaitė noted that every decision, with the goal of mitigating risks for consumers, should be a welcomed initiative. That said, it is important that alternative solutions rolled out into the market would meet both vendor and consumer needs, but with added safety, while being compliant with the new measures. "In order for business to welcome new measures, regulators need to stay focused on setting up such an environment that fosters the development of a holistic system and doesn't hinder scaling opportunities," she added.
What are the alternatives for consumers?
The operators' commitment to enable clients to continue enjoying their favorite pastime while spending within reason led betters to get accustomed with various other payment options.
Visa and Mastercard debit cards
Using a debit card is almost identical to using a credit card, with the main difference that with the prior, the funds are taken directly from the checking bank account, rather than being charged to a line of credit to be paid for later. This ensures that the bettors themselves verify payments, and help protect the account from scammers' malicious intent.
Prepaid cards
Many providers, such as ConnectPay, issue prepaid cards, which, unlike debit, are not linked to a bank account to draw money from. Instead, the customer is spending money that has been loaded onto the card beforehand. Prepaid cards are limited by default, therefore one can only access the amount of funds that have already been vouched for.
E-wallets
Although the credit card ban extends to e-wallets, they can still be used for gambling-related payments with the exception that the service does not support credit lending. Similar to prepaid cards, e-wallets require money to be loaded prior to any transaction. It is an appealing alternative as it offers faster payouts and enables switching back and forth between different gambling sites with ease.
Cryptocurrency
Another method to deposit money is using a cryptocurrency, such as bitcoin. It provides total anonymity, as no personal details are shared with the site, making it one of the most secure alternatives. Although many do not understand the inner workings of the crypto industry, it remains a viable option for all tech-savvy betters.
Even though some may still be unconvinced about the necessity of the new legislation, it is shaping up to be a sound solution, which could lead to heightened industry transparency, as well as provide consumers with more payment options to choose from. However, its true impact on the industry will show only after some time.

Instant Keno by Expanse Studios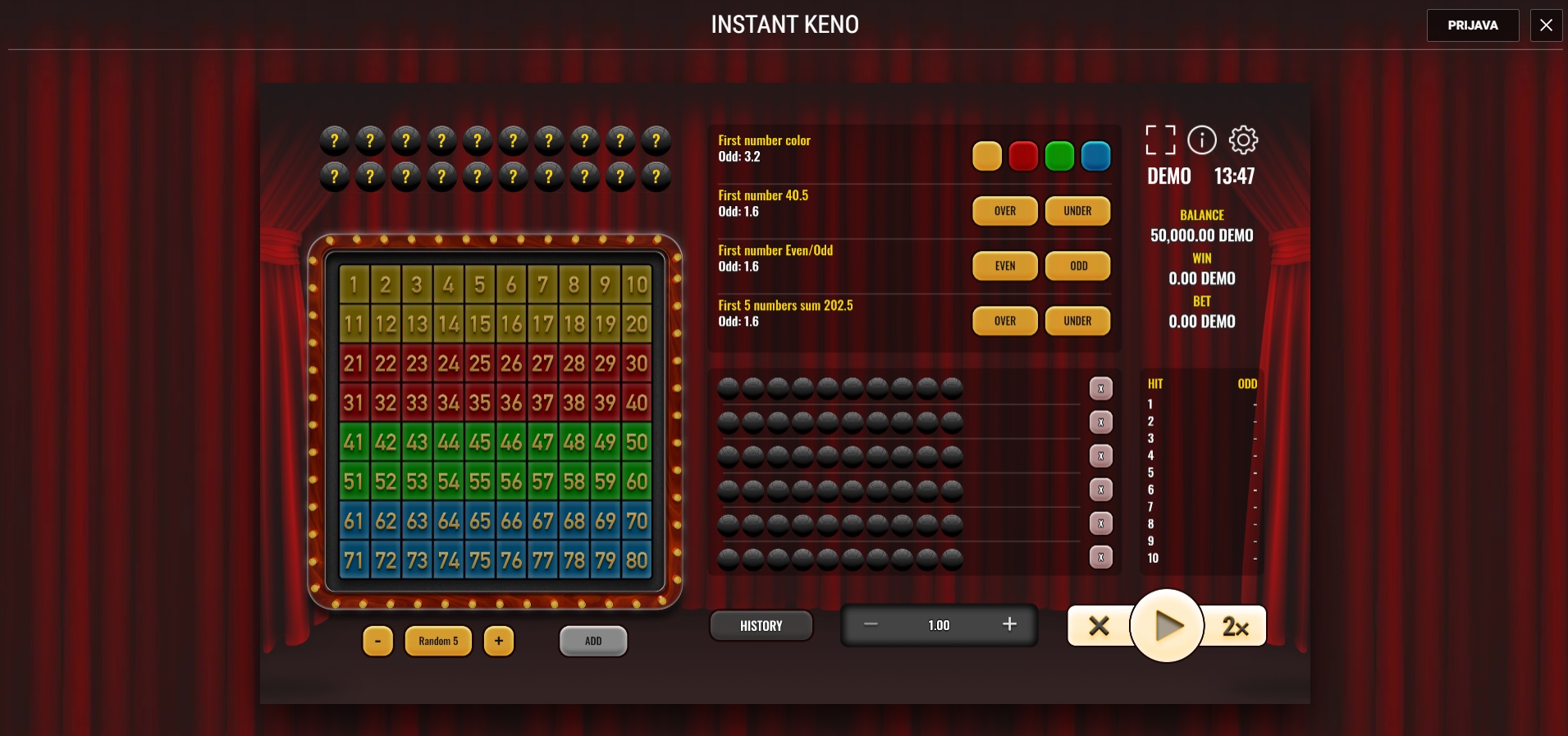 Reading Time:
2
minutes
Have you ever played keno? The fun lotto-like game is a real blast, especially when you add multipliers in the mix. That's what Expanse Studios was hoping for with Instant Keno, an instant fan-favorite that can pay wild sums of cash.
You can play the studio's newest hit game exclusively at Meridianbet casinos. This version comes with plenty of surprises in a familiar package keno players will love. With an RTP range between 96-96.71% and side bets, Instant Keno is the lottery game you've always wanted but could never find.
A Wild Lotto Ride
Expanse Studio's Instant Keno begins on a board with 80 numbers. They are divided into yellow, red, green, and blue colors (20 each). To start the game, you should place a bet. There's a whole range of options available, from 1 unit at the minimum, to a whopping 7,500 coins. Place whichever wager suits you best and hit the Play button.
You can either select single or multiple numbers (maximum of 10) or pick randomly from 2 to 9 numbers. You should then click on the Add button to put the numbers on the right side – just like on a lottery ticket. The next thing you should do is place the bet and run the numbers and wait for an eventual payout.
What makes Instant Keno different from the rest are the side bets and multipliers. From side bets, you can bet on the first number color, the sum of the first numbers, even/odd first number or a specific line for the first number. The odds for each side bet are displayed right next to it and will boost your winnings by that number.
The game will also assign a random multiplier (0.5, 1, or 2) to your wins before the numbers are drawn. Payouts are based on how many numbers are drawn and how many you hit. It is equal to your original wager multiplied by the coefficient and the single multiplier. The more numbers you pick, the higher the payout.
Add the side bets to the mix, and it becomes clear why Expanse's Instant Keno is the ultimate keno game online.
Available Exclusively at Meridianbet
All Expanse Studios games are available exclusively at Meridianbet casino and Instant Keno is no exception. You don't get to play it anywhere else. Meridianbet offers the game for free or real money and you'd be doing yourself a disservice by missing the fun it offers.
Besides Instant Keno, make sure to check out Meridianbet's full library. It features plenty of the studio's top releases and even more games for free or real money. The casino offers all the games you can hope for along with live dealer titles and a premium experience in a fully safe and secure environment.
You can also add fun promotions to the mix, so it becomes clear why Meridianbet is the favorite gaming site of thousands. Instant Keno is the latest addition in a fully-loaded library, so make sure not to miss it in this brilliant casino.
Thai Govt Launches Sub-committees to Combat Illegal Gambling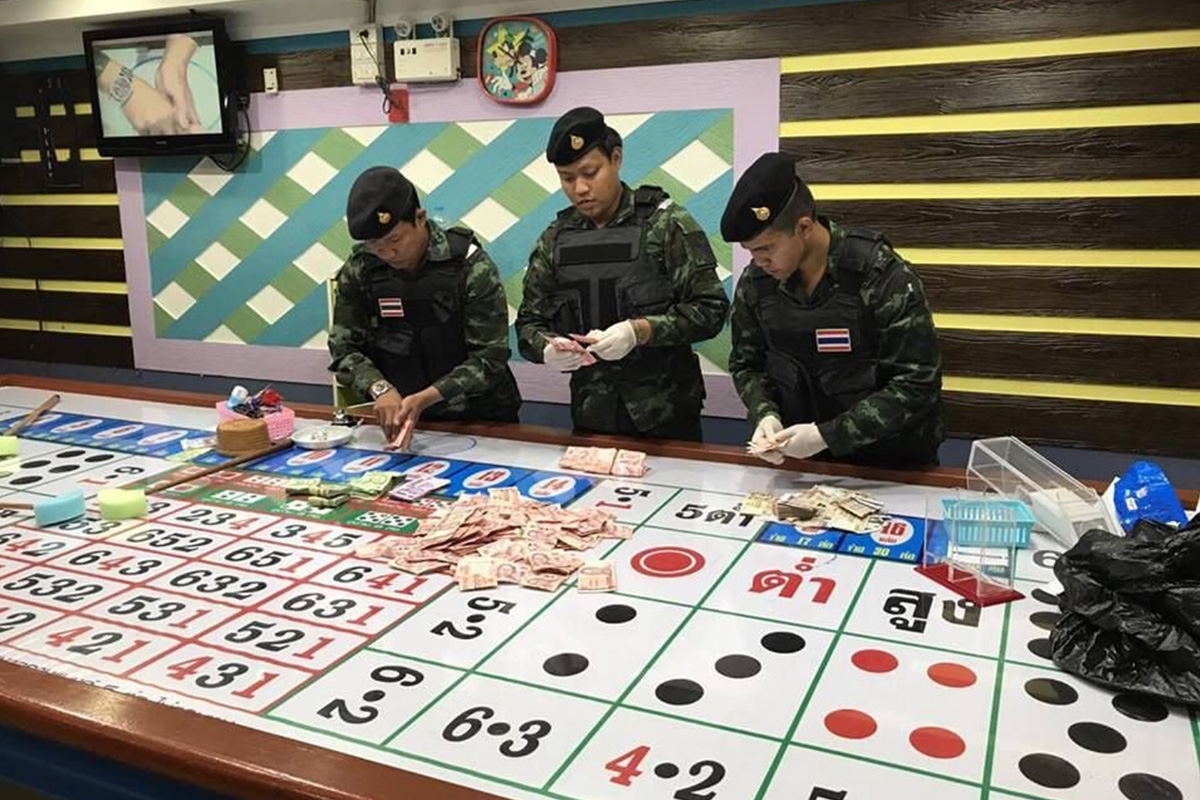 Reading Time:
< 1
minute
The Thai government has launched three new sub-committees that will try to tackle the country's illegal gambling dens, which have been signalled as a major source of Covid-19 infections.
One sub-committee, headed by police inspector-general Gen Sarawut Kanphanit, will pinpoint areas where illegal gambling dens operate and examine the links between their heads and local police forces and administrative organisations.
Interior Ministry inspector, Phusit Somchit, will lead another sub-committee with the goal of proposing long-term measures to combat illegal gambling.
The third sub-committee will investigate the money trail illegal gambling dens leave. It will be headed by Pol Col Akkharaphon Bunyopatsatam, deputy director-general of the Department of Special Investigation.
Inspired Announces New Contract With Entain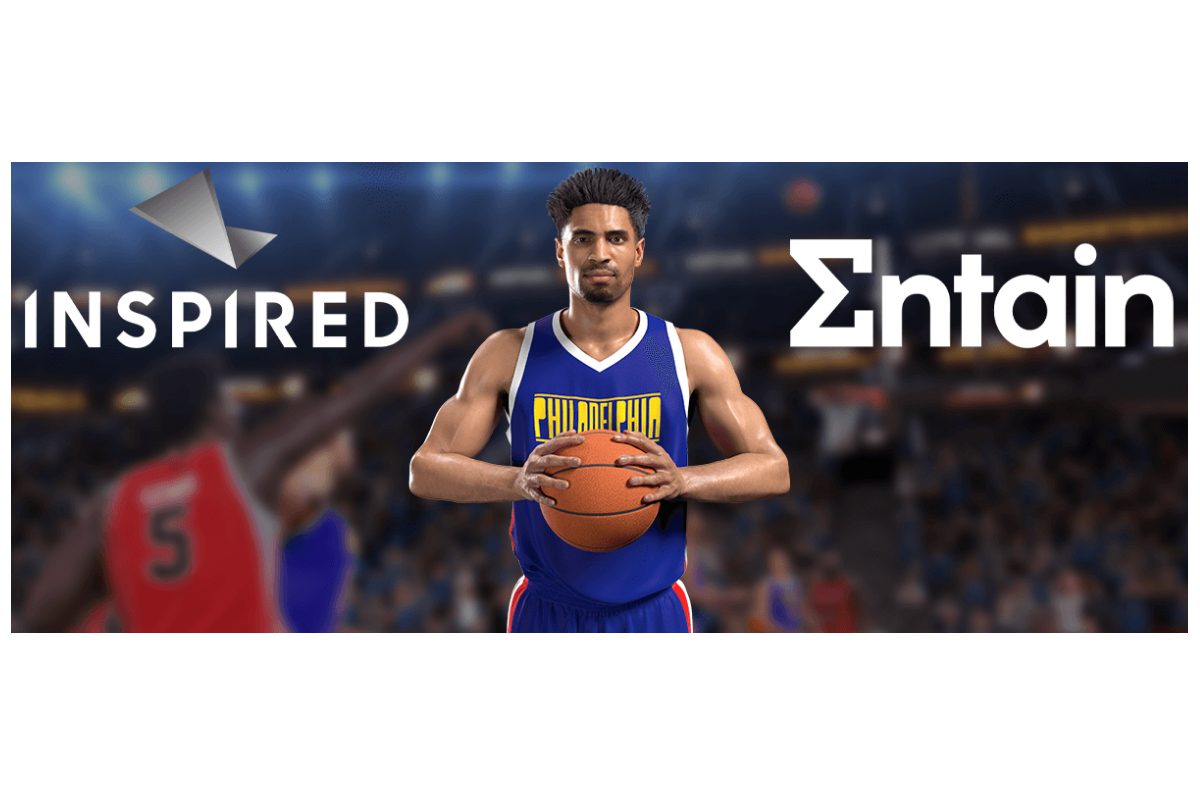 Reading Time:
< 1
minute
Inspired Entertainment, Inc. announced today it has signed a new long-term agreement with Entain plc to provide its Virtual Sports products across Entain's online brands and retail venues. This represents a significant extension in scope and duration to the current arrangements with the group.  Entain is one of the world's largest sports betting and gaming groups, operating in the online and retail sector in more than 20 countries.  Via its proprietary technology platform, Entain offers sports betting, casino, poker and bingo online using some of the industry's most iconic brands such as Ladbrokes, Coral, BetMGM, bwin, Sportingbet, Eurobet, partypoker, partycasino, Gala and Foxy Bingo.
"Inspired and Entain have been collaborating closely for the past decade through a successful partnership in both the retail and online channels," said Brooks Pierce, President and Chief Operating Officer of Inspired.  "This new agreement is testament to the strength of our offerings and we look forward to extending our long-standing relationship and opening it up to new territories for Inspired, including North America, with Entain's recognized brands."
"Inspired has been a trusted key supplier and their Virtuals have proven to be very popular with our customers in both our retail venues and via our interactive platforms," said Sandeep Tiku, Chief Operating Officer of Entain.  "We have been impressed with their continued innovation in Virtuals and we are excited that even more of our customers will be able to enjoy Inspired's best-in-class content for the first time."