Buzz Bingo to Restructure Retail Portfolio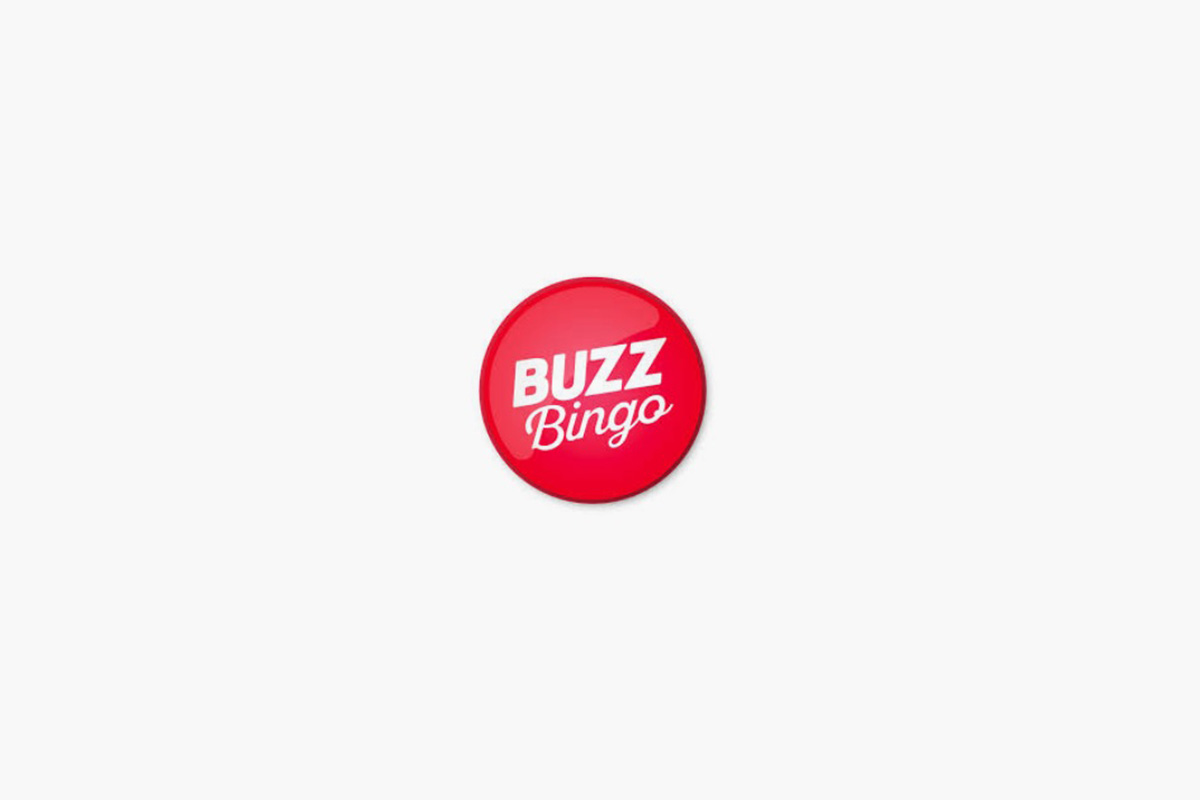 Reading Time:
3
minutes
Buzz Bingo today announces a proposal to restructure its retail estate through the implementation of a company voluntary arrangement ('CVA'). This follows a period of productive consultation with Buzz Bingo's various stakeholders, including its landlords, aimed at securing a sustainable long-term future for the business following the outbreak of Covid-19 and resultant lockdown.
Under the proposed terms of the CVA, while the majority of clubs (91) will continue to trade, 26 clubs will close permanently due to what the company expects will be an unsustainable operating environment for the foreseeable future.
Across the rest of the portfolio, Buzz Bingo has been engaged in constructive dialogue with landlords to better align the rents of certain clubs relative to forecast trading. Regrettably, the proposed CVA will potentially impact 573 of Buzz's c.3400 colleagues across the business, whom Buzz Bingo is committed to supporting at this difficult time.
The challenges facing businesses at this unprecedented time of lockdown due to COVID-19 are well understood. Like many others in the leisure and entertainment sector, Buzz Bingo was forced to close all its clubs across the UK, which have remained closed since Saturday 21 March. It put immediate measures in place: minimising costs where possible, reducing senior management pay and making use of the Government's furlough scheme for the vast majority of employees.
Despite this, Buzz Bingo's daily operations and its ability to generate revenues from its retail club portfolio has been severely impacted.
While Buzz Bingo intends to commence the reopening of its clubs from 6 August, it expects that it will take time for footfall to return to pre Covid-19 levels due to social distancing measures and customer confidence to socialise indoors taking time to rebuild, particularly among Buzz Bingo's customer group.
The management believe the proposed CVA provides the best possible outcome for all of Buzz Bingo's stakeholders as it looks to secure a sustainable long-term future for the business and its remaining c.2800 employees.
Buzz Bingo's owner, Caledonia Investments, has indicated its willingness to provide an additional £22m of equity capital (in addition to the £5m that it invested in Buzz Bingo in May, 2020) once the CVA becomes effective. The new equity capital will be augmented with an additional £10m of debt provided by Buzz Bingo's existing lender.
Chris Matthews, Chief Executive, Buzz Bingo commented: 
"The ongoing pandemic has had far-reaching consequences for the entire leisure and hospitality sector and an immediate and significant impact on our business. 
Following a thorough review of our options, the proposed CVA will restructure our retail portfolio to ensure we are well positioned for a return to growth, while adapting to the ongoing, challenging environment as we start to reopen the majority of our clubs.
Our lenders are supporting our plans and our owners, Caledonia will be investing into the new structure to further strengthen our future business.
The restructure will, very sadly, impact a number of our colleagues and my priority is to support all those affected and keep them fully informed as we continue with this process. I would like to thank every single one of our colleagues for their continued understanding and commitment over this period."
Melanie Leech, Chief Executive, British Property Federation (BPF) comments:
"These situations are never easy, particularly now for the retail, hospitality and leisure businesses on our high streets at the sharp end of the Covid-19 pandemic. Property owners, however, need to take into consideration the impact on their investors, including the millions of people whose savings and pensions are invested in commercial property, as they vote on any CVA proposal. 
Buzz Group and AlixPartners engaged with the BPF before launching this CVA proposal. This has provided us an opportunity to improve understanding of property owners' interests and concerns, but ultimately it will be for individual property owners to decide how they will vote on the CVA."
Buzz Bingo will seek creditor approval of the CVA Proposal which is due on 3rd August. The online business will continue to trade as usual during this period.

Kindred Group and Relax Gaming Create Industry-first LGBTQ+ Avatars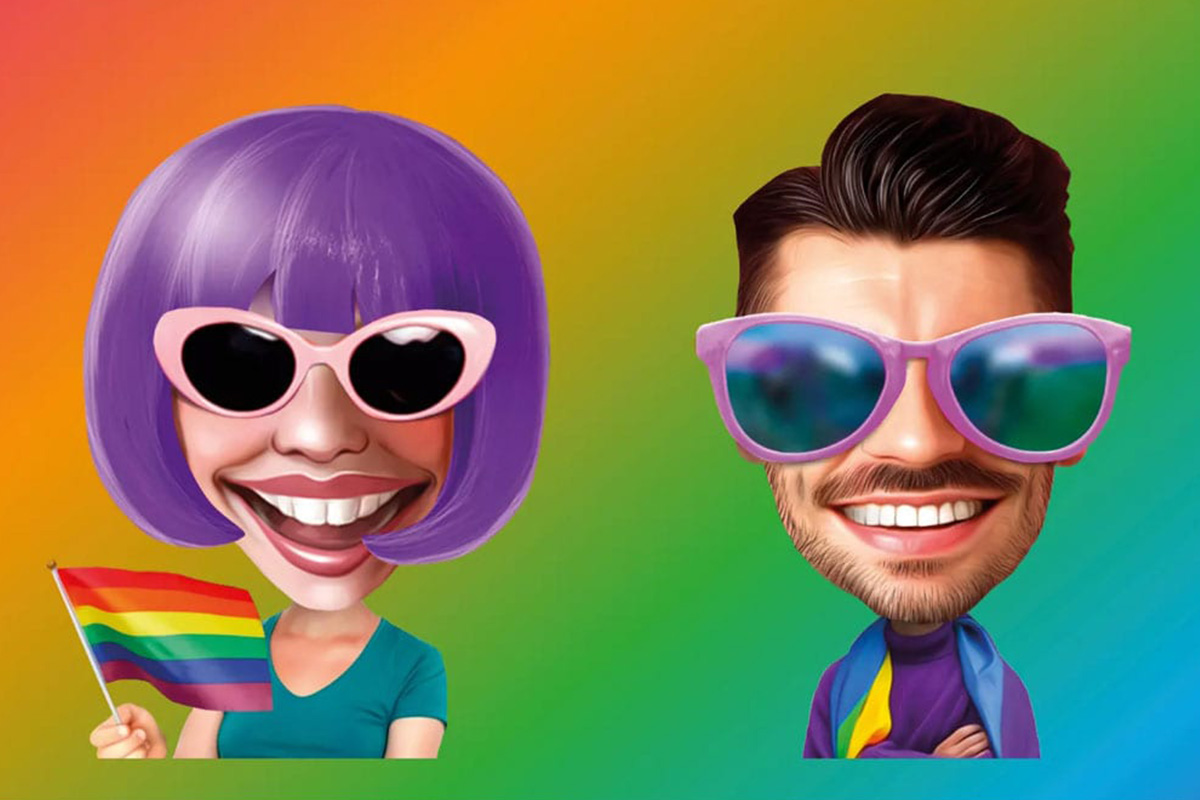 Reading Time:
< 1
minute
Online gaming operator Kindred Group has partnered with the Malta-based gaming supplier Relax Gaming and created the industry-first LGBTQ+ avatars, available exclusively for Kindred customers.
The idea of designing unique LGBTQ+ avatars was developed in Kindred's LGBTQ+ Network meetings. Following a discussion between Kindred and Relax Gaming, an avatar design like the exclusive HexaBingo/HexaPro avatars was developed. The LGBTQ+ avatars blend in with current avatar options but provide an alternative option for customers to present themselves online.
"The accumulative impact over time of these adjustments and inclusion is important for minority-identifying individuals and I am glad that we, as a company, can be a part of that. Internally it means Kindred employees can be proud to work for a diverse and inclusive company, whatever their gender or sexual identity. This is not a tick-box exercise for Kindred, this is aligned with our corporate values and our broader Diversity, Equity and Inclusion strategy. It might be seen as a small thing for many but we know it brings reassurance that most LGBTQ+ people don't often see," Gavin Hayward, Chief Human Resources Officer at Kindred Group, said.
"It's amazing to work for a company that is open to suggestions like this. It's a big world, and there are a lot of different people out there. I have been part of the LGBTQ+ community for many years, and I'm thrilled to see these acknowledgements of inclusion from the mainstream. The difference is vast from when I started in this industry 20 years ago, and it's thanks to individuals and companies like Kindred driving change," Katharine Arnsby, Poker and Bingo Team Lead and a member of Kindred's LGBTQ+ Network, said.
Gaming Realms signs licensing agreement with IGT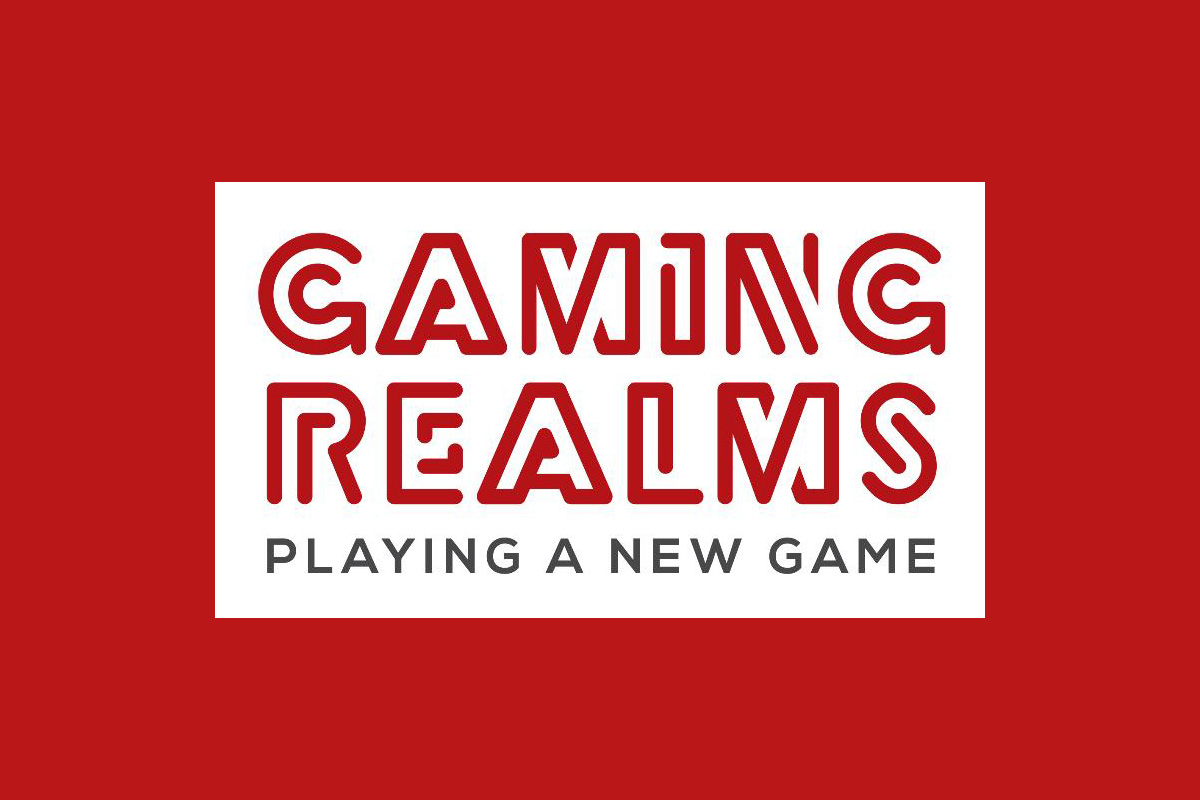 Reading Time:
< 1
minute
Gaming Realms plc, the developer and licensor of mobile-focused gaming content, is pleased to announce that it has signed a licensing agreement with International Game Technology PLC ("IGT"), a multinational gaming and lottery company.
Under the terms of the agreement, Gaming Realms will produce Slingo games, an entertainment genre popular among mobile gaming enthusiasts that combines elements of slots and bingo, based on some of the highest-performing slots brands within IGT's game library, including the Cleopatra® and Da Vinci Diamonds® brands.
Michael Buckley, Executive Chairman of Gaming Realms, commented: "Combining Slingo with IGT's iconic proprietary gaming brands represents a compelling partnership, as we accelerate expansion across the U.S. and European markets. Given the popularity of IGT's titles, this is a fantastic opportunity for Gaming Realms to introduce its Slingo genre to new audiences and welcome a new generation of Slingo fans."
Enrico Drago, Senior Vice President of IGT PlayDigital, said: "Partnering with Gaming Realms to produce Slingo games represents an exciting opportunity for IGT to extend the reach of some of our top-performing casino brands. These iconic IGT brands are widely recognized by land-based and digital players alike, which will assist Gaming Realms with its goal of creating new Slingo players, while reinforcing the power of IGT's brands in the fast-growing online market."
Two SoftSwiss Online Casino Brands Win at Prestigious iGaming Awards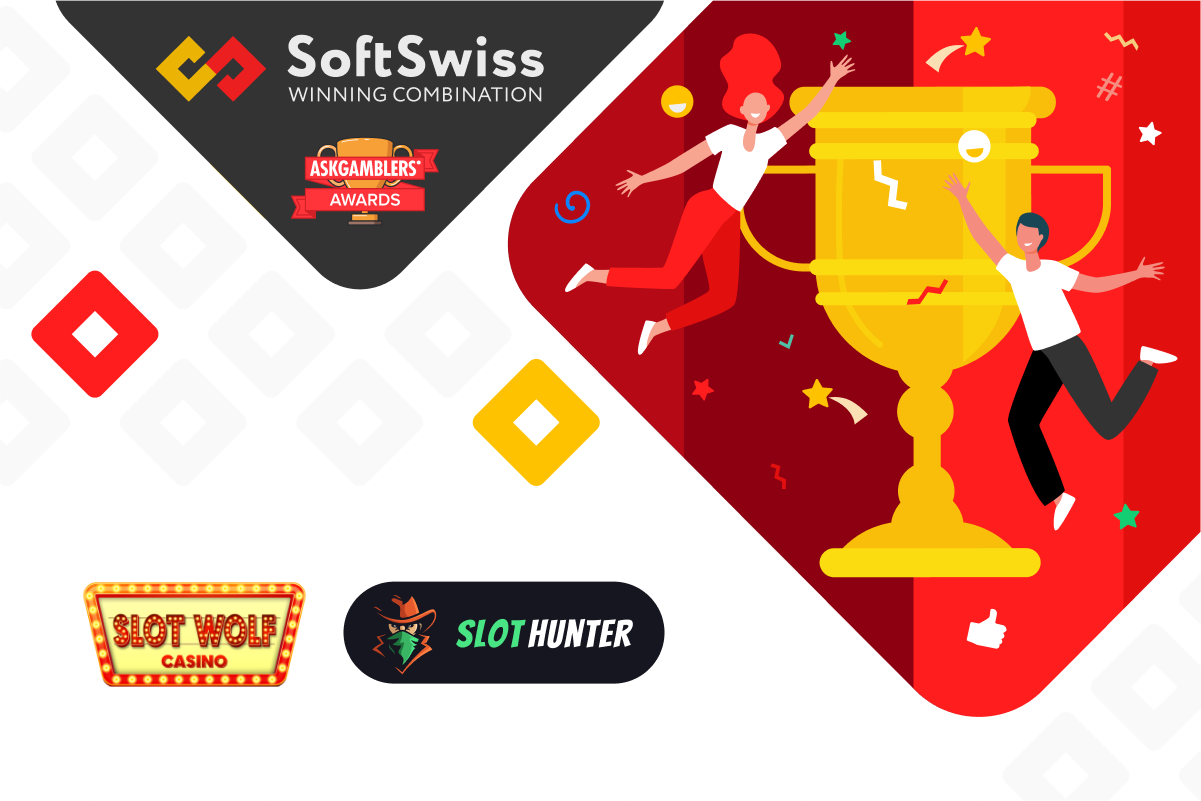 Reading Time:
2
minutes
Two online casino brands, operating on the renowned SoftSwiss Online Casino Platform became the winners at the latest AskGamblers Awards 2021, which took place last week. The two brands are SlotWolf Casino, winning in the Player's Choice category, and Slot Hunter Casino, winning in the Best New Casino category.
Earlier this month SoftSwiss announced that five brands running on its Online Casino Solution were nominated in the Best New Casino category, out of the total 9 brands which made it to the finals. The voting process was where the players themselves voted and decided on who gets to win in the Player's Choice Casino and Best New Casino nominations.
Both the nominations and wins go to prove once again that SoftSwiss is a convenient and reliable solution that is first and foremost oriented around the user. The platform's innovative set of features allows players to enjoy one of the friendliest user experiences on the market,
The SoftSwiss Online Casino Platform provides a software solution focused on security and stability for its B2B clients and their players. The platform includes the latest payment methods, combined with gaming content from more than 130 game studios. Today, more than 100 casino brands are operating on the SoftSwiss Online Casino Platform, and the list keeps growing. In 2013 the Online Casino Platform became the first crypto-friendly software solution on the iGaming market.
The solution extended its presence by moving to markets such as South Korea, India and Japan in late 2020 and, more recently, Brazil and Nigeria earlier this year.
Andrey Akimov, Chief Operating Officer N1 Partners Group, comments on the win: "We cannot describe our joy after winning in the Player's Choice category and being voted as the best online casino by our players in this year's AskGamblers Awards. This also marks the very first win for us at AskGamblers Awards, so we're incredibly happy to have partnered with SoftSwiss on Slot Hunter Casino and we are happy to partially share this win with them".
About SoftSwiss
SoftSwiss is an international tech brand supplying widely acclaimed, certified software solutions for managing iGaming operations. SoftSwiss holds a number of gaming licenses, providing a "one-stop-shop" white label solution by taking care of all technical, legal, and financial processes on behalf of its customers. The company has a vast product portfolio, which includes an Online Casino Platform, Game Aggregator with thousands of casino games, an affiliate platform, and a recently launched Sportsbook platform. In 2013 SoftSwiss was the first in the world to introduce a bitcoin-optimized online casino solution. The company has thus been regarded as the leading technical expert when it comes to the use of cryptocurrencies in online gaming.