Evoplay Entertainment kicks off the summer action with Football Manager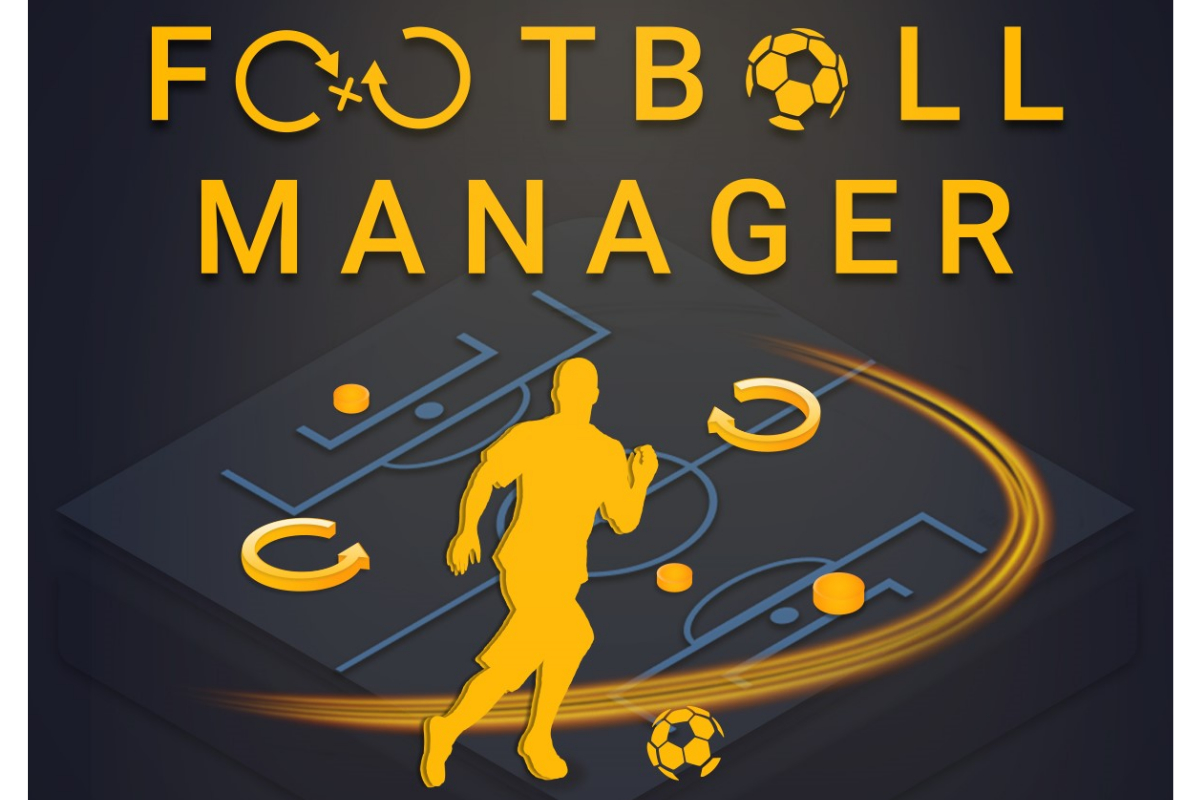 Reading Time:
< 1
minute
Provider invites players to take a seat in the dugout 
Innovative game development studio Evoplay Entertainment has blown the starting whistle on its absorbing new instant game, Football Manager.
Recreating all the drama of deadline day, bettors are encouraged to net a top price for football's hottest new players at the bustling sports exchange platform.
The title invites lovers of the beautiful game to bet on a selected coefficient, with those who identify the best young prospect enjoying the chance to score massive prizes.
Football Manager joins Evoplay Entertainment's 100+ portfolio of slots, table and instant games which have proven themselves as a firm favorite with the latest generation of players. 
Commenting on the launch, Ivan Kravchuk, Chief Executive Officer at Evoplay Entertainment, said: 
"Football enthusiasts across the globe are encouraged to wheel and deal their way to the top in our latest instant game, Football Manager.
"It is the most recent among an innovation-packed portfolio of more than 100 immersive slots, table and instant games, which continues to be popularly received by our far-reaching global fanbase."
Founded in 2017, this year has seen the studio continue to cement its growing credentials, celebrating its UK market debut, as well as being shortlisted for 'Mobile Supplier' and 'Software Rising Star' at the EGR B2B Awards 2020.
GVC Welcomes Launch of YGAM's Parent Hub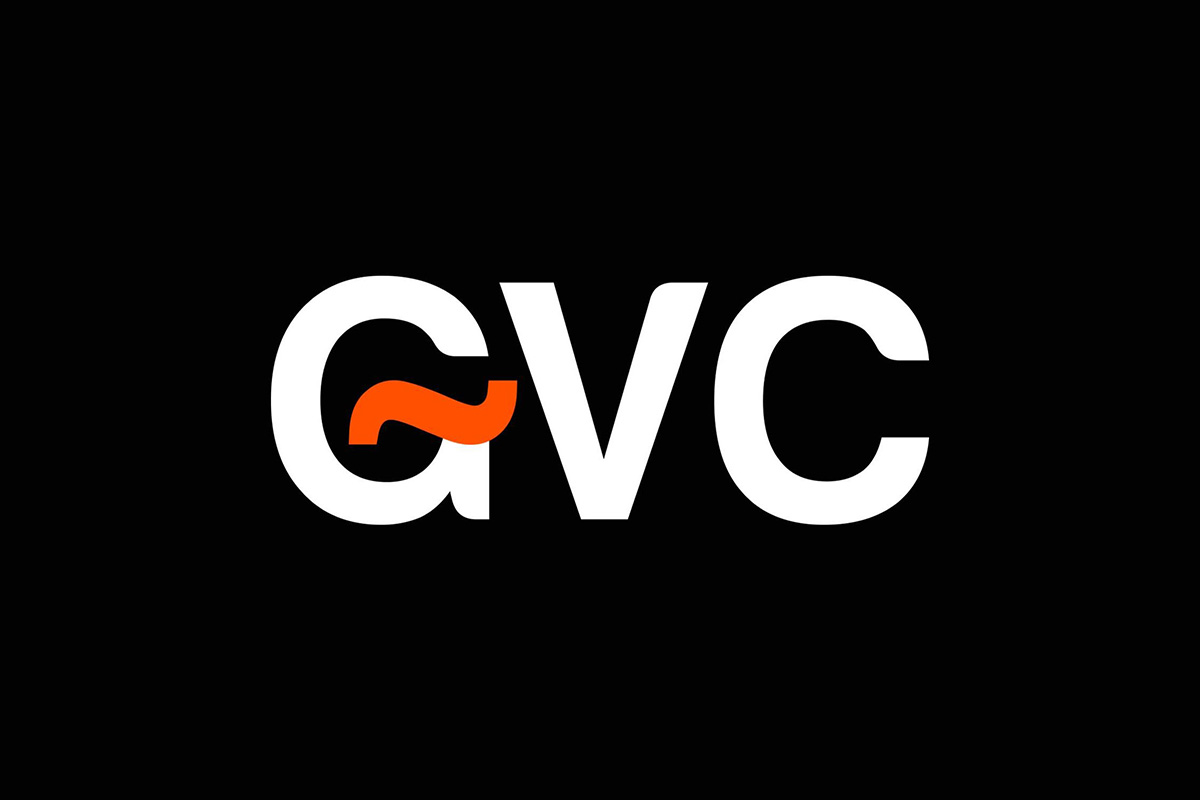 Reading Time:
2
minutes
Global sports-betting and gaming group GVC Holdings has welcomed the launch of Young Gamers and Gamblers Education Trust's (YGAM) Parent Hub, a new support portal to educate on the potential risks associated with gambling and gaming including products such as loot boxes. The hub, developed with the help of funding from GVC, has been launched to coincide with schools breaking up for summer.
YGAM is a national charity with a social purpose to inform, educate and safeguard young and vulnerable people, helping them build resilience and understand the potential harms caused by gambling and gaming.
With the launch of YGAM's Parent Hub, the charity aims to: inform parents of ways to build their children's resilience online and offline, creating a healthy balance and providing resources to help parents engage with their children; educate parents around gaming, in-app purchases and gambling, helping them understand the potential harms caused by online play and the blurred lines between gaming and gambling; and safeguard children through the use of online safety settings and increased awareness of how to stay safe and resilient in their environment.
YGAM's Parent Hub will help build digital resilience and safeguard children online. In addition to providing resources which underpin informed conversations between parents and children, the hub also provides parents with a number of technical, but easily implementable measures. These include disabling pop-ups, enabling in-app and on-device parental controls, setting passwords for in-game purchases, restricting and disabling in-app purchases, and setting boundaries – for example by setting a monthly spending limit.
"YGAM is an incredible organisation and its simple, usable resources help parents have honest and open conversations with their children about gaming and gambling. We are delighted to have been able to support its vitally important educative resource hub, which launches at a crucial time, during the summer holidays. GVC's Changing for the Bettor strategy seeks to advance society's collective understanding of the risks of problematic gaming and gambling, and we look forward to continuing our support of YGAM's evidence-led efforts in this area," Grainne Hurst, GVC's Group Director of Corporate Affairs, said.
"GVC are longstanding supporters of YGAM and we are grateful for their support of Parent Hub alongside operators Lottoland and Playtech as a cross-industry initiative. Our vision was to have an up to date, central expert resource library for parents and carers and extend our successful face-to-face directly to parents, with a fully integrated digital offer, which is phase two of this important initiative," Lee Willows, YGAM's Founder and Chief Executive, said.
New Gaming Providers Put a Great Emphasis on VR Slot Games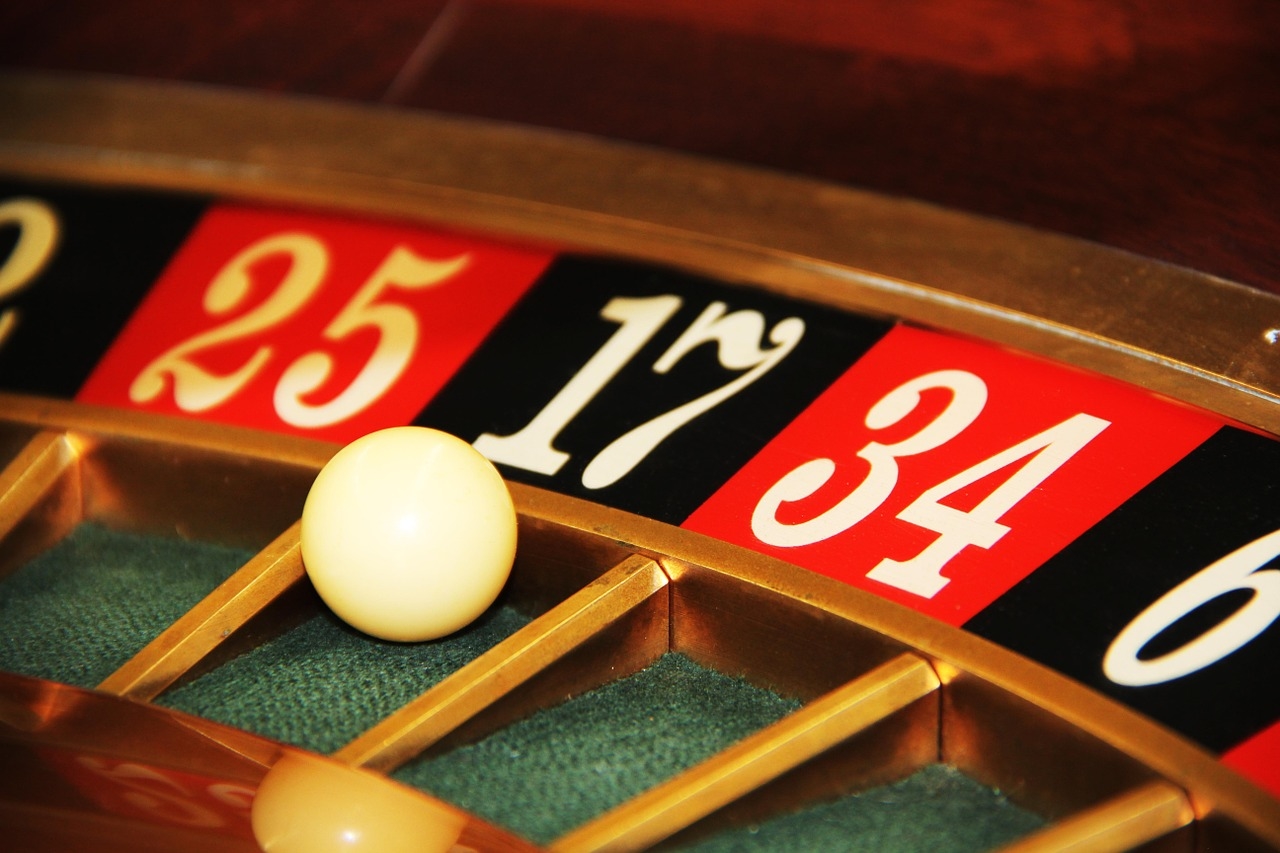 Reading Time:
3
minutes
The iGaming industry has taken some huge leaps forward in the last few years, with many developers seeking to create the next big thing. We've moved from basic three and five-reel video slots to complex grid-based titles loaded with colourful features and unique game mechanics.
But the industry is still evolving, the improvements are still coming, and now, iGaming developers are looking to the exciting worlds of Virtual Reality and Augmented Reality to create the next big thing.
Virtual Reality in Gambling: How Will it Work?
Imagine walking into a casino. You can hear the relentless and welcoming noise of slot machines, the calls of dealers, and the conversations of happy punters. You find your favourite slot, saddle up, and prepare for a session.
But instead of pushing coins into the machine, you just press a few buttons and your account balance appears before your eyes, reducing slightly every time you hit that glowing "Spin" button.
It's the future of online casino gambling because while you're enjoying the lively atmosphere of a real-life casino, you just happen to be sitting in the comfort of your own home, wearing your pyjamas, and connecting to this amazing world via a VR headset and a pair of motion controllers.
VR technology has created endless possibilities for developers and while most of these have revolved around immersive video games and virtual tours, creators are now turning their attention to the online gambling industry, and slots is a huge part of it.
A fully immersive casino environment may be a few years away yet, but the world's biggest iGaming developers are currently focusing on VR slots, with innovative creators like NetEnt and Betsoft leading the way.
In fact, these games are already out there, but they have been developed by indie creators, use very basic slot setups, and don't allow real money gambling.
Virtual Reality in Gambling: What are the Challenges?
Surprisingly, the technology is not the biggest challenge that developers face. The tech is there, and while it can be expensive, the amount of money that goes into creating slots is already pretty high and developers are more than happy to pay it.
The biggest issue is that while everyone has a phone and/or a computer, not everyone has a VR headset, which means VR slots appeal to a small minority of players.
Furthermore, there could be some regulatory issues, especially in strict regions like the UK and Sweden. The regulators in this region are investing huge sums of money into responsible gambling programs and clamping down on anyone who breaches their strict rules.
Imagine how they will react when slots become infinitely more immersive. It may be great news for responsible gamblers, but what about problem gamblers? These games have the potential to lock them into a world they may struggle to escape from, and that could raise a number of red flags for the regulators.
The developers will need to find and show proof that these games are not harmful before they can be launched. And even then, they may be subject to stricter responsible gambling requirements, such as regular warnings that flash onto the player's headset, telling them how long they have been playing and what the risks of irresponsible gambling are.
The good news is that these things are relatively minor when compared to the challenges that developers were facing just a couple of years ago, and those challenges may be even less in a few months or a year.
Conclusion: How Long Do We Have to Wait?
Virtual reality is here and has been for several years. Systems created by Sony (PS VR) Oculus, and HTC draw you into an exciting and immersive world. For the most part, games have been limited to novelties, but a greater number of big-name creators have been developing exclusive titles for these systems and that has helped to put them in the spotlight.
In 2020, for instance, we saw the release of a brand-new, eagerly awaited Half-Life title that was a VR exclusive, and developers are also working on exclusive RPG and adventure games that will change the way these systems are seen.
This is ultimately the thing that will make VR bigger. We have the capability to make grand, glorious, VR slots and table games, to combine Live Dealer creations with VR, and even to give players a fully immersive casino they can explore.
However, all of this comes at a cost and it's a price that might not be worth paying until more VR headsets are sold and they become more common. Once that happens, the process of creating VR slots and table games will become cheaper and more cost-effective, and that's when they will become the norm.
It might take a year, it might take half a decade, but it will almost certainly happen and we personally can't wait!
Playtech Poker and Casino content now live with Enlabs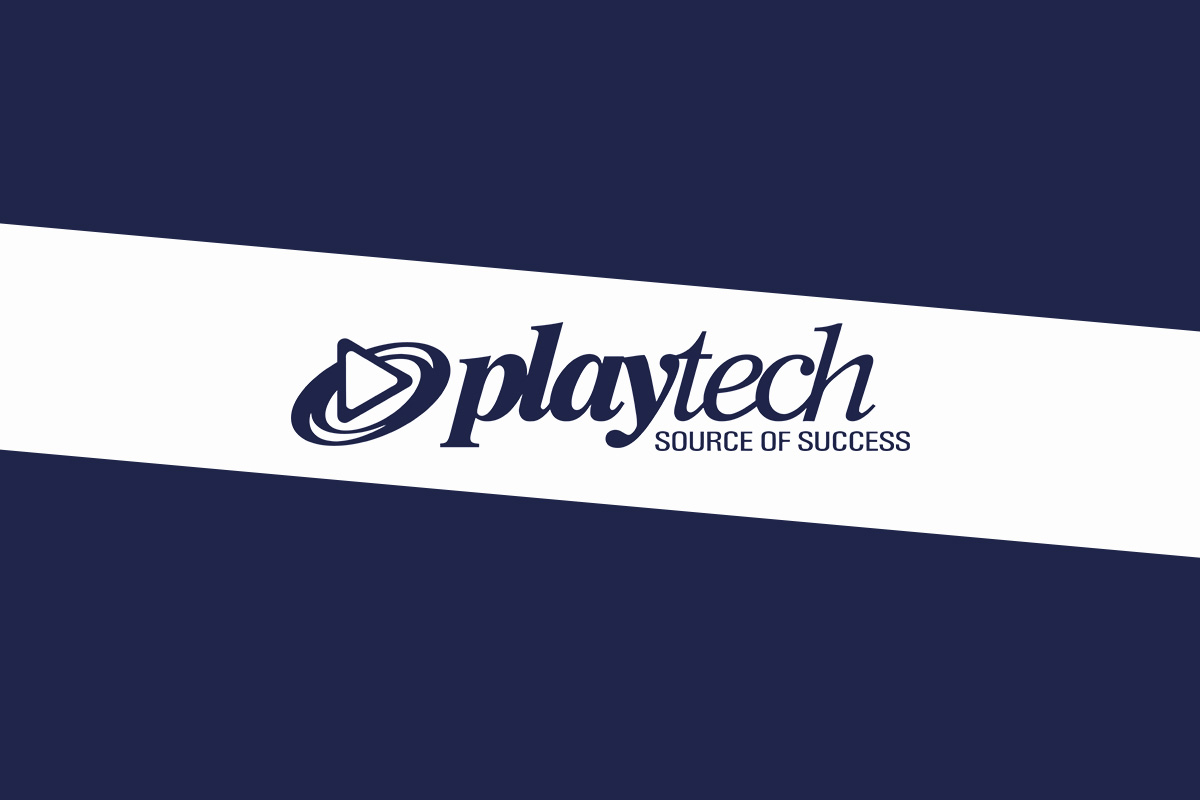 Reading Time:
2
minutes
Playtech, the world's leading gambling technology company, has welcomed Enlabs brands Optibet.lv and BestPoker.com to the Playtech iPoker network – the leading poker network in the world.
At a time where Poker as a vertical is evolving in line with market challenges, Playtech is continuing to develop and expand the iPoker network. This new partnership sees Playtech enter the Latvian poker market, in line with Playtech's wider strategy to focus on growth in regulated markets worldwide. The iPoker network offers an excellent liquidity pool, backed by premium software and services developed to comply with regulatory requirements in multiple jurisdictions.
The new partnership will bring not only Playtech's award winning Poker product to Enlabs customers, but also Playtech's industry leading Casino content including access to Playtech's extensive offering of branded titles such as Justice League and the Sporting Legends Suite.
Maksims Gorbacs, Head of Poker at Enlabs said: "We're delighted to expand our Poker and Casino offering with Playtech and bring its industry leading content to our customers. Playtech's scale and innovation are powerful tools when looking to deliver the best player experience in growing and established markets alike. We look forward to developing this partnership further as we continue to grow our content offering."
Marat Koss, Head of Poker at Playtech said: "We're truly excited to partner with Enlabs and welcome Optibet and BestPoker to the iPoker network. The Poker market is facing undeniable challenges, but at Playtech, we're continuing to invest in expanding and evolving our software and network to address the future head-on. Our active development of new products and expansion into new markets demonstrates Playtech's commitment to the Poker vertical. We are joining forces with a very professional and experienced Poker team led by Maksims Gorbacs and I have no doubt that this partnership will be fruitful and productive".