Rank extends partnership to support unpaid Carers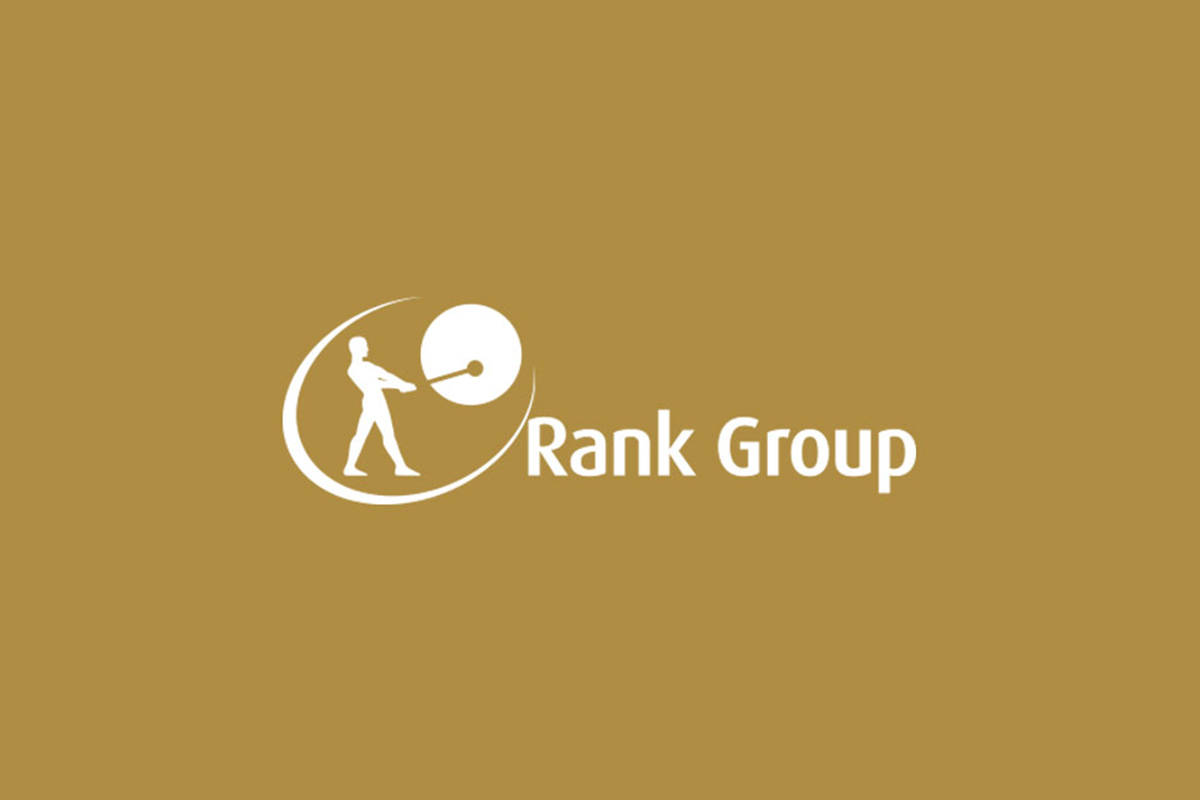 Reading Time:
3
minutes
Rank is delighted to announce that we have extended our groundbreaking partnership with Carers Trust into 2021.
This hugely successful partnership has had a major impact in supporting Carers Trust's work with hundreds of thousands of unpaid carers right across the UK. Since its inception more than six years ago in February 2014, Rank colleagues and customers have raised a very impressive £2.6 million for the charity, with the money raised benefitting over 12,000 unpaid carers. Funds have typically been provided to adult carers in the form of grants, distributed through Carers Trust's network of over 120 local carers charities.
These grants can be life changing for carers struggling to provide round-the-clock care for members of their families experiencing long-term illness, disabilities, poor mental health or substance addiction. The grants provide money for essential household items that would otherwise remain unaffordable. Money for new beds, cookers and washing machines – or to pay for hospital visits – can have a major impact in making the lives of unpaid carers much more manageable.
From the very beginning of the partnership, Rank's employees and customers have enthusiastically embraced the fundraising drive for unpaid carers. This commitment has seen an impressive £300,000 raised in the last twelve months alone.  And since early April this year, Meccabingo.com has increased its contribution to Carers Trust, raising over £77,500.
Back in December our Mecca colleagues launched a special pre-Christmas fundraising drive that raised an impressive £39,000 over the festive season.  And in addition to fundraising, colleagues also worked hard to bring some Christmas cheer to carers.  This included Mecca venues inviting unpaid carers from their local area in for a much-deserved Christmas lunch and a break away from their caring roles. One of these was Mecca Knotty Ash near Liverpool.  They laid on an extra special day including a pampering and spa treatment session for 12 very deserving carers from Sefton Carers Centre.
We also gifted our sponsorship logo placement on Ipswich Town FC's kit to Carers Trust for the 2020/21 season. The shirt is a special commemorative edition, celebrating forty years since the club won the UEFA Cup Final and is bound to attract a lot of attention, not just in Ipswich but across the UK!
Most impressively of all, colleagues from across the Group have continued to fundraise and support unpaid carers throughout the coronavirus pandemic and lockdown. Even though traditional fundraising events like sponsored runs have not been possible due to the lockdown, we have shown how money can still be raised with challenges like 'Walk the UK' which saw team members walking the equivalent of Land's End to John O'Groats while sticking to their local streets and parks.
Welcoming Rank's extension of the partnership, Carers Trust's CEO, Gareth Howells, said:
"This is fantastic news for Carers Trust and all the unpaid carers across the UK we are working with to make their caring responsibilities more manageable. On behalf of those unpaid carers, and everyone at Carers Trust, I'd like to offer our heartfelt thanks to Rank's employees and customers for all their generosity and tireless commitment to going the extra mile to support unpaid carers.
"And coming as it does within the context of a global pandemic and an increasingly challenging funding environment, today's announcement could not be more timely. Such sustained support for unpaid carers is also particularly important given the UK's ageing population and the increasing pressure being put on health and social care budgets."
Rank chief executive, John O'Reilly, said:
"I am really pleased with the fantastic support that Rank's colleagues and customers have shown Carers Trust over the last year.  It's extraordinary to see that, despite the difficulties we've faced over the last five months with our Mecca and Grosvenor venues closed and over 7,000 colleagues having to be on furlough, we have continued with our efforts to raise money and have now topped £300,000 this year.  This is an outstanding amount of which everyone should be very proud.
"There has never been a more important time to be raising money to support carers and the amazing work of the Carers Trust. We are committed to continuing this high level of support with our colleagues across the Group inventing ever more ingenious ways of raising money for this marvellous charity. Thank you to all our colleagues and our customers for your amazing efforts and long may it continue."

Salsa revs up aggregator offering with Nolimit City content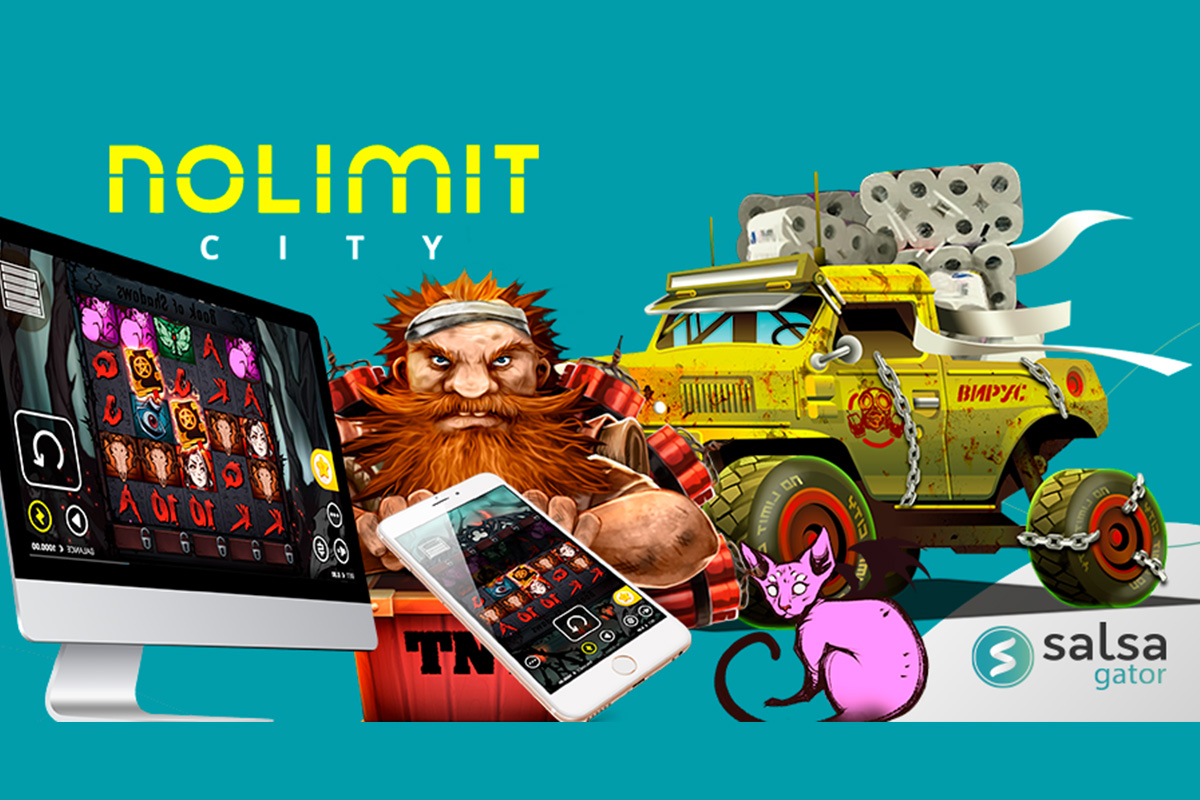 Reading Time:
2
minutes
Salsa Technology has revved up its outstanding Salsa Gator offering by launching a wide selection of Nolimit City's titles on its aggregator platform.
iGaming developer Nolimit City is world renowned for its groundbreaking ideas and notorious themes. Showcasing a library that consists of more than 50 games that are available in multiple tier one markets, Nolimit City's slots embrace a wide range of themes and feature several popular proprietary mechanics: xNudge®, xWays®,  xSplit®, xPays®, xBomb®, and Infectious xWays®.
Salsa Technology is now showcasing the provider's slots within the Latin American region and that includes some of Nolimit City's most in-demand titles like San Quentin xWays, Fire in the Hole xBomb, xWays Hoarder xSplit, and Book of Shadows.
Games that join the Salsa Gator offering are hand-picked from only the best providers across the iGaming industry. Each game is accessible via a single integration and contributes to long-term growth strategy.
Salsa Technology's Head of Marketing & Communications, Eliane Nunes said:"Nolimit City knows exactly what they are doing when it comes to designing games that players have a real affinity with. There is no doubt that these games will be an instant hit with our network."
About Salsa Technology
Salsa Technology is a leading B2B company that develops customised solutions for the iGaming industry in Latin America and Europe and is licensed by the Malta Gaming Authority (MGA), one of the world's leading iGaming regulators. The company provides an omnichannel platform that serves online and physical operators. Its leading game aggregator  is live in LatAm and will be available in additional global markets soon. Salsa began life in Video Bingo game development and is renowned for providing highly targeted games for the LatAm market. The company is one of the most popular technology developers in the Latin American market and is rapidly growing into other markets. The platform, technology and entire games portfolio is lab certified for Colombia, Mexico, Asia, and Europe will be coming soon. More information at www.salsatechnology.com.
Decimal Data Services teams up with ParlayBay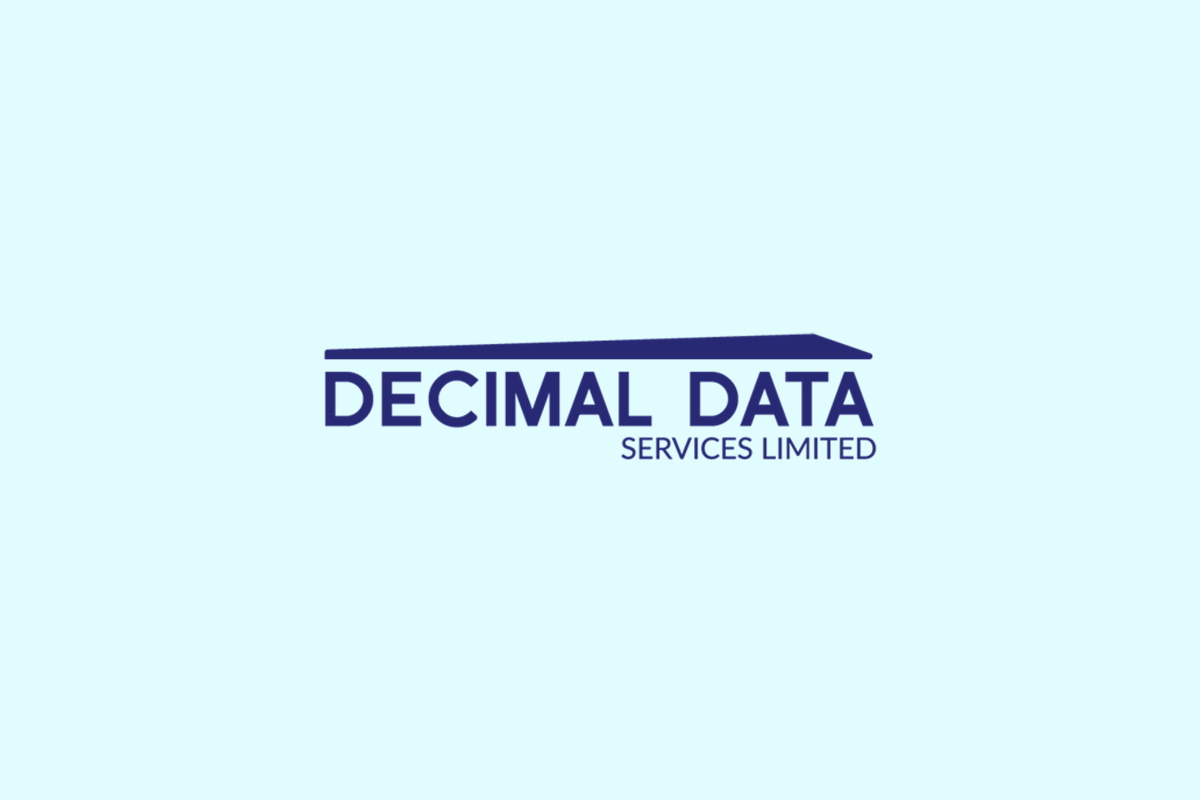 Reading Time:
< 1
minute
Sports data specialist, Decimal Data Services (DDS), has signed an exclusive agreement to supply its cricket and kabaddi data to ParlayBay, a leader in sports betting games.
The deal gives ParlayBay access to the best sports statistics and data in order that it can create the most exciting and realistic games for its clients.
These simple short-round games contain popular features such as cash-out, leaderboards and social engagement tools, as well as intuitive user interfaces to appeal to a wide player demographic.
DDS provides event and pricing data to operators, media outlets and other content providers, alongside fully managed trading services.
Its cricket and kabaddi feeds are enjoyed by a variety of organisations around the world, with the former also used with proprietary animations and algorithms to create its own range of innovative virtual betting games.
Charlie Bruce, Head of Product at Decimal Data Services, said: "We are very excited to team up with ParlayBay. It's fantastic to see our data develop into an innovative player-focused entertainment experience. Decimal Data is thrilled to be joining the company's growing list of clients.
"Good quality data is at the heart of all sports betting and we are confident that ParlayBay will benefit hugely from the fast, reliable cricket and kabaddi data we can provide.
"There are so many opportunities to utilise this type of information to further the commercial goals of our partners across sport and its associated industries."
Patrick Nordwall, CEO at ParlayBay, said: "Our games have been created with sports fanatics in mind and good data feeds are just as important to them as a great user experience.
"We are looking forward to seeing where this partnership takes us and how we can grow our businesses together in the coming months."
Kiron Interactive strikes again with iGOAL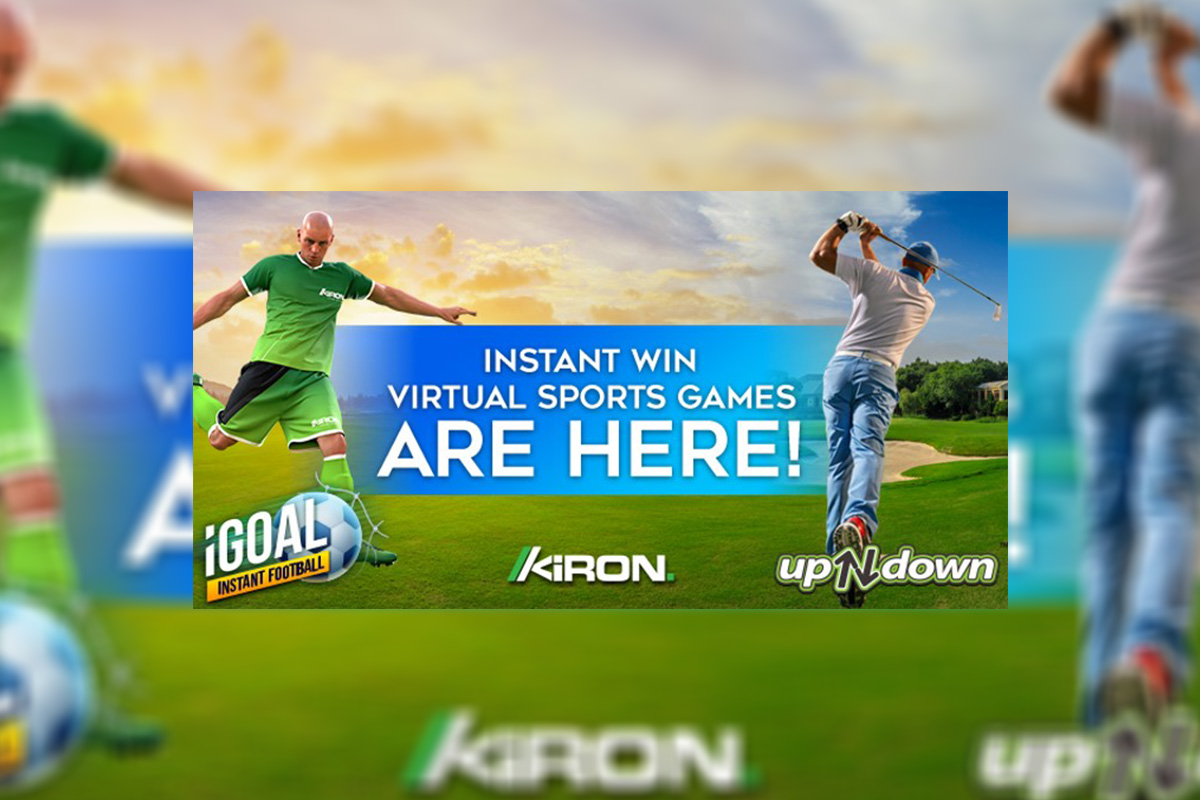 Reading Time:
2
minutes
Award-winning specialist software developer and supplier to the global gaming industry, Kiron Interactive has released its highly anticipated instant-win football game, iGOAL.
Kiron has gained global recognition for producing adeptly refined games which mimic a variety of the world's most popular sports and is once again setting new industry standards with the release of its second instant-win game following the successful launch of golf title, Up 'N Down.
Set to redefine virtual sports, iGOAL delivers an exciting new instant football betting experience. Created with cutting-edge 3-D animation, market-leading betting algorithms and with online play in mind, matches are available on-demand, 24/7 and offer players the chance to bet on single or multiple games, with winnings instantly viewable.
The User Interface (UI) is intuitive and aligns perfectly with the variety of bet market selections, including quick bet options, all designed to fit the immersive nature of the gameplay, which includes exhilarating live commentary as players watch the action unfold.
Operators will find the game easy to offer, with a quick and convenient setup that works across all major browsers, also supporting a wide selection of languages and currencies.
Jason Pretorius, co-CEO of Kiron said: "iGOAL is an innovative game that we're excited to launch with our partners globally. It takes inspiration from many of our proven, high-performing products with its realism, engagement and flexibility for both players and operators and takes virtual betting to the next level.
"We're incredibly fortunate to have the talented team that we do at Kiron to develop products like this and we're eager to see players begin to enjoy the contemporary, instant win experience that iGOAL provides."
Kiron's latest launch complements its recent marked commercial growth in an array of key regulated markets including, Spain, South Africa, Sweden and Colombia. The company now supplies 51 games, and game variants, in more than 60 countries.
To request a demo or find out more on Kiron's Instant Win Game Portfolio, contact Kiron: [email protected]  or click here: Request a Demo | Kiron Interactive