European Lotteries Available Online in India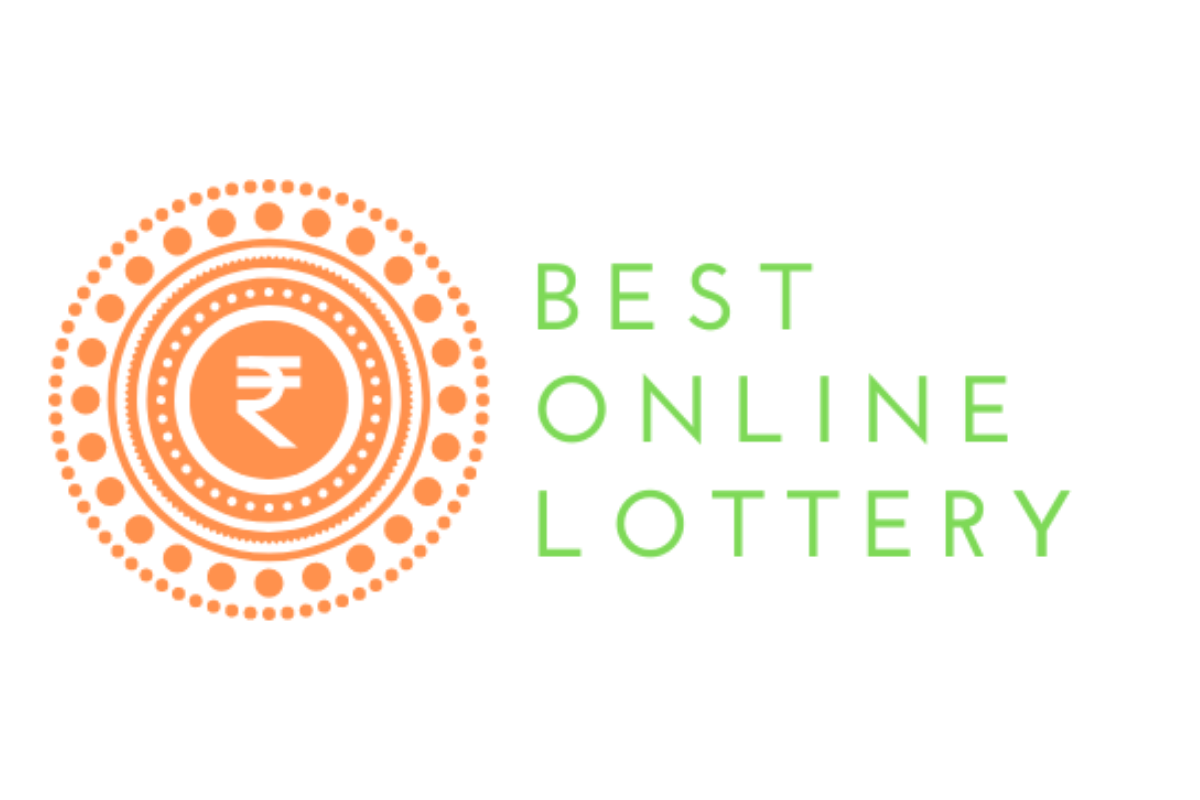 Reading Time:
3
minutes
The thrill of playing a lottery is something that many people enjoy. Small stakes are required to get involved, and while there may be more than one level of prize available, the top prize is always going to be a life changing sum of money.
On some of the bigger European lotteries, more tiers of prizes are available that could change your life. For this reason, these lotteries have become very popular with players both inside and outside of Europe, as you can play them from anywhere in the world.
Some of the top European lotteries are available online in India, giving players from the country the chance to win big away from their own national lottery. With the best online lottery site, you can place your bets with a variety of different lottery sites and get involved with major lotteries around the world.
You have to be in it to win, and the option to play worldwide is now open to Indian players.
Why do European Lotteries Appeal to Players?
The simple answer here is because they are some of the biggest and best lotteries in the world. The chances of winning a lottery top prize are very slim, and European lotteries have two things in place to help players with this.
The first is they offer a huge jackpot prize, so if you are lucky enough to win, you are going to be rewarded in a huge way.
The second is that these lotteries all have a range of other prizes that players can win, to give smaller victories but still something to be thrilled about and money to spend on a treat for yourself and your family.
With big prizes, media promotion showing recent winners and how much they have won, the top European lotteries do a great job when it comes to promoting their game and attracting new players.
When people from all over the world see that, and also see that they can take part and play, the game becomes even more popular and the prizes go up even more, so it is win-win for those joining in and those who already play.
What European Lotteries are Available to International Players?
The biggest lottery in Europe is the Euro Millions draw and the great news is that this is available to players in India. Two draws a week take place on Tuesday and Friday, with a range of prizes up for grabs.
Smaller prizes do exist but it is the big jackpot that everyone plays for. This rolls over until a winner is found, if it's not won for a few weeks then we see huge amounts of money on offer for people to try and win.
Alongside the Euro Millions draw, another popular game open to international players is the UK lottery. This is one of the longest running lottery products, and another that is popular with players.
Again, smaller prizes are available via this game, but the main reason for playing is the big jackpot on offer. This too can roll over, and while the creation of the Euro Millions draw has taken some players away from the UK lottery, it still remains a huge prize to win.
These are just two of the lotteries in Europe that Indian players can play, while the Italian lottery is another for those looking to play in Europe.
Why Lottery Gambling Continues to be Popular
Lottery gaming offers people the chance to change their lives if they win big. The European sports betting industry continues to grow, but this doesn't really offer the chance to change your life like lottery gaming does.
For this reason, lottery gaming will always attract casual players who are not necessarily gamblers, but are people who want to try and better themselves. The prizes on offer will always make this appeal and thanks to many lotteries offering smaller prizes to players, the winning feeling is available to many.
Something else that makes lottery gaming popular is that there is no skill involved, it is all random and the luck of the draw. Unlike sports where you need to have knowledge when picking selections or some forms of casino gaming where you need knowledge to beat the dealer, there is none of this required with lottery gaming.
All you do is pick your numbers, or allow them to be picked for you and cross your fingers, hope for the best and hope that you are the lucky person to win a life changing sum of money.
Made-in-India Battle Royale Indus Gameplay Trailer Revealed via London Takeover, Pre-Registrations Live Now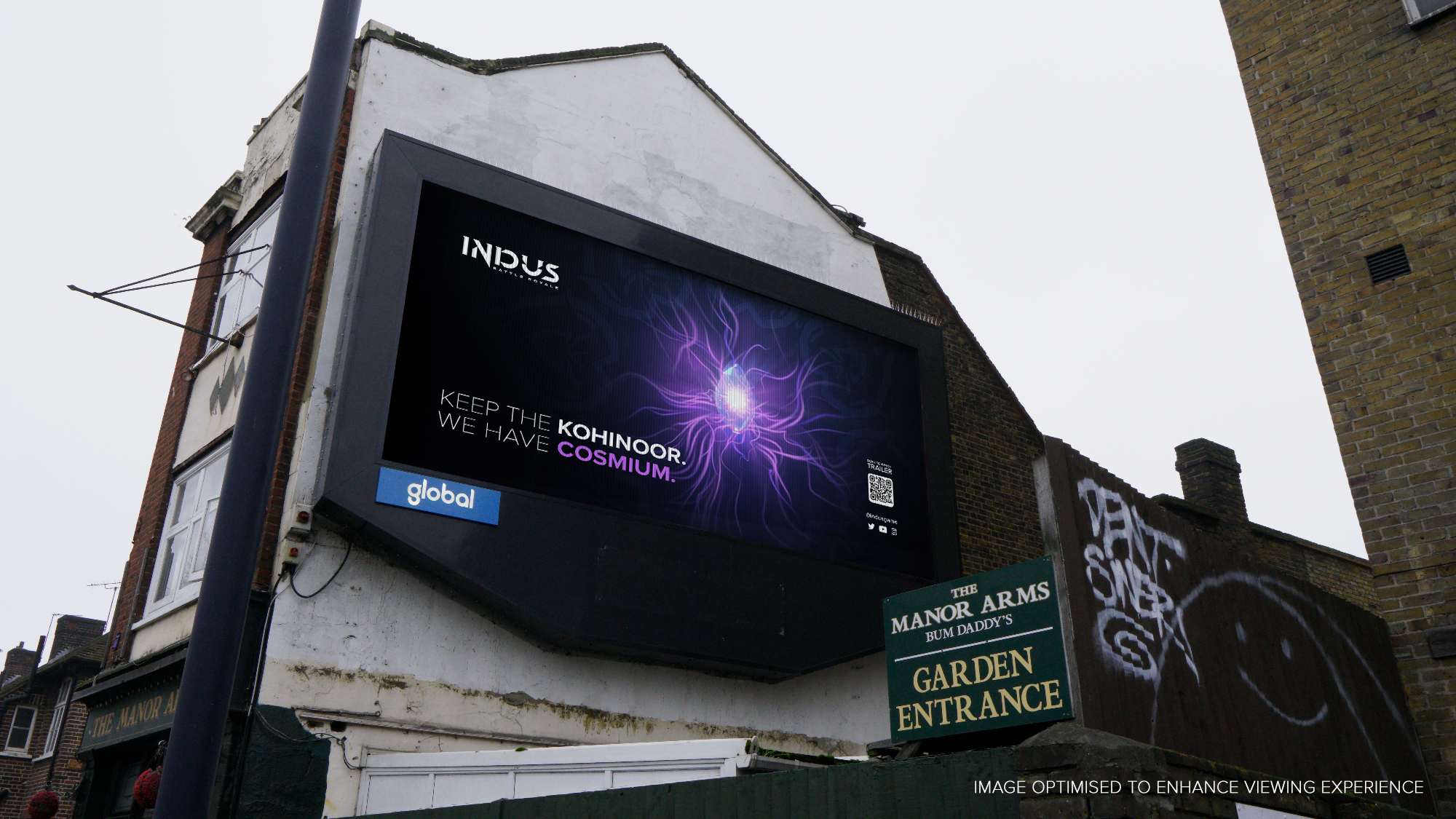 Reading Time:
2
minutes
Leading Indian game developer SuperGaming has revealed the first gameplay trailer for its upcoming Indo-Futuristic battle royale Indus to celebrate India's Republic Day of January 26, 2023.
To launch the gameplay trailer, the company released a series of high-impact takeovers across the biggest locations in London. This is in line with SuperGaming's vision of putting India on the global gaming map much like its previous Indus trailer launch at New York's Times Square to mark India's Independence Day of August 15, 2022.
"As we've been making Indus and seeing its gameplay evolve over the year, we wanted to share it with the rest of the world," says SuperGaming co-founder and CEO Roby John. "This gameplay trailer is for the Indus community the world over that may not have been able to play it with us and to show off the true scale of battle royale that we want you to have when the game is out."
The trailer entices players to discover, loot, and win on Virlok — the game's island map, all while showcasing Indus' weapons, Paragons (the game's character skins), and traversal. It also highlights multiple locations and firefights with an intent of showing the scope and size of the battle royale experience SuperGaming aims to provide.
You can check out the trailer right here:

Indus Pre-Registration Details
Pre-registrations for Indus are now live on the Google Play Store for Android with pre-registrations on the App Store for iOS and iPadOS to follow soon. Pre-registering early will get you exclusive surprises that will make your experience of Indus truly your own.
You can pre-register now for Indus via the Google Play Store.
In the run up to Indus' release date, SuperGaming will have multiple community playtests through the year. The last community playtest was held at Comic Con Bengaluru which was met with a tremendous response from the community, on an average being overbooked by 50 percent for each playtest slot. Players will be able to share their thoughts on various aspects of the game and impact the direction of how SuperGaming crafts its most ambitious title yet.
The first Indus Community Playtest for 2023 will be revealed soon.
For more on Indus, check out the developer blog as YouTube, Discord, Twitter, and
Instagram for the latest behind-the-scenes updates.
SCCG Management Unveils SCCG ASIA – A Regional Campaign Led by Kent Jenkins from SCCG's New Office in Bangkok, Thailand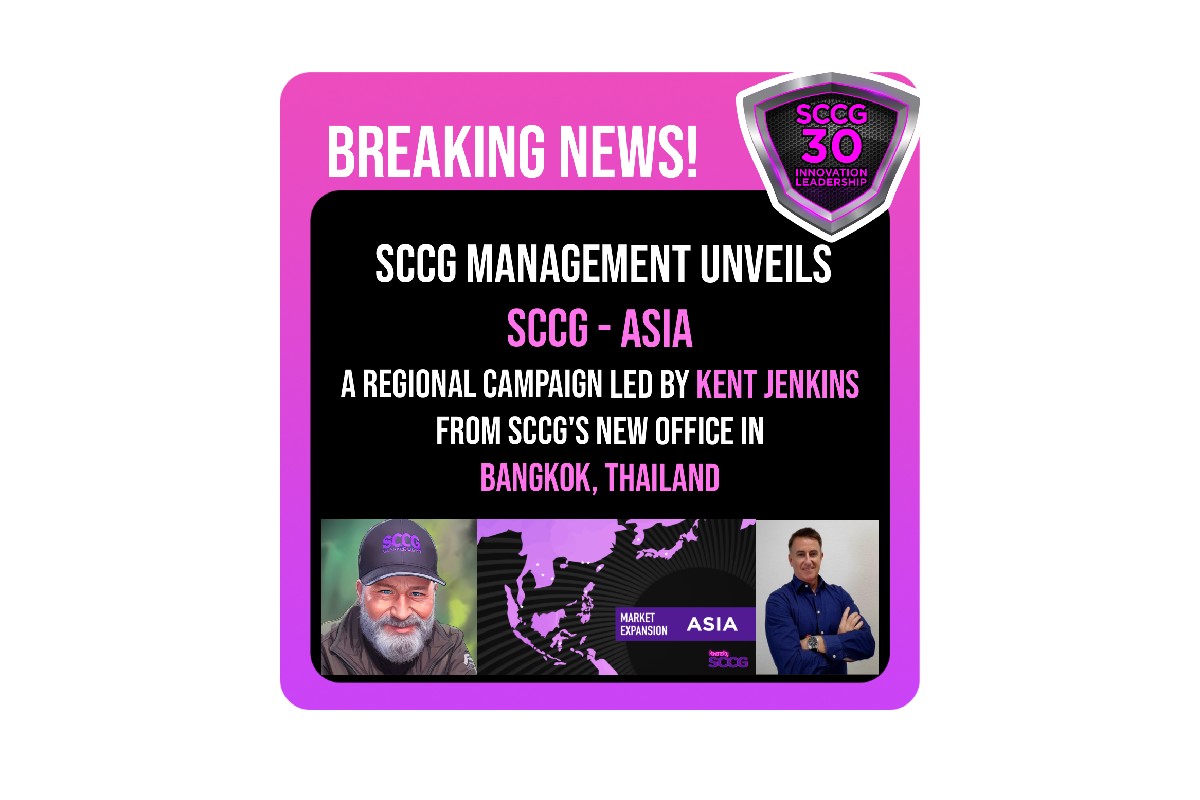 Reading Time:
2
minutes
SCCG Management, a leading management advisory firm specializing in the gaming industry, is proud to announce the launch of its new regional campaign, SCCG – ASIA. The campaign aims to provide management advisory services to Casino, iGaming, Sports Betting, and Esports companies in Asia, as well as provide solutions and resources for existing SCCG client partners looking to enter Asia's gambling market.
SCCG – ASIA will be led by Kent Jenkins, who has been appointed as the Director of the campaign. With decades of experience in international management throughout Asia, Kent brings to SCCG Management a very high level of knowledge and expertise and is well-positioned to lead the campaign from the new SCCG office located in Bangkok, Thailand.
"We are excited to announce the launch of SCCG – ASIA and to have Kent Jenkins at the helm," said Stephen Crystal, Founder and CEO of SCCG Management. "We believe that the Asian market for the gambling industry is poised for significant growth and we are confident that this regional campaign will help our client partners navigate this dynamic market and achieve success."
Kent Jenkins said, "I am thrilled to join SCCG and take on the role of leading the regional campaign for SCCG – ASIA. I am eager to work with Stephen and his talented team of industry leaders boasting over 30 years of experience in the gambling industry. I'm excited to utilize my resources and experience to drive growth and success for SCCG in the region."
SCCG – ASIA will provide a full range of management advisory services, including strategic planning, market analysis, business development and operational support. With a team of experienced leaders from the gaming industry, SCCG – ASIA will empower companies to reach new heights in the Asian market.
The Asian market presents a significant growth potential for companies in the gambling industry as it offers a large customer base due to the continent's high population, as well as a growing middle class with disposable income. Additionally, the online and mobile gambling market is rapidly growing in Asia, providing opportunities for companies to reach customers through digital channels. Furthermore, some Asian governments are actively encouraging foreign gambling companies by offering tax breaks and other incentives, and some countries are looking to legalize gambling which could open up new opportunities. Overall, the Asian market presents a significant growth potential for companies in the gambling industry.
Alvin Chau Sentenced to 18 Years in Prison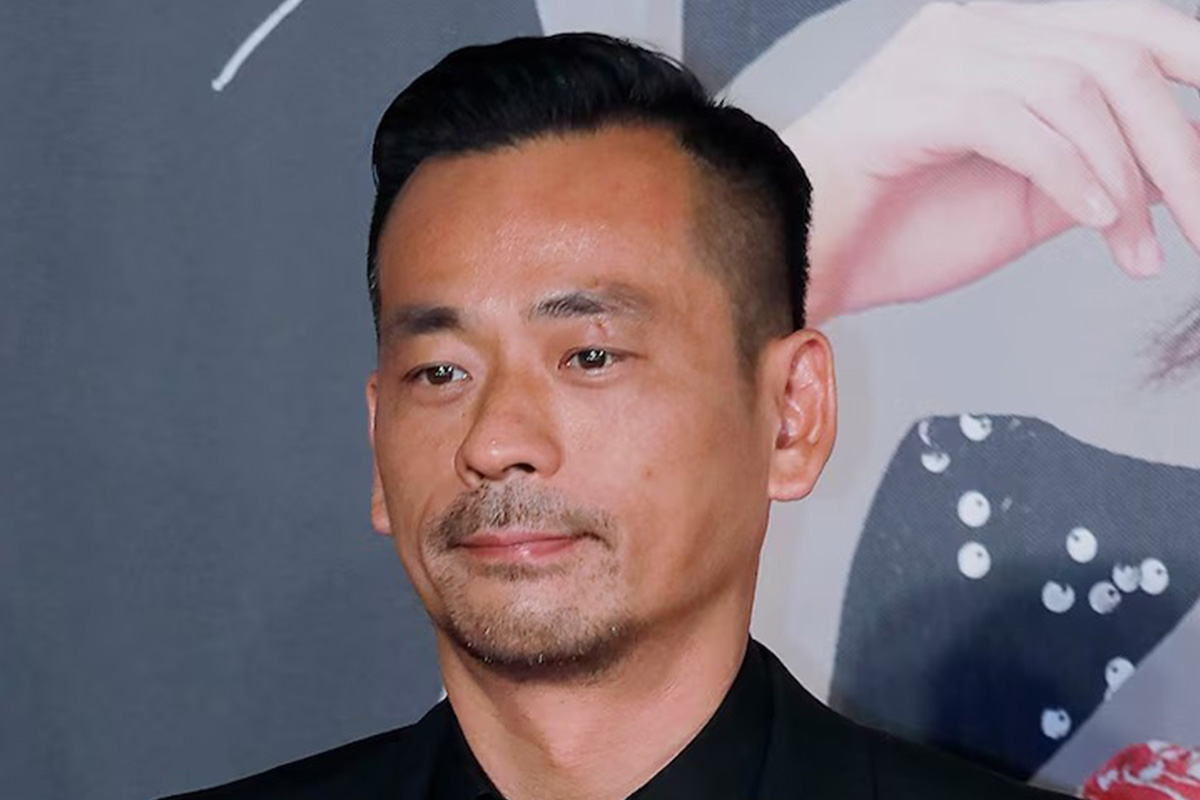 Reading Time:
< 1
minute
Alvin Chau, one of Macau's high-profile gambling promoters, has been sentenced to 18 years in prison for racketeering and illegal gambling activities.
Chau was the former chairman of Suncity Group, a Macau-based company that helped promote gambling by lending credit to high rollers. Macau is the only region in China where gambling in casinos is legal.
Chau was ordered by the court to pay the Macau government more than HK$6.5 billion ($830 million) as well as $22.7 million to $98 million to a number of casino operators.
Chau was first arrested in China's eastern province of Zhejiang on November 2020.
After his arrest, experts said that the move signalled a tougher stance on gambling in Macau by the Beijing authorities.