IPL Rescheduled and New Dates Confirmed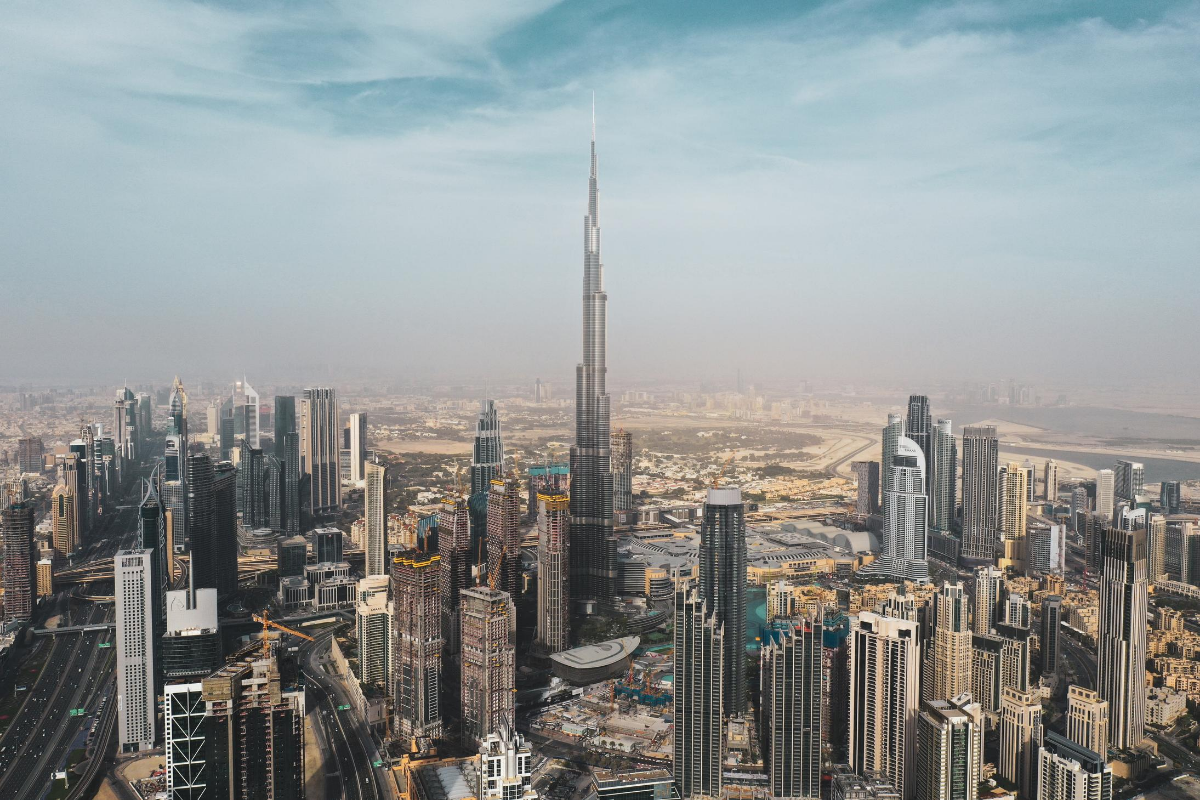 Reading Time:
3
minutes
The originally planned IPL during the spring had to be postponed due to the Covid-19 pandemic. The issues inside India, plus those faced by players all over the world made it impossible to stage the event.
At the time, the BCCI said the tournament had been postponed and a new date would be made later in the year. After many discussions with new hosts, player representatives, TV companies and sponsors, we now have an agreed date in place for the 2020 IPL.
2020 IPL Dates & Format
The new start date for the IPL has been confirmed as September 19 while the final will be played on November 10.
This gives the tournament 53 days in which to complete and to help with that, a total of 10 afternoon games have been scheduled, giving fans back to back cricket to enjoy. The afternoon games will take place at 15:30 IST while the traditional evening games will begin at 19:30 IST.
Each of the eight franchises will be allowed to name a squad of 24 players for the tournament, but there is one key rule in place for this season only. This is that teams will be able to add an unlimited number of Covid-19 replacements should there be any issues with members of their squad. We have seen a number of different sports and leagues adapting their rules due to the pandemic, this is the IPL's way of doing that.
Where Will the Tournament be Played?
The IPL has had to move away from India, due to the rising number of cases in the country. Therefore, the IPL in 2020 will all be played in the UAE. This is not the first time this has happened, we have seen IPL games in the UAE in the past. The Asian gaming market is a strong one, they love sports and relish the chance to have top-tier competitions in the area.
Three venues have been named to host games, these are Dubai, Sharjah and Abu Dhabi. This is all subject to local government approval at the moment, but that is supposedly just a case of formally agreeing things and releasing it, something that should happen in the next few days.
This all means no home advantage of any IPL team this season, which is going to change the makeup of the tournament and a big weight will be placed on who can adapt the quickest. This will also have an impact on betting on games, with no home advantage to think about. Betting in India is now legal across a number of sites and the IPL offers a wide range of betting markets and possibilities.
Women's IPL Also Given Go Ahead
Great news for the women's game, their version of the IPL has also been given the go ahead to take place in the UAE. Just three teams will take part, and play a total of four games, three in the group stages followed by a final between the top two teams.
These are scheduled to take place during the playoff week of the men's event, when gaps are available for the women to play, though this has not been confirmed yet.
The easy option for those organising things would have been to leave the women out of things for a year, until we got back to normal in India but they have worked to ensure the women can also play and that is fantastic to see.
Discussions about Bubble Environment
One of the most important elements of the tournament which is still to be decided is how the players will live and interact with each other.
We have seen bubble environments work well for a number of leagues around the world, including the NBA which has all players in Florida at the moment. Discussions are currently taking place surrounding an IPL bubble which will be created in the UAE.
This should keep players safe while they are there, and assuming the protocols are followed correctly and no one breaches the boundaries, if everyone is clear of Covid-19 when they arrive, they should be able to remain that way for the duration of the tournament.
A company named the Tata Group and the BCCI have already had discussions about setting up a bubble for players to enter during the tournament, and these are expected to continue. Adding a bubble environment would certainly raise the chances of big-name internationals travelling for the event.
We have seen England and the West Indies recently form a cricket bubble to play three test matches against each other. It appeared to work well and should give confidence to those thinking of playing in the IPL if a similar situation is set up. 
SuperCric – India's first strategy cricket manager simulation game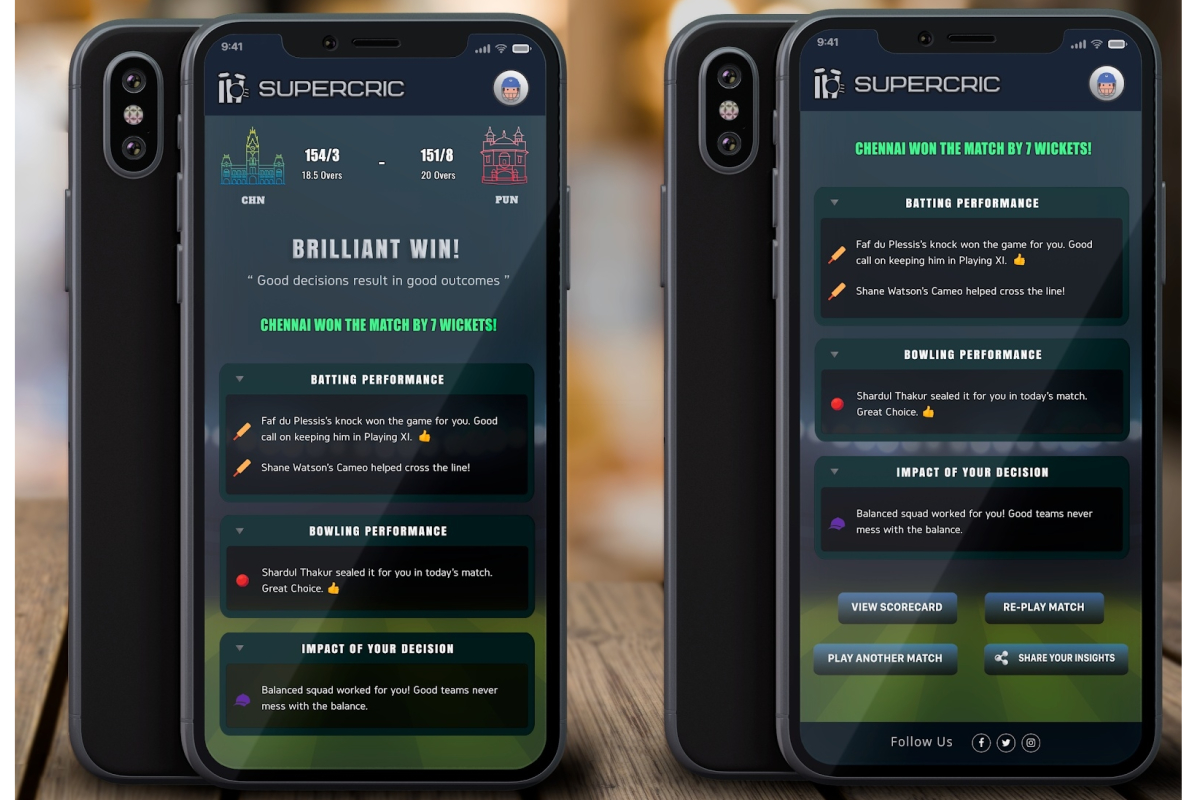 Reading Time:
4
minutes
AnalytIQ Sports Technologies launches India's first strategy 'Cricket Manager' with all gameplay powered by our proprietary AI-driven simulator game, SuperCric. The Bangalore based sports tech start-up has built a proprietary cricket simulator tool based on real historical data from cricket tournaments worldwide (the only one of its kind globally available for fans to explore the likelihood of occurrence of performance for their favourite players and teams), that will enable better choice-making for daily fantasy gamers this IPL season and also give them an opportunity to engage and better their skills all year round.
SuperCric, built with a proprietary simulation tool, is developed as a first of its kind sports engagement tool which will facilitate better decision making for the invested cricket fan. In a new genre of gameplay – fans are putting their cricket intelligence and judgment against the traditional knowledge of teams. Can you outsmart Rohit or MSD on the field is the real question?
SuperCric, a modern-day cricket manager which will now enable Cricket fans to put on their Captain's hat and see how each choice they make in the game has an implication on the outcome of the match. By testing their choices and gauging the possible outcomes through this tool, fantasy players have an opportunity to widen their chances of winning bigger in their fantasy games this IPL.
SuperCric is not a fantasy platform but an ideal tool for fantasy gamers that is powered by an Artificial Intelligence (AI) driven proprietary simulation tool that is able to predict the probability of a win for each team with an over 90% accuracy rate. In the immediate future, SuperCric aims to target every fan tuned into this year's IPL with viewership numbers expected to be in excess of 600million people across India.
This game lets you pick your playing XI from your squad for some legendary tournaments and using only your strategic understanding of the game as a tool can you craft a winning XI or an over by over strategy of who should bowl.
As a cricket fan, you always feel some key moments should have had different decision making. Some team selections have been tricky given the opposition. And you have never had a way to validate this feeling. SuperCric is a unique simulator that lets you simulate a game and its combinations many times over. Soon the game will also let you simulate key games from a certain stage in the match allowing you to validate your judgments.
SuperCric is founded and developed by ex-cricketer and IPL presenter Suhail Chandhok and the husband-wife entrepreneurial team of McKinsey India man Arvind Sivdas from IIM Calcutta and Dhanya Param from IIT Madras, who also co-own Kabaddi Adda. This platform is the Kabaddi world's fastest-growing digital content & distribution platform which offers deep insight into the Kabaddi ecosystem with over 28 million views. Suhail being an ex-cricketer and current IPL presenter himself will now take this opportunity to reflect his experience and knowledge gathered over the years in SuperCric.
A former professional sportsman hailing from 3 generations of Sport, Suhail Chandhok is currently one of India's leading Sports Presenters & Commentators, having been the face & voice of global sporting properties such as the Indian Premier League (IPL), Pro Kabaddi League, Wimbledon Tennis, among several others. Chandhok played professional Cricket in Australia & the UK and enjoyed a stint with the IPL's Royal Challengers Bangalore in 2009 & 10.
According to Suhail Chandhok Co-Founder, SuperCric, "The gaming ecosystem is at the cusp of disruption. COVID has pushed the market to explore and embrace games faster. The data economy with more time on hand for users points to an even bigger future for the industry. Investors are recognizing this and lining up to being new genres itself into this market."
SuperCric recently raised angel funding of an undisclosed amount from a European investor, Pontus Lemberg. They plan to launch the game and expand its user base to 10 million by the end of the upcoming cricket season.
Key features:
Tournaments – In this mode, users can play as their favorite team and play the whole tournament with the same team. This feature allows the user to go through the whole tournament (14 matches in the case of IPL) in a week. Moving forward we will introduce older data and so allow users to play tournaments with their favourite IPL teams from 2008 onwards. Over time new tournaments will be launched on every Saturday and be active till midnight on the following Friday.
Tournament Rewards – Much like real tournaments, awards will be given to the top teams, highest-scoring batsmen, top wicket-takers, highest sixes, most stumpings, and much more. This will allow users to think about their squads over the whole tournament and simulate the experience of having to shuffle their squads if they don't win and stick to squads that work well.
Weekly Leaderboards – The awards will be given for the large selection of winners for every tournament. All points earned during a live tournament will contribute towards the weekly leaderboard.
MSD quotient – At Super Cric decisions determine your destiny. We created a metric called MSD quotient named after arguably World's greatest T20 captain. This gives the user a sense of risk they are taking with every decision.
Play by Play Mode – This feature makes the pressures of being on the field more realistic. Decisions need to be made when wickets fall and after every over. Users need to plan and manage their resources wisely.
Cards – Three cards are awarded to every player who enters the tournament. Users can deploy the card to get a pitch report before the match, increase the aggression of play when required and replace one player after the toss. This will add a fun quotient to users' experience at Super Cric.
Decision Review Screen –  At the end of the match, users get machine learning-driven insights into their decisions in their match. This will help them make similar or better decisions in the following matches.
Artificial Intelligence (AI) tech – Our simulator is built on the back of long-dated historical data. Matchups like player ability/weakness against a specific bowler and a bowling skill type are also reflected. Also leaves flexibility for miracles as only AI can offer. The simulation also does reflect the current form of the player and will constantly keep getting updated as we receive more data in the system.
Sportradar to Support BCCI at the 2020 Indian Premier League (IPL)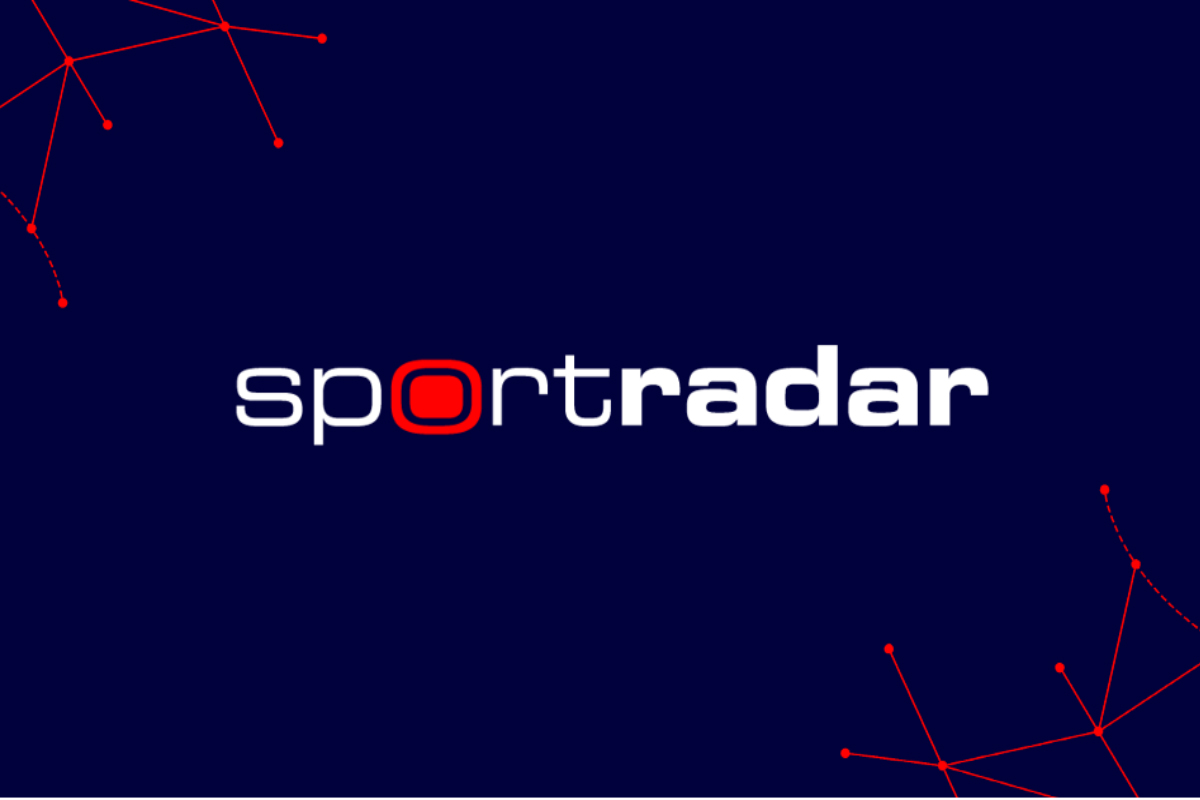 Reading Time:
< 1
minute
The Board of Control for Cricket in India (BCCI) has today signed an agreement with Sportradar Integrity Services – the world's leading supplier of sports integrity solutions and sports data products – to support its Anti-Corruption Unit in monitoring and safeguarding the integrity of matches in the 2020 IPL season.
As part of the agreement, all matches from the 2020 IPL – to be held in the United Arab Emirates – will be monitored by Sportradar to detect betting irregularities. Sportradar will also provide a risk assessment to the BCCI driven by intelligence and data-driven insights, and furthermore the BCCI will be able to call upon Sportradar's Intelligence and Investigation Services during the term of the partnership, if required.
Sportradar is currently working with some of the world's biggest leagues and federations, including FIFA and the Asian Football Confederation (AFC). In India, it has worked with the likes of the Indian Super League and the Pro Kabaddi League.
Sportradar Integrity Services' Managing Director Andreas Krannich added: "It is an honour to partner with the BCCI for the 2020 IPL season. As the global leader in sporting integrity, we hope to provide our expertise and help protect the tournament against integrity related issues. We know that the BCCI takes integrity seriously, and we look forward to working alongside them throughout the tournament and providing our support to their integrity programme."
Research Tips Indian Gaming Market to Reach $5 Billion by 2022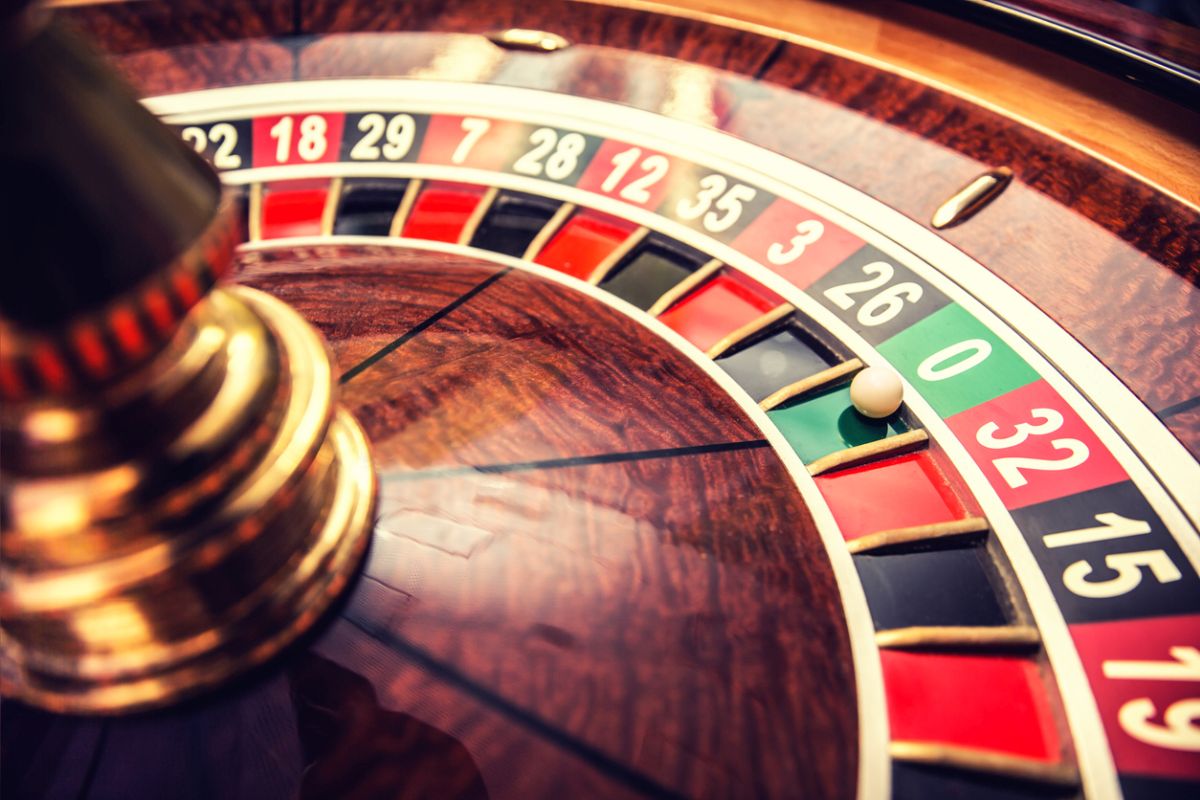 Reading Time:
< 1
minute
A study conducted by Bernstein Research has found that real money games are going to become the next big thing in India. The study estimates that the Indian gaming market is likely to grow by 37% per year and reach $5 billion by 2022. According to the study, real money games will account for $1.7 billion of the total.
The Covid-19 lockdowns has turned out a blessing in disguise. Gaming platforms showed a 30–40% increase in daily active users. The user engagement has become longer and deeper too.
Fantasy sports is the fastest growing vertical in the real money market, which has so far attracted 100 million users. Dream11, the market leader has a 90% market share.