OneTouch unleashes the phantoms in Tiki Terror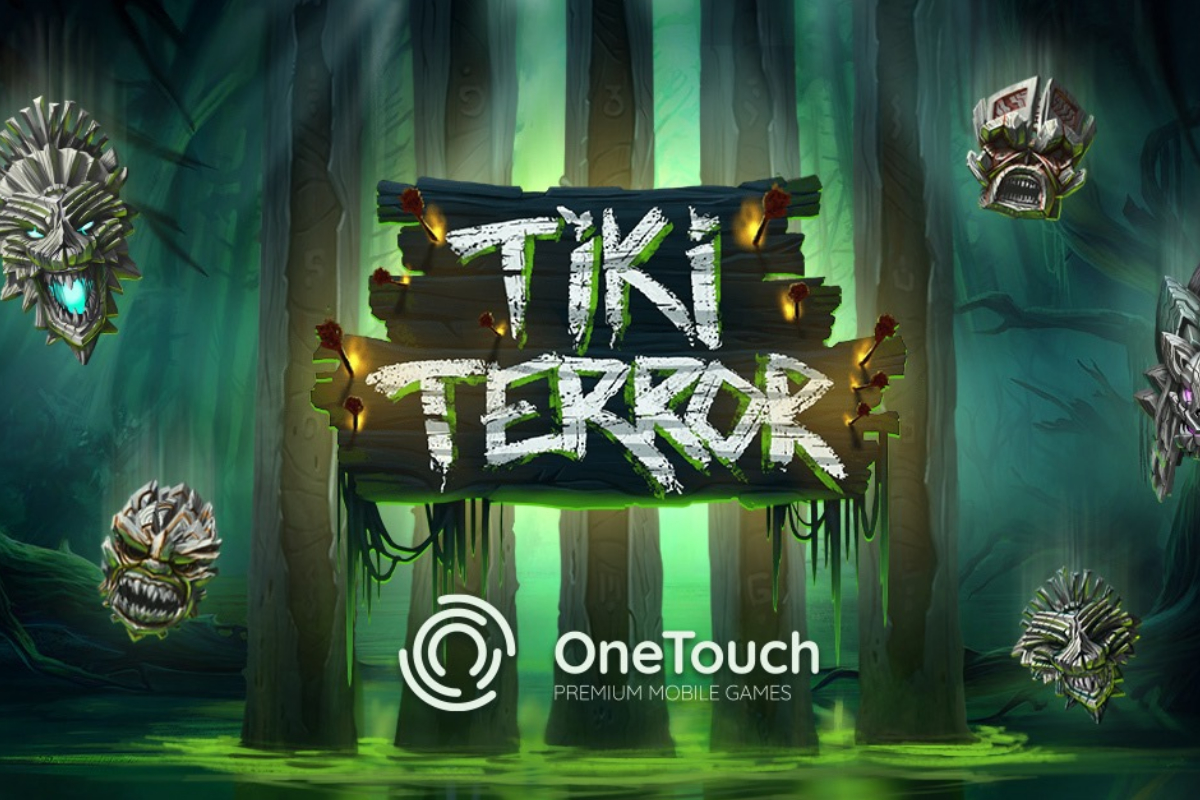 Reading Time:
< 1
minute
Supplier adds spooky slot to engaging mobile-first portfolio
Mobile-first games developer OneTouch is challenging players to embrace the dark side with the launch of its ghostly new slot, Tiki Terror.
The 5×4 title invites players to an amphibious world packed with humanoid-style Tiki symbols and eerily immersive sounds, as winning combinations set the terrifying Tiki masks alight.
This otherworldly new game challenges customers to match symbols on its fixed 50 paylines, with sticky Wilds and free spins available for those who successfully brave its enchanted gameplay.
Landing six or more Free Games symbols triggers the bonus round, with the innovative cashback feature granting players half their total bet, multiplied by the number of Free Games.
Ollie Castleman, Head of Marketing at OneTouch, said: "We're conjuring mysterious supernatural forces that can lead to huge real-life wins in Tiki Terror, the latest engaging addition to our portfolio.
"Boasting exciting new gameplay features, a spooky soundtrack and immersive visual effects amid an entrancing background, it is sure to send chills down your spine."
Tiki Terror can be enjoyed alongside OneTouch's full range of absorbing slots and classic table games. Click here for more information.
VBET Announces Major Partnership With OneFootball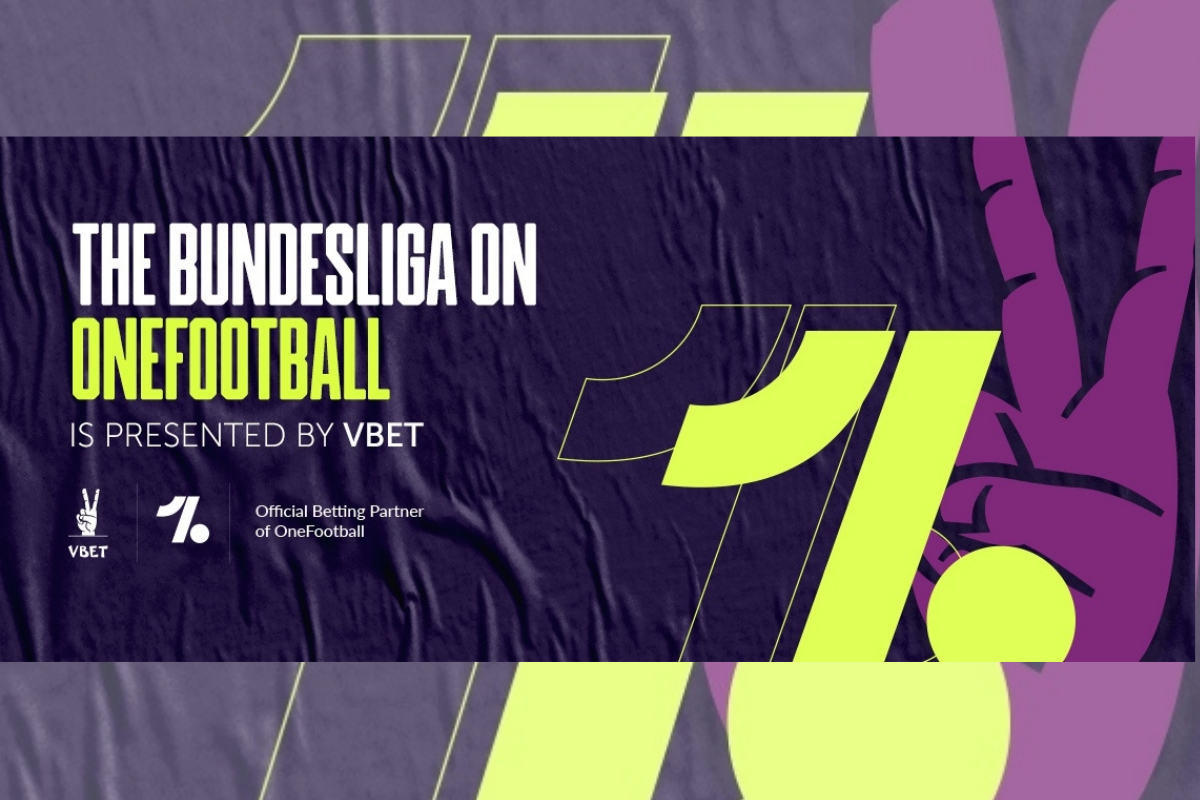 Reading Time:
2
minutes
VBET have announced a major partnership with OneFootball in the betting giant's next step of their global expansion. Integrating VBET products and content into OneFootball platforms will enable VBET to engage with fans worldwide in a natural setting. OneFootball is the go-to place for news and live updates for millions around the globe. Providing VBET's great odds and offers will take the brand to new audiences as VBET continues its strong growth. In the framework of the partnership, VBET will expand its collaboration in the Brazilian market, offering sports campaigns and interviews with Brazilian players. VBET will be looking forward not only to leveraging traffic but also becoming a famous brand in Brazil. VBET will have the opportunity to integrate its brand for the live broadcast of Bundesliga matches in Brazil, and the Champions League and Europa League Qualifying matches in selected markets globally. Football fans will have access to unique digital assets – predict the matches with the 1×2 digital asset, receive in-app messages, push notifications, Pre-rolls, and Exclusive Thumbnail Sponsorship.
OneFootball is a world-leader in creating and delivering football content to the new generation of football fans, and the partnership will see VBET-branded content integrated across their platforms. The partnership will see VBET featured as OneFootball's official presenting partner for the exclusive and free-to-air live broadcast of the German Bundesliga in Brazil, also selected UEFA Champions League and Europa League Qualifying round matches across the globe. Besides, VBET, as an official betting partner of AS Monaco, FC Pyunik, and headline sponsor of the VBET Armenian Premier League, will leverage these exclusive rights in partnership with OneFootball.
VBET's Founder and CEO Vigen Badalyan opened up about the inspiration behind the partnership. "I'd like to share the story behind our partnership, which has come a long way. I saw my son using the app for the first time, and I witnessed the excitement and joy in his eyes, and that was the moment it clicked to me. I suddenly thought of all the great opportunities awaiting us. OneFootbal is the ideal platform with an authentic voice that naturally aligns with our core values. I believe that together we will create an exciting sports journey that everyone deserves".
The CEO and founder of OneFootball, Lucas von Cranach, highlighted the importance of partnering with VBET. "We are delighted to partner with VBET, a forward-thinking and innovative player in the industry. We are building the world's biggest football media platform, so it is essential to have a strong and like-minded partner like VBET on board. Together, we bring Bundesliga – one of the most popular leagues to Brazil, known to be the most passionate country about football in the world. It is big news for everyone involved, particularly for the millions of football fans in Brazil that will benefit from this fantastic offer.
We look forward to getting started and taking this collaboration to new heights".
Meet the talented lady responsible for GrooveGaming's technical projects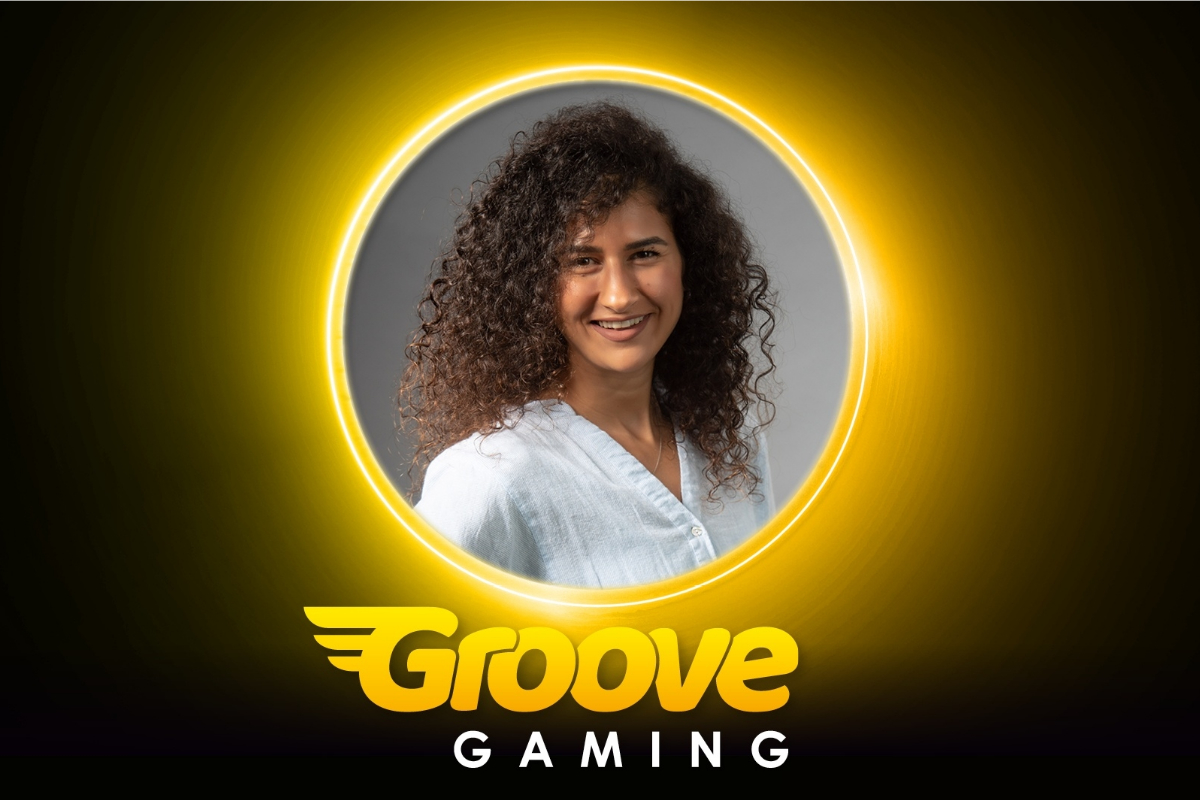 Reading Time:
3
minutes
GrooveGaming have selected a talented woman as their Technical Project Manager, Tal Gabriel, who is responsible for the technical projects of one of the biggest content platforms on planet earth.
Diversity and inclusion are major corporate priorities for GrooveGaming, especially as the company continues to expand internationally serving a wide range of clients and partners. To fulfill the company's vision, it is vital to choose diverse talent with the current GrooveGaming workforce being approximately 70% women. Given the aggregator's innovation profile, this is achieved and sustained by the combination of perspectives from a diverse workforce and good partners. Gender equality and women's empowerment are a primary focus area for GrooveGaming's diversity and inclusion initiatives.
GrooveGaming's 6-Continents Strategy from the get-go was predicated on data empowerment and capacity-building as a transformational company that realised that by increasing local marketing capability while instilling better services, processes and disciplines centrally, would have significant appeal across the industry. Today, more-and-more international casino brands and content partners are looking to develop interesting ventures with the dynamic aggregator of choice, especially in Europe, Asia, Africa and Latin America.
As a company, GrooveGaming strives to unleash team potential and break records every day, encouraging team members to be bold and make important decisions. In this sense, Tal has a huge impact on the business, lending her problem-solving skills to the technical team to maximise technical performance at the aggregator which is attracting attention from outside the igaming community for the quality of its technology.
GrooveGaming continues to expand rapidly on the back of some of the most robust technology in the igaming industry, constantly developing functionality and improving user experience. GrooveGaming has been recognised as one of the '10 Best Innovative Technology Solution Providers of 2020′ by IndustryEra, firmly demonstrating that the aggregator's technology development is being acknowledged not only in the iGaming industry, but also from outside it.
While the working day has not changed enormously for the GrooveGaming development team, who are scattered in 3 major centres – Ukraine, Georgia and Israel; plus serving suppliers and clients around the world, so getting used to working remotely from home has presented some adjustments. The silence of home has led to improved productivity and Tal is coordinating internal and external communications on integrations and other projects, such as business intelligence and big-data projects for the Groove Gaming platform, with a lot of her time being spent in online meetings relaying essential information and keeping everyone in the loop.
Her motto is 'to be a step before the others', meaning to know what the next technical step is and then to coordinate it within the GrooveGaming ecosystem. Apart from coordinating integrations with suppliers and clients, managing timelines, allocating tasks and ensuring that every task is assigned across the 3 teams, checking the process and status of everything each hour, she is also planning infrastructural work on the platform that is focused on upgrades and improvements, particularly centred on user experience to make it better for clients and suppliers to work with and taking into account the end goal that the platform is easy to use and comfortable for all the stakeholders making use of it.
Platform development is strongly influenced by taking into account the constantly changing landscape of the iGaming space, and Tal deeply understands the system and the system structure, and it is this knowledge that helps power her team and deliver excellent internal and external service, with Tal being available 24/7 to troubleshoot any urgent requests.
All of this explains why GrooveGaming is the aggregator of choice for a host of big industry names including EveryMatrix, iGP, Digitain, GoBet, ProgressPlay, Hub88, QTech, Alea, Quickfire, Max Entertainment and BetConstruct, amongst others.
GrooveGaming's powerful platform includes over 4000 casino games as well as a wealth of aggregated content ranging from slots, online casino and live casino, to poker and table games, that operators can access via easy integration to drive player engagement and revenue.
Tal Gabriel, GrooveGaming's Technical Project Manager says: "We are always trying to be better, to be a step ahead of the market. GrooveGaming is a data company underpinned by big-data technologies, working at scale in the cloud and powered by artificial intelligence and machine-learning. The GrooveGaming development team has helped build significant competitive advantage from devising advanced algorithms, API development and state-of-the-art content management systems which put casino operators in total control of game offerings."
Google Briefly Removes Paytm App for Betting Violations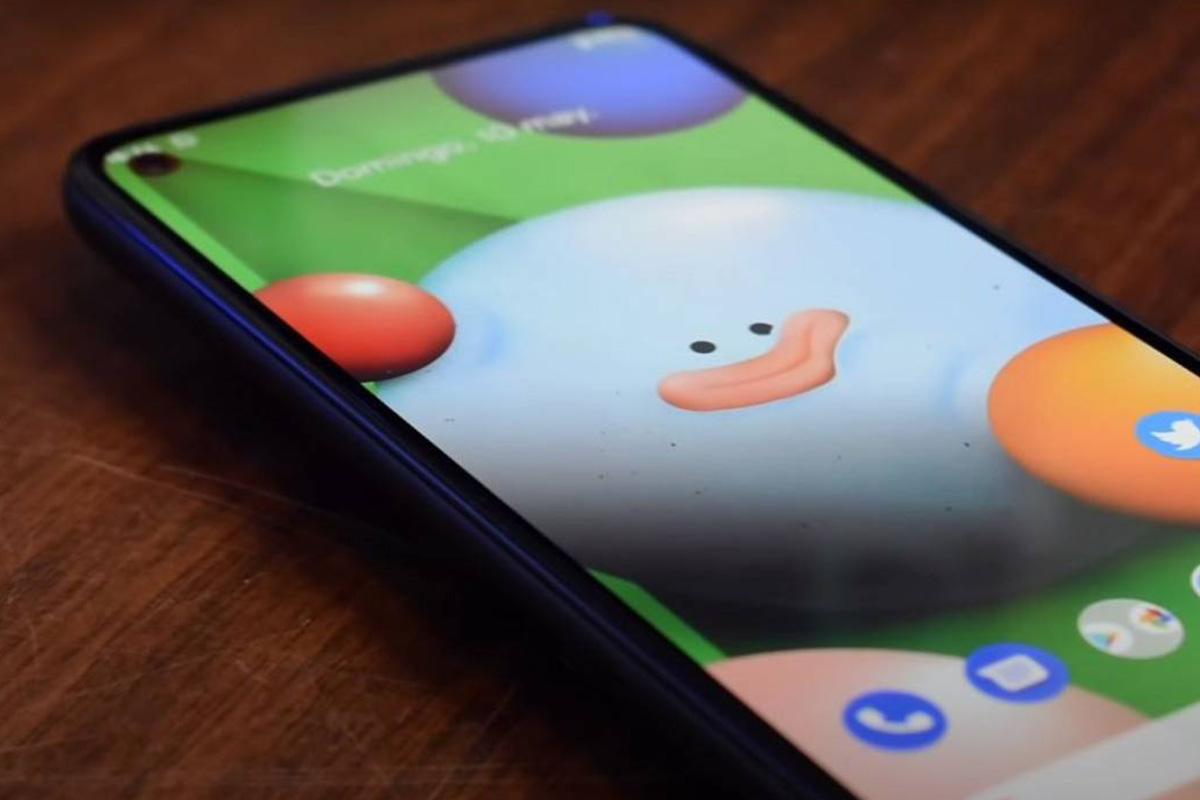 Reading Time:
< 1
minute
Google has removed the Paytm App, one of India's biggest digital payment apps, for several hours from its online store for breaching gambling rules, a day before the start of the Indian Premier League (IPL) cricket tournament.
Betting is illegal in India, but the countdown to the 53-day IPL has seen a profusion of online ads for fantasy sports sites, which are allowed in many parts of the country. Paytm had recently launched a fantasy cricket tournament that involved cash bets and violated the Google Play Store's policies.
"Today afternoon, we received communication from Google that they are suspending our app because they believe this to be a violation of their Play Store policies on gambling," the company said.
However, the app was back on the platform Friday evening after removing a "cashback" feature on "a recently-launched game on the application," the Press Trust of India reported.
"Update: And we're back!" Paytm tweeted.