These are the 4 Weirdest Casino Games Around the World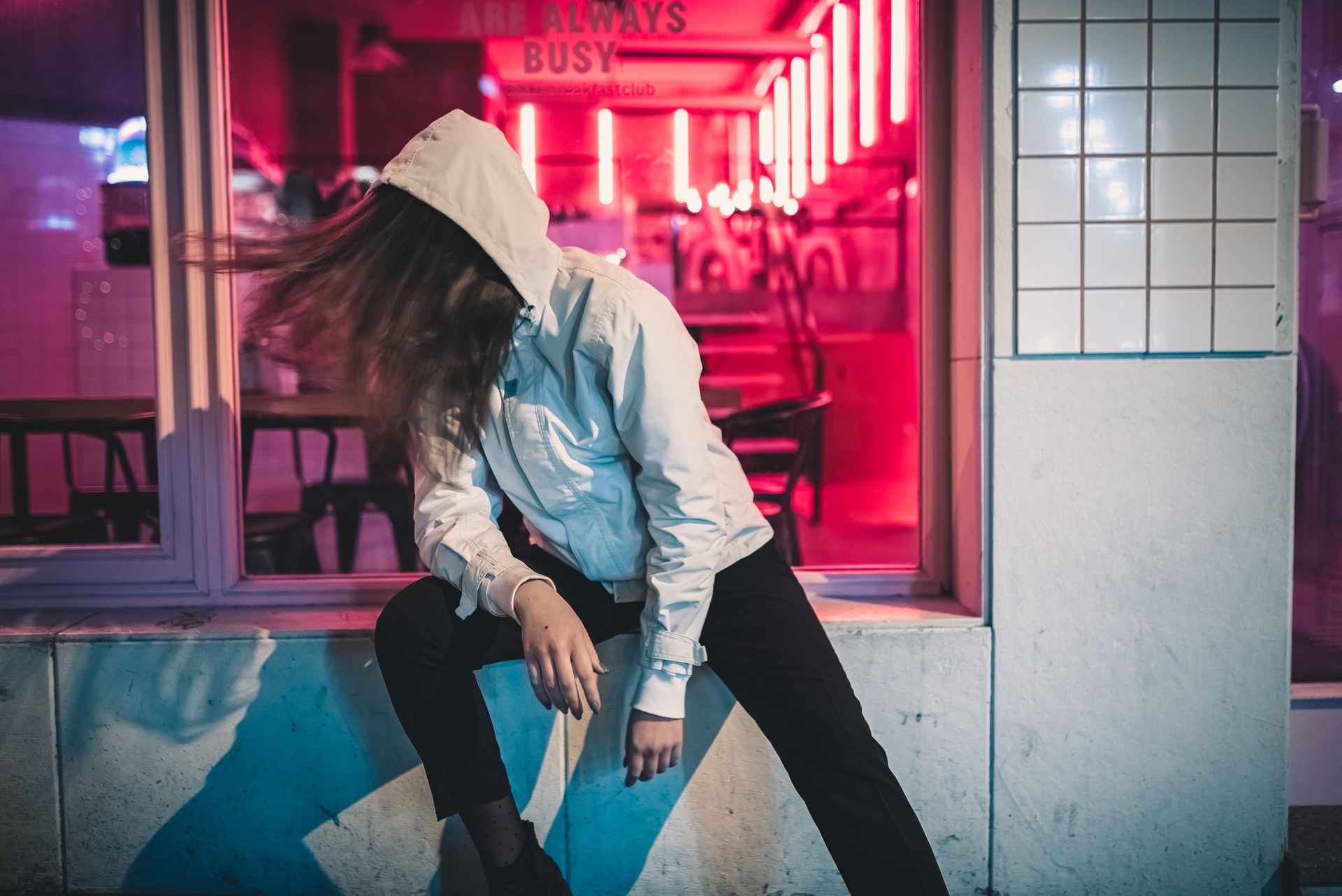 Reading Time:
4
minutes
If you're a fan of the traditional table games like craps, poker, roulette, blackjack, or even machine games like video poker and slots, and you think that you've played all the casino games out there — boy, do we have news for you. There is a whole host of strange, confusing, and bizarre casino games out there, as varied as people on the planet.
Playing to win big and hitting the jackpot is always fun but with these off-the-wall games, participating or even spectating might give you the same thrill. It's not always about winning, sometimes it's just about fun and that's certainly the case when you look at the games we found.
#1. Belgium Birdsong (Belgium)
Birdsong is an extremely popular betting game in Belgium. A perfect match for gamblers who can't get enough of birdsong and bets, this game features a number of songbirds in cages around the casino floor. After scoping out the birds for a bit, players place bets on which bird they think will sing the longest and loudest.
Next, it's time to wait patiently for the birds to sing their song. It's not clear how they are coerced into doing so in-turn but once they do, bets are tallied, and winners are called. Whichever birds sing the loudest, longest, or both are the winning birds and bets on those birds win the wager.
It is extremely rare to find this game in any land-based casino outside of Belgium and certainly not online, but within Belgium, it's become quite a gambling craze.
There are, however, opponents to the practice of this game as well. Animal rights activists contend this game is harmful to the foul involved and have called for its elimination. Either way, it's certainly a once-in-a-lifetime experience if you do get to see it.
#2. Rodent Roulette (Worldwide)
Another no-no for animal lovers on our list is a crime against our little furry friends: Rodent Roulette.
Rodent Roulette? What on Earth are we talking about here? This game, also known as Race Race Roulette or Mouse Roulette, is a bizarre "spin" (see what I did there?) on the original game of roulette. But instead of the traditional variants of European or American roulette, the only choices here are what type of rodent goes in the middle of the wheel.
The most popular version of this game is Gerbil Roulette in which bets are placed in the usual way before a gerbil is placed in the center of a roulette wheel. When the wheel is spun, the gerbil will inevitably hide in one of the colored and numbered boxes. Whichever one he chooses is the winning bet.
This game has also sparked controversy for animal cruelty, sparking protests at many locations where the game is played throughout the years. It's not clear that the rodent ever gets physically hurt, however, he may be a bit dizzy by the end.
#3. Dreidel (Worldwide)
Also known as sevivon in Hebrew, dreidel is a game that's been played for two thousand years in the Jewish community. Traditionally played during Hannukah with family and friends, the wagers and winnings were usually raisins, pennies, chocolate, or matchsticks.
Before the game begins, everyone gathers 10-15 "chips" before the first person spins the dreidel. There's no limit to how many people can play, and the only rules are as follows.
Nun – translates to "nothing", therefore the player gets nothing.
Gimel – means "everything", so the player gets everything in the pot.
Hey – means "half", meaning that the player gets half of the pot.
Shin – translates to "put in", meaning that the player needs to make an additional bet in the pot.
Whenever the pot is emptied, every player must contribute a set amount. Any player that cannot contribute after landing on a "shin" or after a fellow player lands on a "gimmel" loses.
Now, the game involved cash rather than odds and ends, it's enjoyed by many groups of people around the world. Dreidel even has its own major league tournament in New York City.
#4. Tic-Tac-Toe Chicken (Atlantic City)
The last game on our list is even stranger for the mere fact that it has its own mascot! If ever you take a trip to the Tropicana Hotel in Casino in Atlantic City, be prepared to challenge the great "Ginger" to a head-to-beak match of Tic-Tac-Toe (or Naughts and Crosses).
Also known as the "Chicken Challenge," this is no simple game of Tic-Tac-Toe. After making your mark on the board, you must wait patiently for Ginger to peck around her cage for a bit. Ultimately, she'll press a button that determines where her "X" or "O" will be placed on the grid. If you win, the cash prize is a substantial $10,000!
Think it's easy? Think again. Ginger has been known to destroy her opposition, defeating almost everyone she's ever played. But if you have the "pluck," you can certainly win big.
This particular match-up has also ruffled the feathers of animal activists due to the involvement of an animal in a casino game. But Ginger is a popular icon and travels around the United States, wowing audiences with her spectacular record.
Play weird
As you can see, there are some odd games out there for players to try their luck. There are plenty more too, these just happened to be our all-time favorites. So, if you ever get the urge to play something a bit more offbeat, now you know where to look.
Made-in-India Battle Royale Indus Gameplay Trailer Revealed via London Takeover, Pre-Registrations Live Now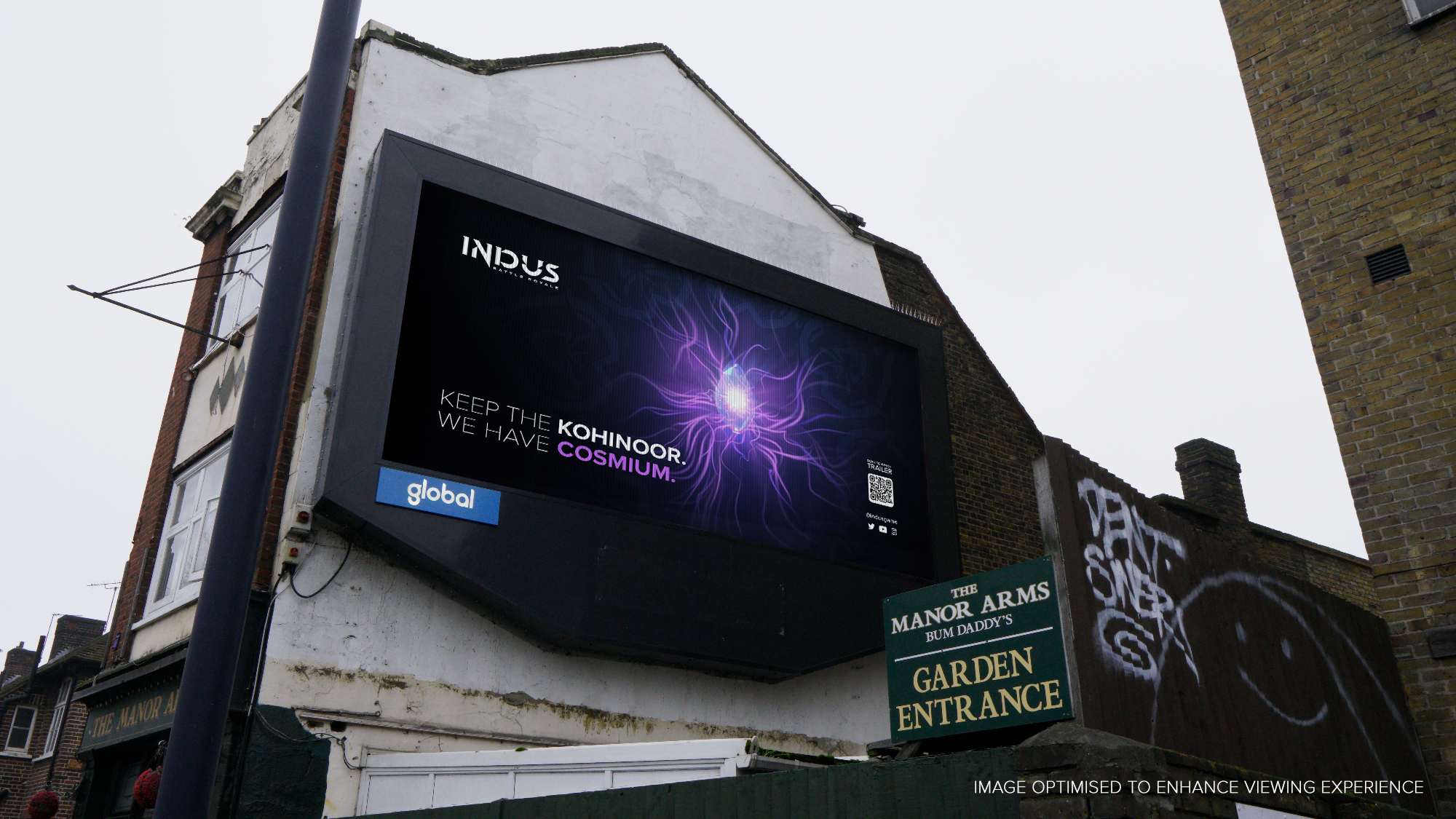 Reading Time:
2
minutes
Leading Indian game developer SuperGaming has revealed the first gameplay trailer for its upcoming Indo-Futuristic battle royale Indus to celebrate India's Republic Day of January 26, 2023.
To launch the gameplay trailer, the company released a series of high-impact takeovers across the biggest locations in London. This is in line with SuperGaming's vision of putting India on the global gaming map much like its previous Indus trailer launch at New York's Times Square to mark India's Independence Day of August 15, 2022.
"As we've been making Indus and seeing its gameplay evolve over the year, we wanted to share it with the rest of the world," says SuperGaming co-founder and CEO Roby John. "This gameplay trailer is for the Indus community the world over that may not have been able to play it with us and to show off the true scale of battle royale that we want you to have when the game is out."
The trailer entices players to discover, loot, and win on Virlok — the game's island map, all while showcasing Indus' weapons, Paragons (the game's character skins), and traversal. It also highlights multiple locations and firefights with an intent of showing the scope and size of the battle royale experience SuperGaming aims to provide.
You can check out the trailer right here:

Indus Pre-Registration Details
Pre-registrations for Indus are now live on the Google Play Store for Android with pre-registrations on the App Store for iOS and iPadOS to follow soon. Pre-registering early will get you exclusive surprises that will make your experience of Indus truly your own.
You can pre-register now for Indus via the Google Play Store.
In the run up to Indus' release date, SuperGaming will have multiple community playtests through the year. The last community playtest was held at Comic Con Bengaluru which was met with a tremendous response from the community, on an average being overbooked by 50 percent for each playtest slot. Players will be able to share their thoughts on various aspects of the game and impact the direction of how SuperGaming crafts its most ambitious title yet.
The first Indus Community Playtest for 2023 will be revealed soon.
For more on Indus, check out the developer blog as YouTube, Discord, Twitter, and
Instagram for the latest behind-the-scenes updates.
nanocosmos is kicking off its 25th anniversary at ICE London 2023 to present refined features for real-time streaming at booth N9-322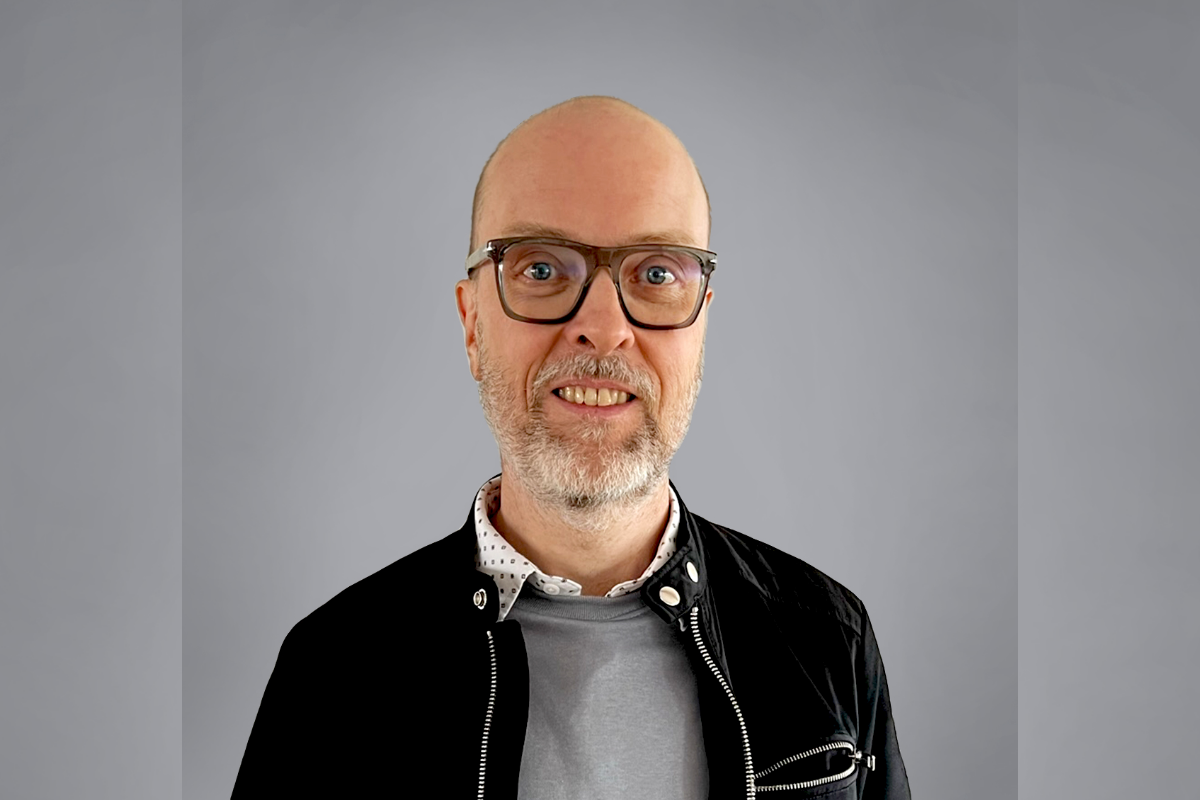 Reading Time:
2
minutes
The well-established and awarded provider for B2B interactive live streaming starts this year's dedicated celebration of the company's 25 years of innovation at ICE London.
Since nanocosmos joined ICE for the first time in 2018, the unique live video streaming platform nanoStream Cloud has raised the bar for live games and live bets being available anywhere at any given time on any device. Right from the beginning, the global gaming industry responded with fantastic feedback in regard to the ultra-low latency live streaming platform that delivers interactive content anywhere in the world on any device – even on mobile platforms, including iOS. The solution has matured and grown into a full featured end-to-end platform with a global network with hundreds of hosts for 24/7/365 operations. This includes unique live video streaming technology and additional tools for analytics and security. Clients from the iGaming and betting space particularly value the fact that the solution combines 100% stability with global access and allows platform operators to deliver interactive games with maximum quality of service and quality of experience for business applications around the world.
CEO and founder Oliver Lietz says: "In the midst of a rapidly changing industry, we noticed that next to the strong demand for games and betting to be available on any device anywhere in the world at ultra-low latency, it is incredibly important for our clients that they can rely on the stability of our platform. 25 years in the audio/video industry is a lot considering how we started in the video broadcast industry with software innovations from the ground off. I am proud that we can dedicate this year to celebrate sustainable innovation and partnerships, which have been our core values from the beginning."
At booth N9-322, the nanocosmos team will showcase their product – nanoStream Cloud – with new features that highlight ease of use and refine the focus on Quality of Service and Quality of Experience.
New technical features to boost iGaming, betting and live casino include expanded global footprint, security, ease of use and the SRT launch
The smart spectrum of nanoStream Cloud delivers games in real-time, provides adaptive, data driven streaming for improved Quality of Service and Quality of Experience and relies on a strong Content Delivery Network, which has been significantly expanded over the last 12 months and which now further improves scalability to South America.
A series of new features make it easier and faster for stream administrators to manage and secure their streams: nanocosmos will launch nanoStream Guardian at ICE, which extends nanoStream Cloud's security features to protect streams from misuse. Based on IP and referrer blocking, users can create blocklists for their organization and easily control which pages and users are allowed to play their streamed games.
In addition, new API routes are now available within Analytics: This allows customers to better observe their streams and to optimize the performance of their delivered content. Clients can now detect issues early during the ingestion of content, e.g., by receiving information about data not coming through or dropping bitrates. By contributing to a "healthy streaming workflow" right from the beginning, clients can optimize the quality of experience for their customers based on adaptive bitrate streaming on any device and network. Another highlight is the official launch of the SRT and Whip streaming protocols for improving live stream quality in bad network situations and from distant locations.
At ICE booth N9-322, the nanocosmos team plans to run special events and activities to celebrate 25 years of innovation.
MGA Games presents Circus Mystery, the first slot game on the market featuring mini-games with hidden objects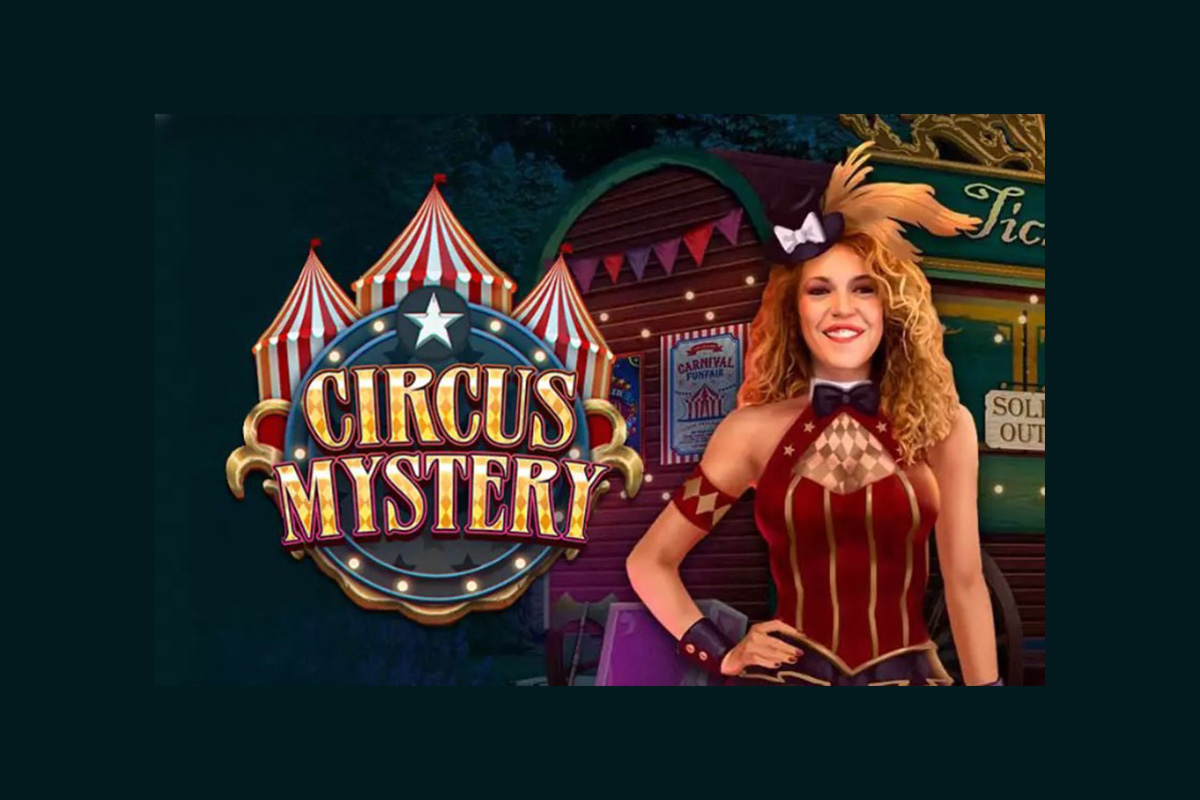 Reading Time:
< 1
minute
Jokers, cannons, and top hats welcome players to Circus Mystery, the new casino slot game from MGA Games. A game that invites you to explore the mystery behind its circus reels.
With great themed music, the slot game's protagonist acts as the master of ceremonies and leads the players to the big circus stage. With its 5-reels, in the main game, artists, acrobats, and clowns present the most wonderful show in the world.
In addition, the slot game incorporates an outstanding innovation with its 'hidden objects' mini-games, which makes it the first slot game on the market with this new option. When a player gets 3 or more bonus symbols in the main game, they can access the Circus Mystery mini-games. There are 3 in total, the circus tent, the office full of mysterious objects, and the secret room of chests. Players are encouraged to play the different mini-games and find a hidden key. In two of them, players must locate the hidden objects, either manually or by allowing the game to do so automatically by clicking on the 'play' button.
Circus Mystery is a technologically perfect product, designed with MGA Games' Triple View technology, that allows you to play from any device without waiting, thanks to sequential loading. MGA Games remain true to its philosophy of continually improving and offering better effects, graphics, and animations, as seen in this slot game. The moving birds, balloons, spotlights on the reels, and confetti celebrations all deliver the authentic magic of the circus.
Circus Mystery is a low-volatility game with 25 prize lines available in multiple languages. It will be available to international operators as of January 30th, 2023.