Online lottery adding more tax revenue than ever to states that allow it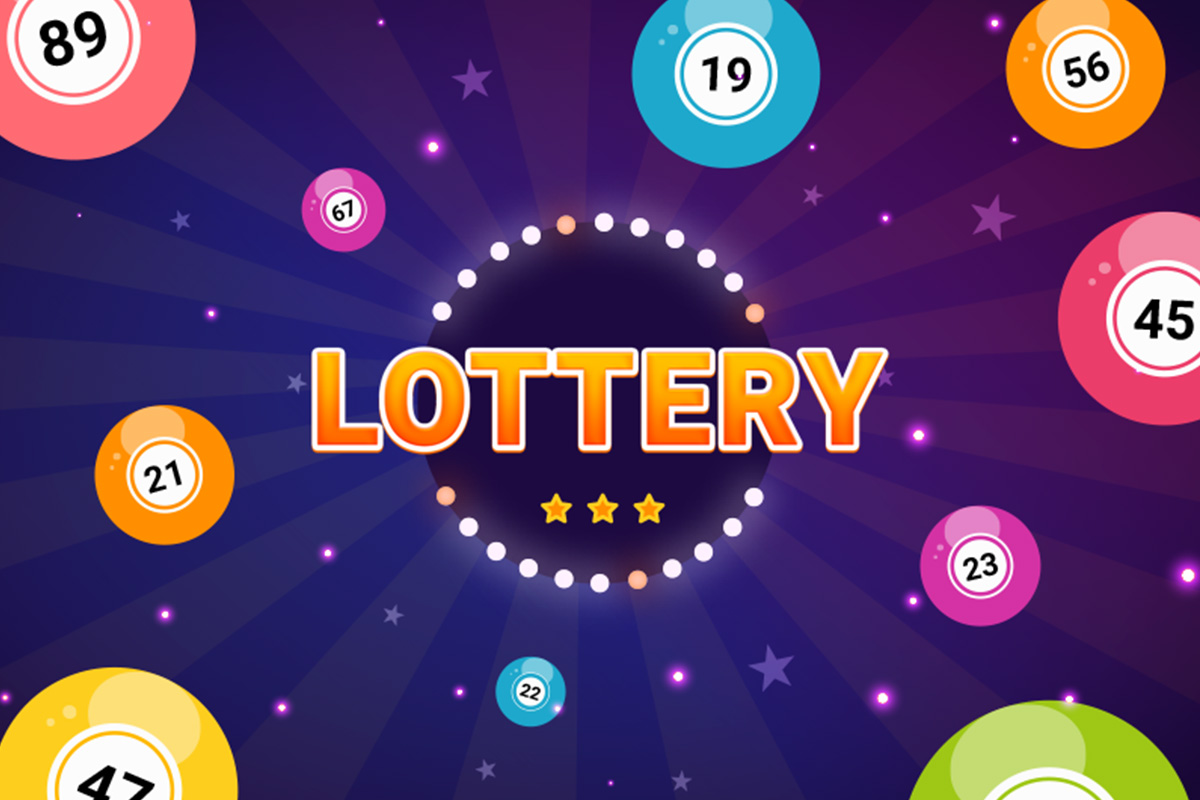 Reading Time:
5
minutes
While many US states were disappointed to see their lottery-funded support decrease substantially during lockdown, those that had already legislated to allow the sale of online lottery tickets saw a small windfall, with Spinola Gaming CEO Ade Repcenko urging state legislators in the former category to fast-track the legislative process and let their lottery sector contribute fully to the economic recovery.
States with a legal framework to offer online lottery tickets saw an increase in their lottery-funded support during lockdown, while those that didn't suffered a "gut punch".
While the market may begin to normalise as states reopen, a growing number of governors are pausing the process, or reinstating previously lifted restrictions, sounding a warning out to retail operators and the state systems they support. Medical experts warn that as lockdowns ease and flu season returns these numbers could increase further, making renewed lockdowns and stay-at-home orders in parts of the US a possibility over the coming months. The lockdowns and retail establishment closures of the past few months have brought the limitations and flaws of the lottery retail system in some states to light, and with it, the realization of the need to assess current practices and identify new digital approaches that work long-term, and under any circumstance.
As Covid-19 continues to decimate the US economy, and society gets adjusted to a new-normal, the long-term effects on people and businesses are becoming more evident. The pandemic has been somewhat of a rollercoaster for state lotteries, and as states continue to release revenue data, mixed results can be seen over the past few months. Retail-only state lotteries saw a huge drop in revenue, with states such as Delaware reporting a $40 million loss in lottery ticket sales due to casino closures. Massachusetts saw a 53 percent drop in sales over 3 months, resulting in a 5 percent drop in total sales for the fiscal year. Virginia reported a $45 million drop in sales. Maryland reported a sales decline by as much as 30 percent and also had to postpone the launch of new scratch-off games. In Oregon, the lottery revenue drop resulted in a $22 million budget shortfall which forced them to lay off 47 employees and close over a dozen state parks.
Many states are reliant on lottery revenue in order to fill in budget gaps, while other states use the funds to run special education, environment and veteran aid programs.
"We got used to the lottery as a constant companion supporting the system. It was a gut punch to realize we don't have the time to react." Chris Havel, spokesman for the Oregon parks and rec department, told the Associated Press.
While lotteries limited by retail-only sales suffered, the online lottery route was one embraced by the states with the legal framework in place to do so. The Georgia Lottery CEO Gretchen Corbin remarked that sales dropped in March as lottery retailers were forced to close and customers were under pandemic lockdown. But their sales rebounded in the final quarter of the fiscal year, which the CEO attributes to their efforts to promote their online lottery offering, bringing revenues up to a record $1.24b profit over the past 12 months. The Pennsylvania Lottery saw sales drop 25 percent in March after about one-third of their lottery retailers were required to close with sales down $60 million when compared to the same period last year. They did however experience a surge in online sales with "players turning to the Lottery's online games" during the lockdown, as confirmed by their spokesperson Ewa Dworakowski. Their executive director Drew Svitko also confirmed that "lottery is breaking records and has more players than ever before" with their average daily online lottery sales reaching $3 million during the pandemic, boosting their FY20 online lottery sales by about 24 percent ahead of estimate. The New Hampshire Lottery Commission saw online sales of e-instants increase by 92 percent, and draw-based purchases go up 39 percent between March 21 and April 25. "For a non-jackpot run month, and limited advertising, we had some impressive KPIs" said Kelley-Jaye Cleland, director of sales and product development.
Liz Siver, general manager at NeoPollard Interactive, which partners with many US lotteries that sell products online noted that "Across our network, key performance indicators have hit record-breaking levels as lottery players sought online options during this unprecedented time."
In an interview with Betting USA, Jackpocket, a company which provides similar online lottery services, reported a marked increase in sales with saturation levels reaching record highs, "Jackpocket is actually seeing a significant increase in sales week over week. We've already witnessed a 14% increase in this Tuesday's Mega Millions sales and anticipate this to continue." said CEO Peter Sullivan.
"The figures from states with ilotteries active during the pandemic is strong evidence that digital is the way forward," said Ade Repcenko, CEO of digital lottery software provider Spinola Gaming. "Digital transformation and ilottery are set to play a huge part in the US lottery sector over the coming years. It is important to learn from these past few months and prepare lottery businesses for long-term digital success."
NeoPollard's Liz Siver shared these thoughts, adding: "The impact of the Covid-19 pandemic resulted in a renewed focus on digital transformation strategies, particularly ilottery. There was no way to predict the current position that lotteries are in today, but this experience solidified the need to advance discussions around ilottery. Covid-19 has guaranteed that every strategic dialogue with a lottery today includes ilottery."
With digital lottery solutions ready and available from suppliers like Spinola Gaming, the only barrier currently facing the digitization of the lottery industry is a regulative and legislative one, as most states do not have the legal framework in place to allow lotteries to move online. Last year, online lottery legislation was introduced in Connecticut, Hawaii, New Jersey, and Massachusetts – however none of the bills were able to get passed. Repcenko believes that the legislative process should be fast-tracked in order to safeguard lottery operators should society be faced with renewed nationwide lockdowns and restrictions and with it the possibility of state retail lottery ticket sales dropping yet again. "Unless these regulatory changes happen fast, the US market will lag behind the rest of the world, as LATAM, Africa, Asia and Australia all already possess the legal ability to sell online."
Some states have indeed felt the pressing need to move online and turned to those with active ilottery, such as New Hampshire, for guidance, said Cleland. "We have spoken with some other states regarding how [we] approached our ilottery program. Given that Covid-19 could come back this fall, I imagine many states are determining how they can help their programs become quasi-pandemic proof to ensure they maintain revenues for good causes."
With time of the essence for operators looking to move online to quickly recover from the impact of Covid-19, holistic lottery solutions like the ones offered by Spinola Gaming provide land-based operators with all the tools needed to make a timely switch to digital, while still maintaining their traditional retail operations through one seamless interface. The software allows operators to monitor all lottery ticket sales and track all online and offline purchases in real-time, complete with a myriad of marketing functions and analytics. While lockdowns across the US have hurt the lottery sector, state's such as Georgia and Pennsylvania have proven that – with the right digital solution – operators can return to better than normal levels of sales, and bring a much needed boost to the social initiatives they support.

Gaming Americas Weekly Roundup – April 12-18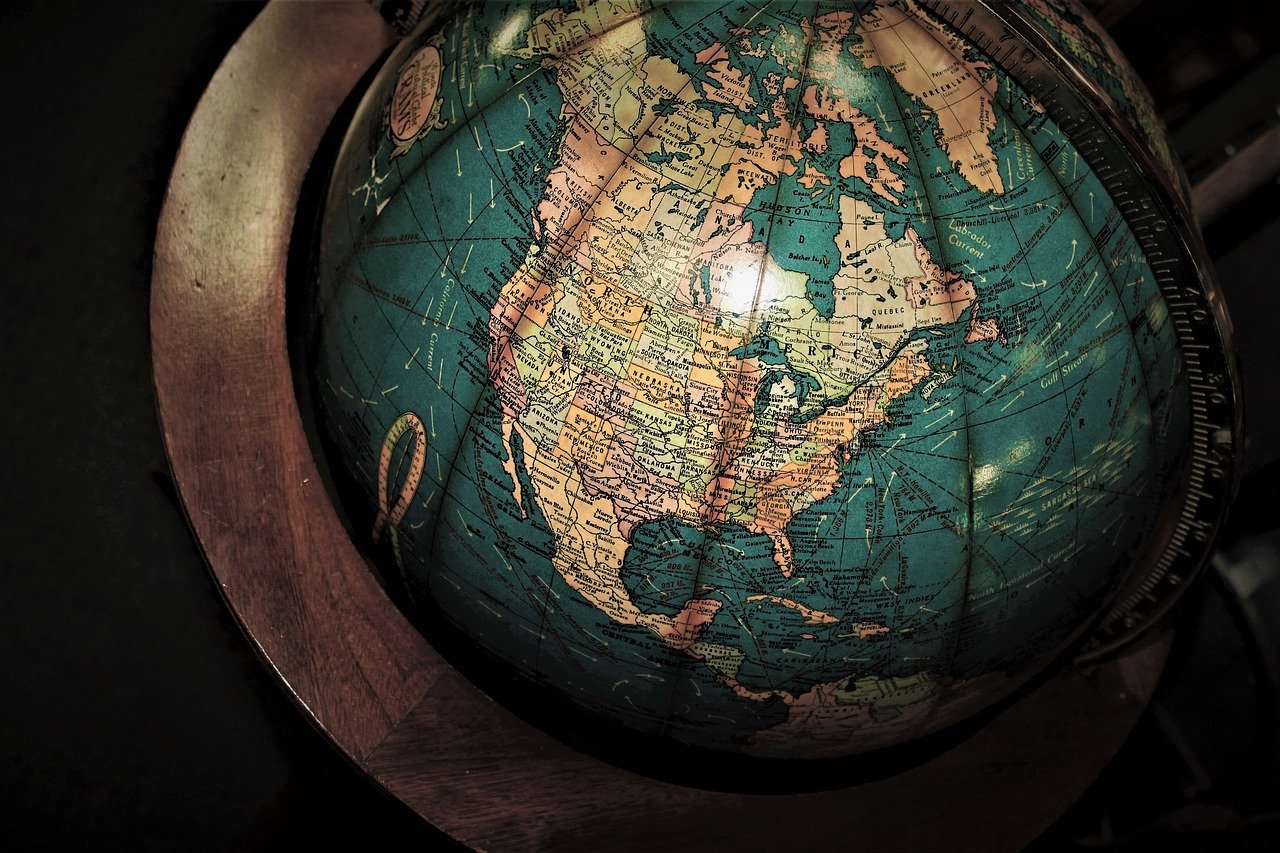 Reading Time:
3
minutes
Welcome to our weekly roundup of American gambling news again! It was again an eventful week in the USA, despite the still-active virus attack.
Here, we are going through the weekly highlights of the American gambling industry which include the latest news, new partnerships and compliance updates. Read on and get updated.
Latest News
Rush Street Interactive (RSI) has launched its flagship brand and award-winning online casino platform BetRivers.com in West Virginia. Through RSI's partnership with Century Casinos Inc.'s (Nasdaq: CNTY) Mountaineer Park Inc., West Virginians can now play a fun array of online slot games and popular table games such as blackjack, roulette and baccarat. Similar to other markets where it operates, BetRivers.com plans to consistently add fan-favourite casino games to its site in West Virginia to provide players with fresh content and the same robust library of games it is known for in other states.
Rhode Island-based Bally's Corp has announced that it has entered into an agreement to acquire Tropicana Las Vegas Hotel and Casino from Gaming & Leisure Properties Inc for about $308 million. The agreement for the nearly 1500-room hotel, casino, theatre and convention property also involves a sale-and-leaseback transaction relating to Bally's Black Hawk, Colorado and Rock Island, Illinois, casino properties. The Bally's-Tropicana transaction is expected to close early next year.
Leaders from the global games industry who participated in #PlayApartTogether have committed to reactivate the initiative launched one year ago, which encourages gamers everywhere to follow World Health Organisation (WHO) health advice on COVID-19 prevention. As part of #PlayApartTogether, a large number of gaming companies agreed to disseminate evidence-based health messages from WHO to help slow the spread of COVID-19. To promote these messages, hundreds of game industry leaders in the interactive entertainment space have encouraged their vast network of users to follow the WHO's health guidelines.
Wynn Las Vegas has announced a new COVID-19 vaccination and testing policy for its employees. As per the new policy, all employees must get vaccinated or undergo weekly COVID-19 tests. The company said that 60% of its employees have already been vaccinated. The announcement comes as the Nevada Gaming Control Board says it will only consider expanding capacity beyond the current 50% limit if casino-resorts take "measurable and material steps" to get employees vaccinated.
Financial Results
Sports wagering revenue in Iowa reached a new record of $13.5m in March, while the US state's handle also hit a new monthly high of $161.4m. The revenue total represented a 1,025.0% increase on the $1.2m reported in the same month 2020, the month in which the novel coronavirus (Covid-19) pandemic shuttered the state's casinos and saw major leagues suspended. It also marked a 75.3% month-over-month rise on the $7.7m posted in February this year, as well as breaking January's $11.3m revenue record.
The casinos in Atlantic City saw an 80% drop in profits last year. According to the state Division of Gaming Enforcement, Atlantic City's nine casinos collectively posted $117.5 million in gross operating profits in 2020, down from nearly $594m in 2019.
New Partnership
Online casino content developer Spinmatic has entered into a new partnership deal with the Mexican operator BigBola. Through the deal, Spinmatic has strengthened its presence in Latin America, particularly in Mexico, where Big Bola has twenty casinos, apart from the Big Bola Online platform. Spinmatic has a strong interest in the Mexican market, with several of its games already dedicated to this country's culture. Some of these Mexican-themed slots are El Fuego, Mayanera Return, Día de los Muertos and the most recent 3 Amigos.
Appointments and Promotions
Leading US gaming company DraftKings has appointed Brian Angiolet as its first-ever Chief Media Officer. Most recently, Angiolet served as SVP and Chief Business Officer at Verizon Communications. During his tenure at Verizon, Angiolet spearheaded a number of high-profile, multi-billion-dollar content and advertising initiatives including broadcasting, sports and digital entertainment deals across Verizon's Fios and media properties, partnerships with premier sports leagues like the NFL and NBA, and oversight of Verizon Wireless' advertising and media portfolio.
Gaming Laboratories International (GLI) has announced multiple promotions within the company. Promoted to senior vice president are Christine Gallo, Compliance and Quality Assurance, and Kevin Mullally, Government Relations and General Counsel. Promoted to vice president are Elizabeth Harrison, Human Resources; Mackenzie Haugh, Engineering; Sangeeta Reddy, Engineering; and Angela Zografos, Vice President, Legal, Corporate and Regulatory Compliance. Throughout the company's global laboratories, dozens of engineers have also been promoted.
Compliance Update
A pair of bills in the Florida Senate would create a state gaming commission and allow pari-mutuel facilities to offer certain forms of gambling without holding live horse races or jai alai games to bet on. Senate President Wilton Simpson announced that the Regulated Industries Committee will consider SB 7076 and SB 7080 during their meetings next week. The move comes while officials are engaged with negotiations with the Seminole Tribe over a new gaming compact. SB 7076 would create a five-member "Gaming Control Commission" which would oversee all of the state's gaming activities. Currently, the Division of Pari-Mutuel Wagering oversees Florida's commercial gambling market.
Affilka enters into partnership with ProperSix Casino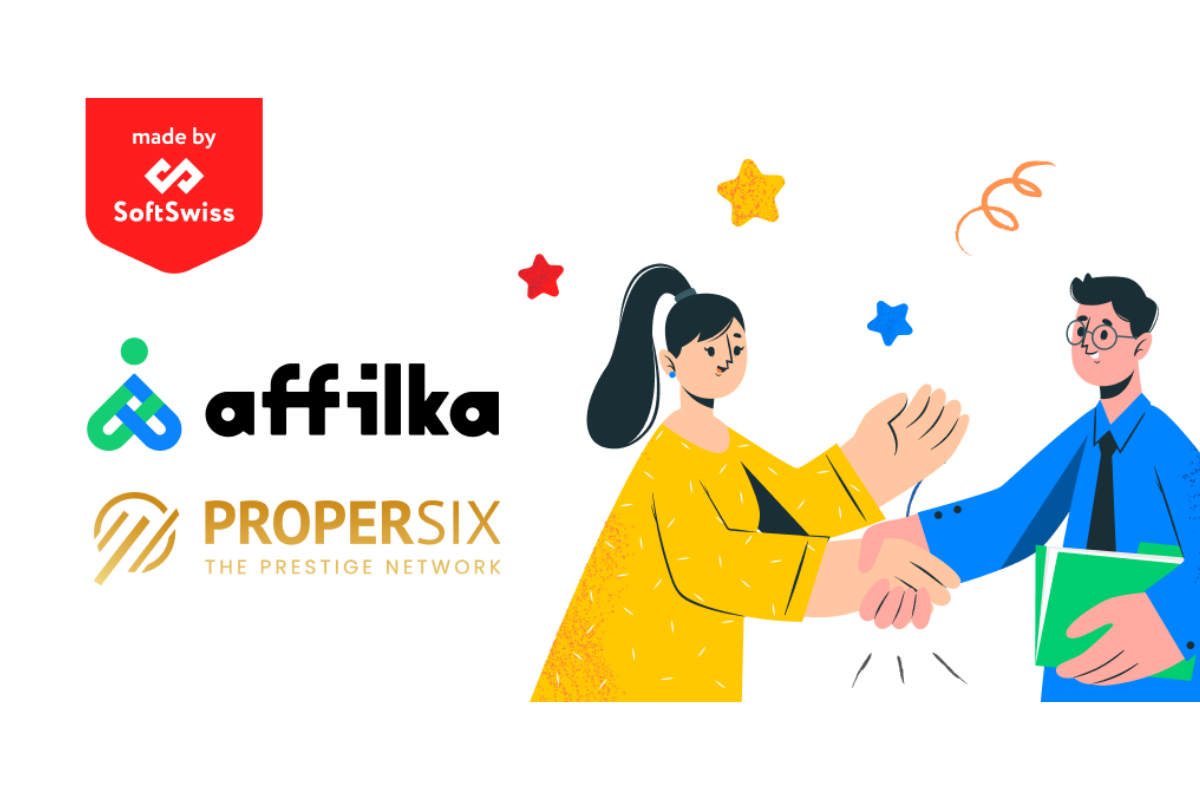 Reading Time:
2
minutes
Affilka, an Affiliate Marketing Platform developed by SoftSwiss inked a deal with a third-party brand ProperSix Casino. Now SoftSwiss will be providing its state-of-art services to the newly-launched online crypto casino brand.
An affiliate program of ProperSix Casino will be powered by Affilka, providing its users with a unique combination of transparency and functionality including an extremely flexible commissions constructor aimed at optimising marketing expenses.
A new crypto casino ProperSix is entering the market, giving players the chance to play various games online by using their cryptocurrencies. Customers will be able to play with ProperSix tokens or other most known cryptocurrencies, including BTC, ETH and USDT. With the casino having just been launched, 30 new and original games are ready for players from around the world. With many different bonus systems that help achieve the highest payouts, the luckiest players are sure to win big.
Furthermore, after an increasingly effective integration process with Affilka, the client decided to expand the area of cooperation between SoftSwiss and ProperSix by also signing a deal with SoftSwiss Game Aggregator. The project is bound to be fully integrated later in Q2 and will provide ProperSix Casino with a cost-effective, yet very efficient one-stop-shop solution with a wide portfolio of game providers that are constantly replenishing.
Anastasia Borovaya, Product Owner of Affilka commented on this event: "Affilka may be a newcomer among affiliate marketing software providers in the iGaming industry. Yet it keeps on proving itself as a reliable, secure and very strong and cost-effective tool for iGaming operators. We're super excited to launch this project alongside ProperSix and are looking forward to very productive cooperation!".
Richard Haverinen, CEO of PROPERSIX OU noted: "ProperSix is proud to announce that it will be collaborating with SoftSwiss Game Aggregator to ensure the best user experience and many more games to get jackpots in. Furthermore, Affilka by SoftSwiss will ensure reliable, safe and trustworthy operation along with high load resistance. The Online Casino is already live, so people are already purchasing ProperSix tokens and getting ready to see if they will be the ones to get the biggest payouts".
About SoftSwiss
SoftSwiss is an international tech company supplying widely acclaimed, certified software solutions for managing iGaming operations. SoftSwiss holds a number of gaming licenses, providing a "one-stop-shop" white label casino solution by taking care of all technical, legal, and financial processes on behalf of its customers. The company has a vast product portfolio, which includes an Online Casino Platform, Game Aggregator with thousands of casino games, an Affiliate Platform, and a recently launched sportsbook platform. In 2013 SoftSwiss was the first in the world to introduce a bitcoin-optimized online casino solution. The company has thus been regarded as the leading technical expert when it comes to the use of cryptocurrencies in online gaming.
About ProperSix Casino
New crypto casino ProperSix is entering the market, giving players the chance to play various games online by using their cryptocurrencies. Customers will be able to play with ProperSix tokens or other most known cryptocurrencies, including BTC, ETH and USDT.
OneTouch and BWG launch epic quest for lost love in The Maiden & The Swordman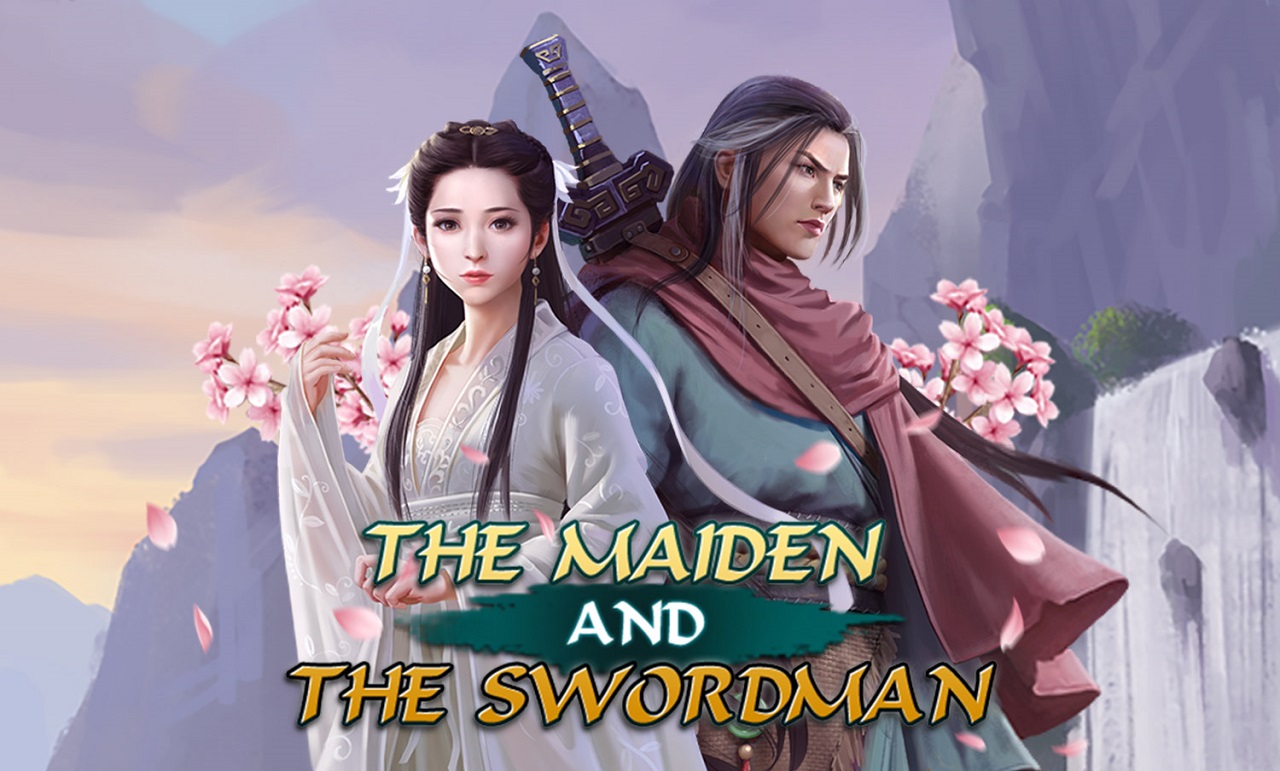 Reading Time:
< 1
minute
Mobile-first games developer OneTouch has partnered with Big Wave Gaming (BWG) to launch The Maiden & The Swordsman, a stunningly designed, graphic rich slot that sees players join the game's hero in his quest to find his true love.
The five-reel, three-row, 50-line slot follows the journey of the Swordman as he battles the elements to reach his beloved Maiden uncovering huge wins and a treasure trove of bonus features along the way.
If players reveal three or more scatters they are rewarded with an unlimited number of free games, or up to 10 free games including a unique 'nudge' feature that could turn wins into even bigger prizes. Players' fortunes can improve further if they uncover the Wild waterfall symbol that takes over the reel and can lead to even larger potential pay outs.
OneTouch has experienced huge success and growth with its cutting-edge mobile-first slots, tables games and live casino products in 2021, alongside the signing of several landmark commercial agreements and partnerships including with Relax Gaming that has integrated its suite of games and provides OneTouch with access to its host of tier-one operators.
Petra Maria Poola, Head of Business Development and Operations at OneTouch, said: "The Maiden & The Swordman is a beautifully designed game and we're delighted with the results of our partnership with BWG. Players will revel in going on an epic journey across a mysterious land, packed with adventure, with our two central characters and discover hidden features and bountiful prizes along the way with the potential to pick up massive wins."