NBA Trading Blows: this week's betting market movers and shakers from Cloudbet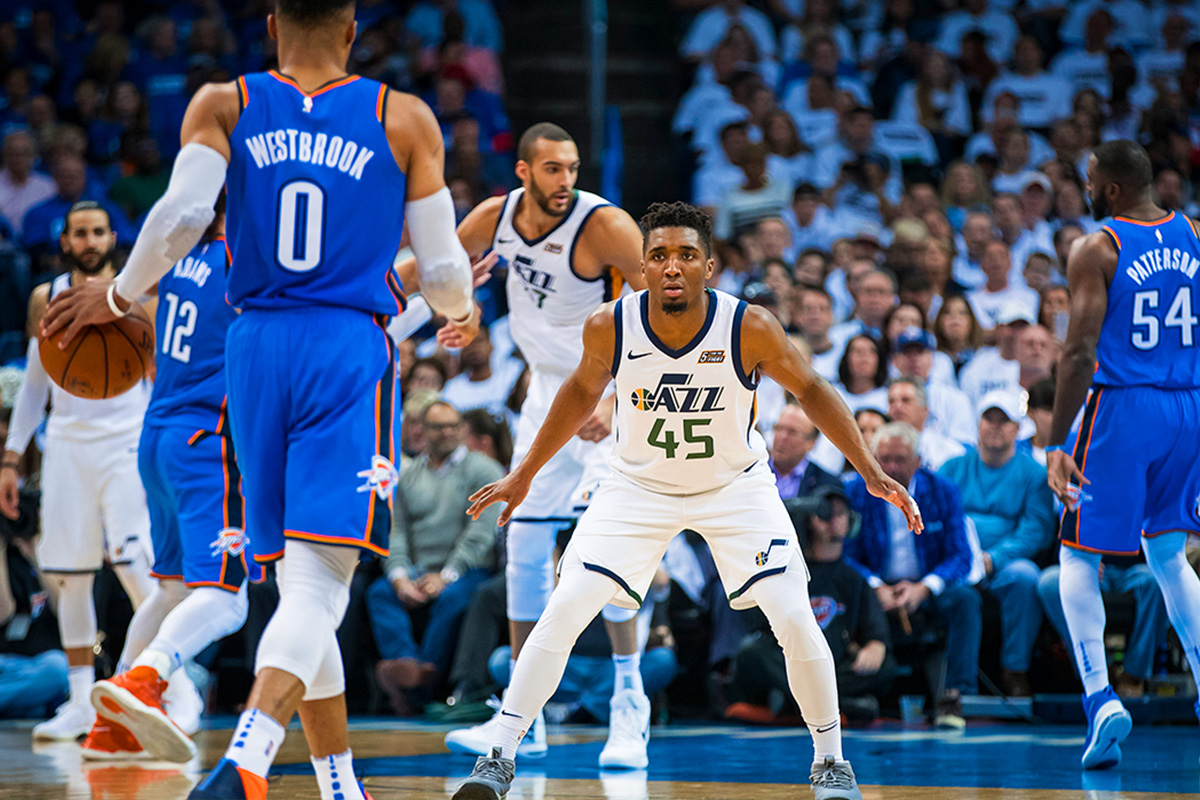 Reading Time:
4
minutes
The theme-park surrounds of the NBA bubble are a most appropriate venue for what has certainly been a roller-coaster ride of a postseason. The conference semifinals have so far seen one of the title favourites – Milwaukee – bundled out unceremoniously, while the Los Angeles teams – the Clippers and the Lakers – are close to moving through.
Yes, there has been no shortage of drama in the NBA bubble, even without the crowd support and the home-court advantages conferred to higher-seeded teams. Arguably, the games have been more dramatic precisely for those reasons. The first round of the playoffs was highlighted by buzzer beaters, phenomenal individual scoring and a temporary halt to protest yet another police shooting in America.
Lebron James, the game's best-known player, has rediscovered his imperious form, while the Bucks' Giannis Antetokounmpo may have to console himself with the MVP award (for which he's heavily favored to win), now that he's been relegated to the sidelines.
With the Eastern and Western Conference finals beckoning, it's appropriate for us at Cloudbet to take stock of the big market moves over the past week.
Miami heats up
Title odds: 4.88/+388 (from 8/+700 on 4 September)
The Heat are the hot team at the moment after sweeping Indiana in the first round and rolling over the Bucks in five games. Miami cornerstone Jimmy Butler is playing close to his All-Star best, backed by strong performances Bam Adebayo and Goran Dragic, among others.
This is a line-up that outgunned Indiana and Milwaukee by an average margin of 8 points per match, and includes Duncan Robinson, who is fifth in the league for made 3-pointers this season. They're now heading to their first Eastern Conference finals since 2014, but Butler is focused on bigger things:
Making the conference finals "means a lot, but that's not my goal," the All-Star swingman told reporters after closing out the Bucks series. "We want to win it. We want a championship and I think that's what we're focused on."
Butler, who is currently in the deepest playoff run of his eight-year career, indicated that the Heat haven't played their best basketball yet: "I don't think we've played a full 48-minute game yet and that's what's promising. If we do lock in from start to finish and play the way that we're capable and the way that we're supposed to, the game will be a lot easier. But it's yet to happen and we've got to have it happen in the next round."
An ominous signal for their next opponent, the winner of the Toronto-Boston semifinal.
We the West
Los Angeles Clippers title odds: 2.76/+176 (from 3.14/214) 
Los Angeles Lakers title odds:2.96/+196 (from 3.54/254) 
While not a massive improvement in their lines, it's worth just talking about the two LAs because of their star-studded line-ups, and because they're inching closer to facing each other in the Western Conference finals. Both units are leading all current playoff teams in points per game and field-goal percentage.
The Clippers were efficient in dispatching Dallas in the first round, even through injury and Covid-related personnel issues, and now hold a commanding 3-1 series lead over  Denver. Kawhi Leonard is the joint second-highest scorer of all players left in the playoffs (with the Lakers' Anthony Davis), and the Clippers have averaged more points than any other unit in the postseason.
They've been boosted by the return of guard Patrick Beverley from a calf injury, and some solid scoring efforts from their other superstar Paul George. Markets favor the Clippers to end the Nuggets series in Game 5 (1.25/-405).
Meanwhile, after early bubble yips, the Lakers have rediscovered their offense in the playoffs, averaging 114 points per game. That's a big improvement over the 106 they had in their eight regular season contests in the bubble.
GOAT contender Lebron James has lifted his game, as he has done frequently in his career: He's currently the playoffs' assists leader, with 9 dimes per game, and the league's fourth-highest scorer this month. The Lakers have been boosted by Rajon Rondo, who has taken some of the playmaking burden off James' shoulders.
The Lakers are 3-1 up against a Houston Rockets team that can also score by the truckload, but are coming off  a seven-game series against Oklahoma City. Rocket guard Russell Westbrook has shown some flashes of brilliance, but has been struggling with form and a thigh injury.
The Lakers' latest victory over the Rockets is James' 163rd playoff win – the most by any player in NBA history.
"It doesn't happen without the supporting cast," James said of his playoff record, after winning Game 3 against Houston. The same is certainly true of winning a championship this year, and based on their recent form, the Lakers are looking good on that front.
We the… North?
Boston title odds: 8.03/+703 (from 7.09/+609)
Toronto title odds: 9.95/+895 (from 13/+1200)
The Celtics replace Milwaukee as favorites to take the Eastern Conference title after sweeping Philadelphia in the first round and winning the first two games over the Toronto Raptors. Since then, Boston's line has drifted as they dropped three of the last four games to a Raptor unit that continues to defy expectations.
Jayson Tatum has been a stud for the Celtics in the playoffs, leading his team with 27 points per game, with support from Kemba Walker and Jaylen Brown. The Raps, however, found a way to contain Walker in Game 6, a double-overtime thriller destined for the pantheon of classic NBA match-ups.
Defending champions Toronto, meanwhile, refuse to go quietly into the night, thanks to gutsy performances from guards Kyle Lowry and Fred Van Vleet. This is a team that had the second-most regular season wins in the league this year, even without Kawhi Leonard, who left for the Clippers after last year's title run.
The Raps have now leveled the series with the much more talented and fancied Celtics – and are looking to go one step further.
"Winning is all that matters right now," a determined Lowry said after scoring 33 points in Game 6. "Just go and win, it don't matter how you get it done, don't matter who gets to do it."
Truer words rarely spoken.
Results and odds are current as of 8am UTC on Friday 11 September.

Fill your basket with sweet wins in NetEnt's Fruit Shop Megaways™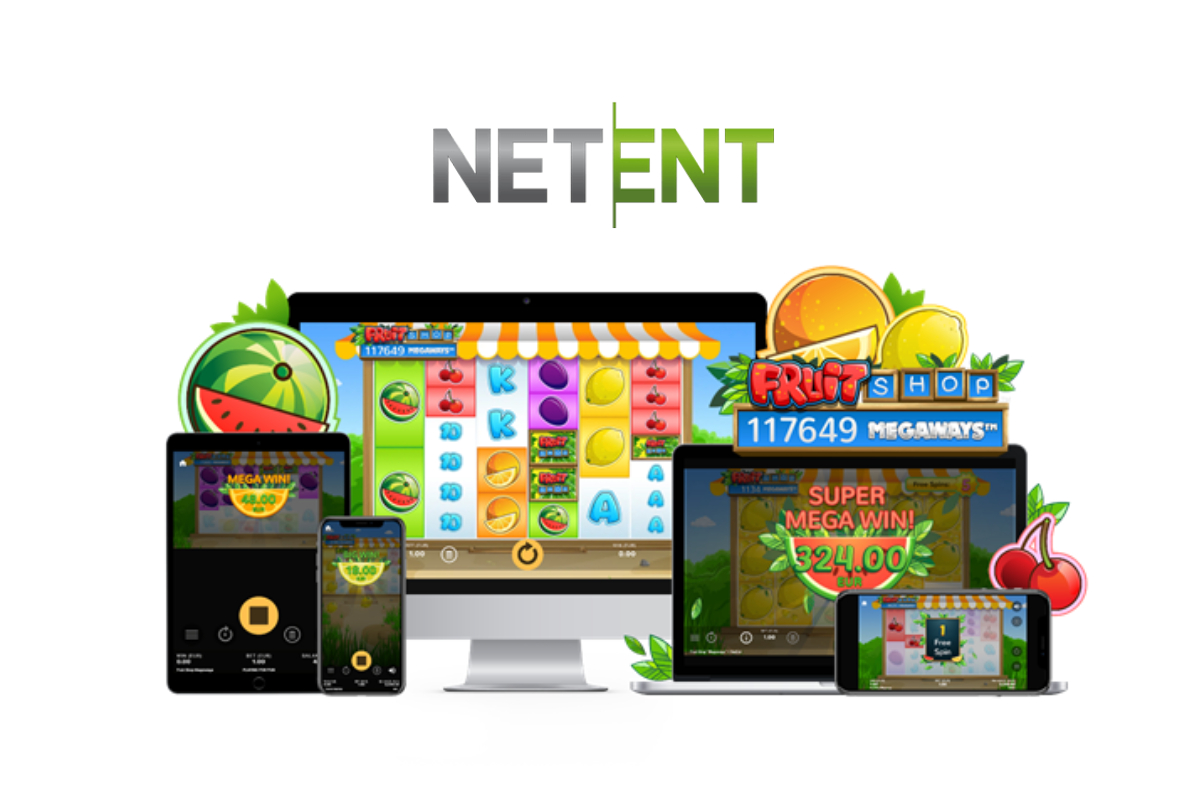 Reading Time:
< 1
minute
Upgraded fruity feast gets general release after successful Betsson Group exclusive launch
The time is ripe for players to rediscover a NetEnt classic with the launch of Fruit Shop Megaways™.
Almost a decade on from the introduction of Fruit Shop, the new 6-reel video slot is packed with Free Spins and Multipliers, and takes the gameplay of the 2011 hit to a whole new level with the Megaways™ payout mechanic.
During every spin in the main game and bonus round the number of symbols landing on each reel is randomly chosen, resulting in a varying number of Megaways™ up to 117,649 for a thrilling slot experience with big winning potential.
Fruit Shop Megaways™ maintains the same colourful, cheerful design of the original NetEnt fan-favourite with a theme that will keep players engaged.
It went live with Betsson Group a week ago and has proven a smash for the operator during its exclusive period.
"NetEnt games have a deserved reputation as being among the best you can play, and the addition of Megaways™ to titles like Fruit Shop is proving an irresistible combination," said Ciara Nic Liam, Commercial Director – Gaming at Betsson Group. "We're thrilled to have been the first operator to go live with Fruit Shop Megaways™ and the early signs are that it's going to be another slot sensation."
"Taking the simple fun of a timeless fruit-themed slot and adding the Megaways™ mechanic is a stroke of genius, making for a game that players will love," said Carl Ejlertsson, Games Director at NetEnt. "Fruit Shop Megaways™ offers the perfect blend of features to appeal to a broad player base, loaded with Free Spins and a winning potential to maintain excitement with every spin."
Playson launches intuitive and mobile-first UI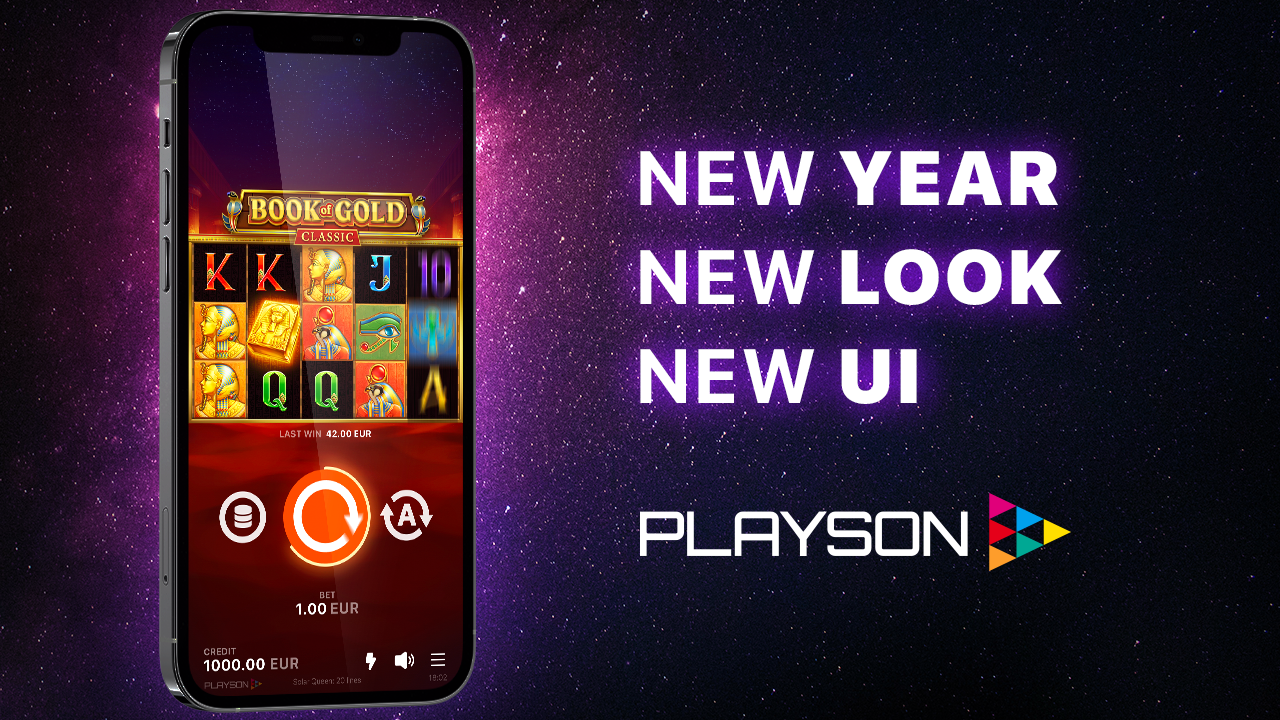 Reading Time:
< 1
minute
Casino games and software developer Playson has announced the release of a new game interface to supplement its innovative product suite.
The enhancement is now live with more than a dozen of the supplier's acclaimed slots and promotional tools, with the remainder of its multi-award-nominated offering set to receive the update later this year.
The upgraded UI has undergone a rigorous testing process, with a slick new design perfectly suited to mobile-gaming in portrait mode, ideal for single-hand gameplay enjoyed on the move.
The innovation provides an even more immersive experience, particularly when deployed alongside Playson's Seamless Play tool, allowing players to switch devices in the same session without interrupting the gameplay.
Vsevolod Lapin, Head of Product at Playson, said: "This is not the first re-work of our user interface, but we have taken its quality to a different level with this innovative mobile-first enhancement, ideal for portrait mode.
"The intuitive design is simple yet compelling and takes both our slot and engagement tool offerings from strength to strength.
"Catering to the full range of devices, it can be configured to meet the regulatory requirements of specific markets and is fully customisable for operator partners."
Pronet Gaming adds Fazi Interactive content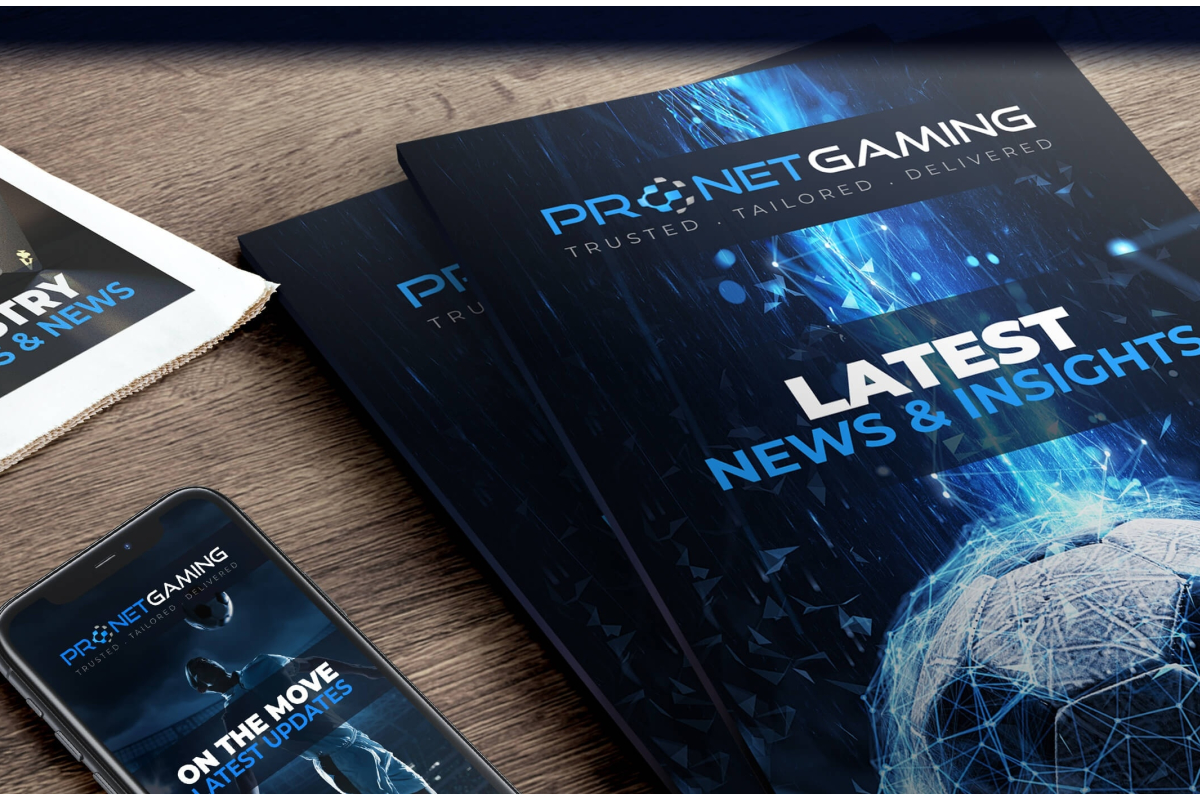 Reading Time:
< 1
minute
Platform provider's casino offering expands with new partnership
Next-generation platform provider Pronet Gaming has added Fazi Interactive content to its comprehensive casino offering.
The online division of the leading slots and electronic roulette machine manufacturer, Fazi's rich array of games includes new releases Book of Spells Deluxe, Crystal Hot 40 Deluxe and Jazzy Fruits, in addition to its virtual roulette offering including Roulette, VIP Roulette and Lux Roulette.
Operators using Pronet Gaming's casino services can now benefit from the supplier's innovative range, which features full HD quality graphics, interesting animations and exciting new gameplay developed in HTML5 technology.
The latest integration further enhances the offering of Pronet Gaming as it continues to expand quickly, with a particular focus on emerging markets.
Bobby Longhurst, Pronet Gaming CCO, said: "The strength of our online casino platform is in large part dependent on the quality of our portfolio and signing a deal with Fazi Interactive is a major boost for us.
"Their innovative approach to virtual roulette and slots makes them an ideal partner as we continue to serve operators with a wide variety of premium content."
Bojan Mitic, Fazi Interactive CEO, said: "We're very pleased to partner with Pronet Gaming. This partnership is valuable to us and we are proud to see our games offered through one of the most sophisticated gaming platforms in the industry.
"We share the same vision of providing our customers with leading technology and product enhancements to meet their requirements. We believe our slots and table games will continue fascinating all kinds of players and growing our presence with such a renowned and globally recognised company."