PC RPG LiteBringer is now live on Litecoin blockchain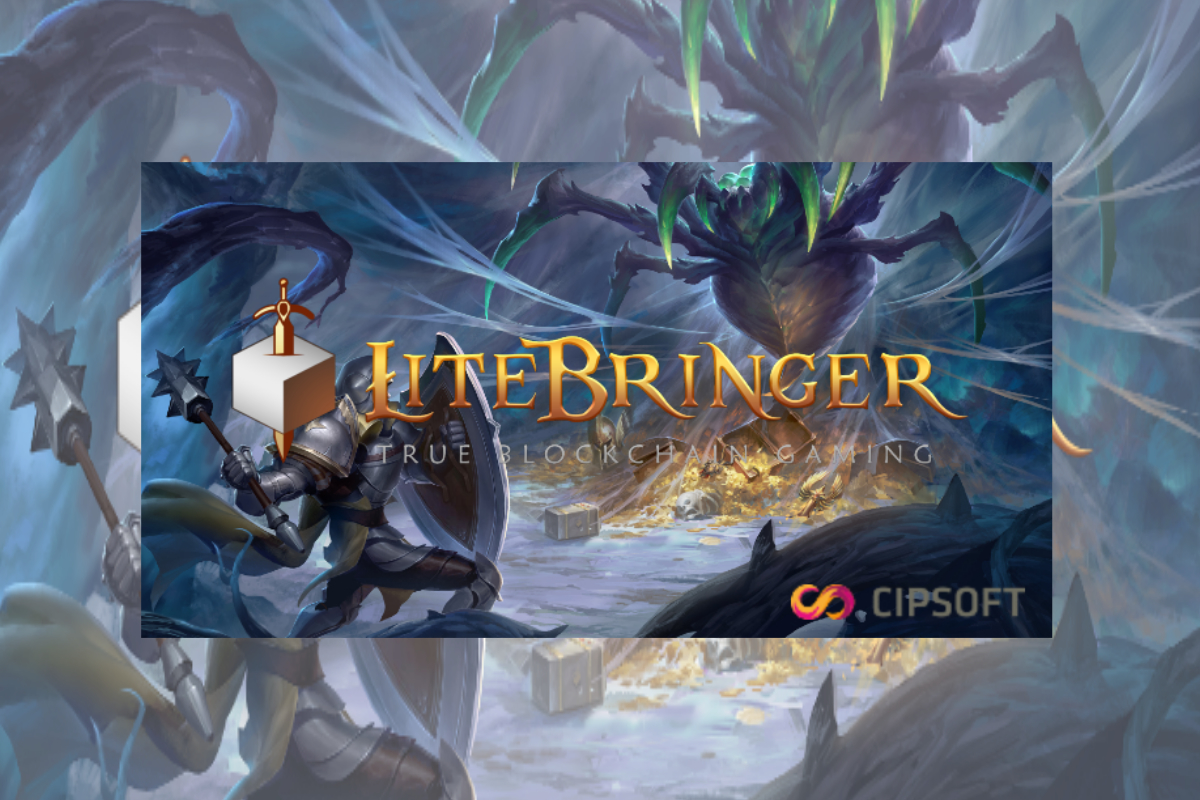 Reading Time:
2
minutes
The makers of popular PC game Tibia enter the world of blockchain games.
Hundreds of blockchain games have been released over the past few years, but LiteBringer is the first running on the Litecoin blockchain.
Developed by experienced German studio CipSoft, the PC game has been designed to make the most of this emerging technology by focusing on what it does best – that is allowing players to truly own and control all their in-game items.
And as a role-playing game, LiteBringer certainly has plenty of those.
Each character created in the game needs to be equipped with the best gear you can find, and both character and gear need to be leveled up by collecting the material resources each requires.
The result is a game that sees you sending your characters on specific time-based missions to collect loot, and then using that loot to make them more powerful so they can complete more difficult missions for better loot.
Digital ownership
Of course, as a blockchain game, this activity is stored on the Litecoin blockchain, including characters, gear, and resources.
More importantly, all of these items can be traded within the game's marketplace. So if you really want a high-quality sword or helmet and are prepared to pay the asking price, it's yours.
Similarly, if you have gear or characters that you no longer require, you can try to sell them to other players as well.
Project Nebula to Launch Space-Themed 4X Strategy Collectible Game on ICON Blockchain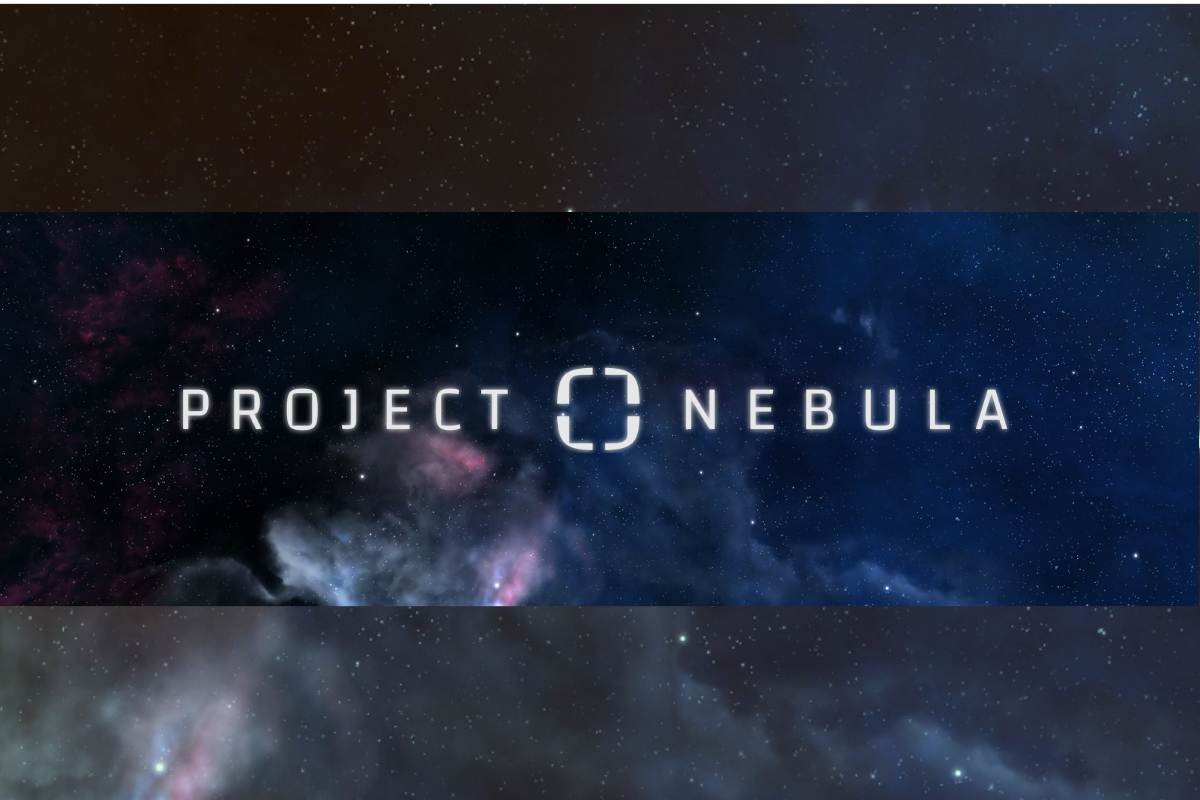 Reading Time:
< 1
minute
Project Nebula introduces NFTs representing planets that players can claim, trade, and sell through its in-game marketplace
ICON, one of the world's largest decentralized networks, today announced that its blockchain will support the upcoming desktop and mobile browser-based collectible strategy game Project Nebula. Project Nebula is a space-themed 4X strategy game featuring NFTs representing planets that players can claim, trade, and sell through an in-game marketplace. Project Nebula will launch its "Planet Presale" on October 28, 2020.
Project Nebula includes elements from the 4X gaming genre including open exploration, research, and resource management. Players can discover and collect unique planets, artifacts, and more in an ever-expanding gameplay universe.
"Blockchain and gaming communities haven't even scratched the surface of how the synergy between those two communities can exponentially enhance their mutual experiences. By supporting this immersive game, we hope to showcase that potential," said ICON Project Founder Min Kim.
Each planet in Project Nebula bears its own unique designs and attributes that determine how useful and powerful they will be within the game, but collecting in Project Nebula goes lightyears beyond planets. Designed and orchestrated specifically for the game by various artists, collectible artwork and soundtracks blanket these new expanses and are ready to be added into player's collections.
"With Project Nebula, we wanted to reimagine blockchain-based gaming with a fun, visually appealing and immersive experience," said Holger Sundja, Project Nebula Developer. "So that was our starting point: focus first on a visually beautiful and very engaging game, and see how a strong blockchain like ICON might help support that."
Launched in 2017, ICON is one of the world's largest decentralized networks and the most well-known blockchain project in South Korea.
To learn more about Project Nebula and its Planet Presale, please click here.
Zenit St. Petersburg join Sorare's fantasy football game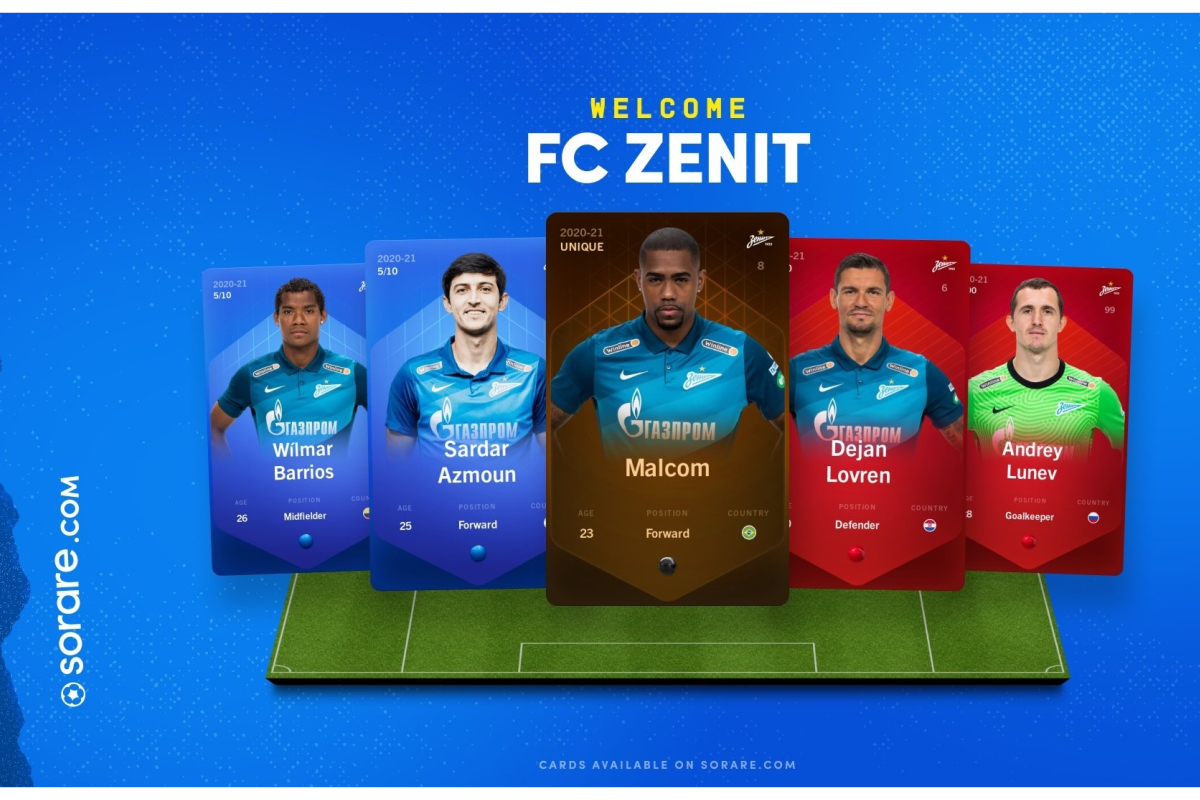 Reading Time:
2
minutes
All the Zenit Saint Petersburg players will be available on Sorare's global fantasy football platform as digital cards starting October 15th. Developing a presence on Sorare allows Zenit and its players to develop their brands to a worldwide audience of gamers across the globe. Since its launch in March 2019, the Sorare platform has grown by an average of 52% month on month, and today can count over 40.000 users worldwide.
With Sorare, users can collect the digital cards of their favourite players, exchange them with other managers and play fantasy football as soon as they have 5 digital cards. The score on the player's card will depend on their performance in real-life, be it in a Russian Premier League game or a Champions League match.
Nicolas Julia, CEO at Sorare, said: "We are delighted to have the Russian Premier League side Zenit Saint Petersburg join Sorare today.  We are proud to help Zenit shine even more all over the world through our game. This agreement is a key step in our vision to create a global fantasy football game with the top 20 leagues in the world. "
Through organic growth alone, Russia has quietly grown into Sorare's 3rd largest market in terms of user base, sustained by a 70% month-on-month user growth in the country. Russia is also ranked the number one market for time spent on the platform, with an average of 1 hour 15 minutes per day, per user. Sorare's organic growth in Russia is a reflection of the country's appetite for Fantasy Football. Today's Zenit launch comes in response to the significant user demand for Zenit players on the platform and serves as an additional step in consolidating Sorare's plans to establish itself with the Champion of the Russian Premier League.
Alexander Medvedev, General Director at FC Zenit, said: "FC Zenit is proud to announce the collaboration with Sorare. We look forward with great anticipation to future engagements with our new partner and we see the possibility for developing new digital markets and joining the already 15 million fans playing the game around the world."
Zenit are joining 100 other football clubs from Europe, the United States, and Asia in partnering with Sorare to issue official digital player cards. Other clubs include Juventus, Paris Saint-Germain and Atletico de Madrid.
DAOPlatform reports impressive first live quarter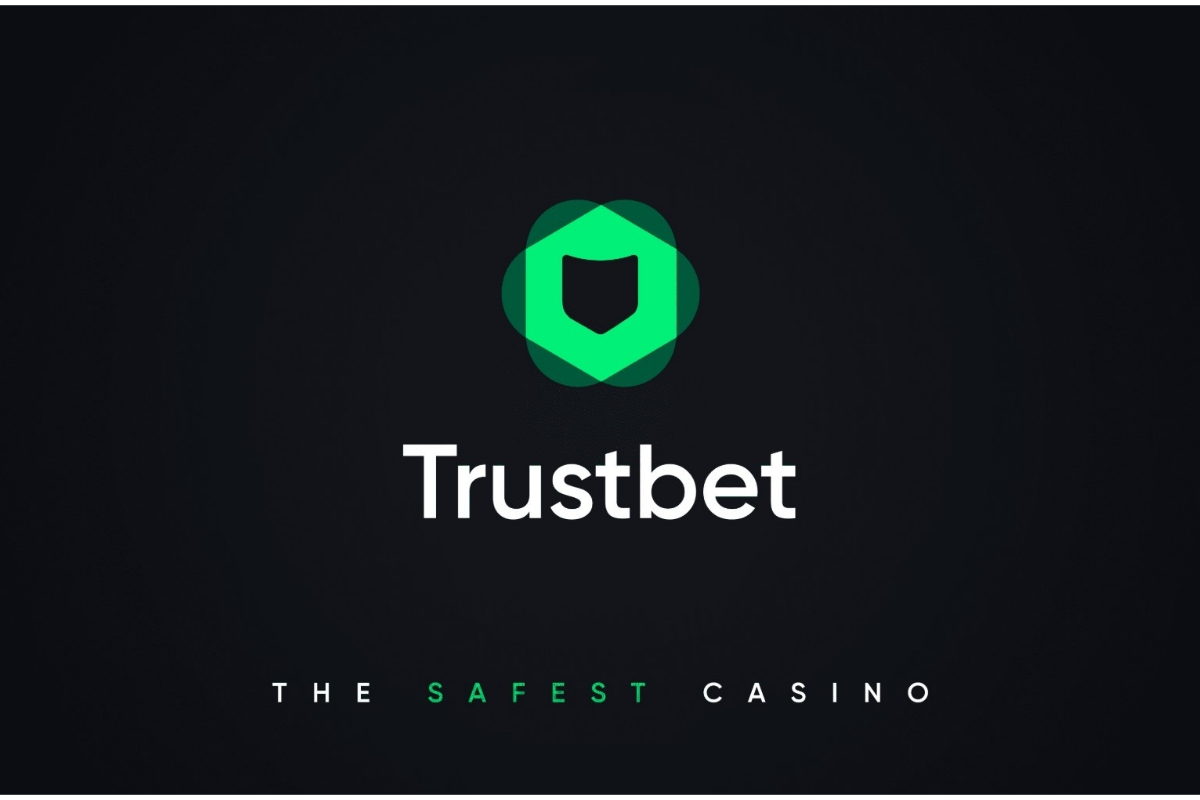 Reading Time:
< 1
minute
Blockchain casino platform sees strong results since launch of Trustbet.io
DAOPlatform, the decentralised igaming platform and member of the DAOGroup, has impressed in its first three months of operation with its first casino partner Trustbet.io seeing strong player registration and wagering figures.
The platform has laid the foundations for the onboarding of further selected white label brands, having seen TrustBet.io registrations increase by 200% month-on-month since going live, with those players going on to execute 60,000 game rounds.
Following the robust start, DAOPlatform has gone on to add Roulette and Blackjack titles, increased max bet limits to 10,000 BET and made various stability and speed improvements, benefitting both players and white label partners.
The platform now features seven games, designed by partner studio DAOGames, all featuring tamper-proof on-chain RNGs approved by GLI, and a rapidly growing network of proprietary token holders who can gamble via the innovative DAOWallet, without the complication of blockchain transaction fees.
DAOGroup's CCO Glen Bullen, said: "Launching DAOPlatform's first white label casino and witnessing its initial success in terms of player registrations and rapidly increasing wagering levels has been fantastic to see.
"Trustbet.io is proof that demand is there for premium blockchain gaming, and DAOPlatform is well set up and ready to scale to integrate further partners more quickly than any other decentralised platform out there can."
Third-party game developers are also now able to integrate their own gaming content onto the platform, with the DAOPlatform team there to assist in tailoring game mechanics for a  crypto audience.
Eligible players can gamble with its native gambling token BET at Trustbet.io today, while potential white label partners can find more about the group's ability to provide new and cost-effective revenue streams at https://dao.group/dao-platform/