Jeton Becomes Official E-Wallet Partner of West Ham United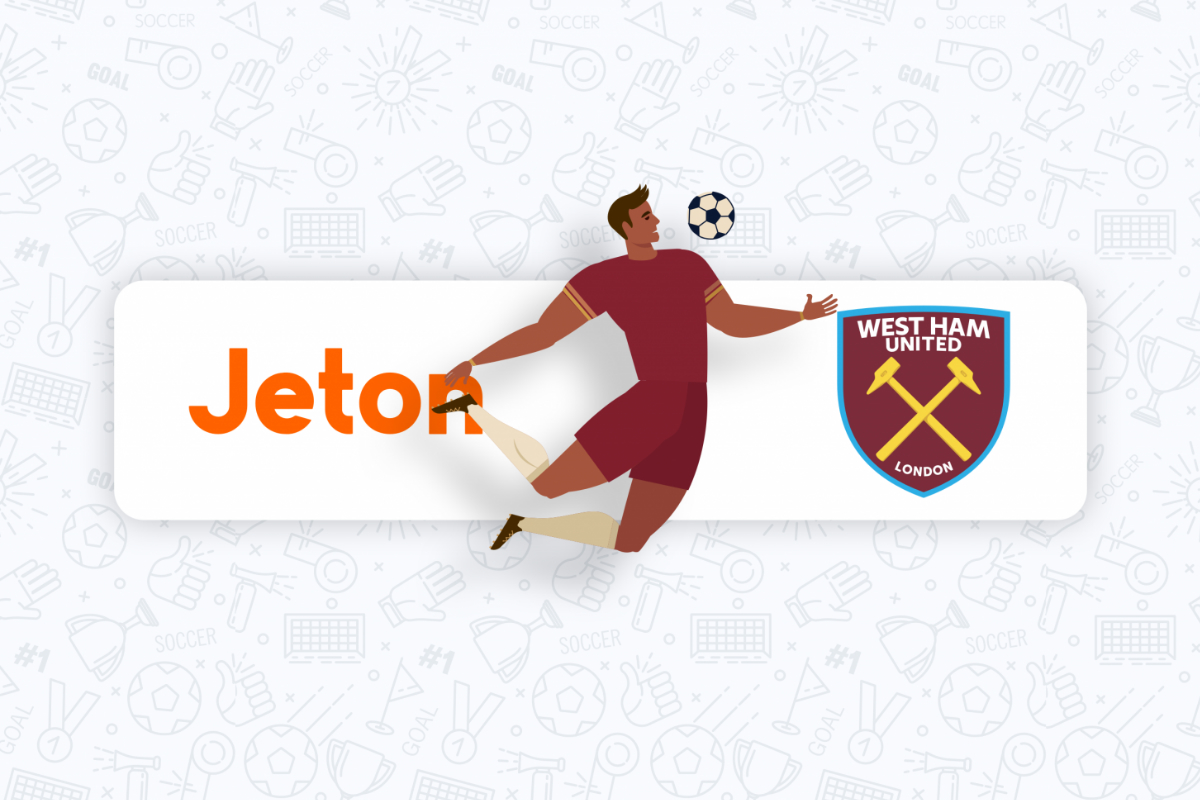 Reading Time:
< 1
minute
Jeton has become the official e-wallet partner of West Ham United football club. The company's branding will be seen across West Ham United's print and digital channels, LED boards and backdrops from the start of the 2020/21 season.
"We're extremely happy to announce that we've signed a sponsorship agreement with West Ham United. This partnership will be building on our shared values – like us, West Ham have a relentless pursuit of excellence and are bringing people together. Jeton strives to be the leading international e-wallet for money transfers and purchases. We have a passion for football, and we are delighted to be working alongside such a reputable football club as West Ham. We look forward to an exciting season ahead!" Mr. Saaly, Chief Executive Manager of Jeton, said.
"We're delighted to be partnering with a company such as Jeton. As a football club with a global fanbase, working with a partner that provides a truly global service is fantastic for our fans around the world who use e-wallets. We look forward to working with them over the coming months," Nathan Thompson, Commercial Director of West Ham United, said.
Researchers Develop an Intelligent Observer for Esports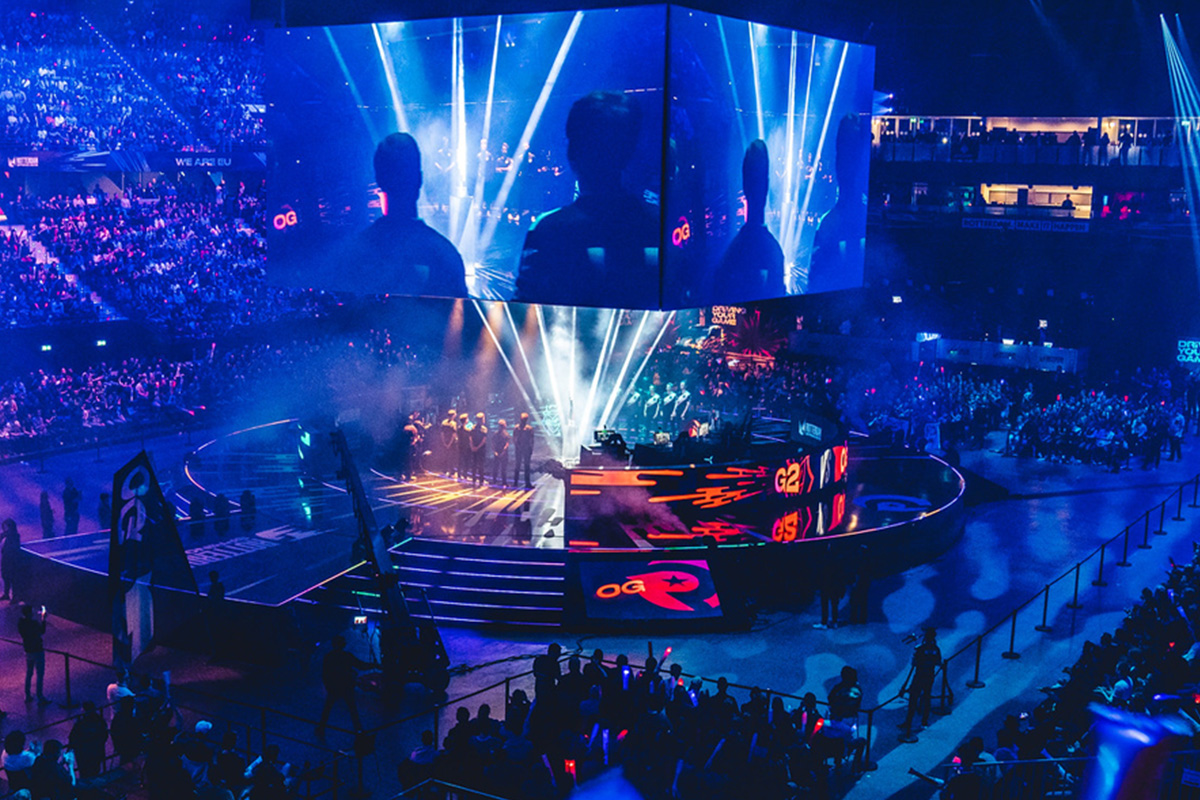 Reading Time:
2
minutes
Human game observers are a vital part of the Esports industry. They use extensive domain knowledge to decide what to show to the spectators. However, they may miss important events, necessitating the need for automatic observers. Researchers from South Korea have recently proposed a framework that utilises an object detection method, Mask R-CNN, and human observational data to find the 'Region of Common Interest' in StarCraft—a real-time strategy game.
Esports, already a billion-dollar industry, is growing, partly because of human game observers. They control the camera movement and show spectators the most engaging portions of the game screen. However, these observers might miss significant events occurring concurrently across multiple screens. They are also difficult to afford in small tournaments. Consequently, the demand for automatic observers has grown. Artificial observing methods can either be rule-based or learning-based. Both of them predefine events and their importance, necessitating extensive domain knowledge. Moreover, they cannot capture undefined events or discern changes in the significance of the events.
Recently, researchers from South Korea, led by Dr. Kyung-Jong Kim, Associate Professor in Gwangju Institute of Science and Technology, have proposed an approach to overcome these problems. "We have created an automatic observer using object detection algorithm, Mask R-CNN, to learn human spectating data," explains Dr. Kim. Their findings were made available online on 10 October 2022 and published in Volume 213 Part B of Expert Systems with Applications journal.
The novelty lies in defining the object as the two-dimensional spatial area viewed by the spectator. In contrast, conventional object detection treats a single unit, for instance, a worker or a building, as the object. In this study, the researchers first collected StarCraft in-game human observation data from 25 participants. Next, the viewports—areas viewed by the spectator—were identified and labeled as "one." The rest of the screen was filled with "zeroes." While the in-game features are used as input data, the human observations constituted the target information.
The researchers then fed the data into the convolution neural network (CNN), which learnt the patterns of the viewports to find the "region of common interest" (ROCI)—the most exciting area for the spectators to watch. They then compared the ROCI Mask R-CNN approach with other existing methods quantitatively and qualitatively. The former evaluation showed that CNN's predicted viewports were similar to the collected human observational data. Additionally, the ROCI-based method outperformed others in the long run during the generalization test, which involved different matchup races, starting locations, and playing maps. The proposed observer was able to capture the scenes of interest to humans. In contrast, it could not be done by behavior cloning—an imitation learning technique.
Dr. Kim points out the future applications of their work. "The framework can be applied to other games representing some of the overall game state, not only StarCraft. As services such as multi-screen transmission continue to grow in Esports, the proposed automatic observer will play a role in these deliverables. It will also be actively used in additional content developed in the future."
Star Sydney's Independent Monitor Not Endorsed by NSW Casino Regulator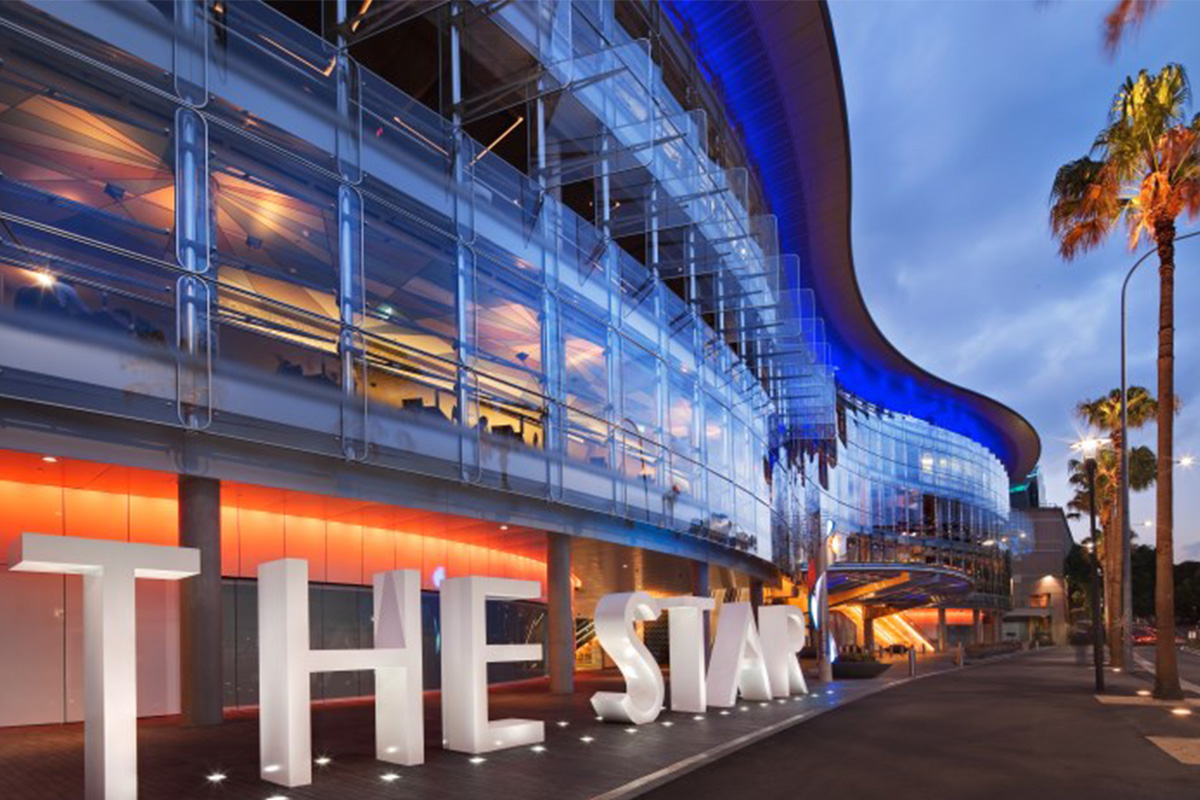 Reading Time:
2
minutes
The NSW Independent Casino Commission (NICC) has informed Star Entertainment Group that it does not endorse the appointment of the company's own independent monitor and will not recognize the monitor's actions.
According to information filed by Star, operator of The Star Sydney, the company was informed of the NICC's view by the Special Manager specifically appointed by the NICC to oversee The Star Sydney's operations.
Star was recently found unsuitable to retain its casino license for The Star Sydney following a review into its operations.
However, it continues to be involved in the day-to-day running of the casino under the supervision of the Special Manager, Nicholas Weeks of Wexted Advisors, following his appointment by the NICC in mid-October.
Weeks will oversee operations of The Star Sydney for an initial period of 90 days, with his initial task being to determine whether Star's failings can be rectified and whether it can return to suitability.
The existence of a separate, independent monitor is of Star's own doing, with the company having engaed Allen & Overy Consulting in August to provide The Star board monitoring and assurance services in relation to management's progress in implementing its remediation programme.
Allen & Overy subsequently gave the green light to Star to proceed with its remediation program last month, however, Star said in the filing that, "Based on information received from the Manager of The Star Sydney Casino, The Star understands that the NSW Independent Casino Commission does not endorse the appointment of an independent monitor at this time and as such A&O's appointment is not made nor endorsed by the NICC."
It added: "The Star does not anticipate that the NICC will consider endorsing or approving any remediation program for some time."
The company added that it continues to fully cooperate and work with the Special Manager as he manages the operations of the Sydney casino as announced on 17 October 2022.
"This release is made in the interests of ensuring no potential confusion exists as to the role A&O is currently undertaking nor as to the readiness or approval status of remediation activity currently in progress," Star said.
Red Rake bolsters its presence in Belgium with Napoleon Casino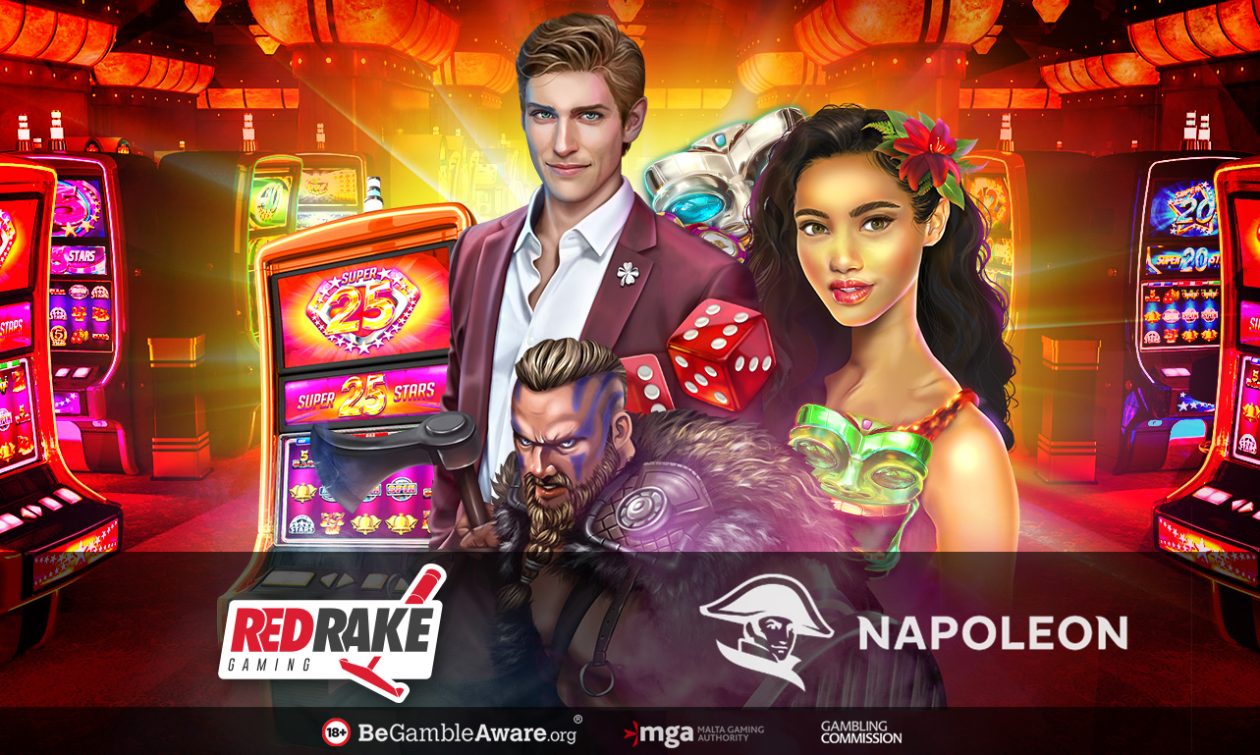 Reading Time:
2
minutes
Napoleon Group, with over 40 years in the sector and extensive experience, will feature all the latest releases and highest performing games from Red Rake Gaming, including successful titles such as Tiki Goddess, Vikings Journey, Super 25 Stars and Lucky Adam.
One of Red Rake Gaming's main objectives is to have its Premium casino games enter into all regulated markets and this new agreement with Napoleon Casino further strengthens its presence in the Belgian market.
Excitement and entertainment in a safe, protected environment, is what Napoleon Casino stands for and delivers for its players. The Napoleon Group owns and operates the Grand Casino in Knokke including over 25 arcades across Belgium. Napoleon Casino takes full responsibility for sustainable entertainment, both online and in its brick-and-mortar casino and arcades across Belgium.
Players of Napoleon Casino will soon be able to enjoy Red Rake hits such as the slots Tiki Goddess, a paradise where you can find 'Tiki Collect' with wins, multipliers, extra coins, re-spins and much more, Vikings Journey; with unique in reel action, Lucky Adam– the latest, ever popular 1 million ways to win genre game and Super 25 Stars which is the newest Super Series title to take the industry by storm. This has become a huge success on the global stage through its non-stop action, in-feature, and bonus games, proving to be a firm player favourite.
This collaboration is yet another testament to Red Rake Gaming's continued commitment to create market leading localised content with player experience and engagement very much at the heart of its development. The partnership comes on the back of significant growth of the Red Rake Gaming content in numerous regulated markets and provides additional opportunity to increase market share across this high value market.
Nick Barr, Managing Director for Red Rake Gaming Malta, commented on the partnership stating: "We are delighted that Napoleon have selected Red Rake Gaming to be a part of their future growth in the Belgian market and is testament to Red Rake Gaming's focus on delivering the best localised content to markets around the world. Belgium has always proved to be a great market for us with the Red Rake Gaming content resonating with traditional arcade culture markets, particularly our super series of games which combines classic look and feel with non-stop action through a multitude of feature games in each slot."
Melissa Deboelpaep, Gaming Content Manager at Napoleon Casino, said: "Securing the Red Rake's Gaming content deal is a major boost to our casino offering and provides our players with a wealth of fresh and engaging content. Red Rake Gaming is well-known for its unique and thrilling games and we're happy to have included their title. We always want to be innovating and keep on offering our players the best entertainment in the safest environment. This addition will further enhance the diversity of our portfolio."