Hotline 2 & DogHouse Megaways – 2 Summer Hits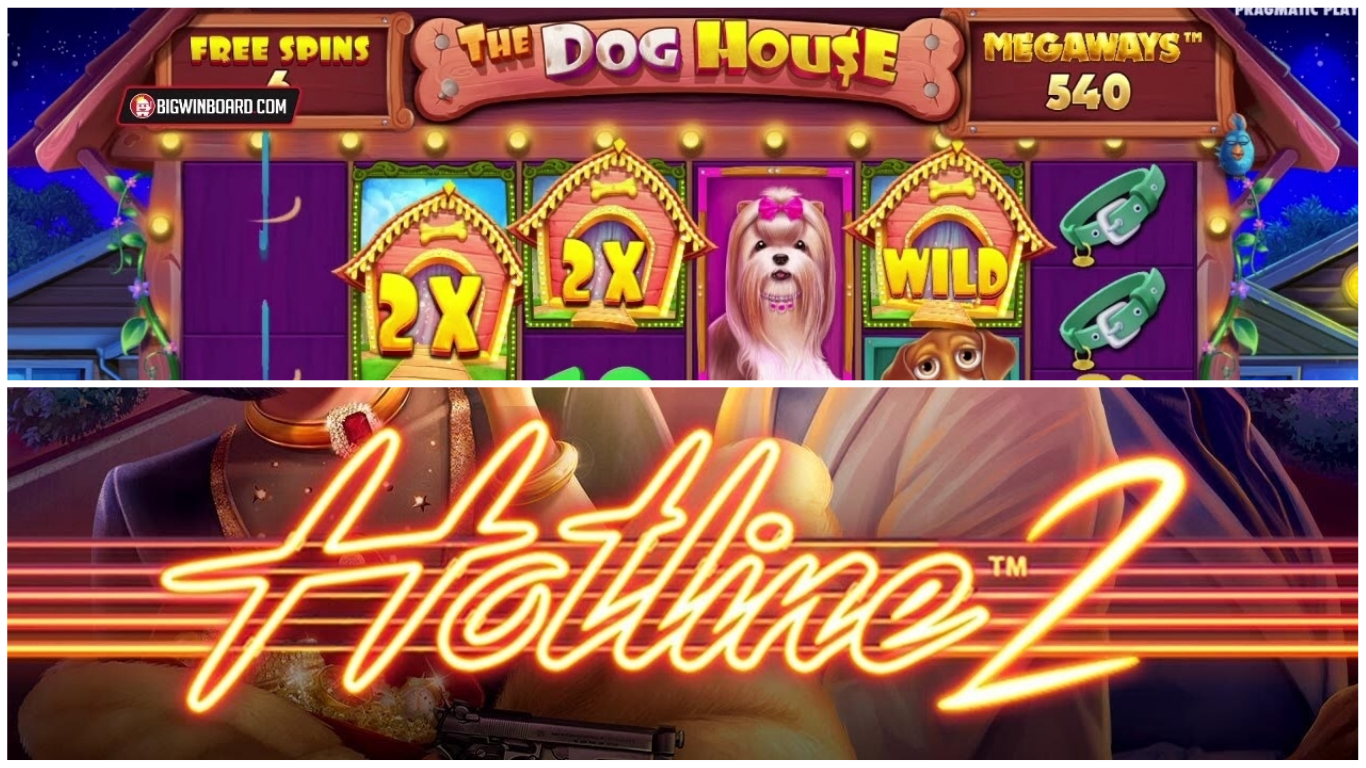 Reading Time:
3
minutes
Slots have been, and they remain to be the simplest casino games to play. They are also easy to access and understand. You don't need to be a master of strategies or a critical thinker as is the case with some casino games. If you are a fan of slots, you know that it's about spinning the reels and going. 
Now, here is the real story. With hundreds of slot games and machines available these days in casinos, choosing which slot to play can be a hassle. In this article, we explore two popular summer hits in the UK you can consider namely: Hotline 2 and DogHouse Megaways. You can find these slot games in their online slots UK category. 
Hotline 2
Hotline 2 is not just another release or update of version 1, but it is a slot that comes with amazing features. If you've not taken the time to assess it, you might think that it's not different from Hotline 1. But that's not the case. 
There are amazing alterations you'll no doubt find amazing as a slot player. What changed?
First, let's begin with the soundtrack. It will remind you of popular movies and TV shows in the 80s. Why use such a track? It has a great role to play. It makes the whole thing versatile and enjoyable as well. Most precisely, it is a perfect soundtrack that goes well with a wide range of activities. 
The audiovisuals also have an improvement that makes this slot a perfect summer hit for casino slots enthusiasts. Someone who has analyzed it carefully might argue that the graphics are not that good especially now when there are amazing ones out there. Indeed, while the graphic cards it uses may not be the latest, they are perfect for the theme. 
Another thing to note about Hotline 2 is the theatrics. Talk about Karoline Wagner, the phenomenal guest star and you realize that there's a lot to enjoy. So, in a nutshell, if you haven't already played Hotline 2, then this is not just another slot. 
You don't just play it, but you get lost to it. Indeed, the developer, NetEnt, gives you the best! 
Quick Hotline 2 Takeaways
In a nutshell, Hotline 2 has quite some new stuff to offer. 
The features are great, and the slot is simple and fun to play. It is, therefore, a perfect fit for a player who wants a straightforward game. 
The best part? You can make it even more interesting than you ever imagined, depending on how you play it. 
DogHouse Megaways 
When it was released first in the year 2019, DogHouse won the hearts of many slot enthusiasts for many reasons. First, it was a big studio hit and a welcome one for the casino fans. Secondly, its features, such as the cartoon hounds resonated strongly with players. It's still the case by the way. 
Now, to the current DogHouse mega ways, there are lots of things to note. While the features are less the same as those of the original version, there are new additions you should beware of as a player. There are not many anyway. Just one or two things added, but it is good to note. 
One great addition to note is a feature called Raining wilds free spins that when triggered 3, 4, 5, or 6 scatters, awards you 15, 18, 25, or 30 spins respectively. But, that's not all. You also get a chance to buy bonuses instead of waiting for more than three scatters to appear. 
The other thing to remember is that you can only trigger the bonus game once you land three or more scatter symbols. Also, the moment you trigger the bonus game, you have the freedom to choose between sticky wilds free spins and raining wilds free spins. 
You might already beware of these features if you had mastered the original DogHouse. 
Quick DogHouse Megaways Takeaways 
Generally, DogHouse Megaways is a great version though not very different from the original version. It is, however, a reliable release that looks great. As already explained, it all depends on what angle you look at it. 
If you want something that retains the original mega way experience, then this is a perfect slot. However, if you were expecting changes, then do not feel disappointed when you realize they are not much different from what you already knew. 
Slots Are Enjoyable When You Know How to Hit the Right
You'll agree with us that slots are among the best casino games. They are easily available, and you do not need to be a guru to play them. 
Find the best casino and enjoy the new Hotlines 2 and DogHouse Megaways!
Scientific Games Signs New Instant Games Contract with Croatian National Lottery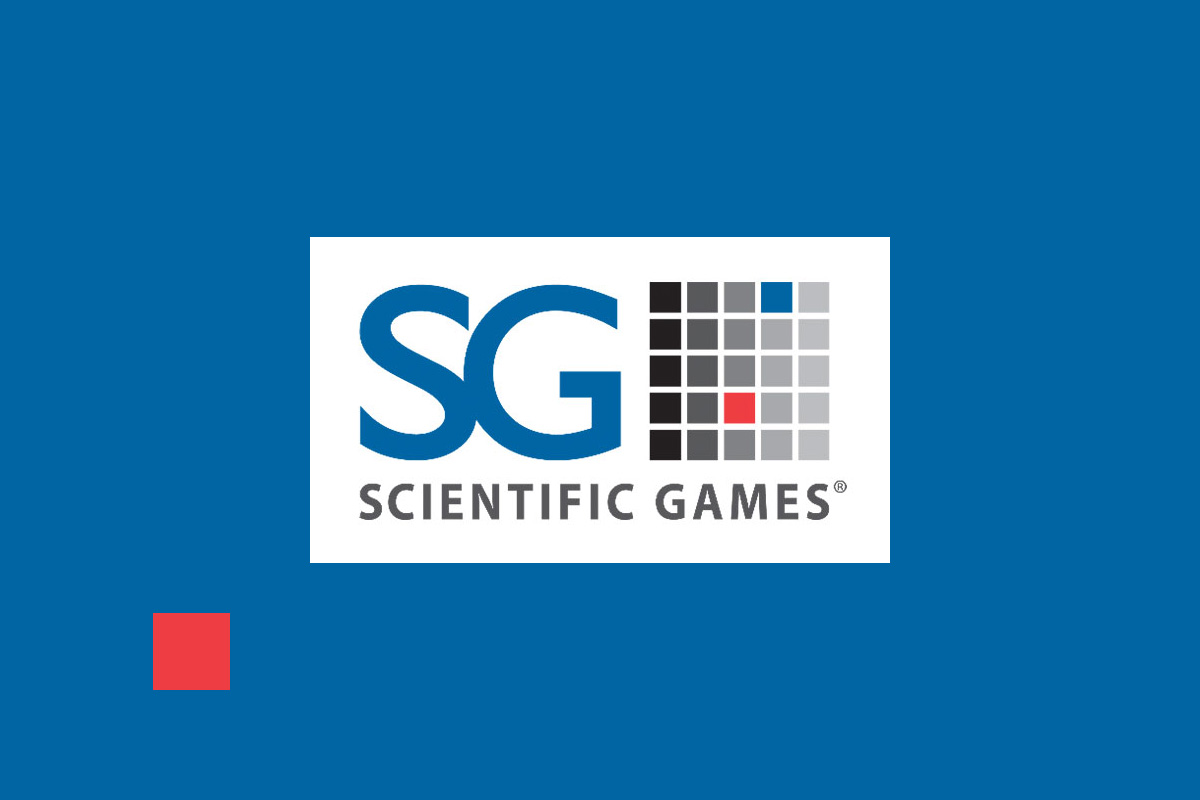 Reading Time:
< 1
minute
Scientific Games Corporation has entered into a new two-year deal to provide lottery instant scratch games to Hrvatska Lutrija, the National Lottery of Croatia, continuing a successful two-year collaboration that has grown retail sales for the products 60% since 2018.
Scientific Games provides Hrvatska Lutrija with instant game portfolio management and has developed a variety of products to entertain Croatian players and drive maximum proceeds to financially support valuable projects that contribute to the development of society in Croatia, including humanitarian causes, science, education, culture, environmental and health protection.
"We are extremely pleased with the growth of our instant game product category since our relationship with Scientific Games began just under two years ago, and we look forward to continuing our good work together for two more years. The incredible growth of the product in this short time can be credited to Scientific Games' global expertise fully developing instant game portfolios with both entertainment value and the Lottery's beneficiaries in mind," Mario Musa, President of the Board of Hrvatska Lutrija, said.
"There is great potential to responsibly grow the instant product category further in Croatia. As we begin to work even more closely to refine the offering, the future to create proceeds to the Lottery's beneficiary is very bright. Instant games as a game entertainment category is not fully realized in many European markets, and the National Lottery of Croatia's recent success is a tremendous example of the product's potential," John Schulz, SVP Global Instant Products for Scientific Games, said.
French Gaming Market Insights & Forecast Report 2020-2024: Focus on Lottery, VLT Machines, Sports Betting, Horse Race, Table Games & Poker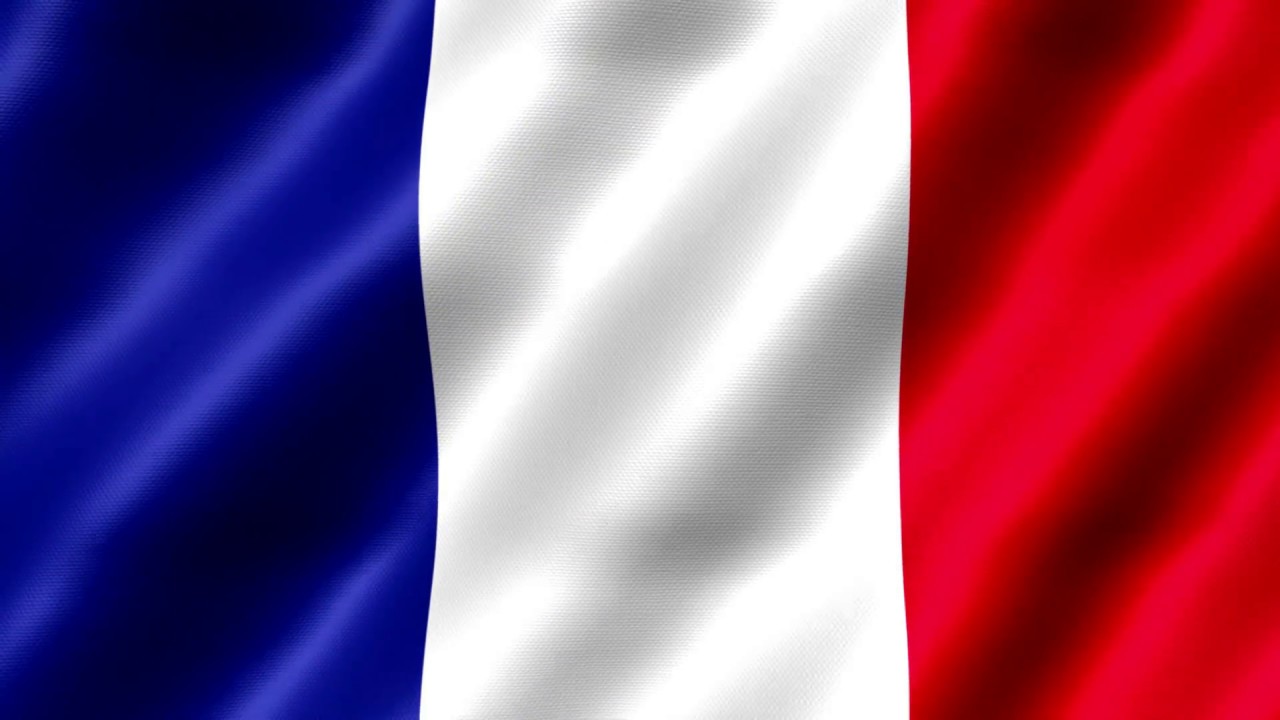 Reading Time:
2
minutes
The "French Gaming Market (Lottery, VLT Machines, Sports Betting, Horse Race, Table Games & Poker): Insights & Forecast with Potential Impact of COVID-19 (2020-2024)" report has been added to ResearchAndMarkets.com's offering.
The French gaming market is estimated to reach US$13.16 billion in 2024, growing at a CAGR of 2.29% for the period spanning from 2020 to 2024.
The factors such as rising number of smartphone users, increasing demand for internet of things, strong mobile gaming growth, growth of sports events and growing online sports betting are expected to drive the market.
However, growth of the industry will be challenged by stringent government regulations, security issues and high tax rates. A few notable trends include a growing number of online women gamblers, changing consumer gambling habits, increasing use of virtual money, adoption of VR and AR technologies and use of AI technology.
The French gaming market is segmented into lottery, VLT machines, sports betting, horse race betting, table games and poker. The French gaming market is highly dominated by lottery owing to growing interest, and the rising number of dual-income households.
The French gaming market is expected to grow in future due to rising expenditure on entertainment means, growing mobile gaming and increasing adoption of digital gaming. Sports betting represents the fastest growing market for gaming with an increase in sports tournaments and rising number of online sports competitions in the form of video gaming.
Scope of the report:
The report provides a comprehensive analysis of French gaming market, segmented into, lottery, VLT machines, sports betting, horse race betting, table games and poker.
The market dynamics such as growth drivers, market trends and challenges are analyzed in-depth.
The competitive landscape of the market, along with the company profiles of leading players (GVC Holdings Plc, FDJ and Kindred Group Plc) are also presented in detail.
Key Target Audience:
Gaming Companies
End Users
Consulting Firms
Investment Banks
Government Bodies & Regulating Authorities
Key Topics Covered:
1. Introduction
1.1 Gaming
1.2 Types of Gaming
1.3 Gaming Regulations in France
1.4 France Vs Other European Countries
2. Impact of COVID-19
2.1 Online GGR Growth
2.2 Online Growth by Product
3. French Gaming Market Analysis
3.1 French Gaming Market by Revenue
3.2 French Gaming Market Forecast by Revenue
3.3 French Gaming Market by Segment
3.3.1 France Lottery Market by Revenue
3.3.2 France Lottery Market Forecast by Revenue
3.3.3 France VLT Machine Market by Revenue
3.3.4 France VLT Machine Market Forecast by Revenue
3.3.5 France Sport Betting Market by Revenue
3.3.6 France Sport Betting Market Forecast by Revenue
3.3.7 France Sports Betting Market Mix
3.3.8 France Online Sport Betting Market Breakdown
3.3.9 France Horse Race Betting Market by Revenue
3.3.10 France Horse Race Betting Market Forecast by Revenue
3.3.11 France Poker Market by Revenue
3.3.12 France Poker Market Forecast by Revenue
4. Market Dynamics
4.1 Growth Drivers
4.1.1 Rising Number of Smartphone Users
4.1.2 Growing Online Sports Betting
4.1.3 Increasing Demand for Internet of Things (IoT)
4.1.4 Strong Mobile Gaming Growth
4.1.5 Growth of Sports Events
4.2 Key Trends & Developments
4.2.1 Growing Number of Online Women Gamblers
4.2.2 Changing Consumer Gambling Habits
4.2.3 Increasing Use of Virtual Money
4.2.4 Adoption of VR and AR Technologies
4.2.5 Use of AI Technology
4.3 Challenges
4.3.1 Stringent Government Regulations
4.3.2 Security Issues
4.3.3 High Tax Rates
5. Competitive Landscape
5.1 French Market
5.1.1 Key Players – Revenue Comparison
5.1.2 Key Players – Market Cap Comparison
5.1.3 Key Players- Online Sports Betting
6. Company Profiles
6.1 GVC Holdings Plc
6.1.1 Business Overview
6.1.2 Financial Overview
6.1.3 Business Strategies
6.2 FDJ
6.3 Kindred Group Plc.
For more information about this report visit https://www.researchandmarkets.com/r/n94o0l
IGT Demonstrates Continued Corporate Social Responsibility Leadership with 13th Annual Sustainability Report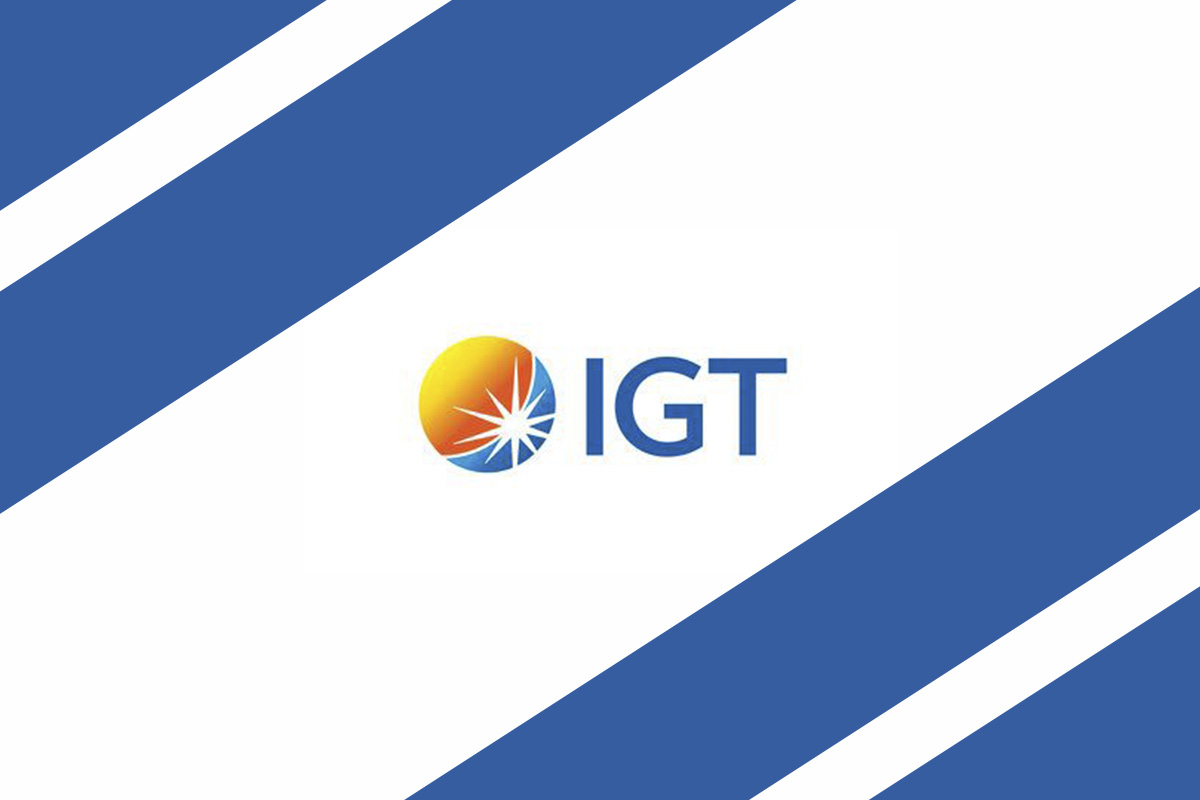 Reading Time:
2
minutes
International Game Technology PLC has announced the release of its 13th annual Sustainability Report, which demonstrates the Company's drive to create value globally, increase its socially responsible corporate citizenship, and report on its activities transparently.
"IGT's 2019 Sustainability Report celebrates the significant progress that we continue to make with our corporate social responsibility initiatives and ongoing support of responsible and sustainable practices that positively impact our customers and the communities we serve," said Marco Sala, IGT CEO. "IGT's commitment to the well-being of our employees, high standards of integrity and ethical conduct, diversity and inclusion, and professional development build on the strength of our brand and create value for our stakeholders throughout the world."
IGT's corporate social responsibility strategy is centered on four key pillars: Valuing our People, Advancing Responsibility, Supporting our Communities, and Fostering Sustainable Operations. The 2019 Sustainability Report shows IGT's commitments and achievements in generating value for a range of stakeholder groups, including employees, customers, communities, and suppliers.
Highlights of the report include:
Valuing Our People: IGT supports a fair, inclusive culture where all employees feel valued, respected, and engaged. IGT enriches employee development through career pathing and mentoring.

In 2019, IGT's Office of Diversity and Inclusion expanded its Diversity and Inclusion Groups (DIGs), adding SuperAbilities at IGT, which empowers and promotes the rights of people with disabilities; Military Veterans at IGT; and a group for employees age 50 and over. These were added to the already existing Pride with IGT LGBTQ+ group and the WIN with IGT Women's Inclusion Network group.

Advancing Responsibility: IGT is committed to player protection and product integrity. Through its comprehensive responsible gaming program, IGT contributes features and capabilities to promote safer gambling and prevent underage play. To protect data, a robust security incident management system is enacted to prevent cyberattacks 24 hours a day.

In 2019, the Company joined the Global Lottery Monitoring System, as well as the Sports Wagering Integrity Monitoring Association, to support responsible gaming in the betting vertical by addressing concerns around match-fixing and continuous monitoring.

Supporting Our Communities: IGT supports communities where it operates and where its employees live through corporate programs that align with its sustainable development goals (SDGs). IGT's Community Ambassador program focuses on community engagement at the local level while aligning with global giving efforts. Employee-driven giving programs complement the corporate programs by supporting the local causes that are important to individual employees.

IGT's flagship community initiative, After School Advantage, has provided non-profit community agencies and public schools with 300 digital learning centers in the past 20 years to help at-risk children gain critical, competitive skills, further supporting the Company's SDGs. IGT refreshed the program to support inclusive and equitable quality education and future employment with an emphasis on Science, Technology, Engineering, Arts, and Math (STEAM).

Fostering Sustainable Operations: IGT ensures its suppliers meet high economic, ethical and environmental standards as outlined in the Company's Supplier Code of Conduct. In addition, IGT strives to continually improve its environmental management systems and processes to reduce its environmental impact.

In 2019, IGT offices and facilities worldwide implemented environmentally friendly initiatives such as applying practical lighting schedules to save 251,000 kWh at the Las Vegas office; installing a high-powered corrugated cardboard baler to create 286 tons of recyclable material at the

Reno, Nev.

site; and lowered CO2 emissions by 64 tons for Lottomatica in

Italy

by executing remote troubleshooting for point of sale terminals.
The 2019 report is available online at www.IGT.com under Global Responsibility.