Upgraded tech: Plug in with All-in for easy iGaming localization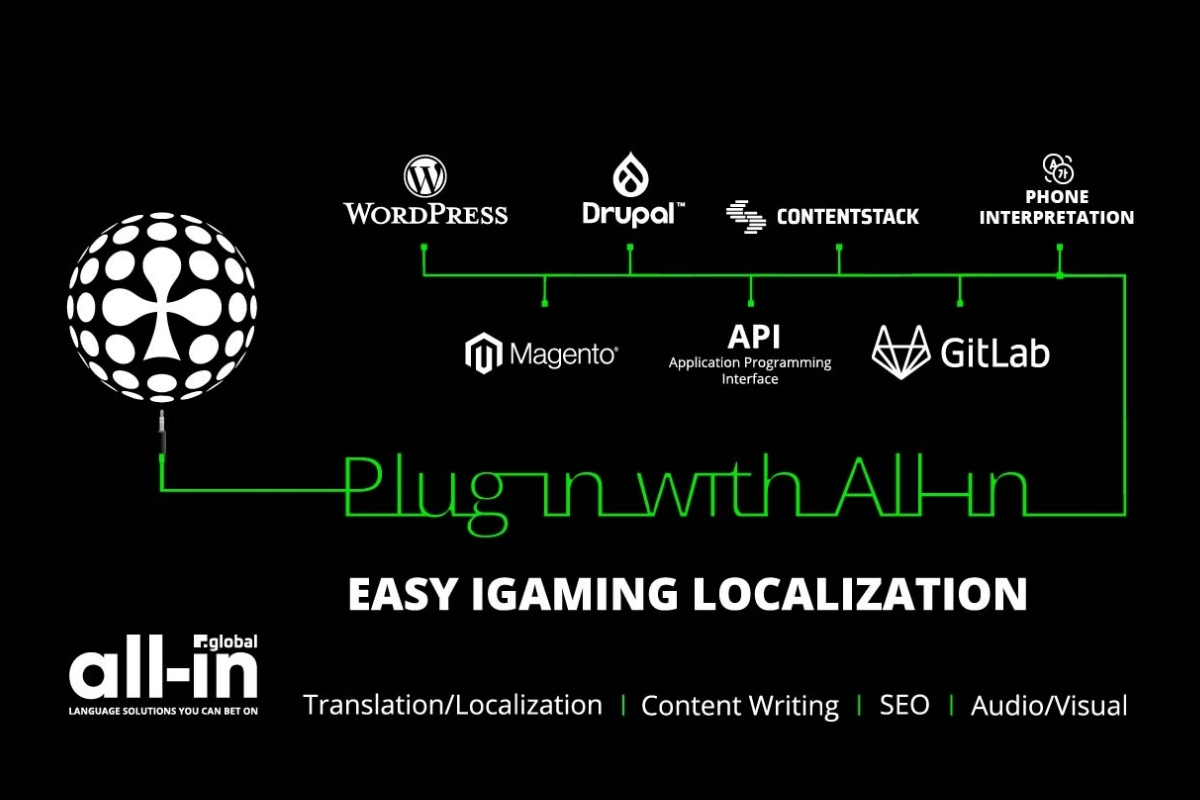 Reading Time:
3
minutes
All-in Global is making the iGaming localization process easier than ever by providing a range of effortless ways for companies to choose from in order to plug in with the All-in translation system.
The language service provider dedicated to the gaming industry has been proudly delivering high-quality content for more than a decade now, and it keeps reinventing itself to keep up with a dynamic world of technological innovations. Recently, they presented their updated technology by way of an entertaining, informative, and interactive video where 4 rib-tickling characters explain the up-to-date tech features that are turning the iGaming content localization into a super easy process where All-in bake the entire pie for their clients.
CMS & API integration
To manually upload localized texts is a thing of the past. Clients can now simply get their back-end connected to All-in Global's translation system and thus turn their content and localization management into a much easier process. They can connect with almost any CMS system, and even get a tailored API integration.
Time to wave goodbye to migraine-triggering formatting and files sharing!
Multilingual WordPress plugin
Additionally, translating a website can be done in a few steps by simply installing and connecting the multilingual WordPress plugin with the All-in server, then selecting the pages that you need translated and, voilà! – a world-class localization squad quickly enters the frame to make the translation process as smooth as possible.
Drag & Drop Folder
There is also the possibility to conveniently transfer files using the Drag & Drop folder in order to reduce the number of exchanged e-mails and increase communication efficiency between clients and Project Managers.
Phone Interpretation
If are you closing online deals these days, the phone interpretation service is something you don't want to miss out on. Many of today's business meetings occur online, and All-in Global have the perfect 24/7 solution for those scheduled online/telephone calls where you need an interpreter so that everyone attending can understand everything correctly. They will send you a unique dial-in code, and before you know it, an interpreter familiar with your sector's terms and topics will be available on the line.
Now that you know their new tech features, we recommend their segmented interactive video where you meet these 4 fabulous characters. They will explain humorously and in detail how to plug-in with All-in.
Each character is meant to represent a different segment of All-in Global's clientele:
Eric Smartman: recommended for busy iGaming and esports entrepreneurs who swear a lot.
Morgan Freewoman: recommended for iGaming creatives who love to own the narrative.
Charlotta Johanson: recommended for Karaoke lovers who got lost in translation.
Daniel Attenthourough: recommended for iGaming developers who fancy the lifestyle of digital nomads.
If you are looking for a reliable partner to safely localize your content into any language that will be relevant and engaging to your global audiences, contact All-in Global. They are constantly building up their expertise and resources to stay the #1 Language Service Provider for the iGaming sector.
Get in touch at [email protected]
If you are interested in finding more about All-in Global, watch the EGC2020 panels moderated by our CEO Tiago Aprigio and our SEO manager Vasco Albuquerque.
LATEST INDUSTRY INNOVATION AND HOW THE INDUSTRY HAS ADAPTED TO CURRENT TIMES (INTERACTIVE) (SPONSORED BY ALTENAR) – 15:40 – 17:00 CEST – 6th of October
Confirmed speakers:
Stanislav Silin (CEO at Altenar)
Dennis Tsalikis (CEO at Fantasy Sports Interactive)
Lyubomira Petrova (Chief Marketing Officer at UltraPlay)
Norbert Mathies (Managing Director at Spinmatic Entertainment)
Glen Bullen (CCO at DAOGroup)
Moderator: Vasco Albuquerque (SEO Manager at All-in Global)
OPERATION: OUTLOOK 2021 (INTERACTIVE) (SPONSORED BY ALTENAR) – 15:55 – 18:00 CEST – 7th of October
Confirmed speakers:
Dinos Stranomitis (Chief Operating Officer at Altenar)
Robert Dowling (Chief Commercial Officer at Singular)
Evan Davis (Managing Director, Sports Betting and Gaming for SeventySix Capital Sports Advisory)
Ron Segev (Founding Partner of Segev LLP)
Moderator: Tiago Aprigio (CEO at All-in Global)
Stakelogic Enters Estonian Market with Optibet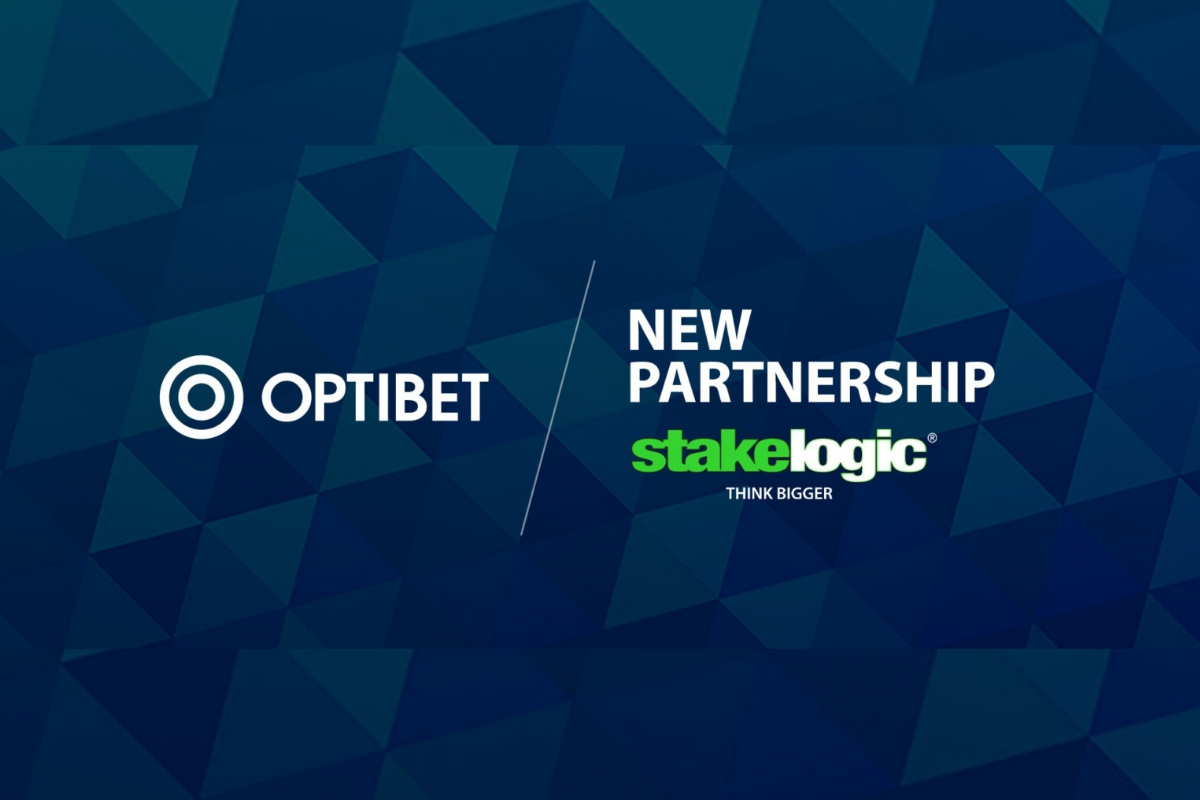 Reading Time:
< 1
minute
Online slot developer Stakelogic has entered into the Estonian market with its new operator partner Optibet.
Players at Optibet in Estonia can now access Stakelogic's biggest hits including Book of Cleopatra Super Stake, Book of Adventure Super Stake, Book of Anubis, Dragons and Magic, Black Gold Megaways and many more.
"We are excited to have entered the Baltic market with a prestigious operator partner, Optibet. Our slots have taken the industry by storm over the past 12 months and we believe they will prove to be just as popular in the Baltics. Optibet has already achieved great things and is one of the largest gambling brands in the market. The addition of our slot games means that it will be able to further distance itself from its rivals and deliver the best experience to players," Salvatore Marino, Sales Director of Stakelogic, said.
"Integrating Stakelogic's suite of games is a major coup for Optibet as its slots are in high demand among players in the country right now. To be the first to offer them marks us out as a true leader in the market," Chris Davis, Chief Product Officer at Optibet, said.
Caesars and Mohegan Face Delays in Korean IR Projects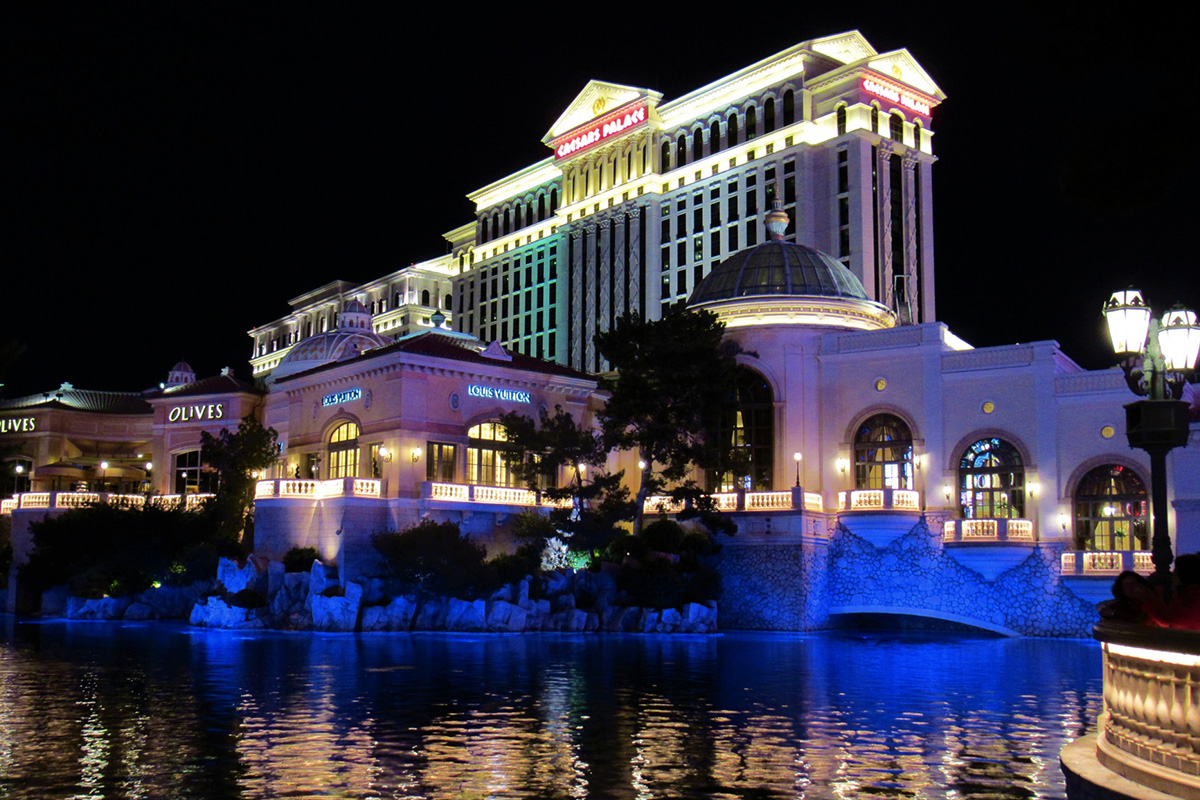 Reading Time:
< 1
minute
Caesars Entertainment Corp and Mohegan Gaming & Entertainment are facing significant delays in their Korean integrated resort projects due to the financing concerns caused by the COVID-19 pandemic.
According to South Korean news outlets, Caesars Korea – part of the expansive project called Midan City in Yeongjong Island – and Mohegan's Inspire are having trouble securing the final capital needed to complete their projects.
The future of Caesars Korea has been in some doubt over the past year following the merger between Caesars Entertainment Corp and Eldorado Resorts, with Eldorado CEO Tom Reeg – now CEO of the merged Caesars entity – stating in June 2019 that the company's international expansion opportunity would "have to be stupendous for us to be running in that direction."
The company subsequently stated in August 2019 that it was capping the amount of additional cash it was willing to directly invest into Caesars Korea at US$60 million – having already contributed US$80 million to the US$700 million project – with the remainder to be provided by outside financing. However, the company has spoken little publicly about its Korea project since the US$17.3 billion merger with Eldorado was completed in June of this year.
Mohegan Gaming CEO Mario Kontomerkos stated as recently as July that his company's Inspire Korea project remained on track for a 2022 launch, adding that Mohegan remained fully committed to its international expansion efforts.
"The pandemic has shown us that diversification into the international arena is important for our ability to stand for those generations, and so the project in South Korea, called Inspire, remains on track for launch in 2022," he said.
Yggdrasil releases its new title Hades with unique Gigablox ™ mechanic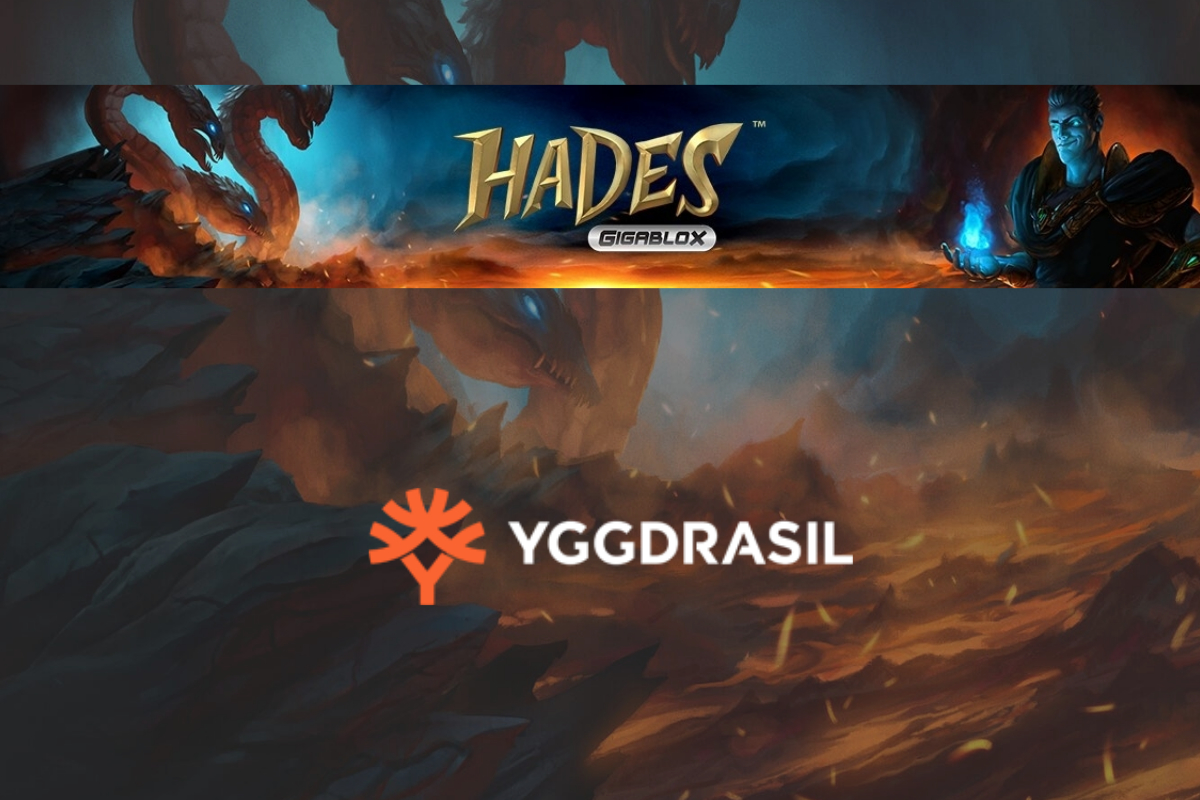 Reading Time:
< 1
minute
Yggdrasil, the leading worldwide publisher of online gambling content, has unlocked the doors to the underworld in its latest Gigablox™ title, Hades.
Featuring Yggdrasil's unique mechanic, the 6×6 reel can see a Gigablox™ land on any spin with any symbol transforming into giant blocks that lead to big wins.
Set in the ghoulish underworld realm of the King of the Dead, Hades is packed with devilish delights, including the Wild Hunt feature, which sees the Lord of the Underworld dive into the reels turning symbols into wilds for even more opportunity to claim big prizes.
To trigger the Free Spins mode, players need to find five or more scatter symbols, with the biggest Gigablox™ symbols bringing up to 16 scatters in one go. Every spin triggers the Wild Hunt while Hades will also battle all high symbols. The more battles are won, the more the Cerberus Multiplier will increase, with up to 10x multiplier values available throughout the Bonus Feature.
Hades Gigablox™ is the second title utilising Yggdrasil's unique new mechanic after player-favourite Lucky Neko, and joins the provider's recent release Hyperburst among its growing proprietary slot offering. Yggdrasil's portfolio is also complemented by titles from the burgeoning YG Masters program.
Jonas Strandman, Senior Games Strategist at Yggdrasil, said: "We're delighted to launch our latest Gigablox™ title, Hades, as we invite players to enter the King of the Underworld's realm and escape with the riches below.
"Our commitment to innovation has seen us develop a number of new mechanics this year and Gigablox™ turns every spin into one with huge win potential, appealing to all player types. The mechanic has already been a huge hit with players and we are thrilled to launch this second Gigablox™ title with its dark theme, fantastic graphics and engaging features."