Bitcoin and Casinos – Why the Dynamic Duo Are Successful and Here to Stay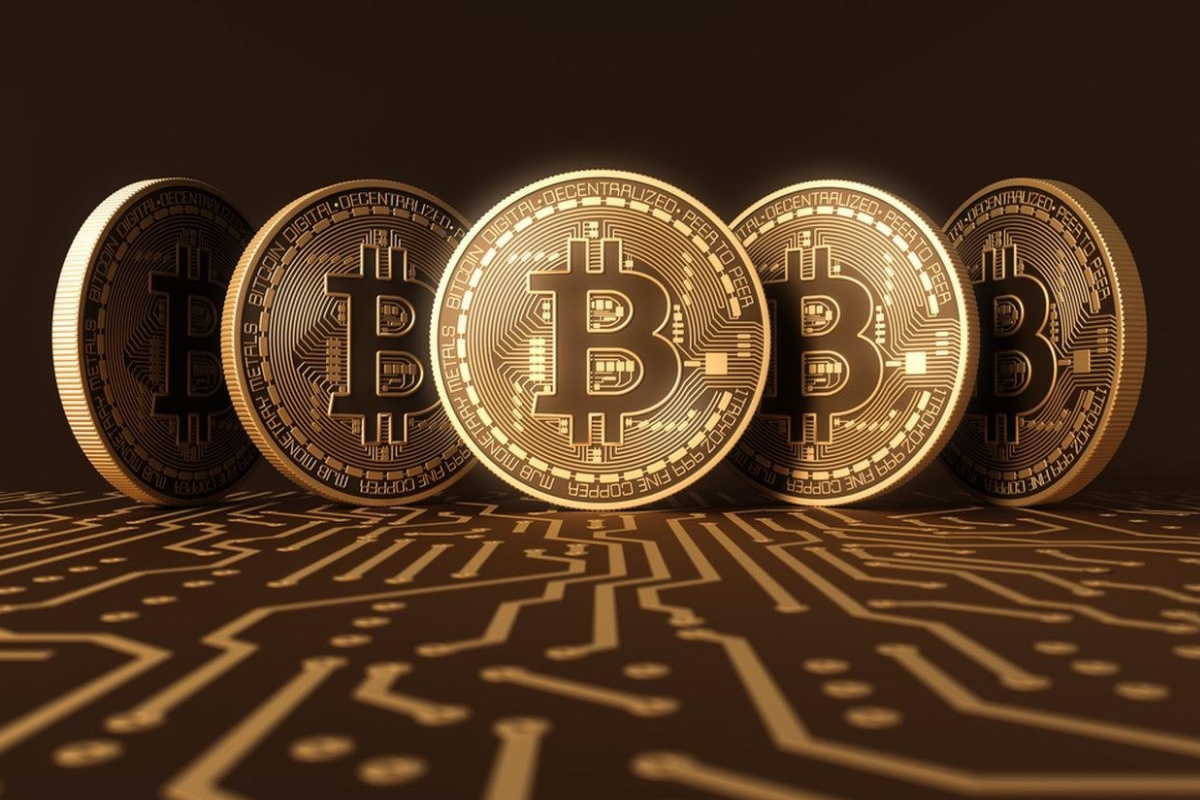 Reading Time:
5
minutes
When Bitcoin first made its foray into the financial scene, it seemed like little more than an experiment. The idea behind this new form of money was introduced during the peak of the 2008 financial crisis.
Bitcoin was a new form of money with no central governing entity. Rather, it made use of a transparent, distributed ledger system for recording transactions. A network of peers was responsible for keeping things moving.
Bitcoin has come a long way since then and is currently valued at over $10,900. But the journey there has been anything but smooth.
Bitcoin 'Bubbles' and Obituaries Rock Cryptosphere
Due to its massive volatility, the reigning king of crypto has been dismissed numerous times along the way. The very first spike in Bitcoin's price took place on July 12, 2010. At the time, price shot up tenfold from $0.008 all the way to $0.08. In 2011, it sung more wildly, reaching a new peak of $31.
A more remarkable price spike took place in 2013. After skyrocketing to an all-time high of over $1,000 in November that year, price fell to about $177 over a span of 12 months.
But one of the most memorable bubbles of all time was the 2017/2018 one. Back then, BTC made its most astronomical ascent to an all-time high of nearly $20,000 in December 2017. Come January, it first dropped to $10,000, hovering there for a while before falling below $5,000.
As a result of these roller coaster rides, there have been at least 382 obituaries to its name. These typically take the form of essays explaining why Bitcoin is doomed to fail. The oldest of these was announced on December 15, 2010, while the most recent was on September 4, 2020.
Bitcoin Adoption Hits New Highs
However, during this time, Bitcoin has seen enormous adoption as can be seen from its usage milestones. As of September 30, 2020, the total number of transactions that have taken place on the Bitcoin blockchain was 573,063,000 according to Blockchain.com. This has not been seen more clearly than in the gambling industry, which now boasts over 200 different Bitcoin casinos with thousands of different games.
On average, about 350,000 transactions are confirmed on the network every day. That translates to approximately 15,000 transactions per hour or 4 transactions every second. Moreover, unique BTC accounts have grown at a rate of almost 60% per year over the past five years.
BitInfoCharts shows that there are over 23 million Bitcoin addresses and more than 800,000 active users on the network every day.
Decentralization Meets Smart Contracts
A noteworthy development that resulted from the launch of Bitcoin was that it spawned an entire ecosystem of digital assets. Bitcoin's launch had introduced not just a digital asset but also a technology known as blockchain.
A blockchain refers to a public, decentralized ledger that makes it possible to securely record transactions, thus eliminating the role of an intermediary. The concept was so revolutionary that it inspired the creation of new blockchains beyond Bitcoin.
The first of this new family of digital assets was Ethereum, offering new functions below the value transfer that Bitcoin offered. Specifically, Ethereum was created for the execution of smart contracts and decentralized applications (DApps).
However, the idea of smart contracts actually preceded the launch of the Ethereum blockchain. Its roots are traced back to 1994 when Nick Szabo suggested the use of protocols to facilitate contracts. His idea of a digital contract would offer more features than what conventional contracts offered and reduce transaction costs.
Vitalik Buterin, Ethereum co-founder, built on this concept, implementing smart contracts into a blockchain system in 2013. As used in blockchain, smart contracts are scripts that implement a traditional contract using code. They are self-executing in the sense that the moment specified conditions are met, they go into effect.
The application of the concept makes it possible for parties that are completely unknown to each other to get into agreements without requiring a middleman. All the terms and conditions of a smart contract are accessible to relevant parties. Consequently, there is no possibility of a dispute arising after it comes into force. Moreover, they make it possible to execute transactions much faster than in the traditional process. And since they make use of a high level of encryption, they are secure.
Courtesy of the marriage between decentralized transactions and smart contracts, a whole new world of possibilities came to birth. One of these was the emergence of stablecoins.
Stabilizing Crypto Volatility – The Birth of Stablecoins and Bitcoin Casinos
Like most useful innovations, the emergence of stablecoins was driven by a real market need. Going back to the very beginning, cryptocurrencies were launched to address pain points in the existing financial system.
But while they excelled at being a medium of exchange, they failed terribly at being a store of value. Their values have been known to fluctuate by double digits on a normal day, and this makes them highly ineffective at the latter role.
Stablecoins provided the answer to this quagmire, as they have what it takes to minimize price movement. In order to achieve this, they are pegged to various assets such as commodities and currencies. Thanks to their fundamental framework, they provided a basis for enjoying all the benefits of crypto without the risk of value fluctuations.
Notably, Ethereum is the most popular blockchain protocol choice for the launch of stablecoins. In fact, at least 50% of all active stablecoins run on the Ethereum blockchain. Among the reasons for this popularity is the fact that it supports the integration of new digital assets without the arduous process of creating new infrastructure.
Ethereum makes use of the popular ERC-20 protocol that allows for interoperability between all assets launched on its blockchain. Some of the well-known ERC-20 stablecoins include Tether (USDT), Paxos Standard (PAX), True USD (TUSD) and USD Coin (USDC) among others.
Bitcoin casinos were at the forefront of the adoption of Bitcoin and other cryptocurrencies. The introduction of stablecoin support on gambling platforms took the whole concept to a new high. Previously, concerns about value fluctuations hampered widespread adoption of crypto at casinos.
But now, users can bet stable value at casinos with all the benefits of crypto. For instance, it is possible to enjoy matchless speed in making deposits and receiving payouts. Punters also get a level of privacy that is inaccessible when using fiat money. Some crypto casinos support completely anonymous gameplay, while others require minimal personal details for registration.
In the spirit of interoperability, Bitcoin gamblers even have the opportunity to migrate their Bitcoin to the Ethereum blockchain. Above all, the level of security availed by the use of crypto is remarkable. On one hand, users do not need to upload any sensitive personal information, and on the other, cryptographic security ensures unmatched safety.
What the Future Holds for the Dynamic Duo
Bitcoin has clearly come a long way since its inception and still holds plenty of potential for various industries. The casino industry was among the first to embrace crypto and has reaped significantly from the move.
With the evolution of the technology underpinning cryptocurrencies, from the introduction of smart contracts to stablecoins, the casino industry has continued to enjoy diverse benefits. The possibility of smart contract betting is equally promising and could take the bitcoin casino sector to a new high.
Are Bitcoin Casinos The Future Of Online Betting?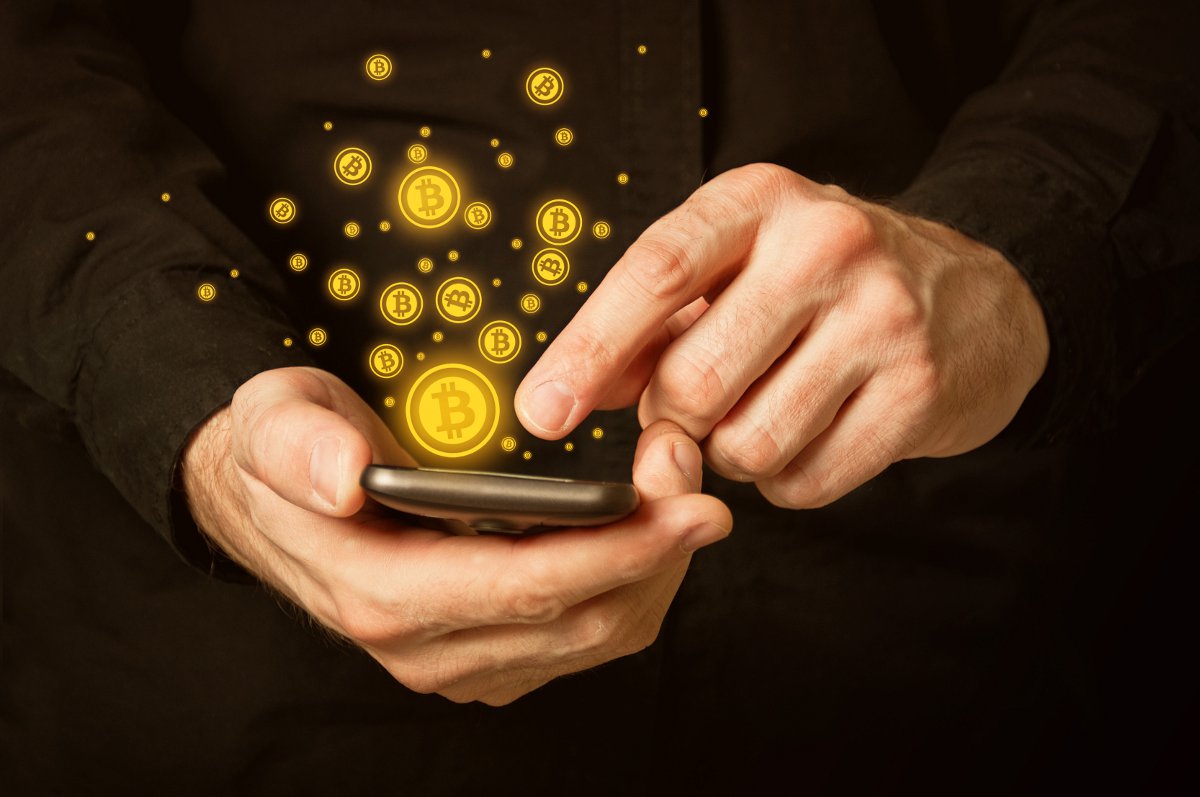 Reading Time:
2
minutes
Bitcoin has been here for more than ten years now. When it was first "invented" way back in 2009, it was more of an underground "currency" rather than formal digital money. Back then, only a few enthusiasts are playing with it, and it barely even had any value. One Bitcoin user back in 2011 even put out 10,000 pieces of BTC for auction for only $60–but no one bought it. The first real-world Bitcoin purchase was for a pizza in exchange for 10,000 BTC.
Now, Bitcoin is widely used by a lot of people, and it is even considered by a lot as this age's "digital gold." From being an ignored form of digital currency, it is now widely used in a lot of things: online shopping, trading, and investment, in online gambling through Bitcoin casinos, and a lot of other things.
How does BTC work when it comes to gambling? What are Bitcoin casinos, and how does it work? Is it any different from how existing online casinos right now work? Here are the things that you need to know.
How do Bitcoin casinos work?
A Bitcoin casino is no different from the traditional online casino that you may probably know. It offers mostly a similar set of games that you can find in every online casino. The only difference is that this type of casinos accepts Bitcoin as the ONLY form of payment.
Here are some of the most popular Bitcoin casinos right now:
Satoshidice
Switch Poker
StrikeSapphire
Bitzino
Bc-casino.com
Satoshibet
BtcSpiortsBet
BitLotto
What makes it very appealing to gamblers?
There are a lot of reasons why a lot of gamblers are opting to go to an online casino that is operating only through BTC. From security to convenience concerns, here are some of the reasons.
Anonymity
A lot of people give so much importance to their online security and privacy, including online gamblers. This is why some people even fall into the terrible mistake of using fake details in signing up for an account, only to end up being suspended if not banned from the site.
One of the security protocols for online betting sites is for its customers to provide verification information. Sometimes, this will be asked right at the start, although some would only require identity verification before the first withdrawal of the customer.
A Bitcoin casino removes all of these. Since all you need is a Bitcoin wallet ID, which is not tied to any personal information about you, you can technically play, deposit, and withdraw without disclosing any personal or financial information.
No transaction fees
Regardless of what payment method you are using–a bank account, a debit or credit card, or an e-money wallet–
What you should know
Although owning Bitcoin is technically recognized as a legal thing for most of the world, it is yet to be recognized as a real currency or legal tender. Most countries, while they consider Bitcoin and other forms of cryptocurrency legal, only see it as property but not legal tender.
When it comes to online betting using Bitcoin, no clear or definitive law outlaws it or even recognizes it as legal. Technically, since Bitcoin is not recognized as legal tender, there may be complications about its legality. However, that matter can be a confusing and complicated one. If you are looking to play in a Bitcoin casino, the best thing to do is to do thorough research on how using cryptocurrency for gambling works and the possible risks that come with it.
Bitcoin.com Exchange Announces Public Sale of the Atari Token on October 29, 2020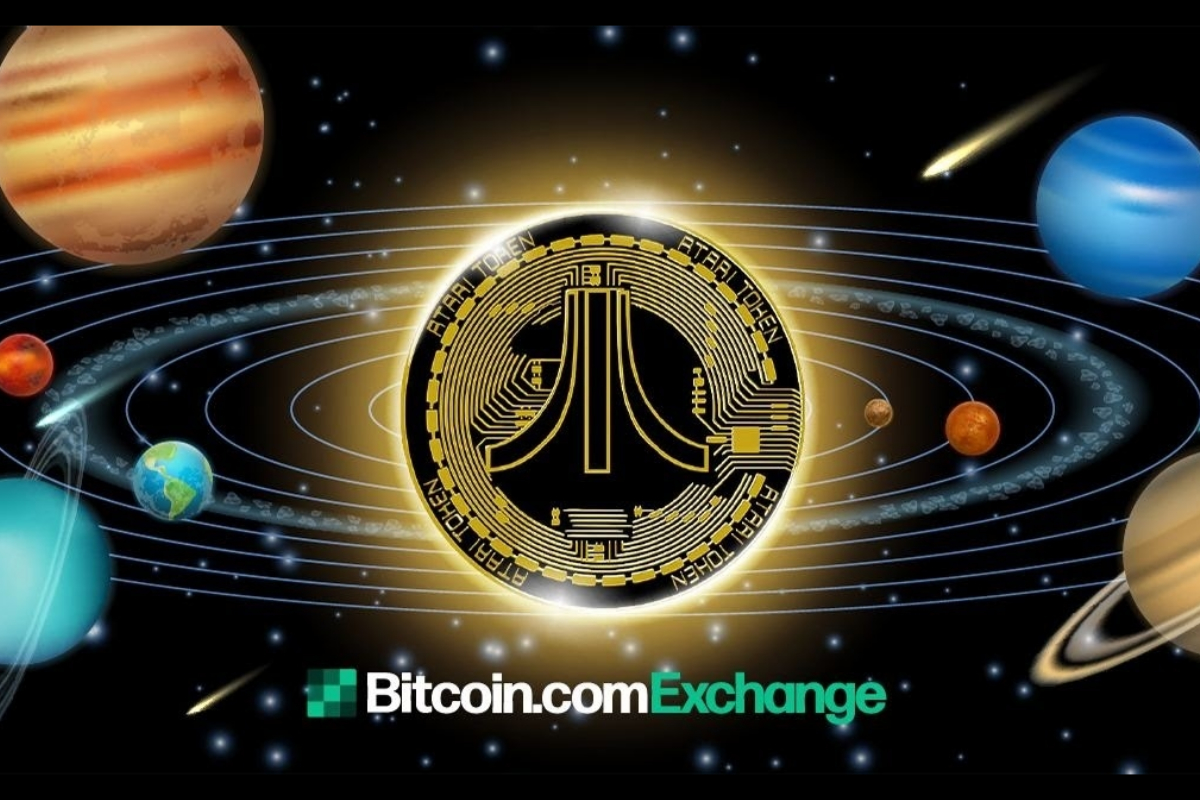 Reading Time:
3
minutes
Bitcoin.com Exchange, one of the leading authorities in cryptocurrency exchanges announces the details of the upcoming public sale of the Atari Token (ATRI).
Atari is evolving and envisioning a new mission to conquer the crypto space by creating a token to power the videogame industry, enabling access to as many platforms and users as possible via atarichain.com, the Atari wallet and more generally the creation of a blockchain-based ecosystem around the Atari brand.
Atari's objective is to progressively develop the adoption and the use cases of the Atari Token throughout the ecosystem. The Atari Group has recently entered into many partnership agreements to progressively develop the adoption and the use cases of the Atari Token. The first use cases are in the domains where the Group is already active: video games or blockchain games, with objectives to expand into DeFi for game financing. The list of such partnerships is available at www.atarichain.com.
The Atari Token is issued by Atari Chain, Ltd (Gibraltar). For more information about the Atri Token, please visit www.atarichain.com.
Prospective purchasers of the Atari Token can already register and proceed with KYC/AML procedures, using the registration page set up on the Bitcoin.com Exchange IEO platform here.
Details of the Upcoming Public Sale
Token Name: Atari Token (ATRI)

Token Type: ERC-20

Public Sale Date: October 29, 2020

Offered Price for 1 ATRI: $0.25

Hard Cap: $1,000,000 (one million US dollars)

Circulating Supply before the public sale: 68.7 million ATRITokens

Valuation of the Circulating Supply before the public sale, based on the Offered Price for 1 ATRI: $17.2 million
For more information, please visit the Bitcoin.com IEO platform here.
With the upcoming IEO, Atari and Bitcoin.com Exchange will coordinate educational and mass awareness campaigns via AMAs, direct interviews, guides, media casts and all other applicable means or direct, and indirect marketing.
"Teaming up with Bitcoin.com was a natural choice for Atari" said Frédéric Chesnais, CEO of Atari Chain. "Both teams are working hand in hand to reach mass adoption of the Atari Token, with a goal of delivering the ultimate experience in the video game and interactive entertainment industry".
"The upcoming launch of Atari Token's public sale has got the team and I ecstatic" said Danish Chaudhry, Head of Bitcoin.com Exchange. "The launch of the IEO platform supplies both teams with a foundation to push marketing efforts across the industry. The platform provides all the necessary details for our community to understand more about the Atari Token, while also giving traders the ability to pass KYC before the public sale, for a speedier process once live."
Be Part of the Progress 
Bitcoin.com Exchange has initiated the process by opening a portal where users will be able to go through KYC/AML verification before the token sale to take place in November. Kindly click the link below to start your journey with Atarichain's public sale, and pass through all the necessary requirements to get your account ready for the IEO.
What is a public sale/IEO?
In brief, an Initial Exchange Offering, commonly referred to as an IEO, is a fundraising event that is administered by an exchange. In contrast to an Initial Coin Offering (ICO) where the project team themselves conduct the fundraising, an Initial Exchange Offering means that the fundraising will be conducted on a well-known exchange's fundraising platform, similar to the upcoming Bitcoin.com Exchange Launchpad, where users can purchase tokens with funds directly from their own exchange wallet.
About Bitcoin.com Exchange:
The mission of Bitcoin.com Exchange is to empower people from all over the world to trade cryptocurrencies with ease and confidence, from first-time traders to advanced trading professionals. With high liquidity, 24/7 multilingual support and dozens of trading pairs, complemented with a high level of security, we offer an attractive platform for trading any cryptocurrency. Within one year since launch, on average, our exchange has been visited by more than 500K active traders per month, and this number continues to grow as you read this sentence.
Bitcoin betting exchange Exbet launches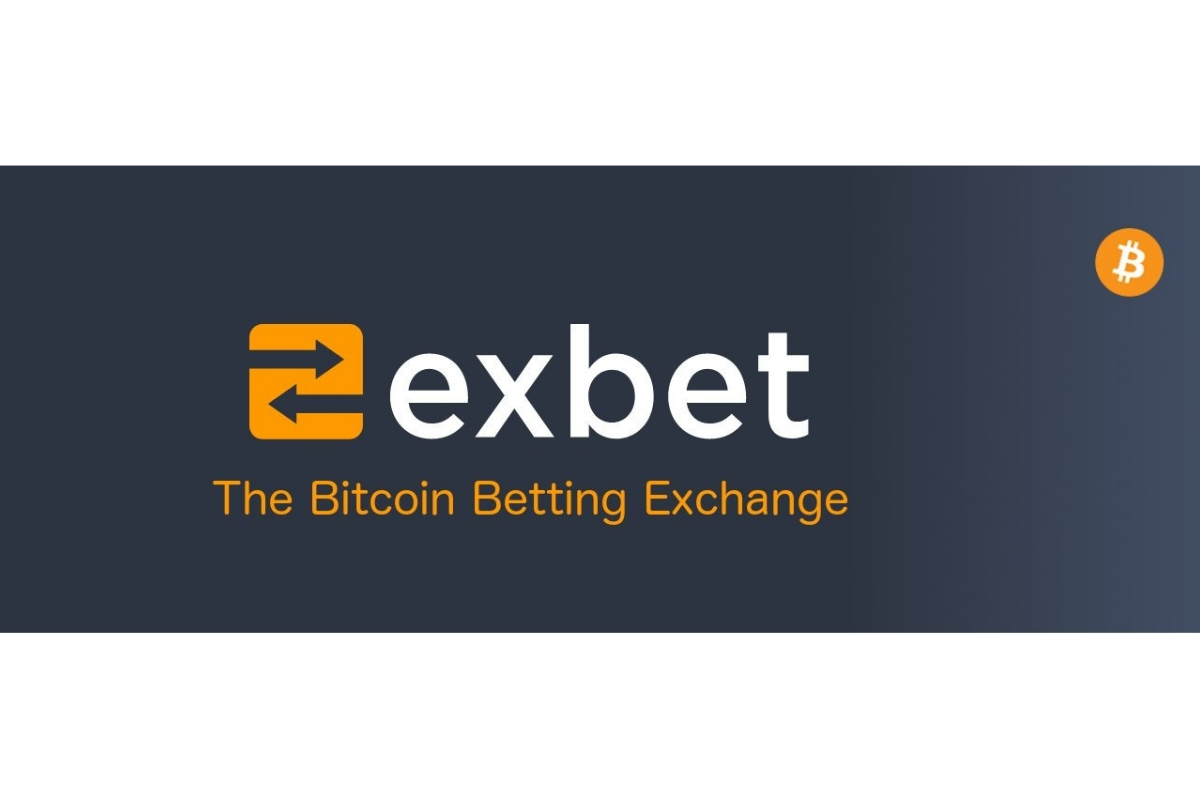 Reading Time:
< 1
minute
Exbet, the new bitcoin sports betting exchange, is now live at exbet.io, welcoming new players with an industry-beating commission rate and pre-match liquidity from launch.
Dubbed 'Betfair for Bitcoin', Exbet is the first full-featured and licensed betting exchange to use the popular cryptocurrency as its native payment option.
It launches with a one percent flat rate commission, significantly undercutting rival exchanges.
Users can trade across all major soccer leagues, NFL, and cricket's IPL, with additional sports and leagues, including the NBA, to be added in 2020 and beyond. Much like sites such as CryptoCasinos.com, that allows players to do the same for casino games.
Exbet also provides API integration for algorithmic trading and third-party tools, and is already seeing encouraging pre-match liquidity on its markets.
David Evans, Exbet COO, said: "With the sporting calendar back on track, we are thrilled to launch Exbet, the world's first fully-featured and licensed Bitcoin betting exchange. Betting exchange users have, for too long, been neglected by a handful of operators more focused on short-term gains than the long-term health of the vertical.
"We see considerable opportunities at the intersection of blockchain and betting exchanges, with many cryptocurrency users already familiar with exchange mechanics.
"This new audience, combined with a growing number of exchange veterans and market makers switching to Bitcoin for our low commission rate, means we can offer strong pre-match liquidity immediately."
The launch of Exbet will be supported by a range of marketing activities over the coming months, as the platform looks to build in-play liquidity.