Bitcoin and Casinos – Why the Dynamic Duo Are Successful and Here to Stay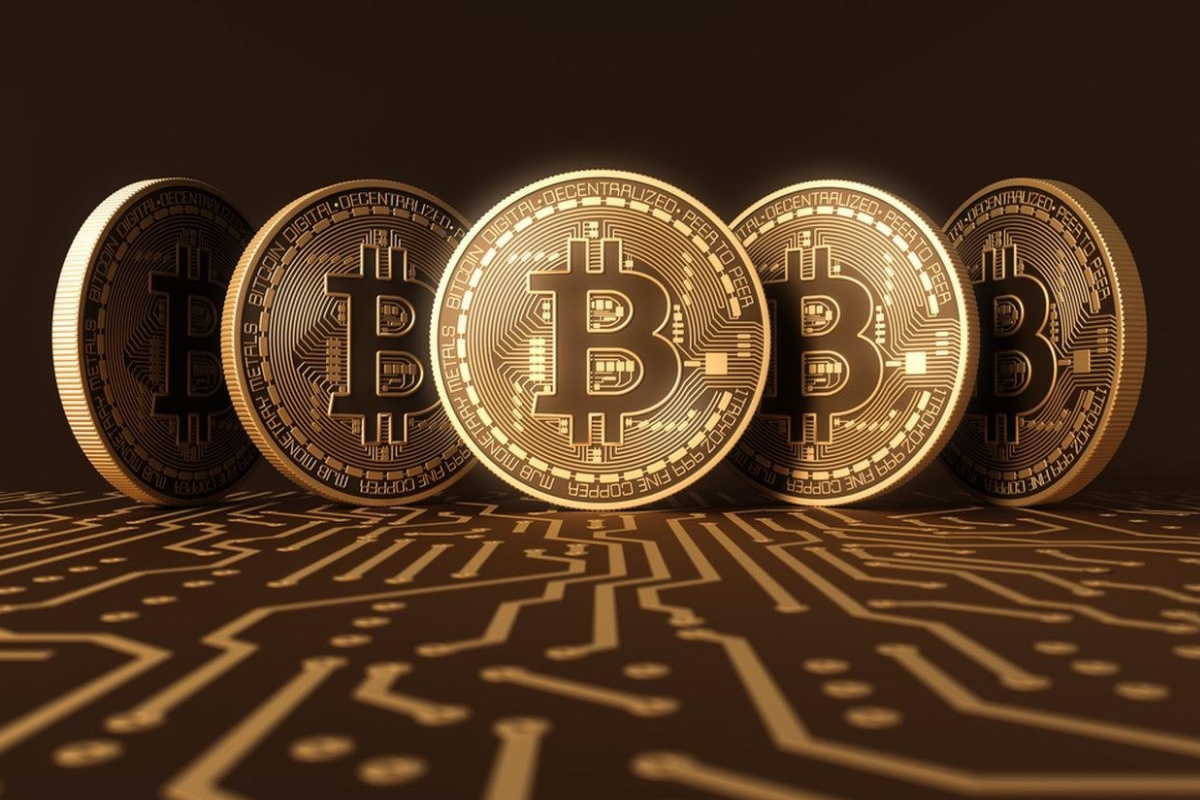 Reading Time:
5
minutes
When Bitcoin first made its foray into the financial scene, it seemed like little more than an experiment. The idea behind this new form of money was introduced during the peak of the 2008 financial crisis.
Bitcoin was a new form of money with no central governing entity. Rather, it made use of a transparent, distributed ledger system for recording transactions. A network of peers was responsible for keeping things moving.
Bitcoin has come a long way since then and is currently valued at over $10,900. But the journey there has been anything but smooth.
Bitcoin 'Bubbles' and Obituaries Rock Cryptosphere
Due to its massive volatility, the reigning king of crypto has been dismissed numerous times along the way. The very first spike in Bitcoin's price took place on July 12, 2010. At the time, price shot up tenfold from $0.008 all the way to $0.08. In 2011, it sung more wildly, reaching a new peak of $31.
A more remarkable price spike took place in 2013. After skyrocketing to an all-time high of over $1,000 in November that year, price fell to about $177 over a span of 12 months.
But one of the most memorable bubbles of all time was the 2017/2018 one. Back then, BTC made its most astronomical ascent to an all-time high of nearly $20,000 in December 2017. Come January, it first dropped to $10,000, hovering there for a while before falling below $5,000.
As a result of these roller coaster rides, there have been at least 382 obituaries to its name. These typically take the form of essays explaining why Bitcoin is doomed to fail. The oldest of these was announced on December 15, 2010, while the most recent was on September 4, 2020.
Bitcoin Adoption Hits New Highs
However, during this time, Bitcoin has seen enormous adoption as can be seen from its usage milestones. As of September 30, 2020, the total number of transactions that have taken place on the Bitcoin blockchain was 573,063,000 according to Blockchain.com. This has not been seen more clearly than in the gambling industry, which now boasts over 200 different Bitcoin casinos with thousands of different games.
On average, about 350,000 transactions are confirmed on the network every day. That translates to approximately 15,000 transactions per hour or 4 transactions every second. Moreover, unique BTC accounts have grown at a rate of almost 60% per year over the past five years.
BitInfoCharts shows that there are over 23 million Bitcoin addresses and more than 800,000 active users on the network every day.
Decentralization Meets Smart Contracts
A noteworthy development that resulted from the launch of Bitcoin was that it spawned an entire ecosystem of digital assets. Bitcoin's launch had introduced not just a digital asset but also a technology known as blockchain.
A blockchain refers to a public, decentralized ledger that makes it possible to securely record transactions, thus eliminating the role of an intermediary. The concept was so revolutionary that it inspired the creation of new blockchains beyond Bitcoin.
The first of this new family of digital assets was Ethereum, offering new functions below the value transfer that Bitcoin offered. Specifically, Ethereum was created for the execution of smart contracts and decentralized applications (DApps).
However, the idea of smart contracts actually preceded the launch of the Ethereum blockchain. Its roots are traced back to 1994 when Nick Szabo suggested the use of protocols to facilitate contracts. His idea of a digital contract would offer more features than what conventional contracts offered and reduce transaction costs.
Vitalik Buterin, Ethereum co-founder, built on this concept, implementing smart contracts into a blockchain system in 2013. As used in blockchain, smart contracts are scripts that implement a traditional contract using code. They are self-executing in the sense that the moment specified conditions are met, they go into effect.
The application of the concept makes it possible for parties that are completely unknown to each other to get into agreements without requiring a middleman. All the terms and conditions of a smart contract are accessible to relevant parties. Consequently, there is no possibility of a dispute arising after it comes into force. Moreover, they make it possible to execute transactions much faster than in the traditional process. And since they make use of a high level of encryption, they are secure.
Courtesy of the marriage between decentralized transactions and smart contracts, a whole new world of possibilities came to birth. One of these was the emergence of stablecoins.
Stabilizing Crypto Volatility – The Birth of Stablecoins and Bitcoin Casinos
Like most useful innovations, the emergence of stablecoins was driven by a real market need. Going back to the very beginning, cryptocurrencies were launched to address pain points in the existing financial system.
But while they excelled at being a medium of exchange, they failed terribly at being a store of value. Their values have been known to fluctuate by double digits on a normal day, and this makes them highly ineffective at the latter role.
Stablecoins provided the answer to this quagmire, as they have what it takes to minimize price movement. In order to achieve this, they are pegged to various assets such as commodities and currencies. Thanks to their fundamental framework, they provided a basis for enjoying all the benefits of crypto without the risk of value fluctuations.
Notably, Ethereum is the most popular blockchain protocol choice for the launch of stablecoins. In fact, at least 50% of all active stablecoins run on the Ethereum blockchain. Among the reasons for this popularity is the fact that it supports the integration of new digital assets without the arduous process of creating new infrastructure.
Ethereum makes use of the popular ERC-20 protocol that allows for interoperability between all assets launched on its blockchain. Some of the well-known ERC-20 stablecoins include Tether (USDT), Paxos Standard (PAX), True USD (TUSD) and USD Coin (USDC) among others.
Bitcoin casinos were at the forefront of the adoption of Bitcoin and other cryptocurrencies. The introduction of stablecoin support on gambling platforms took the whole concept to a new high. Previously, concerns about value fluctuations hampered widespread adoption of crypto at casinos.
But now, users can bet stable value at casinos with all the benefits of crypto. For instance, it is possible to enjoy matchless speed in making deposits and receiving payouts. Punters also get a level of privacy that is inaccessible when using fiat money. Some crypto casinos support completely anonymous gameplay, while others require minimal personal details for registration.
In the spirit of interoperability, Bitcoin gamblers even have the opportunity to migrate their Bitcoin to the Ethereum blockchain. Above all, the level of security availed by the use of crypto is remarkable. On one hand, users do not need to upload any sensitive personal information, and on the other, cryptographic security ensures unmatched safety.
What the Future Holds for the Dynamic Duo
Bitcoin has clearly come a long way since its inception and still holds plenty of potential for various industries. The casino industry was among the first to embrace crypto and has reaped significantly from the move.
With the evolution of the technology underpinning cryptocurrencies, from the introduction of smart contracts to stablecoins, the casino industry has continued to enjoy diverse benefits. The possibility of smart contract betting is equally promising and could take the bitcoin casino sector to a new high.

Drake gives away $1million in Bitcoin (35 BTC) via Stake.com as rapper loses $20million on first live Twitch stream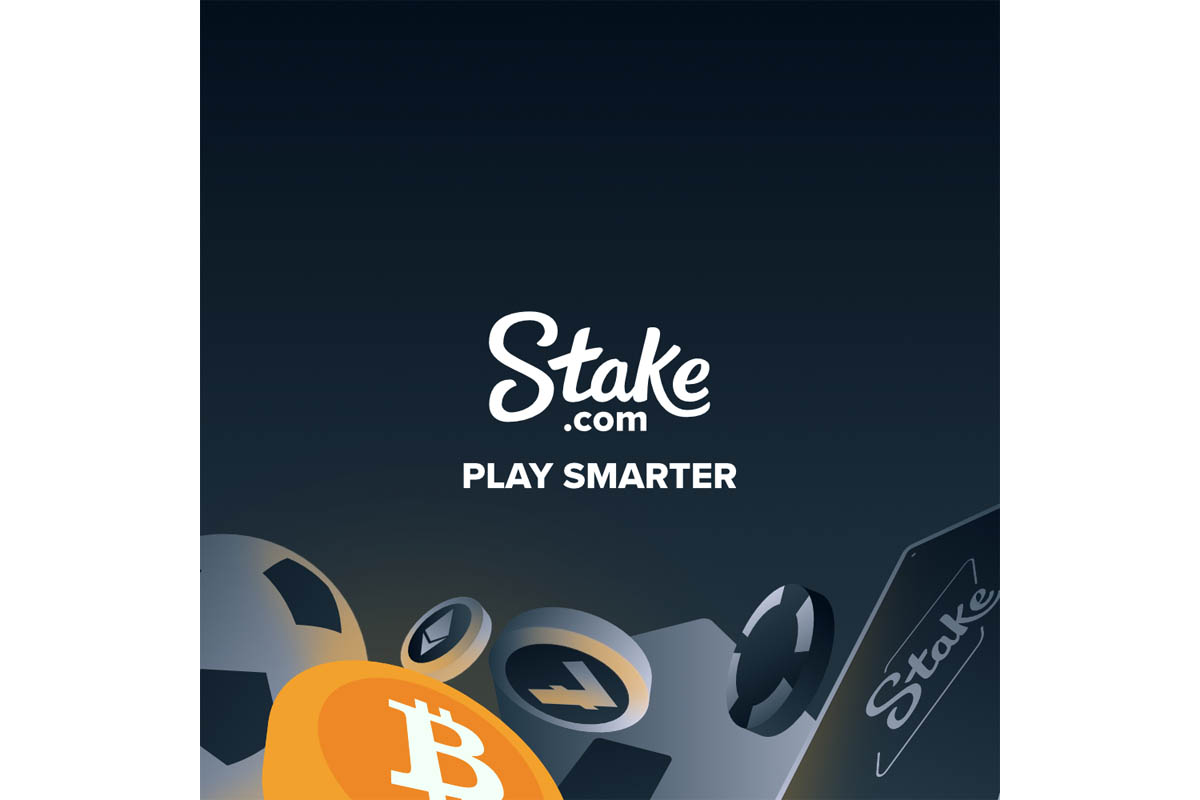 Reading Time:
< 1
minute
Drake joined Stake's live Twitch stream last night to give $1million in Bitcoin away to fans around the world.
The rapper broadcast his night at the online casino, sharing  live action across a number of games with the highlight being an $18million win on his lucky number 11 on the roulette table as part of their first official live stream collaboration.
Though, it wasn't the artist's best night on the tables, losing $20million. However, he was able to bring a smile to a number of fans.
Viewers were selected at random to receive gifts worth up to $75,000 in Bitcoin (2.6 BTC), as Drake video called winners around the world, sharing the love with his fellow Canadians and as far afield as Argentina, India, Mexico, Brazil and Jordan.
Drake recently launched a collaboration with Stake.com, the world's largest crypto currency betting platform, which saw the rapper place a number of large sports wagers on the site – including a recent $2.6 million parlay win.
Stake .com have confirmed Drake will be live streaming and giving away crypto to fans on Twitch again soon.
The night ended well for Drake as the Golden State Warriors secured the Western Conference, netting the Toronto native a million dollars in winnings after he bet $200,000 on Steve Kerr's team at 4/1.
Crypto Betting Expected To Reach All-Time High Level For Champions League Final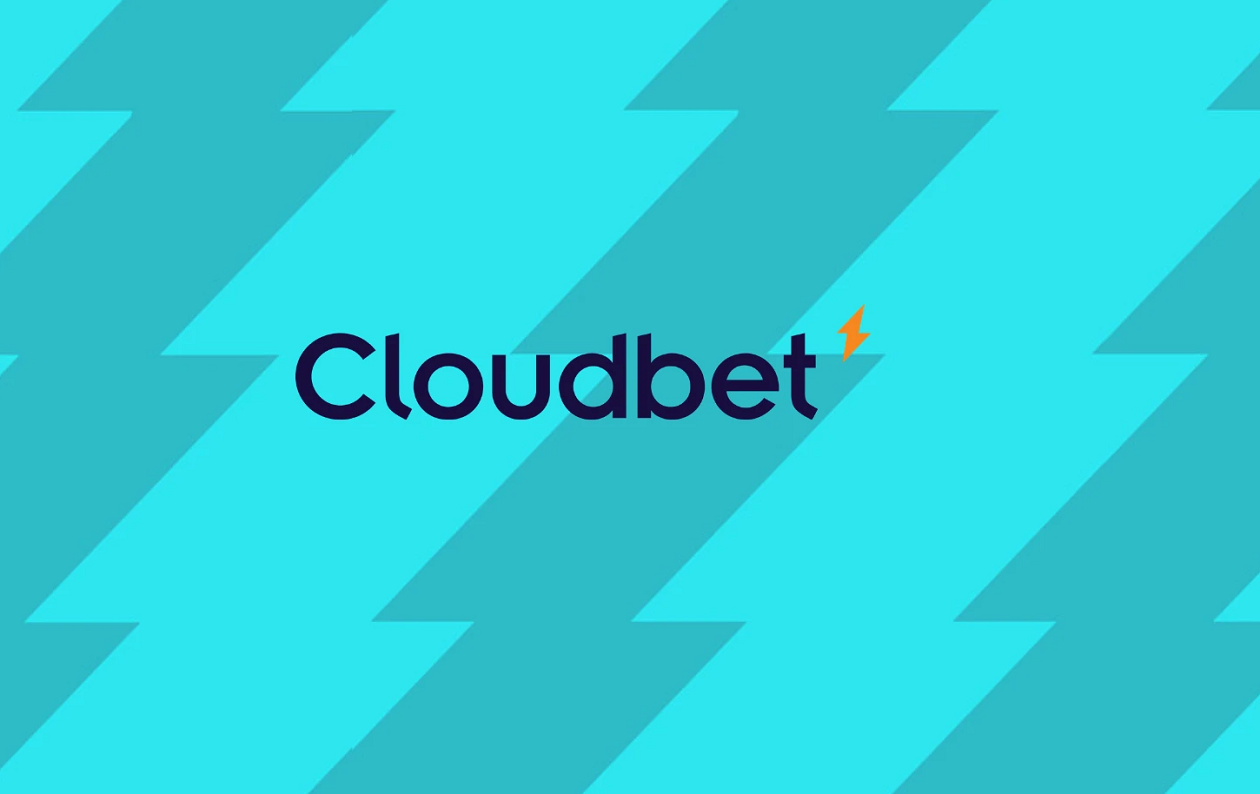 Reading Time:
2
minutes
Bullish prediction from crypto gaming pioneer comes even amid slump in cryptocurrencies
A significant global increase in crypto sports betting has set the stage for the 2022 Champions League Final to become the biggest Bitcoin sports betting event in history.
Next Saturday's showpiece is the world's biggest club soccer game, with over 700 million fans tuning in to the 2021 match (per Front Office Sports). This year's final, to be contested between traditional European powerhouses Liverpool and Real Madrid at the Stade de France on Saturday May 28, is expected to draw an even bigger audience—and an unprecedented level of crypto betting activity.
These expectations come against the backdrop of a crypto betting market that is developing at a significantly faster rate than its traditional currency counterpart. According to software developer SOFTSWISS, cryptocurrency use in sports betting increased 116.7% year-on-year in the first quarter of 2022, compared to 60% growth in overall sports betting.
And despite the recent slump in the value of cryptocurrencies, data from crypto betting pioneer Cloudbet suggest that it has not  erased customers' desire to bet: Turnover has largely held steady – and in the case of casino spend, it may even be increasing.
"As two of the biggest teams in the world meet in the most-watched club match on the planet, we anticipate the busiest day ever for crypto betting," said Cloudbet Director Leandro Rossi. "It is clear that the Bitcoin betting boom will continue despite the sector's setbacks, and that an increasing number of bettors are reaping the benefits of the decentralized blockchain model. "The array of Champions League markets available at Cloudbet represent a tangible opportunity for users to grow the size of their respective Bitcoin investments.
"In the four years since Liverpool's last Champions League Final against Real, the Bitcoin market has grown exponentially, offering tremendous potential returns for soccer fans despite recent market fluctuations."
On the day of the Reds' clash with Real Madrid in the Final of May 2018, Bitcoin was trading at $8,500. Even after the recent crypto slump, that coin is still up by over 250% in the current market, offering incredible value to those who have held Bitcoin since the last time the La Liga Champions and Jurgen Klopp's men contested soccer's biggest domestic prize.
Cloudbet is offering a full slate of Champions League Final markets for Bitcoin, including full time result, Asian Handicap, and Both Teams To Score.
3 Years, 6 Lamborghinis: FreeBitco.in's "Biggest Giveaway in Crypto" Continues Its Legacy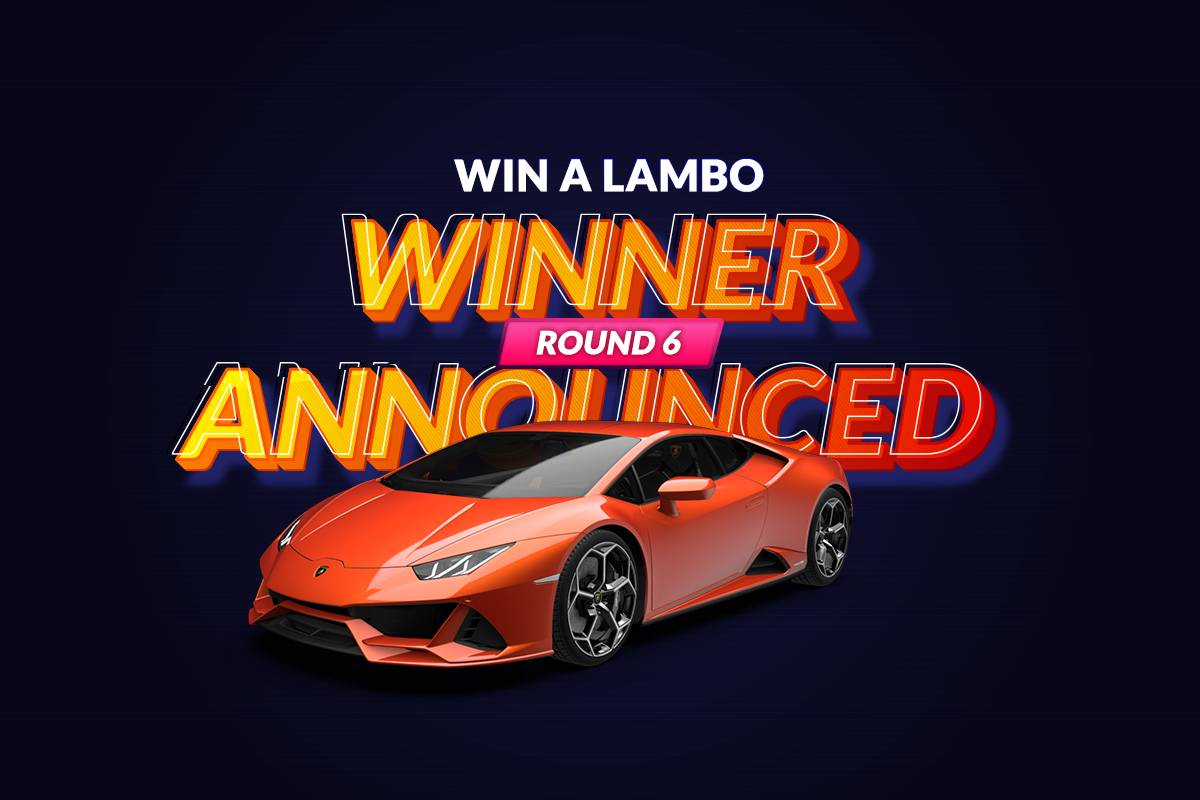 Reading Time:
2
minutes
In 2019, FreeBitco.in introduced Win a Lambo – a contest designed to give back to its user base, a community that helped it become the leading Bitcoin casino in the world.
Since then, over 49 million users have participated in six editions, with six lucky users driving home the most coveted prize in crypto – a Lamborghini.
FreeBitco.in announced the latest winner on April 20, 2022, after a provably fair draw.
And the Winner Is…
Win a Lambo is a Golden Ticket contest – users perform certain actions to earn tickets and participate in a draw.
Win a Lambo Round 6 at FreeBitco.in began on October 21, 2021. A draw on April 19, 2022, picked User 150986 as the lucky winner.
The winner entered 4,305 tickets into the draw. With a total ticket tally of 1,151,098, the user had a winning chance of a mere 0.3%!
The winner had to choose between a Lamborghini Huracan LP 580-2 or 4.91033121 BTC ($200,000 in BTC deposited directly into their FreeBitco.in account), and they chose the latter.
You Can Win More BTC in Round 7
Win a Lambo 7 began as soon as Round 6 ended. Everyone, including you, can participate and stand a chance to win. With Bitcoin correcting by almost 60% from its all-time high, you can win a higher amount of BTC when the contest ends in October.
Follow the steps below to participate in the giveaway:
Create an account on FreeBitco.in.
Collect Free BTC or deposit BTC into FreeBitco.in wallet.
Play the HI-LO dice game, or bet on sports, events, and cryptocurrency prices.
For every 0.005 BTC wagered in total on both the dice game and the event betting page, the user earns 1 Golden Ticket.
Golden Tickets can also be purchased for 0.00025 BTC each.
Collect as many Golden Tickets as possible to increase the chances of winning a Lamborghini.
After the contest ends, a provably fair lottery draw will be conducted to pick the lucky winner.
Note: FreeBitco.in has a strategic partnership with FUNToken. FUNToken users earn additional benefits at FreeBitco.in, one of them being the opportunity to collect extra golden tickets through free spins.
It's that simple. The contest ends in October, so you have time to stock up on Golden Tickets. The more you collect, the higher your chances of winning.