The value of exclusive content with Andy Sekula and Marcin Kalbarczyk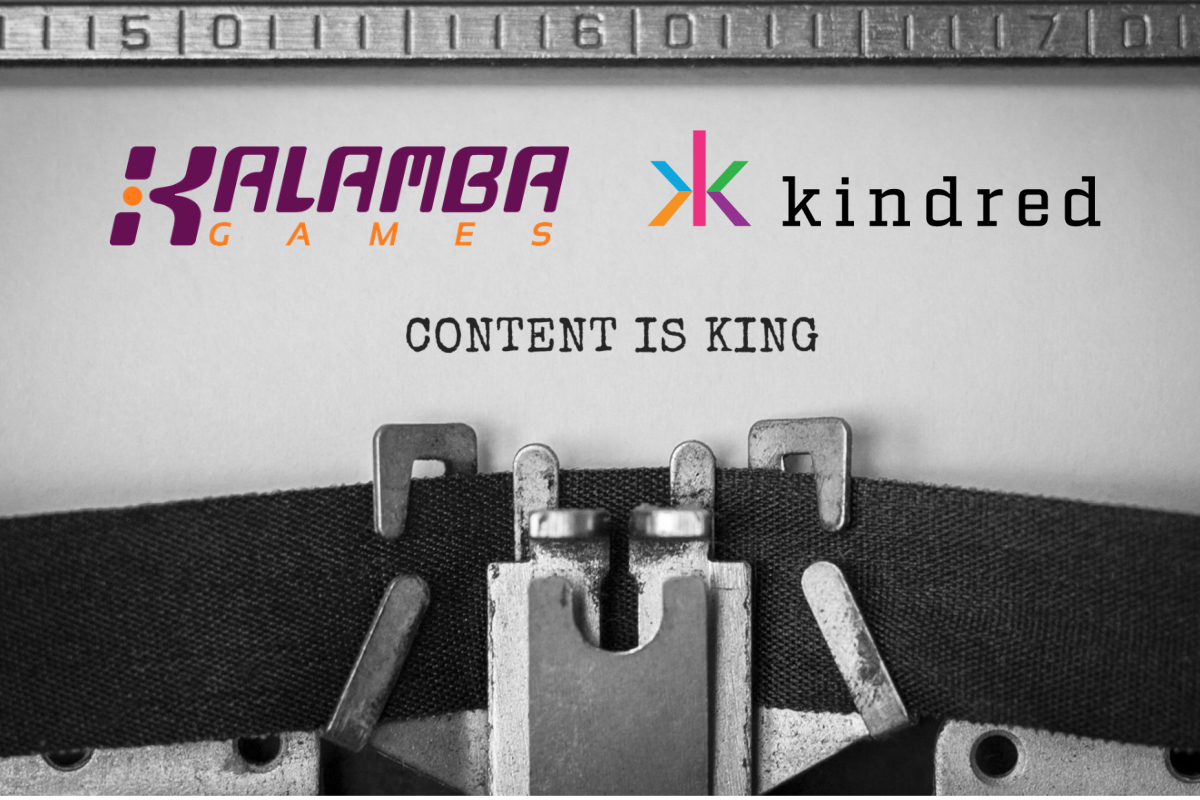 Reading Time:
5
minutes
Kalamba Games have worked with Kindred on producing new timed-exclusive Ducks Till Dawn.  Ahead of the release we caught up with Andy Sekula, Head of Games at Kalamba, and Marcin Kalbarczyk, Kindred's Senior Casino Product Manager, to discuss how exclusive titles benefit both supplier and operator, and how the title came to be.
Why did you guys decide to get together to develop exclusive content? What's the thinking behind making exclusive titles?
AS: It's great for us, the supplier, because we can leverage operators' experience and knowledge of the player base when working on the game. It's a true feedback loop that gives real weight to the design process and puts our developers much closer to our end user, and also gives us insight into the marketing machinery of an operator, which is different to our own.
There are of course also commercial benefits – both in the sharing of development cost and in that we can see two peaks in terms of bets – the exclusive release and later, the release on the network.
MK: For the operator, being able to offer a product that is not available anywhere else, is a very strong, unique selling point. Exclusive games are a great way to differentiate ourselves from competition, especially these days when content saturation in the igaming industry is rapidly increasing.
The second reason, like Andy says, is the commercial reason. Our data from recent years proves that the reduced revenue share makes a massive difference, especially when so many marketing activities are focused on our exclusive releases.
Lastly, we are the experts who know our customer base. Through analysis of features from hundreds released slots, we are able to determine which ones have the highest chance of best performance. By building an exclusive game in collaboration with an experienced studio, we get a chance to implement that knowledge.
What are the benefits for both parties in having suppliers dedicate a game to one single operator?
MK: For both emerging and established suppliers, it's a great boost for reputation to have their game released exclusively with a big operator. With so much marketing focus being directed at these games, it's obvious that their reach will be stronger than any regular release.
The financial side is also a strong benefit. Through the upfront fee, suppliers get to partially, or even fully, cover their production cost. In exchange for that, we get a chance to create a game according to our guidelines.
AS: Exactly, there are great benefits for us in working closely with operators when building games, but for the operator having a potential hit on exclusivity will drive more users to the casino and also make the current player base stay engaged for longer in anticipation of content that's not available elsewhere.
Where does the balance sit in creating a game that is in keeping with the studio's style yet meets the requirements of the operator?
AS: The most important thing is to find the chemistry between operators' needs, which are the expression of what makes players excited, and what the supplies feel strong at. In other words there must be a chemistry which I'm pleased to say was in full effect on the production of Ducks Till Dawn! In our experience it's quite rare to find 'hard' requirements as much of the game development process is truly a creative one, but there may be some themes or math models that resonate better than others with a particular operator's audience, or indeed an operator's priority list at any given time.
MK: Yes, an open-minded approach is very important here. Sometimes operators want a specific type of game and they look for a supplier that specialises in that particular area, let's say a cluster slot or a 3×3 one. Then they are comfortable with handing over the production to them because they know this is the kind of game they do best. They don't have to be included that much.
The situation can be completely the opposite when the operator has unique needs or is trying to introduce innovation in regard to mechanics and features. Then the supplier's flexibility becomes a priority.
During the Ducks Till Dawn production, the flexibility of Kalamba Games team and some of their already proven mechanics were a perfect mixture.
How did the process of collaboration work between Kalamba and Kindred when creating Ducks Till Dawn?
MK: We worked with a number of suppliers throughout 2018-19 and then in 2020 and Kalamba was very smooth and straightforward to collaborate with. Sometimes suppliers have their set vision of the game and don't like to implement drastic changes proposed by the operator. Kalamba was very flexible on that point and accommodated all of our feedback on what we thought would resonate with our customers better, which made this a great cooperation.
AS: It went really smoothly, because we all liked the core mechanics of the game which we considered for a while and later decided would be expressed as CASH DUCKS, which we imported from a land based slot. We've had regular meetings and a lot of valuable feedback from the Kindred guys, which allowed us to get a better understanding of what might potentially make players feel excited.
Are there any specific features in DtD that you think will particularly appeal to Kindred players?
MK: Definitely the Cash Ducks. This was initially inspired by a slot machine from the  land-based casino segment. The Kalamba team showed it to us on one of the first meetings and together we developed it together into a unique mechanic. We all thought it would work very well if the instant win symbols would move horizontally across the screen and that's when the amusement park shooting range idea was born. Since the release date was already planned just before Halloween, it made sense to add a bit of spooky atmosphere. A great title completed the theme perfectly.
AS:  For sure, we're also confident that the SpinBoost feature will be a big hit because it allows players to have a slightly longer target to hit which makes the game more entertaining and more exciting for a longer period.
More generally, are we seeing greater collaboration between operators and suppliers in the game development process? Do you expect we will see more of these types of collaborations?
AS: Definitely, the collaboration with suppliers gives operators an opportunity to cater for the tastes of their player base in a more customised manner.
MK: It's a very reasonable choice for both operators and suppliers to go that way, because it usually provides a good balance between investment and return in addition to exposure towards industry and boost to the reputation. Content saturation is currently huge and it's going to get even more congested, presenting a significant challenge to operators who want to differentiate their offering. We can see that most of the big tier one operators have exclusive offers from time to time – some more frequently but it's definitely something that is growing in the gaming industry.
Should operators play a bigger role in content creation? If so, how?
AS: Cooperating with game studios will ensure that the needs and wants of the players are met. I'm sure that suppliers can learn a lot from them, which would result in more effective collaboration and better entertainment for players!
MK: Operators are exposed to a massive amount of content during their game selection process. That gives them a perfect overview of what is present on the market and what players might still need. I think operators are often capable of providing valuable input, which suppliers may utilize in their productions. Such collaborations are definitely valuable and should happen more often as it's a good way to come across the next industry-revolutionizing idea.
Any final thoughts about Ducks Till Dawn?
AS: As mentioned, it's been a great collaboration and we look forward to seeing how this goes. It's a feature-packed game which we think will resonate really strongly with players.
MK: I'm very pleased with how the game came out. There were many different ideas during the production process. We went through a couple of different themes that we wanted to utilise in this game. But in the end, all the pieces came together perfectly; the theme, the mechanics; the SpinBoost feature and the title, of course. We've created a really really attractive product and I have huge hopes for that to blow away our customer base!

"My vision was to create a game that can deliver excitement and anticipation with every spin" – Exclusive interview with Toby Woolhouse, PO at Push Gaming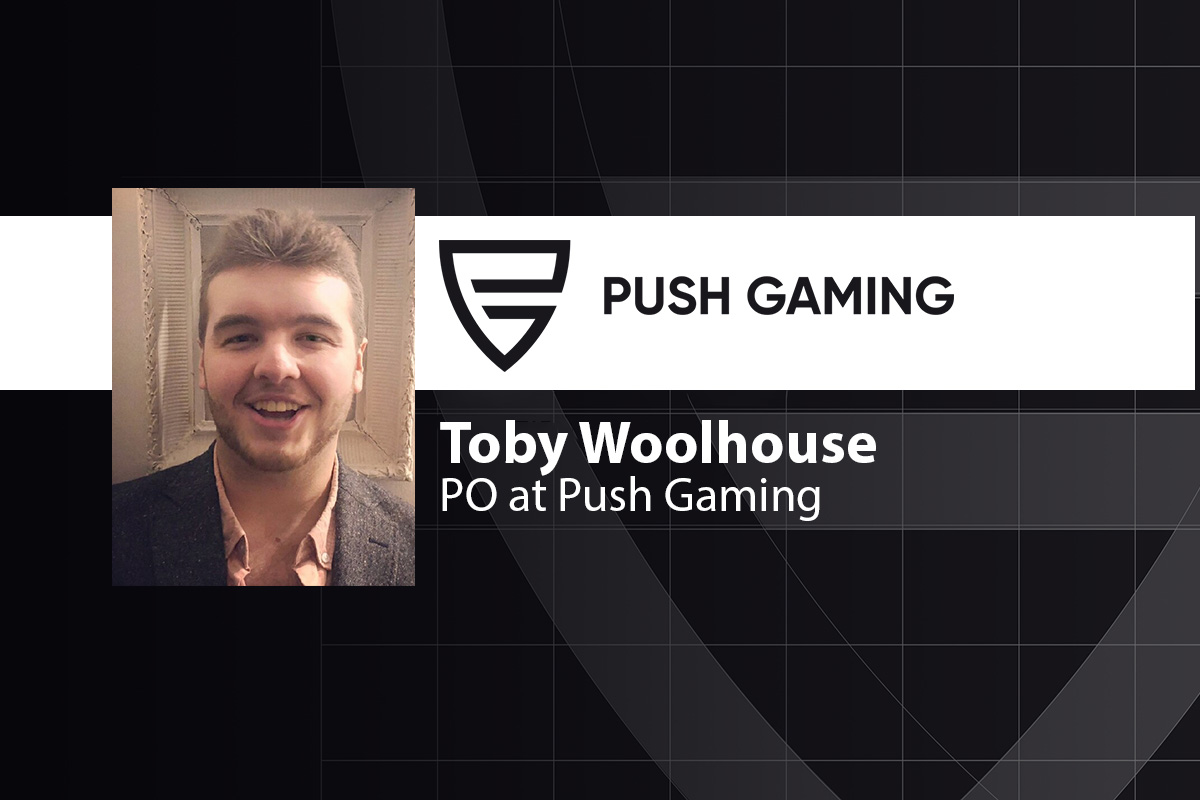 Reading Time:
5
minutes
Push Gaming has made a name for itself as a supplier that always looks to deliver on quality over quantity. In one of our latest exclusive interviews, we sat down with Push Gaming's youngest PO to talk through his vision for their latest slot, Wheel of Wonders, as well as how we should expect player preferences to evolve this year when it comes to entertainment.
Wheel of Wonders marks the final slot released by Push Gaming in 2020, what made this title your favourite? 
As one of the younger POs on the team, I'm very much drawn to providing a gaming experience that can really offer something different. As a passionate gamer, I've always been into Ways and the Cascading style of games, so I really wanted to deliver something that matched the same aesthetics, but also offered a real twist with something fresh and exciting.
The mathematics behind the game also provide something entirely new, especially when it comes to balancing the gameplay. My vision was to create a game that can deliver excitement and anticipation with every spin. As a result, Wheel of Wonders is absolutely crammed with exciting features that ensures that every single part of the game can bring in massive wins of over 1000x! But more importantly, anything can happen along the way, which is what makes the game hugely unpredictable and fun. For me, Wheel of Wonders is a truly entertainment-first product. Every feature is there to engage the player, rather than the usual mode of waiting for free spins to trigger.
Can you tell us a bit about the inspiration behind the game's features?
Features were a massive part of the thought process behind Wheel of Wonders, and we wanted to develop something that would really stand the test of time. I've used a lot of the cascading influences from our games – and rather than your usual 5×3 slot, it instead dynamically expands through each spin, bringing layers ever-changing win possibilities for each spin to really keep things interesting.
To a certain extent it's a relatively new concept, but it's something I really think players will buy into given what we've seen from games with similar ideas. Elk's Gold series has plenty of shared characteristics, as well as Cygnus – which makes me confident that players will really enjoy the hugely changeable gameplay as the fundamentals of the game continue to shift throughout.
Last but not least, for the theme, we wanted to do something that centred around the best of the ancient middle east. Mesopotamia, Babylon, Assyria – we were influenced by them all. Our team put in some serious research into the music and sounds to ensure we could really bring together a disparate set of cultures, and I'm absolutely delighted by the result.
Are there any particular features that you wanted to incorporate that would particularly resonate with current player preferences?
I'm very excited about Wheel of Wonders' variable reel set because it provides the player with a fantastic level of additional engagement. Games with progressive elements such as these are proving particularly popular right now, and I believe the inclusion of gamified features is something that is resonating very strongly with players.
Whether that's randomised sequences that evolve as the game continues, or the expansive selection of completely new combinations of elements, there was a gameplay flow that we wanted to capture, and expanding reels proved to be a great option for doing that.
We took the slot through plenty of rigorous tests and we actually refocussed the game on this mechanic during the creation process. We saw what would make the game even more exciting and we incorporated it into the development, which really allowed us to elevate the parts that were entertaining. For me, the key learning is that we didn't start out looking to tap into a fundamental formula, but rather evolving the title as we created it to come out with a game we were really happy with, and ready to share with our players.
Can you give us some insight into some of the standout moments players can expect in Wheel of Wonders?
For me, there's two things players should look for. The first, and this is the same as any top-quality cascading game; a really fantastic element of unpredictability that will keep you engaged throughout each stage.
The second, and it's something I'm really excited about, is the Base Game wheels – you can effectively work out the prizes you want to see. Because of how variable the game is, and the raft of different prizes and multipliers that come with it, there's just so many ways you can move advance through the slot and begin to really understand what will be the most valuable on the reel at any moment. I think this type of entertainment will really keep players hanging on to their seats, and we've had some really great feedback since its launch.
When it comes to development, is there a signature style at Push Gaming and one that players can recognise across your catalogue?
On one hand, we put a lot of stock into the elements that go into the gameplay experience, as we want to make sure it emotionally satisfies the moment that comes with the pay-out.
When we're making a game, the Push team is always looking to be as flexible as possible during the development process to find ways we can make our games deliver that little bit extra. We're always ready to leverage that during production, and we do everything we can to ensure our games can deliver something that is truly fun to play. Key here is to make sure that our games can still be broadcast years later as a flagship for the brand. Jammin' Jars, Fat Rabbit and Razor Shark are great examples of this from our catalogue, and I'm proud to be part of a brand that really pulls all the stops out to make sure we deliver a premium level of gameplay.
How do you think player preferences towards slots have changed this year?
There are a few conflicting schools of thought here. For me, two things are really popping off right now. I'm a big believer in 'in your face potential' when it comes to the gaming experience, and I think super-clear, big numbers, exciting gameplay and a clear understanding of the mechanics are what's needed right now. Easy-to-understand gamified elements are really taking off too, such as progressive jackpots and the like, and players are really buying into it.
Games crammed with plenty of different mechanics and a wealth of symbols to choose from can create massive wins – which is the holy grail for many, but with it comes plenty of challenges for design and mathematics. From what I've seen over the last few years, there's a strong risk that players may find too many instructions as a barrier to engagement, but I also think that's really opened the door for a massive variation of elements that players can connect with.
Players always look for new experiences and shifting preferences are starting to open the door for mechanic-driven titles, as well as feature-rich slots that offer multiple additional levels of gameplay. As a PO, I'm going to be very happy if that is the case, because it opens the door for us to get even more creative with our content.
Q&A with Michael Maokhmphiou, Operations Manager at Lightning Box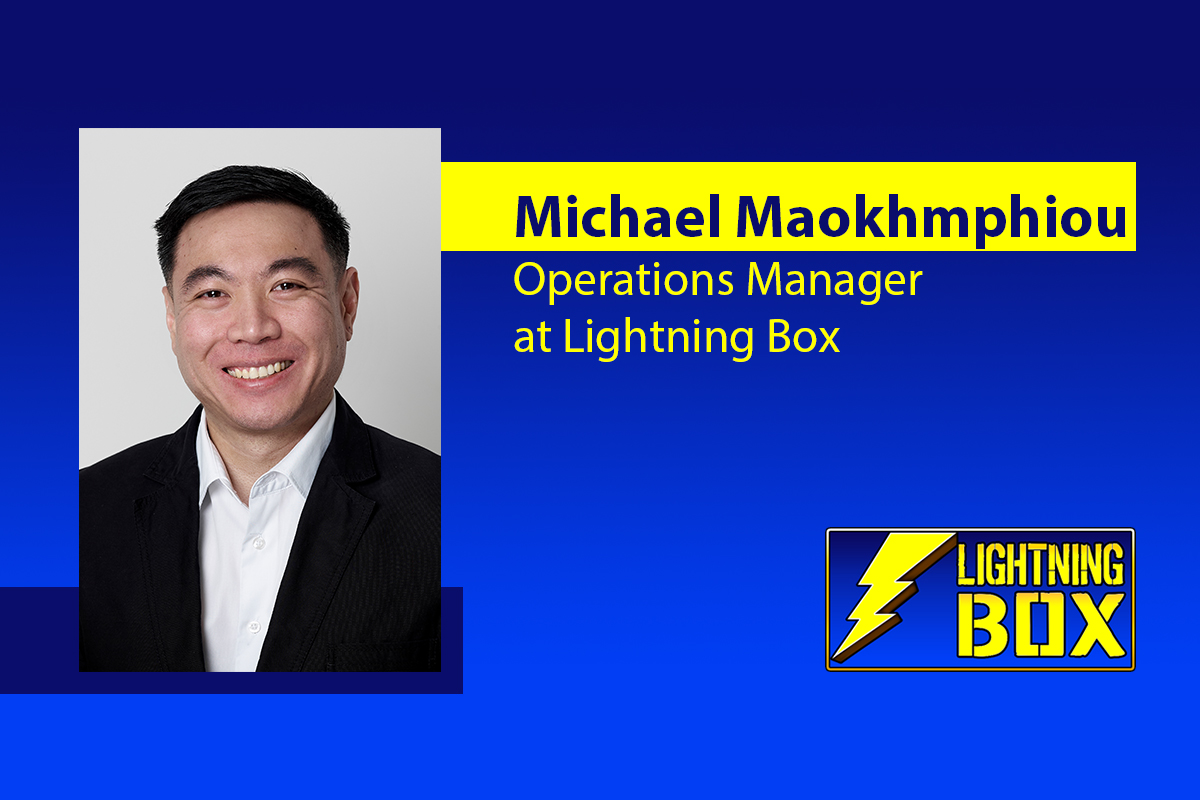 Reading Time:
3
minutes
Tell us about the CEE region for you in 2020 – what's been your major highlights?
We've watched with interest as iGaming within the CEE region has developed in recent years, with a number of different countries choosing to regulate. Our games have now been certified in Croatia, Bulgaria, the Czech Republic, Romania, Latvia, Lithuania and Estonia. We've seen player engagement rise as a result. Numbers have been steady, in spite of the pandemic, which is encouraging, and it is definitely an area with potential growth, particularly as we look to replicate our larger presence in neighbouring western Europe and the Nordics.
To give readers a view of how you see the market – where's been key for you and what regions are you keeping a close eye on?
The key for Lightning Box has been to build up a catalogue with a wide range of innovative and entertaining slots that have broad appeal. We've found recently that players are enjoying a new spin on some of our classic games, particularly when we add new features. A case in point is our recent release Chicken Fox5x Skillstar, which now has an added skill feature and a leader board. This has made it more engaging for players as they look to compete against one another. It is also a popular element of social gaming and can be a good way of introducing new customers to real money gaming as countries regulate. Slovenia may be one of the next in the CEE region and we are monitoring it alongside a few others at the moment.
How have events in since last March changed your approach to the region? Would you say it's changed the landscape and demographics?
Our approach remains the same for all regions and hasn't been guided by the pandemic, to be honest. We want to build entertaining slot games that appeal to all demographics. That will continue in spite of external factors which are beyond our control. As statistics have shown, there has been an overall increase in iGaming activities since the pandemic began in March last year. Due to restrictions and betting venues remaining shut, players who like to play in land-based venues have transitioned online. The trick for suppliers like us is to keep them engaged and to make sure they enjoy the experience whilst they're here in order that they stay.
Looking to the future – what should our readers be watching out for in the next 12 months?
Hopefully will see more entertaining and innovative slots coming out from our studio and others around the world. Popularity in iGaming during the pandemic has increased worldwide due to the ease of access to online casino entertainment and retail businesses being shuttered. We feel as more regions open, there will be more and more players coming online. That's an opportunity that we need to manage responsibly by working within each jurisdiction's regulations to ensure player protection.
And last but not least, looking outside of the gaming industry, can you name an industry figure or company that we'd do well to learn from in the year ahead?
I've been impressed with the progress of a number of fintech companies recently and the Dutch ecommerce payments specialists Adyen have really caught the eye. Not only were they able to sustain traffic during the global pandemic they also increased it, as well as tailoring their services to businesses so they were still able to operate effectively and efficiently online. To adapt so quickly and with a minimum of fuss is no mean feat. There is a lot that gaming companies can learn from some of these more dexterous fintech giants.
OKTO: As cashless becomes king, land-based gaming requires an industry-specific solution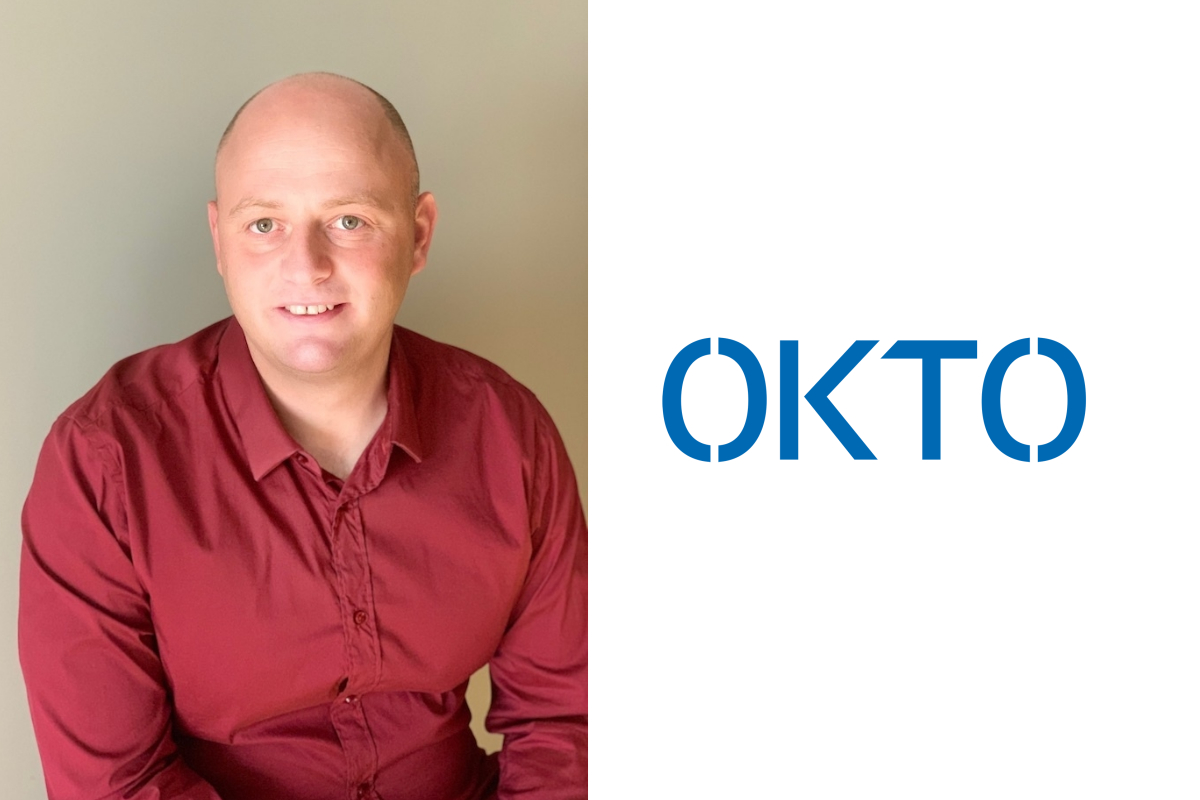 Reading Time:
5
minutes
As a provider of digital payments for the entire high street, fintech firm OKTO stands out as having a unique cashless solution that caters to the nuanced needs of the UK's highly regulated land-based gaming sector. As demand for such solutions accelerates due to the global pandemic, Dimitar Shopov, OKTO Wallet Commercial Owner, explains how crucial it is that operators pick a partner that understands the specifics of their industry, whilst also evolving its technology to keep up to date with global fintech trends.
On a global basis, how busy has OKTO been since the start of the pandemic? Has there been a notable increase in interest and urgency for the installation of cashless systems?
It is a question we are increasingly asking ourselves as a society: "Do we still need cash?" The decline in the use of cash and the concurrent rise in digital and card payments has been charted for years, but the pandemic definitely marks the real beginning of the end of cash in many mature markets like the UK who is a fast adopter, ushering the interest and urgency toward cashless systems.
A combination of contributing factors play a role here; tech advances, measures from authorities, and actions from big retailers across the world that have already adopted the use of digital payments as a safer method to maintain social distance and contain the spread of the COVID-19. Cashless systems have increasingly become the new norm, simply due to the fact that society demands it.
Now, all our partners are asking us how we can help them transition to cashless operations and the driver is always the same; the ability to respond to their users' demands, leverage user services and experience and reduce cost and risk of cash. And that is what we deliver with our OKTO.WALLET solution.
Is the UK a market you are monitoring in respect to its uptake of cashless payments?
The use of cash has been falling around the world and the pandemic along with the fear of infection from bank notes are accelerating the trend away from cash towards digital payments. The UK ranks higher than all other countries in the EU when it comes to cashless payments for a few years now.
Naturally, not everybody is ready for a digital switchover, but it's apparent that more and more people turn to digital payment options. Cash's share of in-store transactions in the UK plummeted from 45 percent in January to 23 percent in July, per a report from Square that analyzed data from hundreds of small- and medium-sized businesses (SMBs) across the UK while the digital will likely retain greater popularity. Therefore, as a fast adopter, the UK was a natural fit for us to invest in this market, creating a powerful solution, designed to address the needs of the Pub & AGC sector with the main mission to be the enhanced user experience.
And here comes the question: Will we ever have a digital alternative that offers the same mix of convenience and freedom as cash? For me the answer is yes. Contactless forms of payment have created a new level of convenience for people around the world, and this has provided a real boost for certain industries, from gaming and betting to hospitality sectors. OKTO.WALLET solution is not only the safe and fast transactional tool that both users and merchants demand but it also offers users the freedom to move and use their funds as they wish instantly.
How do you think Covid-19 has accelerated this increasing disdain for products and services that require cash payment? Does another round of government restrictions in the UK spell further worry for cash-only businesses?
A few years ago, while I was walking through London, I noted some signs dotted around a pub that announced the complete move from cash to customers: "Apologies, but it is the digital age." Don't forget that there are benefits in digital payments that make life easier not only for the pubs but for all retail businesses. Think about it, at the end of the night whatever the retail business is, the people there need to count up endless piles of coins, managers need to transfer bags of cash to be lodged at the bank, also there are the additional charges to processing cash transactions versus digital ones and so on. All these can be eliminated with the digital cashless payments.
The trend was there and Covid-19 came and sped up that trend. All the cashless benefits along with the fact that banknotes and coins have been identified as a medium for transmitting the pandemic is clearing the way for another stellar rise in digital payments.
I cannot see the crystal ball and make the prediction for further pandemic-related worries for cash-only businesses, but when you hear announcements from World Health Organization back in March, recommending people to turn to cashless transactions to fight the spread of Covid-19, and rapidly a number of governments and retailers across the world took action, you can realize the evident concern. This shift should not be underestimated, as cashless transactions become the norm and rapidly impact niche industries like hospitality and gaming.
A cash-free future is getting closer, and the new lockdown is further accelerating that shift, but this change won't be a 100 percent switch over night, there will be a prolonged period cash and digital payment options living side by side. After all, consumer payment choice is one of the most essential ways to maximise a merchants revenue potential, and operators should ensure that they will offer their customers the same level of choice in payment options as other sectors of the leisure industry, offering cashless facilities and we are here to assist operations in this transition.
Despite being a fintech provider to many markets across the world, OKTO clearly sees gaming as a particularly important one. How does this focus on gaming, whilst also offering all the benefits of neo-banks such as Monzo and Revolut, put OKTO in a better position to serve the market than competing cashless solutions in this space?
There are plenty of cashless solutions available and it can be confusing at times, what and why different digital solutions are better suited to certain sectors, and this is especially true in gaming.
But, it's crucial for any operation to back the right horse. It's imperative to choose a reliable solutions partner and few providers are focusing on the nuanced needs of gaming operators, especially for land-based, which make us unique in what we do. At OKTO, we want to assist our partners to make informed decisions for both their businesses and customers. Now with the industry to face more challenges than ever gaming operators need a payment service to ease the burden rather than add to it. Industry-specific, mobile-first and open-loop are the keys here.
A payment provider with a mobile payment platform, tailored for the gaming industry that aims to reduce payment friction, enhance the user experience, allowing real-time e-money fund transfer in a simple, secure and fast way is the answer to their quest. When this comes with a universality, then this is a sure bet, as consumers can use, move and collect their funds anywhere, not just for gaming.
Having a dedicated team on gaming, are you confident OKTO is well-equipped to cater to the needs of such a heavily regulated industry, where the expectations for compliance, data protection, and social responsibility are higher than any normal consumer market?
It's vital to choose the right partner as I previously said; one that utilises field-proven technologies and has the extensive know-how of key integrations across all physical touchpoints of a gaming venue ranging from gaming machines to Self-Service Betting Terminals and Cash Redemption Terminals as well as a strong understanding and proven ability to integrate the wallet with digital touchpoints. We have exactly this 360 approach through our OKTO.WALLET solution, that the operators need to get ahead.
Heavily regulated industries are not unknown to us. We have an extensive understanding of the current climate; and we have developed solutions that ease compliance issues. Utilising the highest level of data encryption, we ensure all users data are fully encrypted while also all fund transfers are audited using market-proven algorithms to detect fraudulent activity including not only Money Laundering but also game manipulation and cash peripheral attacks.
Social responsibility is also at the top of our minds. With tools available through the OKTO app, we cover the social responsibility quota, incorporating a strict age verification process, time-out periods, betting limits, and profit and loss calculator tools that further enhance consumer protection as well as a dedicated section embedded in the app with national problem gambling helplines.