Invitation to our next free webinar: What is Hipther and what are our plans for 2021?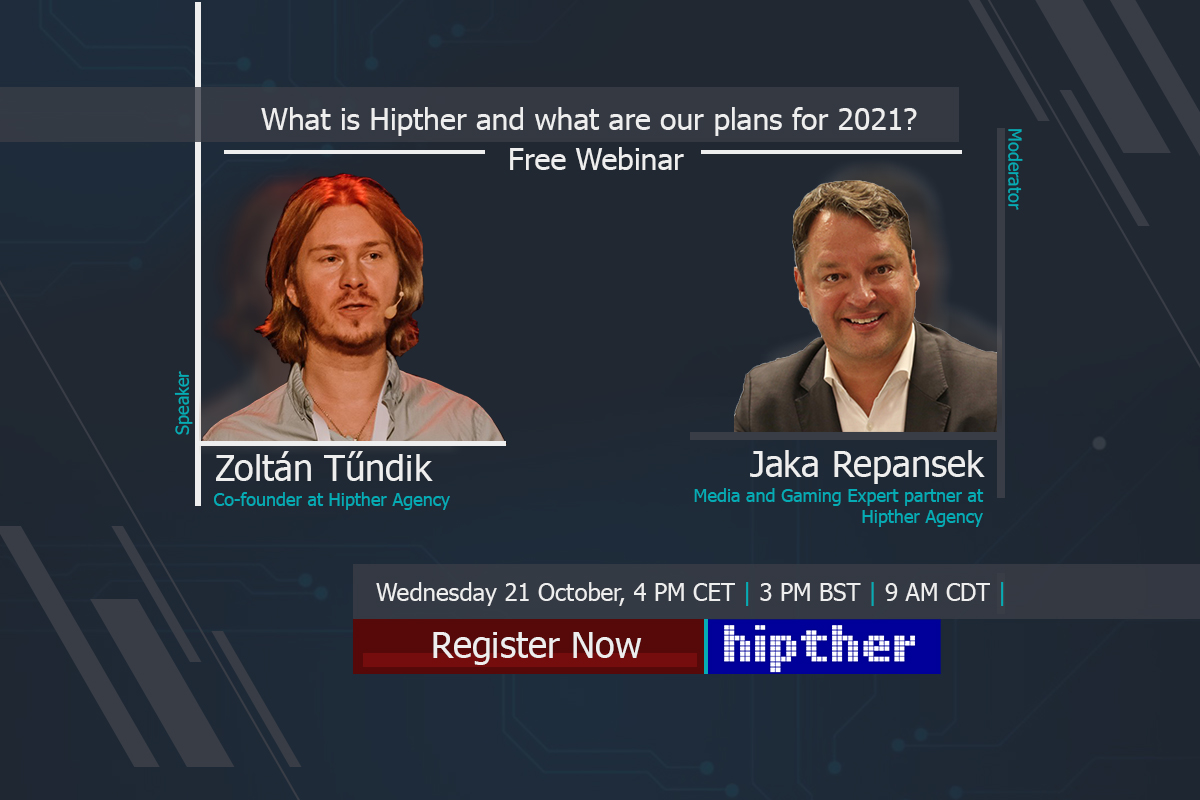 Reading Time:
2
minutes
Co-founder of Hipther Agency to share the vision about 2021 and the opportunities that lay ahead
On 21 October (Wednesday) at 4 PM CEST | 3 PM BST | 10 AM EDT, Zoltán Tűndik (Co-Founder at HIPTHER Agency) will join Jaka Repanšek (Media and Gaming Expert, Partner at Hipther Agency) for an exciting talk about the future of conferences and how the agency is adapting its event portfolio and strategy in 2021 to the current needs, expansions, and the heavy focus on the growth of a unique networking platform.
Guest speaker: Zoltán Tűndik (Co-Founder at HIPTHER Agency)
Zoltán is a self-taught publisher and events organizer who has developed several brands and services that have increased the notoriety of his company within a multi-billion euro industry.
Among the developed brands and services you can find online news portals, a tri-annually printed magazine, an online radio, and regulatory briefing conferences that are annually organized in Budapest, Vienna, Prague, Riga, Tallin, Milan, Athens, Vilnius, and Ljubljana.
All the events organized by his company also focus on bringing a wealth of information about the latest innovation in several industries such as Entertainment, Technology, Gaming and Gambling, Blockchain, Artificial Intelligence, Fintech, Quantum Technology, Legal Cannabis, Health and Lifestyle, VR/AR, eSports and many more.
Host/Moderator – Jaka Repanšek (Media and Gaming Expert, Partner at Hipther Agency) has worked for various TIME (Telecom, Internet, Media, Entertainment) companies since 1996. He is recognized as one of the leading experts on gaming, media, and digital law in Slovenia. Jaka graduated from the Faculty of Law at the University of Ljubljana, Slovenia, and gained his graduate degree from Cambridge University in England and Faculty of Law in Ljubljana (Diploma in European Community Law) and completed two-year MBA graduate studies at the University of Kansas in the USA. Jaka is an active member of IMGL (Slovenia) and a member of several other domestic and international organizations and is active also as a lecturer in various seminars and conferences.
The session is free to join and will be highly interactive with a special Q&A session. Register to join and received the notifications about when we go live!
You will receive a reminder with the webinar link 24 hours and 1 hour before the webinar.
Interested in becoming a speaker or sponsoring? Contact Andrada Marginean to find out more.
We look forward to welcoming you to our webinar!
Germany's Best Employer 2023: GAMOMAT earns top place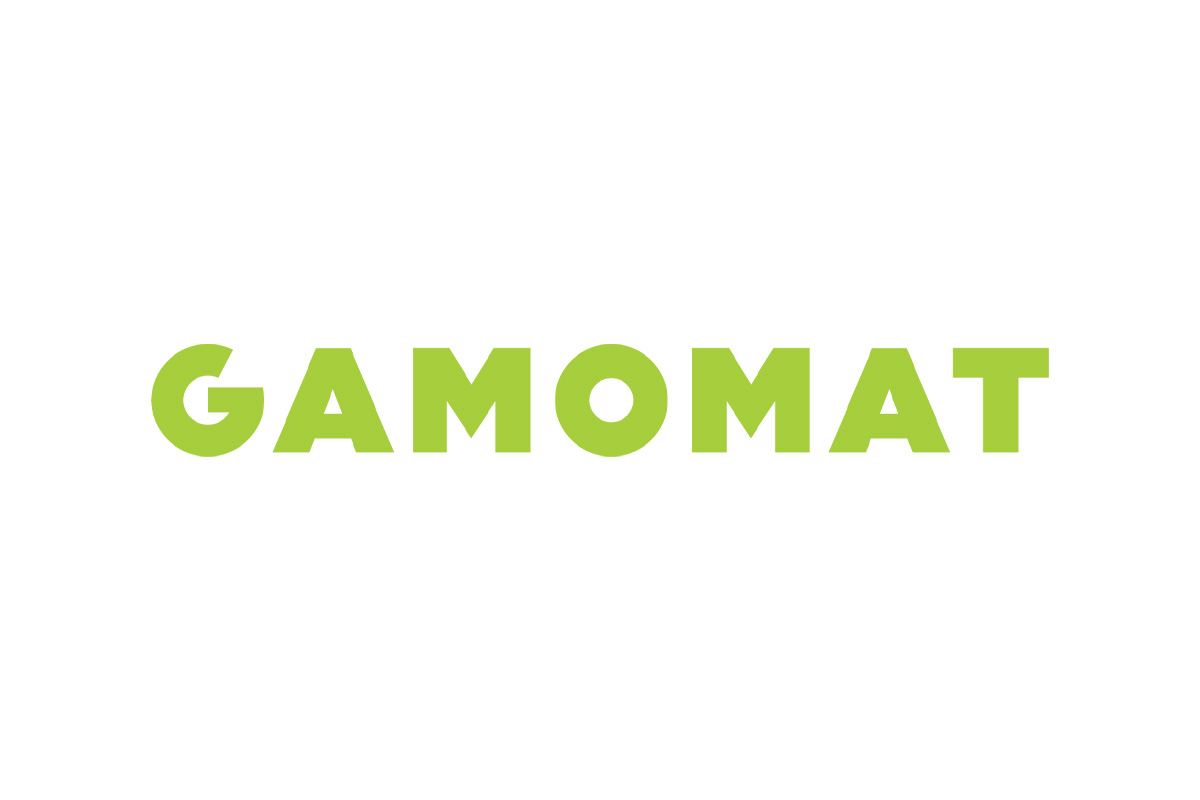 Reading Time:
< 1
minute
GAMOMAT, one of the leading independent software developers for slot games, was recognised at the "Germany's Best Employers 2023" competition, held yesterday evening at the Flora Cologne ballroom.
Out of more than 900 participating companies of all sizes and sectors, GAMOMAT made it into the top 100 and achieved an outstanding 13th ranking. This achievement points to the strength of GAMOMAT's value-oriented corporate culture and confirms the company's continued success story.
The evaluation process for the "Germany's Best Employers 2023" competition was voluntary and independent. GAMOMAT's employees were surveyed anonymously, assessing important factors such as leadership, trust, recognition, support, care, cooperation, team spirit, and identification with the company. Additionally, the company's management provided information about their personnel and management procedures and measures.
"Our philosophy of 'Good Work' is very important to us. The quality of communication and collaboration has the highest priority for us, especially because we've adopted a hybrid and highly flexible working model. In this respect, the excellent ranking achieved in 'Germany's Best Employer 2023'  competition showcases what is experienced at GAMOMAT everyday. It makes us proud as a team and gives us momentum for our current and upcoming projects," said Dr Alexandra Krone, Managing Director of GAMOMAT Development GmbH after the event.
GAMOMAT's competition standing highlights the company's commitment to providing an exceptional workplace culture that values its employees. The company's encouragement of respectful interactions and promoting a supportive work environment has led it to being known as one of the best employers in Germany. The recognition achieved by GAMOMAT provides momentum for the company's current and upcoming projects, solidifying its reputation as a dynamic and successful organisation.
IGT Signs Deal with Gift & Go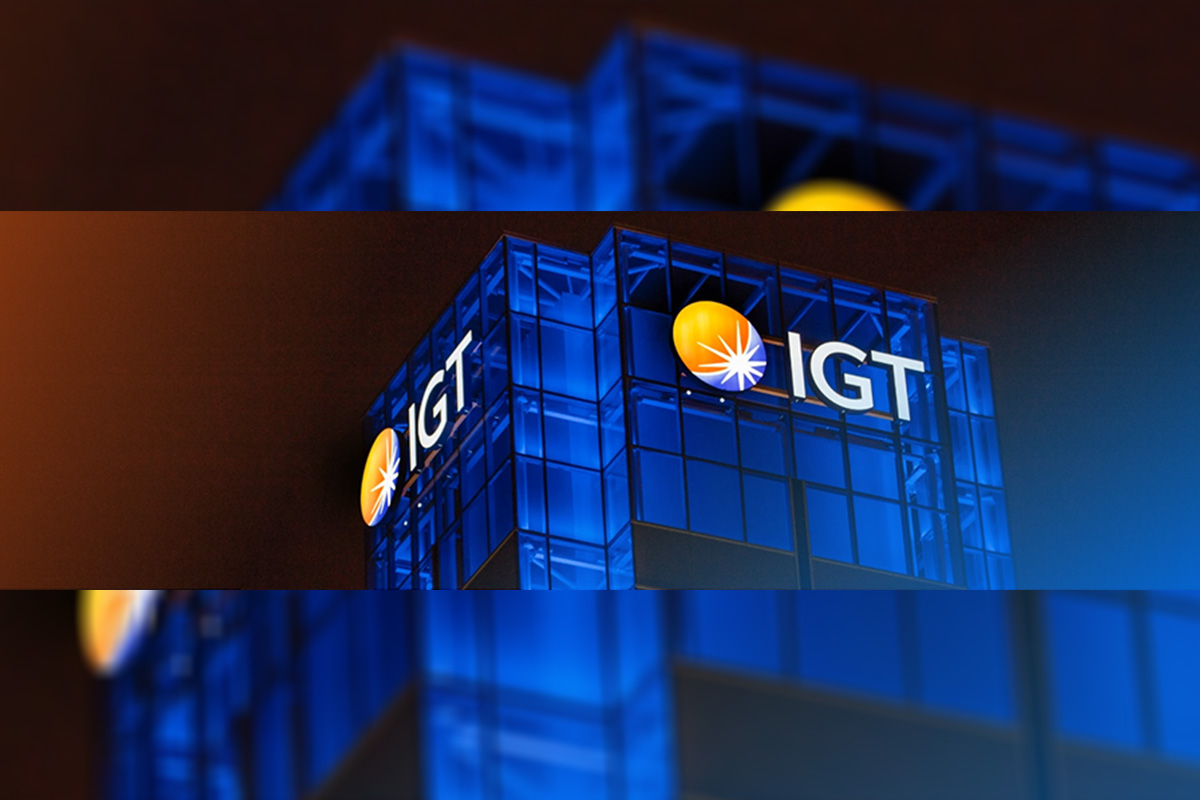 Reading Time:
< 1
minute
International Game Technology PLC (IGT) has announced that it has signed an agreement with B2B gifting technology platform, Gift & Go. This relationship will provide casino operators who use the IGT ADVANTAGE casino management system the option to add Gift & Go's on-demand gifting technology platform to their slot machines' service window or secondary display via IGT's M5 content management technology. When deployed, Gift & Go enables players to conveniently participate in promotional gift programs and collect an array of goods that are fulfilled via Amazon Business.
"IGT's agreement with Gift & Go can provide incremental value to our IGT ADVANTAGE system customers by enabling players to get items from Amazon Business through casino loyalty club gifting programs. We view this as a great way to enhance our systems solutions offering while helping our customers reduce product storage demands, labor requirements and capital allocations through a convenient and modern experience for their guests," said Ryan Reddy, IGT SVP Global Video Poker, VLT, Systems and Payments.
"Through our agreement with IGT, Gift & Go can integrate with the widely deployed IGT ADVANTAGE casino management system and help a diverse spectrum of casino operators significantly enhance their loyalty and continuity club gifting programs, which can help increase revenue and reduce player walk rate. The proven Gift & Go platform helps casino operators maximize player retention and replace legacy processes with automation, personalization and convenience that players genuinely appreciate," said Jon Reuben, Gift & Go Co-CEO.
CT Interactive Deepens Serbian Footprint Through MerkurXtip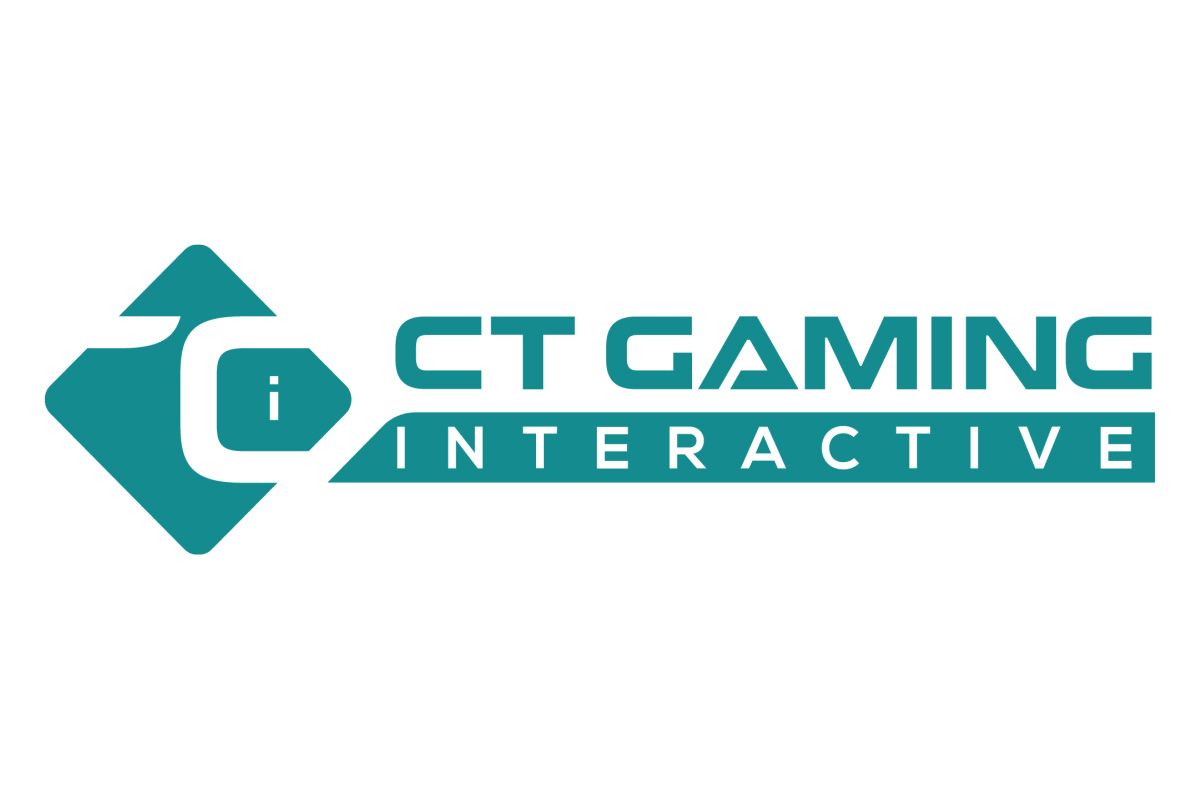 Reading Time:
< 1
minute
The online game developer CT Interactive has strengthened its presence in the Serbian market after teaming up with MerkurXtip. The company further penetrates one of the fastest-growing European markets by taking its range of casino slot games live through the www.merkurxtip.rs site.
The deal enables MerkurXtips to offer more diverse content, providing its players access to CT Interactive's online casino games, such as Win Storm, Chili Fruits, Magic Jewel.
"Gauselmann Group is among the leaders in the European gaming market, and we look forward to collaborating with them through a deal that leads us to strengthen our presence in Serbia further. MerkurXtip's customers can now enjoy an entertaining combination of our most popular slots," Milena Tsankarska, Head of Business Development at CT Interactive, said.
"This partnership further solidifies Merkurxtip's place as a gaming operator that continues to push the boat with innovative gaming experience with original content through a wide range of exciting casino games now available at our platform," Nenad Aleksić, Head of online business at MerkurXtip, said.