INTRALOT Wins Gold Award for Employee Best Practices at HR Awards 2020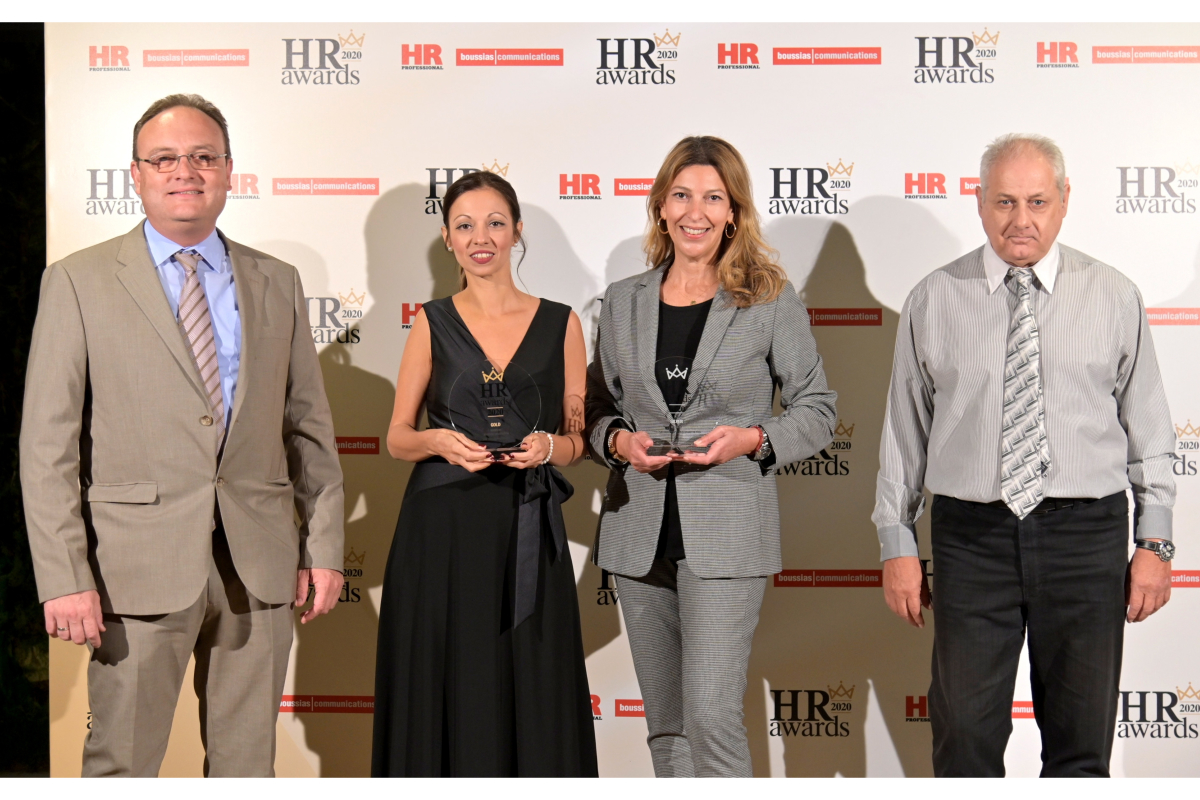 Reading Time:
2
minutes
The Company receives a Gold Award in the "Best Team Building Program" category for strengthening employee collaboration and a Silver Award in the "Most Valued HR Team" category for its fast response to Covid-19.
INTRALOT announces two prestigious distinctions in the categories "Learning & Development" and "Covid-19 Response Actions" at the HR Awards 2020 ceremony held on October 14th, as a recognition for its Human Resources initiatives and practices.
INTRALOT's Human Resources team won the Gold Award in the category "Learning & Development: Best Team Building Program" for the design and implementation of the Hackathon initiative, aiming to bring closer its people from around the world. During the internal Hackathon competition, employees participated in brainstorming discussions, worked together to generate innovative ideas, had fun, and shared an amazing experience, strengthening INTRALOT's culture of collaboration.
INTRALOT HR Department also received a Silver Award in the new category "Covid-19 Response Actions: Most Valuable HR Team", for its immediate response and plan since the beginning of the pandemic. The main goal was the protection of our employees' health and the prompt implementation of all measures to address the pandemic, ensuring business continuity at a Group level.
"INTRALOT's human capital is the most valuable asset of the Company. We are proud of our employees and the culture they have established in our Company. For this reason, the Company's first priority was the protection of our employees even before the spread of Covid-19 reached the levels of a pandemic. INTRALOT Hackathon competitions were introduced approximately nine years ago, gradually evolving to their present form. These competitions are very important as they aim to increase the levels of innovation in the day-to-day conduct of the employees. I would like to congratulate our HR Department for adopting world-class practices and thank all of our employees for their creativity and commitment to INTRALOT," said Dr. Chris Dimitriadis, INTRALOT Group CEO.
"The Hackathon initiative created a valuable legacy for our Company, providing us with innovative state-of-the-art technology, while enhancing the team spirit and strengthening the bonds of INTRALOT's global family. Moreover, towards Covid-19 response actions, our primary goal was to establish a direct and continuous communication with our people by implementing a program focused on online training, connection and communication, and their well-being," said Mr. Eddy Gerekos, HR Director of the INTRALOT Group.
The HR Awards are organized for the 6th consecutive year by the HR Professional magazine and Boussias Communications, aiming to recognize the best initiatives and practices in the Human Resources sector in our country.

Keith Laidlaw to assist FSB with IT and tech strategy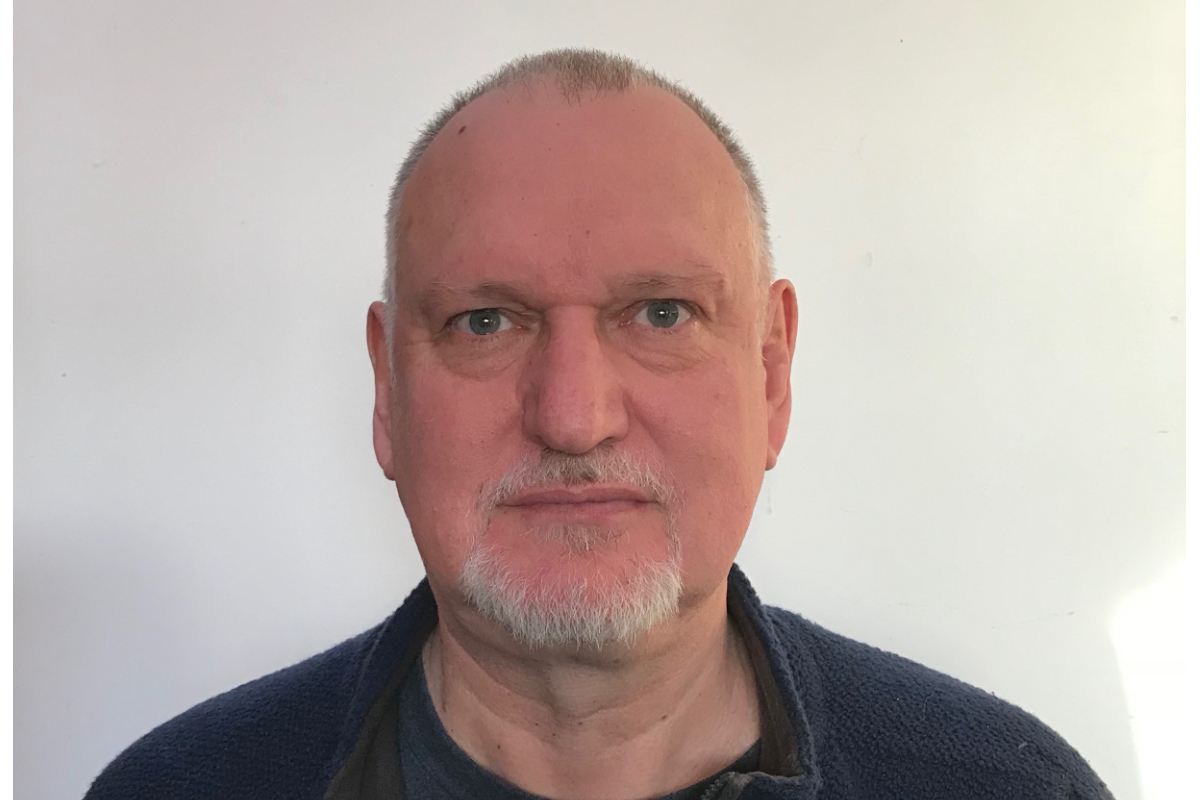 Reading Time:
< 1
minute
Gambling industry veteran becomes board advisor to fast-growing sportsbook and casino technology provider
FSB, the award-winning sports betting & iGaming technology provider, has onboarded industry veteran and consultant, Keith Laidlaw, to assist with the company's IT and technology strategy as it continues to drive growth in international markets and prepares for an increased presence in the US.
Laidlaw will work alongside FSB's highly skilled IT and technical teams, which are headed by Chief Technology Officer Sam Lawrence, and will share his vast knowledge and experience to allow the company to structure its strategy.
Having held senior level roles at GVC, Party Gaming and OnGame, Laidlaw is one of the most experienced technology specialists in the industry, and as a consultant has worked with a wide range of gambling companies to help them fine-tune their position and level up their products and services.
Dave McDowell, CEO of FSB, said: "Keith is another great addition to our ever-increasing pool of talent at FSB. His knowledge and experience of IT and technology within the gambling sector is immense. He will work alongside our co-founder and CTO Sam Lawrence to fine-tune our strategy so that we can ultimately deliver the best products and services to our clients."
Keith Laidlaw, Board Advisor at FSB, said: "FSB has a very interesting proposition and I am delighted to have been invited to work alongside Sam to help shape the company's technology strategy. It's clear to me that FSB has a big year coming up in 2021 and I'm looking forward to playing a part in it."
Williams duo Russell and Latifi are first Formula 1 drivers confirmed as Virtual Grands Prix return for charity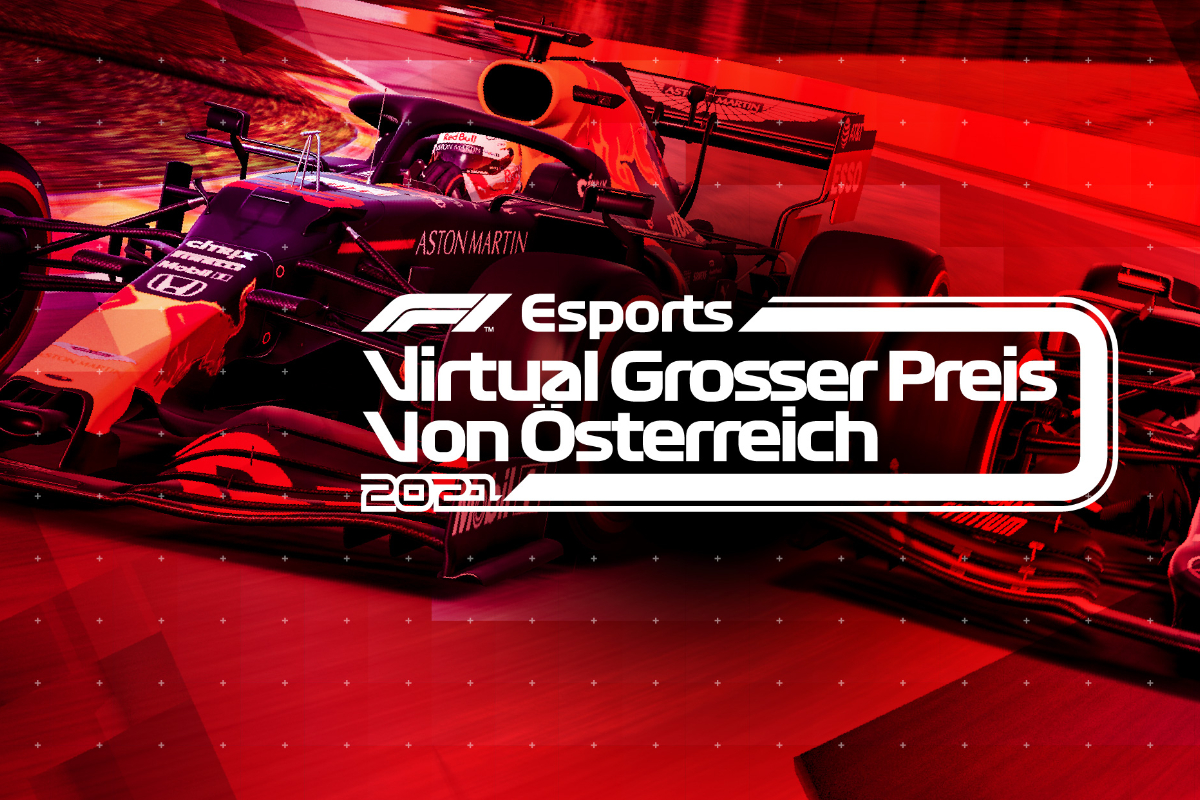 Reading Time:
2
minutes
Williams Racing's George Russell and Nicholas Latifi are the first Formula 1 drivers to confirm their spots as F1 Esports' hugely-popular Virtual Grands Prix return this weekend. The Virtual Austrian Grand Prix takes place on Sunday 31 January, kicking off a trio of special live events as team's battle it out for a share of a charity prize pot that they will donate to a cause of their choosing.
Russell is no stranger to the Virtual Grands Prix after winning last year's series, following a number of impressive performances, as the online racing action took the place of real-life competition when the pandemic first struck. Russell and Latifi will be representing the current crop of F1 drivers in the first event, alongside some former stars of the sport and future prospects, but the Williams Racing duo will be joined by fellow drivers from the 2021 grid in upcoming events.
Alex Albon, Red Bull Racing Test and Reserve Driver and Wings for Life ambassador, was a firm favourite in last year's Virtual Grands Prix and returns alongside Jeffrey Herlings, Red Bull KTM Factory rider and MXGP World Champion. Pietro Fittipaldi made his Haas F1 debut last season in Bahrain and will represent the American team in this week's race, alongside his brother Enzo, whilst former F1 drivers Stoffel Vandoorne and Tonio Luizzi will represent Mercedes and AlphaTauri respectively. Renault academy drivers Christian Lundgaard and reigning FIA F3 champion Oscar Piastri will drive for Alpine, whilst Virtual Grand Prix regular and Belgium goalkeeper Thibaut Courtois returns this year for Alfa Romeo. The full line-up will be announced across the official F1 social media channels over the coming days.
While the return of Virtual Grands Prix will give fans around the world excitement ahead of the Formula 1 season starting in Bahrain, the primary focus of this year's three-race competition is to donate money to charities chosen by the teams. Each nominated charity will receive a significant donation from the overall prize fund, regardless of whether the team finishes first or last in the standings after the three events.
This year's Virtual Grand Prix events will begin with a sprint-race, featuring the team's talented F1 Esports Pro Series drivers, to decide the starting grid, before the teams' pairings, made up of motorsport stars, sporting heroes and celebrities, will take to the track and get ready to race. Silverstone and Interlagos will also play host to upcoming virtual races on Sunday 7 February and Sunday 14 February respectively.
The Virtual Austrian Grand Prix will be broadcast from 18:00 GMT on Sunday 31 January on the official Formula 1 YouTube, Facebook, Twitch, Huya (China) and Weibo (China) channels, as well as broadcast by international television partners including Sky Sports, ESPN, FOX Sports and Ziggo.
Julian Tan, Head of Digital Business Initiatives & Esports at Formula 1 said:
"We are thrilled to be bringing the Virtual Grands Prix back to keep fans entertained during the off-season as we look forward to the year of racing ahead. Last year's virtual events were a huge success for F1 Esports and we can't wait to see the F1 drivers and famous faces back in action once again, and this time all in the name of charity!"
AppGallery Users Amongst the First to Play Save Eddy Smile Globally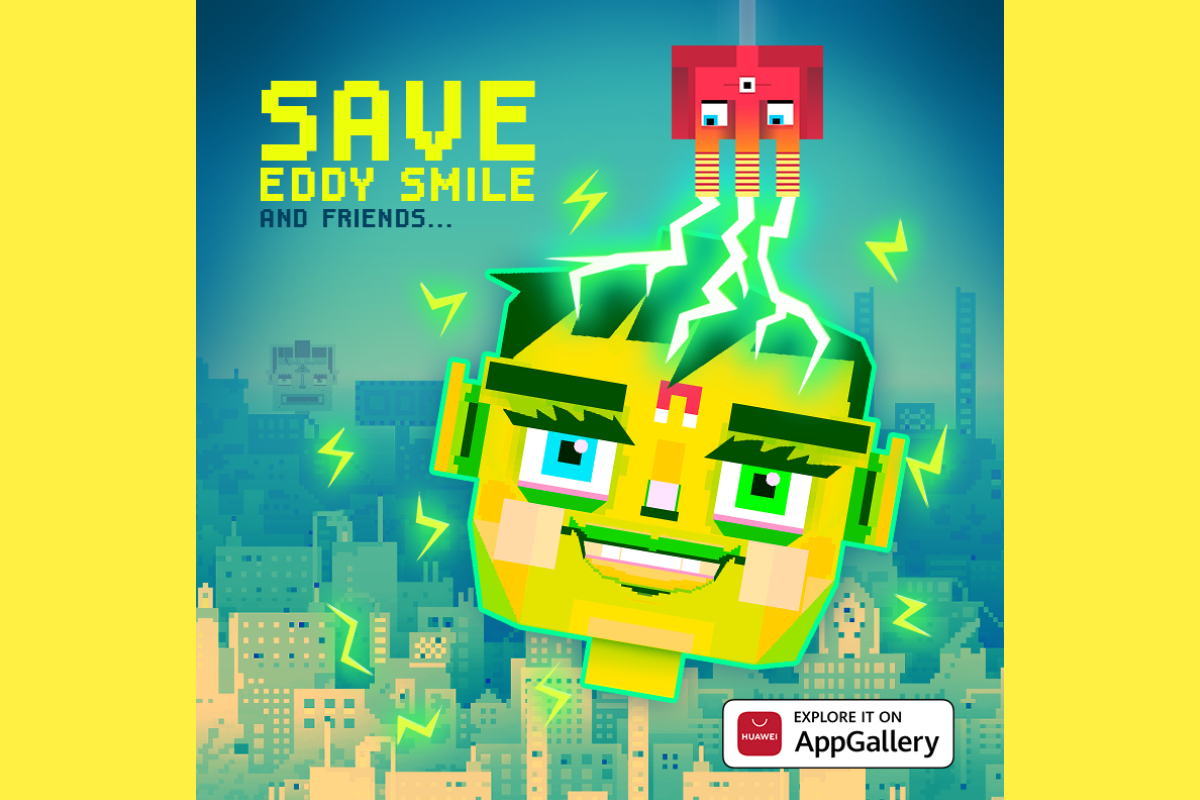 Reading Time:
2
minutes
AppGallery users are amongst the first Android players to play Fineallday Games' highly-anticipated Save Eddy Smile, as the unique tactical puzzle game launches across all major mobile app marketplaces on 29 January 2021.
Gamers must navigate through over 120 action-packed challenges, freeing Eddy and his friends from the mischievous Rory, and unlocking different attacks to do so. Strategy and planning is a must – with eight types of bombs available to blast through levels and destroy rising blocks in a tangled world of tunnels.
Completing puzzles allows gamers to rise through the ranks, attacking Rory with each level completed and improving torque, speed, magnetism, and charge magnet stats. With over 60 magnets to be unlocked and a mysterious hidden level to be found, gamers can expect hours of exciting gameplay.
"Fineallday Games is excited to partner with AppGallery and offer Huawei gamers access to our highly-anticipated Save Eddy Smile game," said Dominick Lareau. "Our goal is to create games that are not only visually appealing but innovative and original. We share Huawei gamers' excitement and enthusiasm and plan to make more fun games available through AppGallery in the future."
Featuring a unique blend of modern pixel-art, high-fidelity animation, and a kaleidoscopic mix of colours and effects, the game invites players around the world to reap the benefits of stimulative gaming, challenging individuals to rise through the ranks, defeat Rory and find the mysterious hidden level. The game launches with 12 different languages globally[1], and will be made available for gamers to download from 29 January 2021.
Huawei Offers Technology Support to Partners
As one of the fastest-growing global app marketplaces, Huawei's partnership has been perfect for Fineallday. The Huawei team provided strong operational support for the Save Eddy Smile launch, which is integrated with Huawei's innovative HMS Core, including Huawei Game Service Plug-in and Huawei IAP Kits.
"The Huawei team offered high-quality technical support during the integration process," said Dominick Lareau. "Communication was excellent, and they provided clear guidance and feedback that helped us quickly overcome any technical issues."
Save Eddy Smile will be available for download for free via AppGallery from 29 January 2021.