Alfa Romeo and Jarno Opmeer lead F1 Esports Pro Series after races in Bahrain, Vietnam & China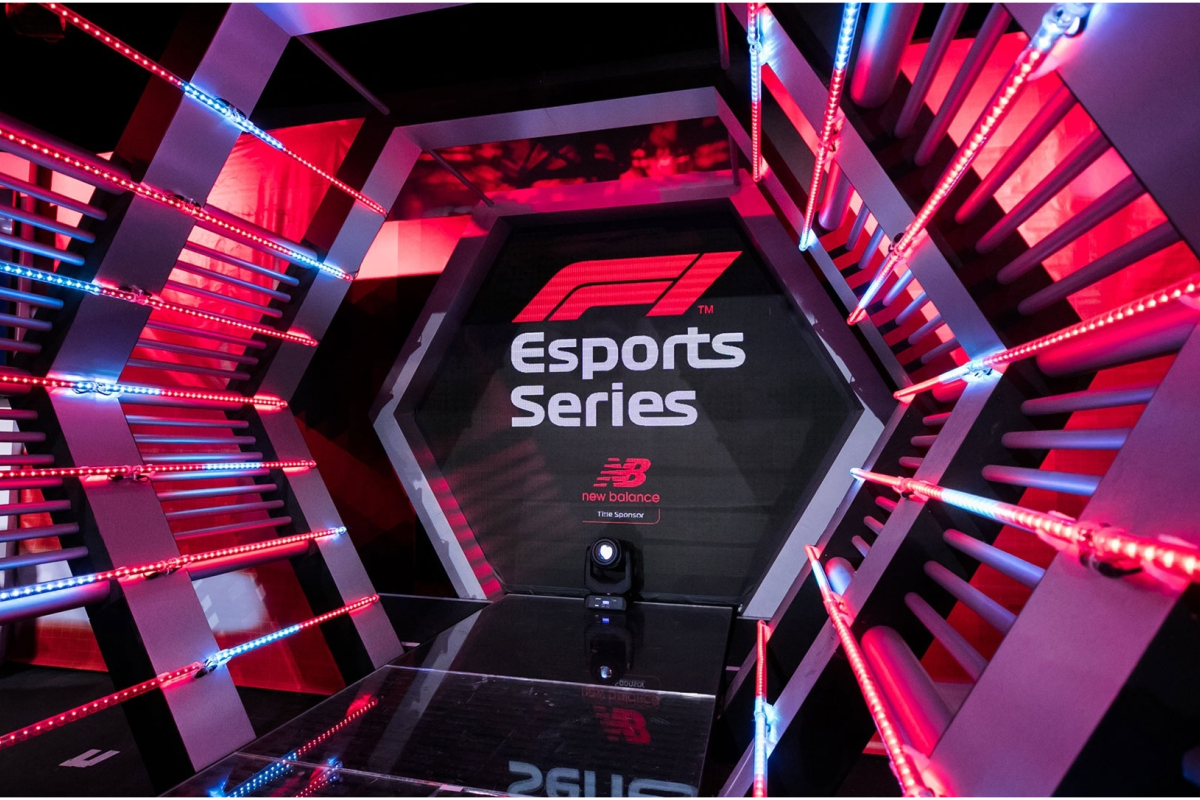 Reading Time:
4
minutes
The first round of the F1 Esports Series presented by Aramco got underway with three thrilling races in Bahrain, Vietnam and China, as drivers set their sights on the huge $750,000 prize pot, in what is poised to be the biggest and best season yet.
Due to the COVID-19 pandemic drivers are racing remotely for the first time this year, but the popular live shows continue to be broadcast from the Gfinity Esports Arena in London, as we ensure fans don't miss a moment of the action.
On Wednesday evening drivers took to the Bahrain International Circuit for the season opener, competing at the increased 35% race-length for the first time this year. Alfa Romeo dominated in the only 'night race' on the calendar, with Jarno Opmeer and Daniel Bereznay finishing P1 and P2 ahead of Red Bull's Marcel Kiefer, who joined them on the podium for the first time this season.
Wednesday's double-header continued with an F1 first as the drivers became the first to race competitively on the brand-new Hanoi Street Circuit in Vietnam, albeit on the F1 2020 official video game developed by Codemasters, rather than the real thing. The multiple long straights and sharp turns made for dramatic racing, which saw last year's champion David Tonizza come out on top for Ferrari in a tense battle with Renault's Nicolas Longuet for the win; Jarno Opmeer rounded off the top three.
This year's first event ended in style with a third and final race in China on Thursday evening, as Jarno Opmeer raced home at the Shanghai International Circuit for his second win of the season. Marcel Kiefer and Daniel Bereznay finished P2 and P3 respectively to crown a successful first round.
This week's results mean Jarno Opmeer leads the way in the driver standings, whilst Alfa Romeo top the team's championship.
Attention now turns to the second event, on 4-5 November, as we get set to race for the first time at the Zandvoort Circuit and visit a fan favourite in Canada, the Circuit Gilles Villeneuve, before finishing at the Red Bull Ring in Austria, where this year's revised F1 2020 schedule began with an entertaining double-header.
Following the first round of action, the overall standings are as follows:
DRIVER STANDINGS
Position
Driver
Team
Points
1
Jarno Opmeer
Alfa Romeo Racing ORLEN F1 Esports
65
2
Marcel Kiefer
Red Bull Racing Esports
41
3
Daniel Bereznay
Alfa Romeo Racing ORLEN F1 Esports
33
4
Nicolas Longuet
Renault Vitality
28
5
Frederik Rasmussen
Red Bull Racing Esports
28
6
David Tonizza
FDA Hublot Esports
25
7
Joni Törmälä
Scuderia AlphaTauri Esports
20
8
Brendon Leigh
Mercedes-AMG Petronas Esports
18
9
Álvaro Carretón
Williams Esports
14
10
Lucas Blakeley
BWT Racing Point F1 Esports
9
11
Enzo Bonito
FDA Hublot Esports
6
12
Daniel Moreno
McLaren Shadow
6
13
Fabrizio Donoso
Renault Vitality
5
14
Cedric Thomé
Haas F1 Team Esports
4
15
Daniele Haddad
BWT Racing Point F1 Esports
1
16
Bono Huis
Mercedes-AMG Petronas Esports
0
17
Bardia Boroumand
Mercedes-AMG Petronas Esports
0
18
Michael Romanidis
Williams Esports
0
19
James Baldwin
McLaren Shadow
0
20
Salih Saltunç
Williams Esports
0
21
Manuel Biancolilla
Scuderia AlphaTauri Esports
0
22
Simon Weigang
Haas F1 Team Esports
0
TEAM STANDINGS
Position
Team
Points
1
Alfa Romeo Racing ORLEN F1 Esports
98
2
Red Bull Racing Esports
69
3
Renault Vitality
33
4
FDA Hublot Esports Team
31
5
Scuderia AlphaTauri Esports Team
20
6
Mercedes-AMG Petronas Esports Team
18
7
Team Williams Esports
14
8
BWT Racing Point F1 Esports
10
9
McLaren Shadow
6
10
Haas F1 Team Esports
4
The live show was streamed online via F1's official channels on Facebook, YouTube, Twitch and Huya, as well as broadcast by international television partners such as ESPN (US), Sky (UK) and Ziggo (Netherlands).
Following a huge year for F1 Esports, which saw over 30 million people tune in to the Virtual Grand Prix Series, more people than ever want to get involved. The first qualifying event for the 2021 F1 Esports Series is now open until the end of October on F1 2020, the newly-released official videogame developed by Codemasters.  For more information visit www.f1esports.com.
Julian Tan, Head of Digital Business Initiatives & Esports at Formula 1 said:
"We're thrilled to see the Pro Series back underway and to do it safely and remotely as the world continues to navigate the global pandemic. The first event has shown exhilarating racing with three fantastic races giving us five different podium finishers. We're definitely in for a thrilling season with it all to play for as the F1 teams battle it out for our huge $750,000 prize pot. We can't wait to see what the rest of the championship has in store for us!"
Frank Sagnier, CEO at Codemasters said:
"The F1 Esports Series presented by Aramco is back with the bang. We have our most competitive line-up to date, and the drivers didn't disappoint for the opening series of races. Time will tell if a new rival will emerge to break the dominance we've seen from the likes of David Tonizza, Frede Rasmussen & Daniel Bereznay last year, or if Brendon Leigh can roar back and reclaim his crown. We're off to an incredible start, and we can't wait for the next round of races."
John Clarke, CEO at Gfinity said:
"What a start to our biggest season so far, we've got a great new game, amazing drivers, thrilling racing, all delivered live and remotely. F1 is once again leading the way in delivering great entertainment for fans from around the world who love gaming and motorsport. Everyone involved has risen to the challenge of having the drivers spread across the globe. Get ready for the best season of racing yet."
For more information on the F1 Esports Series presented by Aramco visit www.f1esports.com.

EVOS Esports Announces Partnership With Hepmil Creators' Network To Offer YouTube's Reserved Media In Indonesia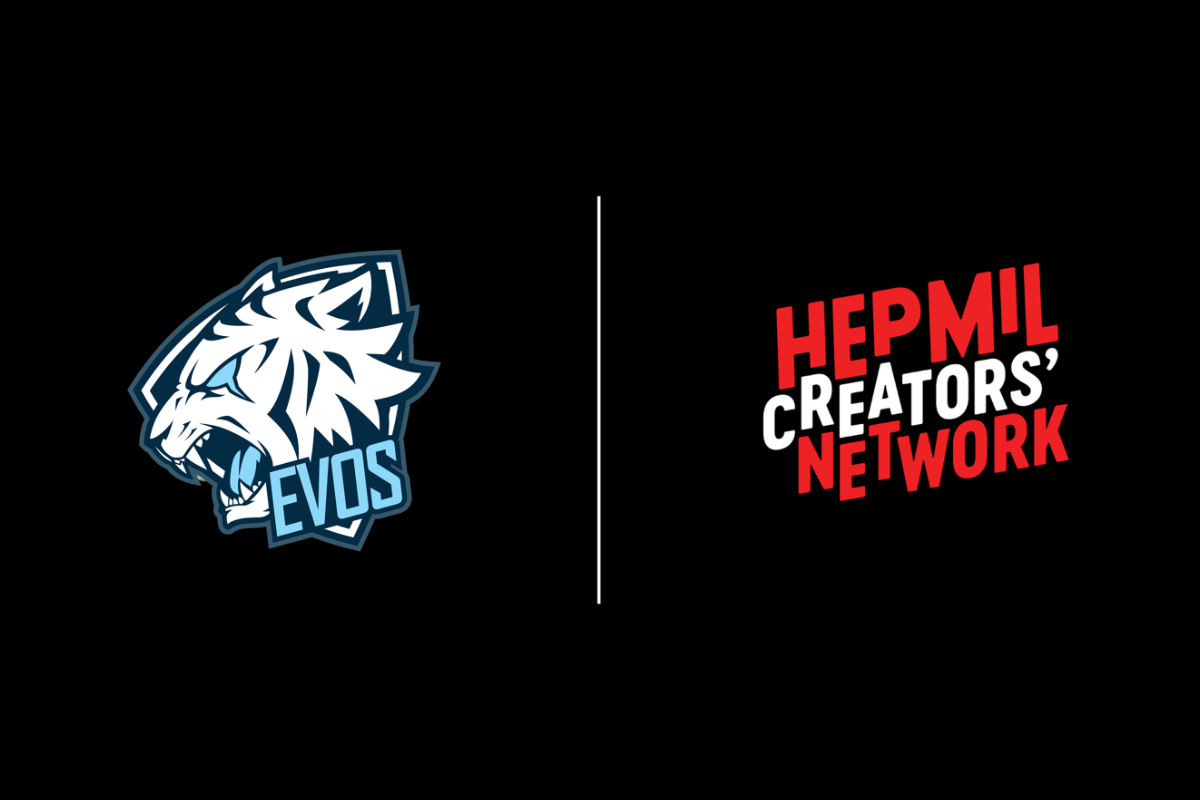 Reading Time:
3
minutes
EVOS Esports, the leading esports organization in Southeast Asia, has announced an exclusive partnership with Hepmil Creators' Network (HCN) for the Indonesia market. It was revealed by the co-founders of EVOS Esports, Ivan Yeo and Hartman Harris and the co-founders of HCN, Karl Mak and Adrian Ang @ Xiao Ming, during a special announcement on Clubhouse; a social networking app based on audio-chat.
EVOS Esports and HCN will be offering brands and advertisers in Indonesia premium inventory on YouTube by tapping on HCN's Reserved Media offering. One of the key inventory is the esports and gaming channel bundle, which enables advertisers to target the hard-to-reach Gen Z and Millennials in Indonesia. The partnership will also open up the opportunity to esports and gaming talents in Indonesia to be part of the Reserved Media programme.
HCN is a digital creator agency that grows and empowers the next generation of content creators in Asia, by enabling them to monetize through branded content campaigns and increasing their AdSense revenue through YouTube Reserved Media. It is the first in Southeast Asia (SEA) to offer premium inventory of Reserved Media to advertisers in the region. The offering comes about from HCN's partnership with US-based digital media company Bent Pixels, which owns the sales rights for Reserved Media through its long-term partnership with YouTube.
EVOS Esports currently manages 160 gaming influencers exclusively and are partners with over 200 esports talents, with a total following of over 64 million YouTube subscribers and over 62 million Instagram followers, and over 350 million views per month across Southeast Asia. Its talents include Jonathan Liandi (2.7M subscribers; 731M views) and Dyland PROS (13.4M subscribers; 1B views).
Reserved Media will allow brands to secure highly sought-after inventory on the top esports & gaming channels in Indonesia. Brands will also have the ability to achieve 100% share of voice on select channels during key promotional or launch periods, ensuring exclusivity.
HCN is the sister company of Singapore-based content creator SGAG and a subsidiary of Hepmil Media Group, which also owns other platforms in the region like MGAG (MY) & PGAG (PH). This is Hepmil's first foray into the Indonesia market to grow the Reserved Media offering and expand its inventory of channels through the partnership with EVOS Esports.
Karl Mak, Co-Founder and CEO of Hepmil Media Group said: "EVOS Esports is the top esports organisation in the region, and we are excited to enter the Indonesia Market through such a strong partner. The opportunity of Reserved Media and Esports has been validated to be successful in the US and we are excited to bring it to Indonesia with EVOS. Through this partnership, we will be able to expand our Reserved Media inventory and cater to advertisers in Indonesia who are not only hungry to enter the Esports & Gaming space, looking also for media buying opportunities to associate their brands with the industry."
Ivan Yeo, Co-Founder and CEO of EVOS Esports, said: "We are delighted to partner exclusively with HCN in Indonesia to offer premium inventory of YouTube's Reserved Media to brands. EVOS Esports is open to offer this initiative to gaming talents in Indonesia, as it will serve as an additional revenue generation stream for them. I am confident this new offering will serve as a catalyst in elevating the esports and gaming scene in Indonesia."
Marketers will have the ability to create YouTube advertising assets in multiple formats, both skippable and non-skippable, that run complementary to its branded content on YouTube channels. This will be done in collaboration with gaming talents who are working with EVOS Esports and HCN.
This supports the optimization of marketing spend by brands with complete share of voice on select channels, premium association and effective micro-targeting. With Reserved Media, brands can now purchase premium ad inventory on specific channels by their favourite creators from one single point of contact. At the same time, they will fully own the advertising spaces on select channels during the engagement period without interference from competing advertisements, thus improving targeting efforts and optimizing media budget.
Organization.GG raises $610,000 in pre-seed round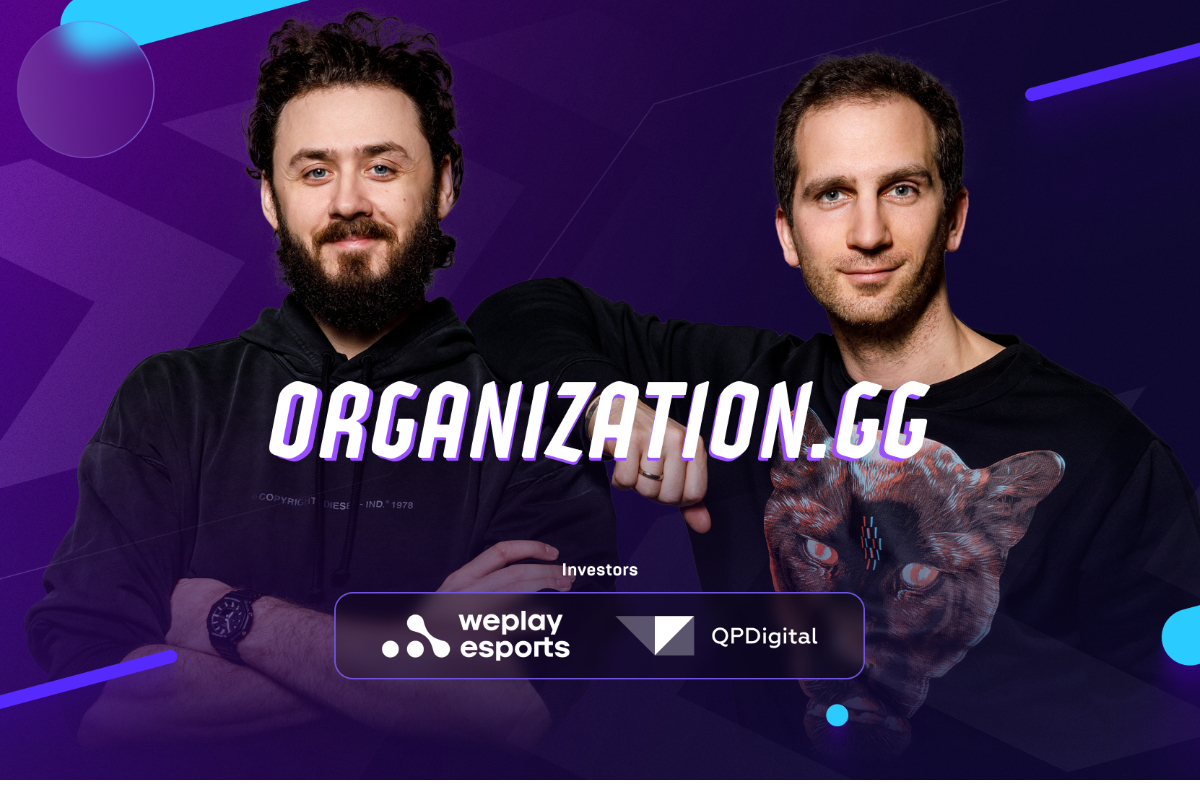 Reading Time:
2
minutes
Organization.GG is an online platform which for the first time in history allowed fans to play side-by-side with their favorite esports PROs and popular streamers. The company raised $610,000 in a pre-seed round, with WePlay Esports, QPDigital, and Silicon Valley investors participating in the round.
Organization.GG is a platform that offers a unique way of interacting in the online gaming and streaming world. From now on, Twitch or YouTube users won't be limited to just a chat but will be able to play alongside their favorite PROs in 5v5 show matches or 1v1 duels. For many fans, playing with CS:GO world champions such as "AdreN" or "Dosia" was unimaginable before, but now, it is an opportunity open to everyone. Streamers, PRO gamers, coaches, and many other famous and emerging talents will now have the tools to help them move their community forward, share experiences, make a living, and create unique and in-demand content.
Over the first few months of its operation, Organization.GG has already hosted more than a hundred successful show matches with 50+ streamers and esports PROs taking part. About two thousand viewers took part in the show matches, of whom 35% — more than once.
"This is a good start for us — we got initial confirmation of the product's market fit. In the near future, we will pick up new games such as Call of Duty, League of Legends, and VALORANT," says Denis Kurilenko, Organization.GG CTO and co-founder.
"With the current funding, we will develop new interaction mechanics to bring fans closer to the streamers. We are gaining ground in Europe fast, and by the end of the year, we plan to enter the North American market," stated Organization.GG CEO and co-founder Dima Okhrimchuk.
On top, Organization.GG is opening opportunities for advertising agencies to host branded tournaments and show matches. For brands, it's an opportunity to target Generation Z through a format that is unique in the market. Such collaborations may also be a part of a broader integration package to include company investors, such as the WePlay Esports media holding company, famous for its ability to host high-quality esports shows.
"The average game live-streaming viewership has been steadily growing over the last decade. Today, there are millions of people tuned in to a game broadcast at any given time, and most of them would be happy to get a chance to play or interact with the streamer on a more personal level. Organization.GG is the bridge between those streamers and their fans," says Oleg Krot, managing partner of WePlay Esports.
"Streaming platforms and the gaming industry are booming, and Twitch is a prime example. The number of streamers has grown 2.5 times over the year, reaching 8.5 million. Investing in Organization.GG is a display of foresight. Our team is confident that the platform will be very popular among esports players, streamers and fans. We hope that our financial contribution and expertise will allow the platform to reach a whole new level," comments Denis Valvachev, CEO and managing partner of QPDigital.
TEAM VITALITY REVEALS PARTNERSHIP WITH SCUF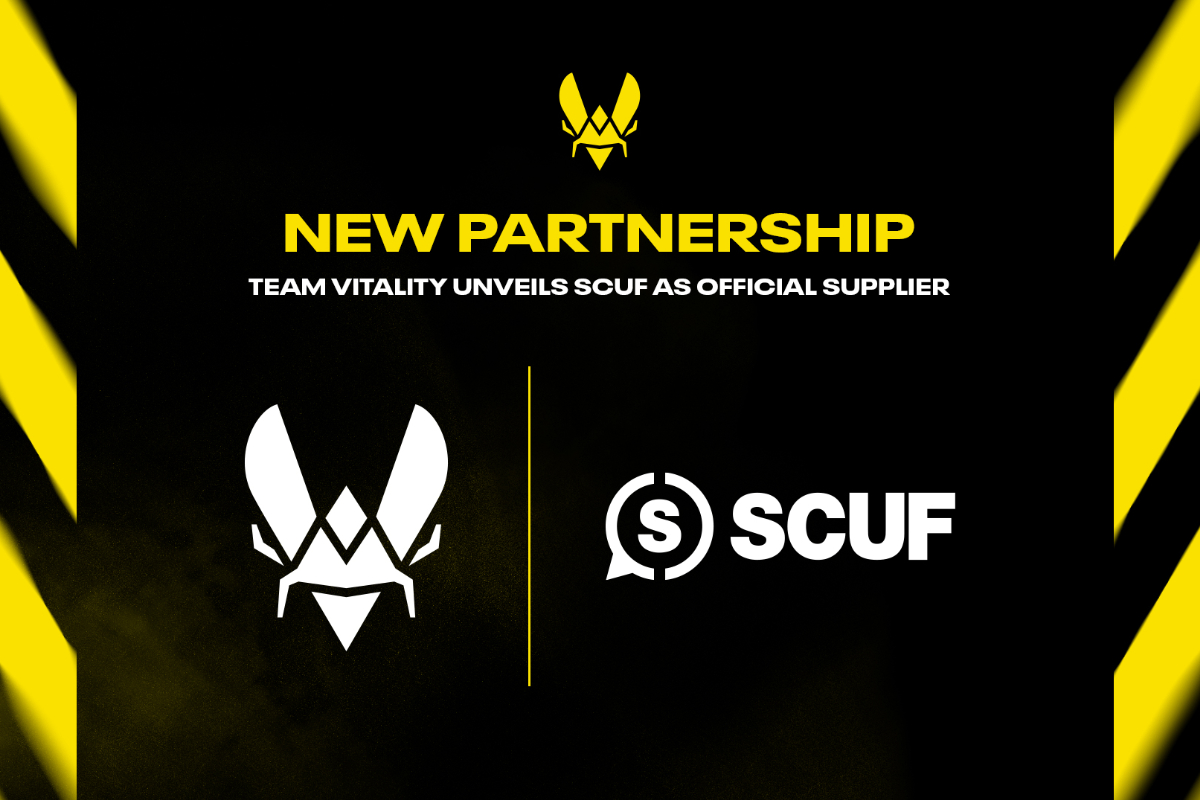 Reading Time:
2
minutes
Leading global esports organisation Team Vitality is excited to announce a partnership with global innovator and creator of high-performance gaming controllers SCUF. The partnership will see Team Vitality's FIFA, Fortnite and Rocket League players, as well as a selection of its high profile ambassadors such as Brawks and LittleBigWhale, compete and play using SCUF gaming controllers. Team Vitality and SCUF will also work closely together on collaborative efforts which are set to be announced later this year.
"We are really excited to work with such an industry-leading brand in SCUF gaming who really understands the demands of playing in different competitive environments. It's great to be able to have our players across FIFA, Fortnite and Rocket League compete with the highest level of peripherals. It's great to kick off 2021 with another great partner by our side who truly shares our goals and values," said Nicolas Maurer, CEO, Team Vitality .
Founded in 2013, Team Vitality has grown into a globally recognised esports brand with over 40 players competing in eight of the biggest and best esports titles. Across both Fortnite and FIFA the organisation fields some of the best talent that the scenes have to offer. Team Vitality's Rocket League team is celebrated as one of the best in the world with 2020 seeing the team pick up three A-tier titles; Rocket League Spring Series – Europe, Rocket Baguette: Summer Grand Prix and RLCS Season X – Fall: EU Regional Event 3 and MVP titles for both Fairy Peak! and Alpha54.
"Since inception, SCUF has been dedicated to supporting the French esports community by bringing innovation to the competitive gaming controller category. Team Vitality is a giant in French esports and in just a few years, Vitality has been able to become one of the best esports organizations in the World. With initiatives like Vitality's Hive in Paris, high-quality content, influencer support and unique brand collaborations, this partnership is a natural fit for SCUF and we're excited to continue our journey sharing our values and passion." said Duncan Ironmonger, CEO and Founder, SCUF Gaming.