FIFAe tournament season kicks off with new structure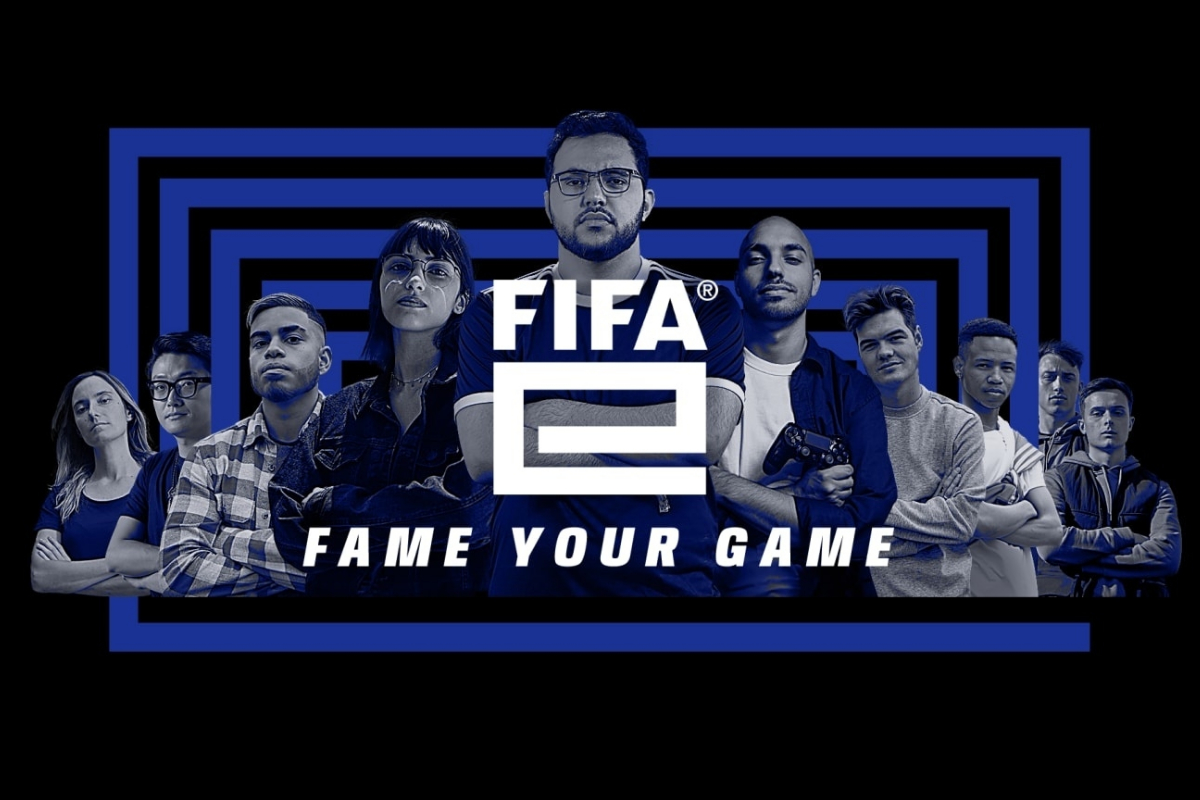 Reading Time:
2
minutes
With the new competitive FIFA season set to kick off, FIFA has today announced the introduction of three dedicated narratives and also released qualification dates and information for FIFA's esports events played on EA SPORTS FIFA 21.
The new FIFAe tournament structure has been created to unify and highlight three clear and distinct narratives of competitive FIFA: players, clubs and nations. New qualification opportunities will arise with the new stand-alone narratives, with each leading up to the respective FIFA pinnacle event.
Competitors will have the chance to represent their club in the FIFAe Club Series, compete for national pride and for their country in the FIFAe Nations Series or create their own legacy in the EA SPORTS FIFA 21 Global Series on the Road to the FIFAe World Cup™.
"With our FIFAe tournaments, we aim to get closer to pros, gamers and fans. In times of digital acceleration, we see a strong shift in media consumption, social values and entertainment narratives. To engage deeper with football's next generation, we have to step up now," said Christian Volk, Director of eFootball & Gaming at FIFA.
"Our ambition is to seed the movement for what might become a new football category in the ecosystem of FIFA. We want to create the biggest stage for the best players and teams of the community to shine brighter, while growing access for new up- and-comers to FIFAe tournaments. All of us at FIFA are excited for what the future holds!"
The FIFAe World Cup™ and the FIFAe Nations Series™ both now feature a USD 500,000 prize pool, with the FIFAe Club Series™ putting USD 350,000 on the line. Another USD 3 million in prizes will be distributed by EA across Qualifiers, Regional Playoffs, the eChampions League, and CONMEBOL eLibertadores as part of the EA SPORTS FIFA 21 Global Series.
"This is an exciting time for EA and FIFA as we continue to bring engaging competitions and entertainment to fans around the world," said Brent Koning, EA's FIFA Competitive Gaming Commissioner & Group Director.
"In partnership with FIFA, these narratives will bring fans closer to the action, give players more opportunities to compete, and help find the next big FIFA esports star. In these unprecedented times, we are dedicated to bringing people together to celebrate club, country, and personal glory."
Players do not have to wait long to start competing. In addition to the new FIFAe tournament brand, FIFA has also announced today that registration for the FIFAe Club Series™ is now open. Teams and players can now sign-up on FIFA.gg/registration. The FIFAe Club Series will kick off online in November, with the best perfoming teams of the qualification competing at the FIFAe Club World Cup™ in 2021.
Over the coming weeks, FIFA's participating member associations will also announce further details in regard to their selection processes on the Road to the FIFAe Nations Cup™ to kickstart the new 'nations' narrative under the FIFAe tournament brand.
Riot Games Announces VALORANT Champions Tour 2021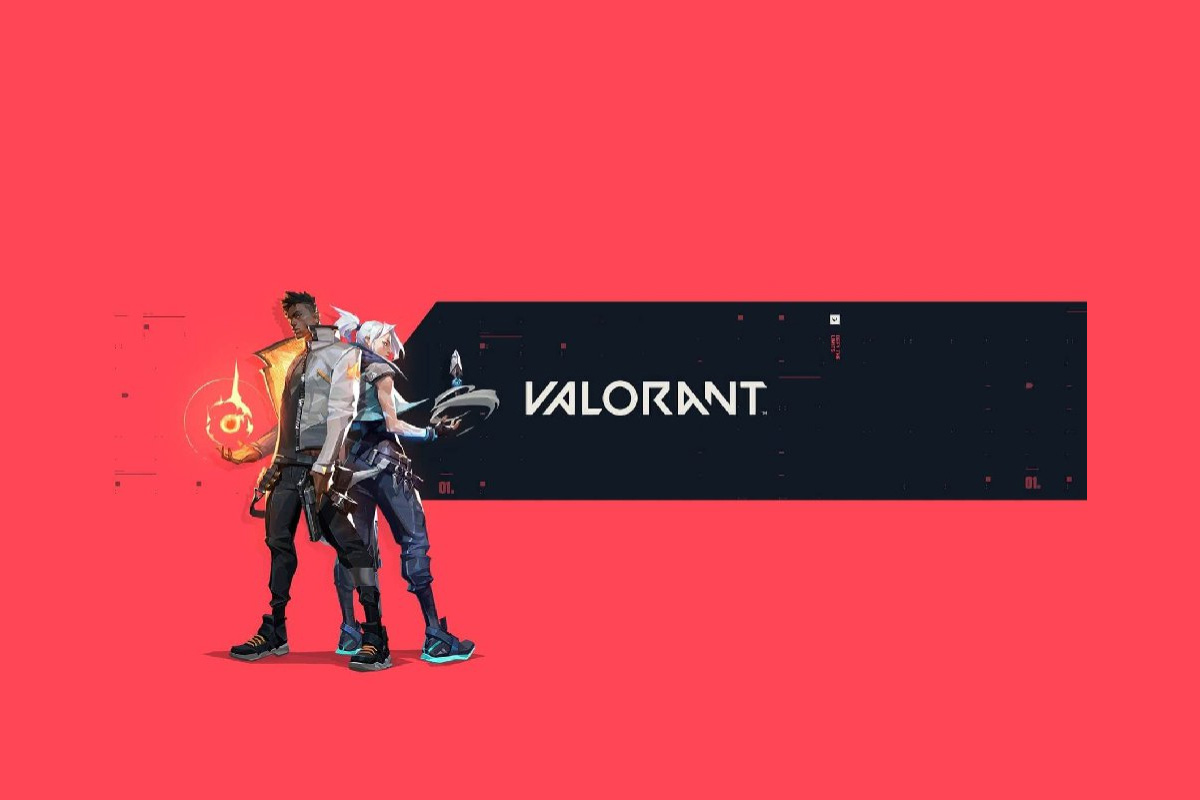 Reading Time:
< 1
minute
Riot Games has announced the 2021 VALORANT Champions Tour, a season-long competition tour set to take place throughout 2021 for its newly released competitive 5v5 character-based tactical shooter VALORANT.
The 2021 VALORANT Champions Tour will feature competitions in North America, South America, Europe, Asia, Africa, and Australia, and will crown a single global Champion at the end of the year.
"The Champions Tour is our next step to grow VALORANT into a global esport worthy of the passion of our fans. We've spent a couple of years now talking to players, teams, fans, prospective partners, and other stakeholders, and we're extremely excited to launch our first official season. Our focus will be on elevating and showcasing the creative and talented players who are shaping this game across the globe. Fans and players both wanted high stakes competition, and that's what the VALORANT Champions Tour is designed to do," Whalen Rozelle, Senior Director of Esports at Riot Games, said.
The VALORANT Champions Tour will feature three levels of competition: Challengers, Masters and Champions. Teams begin their journey by first playing in regional Challenger events before advancing to international Masters events. At the three Masters events set to take place in 2021, top performing teams will accumulate points which will count towards qualification for the Champions event. This final stage will feature the top sixteen teams in the world and will crown a single global champion.
Recap of the 2020 eSports Awards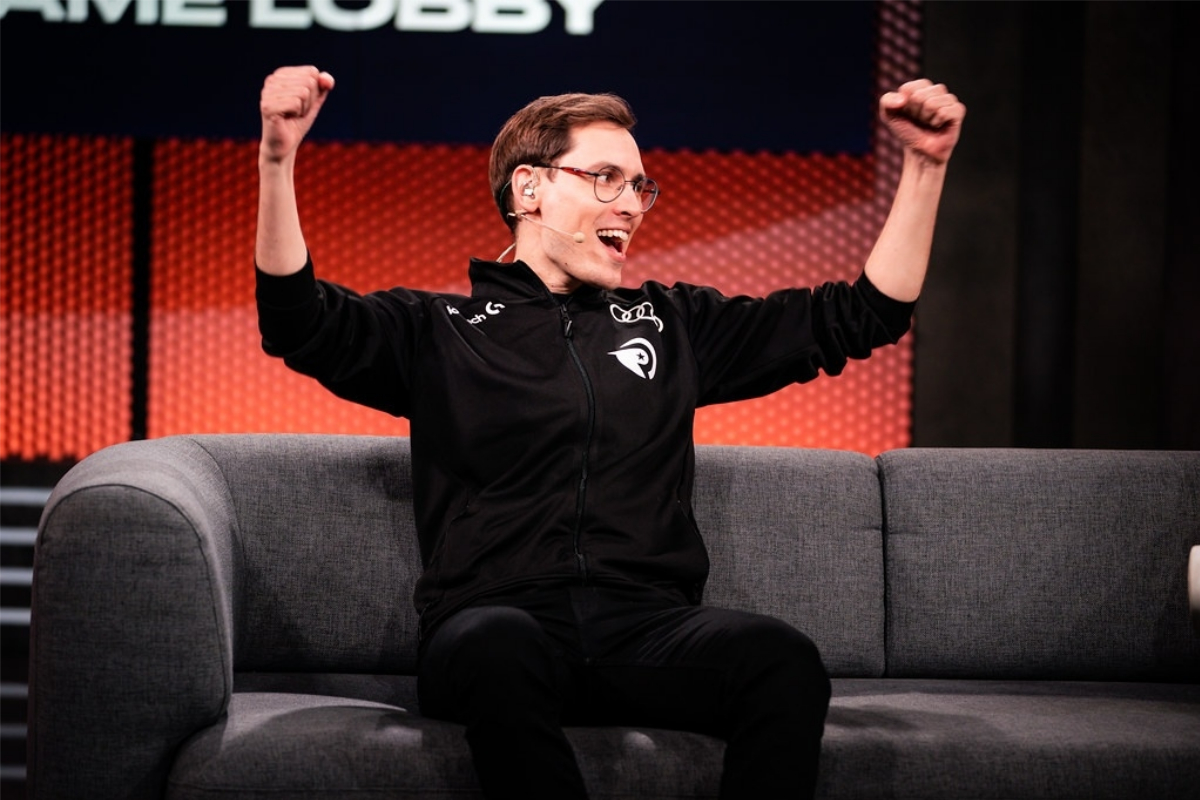 Reading Time:
3
minutes
It is the fifth year of the annual eSports Awards, and as the popularity of eSports grows – especially this year – so does the size of the awards sports.
The event handed out 32 awards on Saturday, November 21, over Twitch – as a full live event with award nominees, presenters, and fans was not possible this year – or if they did try and go through with it, the fines would have been astronomical, and no one wants to get hit with a big bill during these times. Hopefully, the show can return to normal in 2021 – and not only take place over Twitch.
Big Winners at the 2020 eSports Awards
Ibai "Ibai" Llanos was a big winner at the show, taking home the "Streamer of the Year" Award. Llanos plays a range of games. He started with League of Legends back in 2014 – and is best known for it. However, he has expanded and also casts FIFA and Rocket League.
Another bigger at the awards ceremony was Team Secret – who took home the award for "2020 eSports Team of the Year." Their active squad of MATUMBAMAN, Nisha, zai, YapzOr, and Puppey (team captain) took home a trophy, along with coach Heen, director John Yao, and manager Cyborgmatt. The team won two of the biggest DOTA 2 tournaments of 2020 – DreamLeague Season 13 in January and OMEGA League: Europe Immortal Division in September.
Emily Rand took home the award for "eSports Journalist of the Year," thanks to her covering of eSports for ESPN. Her work with the American sports conglomerate touched on a range of subjects – from rosters, players, and teams to eSports fashion and family life.
Her news reporting on eSports helped ESPN reach more people, and the popularity of eSports grow in America – as Americans dealt with a lack of sports for over three months.
You can see a full list of winners at the 2020 eSports Awards below.
Community Awards
Streamer of the Year Presented by Lexus – Ibai "Ibai" Llanos

Esports Play of the Year In Association With RESPAWN Products – İsmailcan "XANTARES" Dörtkardeş

Esports Personality of the Year Presented by Lexus – Carlos "ocelote" Rodríguez Santiagos

Esports Content Creator of the Year In Association With Esports Stadium Arlington –  Xavier "UpUpDownDown" Woods

Esports Collegiate Award – Tyrelle Appleton

Esports Mobile Game of the year – FreeFire
"LEC Caster" by lolesports is licensed under CC BY-NC-ND 2.0
Industry Awards
Esports Journalist of the Year – Emily Rand

Esports Hardware Provider of the Year – Elgato

Esports Game of the Year In Association With The Koyo Store – League of Legends

Esports Commercial Partner of the Year – Logitech

Esports Publisher of the Year In Association With Live CGI from Esports Supply – Riot Games

Esports Coverage Website of the Year In Association With Sizzle Creative – The Esports Observer

Esports Supporting Agency of the Year In Association With Grind Gaming – CSA

Panel's Choice Award in association with Touch of Ginger – Michal Slowinski

Panel's Choice Award in association with Touch of Ginger – Steve Dudenhoeffer
Lifetime Achievement Awards in Esports – Class of 2020
Johnathan "Fatality" Wendel

Daigo Umehara

Richard Lewis

Craig "Torbull" Levine

Michael Sepso

Lim "Boxer" Yo-Hwan
Creative Awards
Esports Cosplay of the Year – Glory Lamothe

Esports Photographer of the Year – Rich Loch

Esports Videographer of the Year – Logan Dodson

Esports Content Team of the Year – LEC

Esports Content Series of the Year – Eavesdrop Podcast

Esports Creative/Creative Team of the Year in association with eBeatz – Paper Crowns

Esports Creative Piece of the Year – Warriors Cinematic by Riot Games
On Air Awards
Esports Caster of the Year (Colour) – Michael "Kixstar" Stockley

Esports Caster of the Year (Play by Play) – Clayton "Captain Flowers" Raines

Esports Host of the Year – Eefje "Sjokz" Depoortere

Esports Analyst of the Year – Chad "SPUNJ" Burchill
Pro Awards
Esports Team of the Year – Team Secret

Esports Console Player of the Year In Partnership With SCUF – Anthony "Shotzzy" Cuevas-Castro

Esports PC Player of the Year – Michał "Nisha" Jankowski

Esports Organisation of the Year – G2 Esports

Esports Coach of the Year – Lee "Heen" Seung Gon (Team Secret)

Esports PC Rookie of the Year In Association With Matrix Keyboards – Ryu "Keria" Min-seok

Esports Console Rookie of the Year In Partnership With SCUF – Anthony "Shotzzy" Cuevas-Castro

Esports Mobile Player of the Year – Made Bagas "Zuxxy" Pramudita
Williams F1 Protégé Jamie Chadwick Confirmed As Veloce Racing's Female Driver for Inaugural Extreme E Season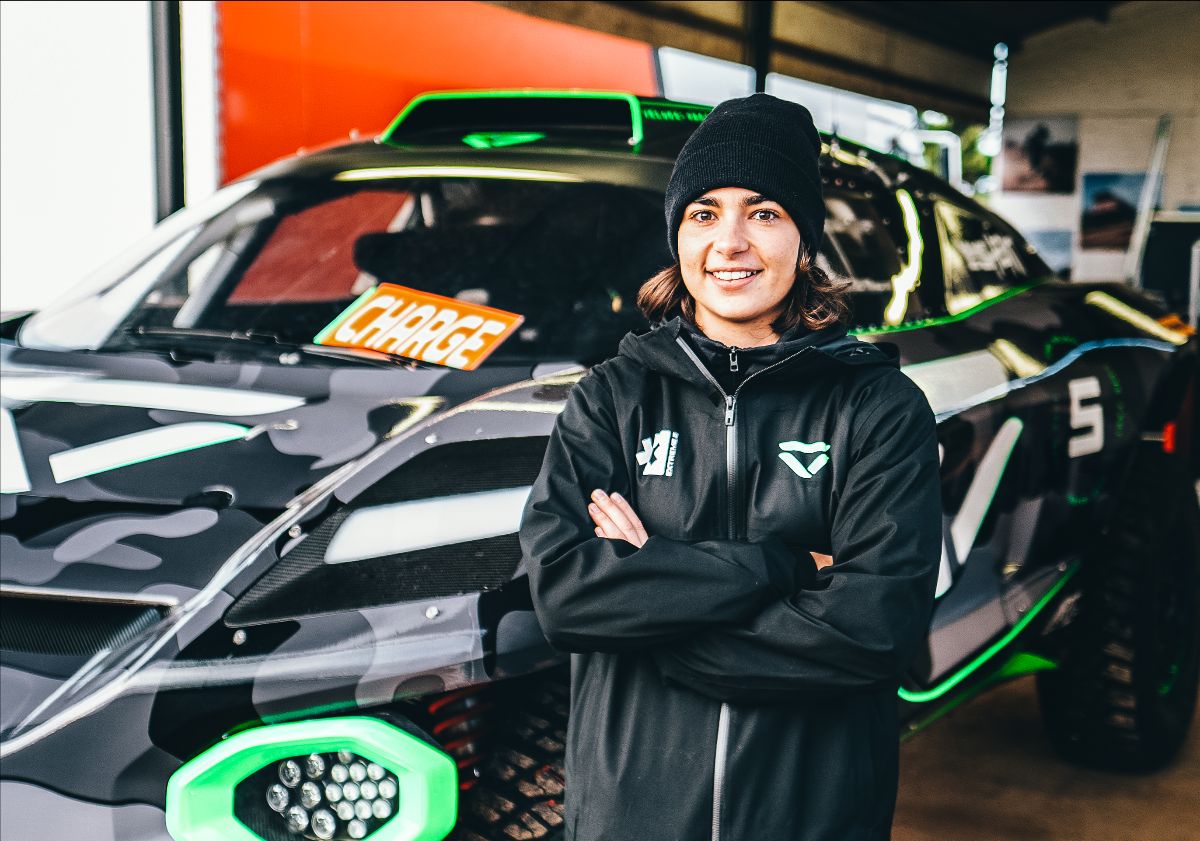 Reading Time:
3
minutes
W Series Champion Jamie Chadwick to get behind the wheel of Veloce's ODYSSEY 21
Team ramps up preparations for maiden season of Extreme E 
Veloce Racing is proud to confirm Williams F1 development driver and W Series Champion Jamie Chadwick as its female driver for the first season of ground-breaking, electric off-road championship Extreme E.
One of the UK's brightest young talents, Chadwick brings a wealth of experience to the table with multiple titles to her name. After taking her first steps in car racing in the Ginetta Junior Championship, she made a spectacular breakthrough by winning the 2015 British GT Championship in the GT4 class.
Chadwick moved to the British Formula 3 Championship in 2017, and in 2019 cruised to the MRF Challenge Formula 2000 crown. Later that same year, she went on to become the first-ever W Series Champion with a brace of victories and five podium finishes from six races. This, along with her ambassadorial role for Girls on Track, an initiative led by Motorsport UK and the FIA to inspire more females into motorsport, make her the perfect ambassador for one of Veloce Racing and Extreme E's shared core values – gender equality.
The pioneering E-SUV series will mark an altogether new challenge for Chadwick, as it will be her competitive off-road debut. In preparation for this, the 22-year-old spent last week driving the ODYSSEY 21 at Fontjoncouse in southern France, with further seat time scheduled during a group test at MotorLand Arágon in Spain next month.
Currently, with the backing of Rodin Cars, Jamie is competing in the Formula Regional European Championship with Prema Powerteam. Alongside Extreme E, she will be continuing her single-seater commitments in 2021, with an announcement in due course.
Jamie Chadwick, Veloce Racing Driver and W Series Champion, commented:
"I am proud to be driving for Veloce Racing in such a revolutionary championship as Extreme E! I have been involved with Veloce for a very long time and they are like a family to me, so I am incredibly honoured to be their female driver for what is such an exciting and important race series.
"Climate change is something that affects us all, so I'm really keen to start doing my part to fight it. I can safely say that testing the car was one of the best and most fun experiences I have had in my career so far. I can't wait to get out to the amazing venues where we'll be racing next year; these are some of the most beautiful and endangered locations on our planet. Both on and off-track, it promises to be an incredibly rewarding journey."
Ian Davies, Veloce Racing Team Manager, added:
"We are delighted to have Jamie on-board at Veloce for the first season of Extreme E. She is a very quick, talented and committed young driver, with a pedigree that quite frankly speaks for itself. Having won titles in both sportscars and single-seaters, there is no reason at all why she shouldn't transfer those skills and win in Extreme E, in what promises to be a very high-calibre field.
"Her first test in the ODYSSEY 21 during our shakedown in France last week was a very positive and encouraging start. Her experience from single-seater and GT competition was invaluable to the early development of our car – from quick driver changes to initial and mid-corner turn-in – and she had significant input into our engineering refinements.
"Jamie would be the first to acknowledge that off-road driving is completely new to her, but she is a fast learner and she listened carefully to everything we had to say, worked well with the engineers, took it all on-board and – most importantly – got quicker and quicker with every run. We are all very excited to see what she can achieve when we go racing next year."
Chadwick and her yet to be confirmed male team-mate will get behind the wheel of the ODYSSEY 21 for the full 2021 Extreme E championship, with events set to take place in Al-Ula, Saudi Arabia (20-21 March), Dakar, Senegal (29-30 May), Kangerlussuaq, Greenland (28-29 August), Para, Brazil (23-24 October) and Tierra Del Fuego, Argentina (11-12 December).