DreamHack Sports Games Appoints Roger Lodewick as its New CEO
Reading Time:
< 1
minute
DreamHack Sports Games, a business unit of MTG that focuses on sports simulation titles, has appointed Roger Lodewick as its new CEO.
He served as the Co-CEO of DreamHack until the recent shuffle took place, bringing DreamHack and ESL together under ESL Gaming.
Lodewick's experience prior to DreamHack saw him serve as CEO of Zoomin, CCO of Comosa, and a Senior Media Rights Sales Executive at TEAM Marketing.
"I'm excited to join DreamHack Sports Games as we provide a unique combination in this field of esports. We have already proven to be able to a convert traditional sports brands into relevant and meaningful media esports products enabling both sports IP holders and broadcasters the opportunity to extend, retain and regain the young demographics. I'm thrilled to be part of innovating and growing the esports Sports Gaming industry," Lodewick said.
"I'm pleased that Roger Lodewick has agreed to head up DreamHack Sports Games. He brings a wealth of experience, a vast network in sport and a proven track record of working with both traditional sports IPs as well as the esports industry and is therefore a perfect match for DreamHack Sports Games," Maria Redin, President and CEO of MTG, said.

Game mode on: BBC Three takes viewers behind the multimillion-pound esports scene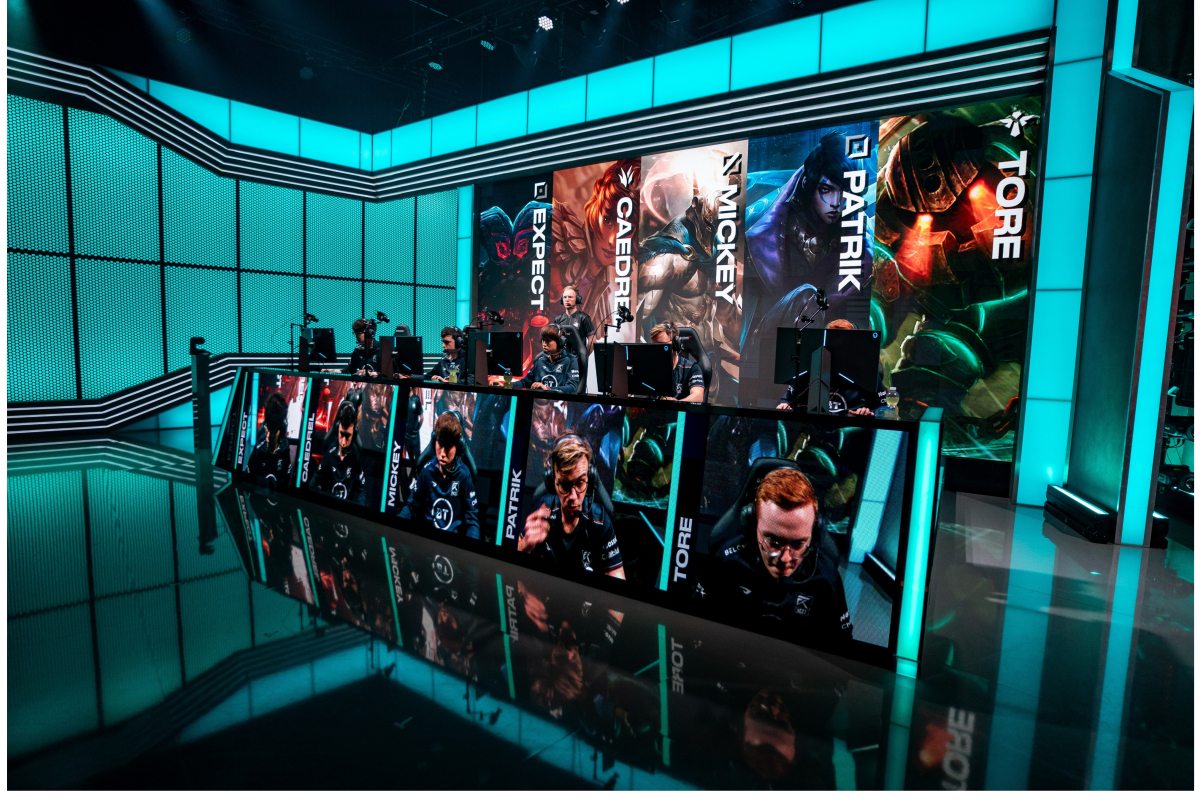 Reading Time:
3
minutes
        Fight For First: EXCEL ESPORTS, available on BBC iPlayer early 2021
        Narrated by Cillian Murphy
At a time when the global audience for esports is set to eclipse the viewership of traditional spectator sporting events and 80 million people a month play League of Legends, a new documentary series from BBC Three has been commissioned to give viewers an unprecedented insight into one of the biggest games in the world. Fight for First:  EXCEL ESPORTS will be available to stream on BBC iPlayer in early 2021.
Narrated by Golden Globe and BAFTA nominee Cillian Murphy, this five-part series follows, a multimillion pound esports organisation, at home in their state of the art training facility at Twickenham stadium and abroad at The League of Legends European Championships (LEC) in Berlin, meeting the six-figure salary gamers who are at the heart of this team of rising young superstars. In 2019, they finished in tenth place, but now with huge financial backing, brand new players and a world class coaching team, can they make a true impact on the international League of Legends scene?
Founded in 2014, brothers Kieran and Joel Holmes-Darby came up with the idea for an esports team over a pint. Now six years later and with an investment of eight figures behind them, EXCEL compete in one the biggest gaming leagues in the world.
The team train out of Twickenham stadium and have access to a wide range of sporting facilities usually only reserved for top athletes. Whether it's DNA testing, physiotherapy, sports psychology, or nutrition, EXCEL applies the same level of training as any traditional sporting team.
During the season, the EXCEL players all live together in a gaming house, so they're in each other's pockets 24/7. BBC Three follows the team as they compete against the world's best esports athletes, while navigating the growing pains of adulting, living away from home, love, new friendships and fame. On the surface, they may be young, rich and living out their dreams, but each player has their own deep-rooted reasons why gaming plays such an important role in their lives.
Cillian Murphy says: "My sons love gaming. When I showed them the trailer for this, they said I had to do it. Being involved in Fight For First has been a great experience and there is so much more to professional gaming than I ever thought. It has opened up a whole new world to me and this series provides a proper insight into a fascinating, global industry."
Kieran Holmes-Darby, Co-Founder and Chief Gaming Officer at EXCEL ESPORTS, said: "This five-part series showcases our attempts to reach the League of Legends European Championship play-offs for the first time in our history and is a completely unique insight into EXCEL ESPORTS and what goes on behind the scenes of a major esports organisation. At EXCEL, whilst competing at the elite level, we pride ourselves on always striving to be better, and the series demonstrates how we practise, prepare and play. Not only will it offer our fans a deeper look into what we do, but it will also offer people who are completely new to esports a fascinating perspective of our exciting industry."
Fiona Campbell, Controller BBC Three, says: "The BBC Three in-house documentary team have created a fascinating series and true insight into the world's fastest growing sport – and one that has a huge following and importance to our audience. We're excited to be the first UK broadcaster to follow an esports team through a global esports competition, taking viewers behind the scenes as the teenage team members juggle competing on a world stage with their lives at home."
Fight For First: EXCEL ESPORTS is a 5 x 30 production made by the BBC Three in-house team. It was commissioned by Fiona Campbell, Controller BBC Three, produced and directed by Simon Rawles. The Executive Producers are James Corbin and Jo Smith for BBC Three.
40% of gamers are playing more than ever: Is Covid-19 the reason for the esports Boom?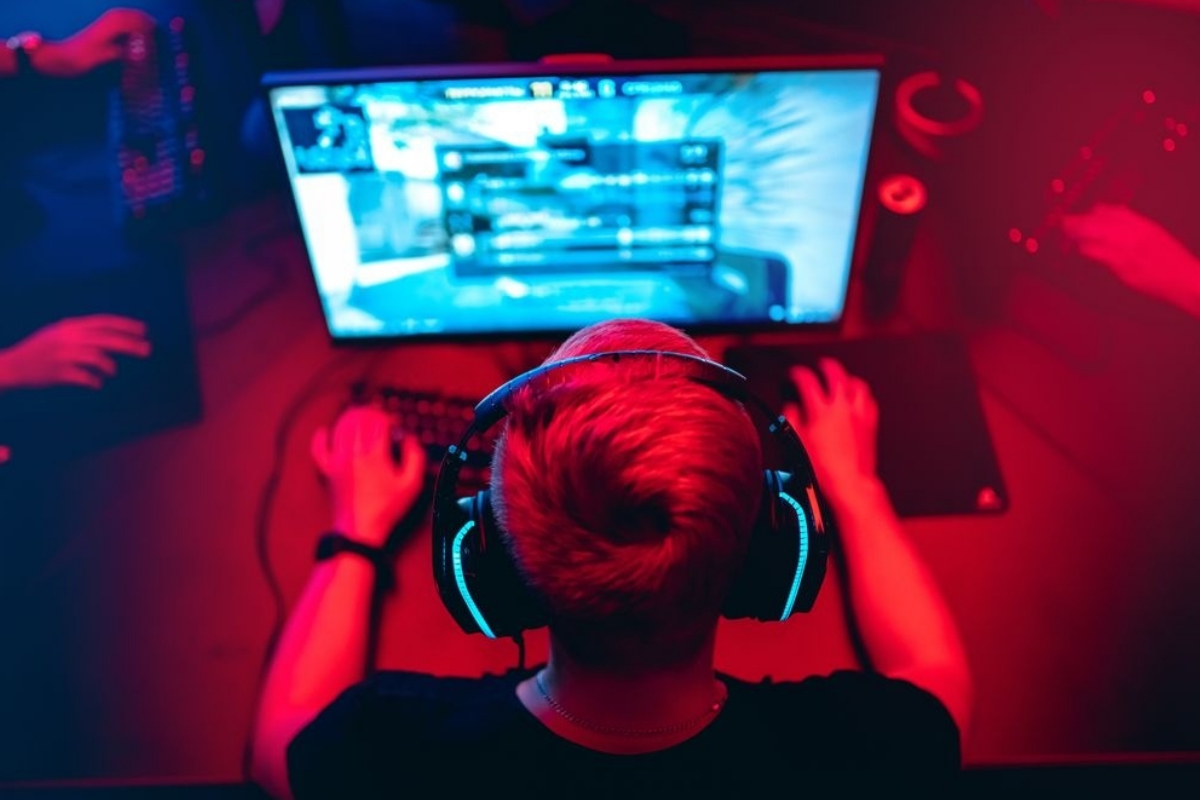 Reading Time:
2
minutes
The esports industry's growth spurt is showing no signs of slowing down, according to Top 100 UK Law Firm, Fladgate.
Whilst the outside world of sports came to a standstill earlier in the year, with many stadiums around the world remaining empty, the online platforms have seen a huge increase in demand.
Four in ten gamers are playing more than the previous year[i], and many traditional sports teams are signing players to represent them in online games.
The esports market is thought to be worth over $950 million worldwide with an expected rise to over $1.6 billion by 2023[ii], showing a huge opportunity for investment. This growth is thought to be, in part, due to the Covid-19 pandemic as socialisation switched to online platforms and traditional sports teams ceased playing.
James Earl, Partner and Head of the Sports Business Group at Fladgate commented "We expect the esports industry to grow over the next few years, and Covid-19 has certainly played a part in speeding up the demand. We are keen to support continued growth in this sector and are delighted to launch the Sports and Esports Legal Clinic to support players, athletes, teams and businesses in sports or esports with legal queries or concerns."
The Covid market may be helping esports grow, but the conditions don't negate the legal risks. IP streaming and content issues, contracts, licensing, cyber security and employment matters are some of the many legal concerns faced by players. This is where Fladgate's free sports & esports clinic can help.
Teams such as Manchester City and PSG have already invested in esports, along with the likes of Gareth Bale, and David Beckham. Beckham's involvement in London-based Guild Esports made headlines earlier this year as the organisation listed on the London Stock Exchange- the first esports franchise to do so. It is thought this trend is only going to continue as esports is embraced by a more mainstream audience.
Whilst the demand for esports grows, the cost of game development and the organising and running of esports events are the main obstacles of the moment. That being said, this leaves huge opportunity for capital investors to get involved in aspects such as branding, content and the tournaments themselves, to explore this rapidly growing market.
Football for Friendship to share fair play principles in International Coaches Academy new online course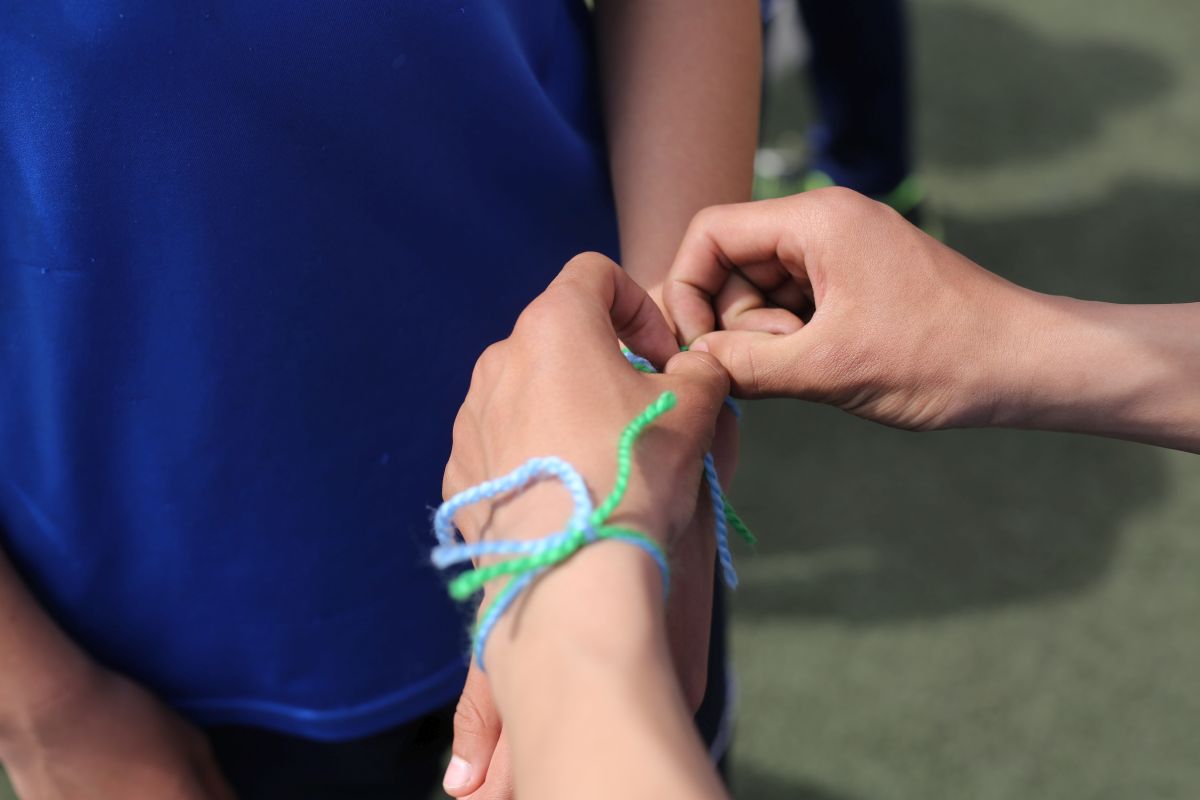 Reading Time:
3
minutes
Gazprom International Children's Social Programme Football for Friendship unites 211 countries and regions of the world. The programme invites coaches to complete a new online course of the International Football for Friendship Coaches Academy.
The International Football for Friendship Coaches Academy is a free online educational platform for which were created modules of practical exercises aimed at improving the qualifications of coaches of children's teams and football classes all around the world. The course is based on the successful experience of work with the international children's teams during various seasons of Football for Friendship. Its goal is to help coaches teach their students the psychology of training and communication with children of different cultures, races, nationalities, and physical abilities.
In total, over the period of the International Football for Friendship Academy's existence, over 4 000 coaches have completed their education. The course was developed by the heads of the teaching process and coaches of the FC Barcelona Academy, experts of the FIFA and UEFA humanitarian programmes, representatives of Football Union of Russia (FUR), the Brazil national team, FC Delhi Dynamos, FC Zenit, FC Schalke 04, and football federations of different countries.
The new online course offers theory, practical exercises, recommendations on organizing the training process that encourages the principles of fair play, fairness, equality, that form the basis of the Football for Friendship programme. The educational course is free and available in 10 languages: Arabic, Chinese, English, French, German, Hindi, Italian, Russia, Spanish, Turkish.
"It's very important for a football team coach to gain the trust of young players, to prove that they are themself committed to those human and sporting values that they are trying to convey. The International Football for Friendship Academy is a unique educational platform for coaches around the world: the methodology teaches the training processes, as well as the main principles of interaction with young athletes, and explains what qualities and values should be instilled in young athletes so that they can grow into adult professionals of an international level. I have no doubt that the Academy's work will have a huge positive effect, both for the coaches and for the players," notes Real Madrid and Brazil Legend, World Cup winner and 3 times UEFA Champions League Winner, Global Ambassador of Football for Friendship, Roberto Carlos.
The International Football for Friendship Academy is part of the new Digital Platform footballforfriendship.com, which has become the main venue for the programme's events this year. It provides access to broadcasts, International Children's Press Center materials, player ratings and championship tables, the schedule of the International Forum and the presentations of projects on the development of children's football.
About the programme
The International Children's Social Programme Football for Friendship is implemented by Gazprom since 2013. Over the previous seven seasons, the programme has united over 6 000 participants from 211 countries and regions and over 5 000 000 supporters.
Young Players and Young Journalists are the participants of the programme – boys and girls aged 12 including children with disabilities. Young Players represent different countries and cultures united in the mixed teams. They show that nationality, gender, and physical abilities aren't a barrier to becoming a team. Young Journalists cover the events of the programme in the International Children's Press Center. All participants become Young Ambassadors of the programme and continue to share their Football for Friendship experience and promote universal human values: friendship, equality, fairness, health, peace, devotion, victory, traditions, and honour.
UEFA, FIFA, football federations and the world's leading football clubs, international charity foundations, famous athletes, politicians, and artists support Football for Friendship. The project has received multiple national and international awards in the field of social responsibility, sports, and communications, including the world record for the most nationalities in a football training session in history.
In 2020, Football for Friendship will be held in the online format. A special digital platform will unite over 10 000 players of all ages. It will become the home for international children's competitions and a playground where anyone will be able to train, join into the international mixed teams and play their favourite game in the Football for Friendship format without leaving the comfort of their home.