Anzu Brings In-game Ads to Animated Sci-Fi Game Virtuverse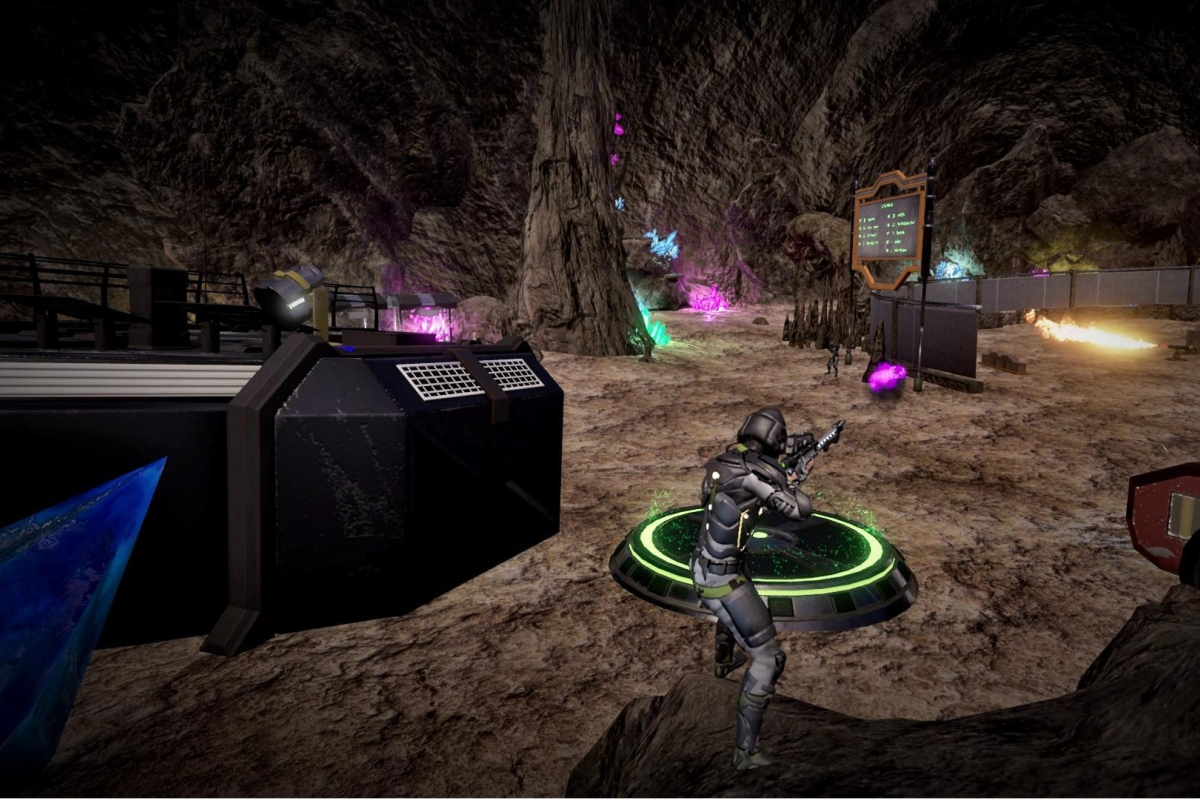 Reading Time:
2
minutes
Today, Anzu.io, the world's leading in-game advertising platform, announced a new partnership with the game developers of Virtuverse, a third-person PC-based massive multiplayer online role-playing game (MMORPG). The deal will allow advertisers to display non-intrusive blended banner and video ads inside the animated fantasy game. Advertisers looking to connect with gamers in North and South America, Europe, and Russia will benefit the most as these are the most active regions for the game.
Virtuverse is built on the Unreal Engine which is what enables the game to have such captivating and stand-out graphics, a factor that attracts plenty of players and places the game in a premium category. Players can venture into any of the different fantasy lands, defeating monsters and collecting the spoils of war which can be traded for in-game items or exchanged for real money. While gamers, who average an unprecedented six and a half hours of playtime per session, explore futuristic worlds, they will encounter video and banner ads displayed on immersive billboards and interior screens in built-up settlements. These objects naturally fit into the futuristic game, with the ads enhancing the environment.
Since its first early access release in 2018, in addition to regularly adding new content, the development team has prioritized community building and listening to player feedback, which shows their ongoing commitment to creating a game that their dedicated fans love playing.
Virtuverse's team is committed to keeping the game within the free-to-play model and supporting its costs through blended in-game ads. The game's dedicated community has been vocal about supporting this monetization method, according to CEO and Founder Fin Yeates. The new partnership will contribute to what Yeates refers to as the 'gaming economy'. Yeates said, "Virtuverse seeks to utilize Anzu to drive down costs for its players and offset operational costs with an immersive, in-game advertising system. Anzu's the right partner for this!"
As players gravitate towards free-to-play games instead of paying around $60 per game, developers are actively looking for alternate ways to fund their businesses. In-game advertising has become a hot topic because it provides developers with a stable income stream that doesn't rely on players paying for games. It also gives developers an opportunity to reduce the selling price of games without risking their bottom line. Anzu's platform is the answer industry players have been waiting for. It provides gaming studios with a sustainable revenue stream, gamers with free game content, and advertisers with the ability to increase brand awareness through in-game ads that are non-disruptive and respect the gamer experience.
Anzu already works with big advertisers including Samsung and Vodafone, and gaming companies such as Ubisoft, Unfinished Pixel and Vivid Games to bring ads to games in the sports, racing, and simulation categories. With this partnership, Anzu extends its game genres to include animated fantasy, abating the doubts that industry had regarding how natural ads could look when placed in such an environment. Once again, Anzu has proved that the solution can work in any type of game content.
"Gamers won't tolerate disruption anymore so we created a solution that works for them, game developers, and advertisers," Anzu's CEO and Co-founder Itamar Benedy said. "Many people were unsure of how video and banner ads could be harmoniously blended into an animated game, but we are happy to prove them wrong through our partnership with Virtuverse."
LeoVegas Group granted three licenses to offer gaming software in Sweden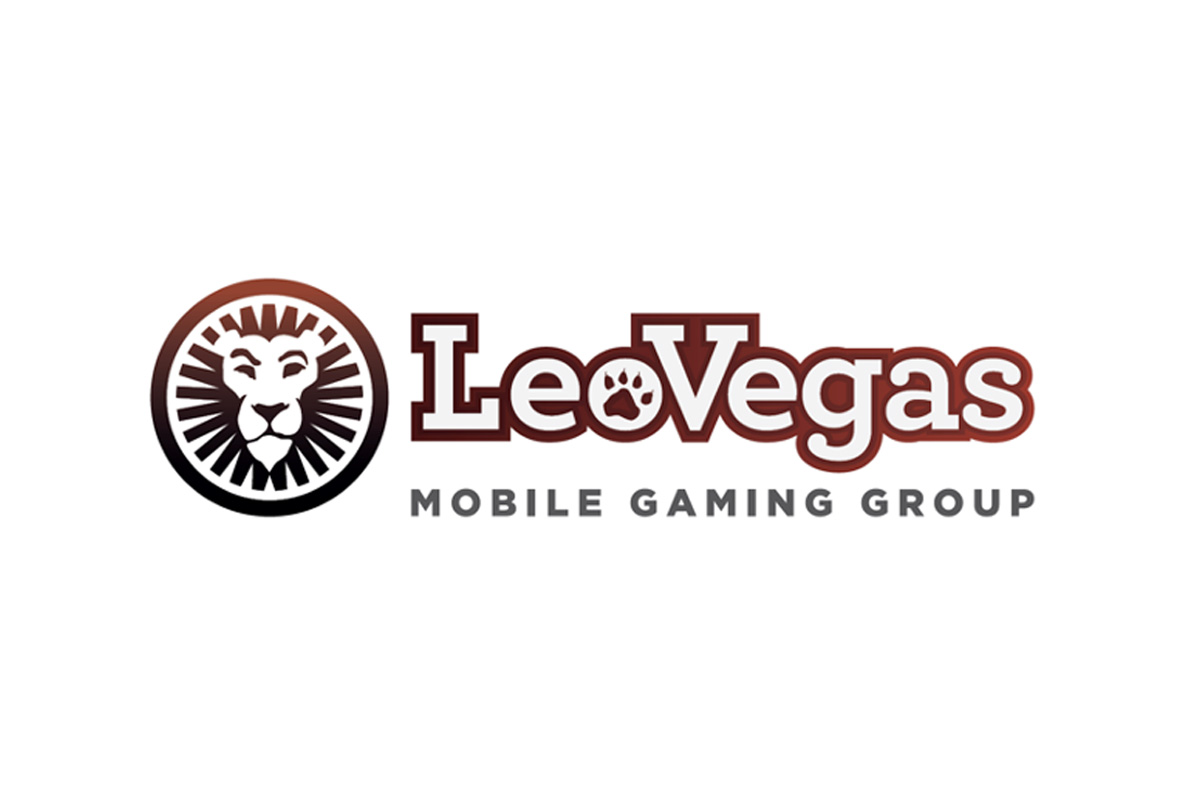 Reading Time:
2
minutes
LeoVegas Group has been granted three five-year licenses by the Swedish Gambling Authority—known as "B2B licenses"— to develop and offer gaming software in Sweden. These licenses, effective from 1 July 2023, have been granted to the Group's game studio Blue Guru Games and two platforms. Licenses are a prerequisite for providing software to licensed operators and an important step to prevent unlicensed gaming companies, consequently strengthening channelisation in the Swedish gaming market.
Since its inception, LeoVegas Group has experienced rapid growth, evolving from an operator into an integral player within the igaming industry's value chain via game and platform development. Effective from July 1, 2023, under the Swedish Gambling Act, companies involved in the manufacture, provision, installation, or modification of game software utilised in online gaming are required to possess a license.
LeoVegas Group has now been granted three five-year licenses—referred to as "B2B licenses"—by the Swedish Gambling Authority. These licenses have been conferred upon the Group's game studio Blue Guru Games, as well as the Group's two platforms (PAM).
Gustaf Hagman, CEO of LeoVegas Group, said "We welcome the introduction of B2B licenses, a decisive step towards mitigating the impact of key gaming software being simultaneously provided to licensed operators and unlicensed operators targeting Swedish players. With the new regulations in force, it is now critical that authorities focus on those suppliers deliberately undermining the Swedish licensing system by facilitating unlicensed gaming".
The 2019 initiation of Swedish gaming licenses marked a significant reform to regulate and supervise gaming companies operating in Sweden. This reform fortified regulations pertaining to marketing and consumer protection, while also ensuring substantial gambling tax revenues. The success of the B2B licensing system heavily depends on the Swedish Gambling Authority's capacity to restrict key gaming software intended for licensed Swedish companies from simultaneously being used by unlicensed operators seeking to attract Swedish players.
On 1 May, LeoVegas Group announced its intentions to acquire game developer Push Gaming, which is also licensed by the Swedish Gambling Authority and holds two B2B licenses. The acquisition is expected to be completed in the third quarter of 2023.
Casino Guru Awards presents The Most Ethical Approach to Marketing category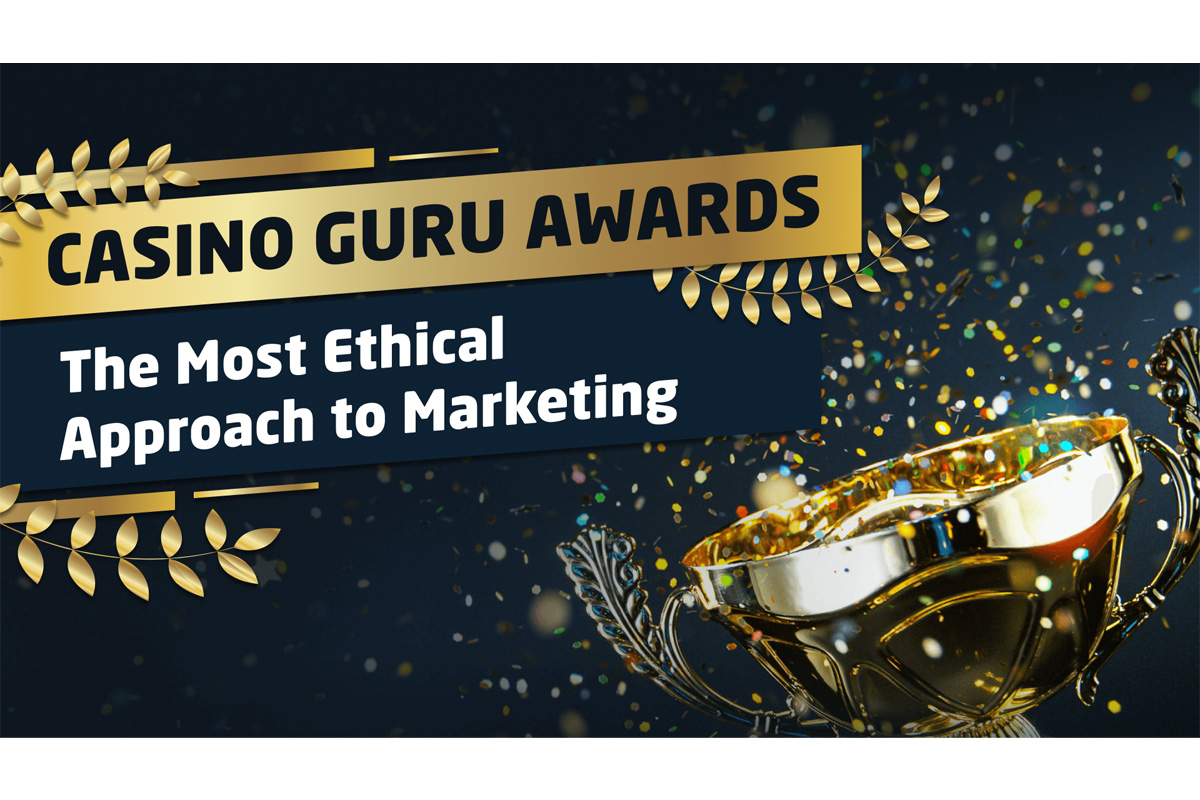 Reading Time:
2
minutes
Casino Guru Awards' 2nd edition is coming back on the core promise to provide one of the most equitable and fairest formats for industry stakeholders to distinguish their companies across numerous categories focused on responsibility and customer care. Since the first event, Casino Guru Awards has been actively thinking how to best capture the myriad efforts put into making the industry a better, safer, and more transparent place for consumers and businesses.
This has led the team to introduce The Most Ethical Approach to Marketing, nominations for which are now open. Companies applying in this category will have the opportunity to demonstrate that they apply robust standards to their advertising practices in making their gambling messages heard.
This category aims to recognize iGaming companies that showcase a strong commitment to responsible marketing practices. Our judges will be evaluating the style and content of marketing efforts and materials, such as newsletters, social media campaigns, and others, with a clear focus on ethical marketing practices and responsible messaging. Apart from Casino Guru's own judges, all applicants will be evaluated by an external panel of industry experts with vast experience in marketing, including:
Shane Stafford, Interim Head of Channel Marketing at Three Ireland
Martin Calvert, Marketing Director at ICS-digital
Dmitry Belianin, Chief Commercial Officer at Parimatch
James Bennett, Group Communications at EveryMatrix
The jury will weigh in on the strategies and tactics used by all nominees to promote their products and services. Applicants will be expected to clearly and unambiguously demonstrate how their marketing materials promote their brands while also accurately representing the risks associated with gambling and offering truthful and transparent information that is not ambiguous.
Casino Guru Awards Project Lead Daniela Kianicová, who is also one of the judges for the category, said: "The introduction of The Most Ethical Approach to Marketing category is a continuation of our ongoing commitment to making sure that we create a format that is ground-breaking and addresses the most urgent aspects of our industry, and shine light on the true torchbearers that have unflinching attitude towards doing the right thing.
We are looking forward to seeing robust examples of marketing ethics that put the consumer front and center and provide accurate, truthful, factual, and unambiguous information. An experienced panel of marketers will be weighing in to help shortlist, evaluate, and ultimately pick a winner in this important category." 
Nominations for Casino Guru Awards opened on May 15, 2023, and will be going through October 31, 2023. Shortlisted companies will be revealed on December 1, 2023, when the voting for Voice of the People category will begin as well. The official event will take place in February 2024.
SANDSOFT GAMES ANNOUNCES SECOND 'PRESS START' INTERNSHIP PROGRAM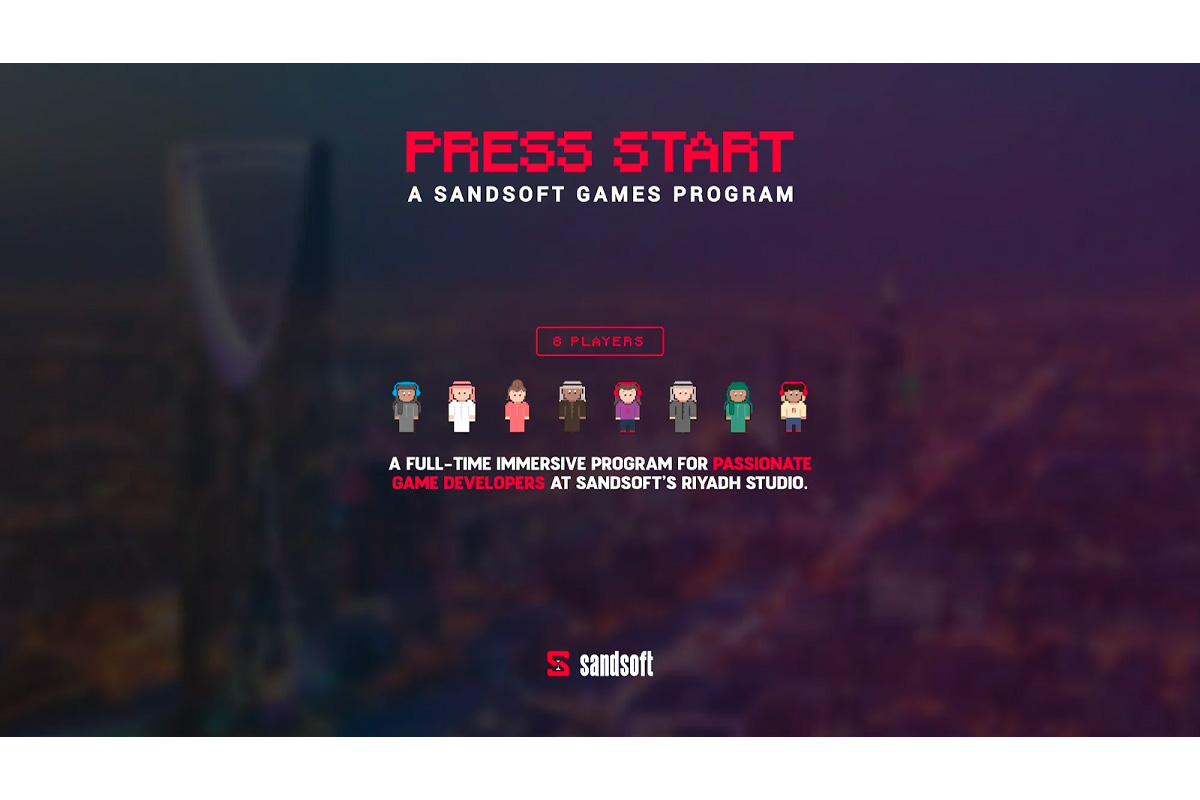 Reading Time:
2
minutes
Sandsoft Games – the mobile-first game developer, publisher and investor powered by AAA talent, is thrilled to announce the launch of the second season of its pioneering internship program, Press Start. Available to local residents with an interest in getting into the games industry, the full-time internships aim to foster and nurture exceptional talent for the gaming industry in Saudi Arabia.
Following the success of the first Press Start initiative which began in December 2022, aspiring games industry professionals are once again invited to embark on the journey of creating a playable mobile game within a span of six months. Aligned with Vision 2030, the Press Start initiative has been engineered to nurture diverse local talent and provide a boost to the regional games industry. The Press Start cohort will receive support from Sandsoft's leading industry experts in various areas, allowing them to specialize in one of three disciplines: design, art, or coding.
Successful applicants will work from Sandsoft's flagship Riyadh Studio, with access to cutting-edge equipment and resources. Press Start is overseen by a team of esteemed games industry veterans who have contributed to renowned gaming franchises like Candy Crush Saga, FIFA, World of Tanks, Need For Speed and more, including Sandsoft's Head of Studio in Riyadh, Yahsir Qureshi.
Yahsir Qureshi commented:
"Riyadh is a city full of exceptional, diverse talent and love of gaming. It's our job to identify this talent and help nurture future leaders who will shape the legacy of the KSA and global games industries. The tremendous success of our original Press Start program has been immensely rewarding for both the participants and Sandsoft Games as a whole, with a number of interns expected to join us as full time team members. Initiatives such as Press Start play a significant role in boosting employment prospects in the region and we can't wait to welcome a new cohort to our Riyadh studio."
Basem Alasmar, Game Designer at Sandsoft Games and member of the inaugural Press Start program, continued:
"When I first saw the program on LinkedIn, I was immediately drawn to the idea and the challenge it presented. Working in a gaming company has always been a dream of mine, so I was naturally intrigued. What captivated me even more were the experienced individuals at Sandsoft Games and the impressive game titles they had worked on. Their expertise and track record truly impressed me. This program continues to inspire me to strive for greatness, pushing me to create amazing things, learn extensively, and enhance my skills in my chosen field."
Press Start is open to Saudi Individuals of any age and educational background who have a demonstrable interest in game development and are available to work in Riyadh. Applications are open until July 7, 2023, at 23:59 AST.