New Global Deal Between Ubisoft and In-game Advertising Platform Anzu.io Brings Blended In-Game Ads Into Trackmania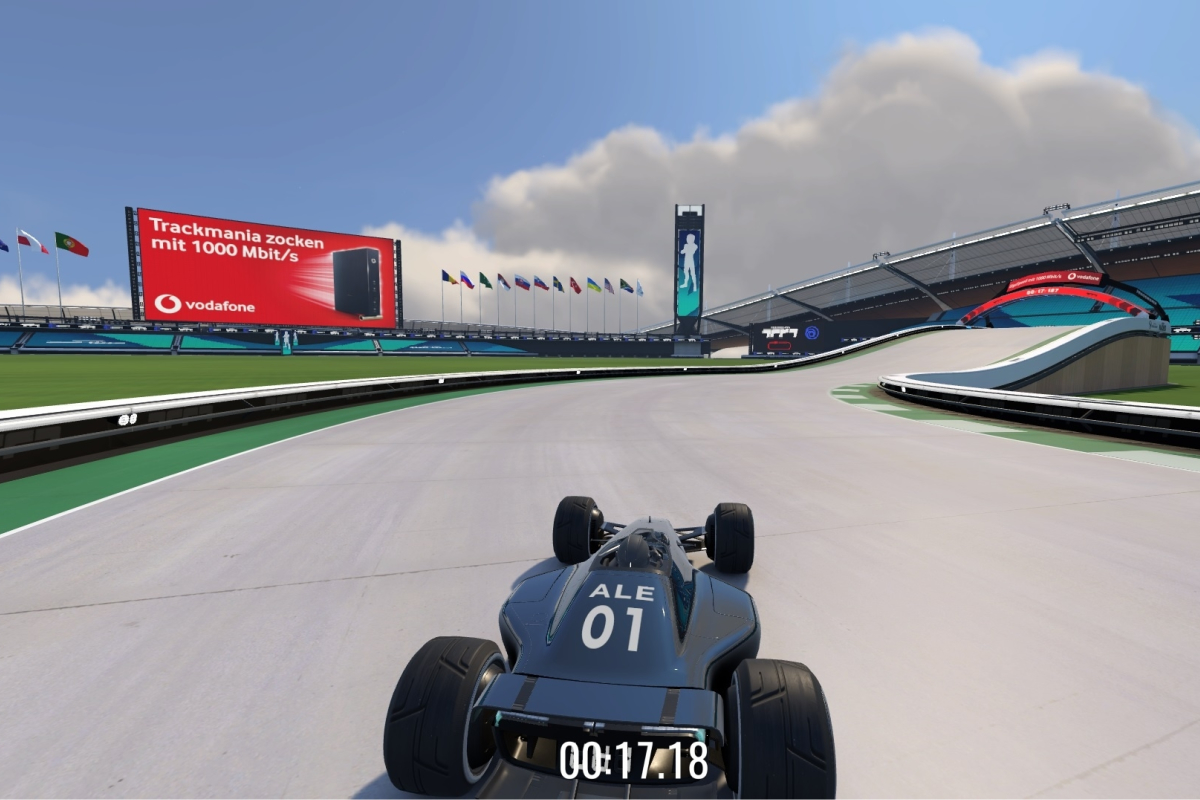 Reading Time:
2
minutes
World-leading in-game advertising platform Anzu.io announced its partnership with leading video game publisher Ubisoft. This first collaboration between the two companies is already taking place inside the hit PC racing game Trackmania, developed by Ubisoft Nadeo. This is a truly innovative game with major potential for brand collaboration.
Ads that enhance the gaming experience
Anzu, the first programmatic in-game advertising platform for PC & console, will bring dynamic, blended banner and video brand ads directly inside Trackmania. Rather than disturb the gameplay with intrusive pop-ups, Anzu's ads, in this case, delivered programmatically, are placed naturally on in-game objects such as walls, billboards, bridges, and along the sidetracks, thereby enhancing the gameplay with more realism.
The collaboration has already been witnessed publicly as part of the recent DIGI1 by Gamevention online gaming convention in June. During a 30-minute livestream, four popular streamers and pro gamers participated in the first-ever worldwide multiplayer stream of Trackmania, complete with a blended in-game Vodafone ad experience powered by Anzu. Of the experience, the streamer Trilluxe said, "You definitely recognize it straight away… you'll most likely read what it says on those ads. They're not distracting at all and I find the way they're integrated quite smart and fitting as you'll have sponsors banners on real-life racing tracks as well."
The Future is Now
This new deal between Ubisoft and leading in-game advertising platform Anzu is representative of a major development in the relationship between brands and games. Gaming, with an extremely diverse audience base of nearly 3 billion players from all countries and all walks of life, doesn't appear to be slowing down anytime soon.
In light of Anzu's recent distinction as the first and only in-game ad company to receive an ISO 27001 certificate, which gives developers and advertisers confidence that user data is handled properly, the company is pushing new industry standards. Also the first and only solution of its kind to bring advanced and trusted AdTech integrations to in-game advertising, Anzu has introduced a collaboration with fraud-detection solution Forensiq, the first-ever ad verification solution in partnership with CHEQ, and campaign effectiveness measurement together with Nielsen Connectivity. These partnerships provide confidence to advertisers and in turn, translate to more revenues for game developers.
Anzu's co-founder and CEO, Itamar Benedy, noted, "Together with Ubisoft, we are creating a new ecosystem for game developers and brands to experience efficient and scalable in-game advertising. Trackmania is a historic franchise and we are excited to partner with Ubisoft to generate value for them through our technology, innovation and expertise. The partnership will allow more gaming giants to experience how they can enhance their games with real-world brand ads all while driving new, sustainable revenue streams," he said.
Could the online gambling industry adopt a similar approach? Technically speaking, it would make sense for online casino operators to advertise their bonuses, promotions and special offers in-game. Let's see if and when that will happen.

Online Casino Games Tournaments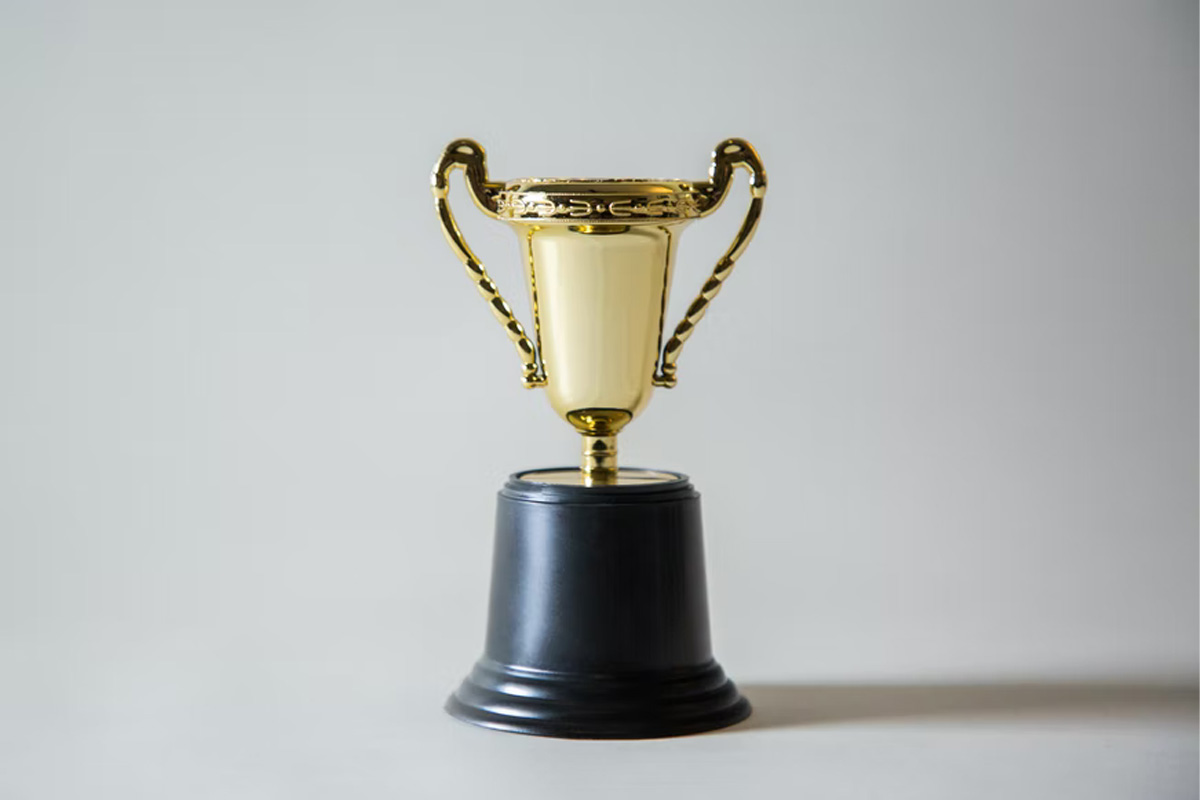 Reading Time:
3
minutes
Casino games are always fun and full of excitement, and online tournaments are designed to add a dose of adrenaline with the element of competition between participants. In this guide we will try to summarise the features of the main online casino game tournaments.
One thing all tournaments have in common is the payment of an entry fee to obtain a number of credits to use. Participants are then given a time frame, or alternatively a number of games, to compete directly against their opponents.
At the end of the allotted time or matches, the players with the most credits accumulated will win a share of the prize pool and shares of the winnings will be awarded according to the order in which they are ranked.
Although these are the most common mechanisms of online tournaments, you should always be sure to read the rules, as sometimes there can be important variations.
How to choose an online gaming tournament site
Most internet tournaments, such as online poker tournaments and slots tournaments, are characterised by large prize pools and strong competition. The motivation for gaming rooms to organise online tournaments is very often to attract new users through the emulative element and thus offer the games in a sporting way.
For players, the advantage is that they can enjoy themselves by paying small entry fees, with the ambition of being able to access rich prize pools in conditions where the element of luck is limited thanks to the large number of rounds that are played against other participants.
As a result of these considerations, when signing up for a site that offers online gaming tournaments at the most popular slots sites, it would be necessary to make a choice based on parameters that mediate personal preferences with the necessary features that every online casino should possess.
While there is little question about personal taste, we can advise users to consider certain essential aspects before registering. Let's take a look at the points to consider.
Frequency of online gaming tournaments
Type of tournaments offered (esports tournaments, online poker tournaments, online slots tournaments)
Average amount of prize money
Loyalty programme of online games tournaments
Promotions and bonuses
Available payment methods
Brand reputation
AAMS ADM licence
Types of online tournaments
When it comes to online gaming tournaments https://777pokies.casino/tournaments you are exploring a territory full of options and variations. Generally online tournaments are organised for the most popular games but also for some newer ones such as blackjack tournaments, mixed casino games tournaments and live casino tournaments.
Generally, tournaments of popular games are offered several times a day, and special tournaments with guaranteed prize pools are organised weekly or monthly. For popular disciplines such as online poker, competitions are organised on a cyclical basis, starting at the same time and forming part of a series of events that compete for weekly, monthly or even yearly rankings; the winners of these rankings receive attractive prizes.
At certain times of the year, special tournaments are added to the casino schedule for major holidays such as Christmas, Easter or the summer holidays. Of course, during these times there are also tournaments for less popular games such as Sic Bo online, Baccarat and Roulette.
It also happens that there are tournaments organised for the launch of a new game added to the casino, or tournaments reserved exclusively for players who have reached particular goals proposed by the operators and for which entry is free, as well as being by invitation only.
Games available in online casino tournaments
As mentioned above, there are many games for which you can find online tournaments, so let's try to list some of them with a brief description:
Slot machine tournaments
They can be for a specific slot machine or they can cover several titles at once; sometimes they are organised by certain software providers (e.g. NetEnt, Playtech or Microgaming). Even if they are slot machines, jackpots are deactivated during a tournament.
Online poker tournaments
The largest number of online poker tournaments are poker tournaments, where thousands of players compete for the ultimate prizes in Texas Hold'em, Omaha, HORSE and many other variations. Another type of online poker tournament is that of video poker tournaments, which is less common to encounter and is a distinct category.
Blackjack tournaments
Blackjack, which is one of the most popular games in online casinos, is also played in tournaments where players sitting at the table compete against the dealer to win individual hands and against other participants to accumulate more credits in order to eliminate their opponents from the competition.
Roulette tournaments
These games are very similar to blackjack tournaments, but there are many variations: French roulette, American roulette, European roulette and alternative roulette.
Live Casino Tournaments
The same considerations made for blackjack and roulette apply to live casino tournaments as well, the only difference being that tournaments are streamed live and can be structured for any of the titles present in the live casino rooms, i.e. blackjack, roulette, baccarat, casino hold'em etc.
Mixed games tournaments
Involve a number of different games in the same structure in which you participate in a pre-established manner and at pre-established times. For these special tournaments, it is always best to read the rules carefully in order to understand how to participate and how to win.
GoldenRace strengthens its presence in the online Greek market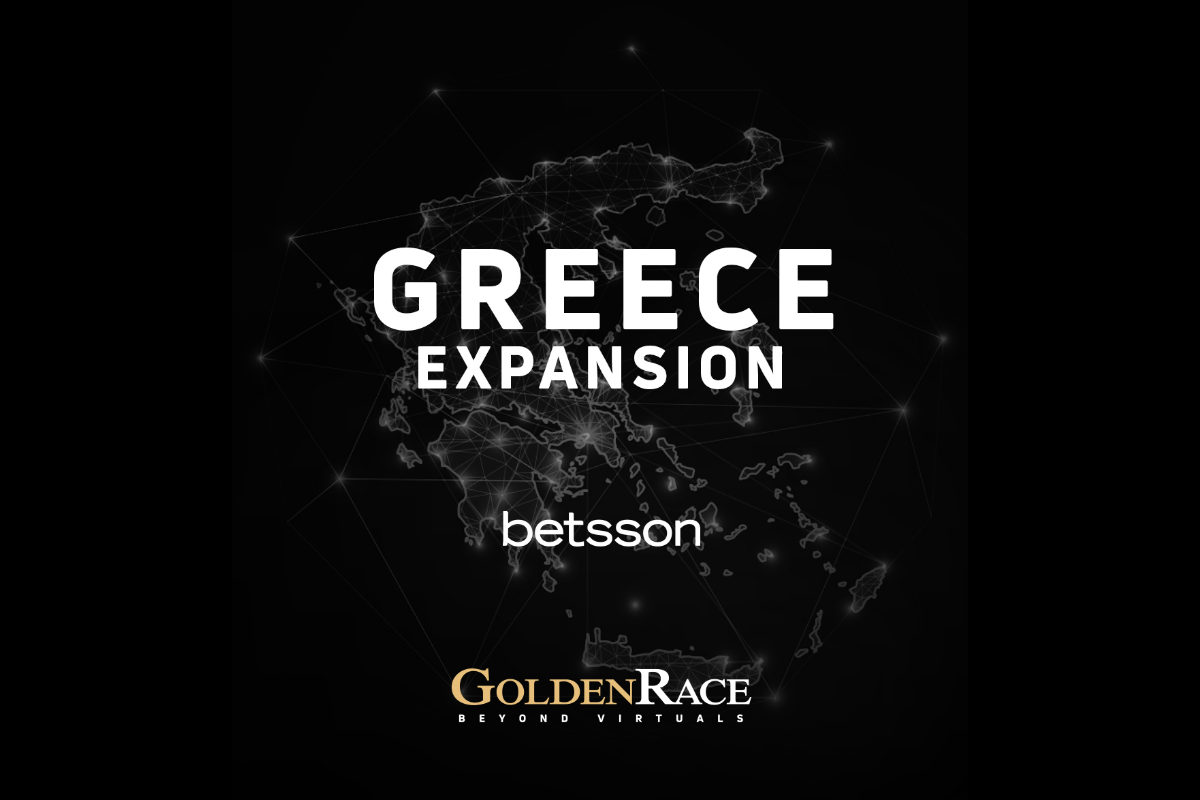 Reading Time:
< 1
minute
GoldenRace, the leading Virtual Sports provider, has recently signed a partnership deal with Betsson, becoming the first and only Virtual Games provider of Betsson Group in Greece.
Thanks to this agreement, Betsson's online players in Greece will be able to enjoy GoldenRace's Virtual Sports and Games through an aggregator platform.
Thanos Marinos, managing director at Betsson Greece, said: "At Betsson, we are always listening to our customers' needs and wants and we constantly strive to provide the very best entertainment to our clients. Bringing in new and fresh content is a big part of what we do, and I would like to welcome GoldenRace to our product portfolio, which I am sure our customers will find as a great addition to our existing offering."
Martin Wachter, GoldenRace CEO and Founder, highlighted: "The Greek gambling market is growing fast and offers exciting opportunities. We knew that when we first started operations in the country, and it is amazing to join forces with Betsson, to keep offering Greek players our leading virtuals."
This new partnership contributes to GoldenRace's growth in the Greek online market, where the company has been operating with great success since they obtained their licence in 2021.
PRAGMATIC PLAY SIGNS SIGNIFICANT BET365 DEAL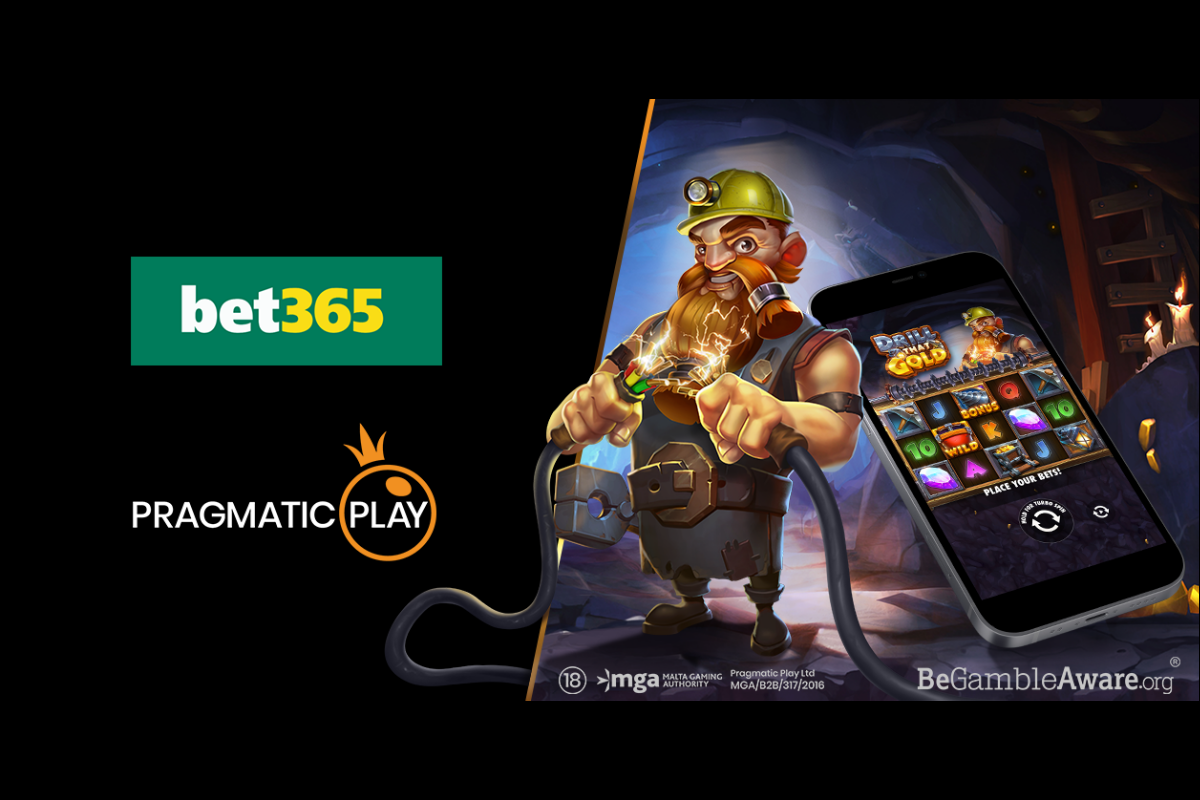 Reading Time:
< 1
minute
Pragmatic Play, a leading content provider to the iGaming industry, has launched its complete slot portfolio with the global operator giant, bet365. 
The important milestone deal sees bet365 customers gain access to award-winning titles such as Gates of Olympus™ and Wolf Gold™, as well as latest releases Drill That Gold™ and Chicken Chase™.  
In addition, bet365 will participate in the hugely popular Drops and Wins promotion, which sees Pragmatic Play give away £1,000,000 a month to players through its operator network across both its slots and Live Casino offerings. 
The deal will see Pragmatic Play further strengthen its footprint in the United Kingdom regulated market, as well as many other key territories. 
It comes off the back of a number of major partnerships agreed by the supplier in recent months, including 888casino and Romanian market leader Superbet. 
Julian Jarvis, CEO at Pragmatic Play, said: "bet365 is a brand that needs no introduction. As the largest operator in our industry, taking our slots live with them is a hugely important moment for us as we continue to expand. 
"We pride ourselves on our premium, multi-vertical offering and this deal gives us significant scope to grow together with bet365."