Newzoo Joins Forces With EVOS Esports To Expand Its Market View With Southeast Asia Data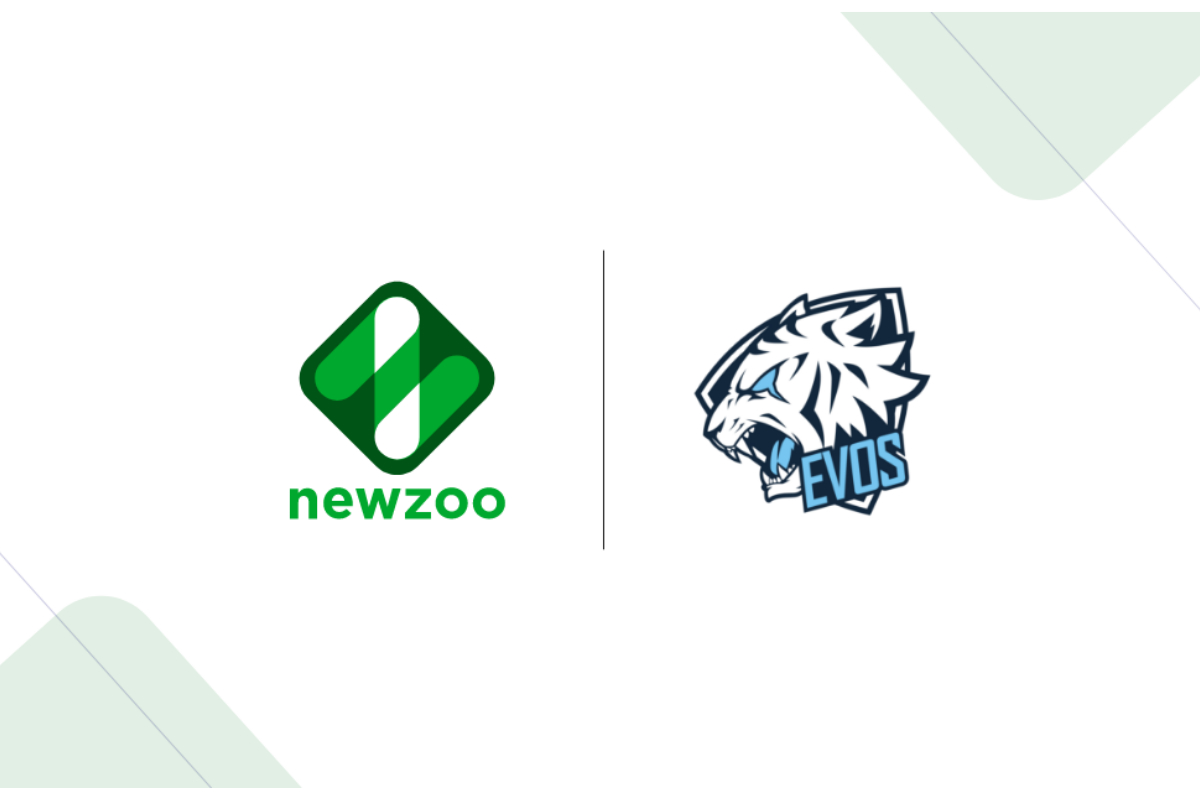 Reading Time:
< 1
minute
Newzoo, the world's leading provider of games and esports analytics, announced today its partnership with EVOS Esports, Southeast Asia's leading esports organization housing over 15 professional teams across five different countries.
By adding EVOS Esports to its partnerships program, Newzoo will get improved insights from the Southeast Asian market, a region expected to further boost the growth of the esports business. Furthermore, EVOS Esports' mobile focus within the market represents an additional layer of insights that Newzoo will use to further solidify its esports estimates, which are featured in its landmark Global Esports Market Report and the Newzoo Platform.
In exchange, Newzoo will advise EVOS Esports with market insights, helping the organization to benchmark, spot opportunities, and provide strategic insights for its further expansion.
"Southeast Asia is currently the most exciting region for the overall future growth of esports and gaming, both from a business and consumer engagement perspective. EVOS Esports is right at the center of this.", said Peter Warman, Newzoo's Co-Founder and CEO. "Partnering with an ambitious and forward-thinking esports organization like EVOS Esports supports us in keeping up with this huge esports region to further strengthen our view on the global and local esports ecosystems."
"We are excited to be the first esports organisation in Southeast Asia to form this partnership with Newzoo. With Newzoo's market intelligence and expertise, it will assist us in making actionable data-driven decisions as we scale our business verticals across the region. With access to the tools and insights provided by Newzoo, we look forward to achieving continued success, especially when discussing with commercial partners.", said Ivan Yeo, EVOS Esports' Co-Founder and CEO.

QTech Games strengthens its powerhouse platform with Reloaded Gaming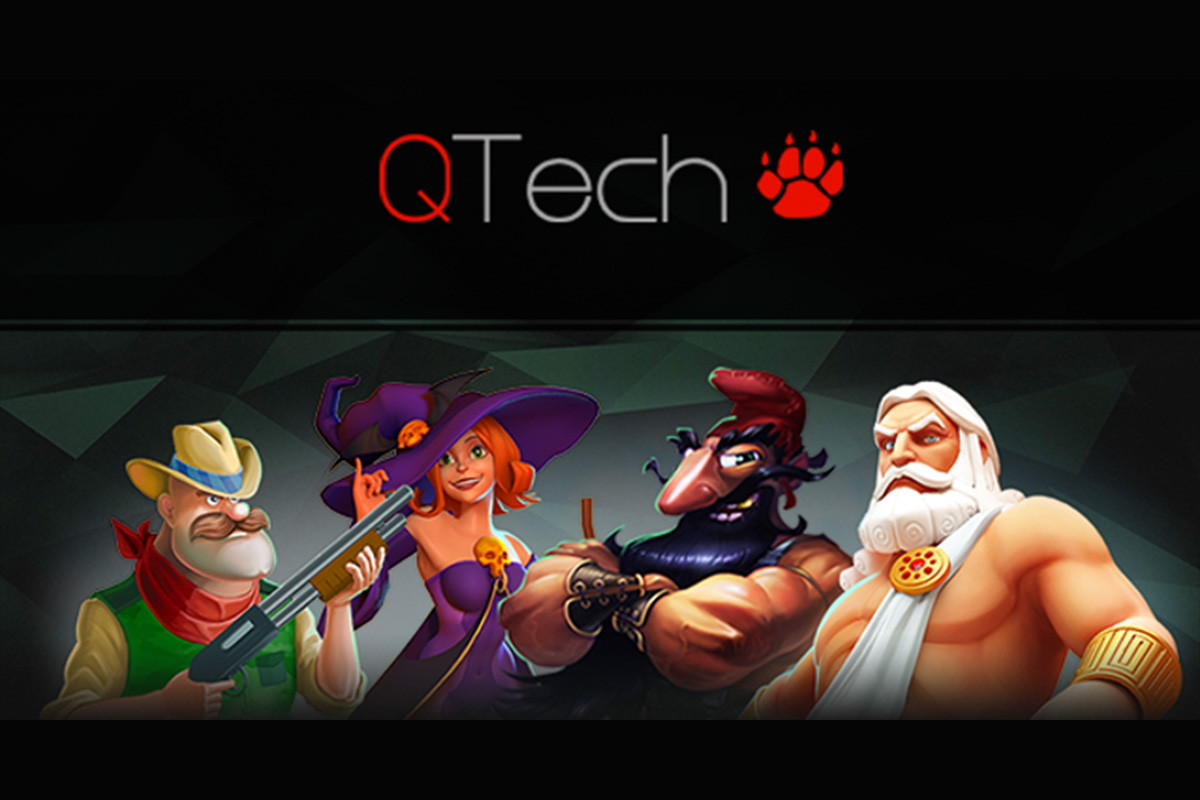 Reading Time:
2
minutes
Asia's leading distributor enhances its premium offering with content from an emerging force in slots
QTech Games, the number-one games distributor across Asia and all emerging markets, has penned its latest provider partnership with Reloaded Gaming, enabling its platform customers to access the supplier's multi-faceted slots catalogue.
Reloaded Gaming, a rising-star force in the igaming domain, draws from a deep well of slot games – including popular titles such as Ring Master, Panda Rolls, Tomb of RA, Alchemist of Fortune, Joker Pot and Lumin Lights, alongside coming attractions like Jewel Drop and Enchanted Berries. Such hits invariably feature fresh twists on classic themes, coupled with a mix of engaging cascades and reel layouts, packed with bonus games, multipliers, free spins and wilds. These games now all form part of the progressive portfolio made available to QTech Games and its clients.
By deploying the state-of-the-art technology, Reloaded Gaming games are fully optimised for mobile as well as desktop to ensure the best gaming experience for all types of players. With a global-market approach, these games cater for every taste, from the more traditional Vegas-style to modern casual themes. Their well-balanced gameplay mechanics, varied volatility and mercurial maths models are already attracting new cohorts of players across the planet.
Incorporating this ever-evolving production line emphasizes QTech Games' diverse range of gaming options, providing a definitive one-stop shop, QTech ONE™, which has fast-become the "go-to" solution for worldwide operators across developing territories.
The agreement naturally broadens Reloaded Gaming's geographic footprint, targeting emerging markets from Asia and Eastern Europe to Latin America, and creating new revenue streams. As the fastest-growing distributor in Asia over the past few years, QTech's platform offers the most expansive gaming portfolio around, localised for each region, with native mobile apps, powerful reporting and marketing tools, and 24/7 local-language support.
QTech Games CCO, Ulf Norder, said: "It's another ringing endorsement for our platform to have integrated more premium content from Reloaded Gaming. Theirs is a growing and constantly innovating library, delivering consistent support to the growth of our broad gaming-vertical spread, courtesy of some high-quality graphics, gameplay and unique features.
"Together, we will continue to raise the bar and shape a localised experience for global players. We can't wait to witness how these games perform across a range of untapped markets which, in many cases, represent new territory for Reloaded Gaming."
Robert Skogh, CEO at Reloaded Gaming, added: "QTech Games is a natural habitat for our superior online casino games and player-engagement tools. We are widening our scope across developing regions and their market-leading platform provides a flexible gateway to some previously overlooked territories.
"Reloaded Gaming continues to create top-tier slot games with well-balanced gameplay and unique features, framed by engaging visuals and immersive soundscapes. Needless to say, entering into this QTech agreement tracks our core strategy to fully leverage our reach, and we look forward to seeing how new audiences embrace our games."
Maxim88 strikes gold with legendary footballer Michael Owen as its brand ambassador in Asia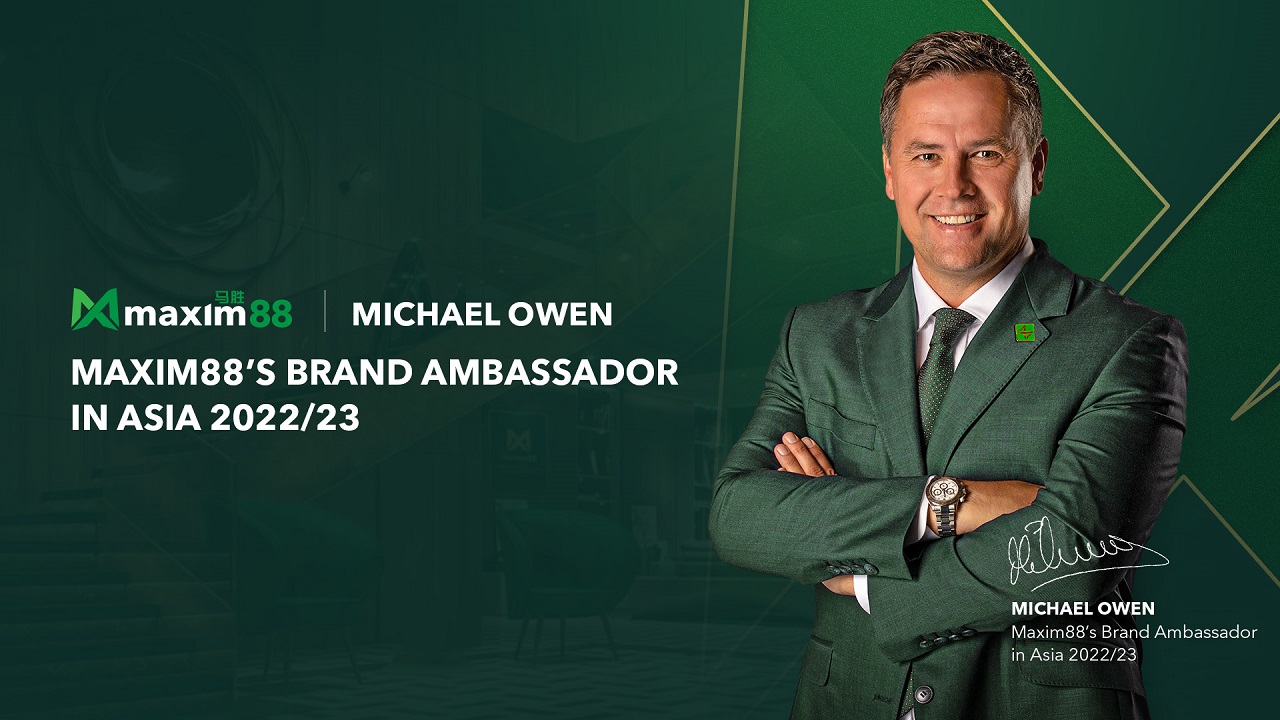 Reading Time:
2
minutes
Asia's leading online betting platform, Maxim88, has sealed a two-year partnership with legendary English striker and former Liverpool and Manchester United star Michael Owen, who will be representing the brand as official Brand Ambassador in Asia.
Michael Owen is one of the greatest English & Premier League strikers of his generation – with his signature great pace, instinctive finishes and agility. A prolific goal scorer, he had defenders quivering in fear but won the hearts of fans with his skills and astuteness on the field. He not only excelled in the regional leagues with the likes of Liverpool, Real Madrid, Manchester United and Newcastle, but also thrived on the international stage representing England.
The revered English striker will collaborate with Maxim88 to promote the brand across Asia ahead of the English Premier League kick-off on 6 August and conduct various digital marketing activations to further boost the brand's awareness across the region. This deal also signifies Maxim88's intent to strengthen its position as Asia's leading online betting platform and reinforce their commitment to provide only the best in terms of quality, choice and security to sports enthusiasts in Asia.
"I am delighted to join hands with Maxim88 for their marketing initiatives in Asia. As brand ambassador, I am looking forward to engaging with more sports fans and am committed to giving my absolute best in this partnership with Maxim88 to represent all the great qualities that Maxim88 stands for – outstanding, innovative and entertaining!" said Michael Owen.
"Maxim88 is dedicated to being a reliable and user-friendly platform that is always working on providing members the best there is. As a matter of fact, we have secured the partnership with Evolution Gaming to elevate members' gaming experience, and we hope that this new collaboration with Michael Owen will bring on something fresh and exciting. Michael Owen, who has proven himself to be a stalwart figure in the football scene throughout his career is just who we need to help achieve greater heights. We are honored to work with Michael and we look forward to engage with more sports enthusiasts in the region through our platform," said Adam Hong, Maxim88's spokesperson.
This ambassadorship was brokered by Outlast Sports Entertainment for Maxim88.
"We are thrilled to have played an integral part in connecting one of Asia's biggest online betting platforms with a respected name in football like Michael Owen. We are certain that this partnership has the dynamics to bring about valuable results and greater opportunities for the region. The hope is to replicate the good results Maxim88 has after partnering up with the well-known gaming provider, Evolution Gaming," said Outlast Sports CEO, Salauddin Sinnakandu.
Inside the Battlegrounds Mobile India ban, and the impact on India's mobile games market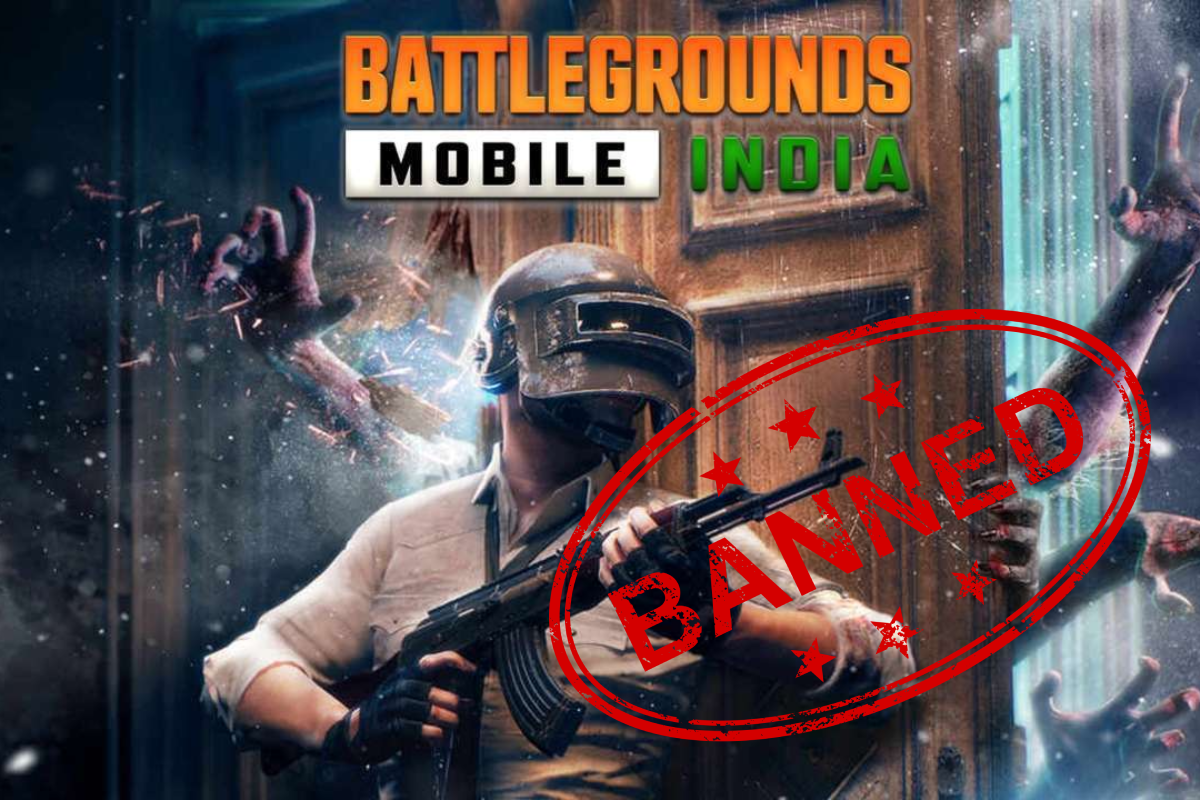 Reading Time:
4
minutes
The Indian government requested Apple and Google to remove Battlegrounds Mobile India (BGMI) from their app stores on July 28th, one year after it launched in the country. Our research shows that the popular battle royale game, published by South Korean firm Krafton, is no longer available for download. The request comes in the wake of several allegations made against the game for being a rebranded version of PUBG Mobile, which was banned in September 2020 due to national security concerns. These concerns were recently raised in the Indian Parliament, with the Ministry of Electronics and Information Technology (MeitY) stating that BGMI was a different app to PUBG Mobile, suggesting it was not a national security concern. It's unclear what changed to cause MeitY to pull the app.
While the government has not issued a statement to confirm the game is permanently banned, Reuters reported that the title was pulled by MeitY using Section 69A of the Information Technology Act, the same act that was used to justify the ban of 321 mobile apps since June 2020. BGMI is the 57th game pulled due to this regulation. The bans have primarily targeted mobile apps from China, primarily citing national security risks. BGMI's takedown comes just 5 months after the ban of Garena Free Fire, the most popular battle royale game in India until then.
Krafton launched BGMI after PUBG Mobile was banned
MeitY originally banned PUBG Mobile in September 2020 due to national security and data privacy issues following, though not necessarily as a result of border tensions with China. While the PUBG IP is owned by Krafton, PUBG Mobile was developed and published in India by Chinese gaming giant Tencent. At the time of its ban, PUBG Mobile was the #1 game in India by both revenue and downloads and had been a key driver of mobile gaming growth in the country. The ban had a profound impact on the battle royale segment and broader gaming ecosystem, with the unserved demand satiated by Garena Free Fire over time.
Krafton announced in November 2020 that it would bring its core battle royale experience back to India, with BGMI launching in July 2021. Krafton fully committed to the Indian market by self-publishing the title, introducing local servers to store user data securely and in country, and by announcing it would invest over US$100 million in the Indian gaming, esports, entertainment and IT industries, which it has done. The game saw significantly high uptake at launch given the popularity of battle royale games in the country, with 40 million registrations prior to launch and 16 million daily active users in its first 10 days.
BGMI had over 100 million downloads in its first year
BGMI has been a huge success for Krafton and the title was on track to reach the 200 million download mark that PUBG Mobile had achieved prior to its September 2020 ban. The title had quickly become the #2 highest grossing mobile game in India and its 2022 revenue was set to exceed that of PUBG Mobile's peak year. BGMI has also become the leading esports title in India with Krafton investing heavily in the space to set up the Battlegrounds Mobile India Pro Series, an official league for Indian teams with a prize pool of US$260,000.
According to Niko's Asia Esports Tracker, BGMI is the #1 title by prize pool in India, with its total 2022 prize pool accounting for 35% of total prize pool revenue for all local and regional esports tournaments. The game also saw massive endorsement from streamers, esports organizations, and teams with high participation across key events. The BGMI Masters Series LAN event was also the first tournament to be televised live on Indian TV, reaching 12.3 million viewers.
How this impacts India's mobile game market
If BGMI does not return to app stores, we believe it may have a material impact on the short-term growth rate of India's mobile game market and the esports ecosystem. Battle royale is the most popular mobile game genre by player spending in India according to data from Sensor Tower, accounting for over 1/3 of total mobile game spending in 2021. BGMI and Free Fire accounted for over 95% of total spend on mobile battle royale games in 2021 and H1 2022, but both titles have been removed from app stores this year. However, Niko's research shows that Free Fire MAX, a high-end version of Free Fire from Garena, remains available on Google Play. It's unclear how MAX is still operating on Google Play, but the MAX version was not specifically included in the ban list where Free Fire was banned.
There will also be a negative impact on the broader BGMI ecosystem, especially within esports and live streaming. Everyday players will now be looking for a new title to play, and we expect most to shift over to Free Fire MAX assuming the title continues to operate. Call of Duty: Mobile (Activision Blizzard) may also benefit given its strong position in the market as an established shooter game with a battle royale mode that consistently ranks in the top ten game revenue chart. Apex Legends Mobile (Electronic Arts), New State (Krafton – Title was formerly PUBG New State) and Farlight 84 (Lilith Games) are core battle royale games that may also benefit, but we note that these titles are not as established as Call of Duty Mobile and Free Fire MAX.