VIXIO GamblingCompliance Annual Global Regulatory Awards recognise the best in the industry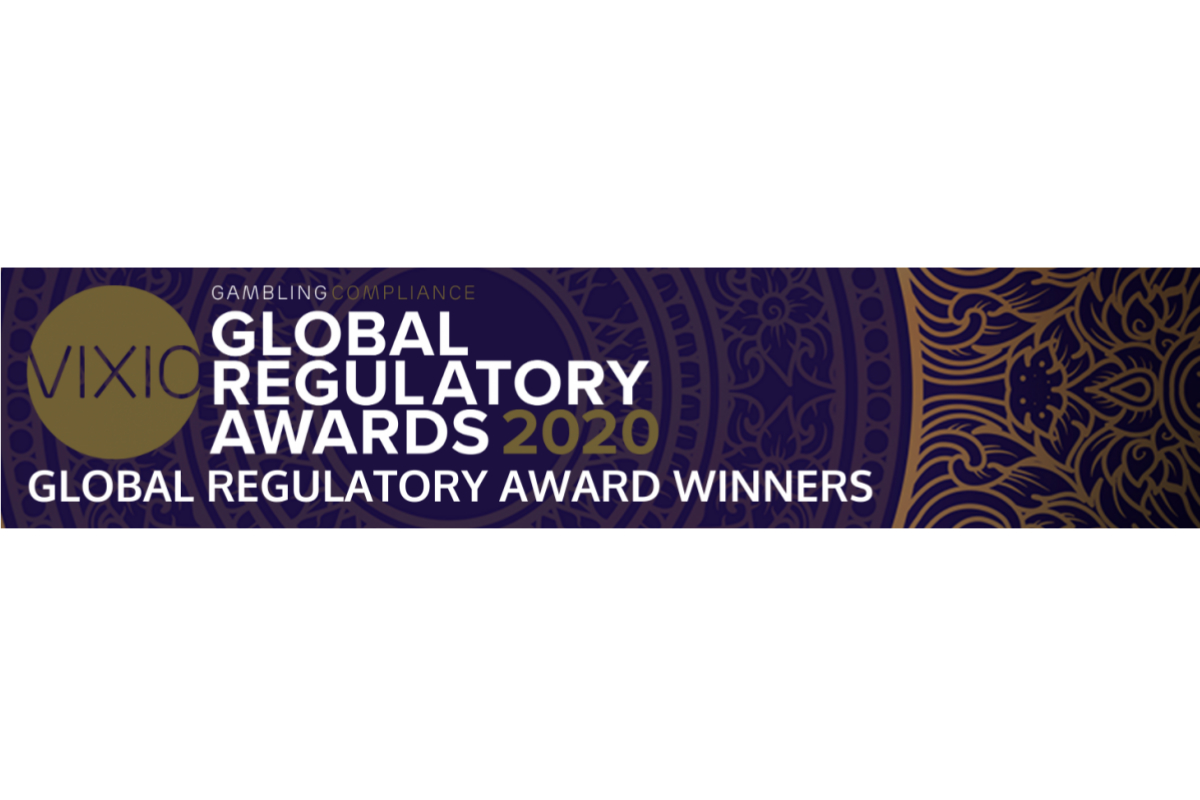 Reading Time:
2
minutes
Yesterday VIXIO GamblingCompliance announced the winners of its Global Regulatory Awards. Held virtually for the first time amid ongoing COVID-19 safety concerns, the prestigious awards recognise and reward individuals and teams who work tirelessly to set new standards in the compliance and responsible gambling industry. Awards were given to winners across 18 categories. Big winners included Genting Casino UK, who won three accolades, including two for Jon Duffy who picked up Chief Compliance Officer of the Year, as well as Head of Regulatory Affairs/Government Relations. Both William Hill and GeoComply had nights to remember walking away with two Global Regulatory Awards apiece. Former Sky Bet CEO Richard Flint was recognised with a Lifetime Achievement Award for his progressive work in the field of safer gambling, while Erica Okerberg of Greenberg Traurig won the first award to be given to a Rising Star. For a full list of winners go to GamblingComplianceAwards.com, or click here.
Since their launch in 2017 the independently adjudicated Global Regulatory Awards have become the biggest of their kind, recognising and celebrating those who demonstrate excellence in responsible gambling, and growing in importance as the industry moves towards a stronger culture of compliance.
Frances Fenemore, VIXIO Chief Marketing Officer, said: "Congratulations to all our winners. This year the standard was exceptionally high, so winning an award really is a clear demonstration of a dedication towards regulatory compliance and safer gambling. VIXIO is proud to provide a platform to showcase the great work going on within the industry." Lena Thakkar, Head of IR and PR SAZKA Group, said: "Well done to all the winners. As an organisation with regulatory compliance, responsible gaming and social responsibility at the core of our business, we are proud to be celebrating with the industry today. These awards underscore the huge amount of work that is going on to ensure player protection and sustainability."

FIVE MiGEA PRESTIGIOUS AWARDS HONOURED MALTCO LOTTERIES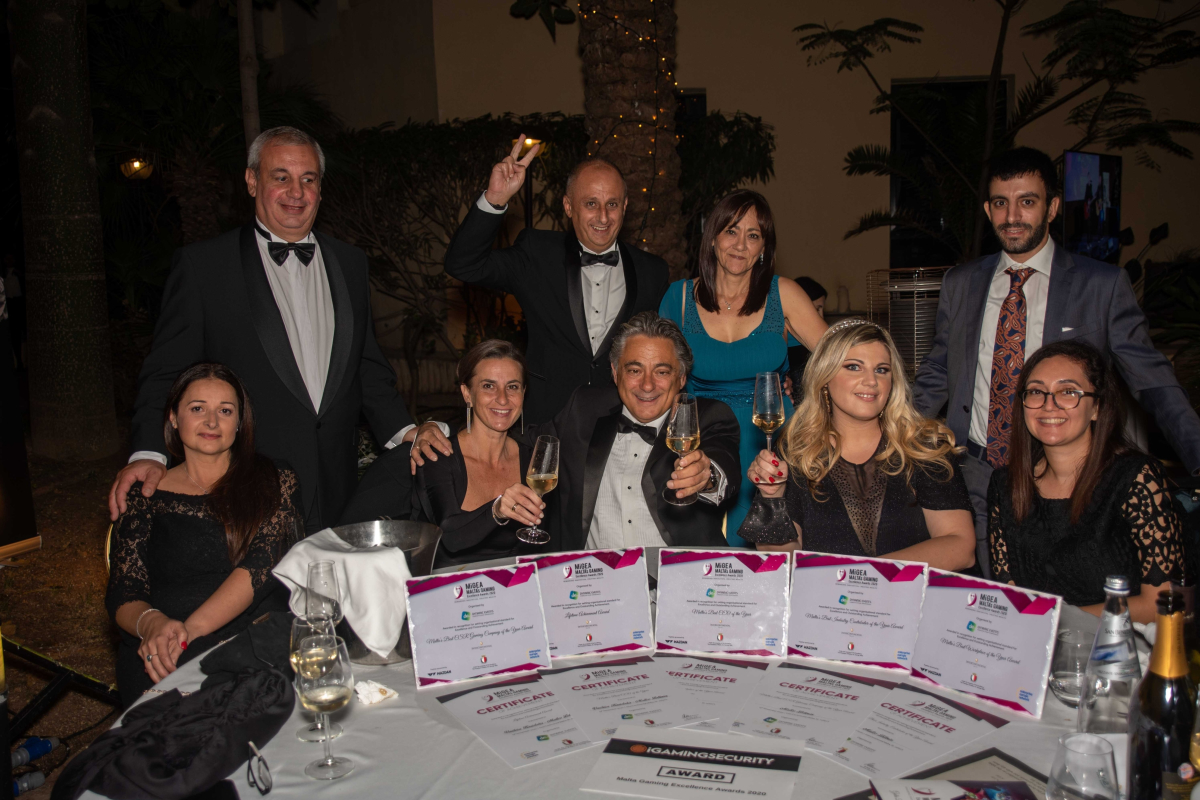 Reading Time:
2
minutes
The fifth edition of Malta's Excellence Gaming Awards took place on Friday night, 13th November at the Intercontinental Hotel. Maltco Lotteries has been awarded with five prestigious awards for "Best Industry's Contributor", "Best CSR Contributor" "Best Workplace in Malta" and "Best CEO of the Year". Furthermore, the Gaming industry panel of jurors the selected and presented the most prestigious award of the MiGEA event – "Lifetime Achievement Award" to Maltco's CEO for his longstanding and continuous contribution to the gaming industry.
Maltco Lotteries' CEO Mr. Vasileios Kasiotakis exclaimed that he was emotional, overjoyed and most appreciative about the recognition of the work performed by Maltco's Teams that resulted in winning the five Awards. "I feel honoured that Maltco's continuous care for its Agents, its Employees and the Maltese Players has been distinguished with these prominent Gaming Awards. Our Team's drive, imaginative work and commitment towards our industry has been recognised by Gaming Industry professionals. This is a great achievement for the company and for our talented team."
Mr. Kasiotakis concluded "for the past 16 years, Maltco Lotteries has been continuously striving to be at the leading position, both as an employer and through its way of operating, serving and entertaining. Our actions are built the company's core values which are Care, Drive, Trust and Imagination!"
The company endeavors to put players first by offering best in class service and products within a responsible, transparent, accountable, and secure gaming environment.
Mr. David Antony Gatt, Maltco's CCO was delighted with the five awards and commented that "Maltco is proud to continue its Retail Transformation whilst also elevating the experience of its players to a digital one. It has leveraged INTRALOT's innovative technology and advanced services, ensuring security, trustworthiness, transparency, and a superior gaming experience. Over the years, the company has introduced many different gaming verticals to its portfolio with the latest addition being the launch of Maltco's iLottery."
Ms Caroline Attard, Maltco's Head of Marketing and Corporate Communications was thrilled and added that "the new Maltco iLottery platform, offers a convenient channel for local players to play Malta's favourite games online. The company has an exceptional Corporate Social Responsibility track record whereby it is consistently contributing to Malta's society, culture and community's well-being".
The Game Development World Championship 2019 Winners Announced!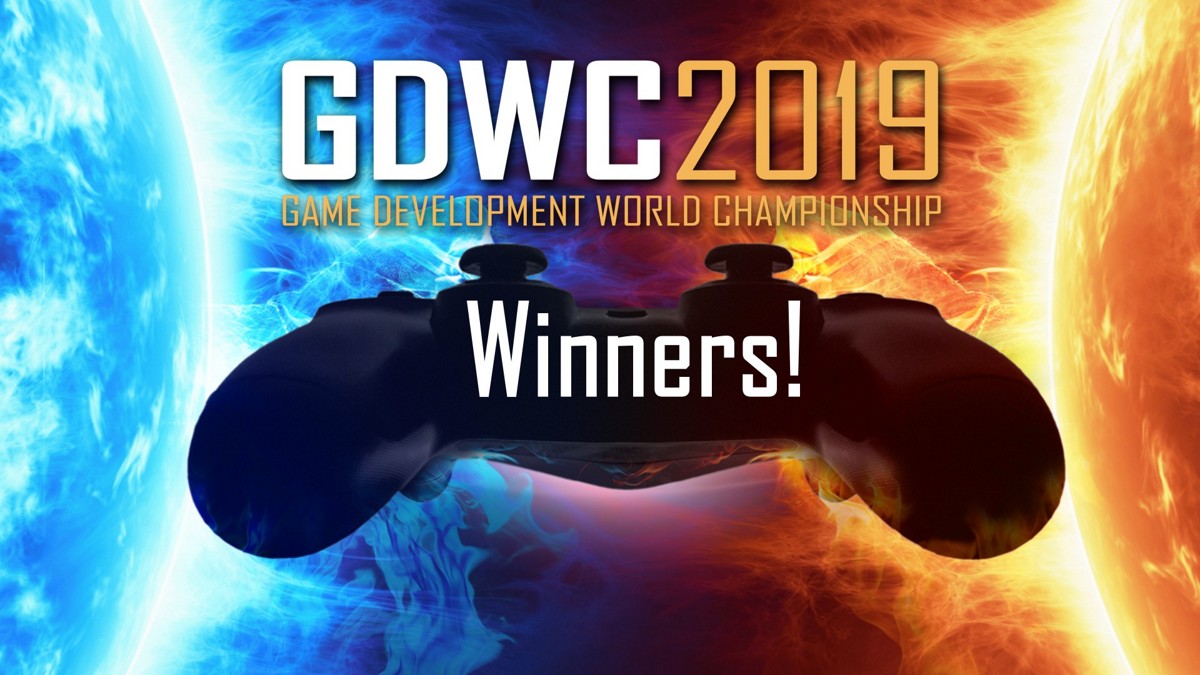 Reading Time:
< 1
minute
The Game Development World Championship (GDWC) 2019 Awards Event, which had been moved multiple times due to the global pandemic, was held as a streaming event on Twitch last Saturday, November 21st. During the event the Winners of all four competition categories of GDWC 2019 were announced and their rewards revealed.
The event can be viewed afterwards on the Game Development World Championship Youtube channel:

The Awards Event was preceded by a 7-hour long live streaming event during which all of the nominee games were played and showcased by the GDWC-team. Recordings of this live stream can be found on the GDWC Twitch channel:
https://www.twitch.tv/thegdwc
Final Order of Pro Category:
1st Place: M.A.S.S. Builder by Vermillion Digital (Thailand)
2nd Place: Weaving Tides by Follow the Feathers (Austria)
3rd Place: The World Next Door by Rose City Games (USA)
Final Order for Hobby Category:
1st Place: Atma by Team Atma (France)
2nd Place: Co_Bots by Subfrost Interactive (Sweden)
3rd Place: Doodle Alive by Tadas Gloom (Lithuania)
Final Order for Game Jam Category:
1st Place: Duane Crashers by Milk Bar Lads (USA)
2nd Place: Bogus Roads by KilledByAPixel (USA)
3rd Place: Dungeon Service by Unreal Fanbois (Sweden)
Final Order for Fan Favourite Category:
1st Place: Atma by Team Atma (France)
2nd Place: Strife – Battle for the Southern Star by Pretzel Studios (United Kingdom)
3rd Place: Paradox Vector by Schmidt Workshops (USA)
The GDWC team sends congratulations to the winning teams and developers, and thanks to all viewers and supporters of the event!
GAMING1 scoops four wins at Malta iGaming Excellence Awards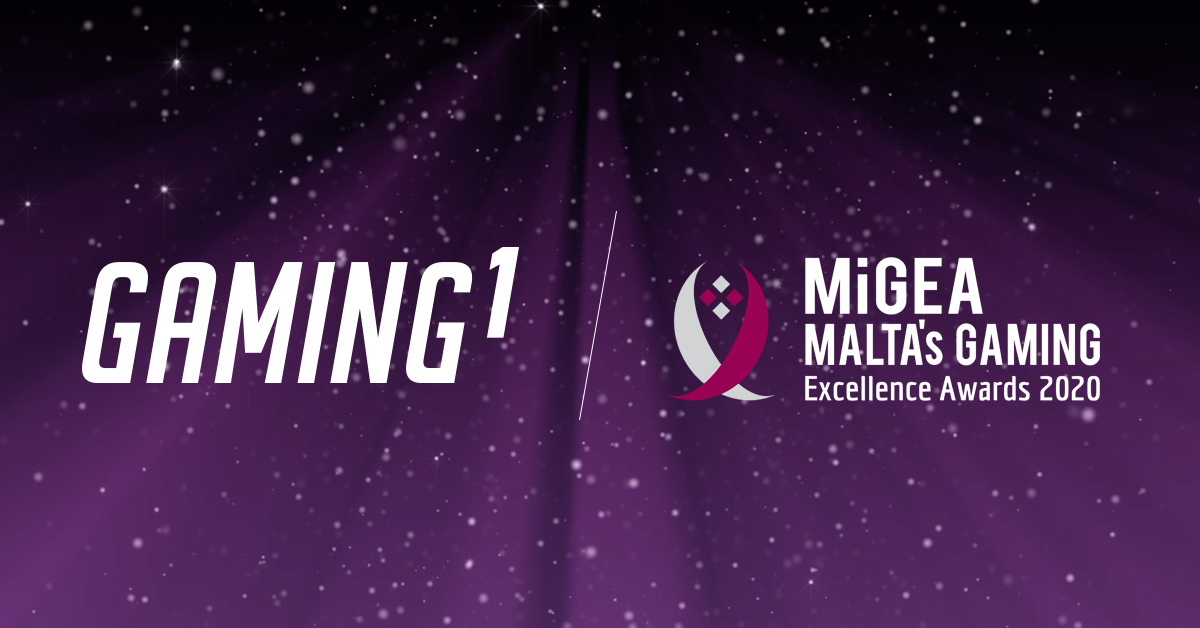 Reading Time:
2
minutes
Standout year for company earns host of plaudits from judging panel
 Leading gaming and sports betting partner GAMING1 has claimed a record-breaking four awards at last week's Malta iGaming Excellence Awards (MiGEAs).
Held annually at the Intercontinental Hotel in St. Julian's, the MiGEAs, now in its fifth year, is dedicated to honouring the Maltese gaming industry's high-flyers – with a host of categories to recognise innovation and operational excellence.
This year has seen GAMING1 go from strength-to-strength, winning Malta's Best Industry Achiever (Land Based); Malta's Best Gaming Mark of Excellence; Malta's Best Omni-channel Provider and Malta's Best Gaming Company of the Year. 
Marking a standout year for the company, 2020 saw GAMING1 has  expand its operations by adding over 100 new employees, launching its own proprietary AI player protection tools alongside a raft of new games and partnering with the likes of Kindred and the R Franco Group.
Commenting on its four award wins, Sylvain Boniver, Co-Founder and COO of GAMING1 said:
"I've been blown away by the fantastic work each member of the GAMING1 family has put in this year – and our outstanding evening at last week's ceremony is testament to just that. 
"Marking a decade of success, our unique business model has helped our partners succeed across the globe, seamlessly transitioning  to the online sector. I'm fully confident that we have an outstanding 2021 ahead of us and look forward to another record-breaking year with our fantastic team."
GAMING1 has its sights firmly set on continued international expansion with a burgeoning development pipeline for early 2021.
The company is currently in the process of establishing a land-based network with its Circus brand across France, as well as undertaking a joint venture with JOA, who run more than 30 French-based casinos.
In total, GAMING1 operates 42 gaming halls and casino resorts in Belgium, Switzerland, and France, as well as managing a portfolio of 20 online operations in regulated markets across Spain, Portugal, Serbia, Peru and Colombia.