Gaming Corps signs agreement with operator Interwetten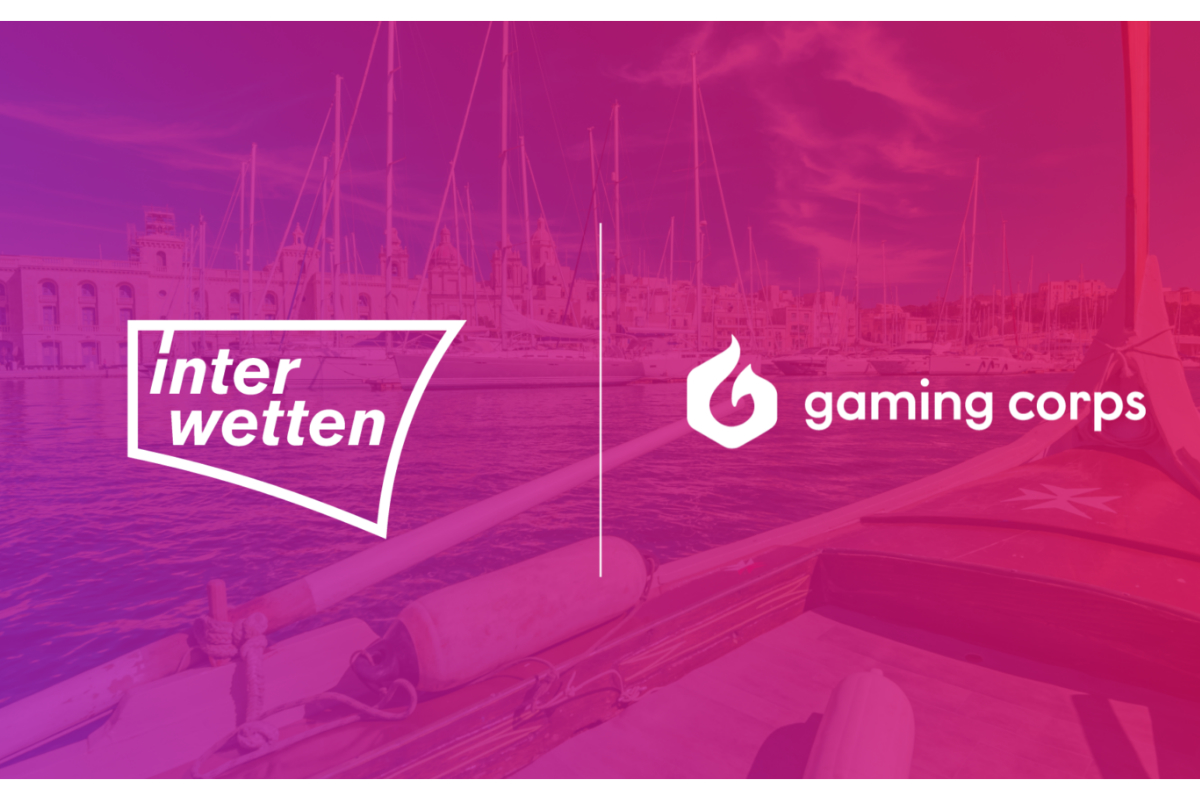 Reading Time:
< 1
minute
Swedish developer Gaming Corps AB has signed an agreement with operator Interwetten for the distribution of casino slots via aggregator. Interwetten is a pioneer of the iGaming industry, focused on German-speaking markets.
Gaming Corps has partnered with operator Interwetten, a pioneer in the iGaming industry founded in 1990. In 1997, Interwetten was the second operator in the world to go online and in 2004 they started their online casino business. Interwetten has several licenses internationally and a strong position in German-speaking countries. Gaming Corps, a publicly listed Swedish developer in Gaming and iGaming, will provide Interwetten with casino slots, distributed via aggregator.
"I am happy to present this new agreement today, having had great experience working with Interwetten in the past. It will be a positive partnership for both parties I am sure. Interwetten has a dominant position in the German-speaking markets, as well as a loyal following in many other markets too, and that will have an effect on the distribution volume of Gaming Corps' products. My colleagues and I look forward to what we believe will be a successful partnership for the long term." says Mats Lundin, Chief Commercial Officer, Gaming Corps.
"We are excited to engage another developer and add more content to the Interwetten game portfolio. Gaming Corps is a young, ambitious company with the drive to grow, and that fits our strategy as we continue the geographic expansion of Interwetten. I am excited to see this partnership evolve over the coming years and bid Gaming Corps welcome!" says Mario Bilic, Head of Product Management, Content and CRM at Interwetten.

CEEGCVirtual – Final agenda and meet the sponsors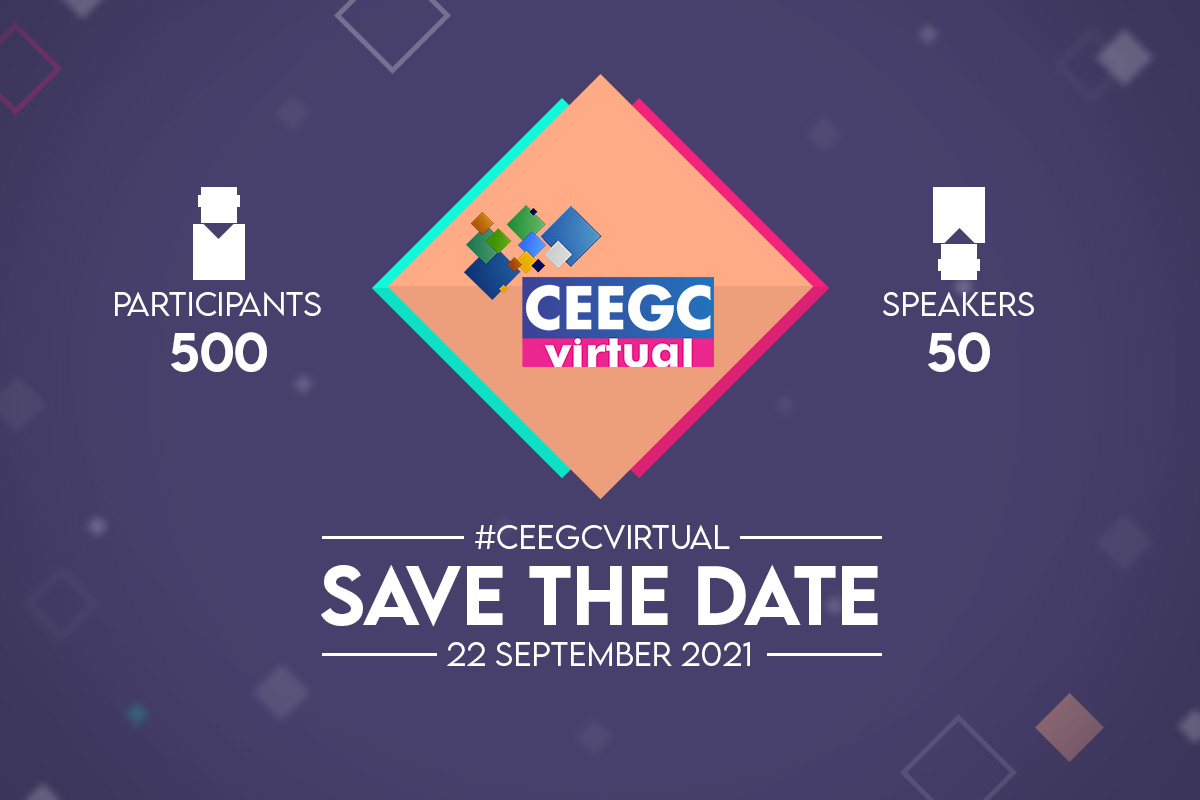 Reading Time:
3
minutes
The virtual CEEGC is taking place on 22 September in a virtual layout.
The team at Hipther Agency is excited to announce the final agenda of one of the most important conferences in the Central and Eastern European region, the CEEGC.
The yearly Central and Eastern European Gaming Conference was launched in 2016 and is the crown event for the gambling industry professionals that are looking to dive into quality discussions about the CEE, CIS, and Balkans.
Register here for free | View the agenda
The focus in 2021 is on industry updates from Romania, Croatia, Hungary, Slovakia, Czech Republic, Slovenia, Poland, Russia, Ukraine, Bosnia and Herzegovina, Macedonia, Serbia, Austria, Switzerland, Germany, and the final agenda looks the following way:
22 SEPTEMBER 2021 – All times CEST (Central European Summer Time)
– 9:30 – 10:15 – INDUSTRY UPDATE: ROMANIA
Moderated by Andrius Gabnys – Founding Attorney at Gabnys.Gabniene
Panelists:
Nicola Longmuir – Chief Commercial Officer at Push Gaming
Cosmina Simion – Managing Partner at Simion & Baciu
Dan Iliovici – Vice President at Rombet
– 10:15 – 11:30 – INDUSTRY UPDATE: CENTRAL EUROPE
Moderated by Andrius Gabnys – Founding Attorney at Gabnys.Gabniene
Panelists:
Dr. Robert Skalina – Senior Advisor at WH Partners
Helembai Gabor – Senior Associate at Bird & Bird Budapest
Dr. Jan Rehola – Director at IFGR and Partner at PS Legal
Aleksej Mišković – Senior Partner at Law Firm Glinska & Mišković Ltd.
Jaka Repansek – Media and TECH Law Expert
Piotr Dynowski LL. M. – Partner/Attorney at Law/Head of IP/Media/Tech&Comms Practice at Bird & Bird Poland
– 11:30 – 12:30 – CEE AND CIS AS THE MOST IMPORTANT HUBS FOR ESPORTS
Moderated by Lyubomira Lazarova – Chief Marketing Officer at UltraPlay
Panelists:
Anton Janér – Founder & CTO at Abios
Vlastimil Venclik – Founder and CEO of Oddin.gg
Peter Ivanov – Head of Trading at UltraPlay
Alexandr Iaroshenko – CEO at Betbazar
– 12:30 – 13:15 – INDUSTRY UPDATE: D-A-CH
Moderated by Dr. Simon Planzer – Partner at PLANZER LAW
Panelists:
Dr. Christian Rapani – Attorney at Law at Dr. Christian Rapani
Dr. Holger Jakob – Senior Lawyer at MELCHERS LAW
– 13:15 – 14:00 – INDUSTRY UPDATE: BALKANS
Moderated by Joe Ewens – Managing Editor of Vixio
Panelists:
Lazar Miuchin – VP of Strategic Partnerships at NSoft
Luka Popović – Partner at BDK Advokati
– 14:00 – 15:00 – INDUSTRY UPDATE: CIS
Moderated by Dr. Simon Planzer – Partner at PLANZER LAW
Panelists:
Tamar Jikia – Senior Associate at MG Law Office
Araksi Sargsyan – Head Of Business Development at DS Virtual Gaming
Ilya Machavariani – CEO and Senior Partner at 4H Agency
If you haven't already registered, make sure to register here for free.
The conference is sponsored by UltraPlay, Nordic Gambling, and PLANZER LAW.
UltraPlay is a multi-awarded betting provider, founded in 2010, offering a turn-key iGaming platform to online operators worldwide. The company focuses on sports and eSports betting, live betting, white-label, online casino, and blockchain technology.
Assembled by a team of iGaming professionals with vast experience in betting product development, operations, eSports, and marketing, UltraPlay is a trusted partner for delivering superior sports betting software and odds products to its customers.
Learn more about the company here: www.ultraplay.co
Nordic Gambling is the only legal firm in the Nordic countries that specializes in gambling-related law such as licensing, compliance advice, and public affairs.
They have gained extensive experience in the industry from working with operators, suppliers, service providers, and government regulators. Their team has been closely involved in the development of the law and regulation in a number of European jurisdictions, including Denmark and Sweden.
The partners of Nordic Gambling are recognized among the leading legal experts in the gambling industry and are qualified to assist you with whichever legal issue you may encounter.
The team at Nordic Gambling is also very pleased to announce that they have contributed a section on Sweden, first published in the latest version of the International Comparative Legal Guide to Gambling 2020. You can read that chapter here.
Visit https://www.nordicgambling.com/ for more details.
PLANZER LAW is a law firm specializing in gaming & entertainment and technology & online businesses. Its team notably provides strategic, regulatory and legal advice on all matters relating to EU/EEA and Swiss gaming regulation. PLANZER LAW enables and facilitates business development and compliance programs. Clients profit from an unrivaled global network and highly specialized expertise.
Dr. Simon Planzer, founding partner of PLANZER LAW has been recognized by the leading ranking by Chambers & Partners as a global gaming law expert. He has been endorsed by interviewees as "absolutely excellent" and "the top Swiss lawyer" for gaming.
For more details visit https://www.planzer-law.ch/en/
IGT Secures Instant Ticket Printing Deal with WestLotto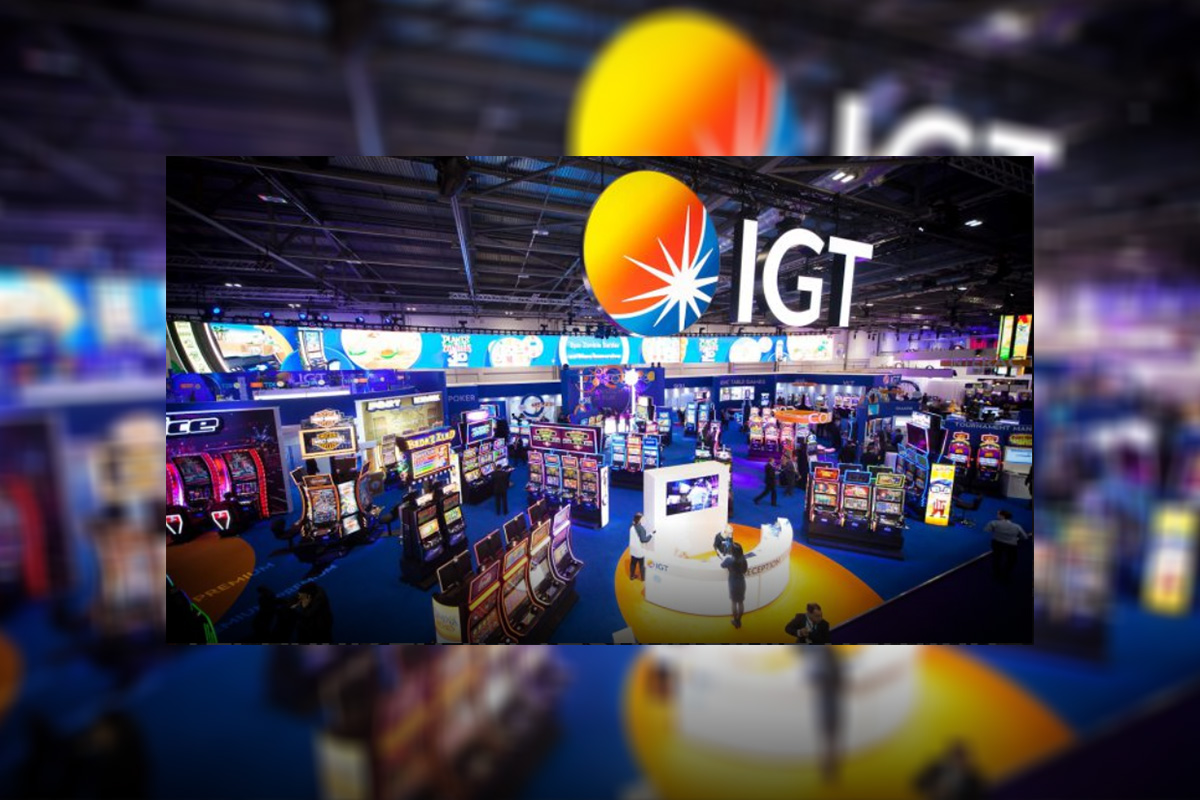 Reading Time:
< 1
minute
International Game Technology PLC has announced that its subsidiary, IGT Global Solutions Corporation, has signed a new instant ticket services contract with Westdeutsche Lotterie GmbH & Co. OHG (WestLotto).
Under the terms of the agreement, IGT will provide a range of instant ticket production and services for WestLotto with unlimited potential. The Lottery will gain additional marketing support from IGT's Instant Advantage programme that includes portfolio planning, game development, analytics, distribution and retail execution to provide the best player experience.
"WestLotto has worked with IGT on instant ticket production to grow our instants business responsibly. IGT provides top-level service and support for the development of each instant ticket game in the portfolio, and we are looking forward to continuing our successful partnership," Andreas Kötter, CEO of WestLotto, said.
"As WestLotto's instant ticket supplier of choice, IGT is committed to supporting a strategic, innovation-rich game portfolio that meets the needs of the Lottery's players. With IGT's Instant Advantage program we draw upon global and market-specific deep-dive analytics, benchmarks and databases to support continuous growth for WestLotto instant ticket sales and contributions to good causes," Jay Gendron, IGT's Chief Operating Officer for global lottery operations, said.
Austrian Lotteries and Casino Austria Charged Over Advertising Regulation Breaches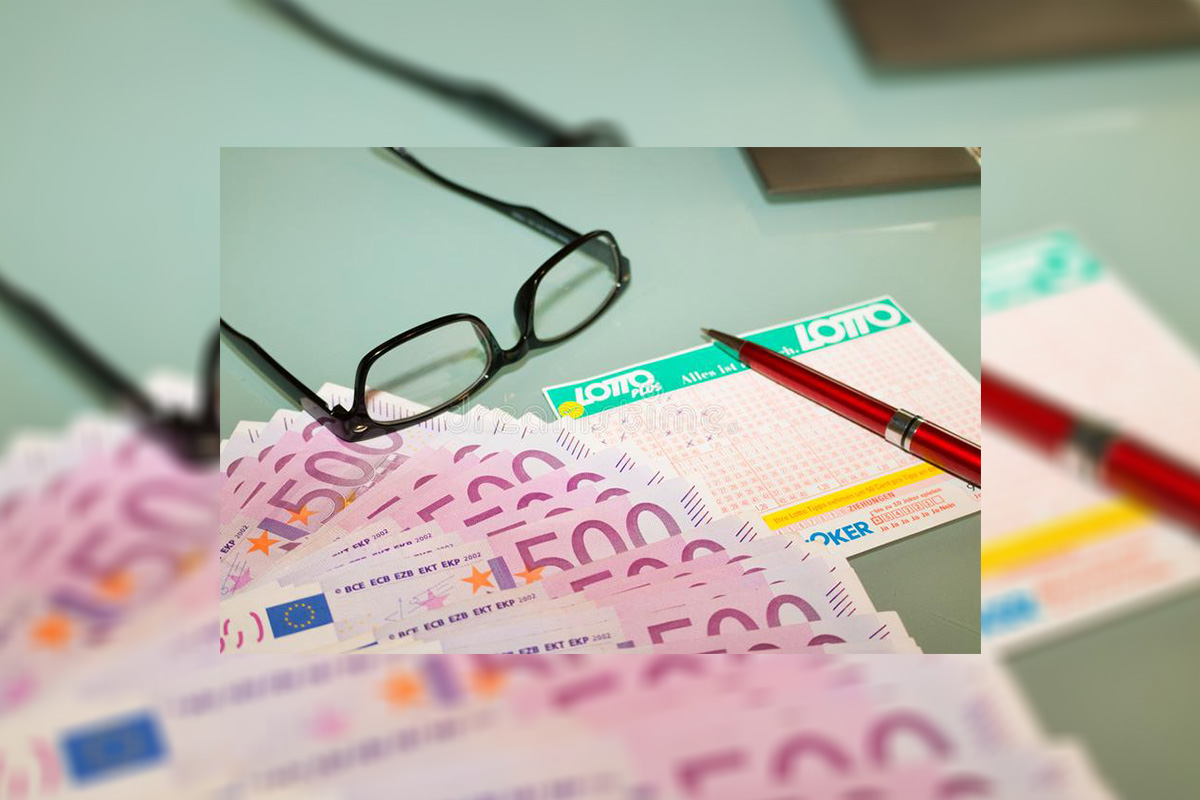 Reading Time:
< 1
minute
An Austrian Senate ruling has concluded that two ads from Austrian Lotteries and Casino Austria breached the Austrian press code of honour after it was discovered that promotional content was not marked as such.
The columns, written as editorial adverts, were published in Austrian newspapers Kronen Zeitung on 24 March and Kurier on 26 March 2021.
Whilst the two companies did label an editorial advert as such in Der Standard a few days previously, the Kronen Zeitung and Kurier stories were ruled to be identical but did not feature any such labels.
Under Austrian legislation, all advertised content must be pointed out to readers, however, Austrian Lotteries and Casino Austria covertly advertised their brands.
The articles were judged to be in breach of points three and four of the Austrian press code of honour, which calls for distinctness and impartiality in editorial content.
The content of the advertisements promoted charity work in Austria which is being supported by the two gambling companies, which includes support for the homeless.
The Senate concluded that the articles should have been marked as advertisements and that readers were misled by the articles' presentation as editorial content. It also called upon the publications to acknowledge this decision.