New PC Poster Sticker Game and Anzu Form an Exclusive Partnership to Bring Immersive In-Game Ads into the Gameplay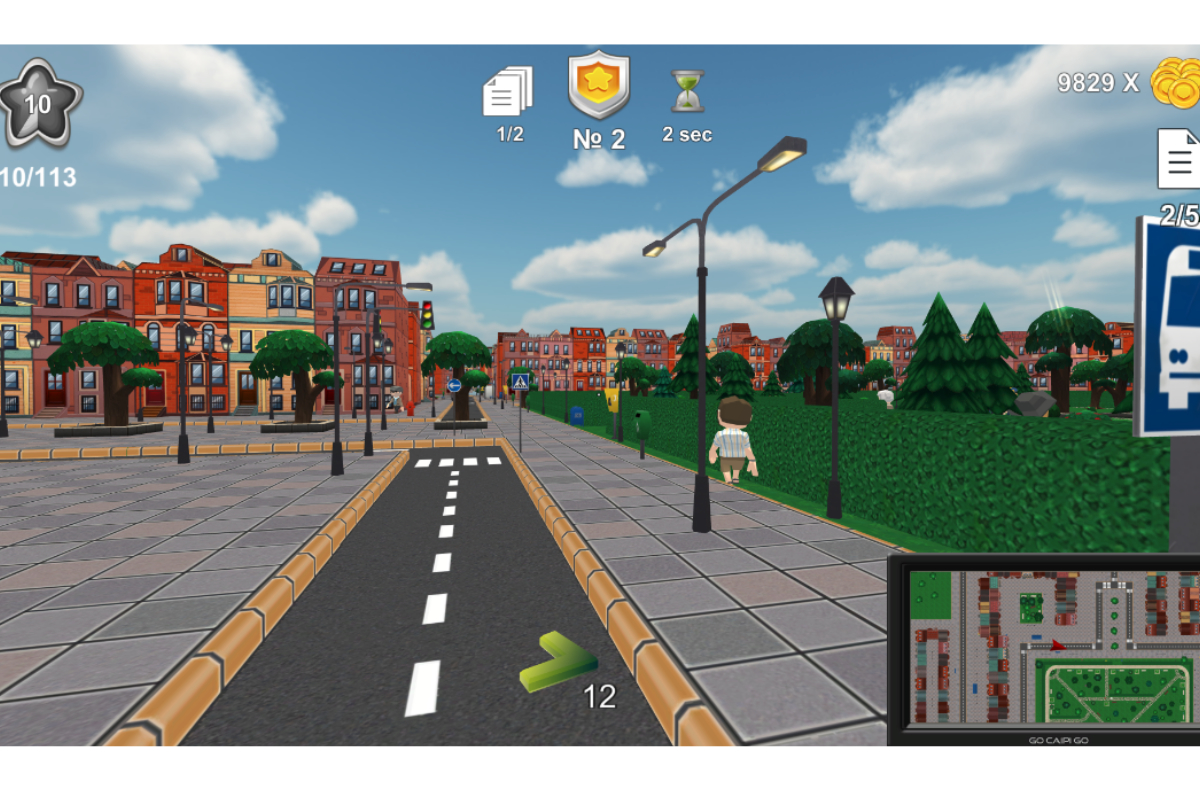 Reading Time:
2
minutes
Soon-to-be-released PC game Poster Sticker will feature real-world advertising thanks to an exclusive partnership between creator Caipirinha Games and Anzu.io, the world's most advanced blended in-game advertising platform. With Anzu's industry-leading solution, Poster Sticker now will be available to global advertisers for both banner and video ads.
Caipirinha is a well-established, prolific developer, with over 75 cross-platform offerings and 17 years of experience building successful games. As a game about advertising, Poster Sticker offers a unique opportunity for brands to interact with its audience. The gameplay involves players placing ads on defined locations throughout the virtual world and taking photos of the ads in-game in order to earn rewards. The fact that ads are an intrinsic part of the gameplay not only adds to engagement with and realism of the game, it also means that gamers may not even react to the ads as 'advertising' at all, making it a completely immersive experience.
"I can't think of a more obvious kind of game for Anzu technology than Poster Sticker," says Anzu's VP of Sales Alex Yerukhimovich. "Bringing real-life ads into a game that's all about advertising and ad placement feels like a no-brainer! Our partnership with Caipirinha means that global advertisers can interact with Poster Sticker gamers in a sustainable and organic way, along with benefiting from alignment with industry standards and measurement. With Caipirinha Games' years of experience, we are sure they will produce another hit!"
"Partnering with Anzu for our upcoming game Poster Sticker is a perfect fit," adds Joachim F. Meyer, CEO of Caipirinha Games GmbH. "Caipirinha's goal as a game developer is to provide our players with the most engaging and entertaining way to spend their free time. As Poster Sticker is all about ads, thanks to Anzu, we are now able to use real ads, which are preferable to fake ads. This lets us deliver a superior gaming experience, with increased realism that yet doesn't disrupt the players."
The global gaming audience is over 3 billion people strong, with a projected 2020 spend of almost $175 billion. Anzu allows advertisers to access this diverse, hard-to-reach audience in a way that respects the gamer experience. Anzu is the only in-game ad company to receive an ISO 27001 certificate, giving developers and advertisers valuable assurance that player data is highly secured. In addition, with its recent partnership with advertising giant WPP, Anzu is bringing widely-accepted digital standards to in-game advertising, helping to build advertiser confidence in the value of this channel by using the technologies they trust. Other Anzu big name gaming partners include Ubisoft and Lion Castle and the company has run in-game campaigns for global brands such as Vodafone and Samsung.

BOLD NEW IN-GAME AD PLATFORM REVEALED BY PLAYSTACK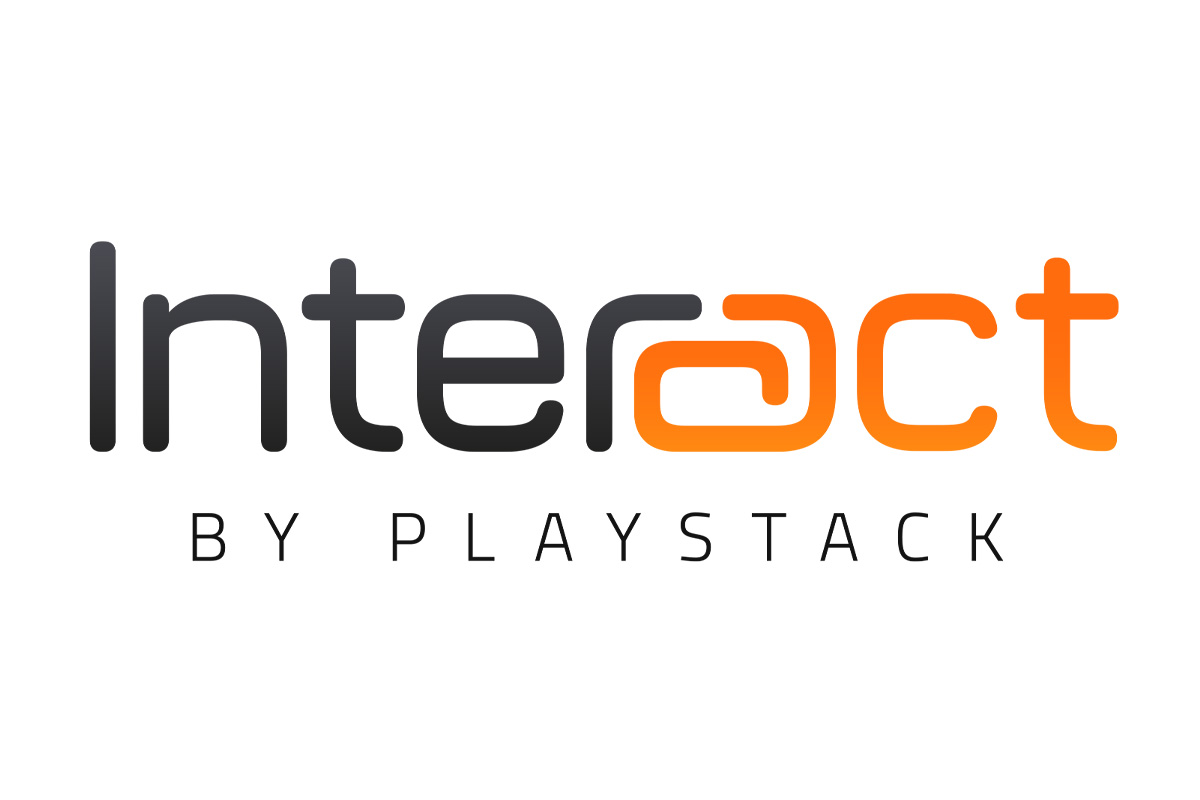 Reading Time:
< 1
minute
Leading videogame publisher Playstack today proudly announces the launch of its innovative new advertising technology for developers – the 'Interact' SDK – which offers real world redeemables that reward players for interacting with (rather than being interrupted by) in-game advertisements.
Advertising plays an increasingly important role in game monetisation, however Playstack believes there can be better, less interruptive ways of integrating ads.
Interact has been designed to offer developers a new way to monetise whilst making gaming sessions more immersive and rewarding; seamlessly integrating brands into games. This lightweight, easy to integrate SDK gives developers three new advertising alternatives; virtual display advertising, full level takeovers and real world rewards. Developers get engagement and revenue, brands get new customers and players get free stuff.
The Interact technology also gives developers a free, powerful and integrated way to cross promote their own games and apps; allowing them to engage even more with their ever growing audiences.
"Serving ads to gamers has increasingly become like the Wild West. Players are seeing ads interrupt their mobile gaming experience, causing people to skip them, ignore them, or even churn from the game completely. We intend to change that," said Harvey Elliott, CEO of Playstack. "Our ethos compels us to search out better ways to serve both developers and players – so we're thrilled to launch Interact as a serious alternative for integrating advertising into games."
The brand partnership team at Playstack have years of experience and an intuitive understanding of how to integrate brands into games from their work with Playstack's own portfolio of games. They know how to deliver a branded in-game experience which delights and rewards players and generates real campaign value for brands. Through Interact they are bringing this network of partners and campaign know-how to games developers worldwide.
NASR Esports takes Global Esports Tour 2021 Dubai title in undefeated run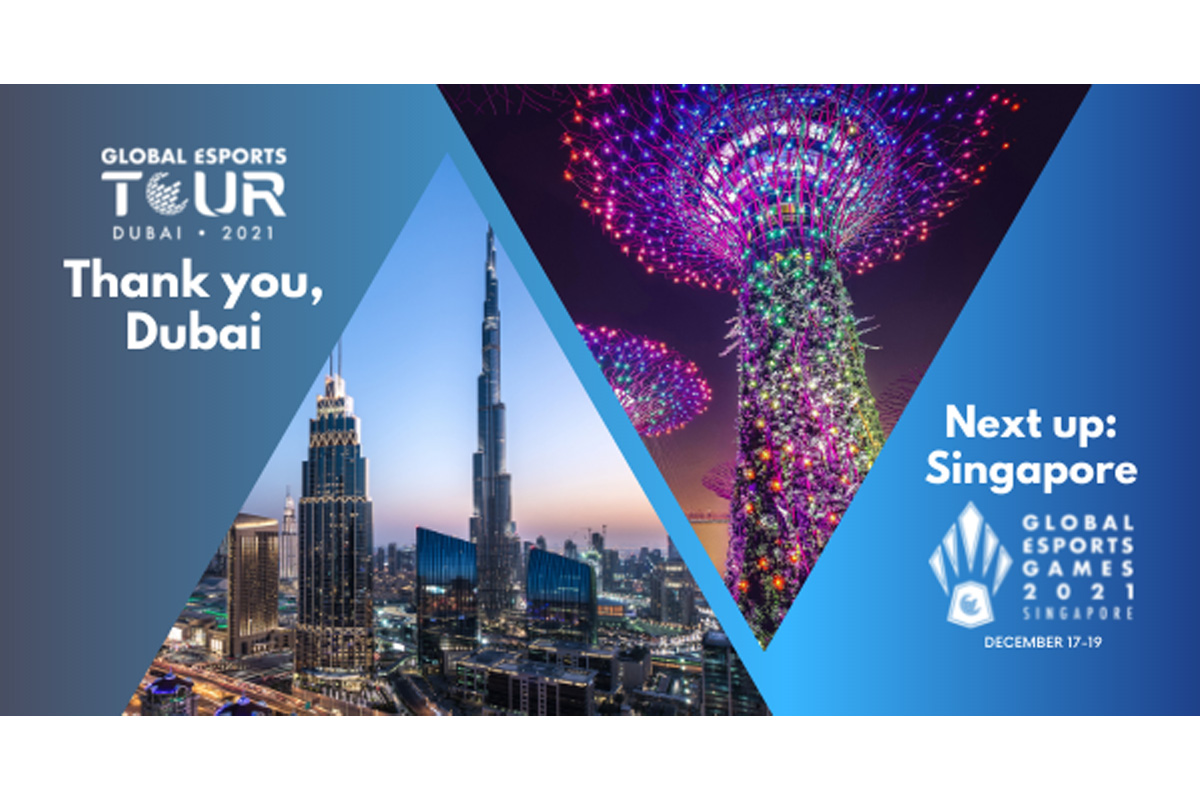 Reading Time:
< 1
minute
United Arab Emirates-based team NASR Esports lifted the Global Esports Tour 2021 Dubai title in style, winning the Counter-Strike: Global Offensive tournament in an undefeated run on November 27.
The team beat Doomsday 2-0 in the semi-finals in a best-of-three tie, before whitewashing Triple 6 3-0 in the best-of-five grand final to win the US$8,000 pay cheque.
The runners-up took home US$4,000 while Doomsday and Level E-sports won US$1,500 for making it to the final four.
They came through a field of 30 teams that took part in the open qualifiers, all vying for a spot at next year's Global Esports Tour Dubai.
NASR Esports' victory will assure them a spot at the event in March, where they will compete against the world's best professional CS:GO teams for a total prize pool of US$250,000.
The Dubai event wraps up the 2021 season of the Global Esports Tour, following successful stops in Los Angeles and Riyadh. Next up on the GEF calendar is the inaugural edition of its flagship event: the Global Esports Games held from December 17-19 in Singapore.
Crypto gambling wins the market: BGaming gathered Q3 iGaming trends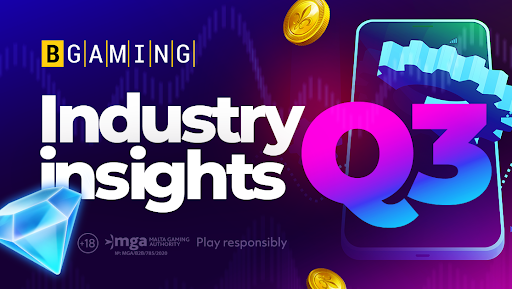 Reading Time:
3
minutes
Over the past several months, the BGaming expert team has continued to analyze current trends within the gaming industry to determine the latest and most influential changes to the market. What cryptocurrency has shown the most significant growth across Q3, and which BGaming title has become the most fast-growing slot in the portfolio? BGaming has gathered a few interesting facts below.  
Mobile gaming keeps leading position. According to our company's statistics, mobile gaming has far and away remained the most popular method of gaming, exceeding gaming on both a tablet and a computer. As a matter of fact, almost 95% of our players choose to play our games on their mobile devices, as opposed to nearly 3% and 2% for computers and tablets, respectively. 
The share of the young adult audience is growing. BGaming team has seen an increase in our young adult audience by almost 6% over the past year. In the current climate, young adults are spending more and more time at home looking for new forms of entertainment. Following that trend, iGaming providers track the most popular demands of this new generation, creating and adapting new games and products to meet the needs of this growing market. 
"When composing the road map of our games, we always rely on the analytics that our team collects. Of course, we strive to meet the needs of different generations, but it is important to be flexible and notice any changes in the market on time. So, for example, we see that the demand for exclusive products is growing. The audience wants to see unique games created according to their requests. And this is what we are working on, producing Brand Exclusive games for operators," noted Marina Ostrovtsova, Executive Director at BGaming.
Crypto gambling wins the market. This year has seen an explosion in the popularity of cryptocurrency across every aspect of life. As digital money becomes more normalized, there has been a surge in their use across all igaming products. Of course, Bitcoin continues to be the most popular form of crypto; however, Litecoin has shown the most remarkable rise in popularity across Q3, increasing by 49%. In addition, Tether expanded in favor this year. BGaming team calculated a 108% increase in its use across brand's titles in Q3.
"Being the world's first iGaming provider to offer cryptocurrencies, we draw particular attention to crypto gambling. BGaming widens its network of crypto projects and we see the results. The number of explosive winnings on crypto projects has significantly rised over the past few months," highlighted Bogdan Gres, Brand Team Lead at BGaming.   
Aloha King Elvis is the fastest growing BGaming slot of 2021. BGaming has already released 11 games in the past year, including WBC Ring of Riches, Lucky Dama Muerta, and Dig Dig Digger slots. Released in Q3, the sequel to the immensely popular game Elvis Frog in Vegas, Aloha King Elvis, has almost caught up in popularity and shows the fastest growth among other BGaming titles. The game inspired by the talent and magnetism of Rock-n-Roll King shares includes three types of Jackpot and two types of Free spin rounds that make slot especially attractive to players. 
"We wanted to continue the story of cue Elvis which has already become a symbol of BGaming. The game met our expectations. Moreover, new features such as Buy Bonus and Chance 2.5 added in October also stimulated popularity growth," further noted Bogdan Gres, Brand Team Lead at BGaming. 
BGaming is a fast-growing game provider converting gambling into gaming. Thanks to an expert team and a player-driven approach, the studio creates innovative and engaging products featured on reputable platforms and 550+ online casinos worldwide. BGaming is the world's first to support cryptocurrencies and offer Provably Fair games. Today the brand's portfolio includes 70+ products with HD graphics and a clear user interface for every device.