Gamers Spend Twice As Long Viewing Intrinsic In-Game Ads Compared To Other Digital Channels, Reveals New Research From Lumen and Anzu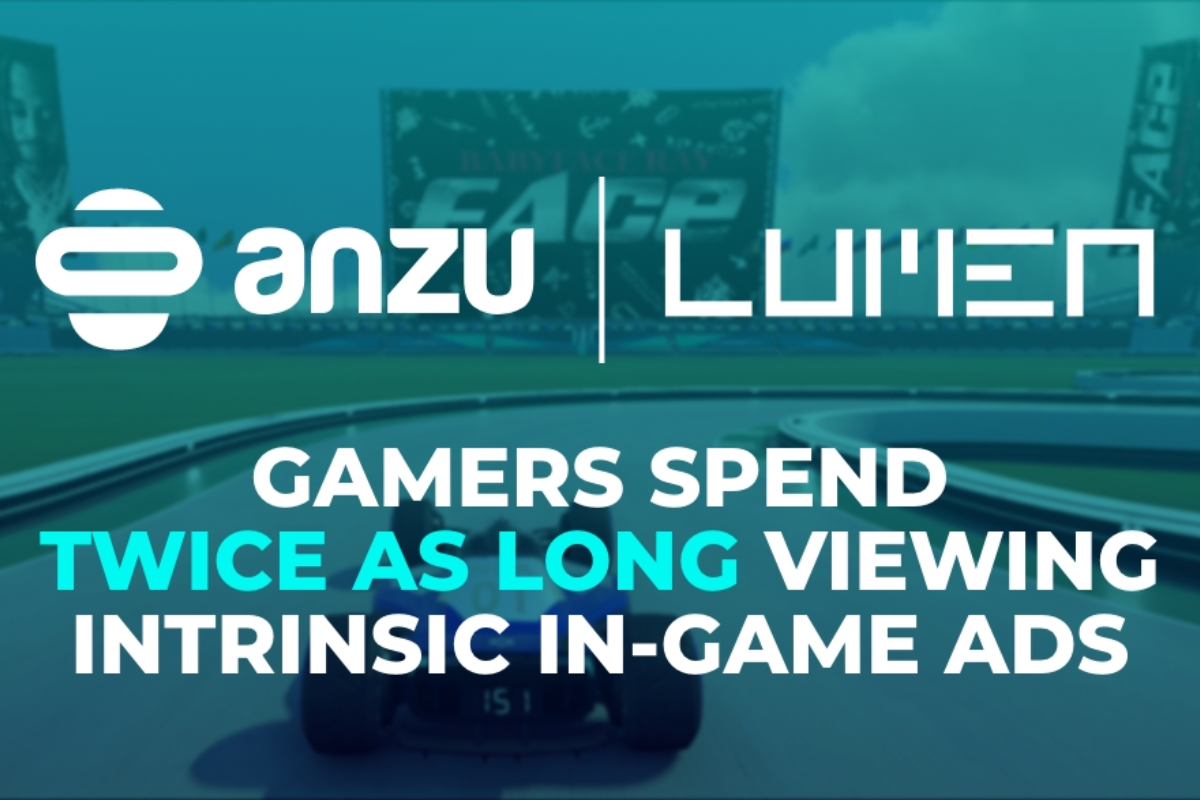 Reading Time:
2
minutes
The world's most advanced in-game advertising platform Anzu .io, and Lumen Research, an attention technology company, have today revealed collective results from research carried out together across a series of mobile and PC campaigns over the past 12 months, examining the power of attention within intrinsic in-game advertising.
The study used Lumen's cutting-edge eye-tracking technology to monitor player attention levels within in-game ad campaigns across multiple ad categories, including automotive, education, energy, entertainment, fashion, CPG, QSR, retail, and tech. Some of the brands that took part include Amazon, Dell, Vodafone, Coca-Cola, Levi's, Subway, and EMPIRE.
Mike Follett, Managing Director of Lumen Research said: "Anzu has conducted attention tests amongst 5,000 respondents globally, giving them the richest and most robust attention dataset for gaming advertising in the world. This means that we can speak with some confidence when we say that Anzu's inventory delivers high attention, high recall and significant shifts in brand perception and purchase intent for advertisers."
With 83% of in-game ads viewed compared to Lumen's benchmark of 62%, the findings show that gamers are 34% more likely to view an in-game ad than those placed on other digital channels like social media and websites.
Across the studies average spontaneous advertising recall was 36%, with the best performing campaigns achieving over 70%. Regarding purchase intent, 61% said they would definitely or probably buy the brand in the future representing a significant uplift of 9%. Looking at prompted brand awareness, the studies saw an average of 71% across the test audiences, and 68% of the test audiences also agreed that the advertising was suited to the brand. Overall the research clearly demonstrates the power intrinsic in-game advertising has in helping advertisers to effectively communicate with massive gaming audiences and achieve their campaign goals.
On the findings, Itamar Benedy, Co-Founder and CEO of Anzu, said, "These results clearly demonstrate the power in-game advertising has to drive attention which then converts to brand recall, favorability, and purchase intent, demonstrating how brands can use in-game to reach consumers at every stage of the marketing funnel. By adding in-game to the marketing mix advertisers can supercharge their campaigns, and with the new MRC and IAB guidelines having just been released, the medium has never been a more attractive proposition for advertisers. As we deliver more studies with Lumen, we look forward to sharing more research highlights, including benchmarks by advertiser category."
Peter Kadin, SVP of Marketing at EMPIRE said: "In-game advertising has played a key role in
helping us drive attention and ramp up excitement for our artists, with campaigns far exceeding what we are used to from other digital channels. Our latest in-game ad campaign delivered an outstanding composite attention score that was 3.9x our desktop display benchmark, along with 93% viewability on PC and 94% on mobile. The high attention levels and huge reach have allowed our artist to stand out in an extremely saturated market." 
BetGames Will Start Accepting Fasttoken (FTN) as a Supported Cryptocurrency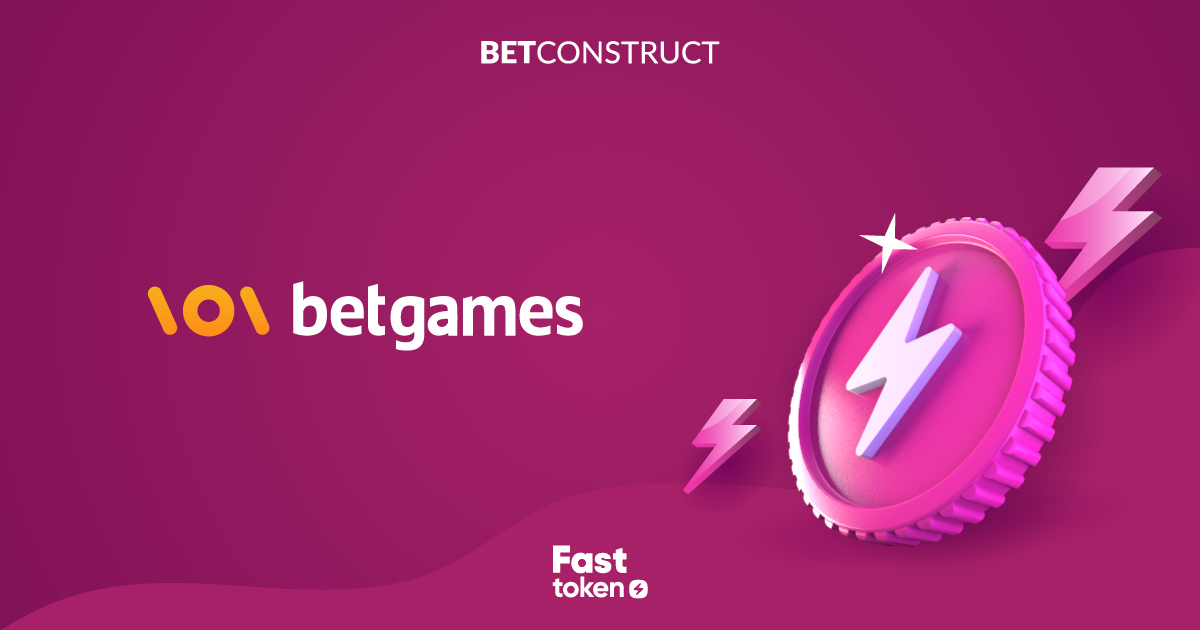 Reading Time:
< 1
minute
BetConstruct is pleased to announce that BetGames, the leading provider of premium gaming solutions, is planning to add FTN to the list of supported cryptocurrencies.
FTN is the official cryptocurrency of the Fastex ecosystem as well as the adopted cryptocurrency of the leading betting and gaming software provider BetConstruct.
The inclusion of FTN in BetGames's supported cryptocurrencies will start from January 26th.
To learn more details about FTN, feel free to visit the website www. fasttoken .com.
Game Wave Festival invites everyone to watch the live broadcast of Nordic Game Discovery Contest Grand Finals!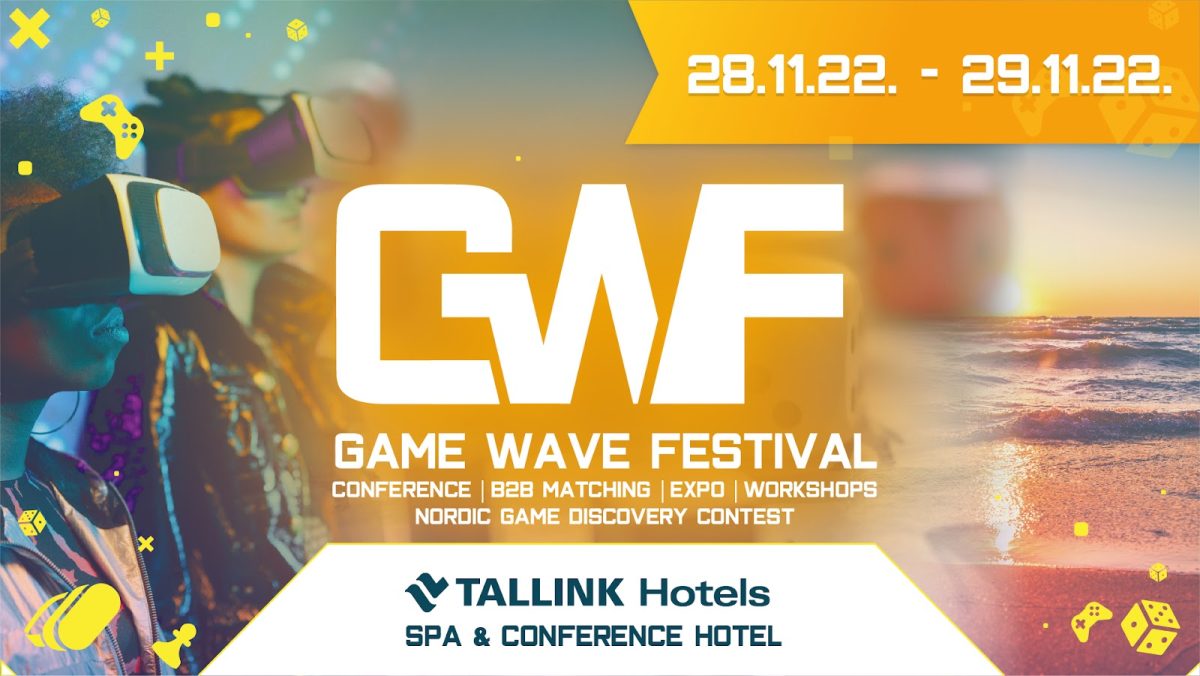 Reading Time:
< 1
minute
Game Wave Festival announces that it will broadcast Nordic Game Discovery Contest (NGDC) Grand Finals November 28 at 19:00 – EET (18:00). Everyone can join for free on Nordic Game Vimeo channel and Game Wave Festival YouTube channel.
Three days left to the Game Wave Festival and those who are not in the travel mood, can join online sessions as well as have the opportunity for one-on-one meetings. Register with Black Friday 30% off promo code (WHITEFRIDAY) at https://www.gamewave.eu/ and meet 35+ speakers who will share the knowledge on various gaming industry relevant topics.
In addition to that, on-site and online participants will be able to join Panel Discussions, Workshops and Nordic Game Discovery Contest Grand Finals. Right after NGDC Grand Finals kicks off the Game Night – Open Microphone event. Everyone will have a chance to go in front and present a game, service or talk about actual topics! See the full agenda here: https://www.gamewave.eu/agenda
SuperGaming and Google Cloud Collaborate to Empower Game Developers with a SuperPlatform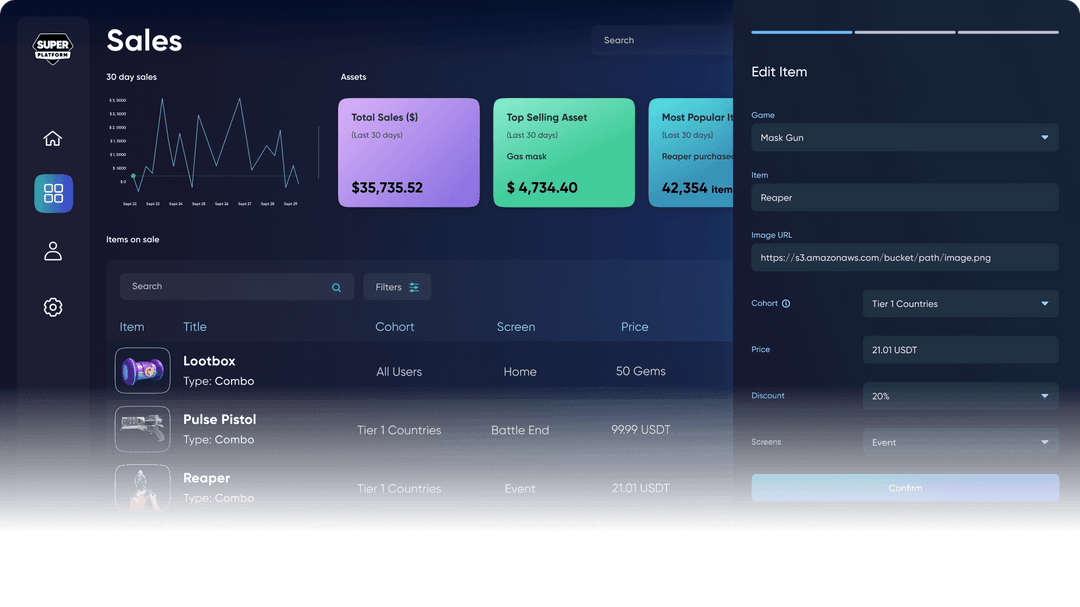 Reading Time:
2
minutes
Leading Indian game developer SuperGaming has chosen Google
Cloud to bring its best-in-class live-ops engine, SuperPlatform, to game developers the world
over. This will empower game developers to make better games with battle-tested cloud
infrastructure that currently powers all of SuperGaming's efforts. This includes PAC-MAN, which
has more than one billion downloads across all storefronts, and its multiplayer shooter
MaskGun, which has more than 65 million players.
SuperPlatform will run on Google Cloud and will enable game developers to manage live ops,
matchmaking, player progression, player data, analytics, monetization systems, server scaling,
sales, and merchandising. It also integrates with popular game development platforms.
"The SuperPlatform is at the core of what makes our games tick," says Roby John, CEO and
co-founder, SuperGaming. "It's been made by game developers, for game developers, and after
years of iteration, finesse, and supporting some marquee games like PAC-MAN, we felt it's the
right time to share it with more game developers. Google Cloud's reach, technical expertise, and
best-in-class infrastructure made it an obvious choice as our partner to bring this to market."
SuperPlatform is a SaaS (software as a service) and will be an ISV (independent software
vendor) running on Google Cloud, which provides secure, scalable, and sustainable
infrastructure that will enable more game developers to access SuperPlatform at scale.
"Gaming is a big focus for Google Cloud. We have scaled our global investments in this space
and are excited about the response we are getting from the market. " says Bikram Singh Bedi,
managing director, Google Cloud India. "Advancements like the SuperPlatform are welcome
additions to an ever-evolving ecosystem. With Google Cloud's infrastructure that enables
developers to build at scale and SuperGaming's pedigree in gaming, we can really drive impact
and innovation and see more games come out of India."
"By working closely with Google Cloud engineers and SDKs, a lot of our initial friction was
eased," says Navneet Singh Waraich, chief technology officer and co-founder, SuperGaming.
"One key for us and our SuperPlatform customers is choice, and the ability to migrate our entire
orchestration as needed for cost-effectiveness without disrupting the game client or server
integrations on the frontend. This was a major plus for choosing to build our current stack on
Google Cloud."
In addition to this, upcoming SuperGaming titles such as Indo-Futuristic battle royale, Indus and
Tower Conquest Metaverse Edition will also run on Google Cloud.