Paco Rabanne Becomes EPIC League Broadcast Partner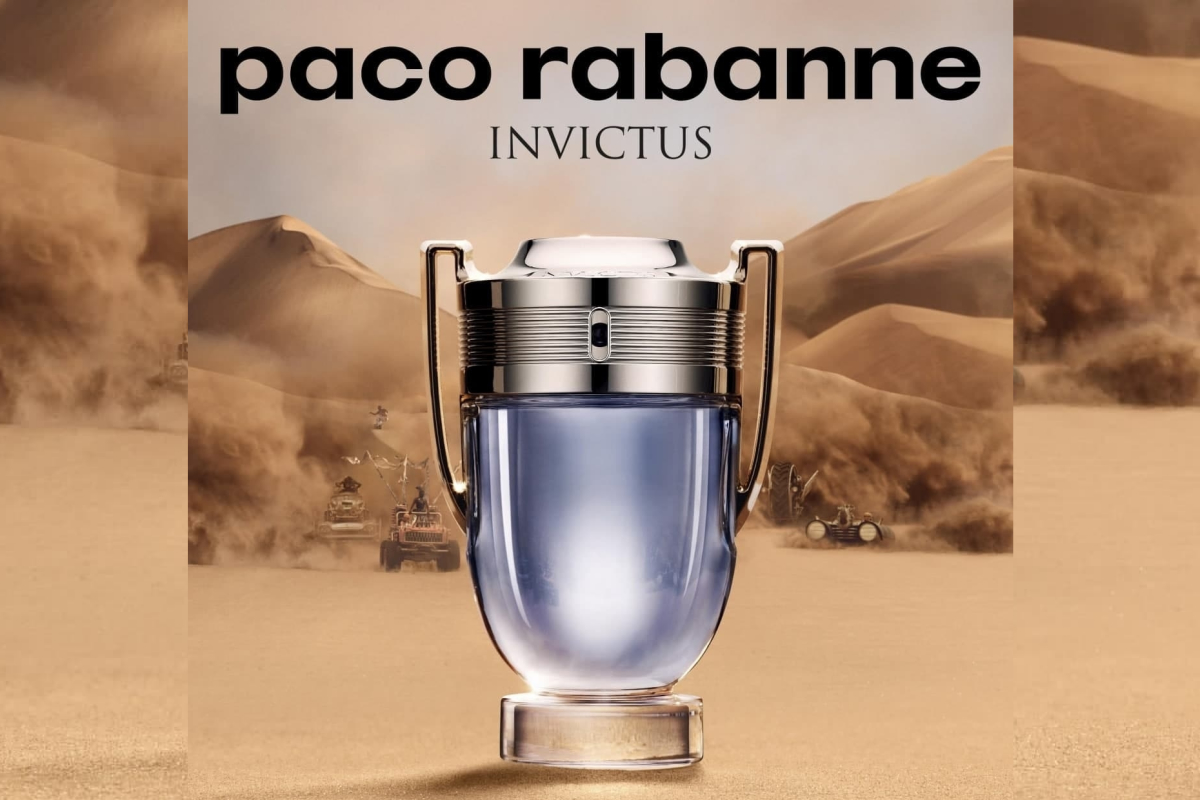 Reading Time:
2
minutes
Paco Rabanne partners with this season's main esports Dota 2 tournament — EPIC League. The Invictus men's perfume will be presented during the international championship with a $500 000 prize pool. The competition among the strongest teams in the world will become a podium for introducing the esports audience to the aroma of strength, pride and victory — the Invictus bottle is made in the form of a trophy cup.
The brand's advertising campaign was developed by Starcom media Agency (part of Publicis Groupe Russia) together with ESforce Holding and Bridge A[gency]. During the EPIC League final part, which will be held from December 8 to 13, partners will organize large-scale integration of Invictus into the virtual world and tournament media space.
Polina Protsevskaya, Senior Digital Manager, Starcom:
"Bearing in mind the Paco Rabanne strategic goals and the global benchmarks, we have found an innovative approach to expanding the Invictus brand positioning. The spirit of competition is in the brand's DNA, but the perfume category has been poorly represented in esports until today. This is why the brand entered this territory and immediately became a partner of the largest esports tournament of the current Dota 2 season — EPIC League".
Sergey Barkhudaryan, Commercial Director, ESforce Holding:
"One of the esports industry dynamic growth indicators is the interest of the largest companies from completely different areas. We thank Paco Rabanne for their trust in implementing this landmark collaboration and are happy to help such a vivid brand communicate with the esports audience".
Irina Putintseva, CEO, Bridge A[gency]:
"Invictus is an ancient aestheticized masculinity and the will to win. A trophy that the conqueror has already appropriated and keeps on the shelf. The visual embodiment of the bottle in the form of a сup is a perfect match for the tournament style, because gamers have an uncompromising thirst to win. They are persistent in everything.
We are pleased and happy that today such advertising campaigns destroy the stereotypes that perfumes are far from the usual Russian guy, on the one hand, and that esports athletes are always blinkered and unkempt, on the other hand. And it's great that such advertising campaigns open your eyes to reality and make visible the heroes of the esports world, who value not only their skills, but also the impression they make and how they are perceived by the world around them. After all, they win not only on the virtual fields, but also in the real world".

Organization.GG raises $610,000 in pre-seed round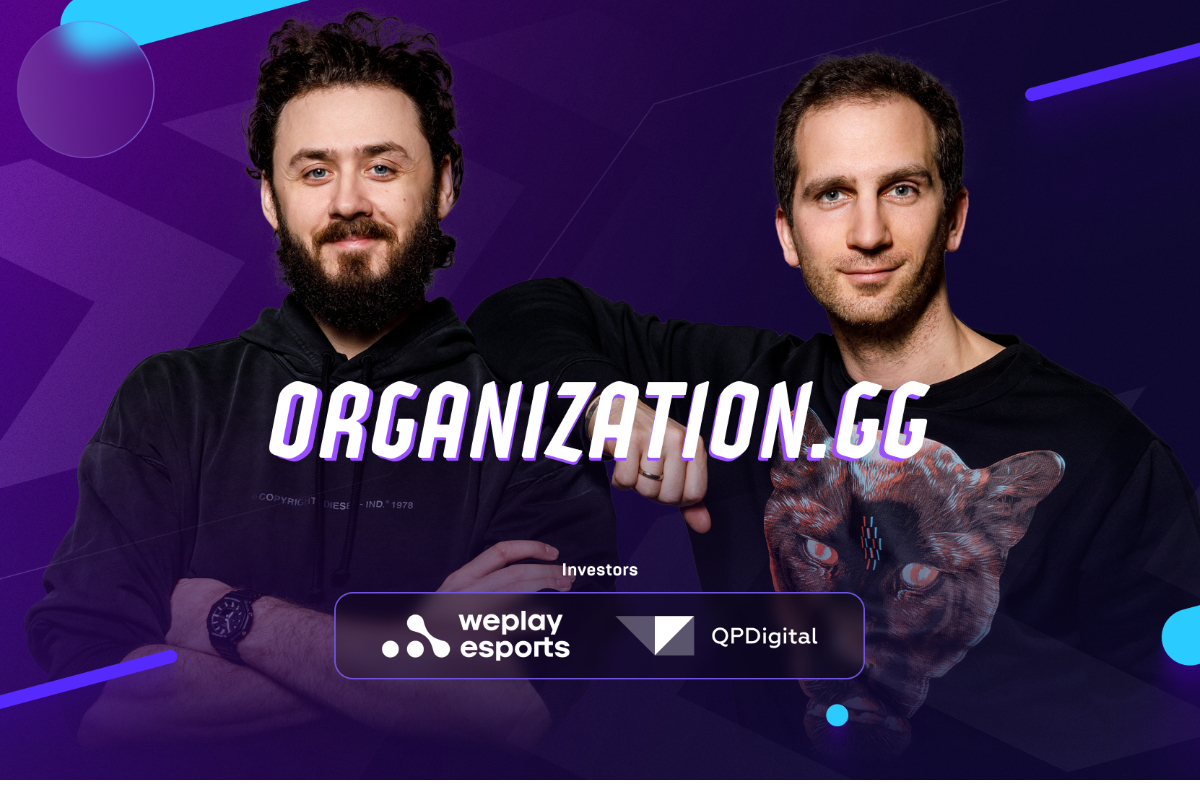 Reading Time:
2
minutes
Organization.GG is an online platform which for the first time in history allowed fans to play side-by-side with their favorite esports PROs and popular streamers. The company raised $610,000 in a pre-seed round, with WePlay Esports, QPDigital, and Silicon Valley investors participating in the round.
Organization.GG is a platform that offers a unique way of interacting in the online gaming and streaming world. From now on, Twitch or YouTube users won't be limited to just a chat but will be able to play alongside their favorite PROs in 5v5 show matches or 1v1 duels. For many fans, playing with CS:GO world champions such as "AdreN" or "Dosia" was unimaginable before, but now, it is an opportunity open to everyone. Streamers, PRO gamers, coaches, and many other famous and emerging talents will now have the tools to help them move their community forward, share experiences, make a living, and create unique and in-demand content.
Over the first few months of its operation, Organization.GG has already hosted more than a hundred successful show matches with 50+ streamers and esports PROs taking part. About two thousand viewers took part in the show matches, of whom 35% — more than once.
"This is a good start for us — we got initial confirmation of the product's market fit. In the near future, we will pick up new games such as Call of Duty, League of Legends, and VALORANT," says Denis Kurilenko, Organization.GG CTO and co-founder.
"With the current funding, we will develop new interaction mechanics to bring fans closer to the streamers. We are gaining ground in Europe fast, and by the end of the year, we plan to enter the North American market," stated Organization.GG CEO and co-founder Dima Okhrimchuk.
On top, Organization.GG is opening opportunities for advertising agencies to host branded tournaments and show matches. For brands, it's an opportunity to target Generation Z through a format that is unique in the market. Such collaborations may also be a part of a broader integration package to include company investors, such as the WePlay Esports media holding company, famous for its ability to host high-quality esports shows.
"The average game live-streaming viewership has been steadily growing over the last decade. Today, there are millions of people tuned in to a game broadcast at any given time, and most of them would be happy to get a chance to play or interact with the streamer on a more personal level. Organization.GG is the bridge between those streamers and their fans," says Oleg Krot, managing partner of WePlay Esports.
"Streaming platforms and the gaming industry are booming, and Twitch is a prime example. The number of streamers has grown 2.5 times over the year, reaching 8.5 million. Investing in Organization.GG is a display of foresight. Our team is confident that the platform will be very popular among esports players, streamers and fans. We hope that our financial contribution and expertise will allow the platform to reach a whole new level," comments Denis Valvachev, CEO and managing partner of QPDigital.
TEAM VITALITY REVEALS PARTNERSHIP WITH SCUF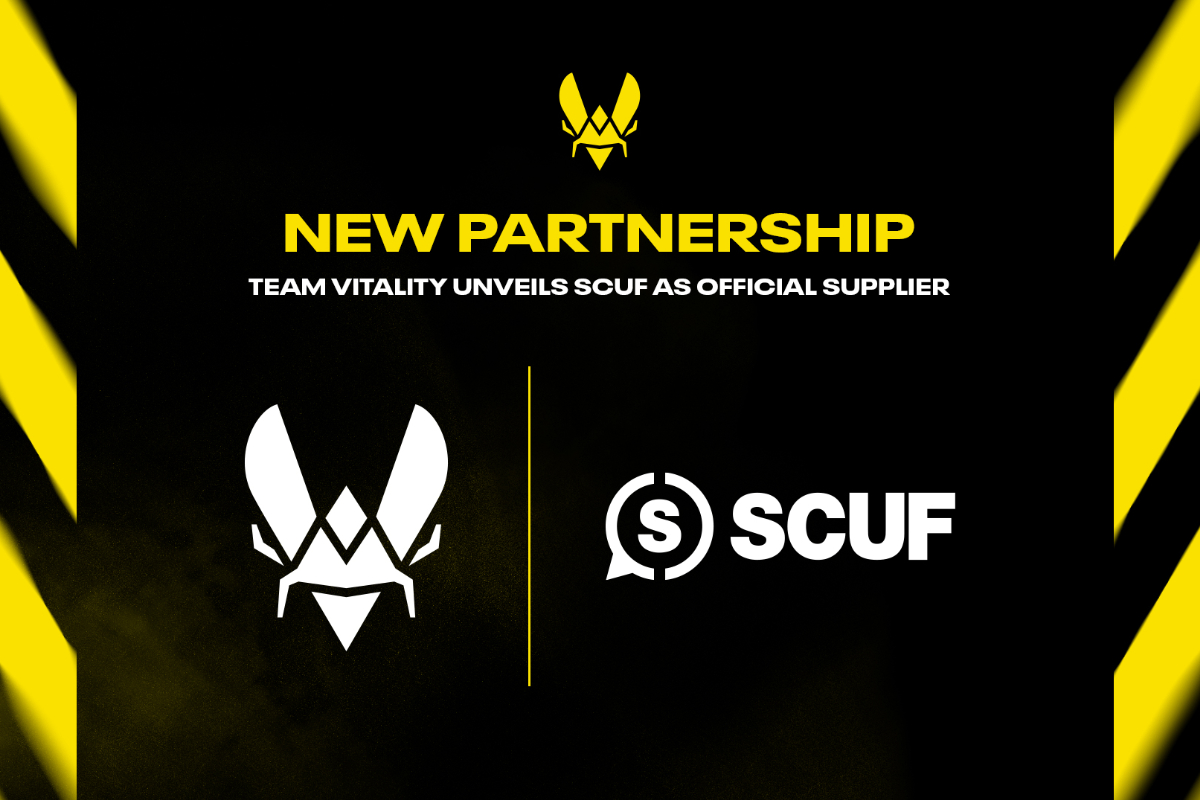 Reading Time:
2
minutes
Leading global esports organisation Team Vitality is excited to announce a partnership with global innovator and creator of high-performance gaming controllers SCUF. The partnership will see Team Vitality's FIFA, Fortnite and Rocket League players, as well as a selection of its high profile ambassadors such as Brawks and LittleBigWhale, compete and play using SCUF gaming controllers. Team Vitality and SCUF will also work closely together on collaborative efforts which are set to be announced later this year.
"We are really excited to work with such an industry-leading brand in SCUF gaming who really understands the demands of playing in different competitive environments. It's great to be able to have our players across FIFA, Fortnite and Rocket League compete with the highest level of peripherals. It's great to kick off 2021 with another great partner by our side who truly shares our goals and values," said Nicolas Maurer, CEO, Team Vitality .
Founded in 2013, Team Vitality has grown into a globally recognised esports brand with over 40 players competing in eight of the biggest and best esports titles. Across both Fortnite and FIFA the organisation fields some of the best talent that the scenes have to offer. Team Vitality's Rocket League team is celebrated as one of the best in the world with 2020 seeing the team pick up three A-tier titles; Rocket League Spring Series – Europe, Rocket Baguette: Summer Grand Prix and RLCS Season X – Fall: EU Regional Event 3 and MVP titles for both Fairy Peak! and Alpha54.
"Since inception, SCUF has been dedicated to supporting the French esports community by bringing innovation to the competitive gaming controller category. Team Vitality is a giant in French esports and in just a few years, Vitality has been able to become one of the best esports organizations in the World. With initiatives like Vitality's Hive in Paris, high-quality content, influencer support and unique brand collaborations, this partnership is a natural fit for SCUF and we're excited to continue our journey sharing our values and passion." said Duncan Ironmonger, CEO and Founder, SCUF Gaming.
Repeat Launches All-in-One Tournament Platform for Brands to Run Automated Esports Campaigns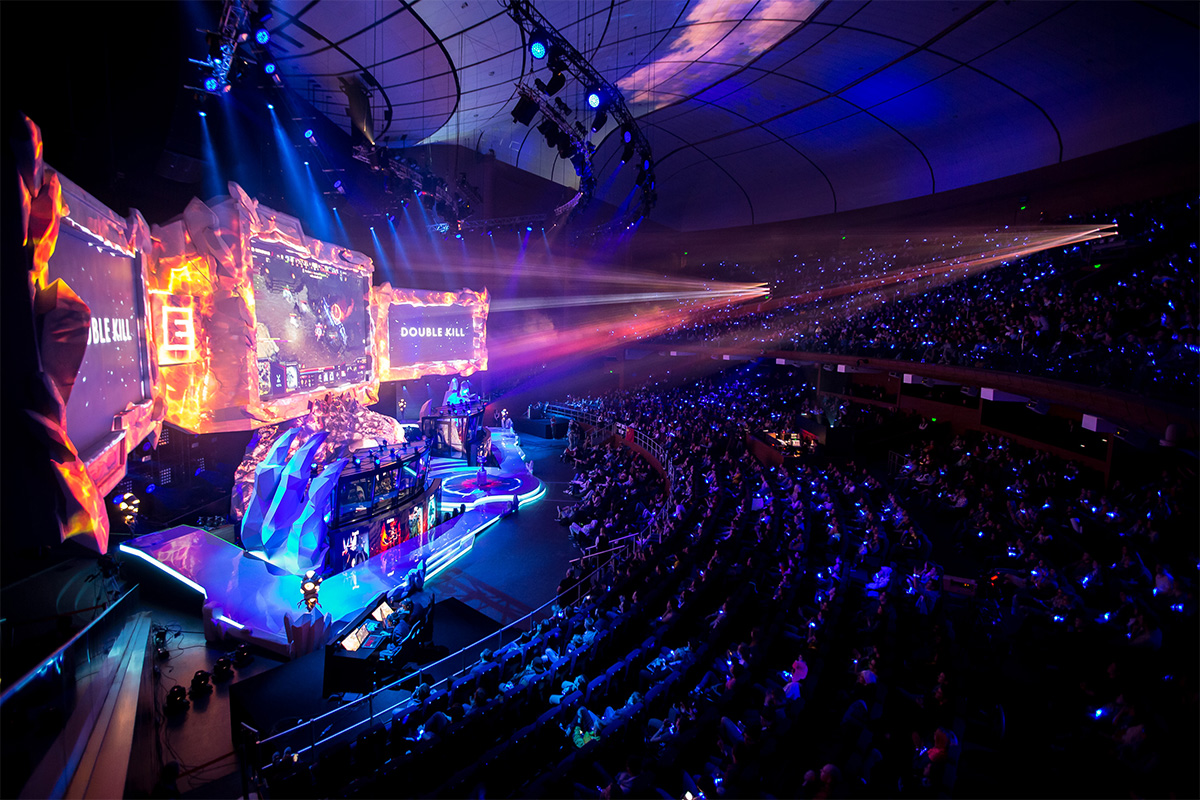 Reading Time:
2
minutes
Esports tournament platform Repeat has launched an all-in-one tournament platform to make it easy for brands to launch campaigns that practically run themselves and offer deep insights into ROI, user engagement and campaign performance.
Tournaments are one of the most effective strategies for engaging with gamers and making them feel like they're getting special treatment from brands, but they are time consuming to set up, requiring thousands of company hours and numerous employees to manage. Engagement also falls off a cliff once the tournament begins and players are eliminated from rounds.
Repeat, which has hosted over 75,000 tournaments and 60 million games and whose user base grew 550% in Q4 2020, has innovated on that model using a robust technology approach and shifting the esports tournament format to increase engagement and buy-in from gamers.
"It's incredibly rewarding to help brands run successful esports campaigns at a fraction of their typical time and resource allocation. A single campaign with Repeat can generate results that would take 200+ tournaments to achieve elsewhere. Our unique ability to measure success with tangible data and brand outcomes is also an important step to bringing more accountability to esports partnerships," Aaron Fletcher, co-founder and CEO of Repeat, said.
"Repeat provides a fun and exciting experience for its users with a proven ability to generate qualified leads at a competitive cost and minimal recruiter work hours. The results from our initial campaign were so successful, we have already started our second campaign. The U.S. Army is looking forward to running even more extensive campaigns in the future with Repeat," Derick Sizemore, virtual recruiting team manager at U.S. Army, said.
"The pandemic has been a driver to create better online gaming experiences that everyone can participate in, and Repeat's platform has made it super simple to host tournaments our community can look forward to every week. It's also been a value add to our sponsors like GFuel, who have expanded their collaboration with us directly as a result of the success we've had, with our Repeat tournaments reaching millions of gamers," The Fortnite Guy, CEO, founder and owner of Team Kungarna, said.