SAZKA Group Q3 and 9M Results and Update on Current Trading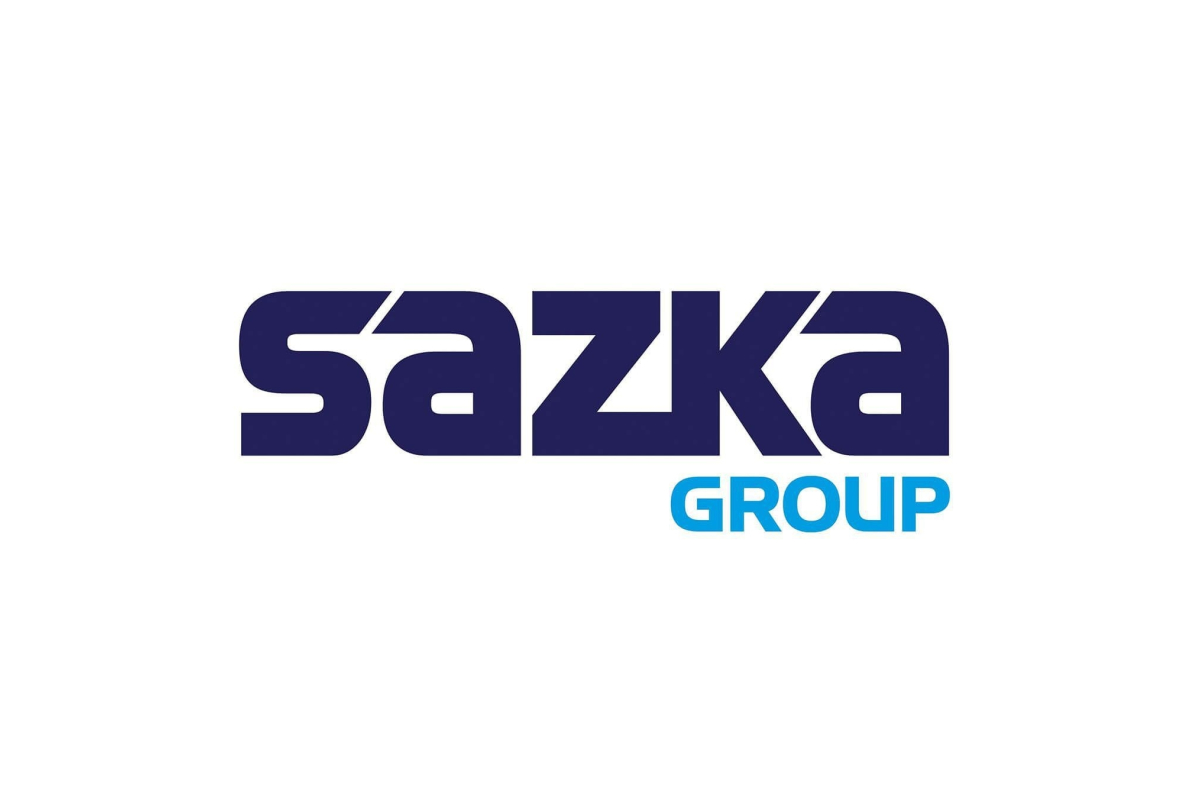 Reading Time:
2
minutes
SAZKA Group a.s.  announces its financial results for the three months to 30 September 2020 and provides an update on recent developments and current trading.
Q3 2020 Financial highlights
Consolidated gross gaming revenue increased by 66% year-on-year to €769 million. Excluding CASAG1, GGR increased by 1% year-on-year.
Consolidated Operating EBITDA2 increased by 37% year-on-year to €197 million. Excluding CASAG, Operating EBITDA increased by 6%.
Consolidated Adjusted EBITDA, which excludes certain one-off items, increased by 32% year-on-year to €207 million.
Consolidated profit after tax decreased by 33% year-on-year to €48 million, impacted by a €54 million restructuring provision at CASAG. Excluding CASAG, profit after tax increased by 3% year-on-year.
9M 2020 Financial highlights
Consolidated gross gaming revenue increased by 4% year-on-year to €1,421 million. Excluding CASAG, GGR decreased by 18% year-on-year due to the impact of COVID in the second quarter.
Consolidated Operating EBITDA decreased by 15% year-on-year to €364 million. Excluding CASAG, Operating EBITDA decreased by 26% year-on-year.
Consolidated Adjusted EBITDA, which excludes certain one-off items, also decreased by 15% year-on-year to €375 million.
Consolidated profit after tax from continuing operations decreased by 58% year-on-year to €90 million. Excluding CASAG, profit after tax decreased by 50%.
Pro-rata LTM Q3 2020 highlights3
Pro-rata LTM Adjusted EBITDA was €379 million.
Pro-rata net debt / Adjusted EBITDA was 3.2x and Pro-rata priority net debt / Adjusted EBITDA was 0.5x at 30 September 2020.
Key strategic initiatives
In July, the Supervisory Board of CASAG approved a plan to optimise the cost structure of the casino business in Austria.  This plan is underway and expected to achieve c.€45 million of annual cost savings by FY22.
In July and November, OPAP acquired additional interests in Stoiximan Group's Greek and Cypriot business ("SMGC"), the leading online gaming business in Greece. OPAP now holds an 84.5% interest in SMGC.
In November, KKCG and SAZKA Group announced that funds managed by affiliates of Apollo Global Management, one of the world's leading investors in gaming, will invest €500 million in a newly formed holding company which will become the owner of SAZKA Group at a valuation of €4.2 billion.
Trading update
Restrictions which had impacted some of our land-based businesses (in particular, in Greece, Italy and our casinos in Austria and internationally) in H1 were lifted at the end of Q2, and sales of these businesses recovered well in Q3.
Our land-based businesses in the Czech Republic and Austria, which were not materially impacted by restrictions in H1, have continued to perform well.
Online sales, which increased significantly during the period most impacted by COVID, have generally remained at these higher levels.
Since late October/early November, there has been a second wave of COVID restrictions, having some impact on our businesses.
The vast majority of the land-based POS of our businesses in the Czech Republic, Austria and Italy remain open and continue to sell our products.
The majority of the POS in these locations are located in shops and other outlets which provide essential products and services which therefore remain open. These include tobacconists, supermarkets and petrol stations.
Our land-based business in Greece and Cyprus as well as our casinos have been more affected by the current lockdown and are currently closed.

National Hockey League and Interwetten Announce Multiyear Partnership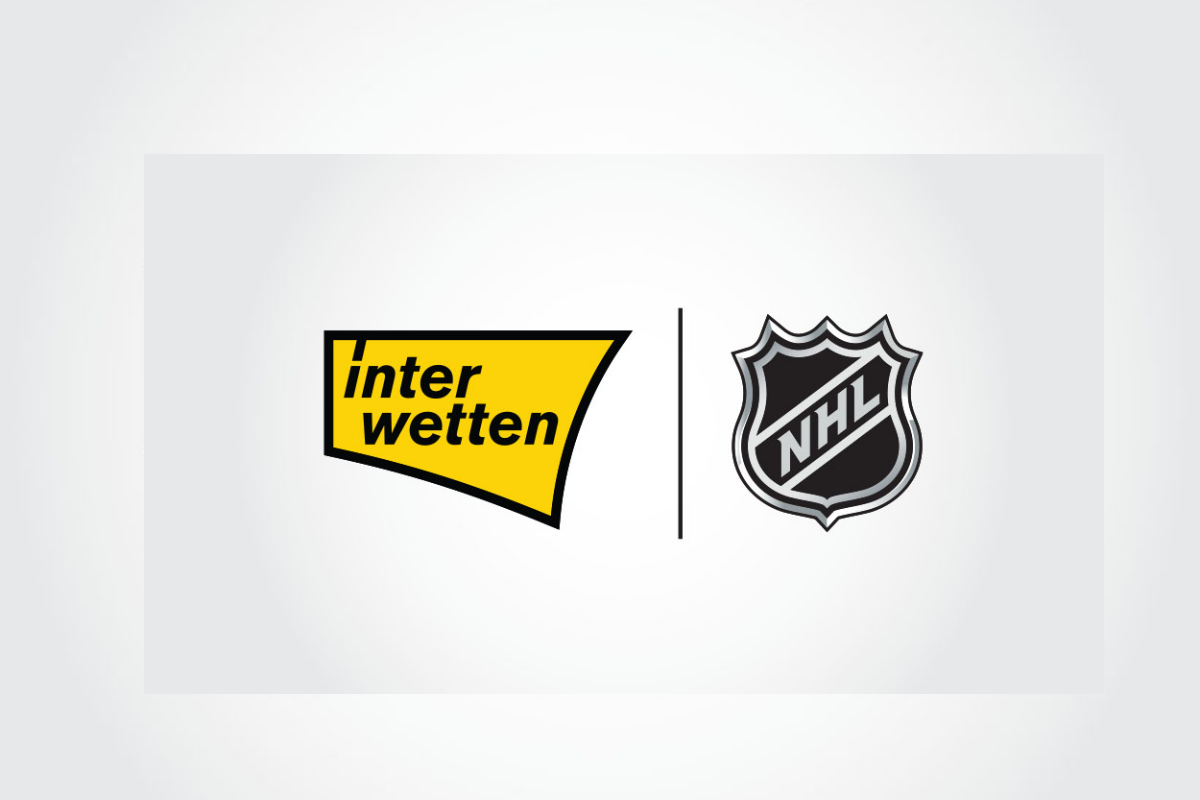 Reading Time:
2
minutes
Sports Betting Brand Interwetten and the NHL to Engage Growing Hockey Fanbase in Austria and Germany
The National Hockey League (NHL) welcomed Interwetten as an Official Partner of the NHL in Austria and Germany. Founded in Vienna, the online sports betting pioneer will leverage its NHL partnership to increase brand awareness, establish individualized entertainment experiences and provide secure betting products for fans.
"As a reliable sports betting provider, we focus our engagements and collaborations in sports with long-term partnerships that enable maximum entertainment," said Stefan Sulzbacher, spokesman for the Board of Directors at Interwetten. "We are proud that we have a multiyear partnership with the NHL – the best ice hockey league in the world – and the SIG Group."
"We are excited to welcome Interwetten as an Official Partner of the NHL," John Lewicki, NHL Vice President, Business Development and Partnerships, International. "Interwetten is a leader in the sports betting category, delivering great entertainment to their customers through creative marketing initiatives. We look forward to working with Interwetten to engage the ever-growing hockey fanbase across Austria and Germany."
As an Official Partner of the NHL, Interwetten will conduct dynamic marketing campaigns utilizing NHL branding across the company's digital sports betting offerings in Austria and Germany. Interwetten will receive premier marketing positions on NHL digital assets including NHL.com/de, the official German language version of NHL.com, and rights to use NHL marks, logos and official designations designed to help create authentic NHL fan and consumer marketing programs. Additionally, Interwetten will have access to a full portfolio of NHL-controlled media assets throughout the term of the partnership, including custom digital, social and email marketing campaigns focused on building brand awareness and driving new customer acquisition.
Interwetten's partnership with the NHL follows its recent strategic sponsorships with the German Ski Association (DSV) and the Austrian Ski Association (ÖSV).
GoldenRace goes live with Austrian Lotteries win2day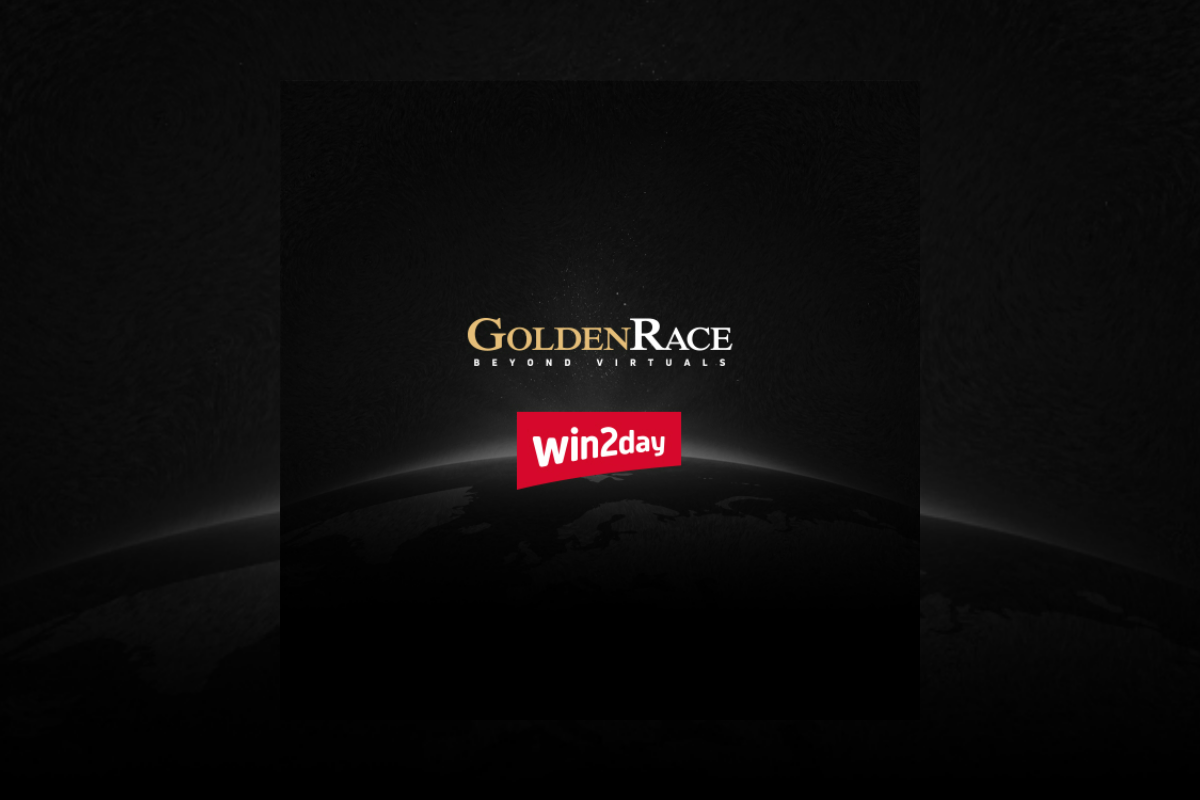 Reading Time:
< 1
minute
GoldenRace, leading virtual sports provider, has signed an exclusive partnership with win2day, the Austrian Lotteries.
Thanks to this deal, Austrian players will have access to GoldenRace's award-winning virtual football and horse races through the win2day platform.
Matthias Soucek, win2day Product Manager, stated: "With the Virtual Games, win2day is opening up a new, popular segment in its portfolio and is thus living up to its reputation of offering its users a multi-faceted, modern gambling offer. We are convinced that this new offer will meet with a lot of approval from our customers. Thanks to the perfectly functioning partnership with Golden Race, we can offer our users Virtual Games in a modern, customer-friendly version. The entire process, from getting to know each other to going live, was characterised by professionalism on an equal footing. I would like to thank the entire Golden Race team for the smooth cooperation and we look forward to successful times ahead!
Martin Wachter, GoldenRace CEO and Founder, said: "I am very happy that one of my biggest business goals finally came true to work in my home country, and that we have been selected from such a great company like the Austrian Lottery. To work with win2day shows again that more and more 'big players' in the industry chose us as their first address in regards to virtual sports. I am sure that this partnership will become a great success in Austria."
With this latest move, GoldenRace becomes the only virtual sports provider in the Austrian market and keeps strengthening its leading position in Europe and around the globe thanks to the best-in-class partners like win2day.
Fortuna Entertainment Group and OpenBet's SportCast Partner Up To Launch Turbo-Charged BetBuilder Experience Across Europe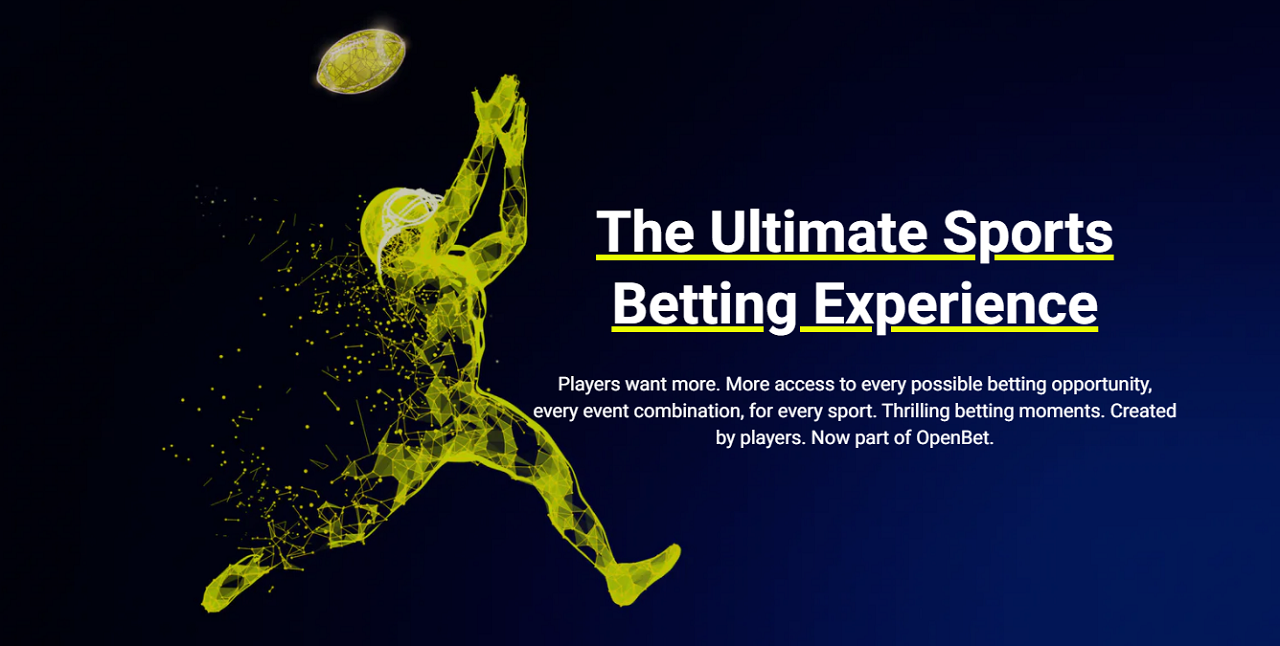 Reading Time:
2
minutes
Fortuna Entertainment Group, a leading omni-channel betting and gaming operator in Central and Eastern Europe, has launched content from OpenBet's SportCast business across its online and retail operations within a host of key European markets.
Fortuna is now live with BetBuilder in the Czech Republic, Poland, Romania and Slovakia where it holds commanding market positions, along with its PSK (Prva Sportska Kladionica) and Casa Pariurilor brands in Croatia and Romania respectively.
As part of a new deal, Fortuna has deployed SportCast's pioneering BetBuilder product, which allows consumers to build their own bets within a single event across hundreds of markets, with on-demand pricing delivered through a seamless user interface.
In addition, the operator group has utilized the pre-built version of BetBuilder – a high-margin fully automated and customizable solution that allows thousands of different quick pick BetBuilder bets to be made available to consumers.
Both products are powered by SportCast's proprietary cloud-based technology and available across an unparalleled list of 10 major sports, which is set to be expanded upon even further in the near future.
The global launch reinforces OpenBet and SportCast's strong foothold in Europe and demonstrates the appeal of BetBuilder in markets worldwide.
Nicklas Zajdel, Group Chief Operations Officer at Fortuna Entertainment Group, said: "Delivering exciting betting content and an intuitive experience is really important for us and towards our customers. With the BetBuilder product developed with OpenBet and SportCast, our players now have more choice and control over their sports betting experience, with massive amount of bet combinations available. We see this integration across our online and retail proposition driving increased customer engagement and making our sports betting proposition even more attractive to players across our markets."
Ryan Coombs, Managing Director at SportCast, said: "Partnering with Fortuna Entertainment Group, one of Europe's most recognized and trusted sports betting brands, is a fantastic achievement for everyone associated with SportCast. We are delighted to be delivering the next level of engaging products to sports fans with FEG and further propelling our presence across Central and Eastern Europe."